Tsukiji, located in Tokyo's Chuo ward, was made world famous by the wholesale fish market located in the area. The district is also home to plenty of other attractions that make it a great day out in Tokyo for both residents and visitors. The elegant Hamarikyu Gardens nearby were originally a feudal lord's residence and duck hunting grounds. The Tsukiji Hongan-Ji temple adjacent to Tsukiji Station is a Buddhist temple that dazzles visitors with its ancient Indian Buddhist architectural style. A stroll along the Sumida River is the perfect activity for a fine day, with view of several famous Tokyo bridges.


Whatever you decide to do, if you need to know where to eat in Tsukiji, here's a list of some of the best restaurants in the area.

11 Tsukiji Restaurants That Satisfy
Sushi Dai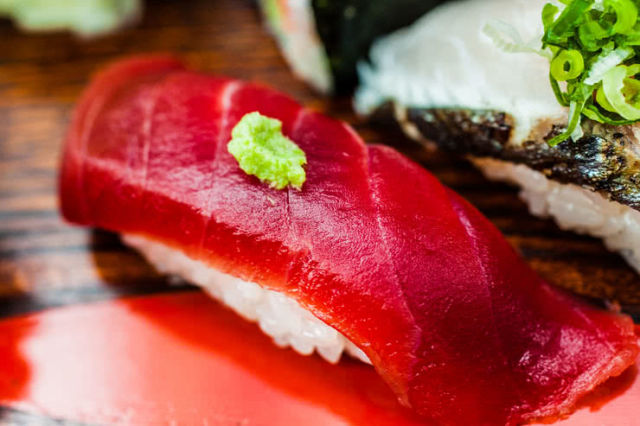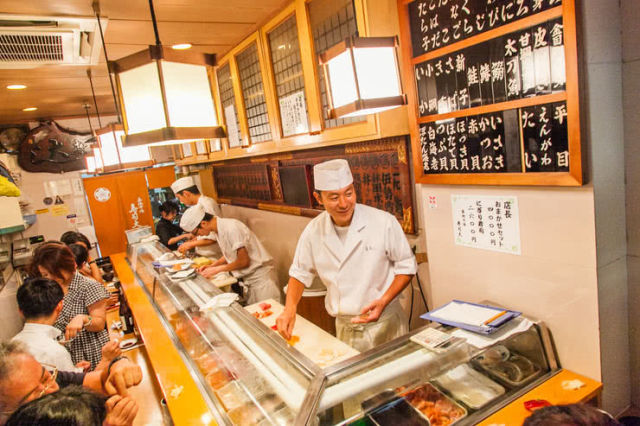 While the several hour-long queue outside may be daunting, Sushi Dai is indisputably one of the best places to enjoy sushi in Tsukiji. Sushi Dai offers an affordable taste of the freshest and finest seafood for only a fraction of the price of more upmarket sushi restaurants. Enjoy succulent otoro (fatty tuna), rich aji (horse mackerel) from Kagoshima, and akagai (ark shells) - all characteristic of Edomae sushi. The friendly chefs are full of playful banter, creating a friendly and inviting atmosphere to warm guests who have been waiting in line.
Lunch: 3,000 JPY
Tempura Kurokawa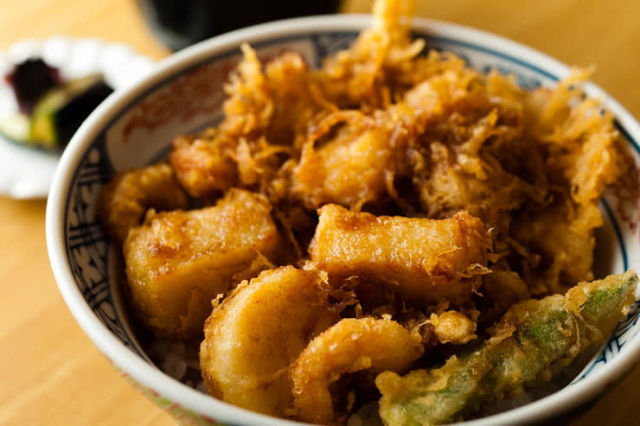 Tempura Kurokawa offers a traditional Japanese atmosphere in an intimate restaurant space. Sit at the counter for a clear view of the chef at work in the open kitchen, and to enjoy sizzling tempura that arrives piping hot. The vegetables come direct from a farm located in nearby Chiba prefecture, ensuring fresh seasonal vegetables all year. Be sure to try their signature Kakiage Tendon, featuring a mountain of juicy tempura shrimp and scallops atop a donburi bowl of hot steamed rice.
Dinner: 6,000 JPY /  Lunch: 1,500 JPY
Tsukiji Yabu Soba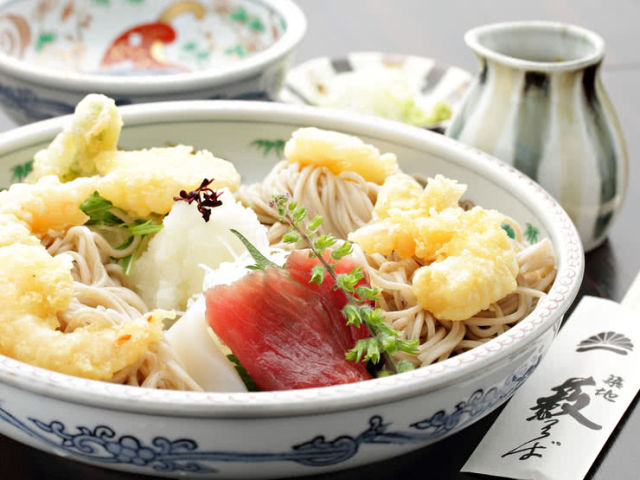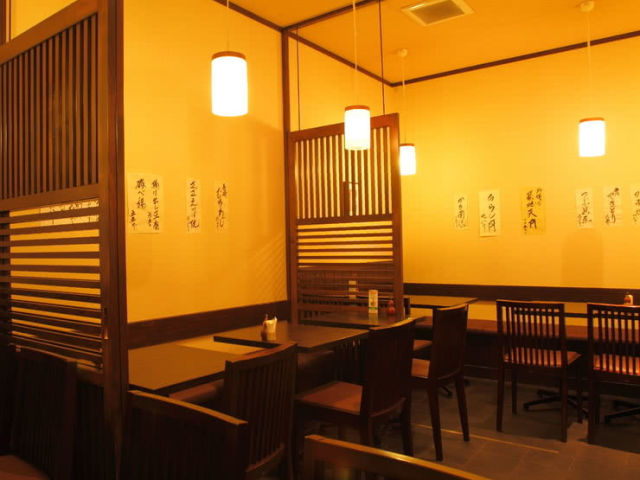 Check out Tsukiji Yabu Soba for crispy seafood tempura with a side of fresh soba noodles. Their specialty noodles are made with buckwheat from Hokkaido, while the seafood comes straight from the fish market nearby. Enjoy the two together in the Tsukiji Oroshi Soba, a dish of soba noodles topped with crispy fried tempura and fresh slices of sashimi.
Dinner: 2,500 JPY / Lunch: 800 JPY
Uokame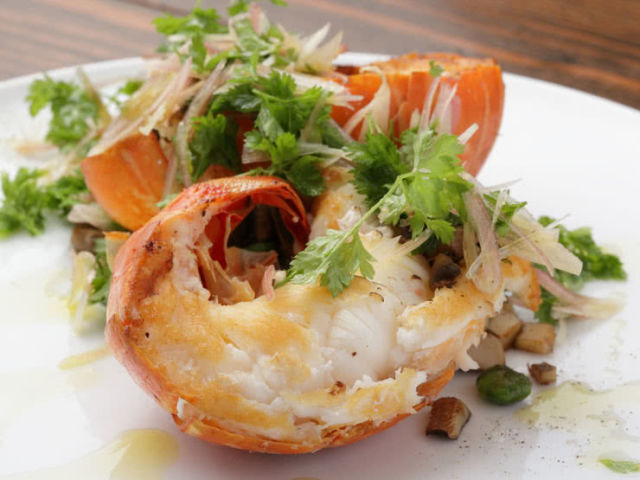 Perfect for lunch or dinner, Uokame specializes in Japanese and French-style cuisine made with fresh seafood. The restaurant is operated by a local Tokyo fish market wholesaler, which allows Uokame to keep their prices reasonable while offering luxurious dishes like high-grade Roasted Lobster and Specially Made Bouillabaisse with lavish quantities of mussels, bream, and scorpionfish.
Dinner: 6,000 JPY / Lunch: 1,000 JPY
Tonkatsu Yachiyo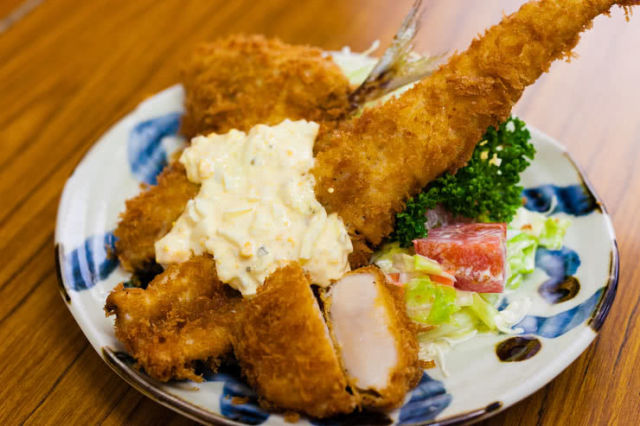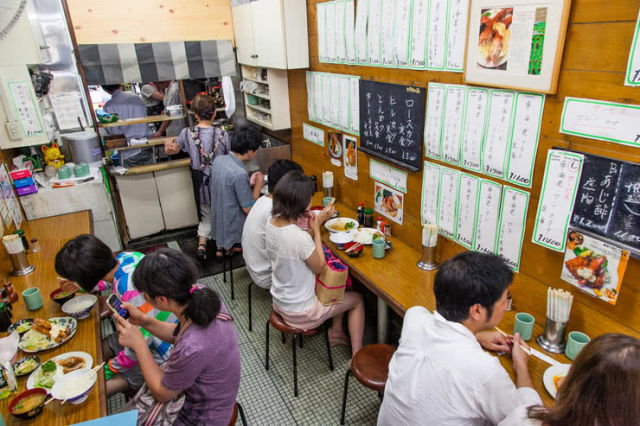 Tonkatsu Yachiyo is a restaurant specializing in katsu dishes deep-fried in large flaky panko breadcrumbs. Enjoy crispy tonkatsu (crumbled pork cutlets), as well as deep-fried conger eel, mackerel, scallops, and their specialty Deep Fried Kurumaebi (Japanese tiger prawn). The nostalgic homey atmosphere at Tonkatsu Yachiyo lends a certain Showa-era charm.
Lunch: 1,500 JPY
Torito Bunten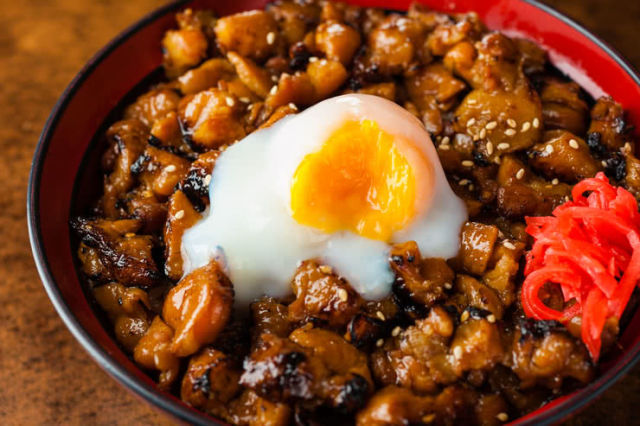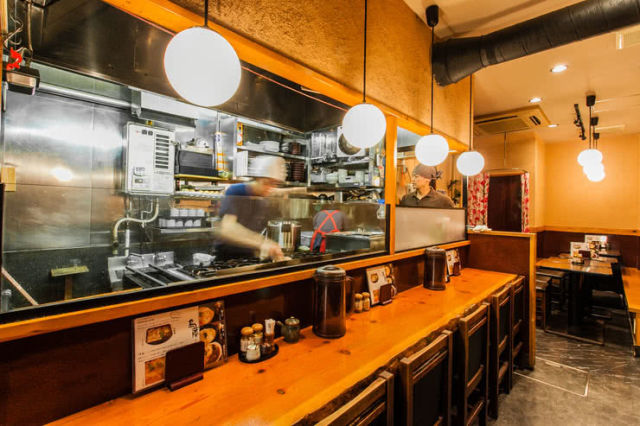 Even those who don't eat seafood can find something delicious to enjoy in the Tsukiji area at Torito Bunten, specializing in Japanese chicken dishes. Their signature Oyakodon (chicken and egg over rice) is made with a special technique, by separating the egg whites and yolk and mixing the whites into a soy sauce broth before adding the egg yolk for a fluffier texture. The restaurant uses Daisen-dori, a type of free-range organic chicken from Tottori prefecture, along with fresh premium Okukujiran brand eggs from Ibaraki prefecture.
Lunch: 1,000 JPY
Ankoya Takahashi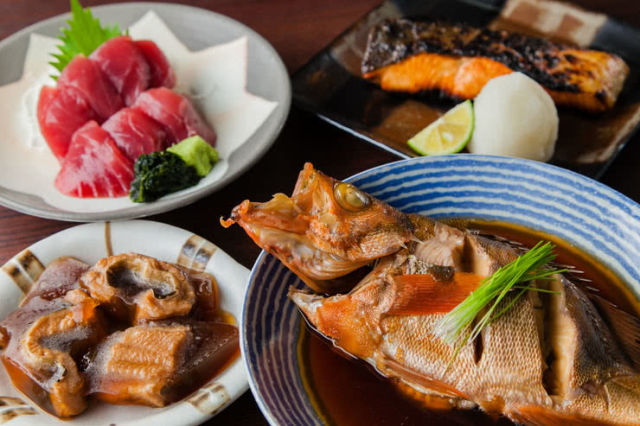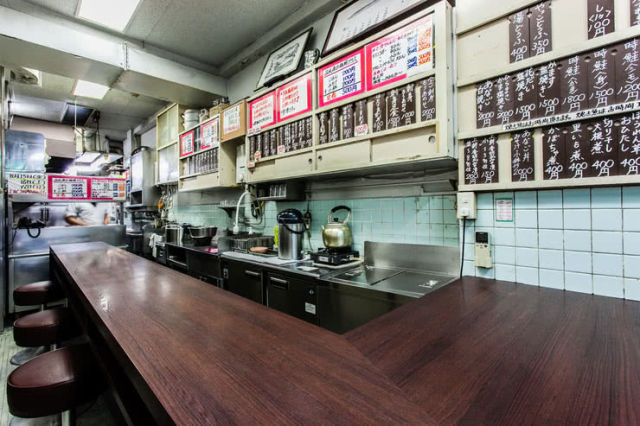 Visit seafood izakaya Ankoya Takahashi for a truly unique gastropub experience. Takahashi has been operating in Tsukiji for over 80 years and opens from 8:00 am each day, closing at 1:00 pm. While sipping on sake and enjoying dishes like Steamed red rockfish and Grilled Late Spring Salmon may seem unusual so early in the day, it's a wonderful gourmet experience to check out at Tsukiji.
Dinner: 3,000 JPY / Lunch: 3,000 JPY
Edomae Sushi Takewaka Annex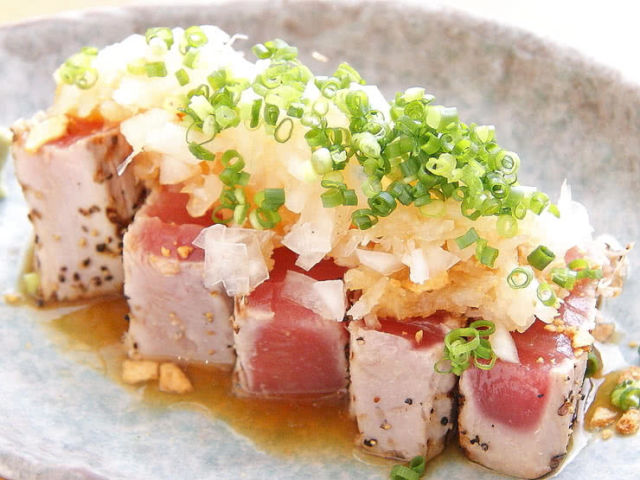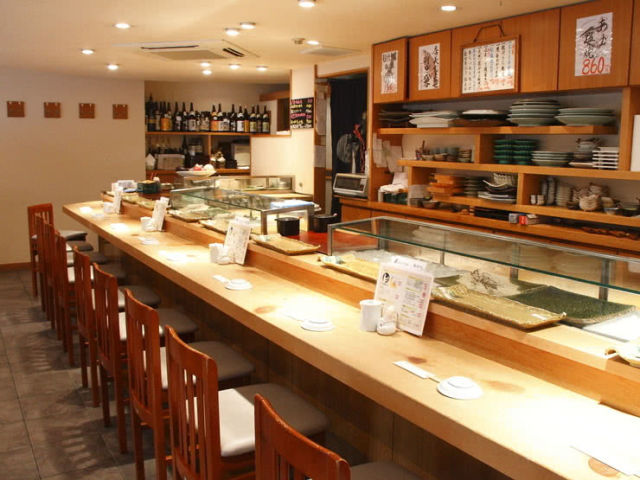 Just opposite the Tsukiji Honganji Buddhist temple is Edomae Sushi Takewaka Annex, which serves up traditional Edomae sushi that's perfect for lunch after paying a visit to the temple. Their Tokusen (seasonal sushi set) features traditional Edomae-style sushi that varies according to the season, along with steamed egg custard and miso soup.
Dinner: 6,000 JPY / Lunch: 1,200 JPY
Tsukiji Fukutake Main Branch
If possible, try to book a reservation in advance for the ever-crowded Tsukiji Fukutake Main Branch. The restaurant specializes in two items from Kyushu prefecture: motsu nabe (a hot pot dish of giblets) and mentaiko (spiced pollock roe). They're paired together for the house specialty motsunabe with Kanefuku-brand pollack roe, which can be made extra-spicy for those who love spicy food.
Dinner: 4,500 JPY
Bardigo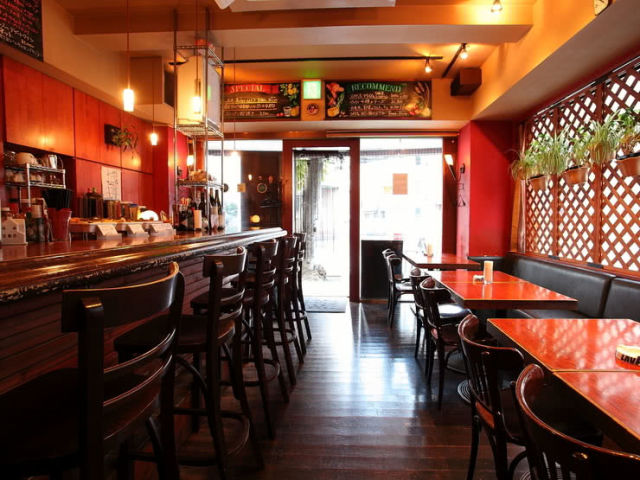 One station over from Tsukiji is the Italian bar and restaurant Bardigo, serving up delectable seafood dishes and excellent wines. Their Autumn Salmon Meuniere is made with fragrant brown butter and tart lemon and capers for a refreshing taste that pairs excellently with white wine.
Dinner: 4,500 JPY
From Sushi to Tonkatsu, Restaurants in Tsukiji Have Plenty to Offer
Disclaimer: All information is accurate at time of publication.
Update-date: Aug 06 2019