Yokohama Chinatown, located about 30 minutes away from Tokyo by train, is the largest Chinatown in Japan and throughout Asia. The busy district was established in the late 1800s as an international port and today is a popular urban destination both for sightseeing and dining. Yokohama Chinatown is bordered by four colorful gates, one on each side, and contains over 250 Chinese-owned or Chinese-themed shops and restaurants within the space of about 300 square meters. It's an excellent place to try various styles of Chinese food, from spicy Sichuan cuisine to Taiwanese Chinese food to the Japanese style of Chinese food known as chuka-ryori. Here are 6 Yokohama Chinatown restaurants that offer a tantalizing glimpse into the wide variety of Chinese cuisine that the area has to offer.


6 Yokohama Chinatown Restaurants Fusing Past and Present
Shumien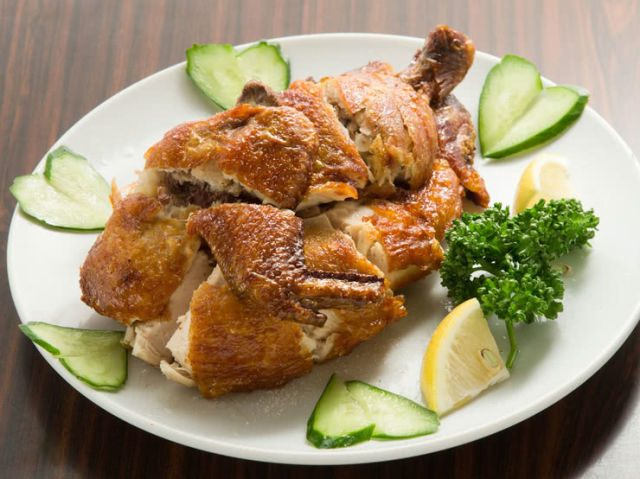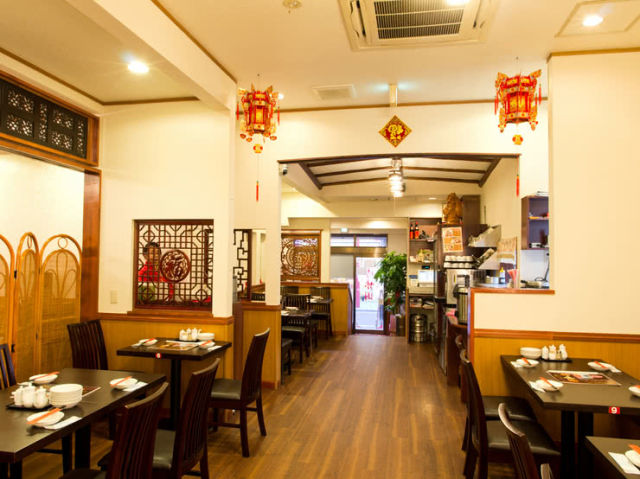 This Yokohama restaurant serves beloved staple items from Taiwanese food stands--from the "House Special Crispy Duck," deliciously seasoned with salt and black pepper, to "Minced Pork Rice (Lu Rou Fan)"—come alive with authentic flavor. Their thickly sliced pork ribs are carefully simmered for six-and-a-half hours in shaoxing rice wine until the meat becomes so tender as to fall off the bone. The rich pork cubes are then served in a heaping bowl of rice with mustard greens, minced meat, red onion, boiled egg, and more. The "Taiwan-Style Oyster Crepe," made with oysters and chives mixed with potato starch and held together with eggs, is not to be missed. With its crispy exterior and chewy, tender interior, this grilled crepe has an enticing texture that keeps patrons coming back for more. The savory flavor of the oysters and the aromatic chives meld superbly with the tomato-based dipping sauce, a house original.
Dinner: 1,500 JPY / Lunch: 500 JPY
Hisuiro Shinkan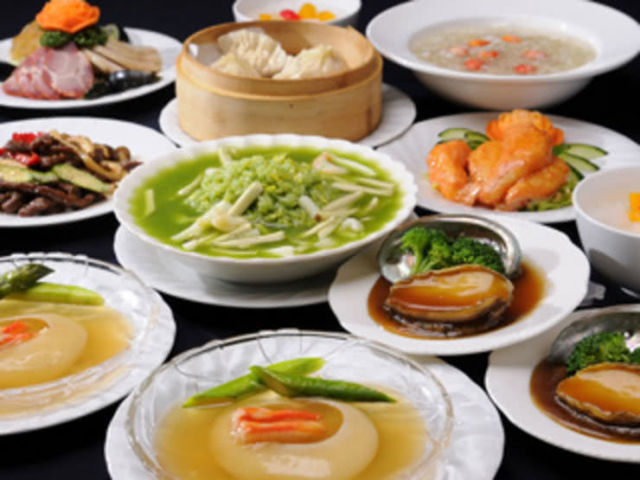 The hidden treasure of Yokohama Chinatown restaurants, Hisuiro Shinkan is the sister restaurant to the flagship Hisuiro Honkan, and its head chef—who hails from Fujian, China—previously worked at the flagship location before taking over at Hisuiro Shinkan. As the chef's signature motif is the color jade, it should come as little surprise that his specialty dish "Jade Seafood Fried Rice" is served in a vibrant green shellfish broth that gets its distinctive color from spinach paste. The Premium Course comes highly recommended and includes such delicacies as sugatani fish soup, fresh abalone, and shrimp. The exquisite "Stewed Fresh Abalone in Oyster Sauce," which adds another dimension to the flavor of the abalone, comes highly recommended.
Dinner: 4,000 JPY/ Lunch: Varies
Little Lamb (Xiao Wei Yang)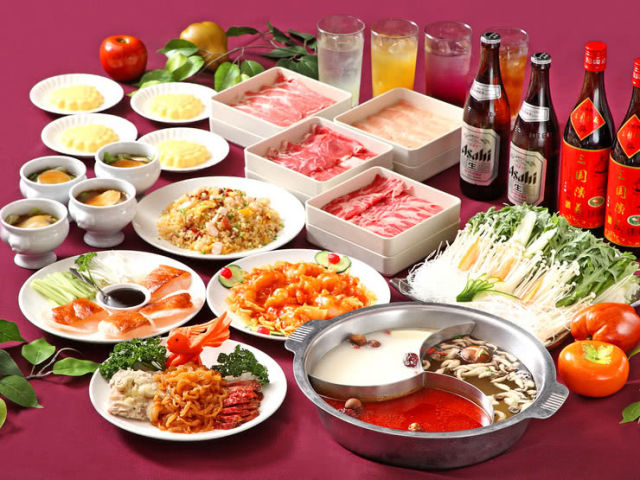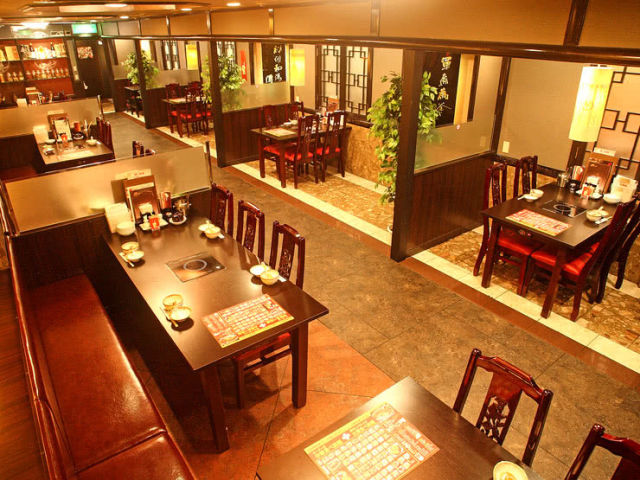 Little Lamb is a Sichuan restaurant that offers Mongolian-style hot pot. Their specialty is a tri-colored "medicinal" broth with plenty of restorative herbs, the origins of the which go back many centuries to a Chinese monk who traveled with Mongolian armies in the northern part of China. The monk was said to have created the herb broth as a restorative for tired warriors. For today's urban warriors in search of a hearty meal that epitomizes Chinese tradition, the hot pot at Little Lamb is served with plenty of vegetables and tender cuts of prime grade and choice grade meat from young lambs for a rich, rejuvenative flavor fit for the ages.
Dinner: 3,000 JPY / Lunch: 700 JPY
Kinkoro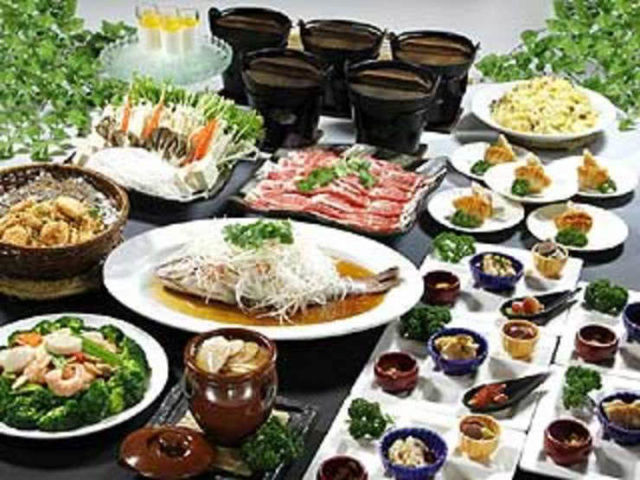 At Kinkoro, one of the more traditional Yokohama Chinatown restaurants, try the thousand year-old Chinese equivalent of Japanese kaiseki course dining known as yijingcai, which means "ambience, landscape, and food" in Chinese. This style of cooking combines art and literature with food and features a stunning presentation of every dish. Kinkoro also offers Chinese cuisine cooked in a clay vessel, a time-honored culinary style that originated around a thousand years ago in the Jiangxi province. Meat and other ingredients are braised in a traditional clay crock pot until tender. Savor this rustic cuisine amidst the tranquil sounds of running water, part of Kinkoro's peaceful atmosphere and the true embodiment of the yijingcai spirit.
Dinner: 3,000 JPY / Lunch: 700 JPY
Shinkinko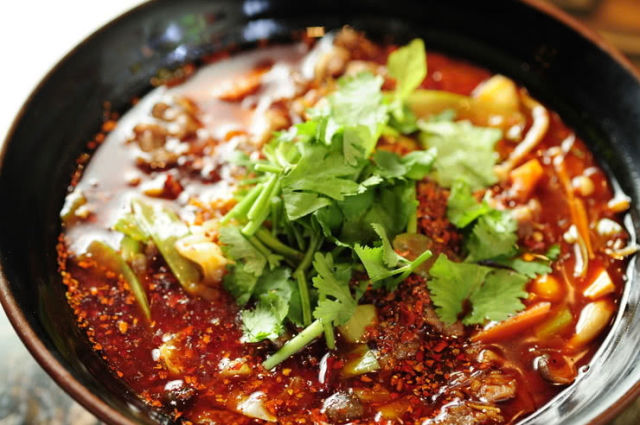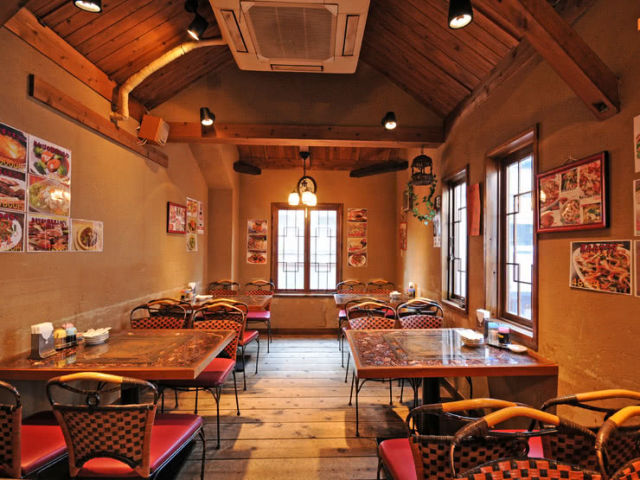 This Yokohama restaurant offers a wide variety of Sichuan dishes that are sure to please no matter the season. Although Sichuan cooking is usually known for its spiciness, Shinkinko offers something for every palate, with over 100 dishes on the menu, including items for those with slightly more mild sensibilities, as well as food that pairs perfectly with beer. The shrimp, wrapped in a Taiwanese flour crepe and glazed with soy sauce, is a dim sum treat from Hong Kong that is as renowned as it is delectable. Those who do enjoy spicy food will want to try the "Authentic Sichuan Style Beef Stew" and "Sichuan Pepper Chicken Wing Stir-Fry", made with spicy doubanjiang bean paste, both of with are excellent when accompanied by a cold beer.
Dinner: 1,200 JPY / Lunch: 600 JPY
Shofukumon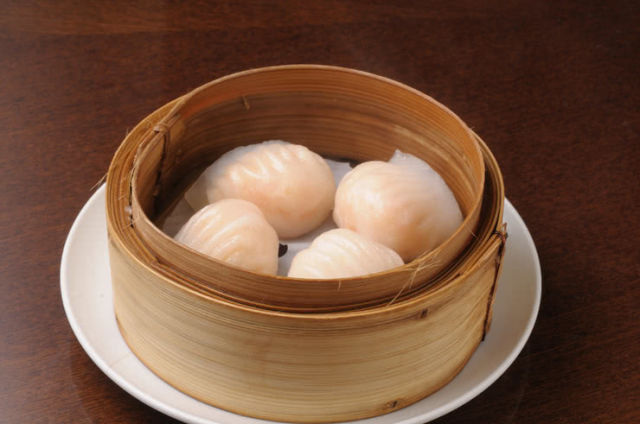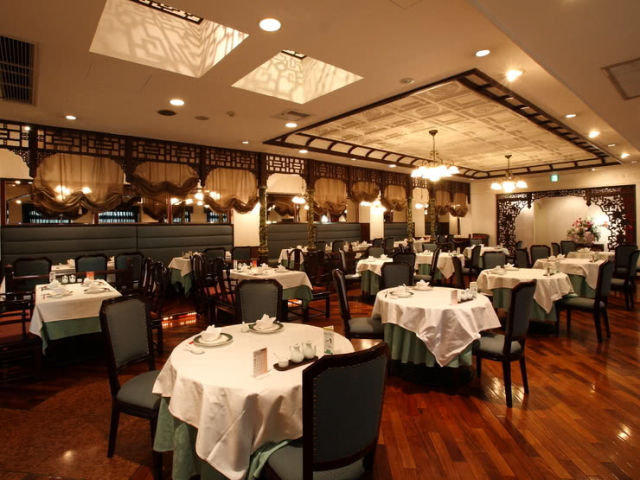 Chinese-Japanese fusion cuisine is on parade at Shofukumon, a bustling multi-storied restaurant and authentic dim sum hall. This Yokohama restaurant offers an extensive dim sum-focused lunch buffet including steamed shrimp dumplings, fried egg rolls, gyoza dumplings with various fillings, and sesame-crusted dango rice dumplings among dozens of other delicious fare. Shofukumon also serves popular Japanese-style chuka-ryori dishes such as ebi-chili (shrimp in a sweetened chili sauce) and tantan-men (based on a Sichuan noodle dish). Shofukumon can seat more than 500 and, in addition, offers private dining rooms and luxurious banquet halls for anywhere from 6 to 120 people. Despite the massive size of the restaurant, however, lines may still stretch down the street during lunchtime so be sure to arrive early.
Dinner: 2,800 JPY / Lunch: 2,800 JPY
Your Yokohama Restaurant Quest is Just Beginning with Chuka-ryori
Yokohama Chinatown, over 150 years old, is a lively and dynamic area featuring a wide assortment of restaurants, each offering their own stellar variety of Chinese cuisine and chuka-ryori fusion cuisine—but why stop your culinary quest with Yokohama Chinatown restaurants? For those wishing to venture beyond Chinatown and experience Yokohama's rich culinary history as a foreign port, Savor Japan also has an extensive
guide to other Yokohama-area restaurants
that are sure to provide a delicious and memorable dining experience. For the very best in culinary news and reviews in Yokohama, Tokyo and beyond, come to Savor Japan.
Disclaimer: All information is accurate at time of publication.
Publish-date: Aug 09 2017 Update-date: Aug 06 2019