Publish-date: Jan 23 2018 Update-date: Aug 06 2019
Like and Share us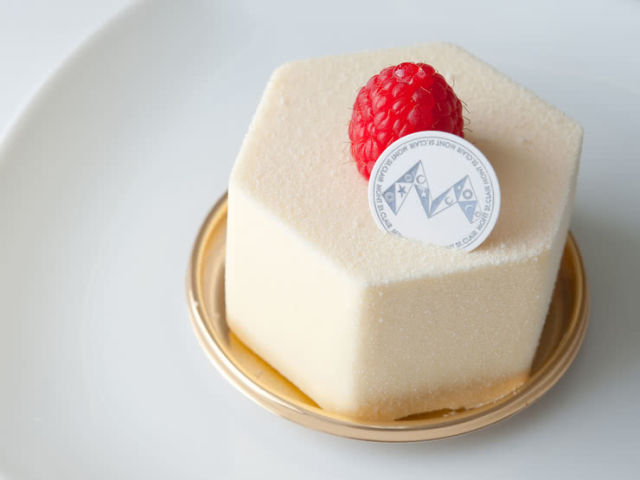 Jiyugaoka is one of Tokyo's most fashionable districts. With chic European-style buildings, it is an area that is fun just to stroll around in. It is also the scene of quiet but fierce competition between all of the cute and stylish cafes and sweet shops. This article takes a look at places where you can eat sweets in Jiyugaoka, with the latest information on individual shops and cafes.
1. Mont St. Clair
This is the first pastry shop opened by the world famous pastry chef, Hironobu Tsujiguchi. Opened in 1998, it is so popular that lines of customers form even before it opens. It is most famous for its cakes, but it also sells French-style baked goods and chocolates. They have an eat-in area, from which you can see the cakes being made through a window. The name, Mont St. Clair, comes from a hill in Languedoc in southern France. Their eponymous cake, the [Mont St. Clair], is a dome-shaped cake made by smothering coffee-flavored biscuits with butter cream, before further coating them in caramelized hazelnut and almond pralines. It is so popular that sometimes it runs out of items, so if there is a specific sweet you're after, be sure to get there early!
Mont St. Clair
2. Patisserie Paris S'eveille
This is a French pastry shop that's run by a pastry chef who trained in Paris. It has an eat-in space with 24 seats, and all the items sold in the store can be ordered there. The menu caters to customers with varying tastes, and includes dry ciders and a selection of beers, in addition to coffees and teas. The recommended item is the [Loasis]. Orange-flavored and white chocolate cream are layered on top of a biscuit base and decorated with orange peel and gelatin. It has a fabulous combination of flavors - not only the sweetness, but also the acidity of the cheese, bitterness of the orange peel, and the aroma from the liquor create a wonderful harmony in the mouth. They also sell breads, which are just as popular.
Patisserie Paris S'eveille
3. SEADAS FLoWER CAFFÈ
"Seadas", this cafe's namesake, refers to a traditional deep-fried sweet from Sardinia in Italy. It is said to be Europe's oldest sweet. It is prepared by deep-frying semolina dumplings with a filling of Pecorino cheese, and is served drizzled with honey. The owner of this shop goes to the Sardinia region every year to procure the honey. This is said to be the only cafe worldwide that specializes in seadas. It has frequently been featured in the media, and has been highly praised by famous chefs. There is terrace seating in addition to the indoor seating area, so guests can feel as if they are attending a party by the Mediterranean Sea. There is a wide selection of seadas, as well as sides like prosciutto and cheese, along with a wide selection of wines and other drinks. This is a lovely place to have a mid-day snack with drinks.
SEADAS FLoWER CAFFÈ
4. SHUTTERS Jiyugaoka
This is an Italian restaurant that's famous for its spare ribs. The ribs, which come in 8 different flavors, are so tender that you won't even need a knife! In addition to the ribs, this restaurant is famous for its [Apple Pie à la Mode], which is a fantastic dessert that combines both hot and cold sensations, with cold ice cream served on top of a piping hot apple pie. The apple pies served at this restaurant are always freshly baked, and are characterized by a light, crunchy sound when cut with a knife. There is a selection of 6 sauces to pour over the vanilla ice cream that is served on top of the pie. The apple pie can be ordered on its own, or for dessert as part of a weekday lunch course.
SHUTTERS Jiyugaoka
5. Jiyugaoka Bakeshop
This is a bakery and restaurant on the 4th floor of a building. When you enter, you'll see a variety of different breads on display. The breads can be taken home or eaten on-site with a drink. The restaurant also serves light fare, such as pancakes, sandwiches, and pasta, and is perfect for a proper lunch. With trendy dishes on the menu like the [Eggs Benedict] and [Croque Monsieur], the restaurant is particularly popular among female customers. The restaurant has a stylish interior, as well as terrace seating, providing a great setting for a relaxed lunch. The ricotta cheese pancakes are moist, yet light and not overly sweet, making them perfect for lunch.
Jiyugaoka Bakeshop
6. Hanakyabetsu
This is an established pancake shop that was founded 37 years ago, and is now run by the fifth generation owner. It has a retro exterior that calls to mind old-school Japanese coffee shops. A traditional banner with red writing is put up in the summer to indicate that they sell shaved ice. It may be old-fashioned, but the fact that it has been successfully running in Jiyugaoka for many years is testament to its quality. It is so popular that lines form out the door on weekends! The pancakes have a chewy and fluffy texture, achieved after years of research, and are served with 100% maple syrup. This restaurant offers a staggering 50 different types of pancakes to choose from! There are sweet pancakes, savory ones with ham and egg or tuna salad, and even a variety of seasonal items. This is a pancake restaurant that has been serving pancakes years before the current pancake boom, so be sure to try it if you are a pancake lover.
Hanakyabetsu
7. TODAY'S SPECIAL KITCHEN
TODAY'S SPECIAL KITCHEN is the cafe and restaurant on the 3rd floor of TODAY'S SPECIAL, which is a store selling miscellaneous goods that occupies the 1st and 2nd floors of the building. The concept of this restaurant is to focus on several regions, serving menu items that utilize special ingredients from those regions. As an example, it serves a special menu from the Shinshu region that includes a lunch plate with Chiyogen-ton (Chiyogen pork), vegetables that grow in high altitudes, and nozawana (greens), as well as wine procured from Nagano Wine Valley. The restaurant also serves homemade sweets made with seasonal ingredients. Sweets buffets and bar nights are also scheduled from time to time. If you're interested, be sure to check out their events site!
TODAY'S SPECIAL KITCHEN
8. TWG Tea Jiyugaoka
TWG Tea is a new Singaporean tea brand with branches around the world. Its Jiyugaoka branch has a cafe where you can enjoy not just teas, but also food and sweets made with TWG Tea's tea leaves. There is a wide variety of sweets, ranging from tarts and mousses to scones and muffins. The colorful macarons, each made with different tea leaves, are especially popular. The macarons are included in the popular [Afternoon Tea Set], which is recommended if you have difficulty making up your mind. Although each menu item is designed to go well with tea, there are so many choices that you may have difficulty coming to a decision. If you do, you can let the staff know your preferences and ask for advice. The cafe has a luxurious interior that lets you enjoy your tea in style.
TWG Tea Jiyugaoka 
9. Tenma Jiyugaoka Branch
Tenma is a curry restaurant, but it is very well-known for its [Curry Bread] that has a soft-boiled egg inside. This bread won an award at the Curry Bread General Election held in 2015, and was also presented at the Mid-Summer Curry Bread Fiesta. Their curry bread is popular not only for its flavorful curry, but also for the egg that is soft-boiled, despite the bread being deep-fried. The curry bread can be purchased for takeout, but you can also eat it at the restaurant during Chai Time, which is between 2:00 pm - 6:00 pm on weekdays. There are various sets, such as the [Drinks Set], [Salad Set], and [Dessert & Curry Bread Set]. The drinks include chai tea and lassi, as well as a fruity homemade ginger ale. With attractive desserts like the [Crème Brulee] and [Fondant au Chocolat], this is both a curry restaurant and cafe.
Tenma Jiyugaoka Branch
10. Hara Donuts Jiyugaoka Branch
At the Jiyugaoka Branch of Hara Donuts, you can get healthy donuts made with okara (soy pulp) and soy milk with no preservatives, as well as other sweets like ice cream. The shop has a cute exterior, with drawings of donuts decorating the walls that will surely make you want to peek inside. The donuts are chewy, and come in a variety of flavors, ranging from the simple and plain donut to chocolate, tea, cafe mocha, and cinnamon flavors, with additional seasonal items for Christmas and White Day, and even donuts made with seasonal vegetables! There is no space to eat in the store, but the donuts are a convenient size to enjoy while walking. The [Tonyu Soft Cream] (soy milk soft-serve) is also very popular.
Hara Donuts Jiyugaoka Branch
11. TC Cafe Jiyugaoka Branch
TC Cafe offers a wide selection of healthy menu items created by a vegetable sommelier. The recommended items at this cafe are the bagels made with no preservatives or artificial colorings. They have a chewy texture that's popular in Japan. Lunch items include open-faced and normal sandwiches, as well as French toast and affogato-inspired arrangements. In addition to the bagels, there is a wide selection of sweets, such as banana-flavored pancakes, apple pies, cheesecakes, and soy milk flan. As a testament to its dedication to healthy food, the cafe also sells macrobiotic breads made with natural yeast.
TC Cafe Jiyugaoka Branch
12. BLUE TABLE (Formerly Rudie)
This restaurant was previously a colorful space with a Latin feel and Reggae music, but after undergoing renovation, it now puts more emphasis on Japanese-style food. The recommended dish for lunch is the chef's weekly recommendation of Japanese dishes, [Chef's Weekly Washoku Plate]. They also offer loco moco, taco rice, and 5 types of curries. The restaurant transitions into a bar in the evening, which is when it serves a wide selection of drinks - such as beers, cocktails, shochu (a type of Japanese alcohol), and sake (another type of Japanese alcohol) - together with food that'd suit an izakaya (Japanese pub). They have both Japanese and Western sweets on the menu, such as the [Gateau Chocolat], [Ice Cream], and [Tezukuri Warabi Mochi]. This restaurant is perfect for those who want to enjoy Japanese food, as well as foods from around the world.
BLUE TABLE (Formerly Rudie)
13. New New York Club
The specialty menu at this cafe and diner is the [Chicken Over Rice], which is a popular food truck dish in New York. In addition to serving foods and drinks with a New York feel, it also sells groceries and clothing. This cafe and diner is also famous for its sweet [Rainbow-colored Bagel], which is a stunning bagel that looks like a twisted rainbow. Photographs of the bagel have created a sensation on social media sites. It is sold on Saturday only as a cream cheese sandwich with cream cheese and colored sprinkles. Some other bagel flavors that it currently has are Black Out with oreo cream filling and Pink Panther with strawberry cream cheese filling. Their desserts come in such strange colors, making you want to take pictures to remember them by before eating them!
New New York Club
14. BeaverTails Jiyugaoka Branch
A BeaverTail is a new type of sweet from Canada that President Obama is said to love. The branch in Jiyugaoka, its first outlet in Japan, sells an item simply called [Pastry]. Prices vary by the topping, of which there is a wide selection, including sweet toppings, curry flavors, and garlic! It is in a convenient location at around 2 minutes from Jiyugaoka Station by foot. You can enjoy tasty sweets at reasonable prices, ranging from about 501 JPY - 1,000 JPY.
BeaverTails Jiyugaoka Branch
15. fete cafe
This is a cafe with food and sweets served in an original presentation style. It is open from morning to evening, and has a simple decor with white tones. The food served here is homemade using reliable ingredients that are also made on-site whenever possible. It has an extensive menu that changes according to the time of the day. It is in a convenient location at just 7 minutes on foot from the South Exit of Jiyugaoka Station. This is a cafe where you can relax in an environment that is familiar and comforting.
fete cafe
16. Bareburger Jiyugaoka Branch
Bareburger is an organic hamburger chain that started in North America in 2009. As its first location in Japan, this Jiyugaoka cafe has a comfortable, modern interior where you can relax and enjoy your meal. In addition to burgers, a wide selection of desserts are offered, ranging from [Ice Cream Cookie Sandwiches] and [Pancakes] to [Milkshakes]. It also offers set menus that include drinks at a discount. This is a restaurant where you can enjoy tasty food in a stylish environment.
Bareburger Jiyugaoka Branch
17. Blue Books Cafe Jiyugaoka Branch
This is a quiet restaurant where you can enjoy voluminous burgers and weekly lunch menus during the day, and craft beers and wine in the evening. It also has an extensive drink and dessert menu. The restaurant also hosts a variety of music events and art exhibitions, so you can enjoy a great meal accompanied by music and art. This restaurant is recommended to those who want to enjoy a meal in an environment removed from everyday life.
Blue Books Cafe Jiyugaoka Branch
18. also Soup Stock Tokyo
This is a bistro that prides itself in serving quality soups that customers will be satisfied with, whether the group of customers is small or large. When you order brunch on a weekday, desserts, soft drinks, and alcoholic beverages are all 200 JPY off. The bistro is in a 3-story, loft-style building designed for customers to relax in. One recommended item is the home-brewed [Jikasei Kokuto Ginger Ale]. It is made with brown cane sugar, which gives the drink a deep and complex flavor, in combination with the refreshing flavor of ginger. This is a bistro where you can have a luxurious experience with outstanding food.
also Soup Stock Tokyo
19. MELLOW BROWN COFFEE Jiyugaoka Main Branch
This is a spacious and stylish cafe where you can enjoy quality coffee and waffle pancakes. It is a space where you can have a relaxing time while enjoying the highest level of hospitality. There is a wide selection of [Waffle Pancakes], which are served with colorful fruits and generous servings of whipped cream. You can choose the menu item that best suits your mood. The cafe has a quiet feel, and is great for enjoying a meal on your own or for weekend lunches with children.
MELLOW BROWN COFFEE Jiyugaoka Main Branch
20. Mont-Blanc
This is an established confectionary store that was founded in 1933. It has been serving the exact same [Mont Blanc] since the time of its opening. It is in a convenient location at just a 1 minute walk from Jiyugaoka Station. In addition to its [Mont Blanc], a wide selection of sweets are served, including tarts made with seasonal fruit, a luxurious premium fruitcake, and [Jiyugaoka Pudding], which is a flan made with the finest ingredients. It also offers a [Teatime Set] in collaboration with another store in Jiyugaoka.
Mont-Blanc
21. Rusa Ruka Tokyo Jiyugaoka Branch
This is a chic pancake shop about 10 minutes on foot from Jiyugaoka Station that serves fluffy pancakes that are only cooked after being ordered. You can even ask for free seconds! It is a spacious cafe with a calm feel. There is counter and table seating, and it is open for cafe time, as well as for meals with children. Some recommended menu items include the [Ichigo Mille-feuille], [FuwaFuwa Horoniga Pancake], and [Atsuyaki Fry Pancake].
Rusa Ruka Tokyo Jiyugaoka Branch
22. Dalloyau Jiyugaoka Branch
This is a shop where you can enjoy sweets and breads from Paris, France. At this cafe, you can enjoy the delicate flavors of the sweets and breads in a luxurious environment. The prices at this shop are reasonable, considering the high quality. The recommended item here is the [Macaron Parfait], in which you can enjoy the perfect harmony of its specialty, [Macaron], with orange sorbet, strawberries, and blueberries. Enjoy their quality sweets in an extravagant environment!
Dalloyau Jiyugaoka Branch
Disclaimer: All information is accurate at time of publication.