Sendai? If you're looking for a restaurant that serves food in that category, then you've come to the right place.
Here, you'll definitely find a restaurant that fits your search criteria, so take a look!
Latest Posts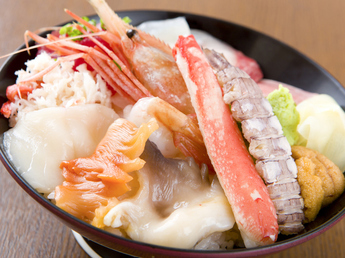 The 10 unmissable restaurants in Northern Honshu (Tohoku), February 2019
Planning a trip to Northern Honshu (Tohoku) and looking for something specific to eat? There are plenty of restaurants to suit every tastes. Discover the best places to eat here, from traditional meal and quintessentially comfort food to western-style dishes and varied ethnic cuisine.
The Best Reviewed Yakiniku Spots Around Sendai Station
There are so many yakiniku (Japanese BBQ) restaurants in Sendai. Starting from the local Sendai Beef and including meats produced in nearby prefectures like Maesawa Beef and Yonezawa Beef, the area abounds in high-grade meat brands. In these restaurants, you'll get to treat yourself to simple yet luxurious yakiniku of beef, pork, and chicken raised in the vast, prosperous land of Tohoku. The options are countless, but the following 6 yakiniku restaurants are the most delicious according to locals!