Publish-date: May 28 2020 Update-date: May 29 2020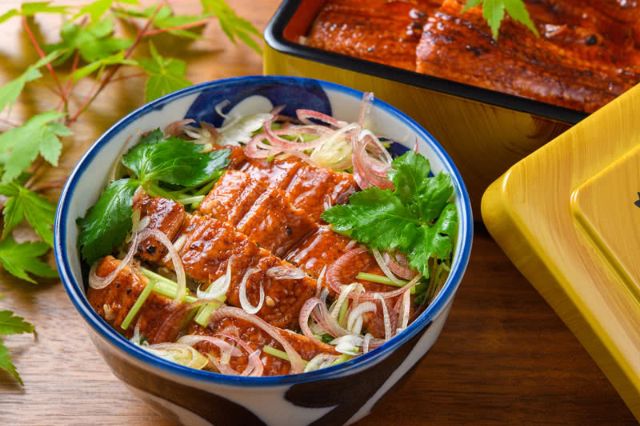 Around late spring or early summer when it gets hotter, it is customary for the Japanese to eat energy-boosting foods. From affordable tonkatsu (deep-fried pork cutlet) to expensive unagi (conger eel), there are a great variety of revitalizing dishes to choose from in Japan. What's the story behind Japan's energizing cuisine, and what types of foods do they eat to combat the summer heat? If you're curious about either of these, stick with us until the end of this article!

Strengthen Your Body with Nutritious Foods!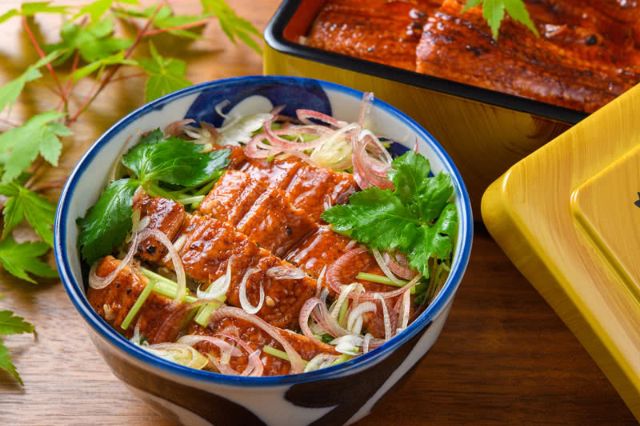 The concept of "food as medicine" was introduced to Japan from China. However, even before the idea became well established in Japan, the Japanese already had a habit of eating nutritious foods to deal with the hot weather. In the past, it was harder to maintain a balanced diet, so people would switch to a diet rich in vitamin B on the Midsummer Day of the Ox, which could be any day within the 18-day period preceding the start of summer.

Since they lacked modern knowledge of nutrition, people in the past did not know which foods were rich in vitamin B. They relied on anecdotal stories and rumors to plan their meals, and so they would eat everything from unagi to dried umeboshi (pickled plums), udon noodles, rabbit meat, horse meat, and beef. Nowadays, our diet is much more diversified, so even though the custom of the Midsummer Day of the Ox still exists, it is no longer as significant.

Ginger, Garlic, Pork... Foods with Healing Properties Are All Around Us!
As just mentioned, Japan's revitalizing cuisine is a product of past experiences and rumors. Now that tradition can be verified by science, some ingredients have proved to possess exceptional healing properties! Better yet, you are probably familiar with them and have even tried them before!

Unagi
Unagi to the Midsummer Day of the Ox is like turkey to Thanksgiving. A book published in 1774 mentioned that "eating unagi on the Midsummer Day of the Ox is good for health". This made eating unagi on the day incredibly popular, leading to the custom that some Japanese still follow today. Indeed, unagi has been proven as a nutritious fish rich in vitamin B, backing the claim that eating it can revitalize the body.

Ginger and Garlic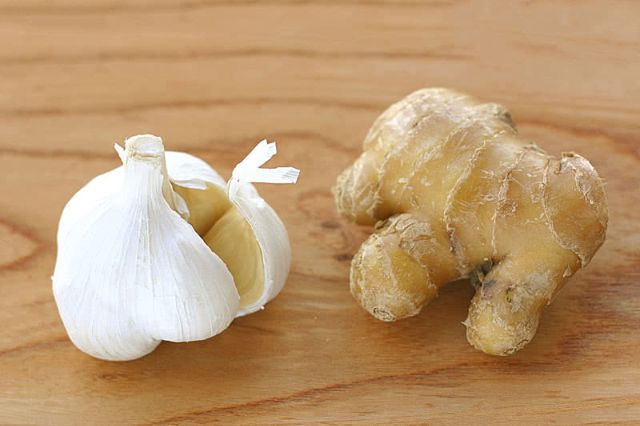 Ginger and garlic are a common sight in Japanese kitchens, as well as shining examples of energizing ingredients. Ginger is not just known to keep the body warm, but can also facilitate metabolism and stimulate bowel movements. This makes it perfect for chasing away the swelter of the summer. On the other hand, garlic can boost the immune system, earning it a place on the dining table since ancient times.

Pork
Pork is a popular ingredient in energy-boosting dishes because of its high vitamin B1 content, which can relieve fatigue. Fight off summer fatigue and replenish your energy with pork!

Monkfish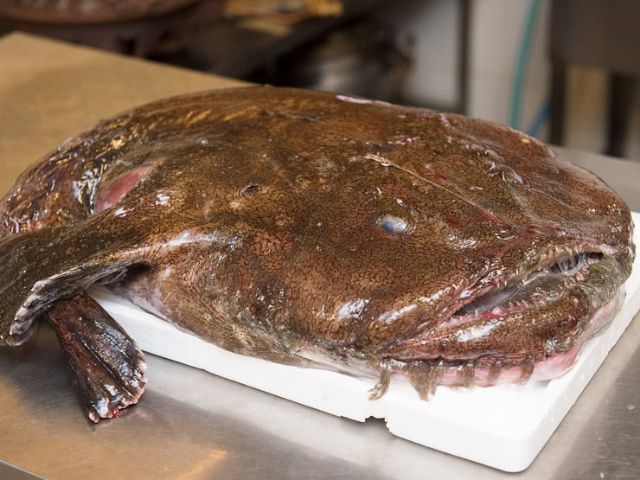 Although monkfish is more of a winter food, its vitamins A-, B12-, and E-rich liver is indispensable in the summer. It is equally great for the skin and immune system!

Recommended Restaurants for Japan's Revitalizing Cuisine to Help You Through the Summer
After going through the above list of energy-boosting foods, are you ready to try them out yourself? We have selected a few restaurants offering the aforementioned cuisine, so go visit them to give your body (and taste buds) a treat!

Unagi-ka Shibafuku-ya
Unagi-ka Shibafuku-ya is just a 6-minute walk away from Kokusai Center Station on the Nagoya Municipal Subway Sakura-dori Line. The restaurant preserves the wooden pillars of its original architecture, and the interior design is a combination of traditional and modern Japanese styles. They serve a wide range of dishes, from the traditional una-don (unagi rice bowl) to more unusual options like unagi liver and side dishes served with garlic and pepper.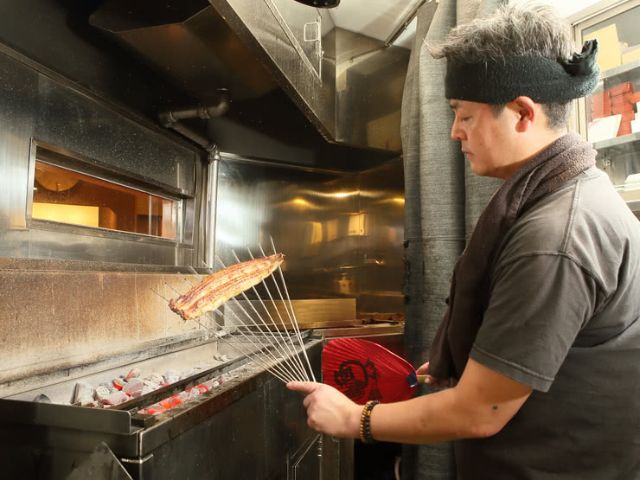 Unagi-ka Shibafuku-ya's head chef grew up watching his father work in the eel farming industry. He has a deep understanding of eels and their preparation, and is always striving to serve guests with the best eel dishes. Even if you are not too fond of the fish, you will certainly find something to your liking here.

Unagi-ka Shibafuku-ya
Open
:
[Monday, Wednesday - Sunday, National Holidays, Day before National Holidays] Lunch 11:30 am - 2:30 pm (L.O. 2:00 pm), Dinner 5:30 pm - 8:30 pm (L.O. 8:00 pm)
Closed
:
Tuesday, 2nd & 4th Wednesdays
Average price
:
[Dinner] 5,000 JPY / [Lunch] 3,500 JPY
Access
:
6-minute walk from exit No.2 of Kokusai Center Station on Nagoya Municipal Subway Sakuradori Line
Address
:
1-23-10, Nagono, Nishi-ku, Nagoya-shi, Aichi 
Map
More Details
   Reservation   
Ebisutei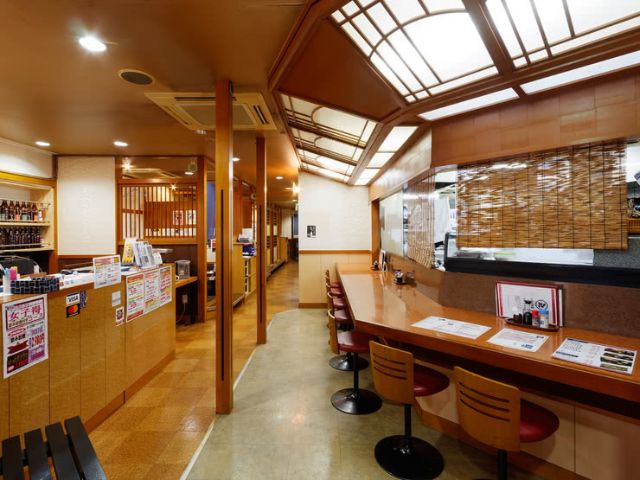 Ebisutei is a family-friendly izakaya (Japanese pub) with karaoke facilities. They have different types of seating, and the large space makes for a comfortable dining environment.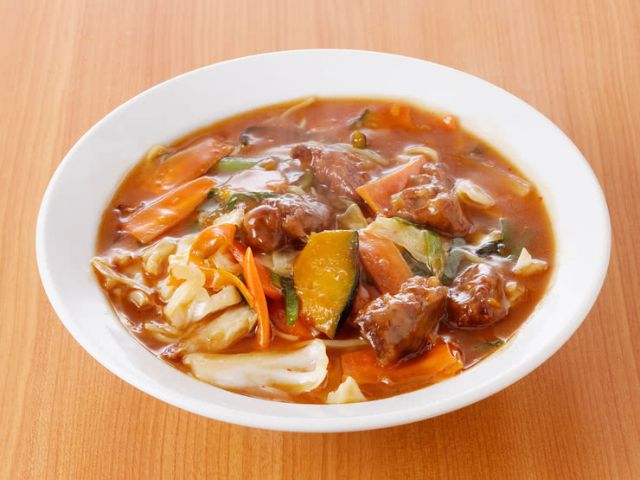 Ebisutei's must-try dish in the summer is their [Ebisutei Stamina Ramen (Cold)], the chilled version of "stamina ramen"—a local specialty known to revitalize the body—with the addition of nutritious ingredients that are suitable for the season, such as pumpkin and pork. It might look like a heavy dish, but it is actually quite refreshing!

Ebisu-tei
Open
:
Dinner 5:00 pm - 11:30 pm (L.O. 11:00 pm)
Closed
:
Irregular
Average price
:
[Dinner] 3,000 JPY
Access
:
Address
: 521-5, Niida, Sekinami-cho, Kitaibaraki-shi, Ibaraki 
Map
More Details
Agu Tonkatsu Coshon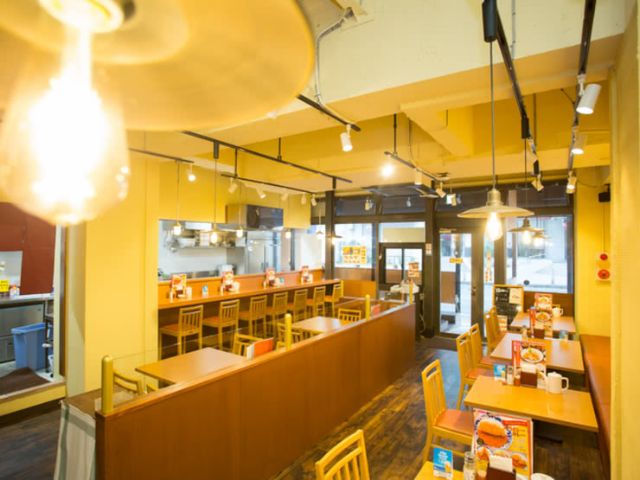 Agu Tonkatsu Coshon is a tonkatsu restaurant that uses fresh Agu pork to produce a deep-fried cutlet that is crispy on the outside, while tender and juicy on the inside. The interior is painted in soft colors and decorated with wooden furniture to create a cozy dining ambience. The irregularly placed seating gives the restaurant a feeling of openness, allowing guests to relax and enjoy their food.

The texture and taste of tonkatsu varies depending on the cut of pork, and the differences are particularly noticeable with Agu pork. The [Kiwami (Ultimate) Agu Pork Fillet Cutlet] is tender, refreshing, and low in fat, whilst the [Kiwami (Ultimate) Agu Pork Loin Cutlet] is fresh and juicy. Neither would be too oily for summer!

Agu Tonkatsu Coshon
Open
:
11:00 am - 11:00 pm (L.O. 10:00 pm)
Closed
:
None
Average price
:
[Dinner] 1,300 JPY
Access
:
3 minutes walk from [Kenchomae Station] on Okinawa Urban Monorail Line [Yui Rail]
Address
:
1F, Y'S Bldg., 1-2-1 Kumoji, Naha city, Okinawa
Map
More Details
   Reservation   
Ponta Honke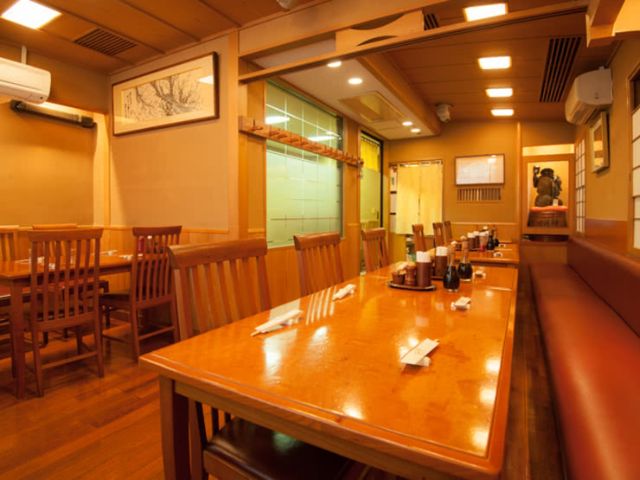 Ponta Honke was established in 1905 by someone who served as a chef at the Imperial Household Agency. He developed the Milan-style tonkatsu for the Imperial family by incorporating tempura frying techniques, and eventually brought it to the public so that everyone could have a chance to eat like a royal.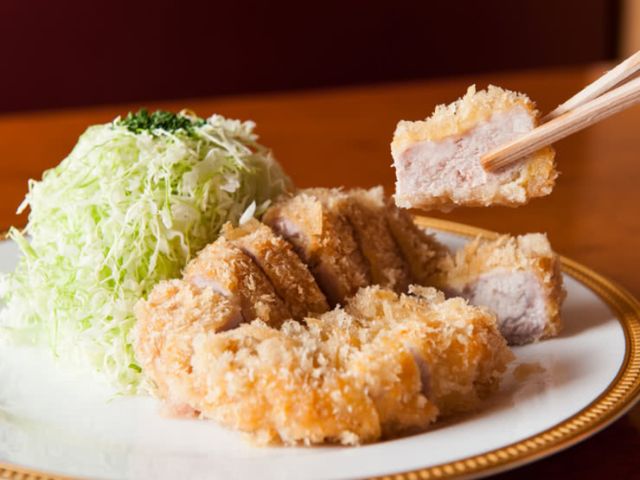 Their Milan-style [Cutlet] tastes absolutely amazing! It is prepared by removing excess fat and tendons from pork sirloin, then using that fat to deep fry the meat at a low temperature until the meat's coating is light and crispy, locking in the juices. The lard further adds to the smell and taste of the dish. This time-tested recipe has stood strong for four generations, so do pay them a visit to try this delicacy!

Ponta Honke
Open
: [Sunday, National Holidays] Lunch 11:00 am - 2:00 pm (L.O. 1:45 pm), Dinner 4:00 pm - 8:00 pm (L.O. 7:45 pm)
[Tuesday - Saturday] Lunch 11:00 am - 2:00 pm (L.O. 1:45 pm), Dinner 4:30 pm - 8:00 pm (L.O. 7:45 pm)
Closed
:
Monday
Average price
:
[Dinner] 4,000 JPY / [Lunch] 4,000 JPY
Access
:
2 minutes walk from the south exit of Okachimachi Station on JR Yamanote Line / Keihin Tohoku Line
Address
:
3-23-3, Ueno, Taito-ku, Tokyo
Map
More Details
   Reservation   
Isegen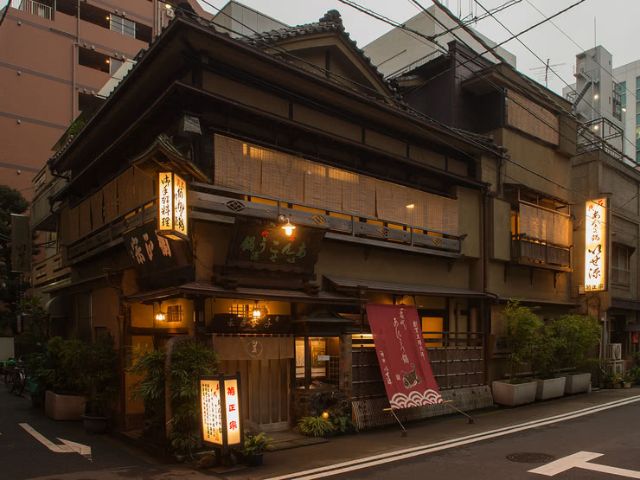 Located in Awaji-cho, Isegen is one of the best monkfish specialty restaurants in Tokyo. It opened in 1830, and one can easily tell it has a long history from its storefront. Their attention to detail shows in their dishes, often leaving a long-lasting impression on guests.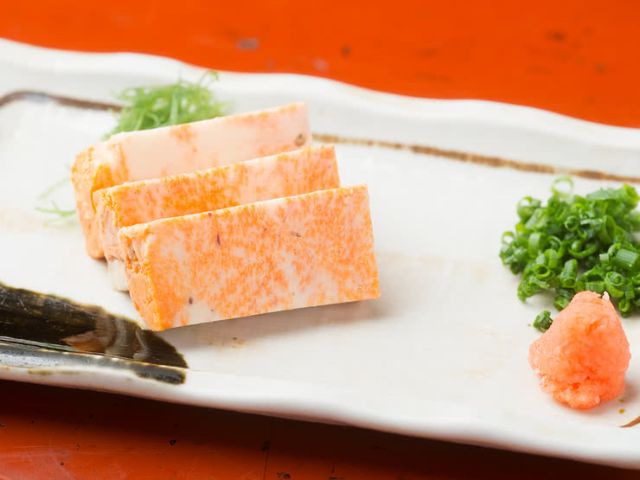 Isegen sources whole monkfish for preparation, meaning the meat and liver are always the freshest. Monkfish liver is known as the foie gras of the sea; its fat is evenly distributed, giving rise to a rich and savory taste without any foul odor. Their [Kimosashi], or monkfish liver sashimi in English, is a testimony to the freshness of their monkfish.

Isegen
Open
: [Weekdays, Day before National Holidays] Lunch 11:30 am - 2:00 pm (L.O. 1:30 pm), Dinner 5:00 pm - 10:00 pm (L.O. 9:00 pm)
[Weekends, National Holidays] 11:30 am - 10:00 pm (L.O. 9:00 pm)
*No downtime in the afternoon on weekends and national holidays
Closed
:
None
Average price
:
[Dinner] 10,000 JPY / [Lunch] 6,000 JPY
Access
:
Address
: 1-11-1, Kanda Suda-cho, Chiyoda-ku, Tokyo 
Map
More Details
With that, this article on Japanese revitalizing cuisine has come to an end. We hope you learned a lot about how Japanese people use food to fight the summer heat. With the right ingredients, maybe you can even try making the dishes we mentioned at home!

Disclaimer: All information is accurate at time of publication.