Publish-date: Nov 20 2018 Update-date: Nov 30 2018
Like and Share us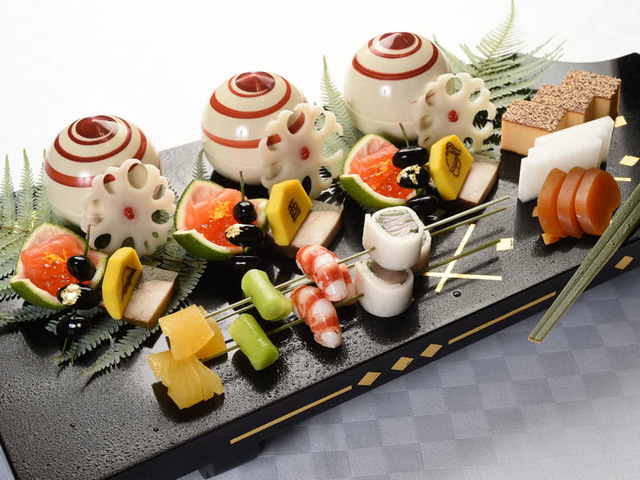 If you wish to enjoy traditional Japanese cuisine, then don't miss out on kaiseki cuisine! This article will explain all about this luxurious Japanese course cuisine that includes seasonal ingredients arranged in a beautiful way. Some of the best kaiseki restaurants in Kyoto are also listed near the end.
1. What is Kaiseki Cuisine?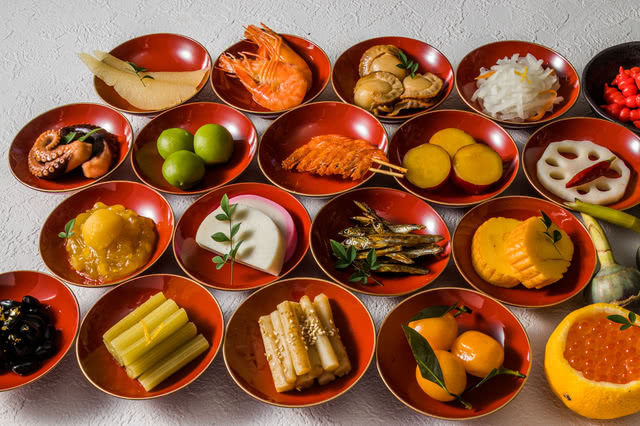 "Kaiseki" originally referred to the meal served during a traditional Japanese tea ceremony. The history of kaiseki dates back over 400 years, and it has become the foundation for Japanese cuisine as we know it today. Kaiseki typically consists of "ichiju sansai", consisting of soup, a sashimi or simmered dish, and a grilled item. During an actual tea ceremony, these dishes are accompanied by rice or pickles, as well as an additional side dish or a dessert.
Today, this formal meal eaten during a tea ceremony is often referred to as "cha kaiseki" (literally, "tea kaiseki"). Therefore, "kaiseki cuisine" or "kaiseki" now usually refers to highly prestigious, authentic Japanese course cuisine.
2. The Difference Between the 2 Kaiseki Cuisines (懐石 and 会席)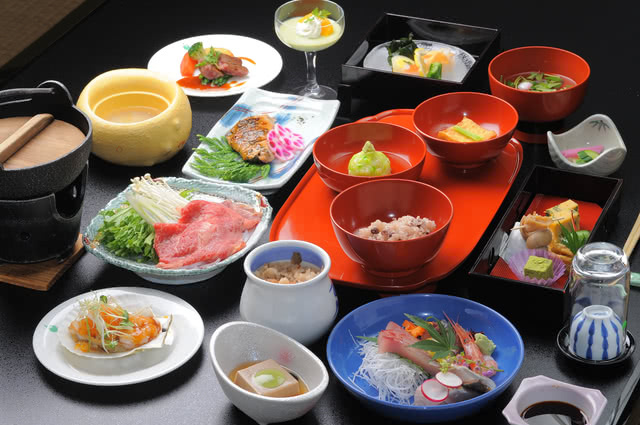 Although the pronunciations of 懐石 and 会席 are both "kaiseki", the Japanese characters differ. When written as 会席, it is a simplified Japanese course meal based on the old "honzen" style, wherein an extremely high-quality Japanese meal is served all at once. 懐石 isn't that much different, as it also has the fundamental 3 dishes and similar formalities and content. One difference to note, however, is that rice and soup are served first in "cha kaiseki" (茶懐石), whereas it is served last in 会席, just before dessert. 懐石, the slightly less formal version of cha kaiseki, also serves rice and soup last, just before dessert – similar to 会席.
The highly formal cha kaiseki gives due importance to the etiquette of traditional Japanese tea ceremonies, whereas 会席 considers hospitality to be more important and is thus much more casual, with alcohol and conversations flowing with the cuisine. An easy way to remember everything is to keep in mind that 懐石 is the middle ground between the formal 茶懐石 and more casual 会席 in terms of formality and etiquette needed.
3. Etiquette When Eating Kaiseki Cuisine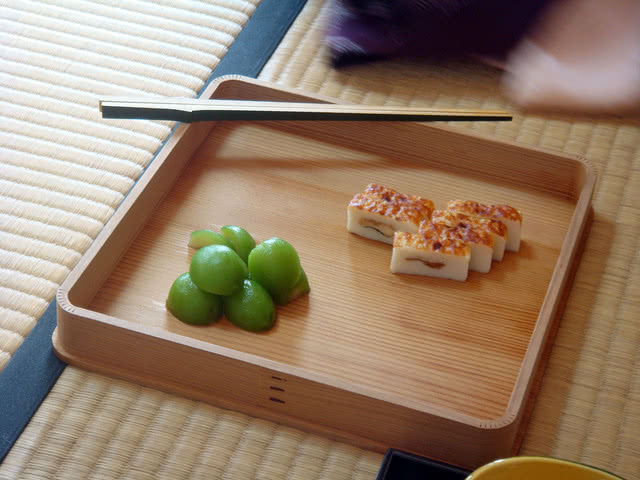 Etiquette in formal cha kaiseki dictates how both the servers and diners act. This almost artistic form of expression takes a long time for beginners to learn. On the other hand, the more casual forms of kaiseki (懐石 and 会席) only require you to learn the manners and ways to use the utensils associated with regular Japanese cuisine, such as how to use chopsticks or the proper way to hold your bowl, so anyone can easily enjoy them.
The dishes, such as soup, simmered dishes, and grilled items, are all served in the order they are to be eaten. If the next dish is served before you manage to finish the previous dish, then it is good manners to take one bite of the newly served dish, before finishing the previous dish.
4. Order of Items in Kaiseki Cuisine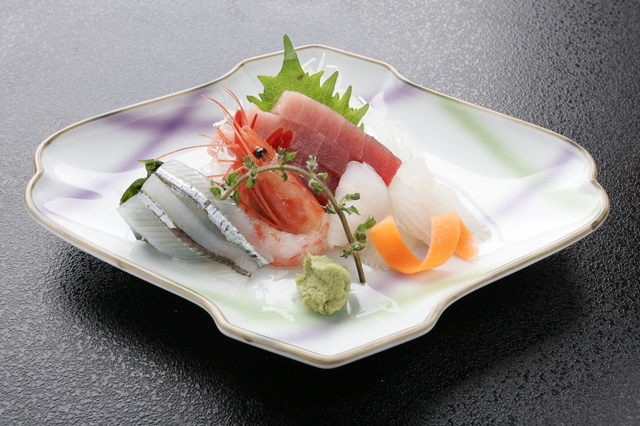 Rice:
Steamed white rice. In cha kaiseki, this is served in smaller portions so that you can eat all of it.

Soup:
Miso soup with a few ingredients inside will be served in a soup bowl.

Mukozuke:
The first of the ichiju sansai dishes, containing either sashimi or pickled vegetables. In formal cha kaiseki, the ichiju sansai dishes may be served all at once. Placed on the far side of the serving table.

Ni-mono:
The second of the ichiju sansai dishes, consisting of simmered items. The main dish of the course meal.

Yakimono:
The third of the ichiju sansai dishes. Grilled items like fish are served on a large plate to be eaten by all.

Azukebachi:
Served in addition to the ichiju sansai dishes. Also sometimes referred to as "Shiizakana".
 
Suimono:
Soup with various ingredients that has been flavored with things like dashi (broth) and soy sauce.

Hassun:
A side dish consisting of 2 - 3 delicacies from the sea and mountains, served together in a square hassun (cedar tray).

Yuzuke and Pickles:
A serving of pickles and a bowl of yuzuke (bowl of rice served with hot water).

Dessert:
The last dish to be served is a seasonal dessert.
5. Recommended Kaiseki Restaurants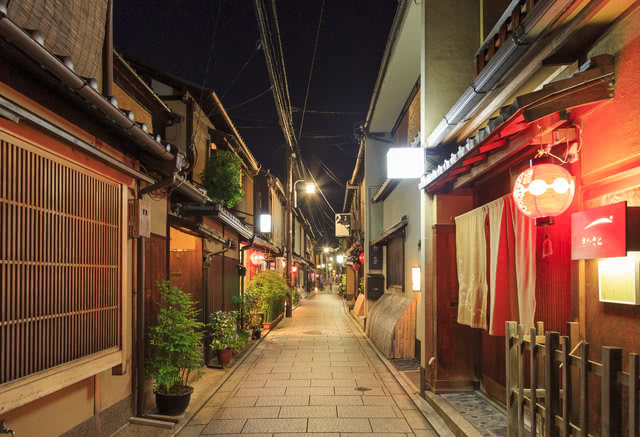 From here on, you will be introduced to 6 handpicked, famous restaurants in Kyoto that all serve kaiseki cuisine.
6. En (Imadegawa)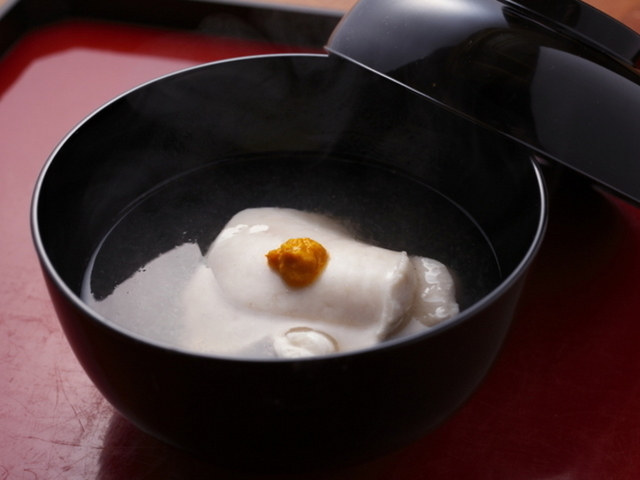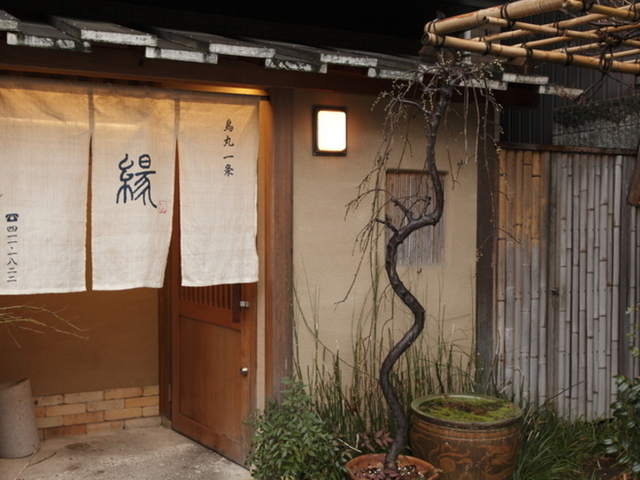 This famous kaiseki (懐石) restaurant is located near Kyoto Gyoen National Garden. The chef and owner of the restaurant honed his skills at various well-known ryotei (high-end Japanese restaurants) in Kyoto, such as Hyotei, before working at En. The food he prepares is all humble fare, made by hand from scratch. This restaurant stands out for its sophisticated flavors, from appetizers such as [So], the oldest cheese in Japan that's made with domestic milk, to the [Grilled Horsehead Fish from Shirakawa Made Nanban-style], consisting of slowly-grilled horsehead fish that has been marinated in miso paste.
En
Open: [Monday-Wednesday, Friday-Sunday, Holidays, Days before holidays] Lunch 12:00-13:00 Customers can enter until 13:00/Dinner 18:00-21:00 Customers can enter until 21:00
Closed: Thursdays
Average price: [Dinner] 15,000 JPY / [Lunch] 6,000 JPY
Access: Kyoto City Subway, Karasuma Line 5 minutes from exit number 6 of Imadegawa Station.
Address: Tatsumae-cho 589 (South of Karasuma Ichijo Intersection), Kamigyo-ku, Kyoto-shi, Kyoto (Map)
More Details
 Reservation 
7. Kappo Chihiro (Gion-shijo)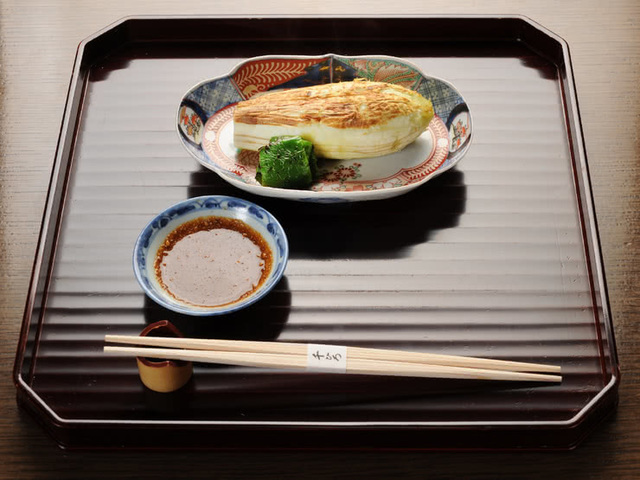 This famous Japanese restaurant gained 2 stars in a world-renowned gourmet guide focusing on the best Osaka and Kyoto restaurants in 2016. Their signature dish, [Grilled Eggplant], is made without any seasoning – rather, this very simple dish is simply grilled and then peeled. Although simple, it has deep and refined umami (Japanese savory taste) thanks to the chef expertly adjusting the heat as necessary. It's a delicious item that you can only have with this restaurant's kaiseki (懐石)!
Kappo Chihiro
Open: [Tuesday - Sunday, National Holidays, Day before National Holidays] Lunch 12:00 pm - 1:00 pm (must book by the previous day) / Dinner 5:00 pm - 8:30 pm (L.O. 8:30 pm)
Closed: Monday
Average price: [Dinner] 20,000 JPY
Access: 394 meters from Gionshijo Station
Address: 279-8, Gionmachi-Kitagawa, Higashiyama-ku, Kyoto, Kyoto (Map)
More Details
 Reservation 
8. Teramachi Yoshikura (Demachiyanagi)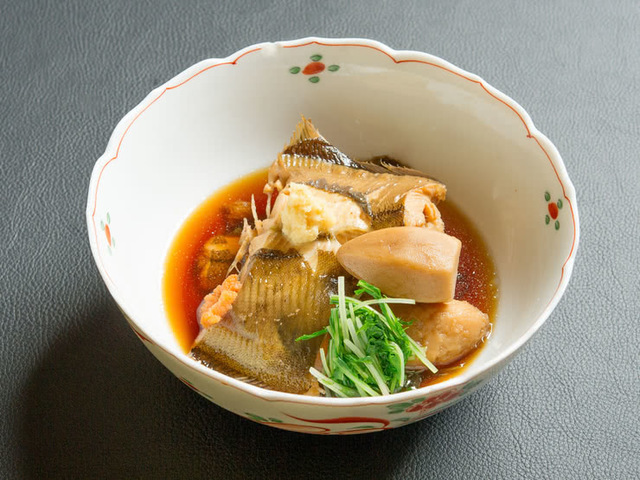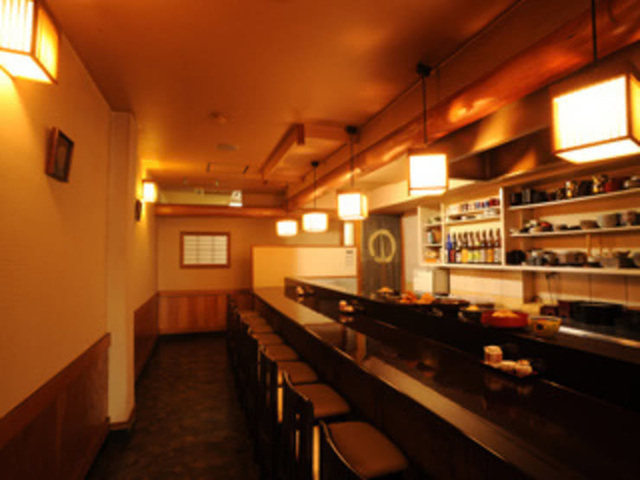 The owner of this Kyoto restaurant has previously cooked for the state guest house and the prime minister's official residence. The recommended [Ume Kaiseki] (会席, 5,000 JPY) is an authentic Kyoto kaiseki that starts with an appetizer, followed by suimono, sashimi, yakimono, takiawase (food cooked separately but served together), rice, and dessert. Don't miss out on the all-you-can-eat obanzai (Kyoto-style home cooking) service during lunchtime!
Teramachi Yoshikura
Open: [Monday, Wednesday - Sunday, national holidays, and the day before national holidays] Lunch 11:00 am - 2:00 pm (l.o. 2:00) / Dinner 5:00 pm -  9:00 pm(last order 9:00 pm:00)
Closed: Tuesdays
Average price: [Dinner] 5,300 JPY / [Lunch] 1,350 JPY
Access: A 3 minute walk from the Kyoto City bus stop Kawaramachi Imadegawa. A 10 minute walk if you take exit 3 at Imadegawa station on the Karasuma Subway line.
Address: Corpo Shimoyama 1F, 102 Shin'nyodo Mae-cho , Kamigyo-ku,Kyoto-shi, Kyoto (Map)
More Details
 Reservation 
9. Aji Fukushima (Gion-shijo)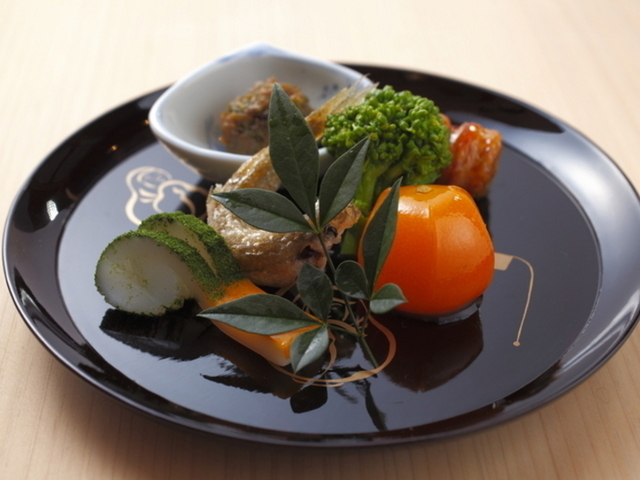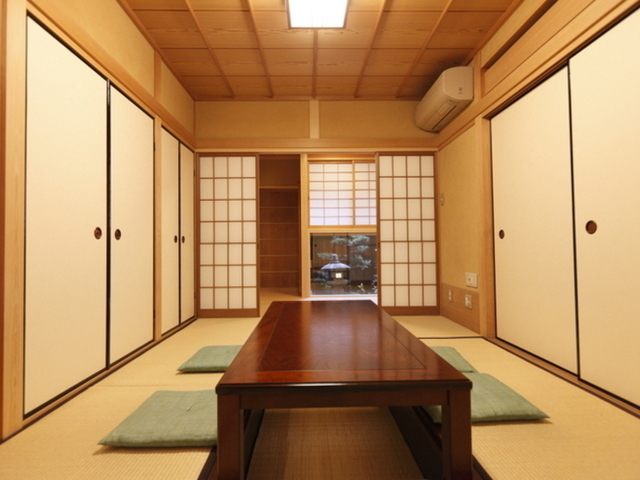 This Japanese restaurant was established by Fukushima, a traditional Kyoto teahouse where geisha (females who perform arts such as kabuki and traditional Japanese music at banquets) are called upon to help customers enjoy their food and drink. Why not come to enjoy some seasonal Kyoto kaiseki (懐石) in the beautiful Japanese teahouse-styled interior of Aji Fukushima? The [Evening Course] (10,000 JPY) is a great way to enjoy carefully prepared Kyoto kaiseki to the fullest, starting from the hassun that whets your appetite with its seasonal flavors, to bowls of seasonal ingredients whose umami are enhanced by carefully prepared dashi.
Aji Fukushima
Open: [Weekdays, Saturday, Holidays, Days before holidays] Lunch 11:30 am -1:00 pm Customers can enter until 1:00 pm /Dinner 5:00 pm - 8:00 pm To enter after 8:00 pm, please call beforehand.
Closed: Sundays, Last Monday of every month
Average price: [Dinner] 15,000 JPY / [Lunch] 4,000 JPY
Access: Keihan Main Line, 5 minutes walk from Gion-Shijo Station.
Address: Gionmachi Minamigawa 570, Higashiyama-ku, Kyoto-shi, Kyoto (Map)
More Details
10. Higashiyama Yuuzu (Gion-shijo)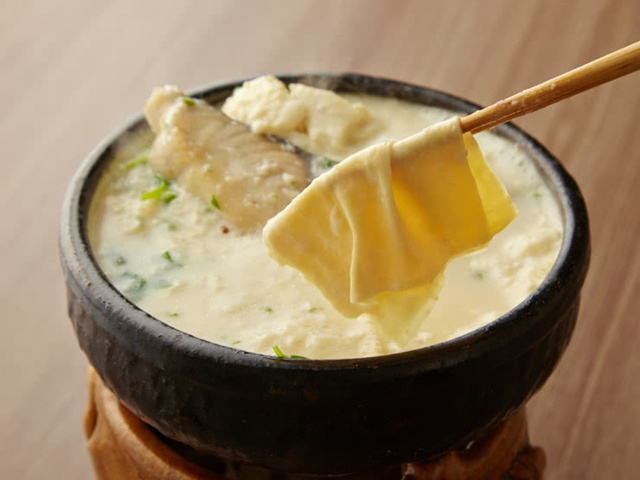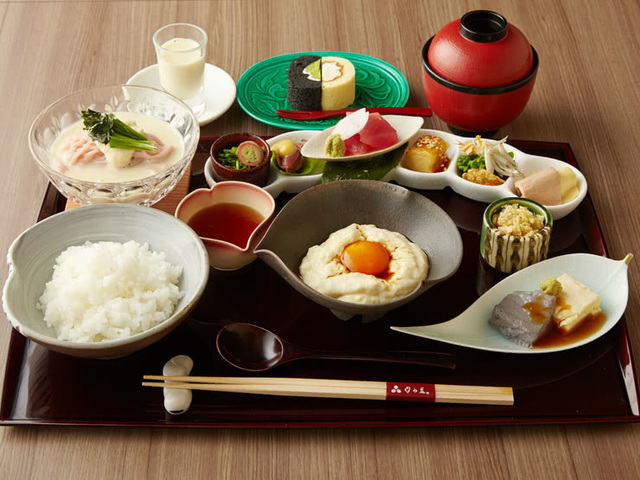 "Yuba" is the thin skin which forms on top of soy milk when heated. It is an indispensable part of Japanese shojin cuisine (traditional meals eaten by Buddhist monks). This restaurant that specializes in yuba is directly managed by a yuba manufacturer that sells its products to hotels and other ryoteis. For dinner, their Kyoto kaiseki meals (from 5,000 JPY) that show off their yuba are incredibly popular.
Yuba Higashiyamayuuzu
Open: [Mondays-Wednesdays/Fridays-Sundays/Holidays/Day before holidays] Lunch 11:00 am - 3:00 pm (last order 2:00 pm) / Dinner 5:30 pm - 9:30 pm (last order 8:30 pm)
Closed: Thursday
Average price: [Dinner] 5,000 JPY / [Lunch] 2,000 JPY
Access: 7 minute walk from Gion Shijo station on the Keihan main line.
Address: 570-218 Gionmachiminamigawa, Higashiyama-ku, Kyoto, Kyoto (Map)
More Details
 Reservation 
11. Tankuma Kitamise Main Branch (Kawaramachi)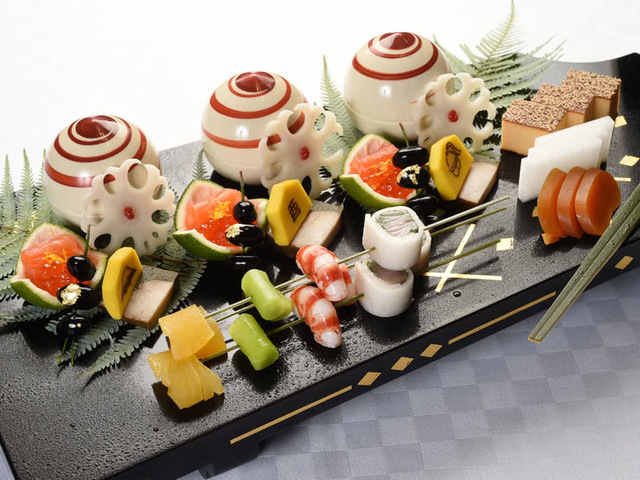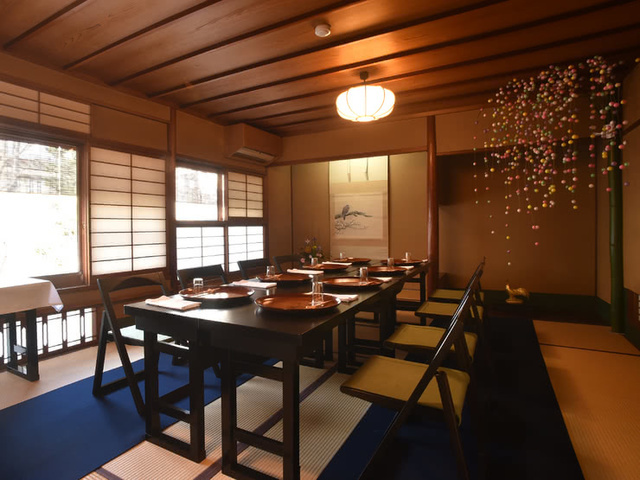 This famous Japanese restaurant has had the support of Kyoto gourmands ever since it first opened 90 years ago in 1928. The [Kyoto Cuisine Course] (from 17,820 JPY) is served for dinner and consists of delicious and beautifully arranged dishes - such as an appetizer, amazingly fresh sashimi, the main dish of incredibly flavorful ni-mono, and umami-filled yakimono - that decorate the dinner table one by one. Even the tableware that the food is placed in look gorgeous!
Tankuma Kitamise Main branch
Open: [Weekdays, Saturday, Sunday, National Holidays] Lunch 12:00 pm - 3:00 pm (L.O. 2:00 pm) / Dinner 5:00 pm - 10:00 pm (L.O. 8:00 pm)
Closed: Irregular
Average price: [Dinner] 20,000 JPY / [Lunch] 6,000 JPY
Access: 209 meters from [Kawara-machi Station] on Hankyu Railway Kyoto Main Line
Address: 355, Kamiya-cho, Shijyo-agaru, Nishi Kiyamachi-dori, Nakagyo-ku, Kyoto, Kyoto (Map)
More Details
 Reservation 
The taste and format of kaiseki cuisine makes it the ultimate Japanese dining experience. Enjoy delicious and beautiful Kyoto kaiseki, filled with seasonal elements, to your heart's content!
Disclaimer: All information is accurate at time of publication.