Publish-date: Dec 17 2018 Update-date: Jan 30 2020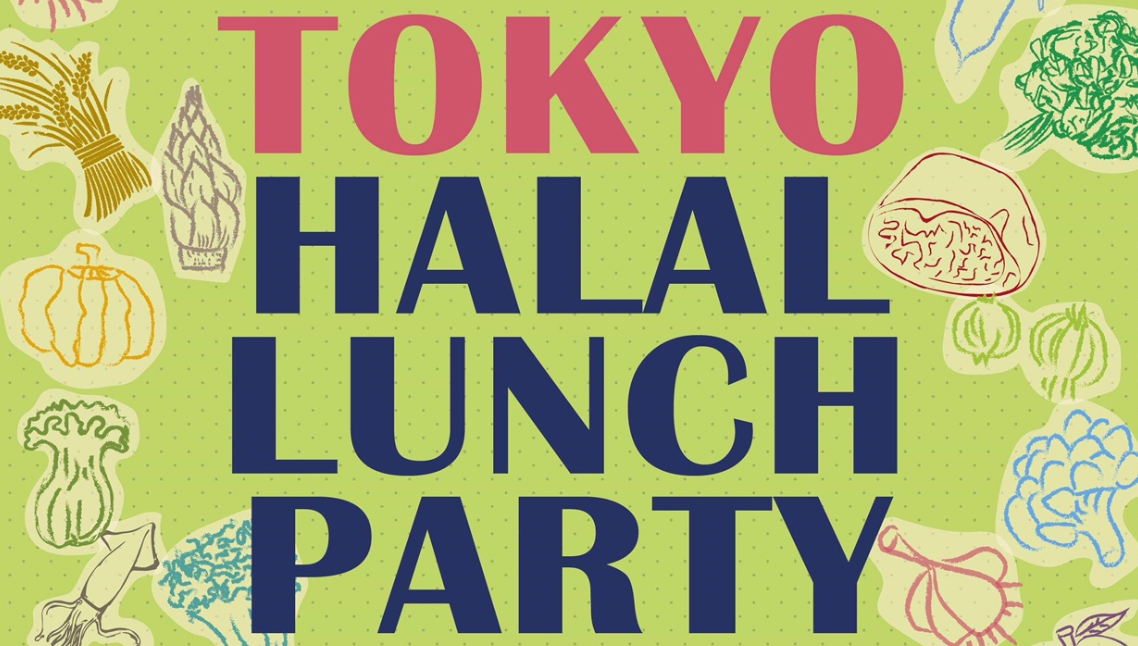 SAVOR JAPAN participated in the event "Tokyo Halal Lunch Party", held for the first time in Tokyo for 5 days from December 3, 2018!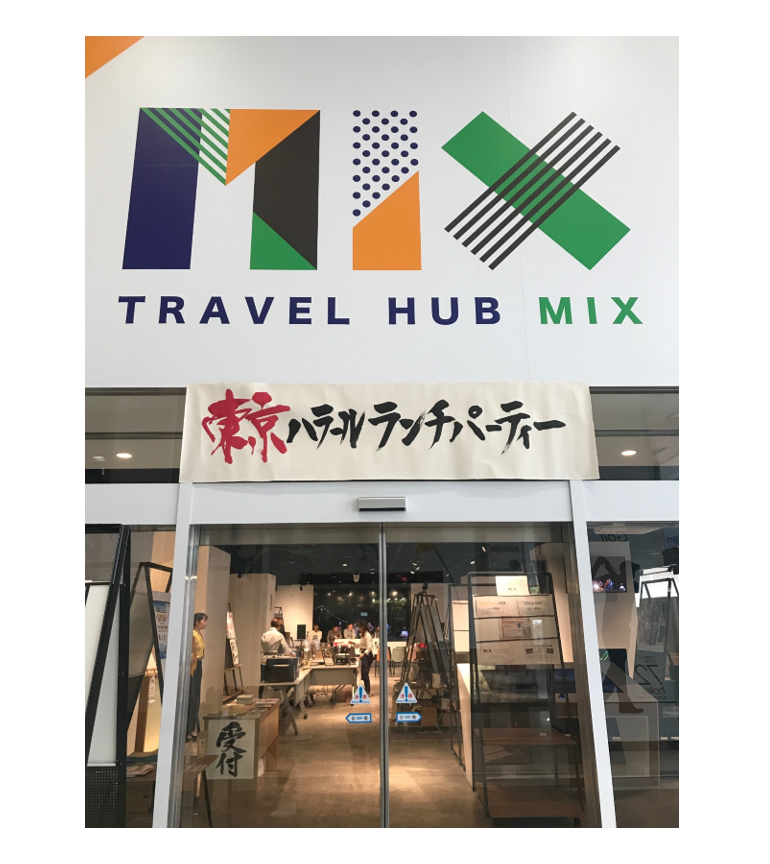 "Tokyo Halal Lunch Party" took place in TRAVEL HUB MIX, one of the facilities of recruitment agency Pasona Inc., near Tokyo station. The concept of this event was, "Achieving international standard for food to "connect the world," and to take the first step by eating the same dishes." 
The lunch party offered halal food in buffet style, and all the menus applied are carefully selected Halal ingredients, seasonings, and processing methods. What's more, different performers appeared each day, entertaining the guests.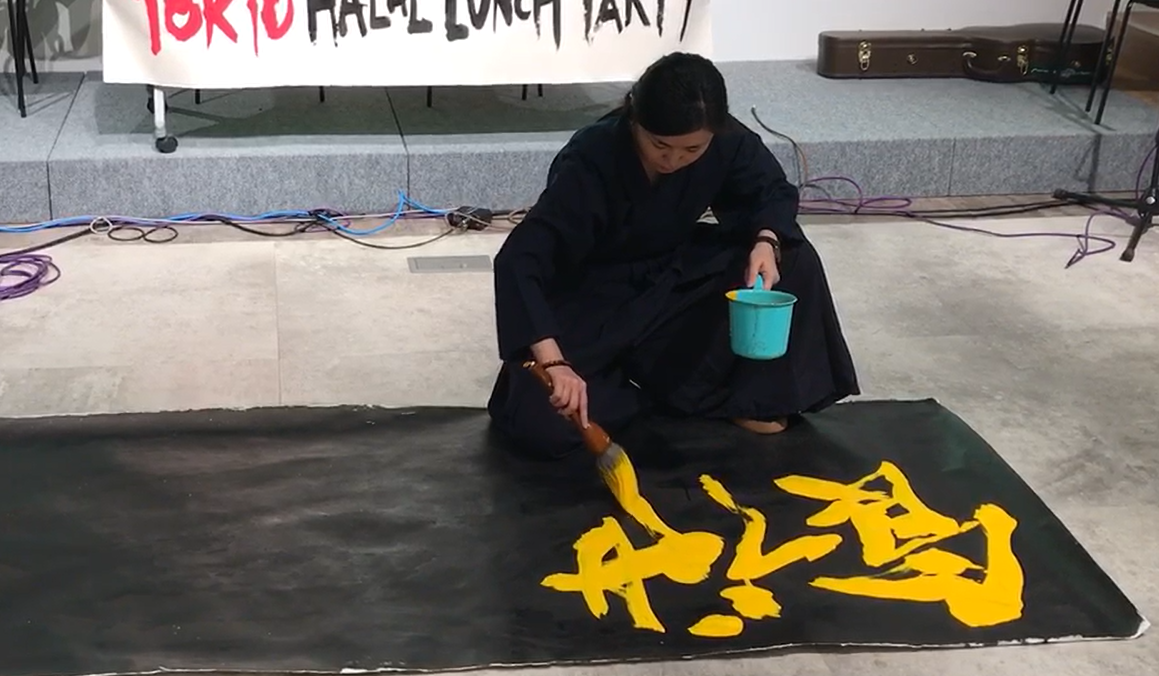 Japanese calligraphy (書道 Shodou)
Audiences fixed their eyes on the great performance by Japanese calligrapher "Koji Tora".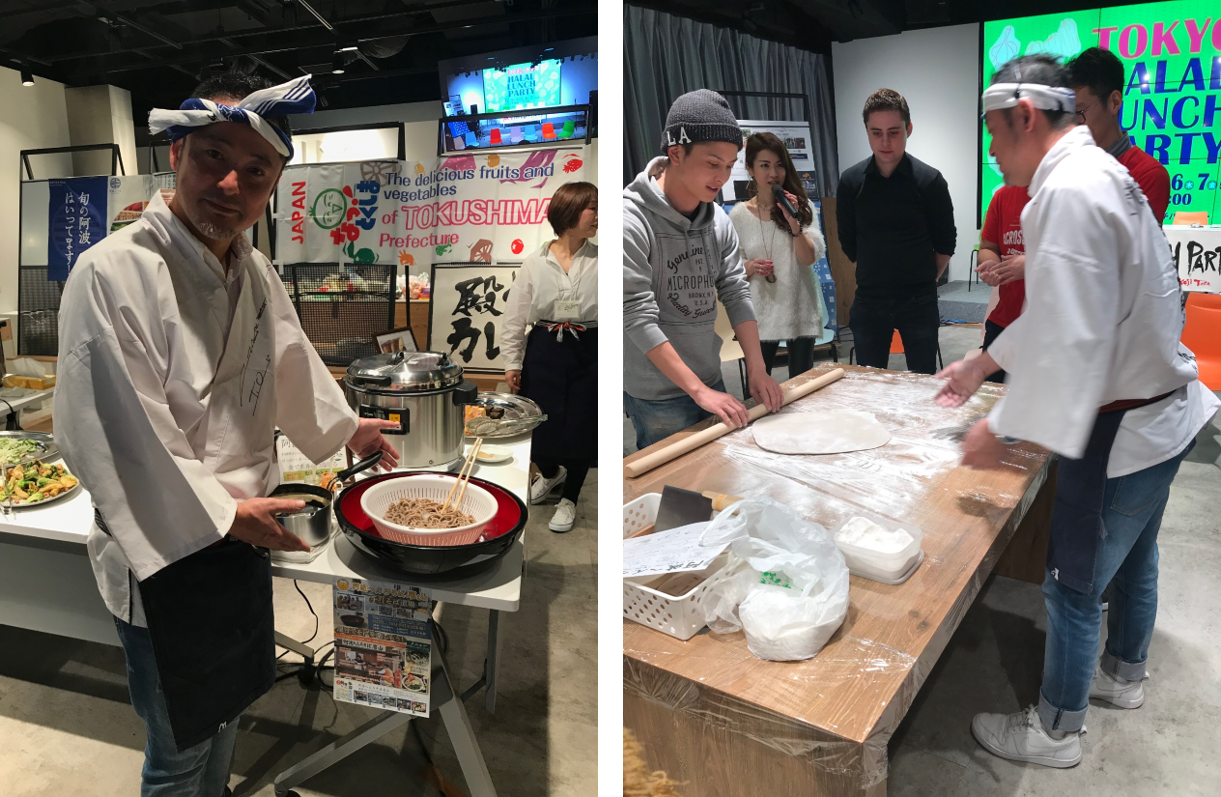 Making Soba noodles
Experiencing the Tokushima prefecture Awa Henro soba-making taught by the master.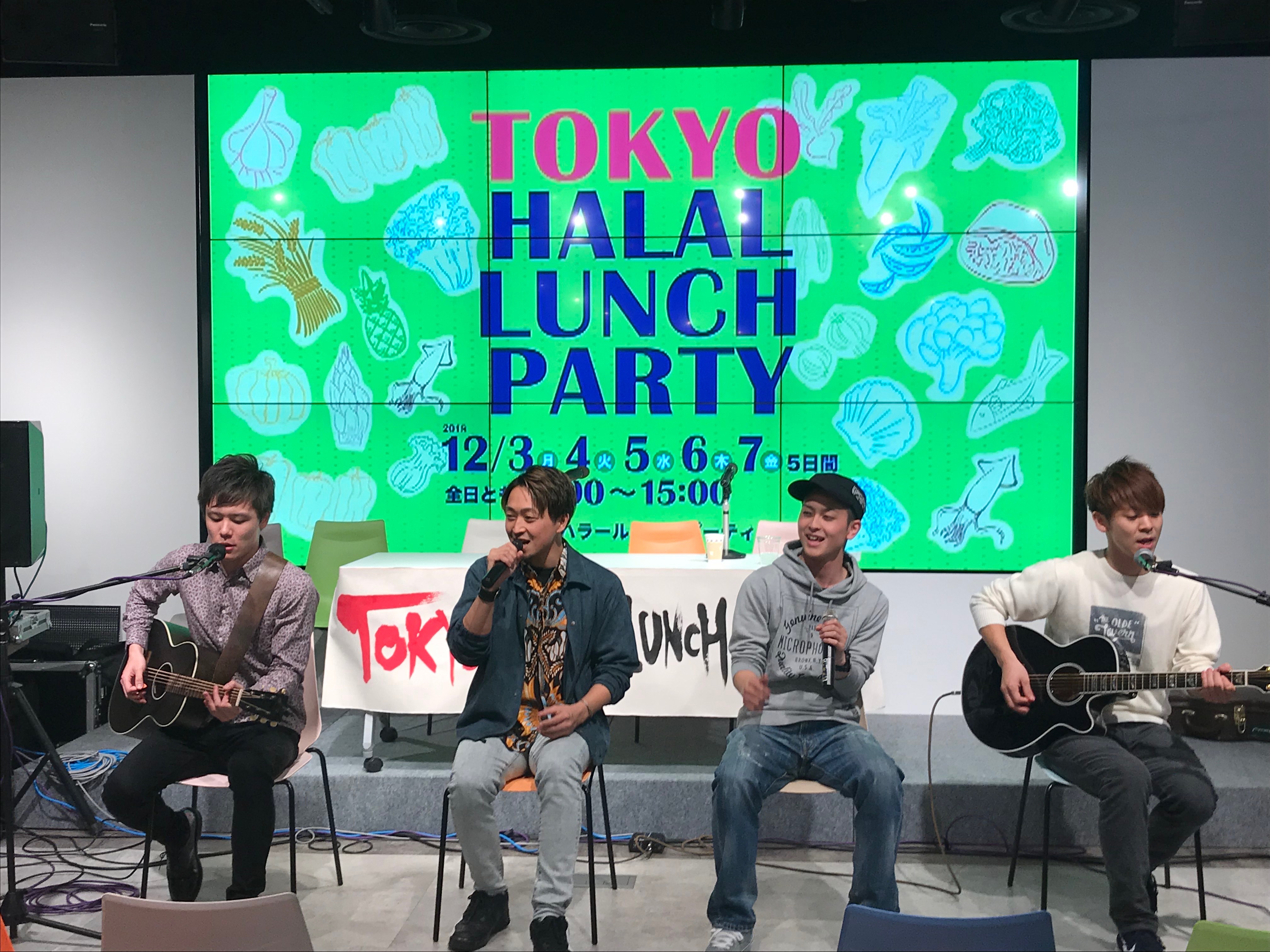 Live performance
The performer MOTOR HOTEL consists of four singers that travel around the world. Guests regardless of Halal or non-Halal indulged in their music. 


FOOD
The food they served was completely halal.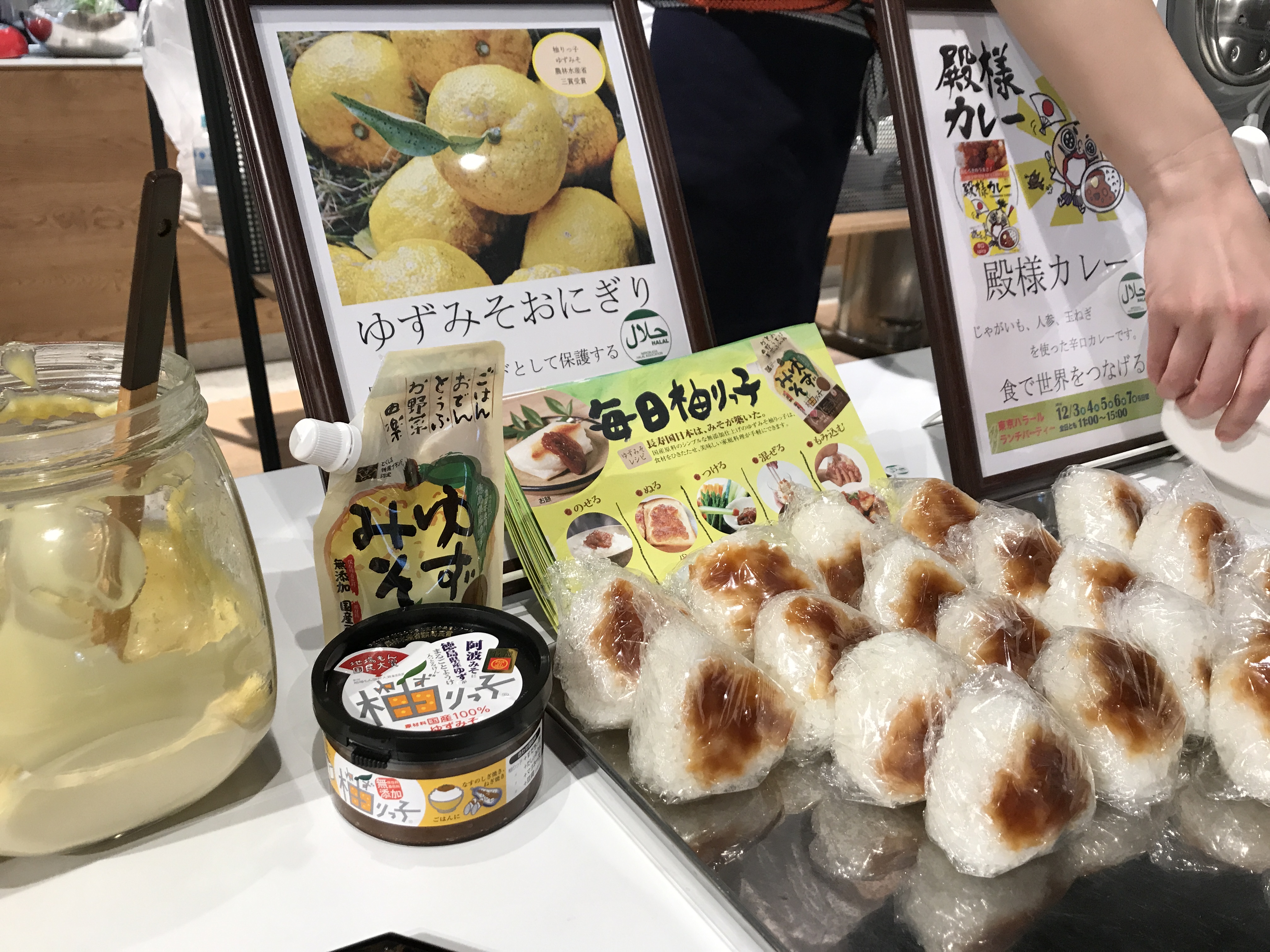 Rice ball with "Yuzu Miso (Japanese citron miso sauce)"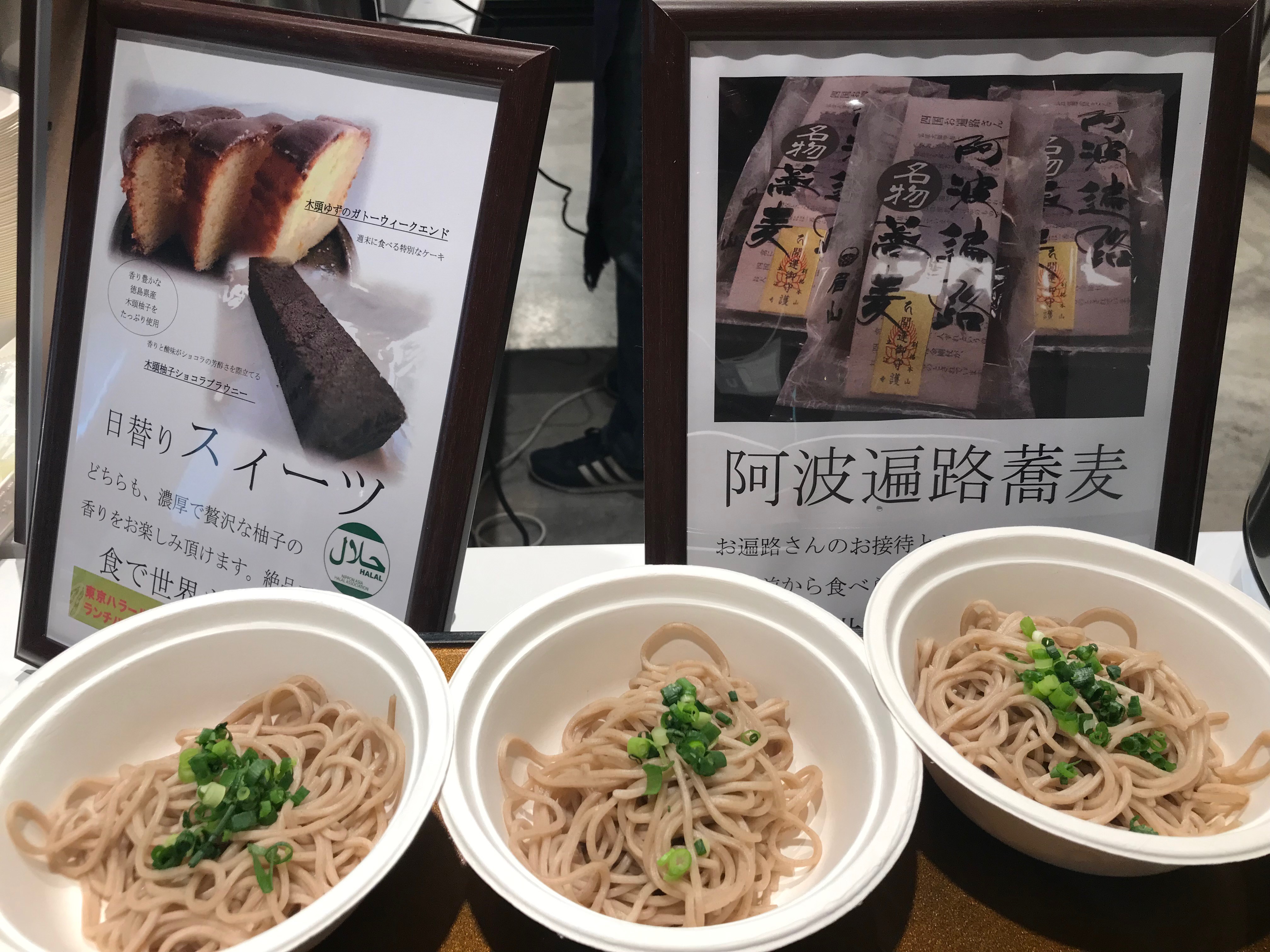 Japanese Soba (Buckwheat noodles)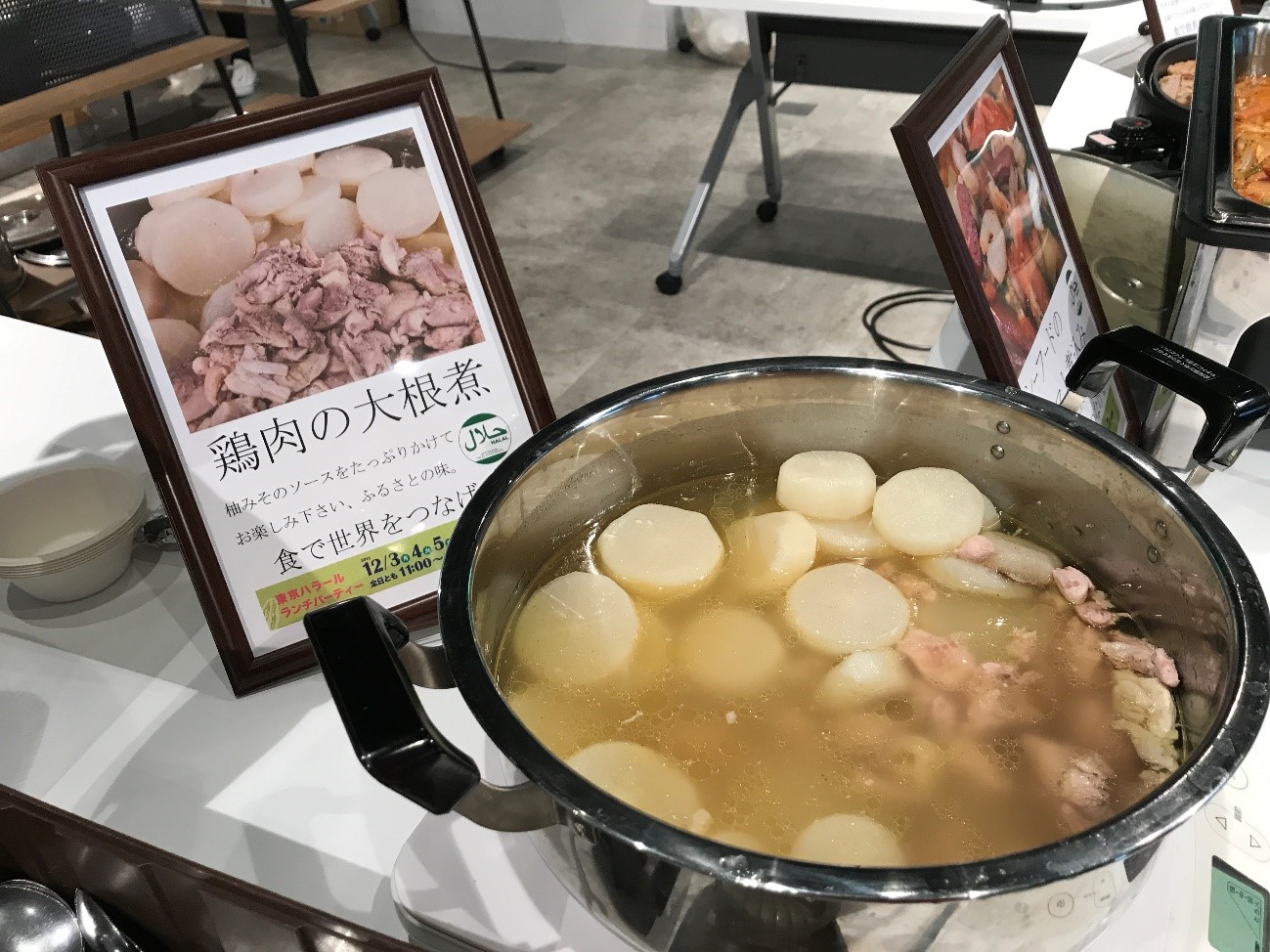 Daikon radish simmered in broth with chicken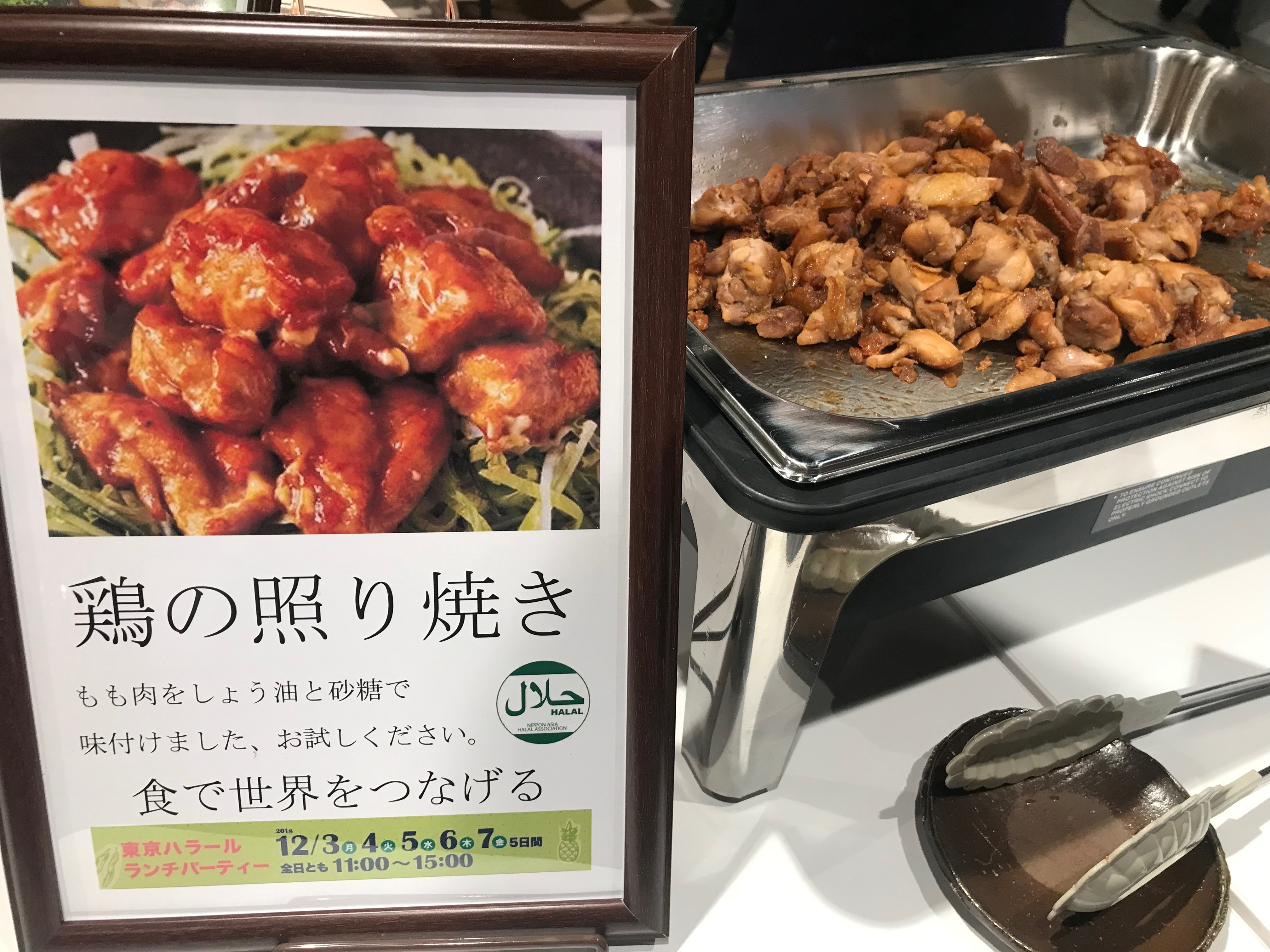 Teriyaki chicken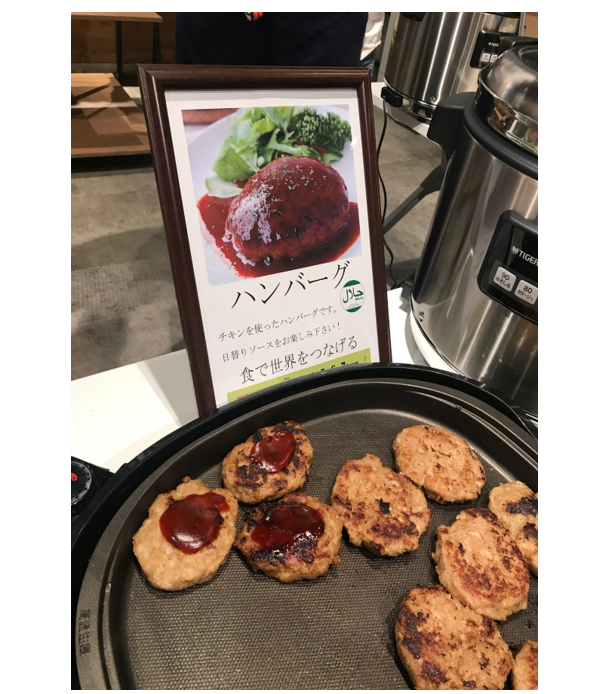 Hamburg steak

Usually, these menus include seasonings with alcohol, such as soy sauce or Mirin (Sweet rice wine) which gives more richness of the taste and flavor. However,for this event, they used alcohol-free seasonings that received Halal certification. Recently, with the ingenious change in production, the unique Japanese seasonings are sold as Halal products. Praises such as "delicious!" and "I want more!" could be heard across the room. For the Japanese guests, this event was an opportunity to get familiar with Halal food.


We took a survey regarding the "Halal food" to 131 Japanese (non-Muslim) participants.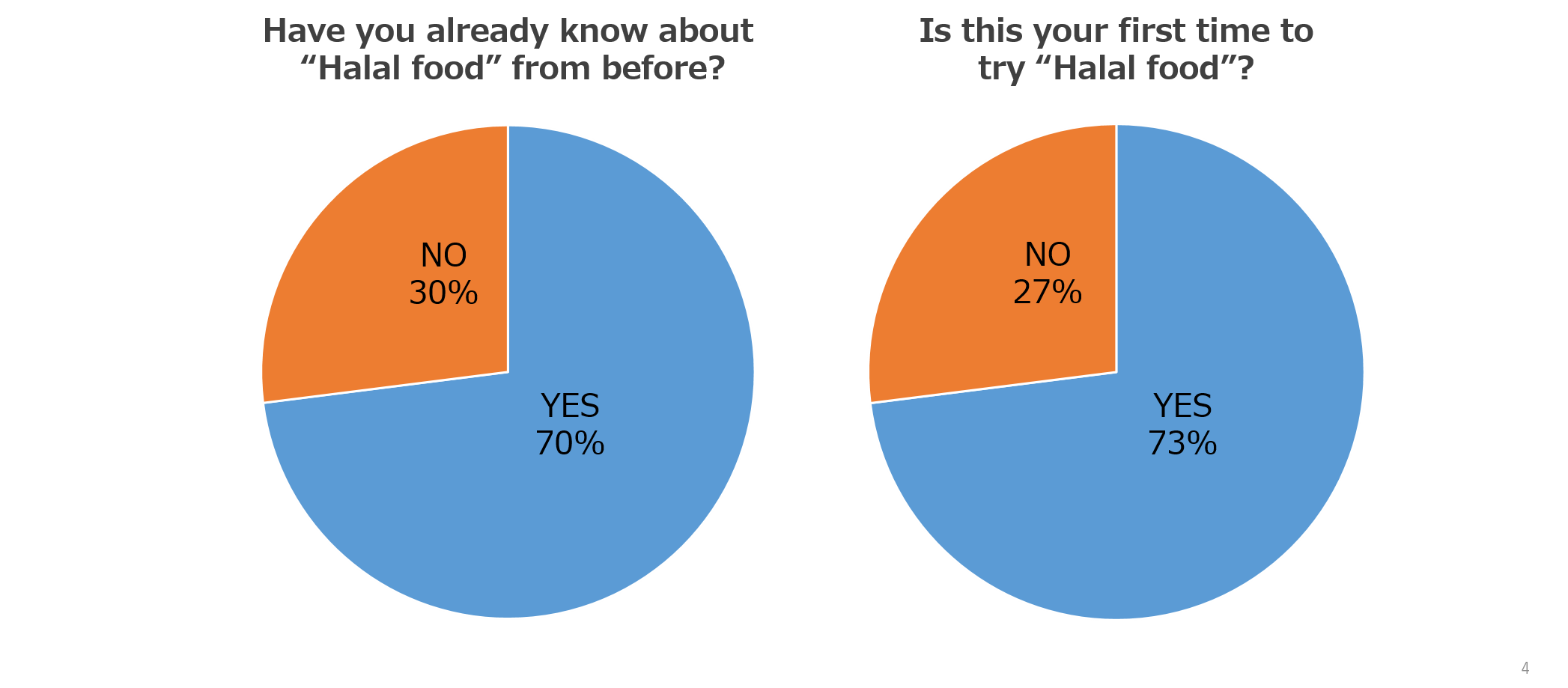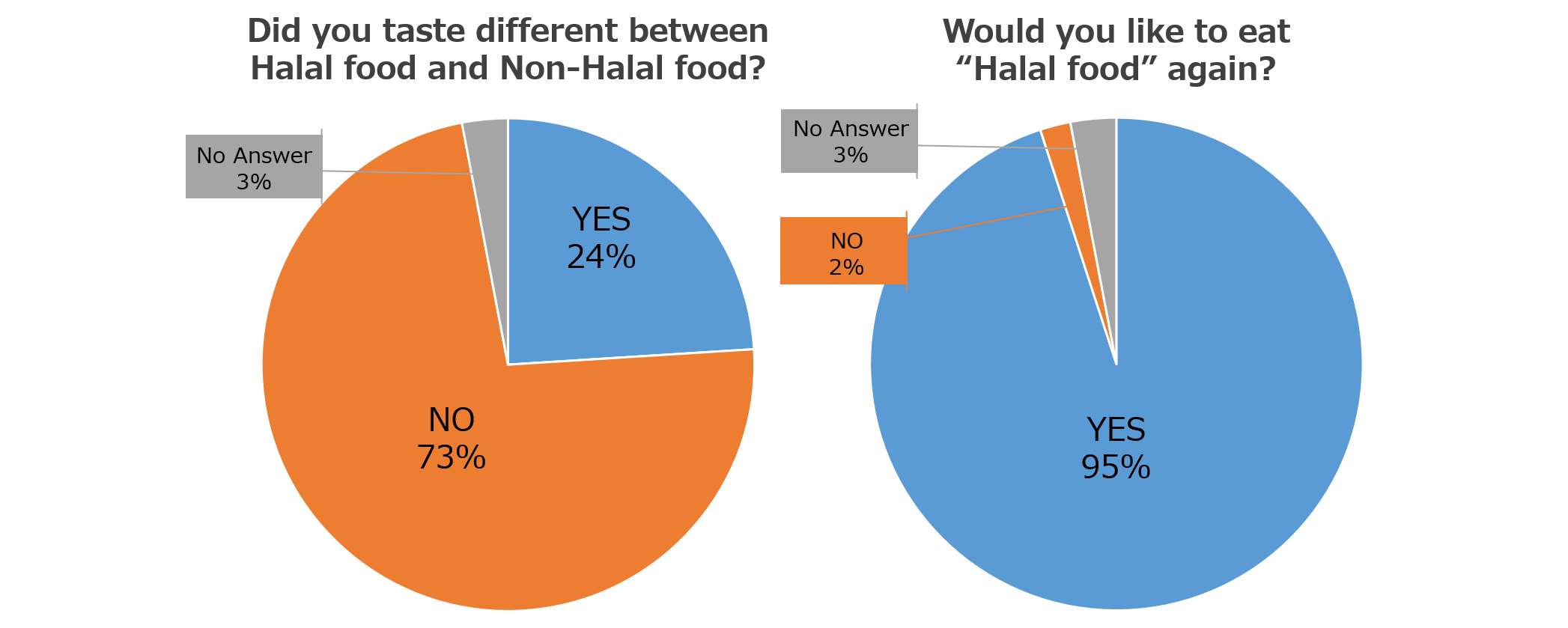 For most Japanese respondents, it was their first time eating Halal dishes, even though they have heard of it. 
The food used halal seasoning, respondents answered that it was nonetheless delicious as same as what they are eating daily. 
Upon the impression on Halal food, the answers were "religious dietary," "unfamiliar," "special food," etc. While it seems that Halal is still unfamiliar for the Japanese, 124 people out of 131 answered "yes" to the question, "Would you like to eat Halal food in the future, if you had a chance?"  
The majority responded favorably because they thought it was delicious. Other reasons were, "It is healthy with a mild taste,"  "To experience a food from a different culture is important," "I came across delicious Halal food," and "I want to learn more about Halal food and Muslim culture." In conclusion, many Japanese people had a very good impression and high opinions for Halal food.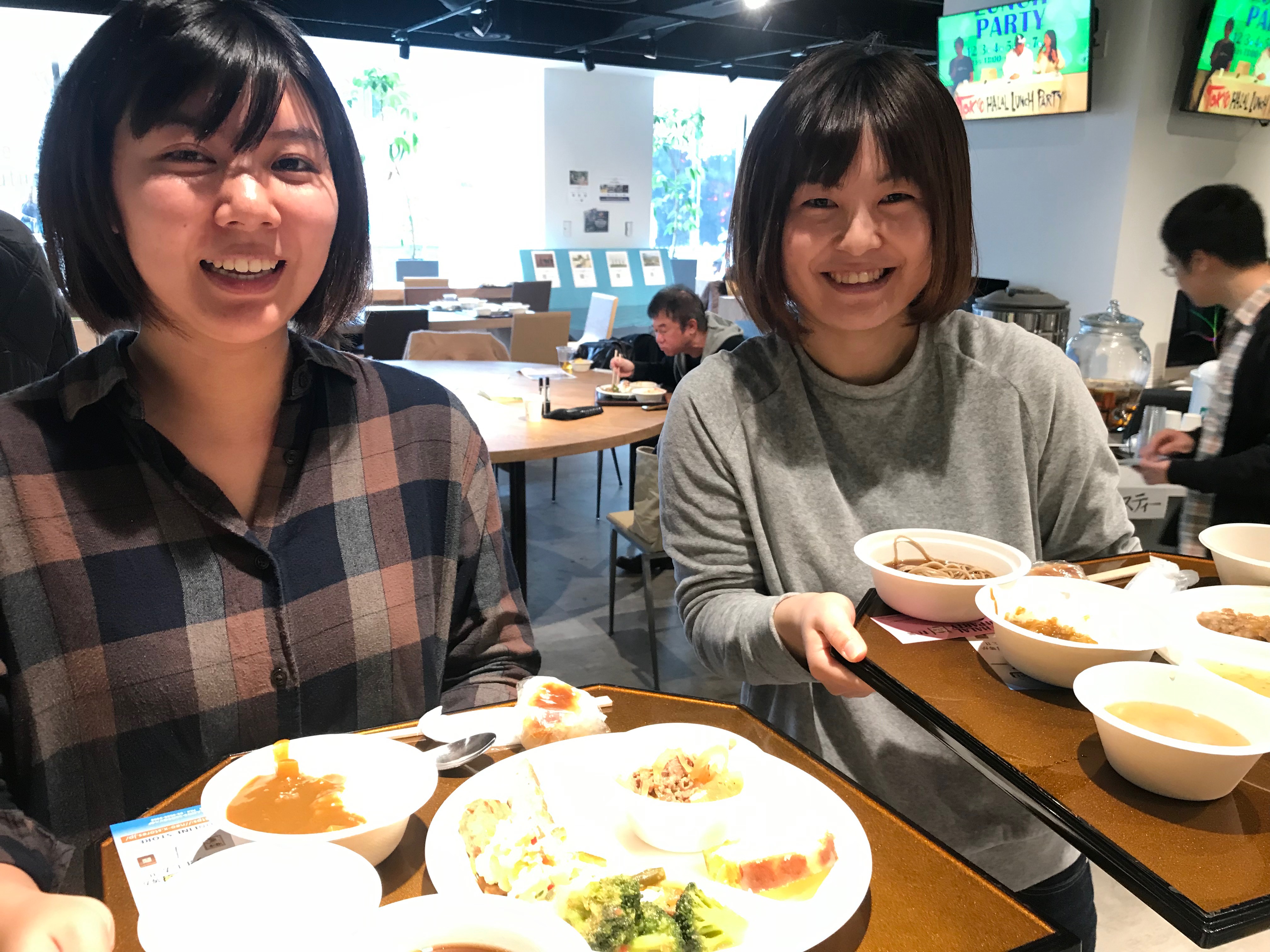 Many Muslim residents living in Japan also attended this event. According to them, "Compared to the past, it became a much easier place and comfortable place to live since Muslim-friendly restaurants and E-commerce website with Halal products are much more accessible." Furthermore, they told us that even when they stumble upon a restaurant with no Halal certification and need to check the ingredients, they could use translation apps and expect a polite explanation by the restaurant staff. An Indonesian lady who has lived in Japan for 17 years assured, "For those who plan to visit Japan but are concerned about the food, there is no need to worry. You can enjoy fully!"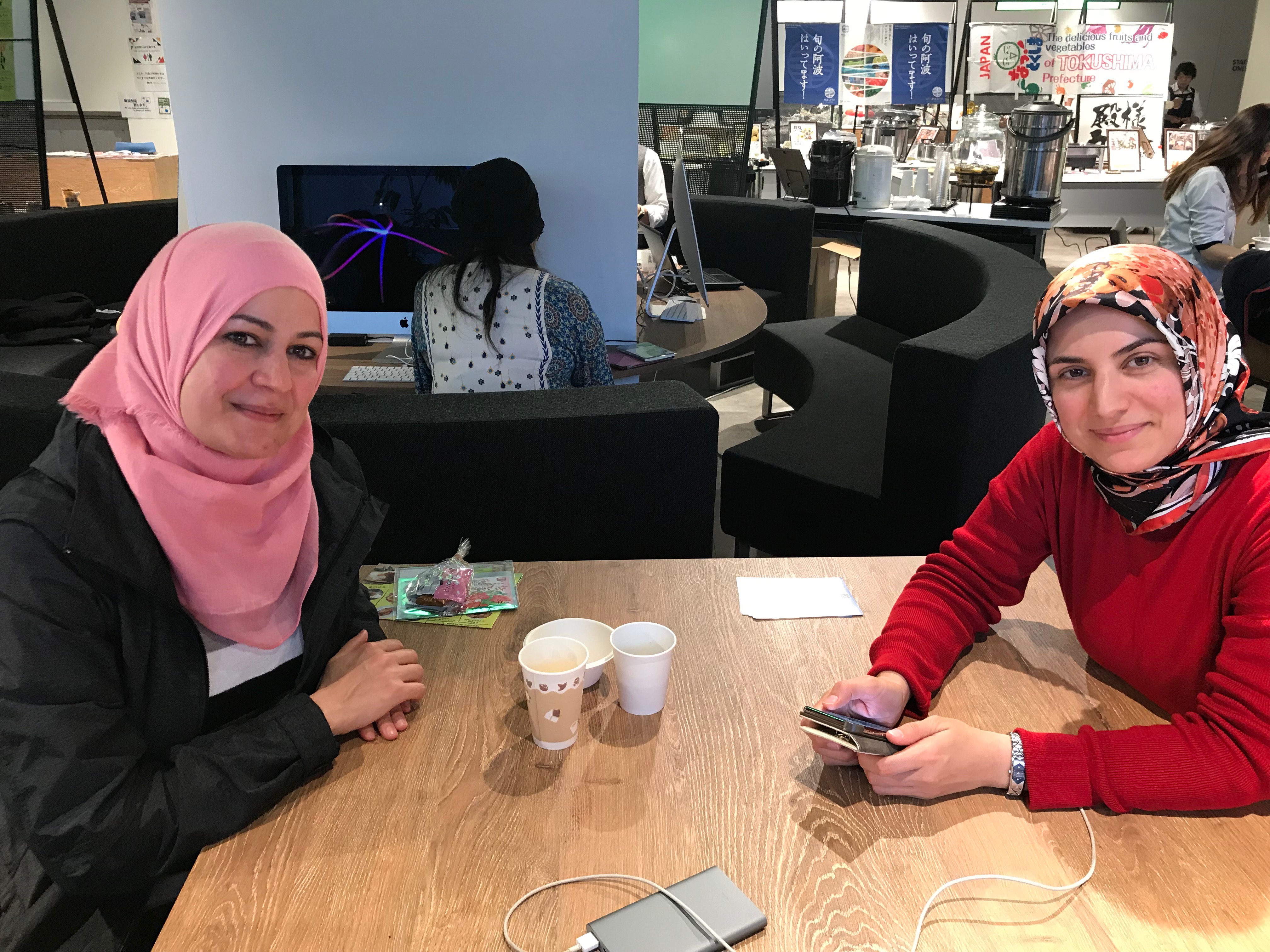 We, fortunately, had a chance to interview Dr. Saeed Akhtar, a chairman of NAHA (Nippon Asia Halal Association), one of the organizations to support this event. NAHA is a non-profit organization that assists restaurants and food companies to acquire Halal certification.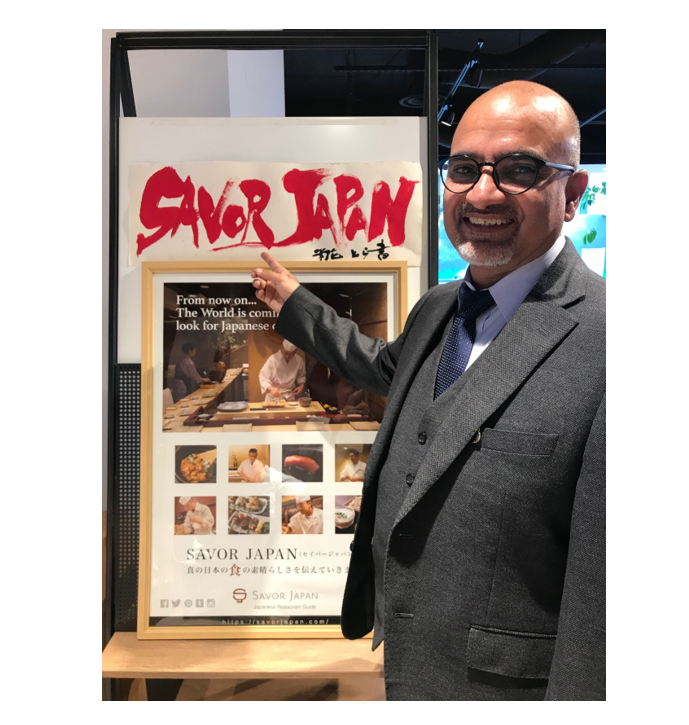 SAVOR JAPAN:
How was the "Tokyo Halal Lunch Party"?
Dr. Saeed:
It was a great opportunity to remove the label of "Halal food equals Religious" even if only slightly. To familiarize the idea that non-Muslims can eat Halal food as well, I would like to organize this kind of event more.
SAVOR JAPAN:
Did perception of Halal in Japan change over time?
Dr. Saeed:
Great change has occurred. In the past, when I asked organizations to get Halal certification, their question was, "What is Halal?" Today, the questions are, "How can we get it?" "How much does it cost?" or "How much time will it take to receive?" The quality of question has changed.
SAVOR JAPAN:
One of the activities of NAHA is to issue a certificate. Is there any aspect that is especially focused on, when providing a certificate?
Dr. Saeed:
Hygienic management, education for non-Muslim employees, documents management, and finally, regularly inspection to make sure that they are following the rules and run the operation correctly. 
SAVOR JAPAN:
Finally, send out some messages for people who are visiting or living in Japan!
Dr. Saeed:
Japanese people are diligent in learning Halal management and operating it. Tourists don't need to worry if the restaurant have received Halal-certified because Halal organization verifies how they manage their food and operations. The number of Muslim-friendly restaurants increased greatly compared to the past, and one may enjoy Japanese cuisine as well. I would like to see more Muslims coming to Japan.
Year by year, the number of Muslim tourists in Japan is increasing and "The Tokyo Olympic and Paralympic Games" will be held in Japan in 2020. Yes,  It's already less than two years to come, and need to be well-prepared for travelers to feel more comfortable.
Japan is still behind other countries on their knowledge and recognition on Halal food. However, improvement is taking place, as more Muslim-friendly restaurants are offering delicious Japanese dishes. Furthermore, the result of the survey shows that a lot of Japanese people are in fact eager to learn more about Halal food and Muslim culture. This implies that the attitude is gradually shifting to acceptance, not only for the restaurants and companies but for the public as well. 
As a gourmet media, SAVOR JAPAN will continue to provide useful information that will eliminate the anxiety of travelers.
We recently posted a content of  "
Enjoy Japanese Halal food at Muslim-friendly restaurants in Tokyo!
" for the first time regarding Halal, and we are planning to release articles for vegetarians and vegans soon. Don't miss our up-to-date activities!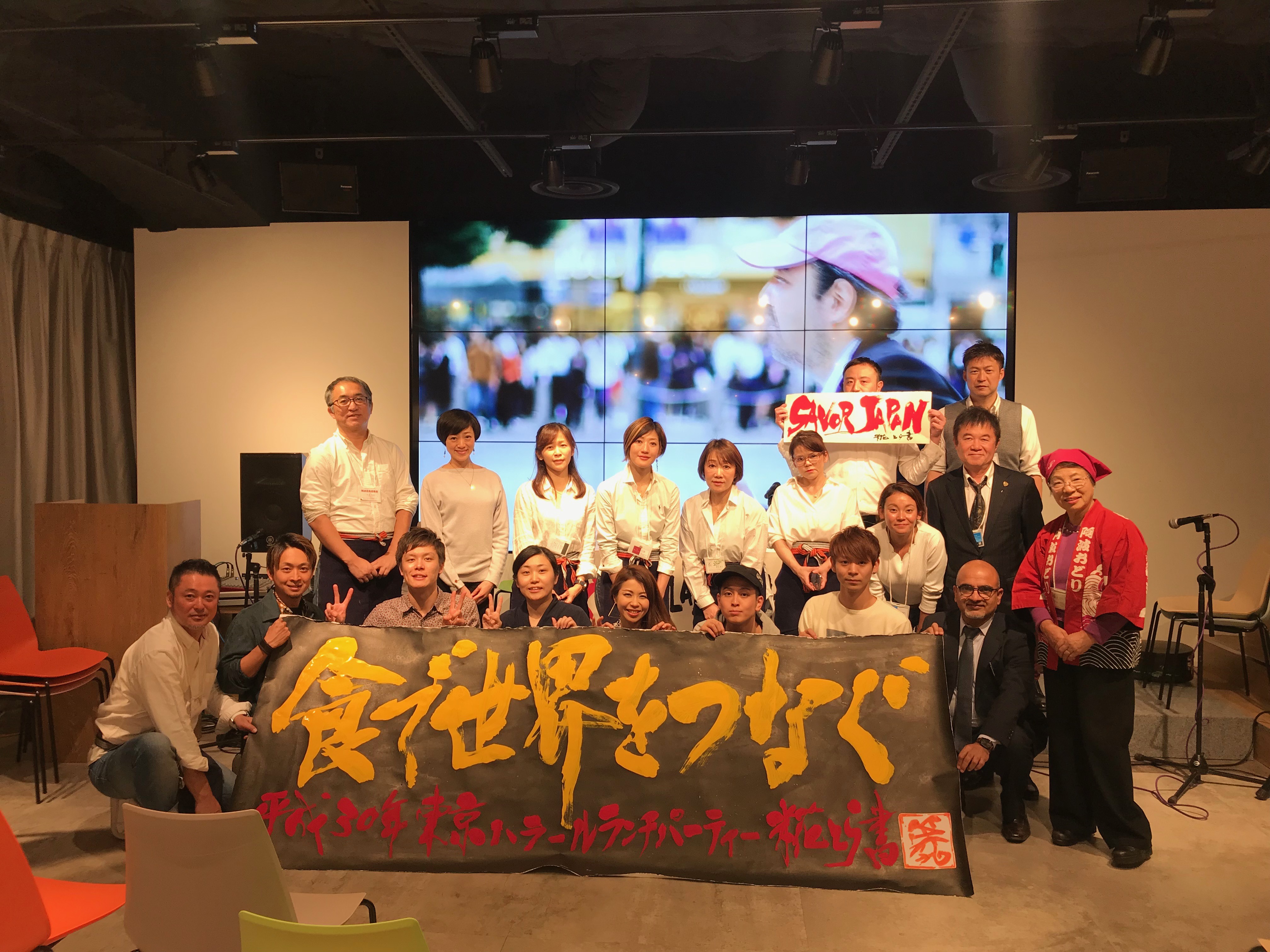 Disclaimer: All information is accurate at time of publication.