Publish-date: Nov 01 2018 Update-date: Dec 05 2018
Like and Share us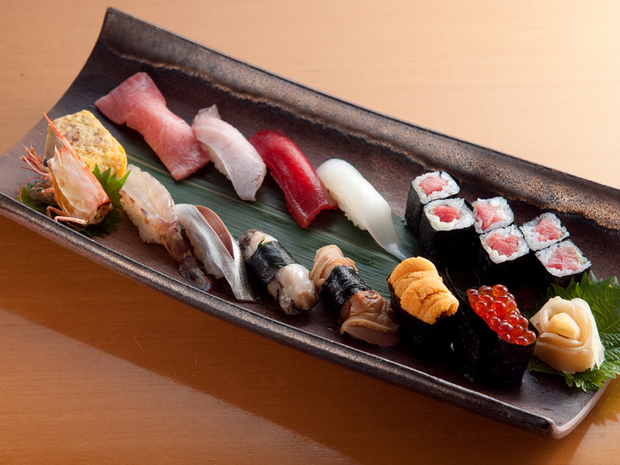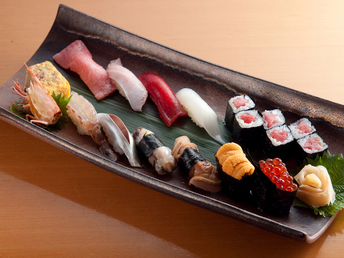 It is still taking time to cope with Halal food in Japan society, yet many voices are arising that want to welcome Muslims. This content introduces restaurants presented in Halal Gourmet Japan, the gourmet information website, especially for the Muslim. All restaurants have the understanding and are wishing for Muslim travelers to feel safe and comfortable to enjoy the dinner.
10 selections of Halal Muslim friendly restaurants
1. Asakusa Sushi Ken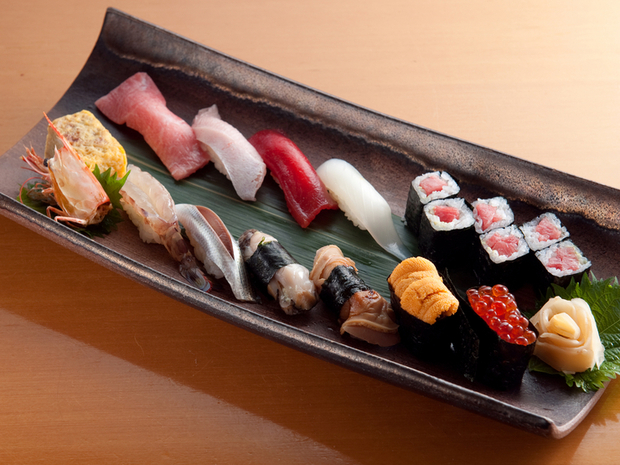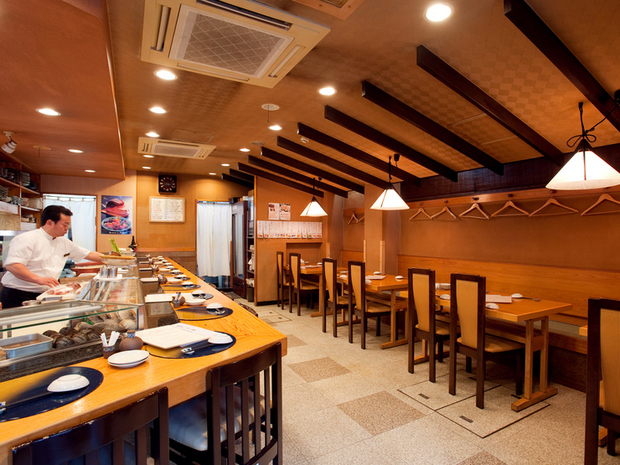 Asakusa Sushi Ken is one of the first restaurants in Tokyo to serve Halal sushi. Guests may enjoy sushi in a casual manner along with friendly atmosphere created by frequently visiting locals. All ingredients used (soy-sauce, vinegar, rice, "Gari" (or slices of vinegared ginger), meat, etc.) are Halal, thus Muslim customers are guaranteed to enjoy their dishes with no problem. 
Asakusa Sushi Ken

​Open: [Weekdays, Saturday] Lunch: 12:00 pm - 2:00 pm (L.O. 2:00 pm ) Dinner: 5:00 pm - 1:00 aa (L.O. 00:00 am) [Sundays, National Holidays] Lunch: 11:30 pm - 3:00 pm (L.O. 2:00 pm ) Dinner: 5:00 pm - 10:00 pm (L.O. 9:30 pm)
Closed: None
Average price: [Dinner] 5,000 JPY / [Lunch] 1,300 JPY
Access: 5 minutes walk from Tawaramachi Station on the Tokyo Metro subay
Address: Pine Royal Building 1F, Asakusa 2-11-4, Taito, Tokyo (Map)
More Details
 Reservation 
2. Origami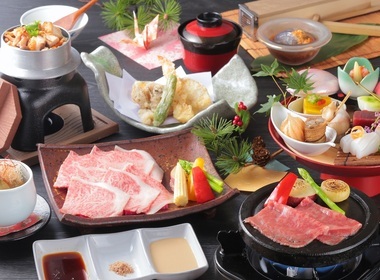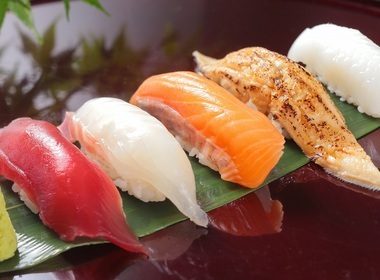 Japanese Restaurant ORIGAMI Asakusa is a Muslim-friendly restaurant that offers authentic Japanese cuisine everyone may enjoy. Chefs attend workshops to learn about Halal ingredients and use only Halal-certified beef. Moreover, several Muslim staffs are present and prayer room with Wudu is installed.
Origami
Open: Lunch 11:30 am - 3:00 pm / Dinner 5:30 pm - 9:00 pm
Closed: None
Address: 1-2-8 Hanakawado, Taito-ku, Tokyo
 More Details 
3. SEKAI CAFE -Asakusa-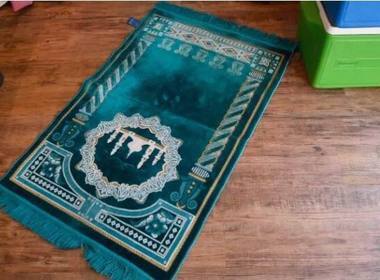 SEKAI CAFÉ –Asakusa–is a café-restaurant located 30 seconds away from Kaminarimon, Asakusa. Fully equipped with free Wi-Fi and power outlets, SEKAI CAFÉ—Asakusa– is gaining popularity among tourists. All menus obtain certification from Japan Halal Foundation and prayer space is arranged. Halal steak rice bowls and customizable hamburgers are highly recommended.
SEKAI CAFE -Asakusa-

Open: [Sunday - Thursday] 10:30 am - 7:30 pm / [Friday, Saturday, Day before National Holidays] 10:30 am - 9:30 pm
Closed: Second Wednesday
Address: 1-18-8 Asakusa, Taito-ku, Tokyo

 More Details 
4. TENDON ITSUKI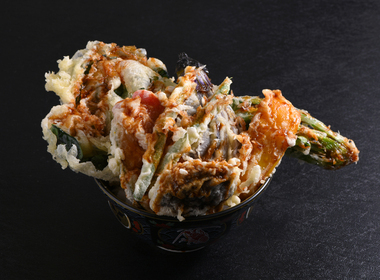 TENDON ITSUKI prepares Japanese tendon (tempura rice bowl) with alcohol-free sauces. Along with standard tempura ingredients such as shrimp and squash, the usage of Halal-certified chicken makes its tendon one and only. Pleasant fact is that every tendon comes with "chawanmushi (steamed egg custard)" and "miso soup". The restaurant is 3-minute walk from JR Yurakucho Station, which is accessible from Tokyo Station and Ginza Station, so why not visit on a shopping day?
TENDON ITSUKI
Open: 11:00 am - 3:30 pm (L.O. 3:00) / 5:30 pm - 11:15 pm (10:00)
Closed: None
Address: 2F Ginza inz, 3-1 Ginza-Nishi Chuo-ku, Tokyo
 More Details 
5. CURRY HOUSE CoCoICHIBANYA Halal Shinjuku Kabukicho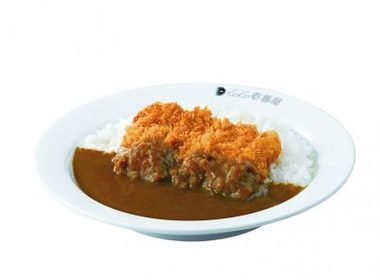 CoCoICHIBANYA is a super popular chain restaurant that specializes in Japanese national dish "Kare Rice (Curry Rice)". The restaurant is located at the dead center of Kabukicho, Shinjuku, where neon lights fall upon the street at night. Looking for Halal serving "CoCoICHI (abbreviation by the Japanese fans)"? Then watch out for the green signboard. Customize ingredients, the amount of rice, and the spiciness as you would prefer. The mosque is only 3-minute walk from the restaurant. 
CURRY HOUSE CoCoICHIBANYA Halal Shinjuku Kabukicho
Open: 11:00 am - 10:30 pm (L.O. 10:00)
Closed: No data
Address: B1F 1-19-3 Kabukicho, Shinjuku-ku, Tokyo
 More Details 
6. Sudo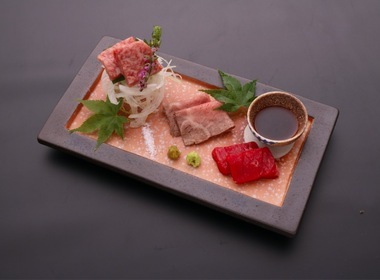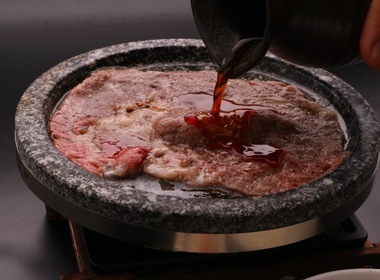 Tokyo Niku Kappo Sudo opened in 2018, at Nishi-Azabu, Tokyo-the city of gourmet. All Japanese kappo at Sudo received certification from Emirates Halal Center, an organization authorized by UAE. The concept of the restaurant is to provide the finest Kuroge wagyu that pleases all five senses. Especially popular are the counter seats, where one may take a close look at chefs' refined craftsmanship, and of course, the private rooms. 
Sudo
Open: 6:00 pm - 12:00 am
Closed: Sunday
Address: 3F Nishi-azabu FT Bldg., 2-25-24 Nishi-azabu, Minato-ku, Tokyo
 More Details 
7. Gyumon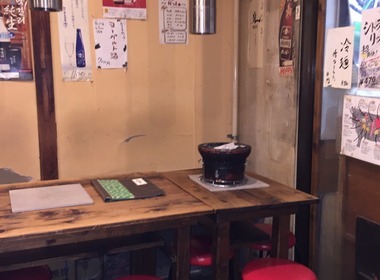 Gyumon, a yakiniku restaurant situated in Shibuya, is attracting attention among Muslim tourists due to online reviews. The restaurant is always vibrant with locals and Muslims. Halal food are offered in course menus, thus making it easier for the beginners to order. Moreover, kitchens and ingredients are all used separately from Haram(non-Halal) menus. For tourists who wish to experience "common yakiniku restaurant" that is loved and enjoyed by Japanese locals, this place is just for you. 
Gyumon

Open: 12:00 pm - 5:00 am
Closed: None
Address: 3-14-5 Shibuya, Shibuya-ku, Tokyo
 More Details 
8. Halal Mentei Naritaya Asakusa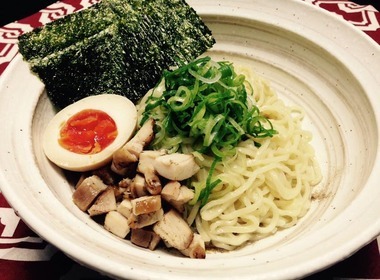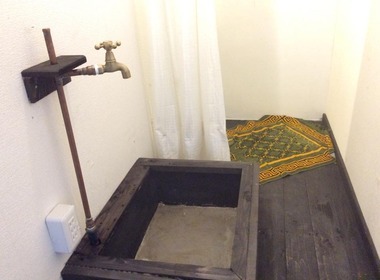 Halal Mentei Naritaya Asakusa is a ramen store in Asakusa that only serves Halal ramen. Certified by Japan Islamic Trust, all menus are prepared in Halal style, without any use of additives. The gentle taste of chicken stock and the fluffy texture of curly noodles indeed make an authentic ramen favored by Japanese people.
Halal Mentei Naritaya Asakusa

Open: Weekday 10:00-22:00[Saturday, Sunday, National Public Holidays] 11:00 am - 11:00 pm
Closed: None
Address: 2-7-13 Asakusa, Taito-ku, Tokyo
 More Details 
9. YOSIYA Shinjukuten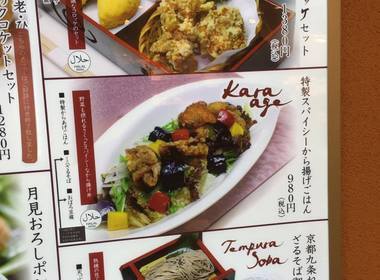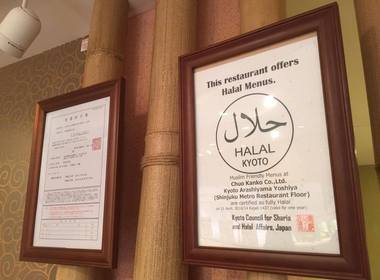 Main restaurant locating in Arashiyama, Kyoto, YOSIYA is a Japanese restaurant certified by Kyoto Council for Sharia and Halal Affairs. Inheriting the spirit of omotenashi from Kyoto, the Shinjuku branch also prepare Halal menus. In YOSIYA, Halal ingredients are stored separately, and pork is never used. Guests need not to worry about rainy days, as the restaurant is directly connected to Shinjuku station. 
YOSIYA Shinjuku

Open: 11:00 am - 10:30 pm
Closed: Irregular
Address: B1F Shinjuku Metro Shokudogai, 1-1-2 Nishi-Shinjuku, Shinjuku-ku, Tokyo
 More Details 
10. Japanese Restaurant Sakura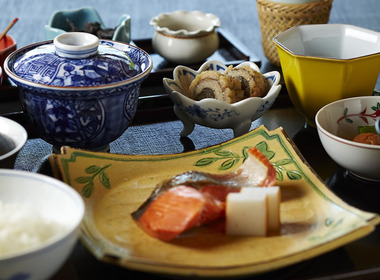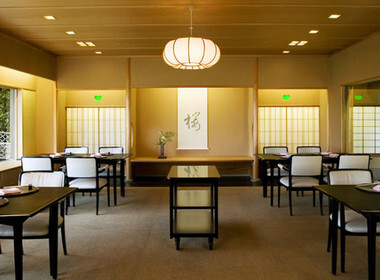 Japanese Restaurant Sakura is a place where one may enjoy a traditional Japanese multiple course meal with a view of beautiful Japanese garden. The restaurant is certified by Nippon Asia Halal Association in 2015. Sakura not only serves Halal dishes, but incorporates new techniques and ingredients for traditional Japanese dishes. For those who wish to order Halal menu, please make a reservation beforehand.
Japanese Restaurant Sakura

Open: Morning 7:00 - 10:00 / Lunch 11:30 qm-2:30pm / Dinner 5:30 pm - 9:30 pm
Closed: None
Address:Hilton Tokyo Odaiba, 1-9-1 Daiba, Minato-ku, Tokyo
 More Details 
*The contents of this webpage are created with the information provided by Halal Gourmet Japan.
11. What is Halal Gourmet Japan?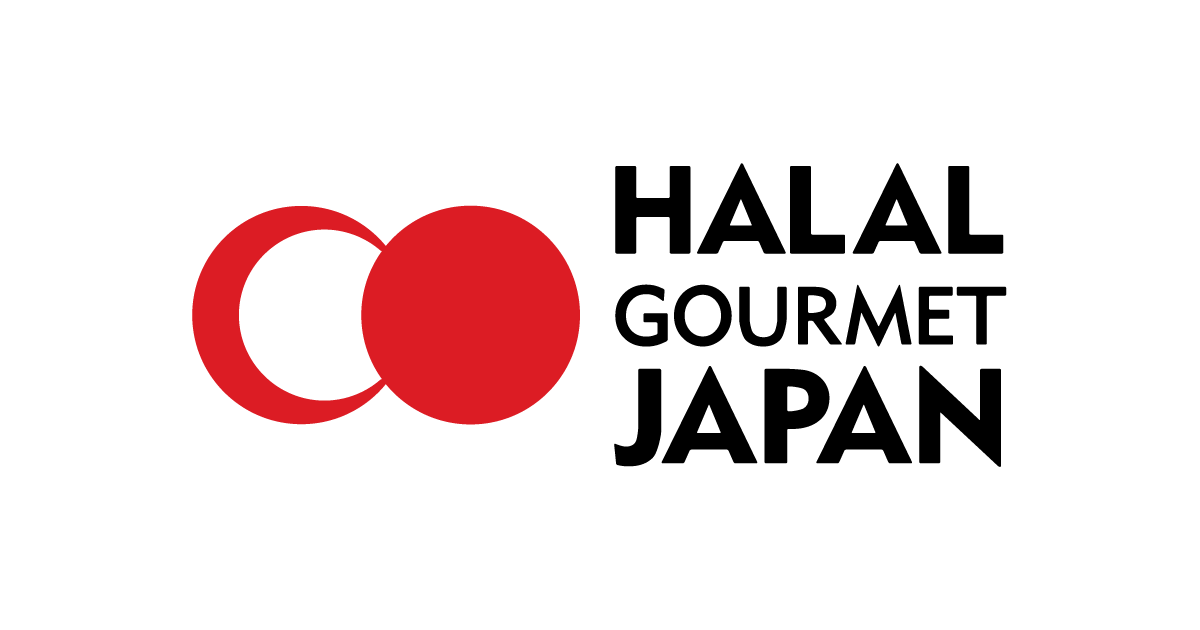 Halal Gourmet Japan (https://www.halalgourmet.jp/) is a website introducing restaurants to help Muslims visiting and living in Japan to spend life in Japan more comfortably. 
The inclination for Halal cuisine differs on each restaurant in Japan. Halal Gourmet Japan provides the restaurant features by showing on Pictogram. Please make use of this website to find the right restaurant for yourself.
12. Enrich your experience with Japanese cuisine by using Halal condiments!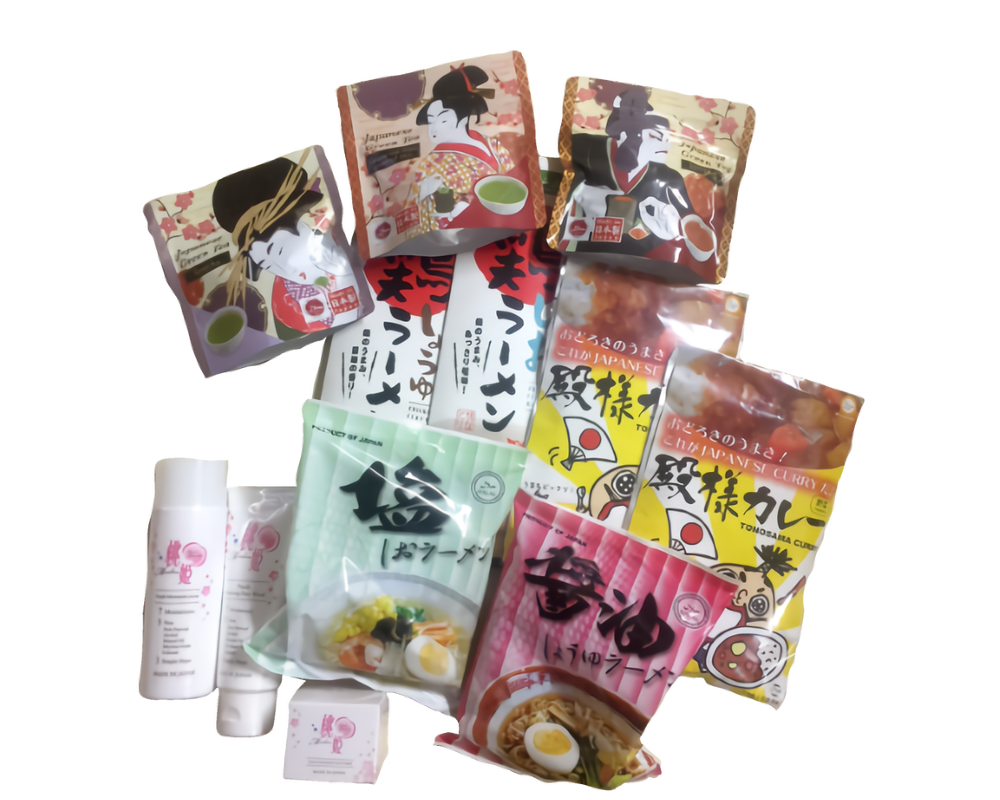 Do you feel it is impossible to recreate Japanese food at home because some essential condiments include alcohol? We have a good news. Japanese food that has received Halal certification can be purchased via the Internet! Furthermore, easily made ready-to-eat instant "ramen" and "curry"-food that many tourists crave to eat in Japan-are available in large quantity.
What is NEOX?
NEOX (https://neo-x.stores.jp/) is an E-commerce website that sells Halal-certified MADE IN JAPAN products. Certified skincare products, food and condiments can be found, and a bulk purchase from numerous categories is possible. For customers seeking Halal-certified products, why not try NEOX? NEOX is expecting further products to be on sale. (ONLY AVAILABLE IN JAPANESE)
13. FUKUMURASAKI Soy sauce
It is made from mackerel and soy beans, and alcohol is not included. It's an additive-free, natural seasoning containing much UMAMI.
Ingredients: Mackerel, Amino acid solution, Salt (part of the ingredients contain soy bean)
14. Teriyaki sause
Ingredients: Sugar ,Water, Soy sause, Salt, Dried Bonito, Yeast Extract, Kombu (Kelp), Hydroxypropyl Distarch phosphateI, MONOSODIUM GLUTAMATE, POTASSIUM SORBATE
How to use
Recommended for fish or meat cooked in frying pan.
15. Mirin - Sweet cooking rice wine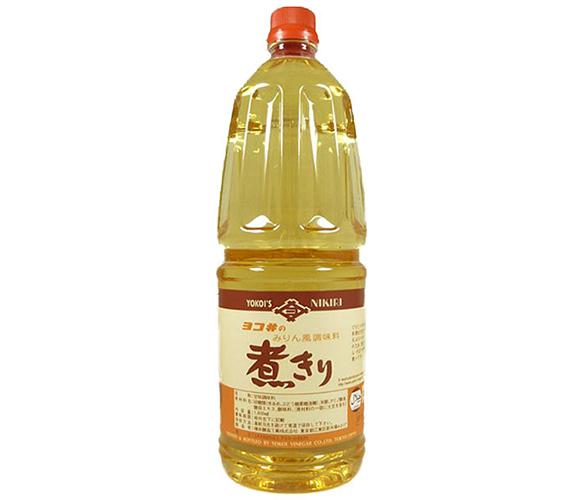 By nature, "Mirin (Sweet cooking rice wine)" invariably include alcohol. However, based on vinegar-manufacturing technology, alcohol is replaced by "rice vinegar." In this way, the product creates Mirin flavor without using alcohol. 
Ingredients: Sugars (starch syrup, high-fructose corn syrup), rice vinegar, amino acid, yeast extract, acidulant
Disclaimer: All information is accurate at time of publication.