Publish-date: Feb 03 2020 Update-date: Jun 09 2020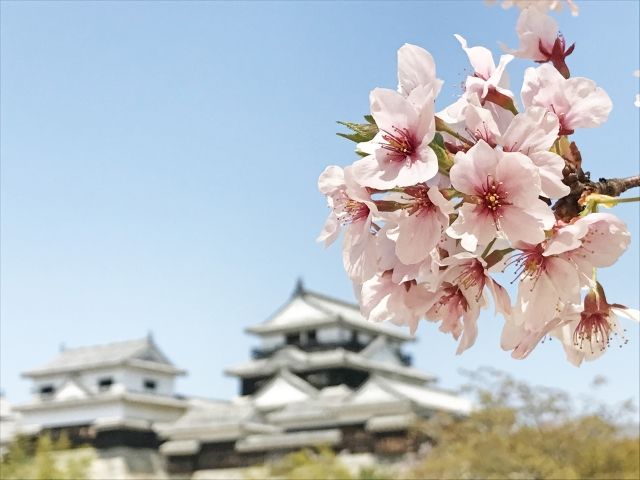 Spring is just around the corner. In Japan, sakura will bloom and fascinate people from all over the world. Check out these best sakura viewing spots, selected from numerous famous locations all over Japan, and good restaurants nearby. It is important to make a plan early to fully enjoy Hanami (sakura viewing) as the time of the full bloom depends on the variety. 
Tokyo 
Shinjuku Gyoen National Garden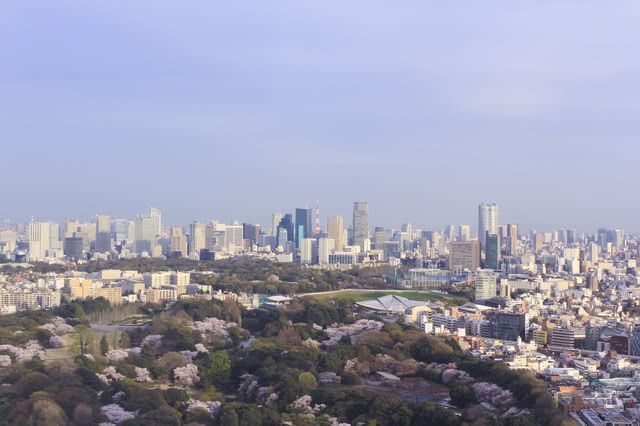 It is an oasis in the metropolian city of Shinjuku with the sight of the skyscrapers in spring haze. About 65 kinds of 1000 sakura trees are planted in the vast garden. As each variety blooms at different times, you can enjoy Hanami for more than 2 month. There are many repeaters who visit to here to do Hanami every year. It has been in the second place for the Hanami spots ranking in Japan over many years. Don't miss "Yozakura" (viewing sakura at night) too!
Shinjuku Gyoen National Garden 
Address:11, Naito-machi, Shinjuku-ku, Tokyo
Opening Hours:Mar.15 to Sep.30  9:00 am - 5:30 pm(Closing Time 6:00 pm)* Jul.1 to Aug.20 9:00 am - 6:30 pm(Closing Time 7:00 pm),Oct.1 to Mar.14  9:00 am - 4:00 pm(Closing Time 4:30 pm)
Closed:Monday  (If Monday is a national holiday, closed on the next weekday. Opens everyday during the period of  Mar.25 to Apr.24 and Nov.1 to 15 )
Access:5-minute walk from Shinjuku-gyoemmae Station or Shinjuku-sanchome Station on Tokyo Metro, or Sendagaya Station on JR Chuo Line
Bus:Tokyo Metro Shinjuku-gyoemmae Sta.(SHINJUKU WE BUS)
Entrance Fee:500yen・Children(Junior high school students / 15 and under) Free * there are other discount services. *The fee is revised on 19 March 2019.

1. Wagyu Itto Yakiniku - Gyubei Souan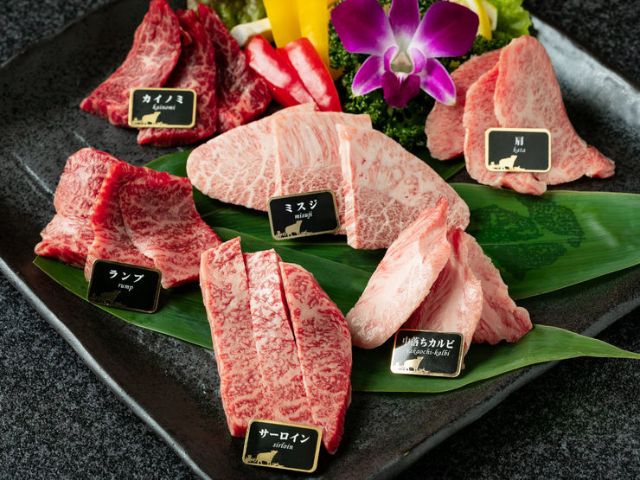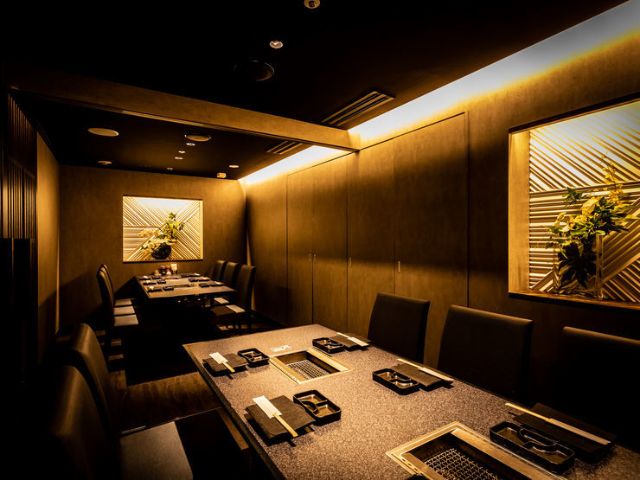 This is an authentic yakiniku (Japanese BBQ) restaurant serving A5 grade wagyu beef. They purchase whole cows selecting not based on where it is produced but instead based on its quality. There is a luxurious dish in which you can sample 6 different highly-recommended cuts of beef selected on the day. A wide selection of red wines to complement wagyu is also available. Here is one of the best restaurants to visit after Hanami. 
Wagyu Itto Yakiniku - Gyubei Souan 
Open:11:00 am - 10:00 pm (L.O. 9:15 pm)
Closed:Irregular
Average price:Dinner 6,500 JPY / Lunch 2,500 JPY
Address:12F, Main bldg. Odakyu department store, 1-1-3 Nishishinjuku, Shinjuku-ku, Tokyo
Access:0 minute walk from West gate of JR Shinjuku station, it is located on the 12th floor of Manhattan Hills, the restaurant district of Odakyu department store
More Details
Reservation
2. Robata and Oden Kyosuke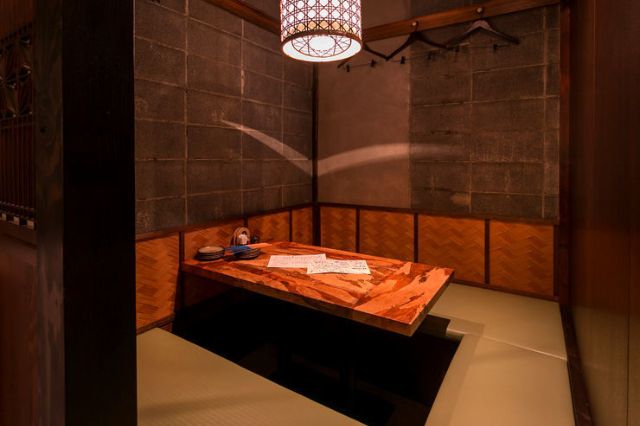 Atucked-away-style Japanese cooking restaurant where you can enjoy slow-cooked [Oden (fish cake stew)] and aromatic [Robatayaki (fireside cooking)]. They offer [Robatayaki] prepared with fresh seafood and vegetables from across Japan, and [Oden] stew cooked in special stock. There are also their original creative dishes such as [foie gras daikon], daikon raddish topped with foie gras. When you walk down the stairs to the basement you will find yourself in a restaurant with modern Japanese decor. You can also enjoy all-you-can-drink courses after Hanami. This is a space with a sophisticated atmosphere, the perfect place for relaxed dining. 
Robata and Oden Kyosuke 
Rikugien Gardens 
 Rikugien is designated as a Special Place of Scenic Beauty. It was created based on the theme of Kokin Wakashu (A Collection of Ancient and Modern Japanese Poetry) and Chinese classics. There are about 40 sakura trees. Shidare Zakura (Weeping Cherry) around the main gate is magnificent as it looks like a waterfall when it reach full bloom in late March. You can also enjoy Yozakura during Shidare Zakura season.
Rikugien Gardens  
Address:6-16-3, Hon-komagome, Bunkyo-ku, Tokyo
Opening Hours:9:00 am - 5:00 pm(last admission 4:30 pm)
During the illumination event period, 9:00 am to 9:00 pm(last admission 8:30 pm)
Closed:Year-end holidays (December 29 to January 1)
Access:7-minute walk from Komagome Station on JR Yamanote Line.(During the illumination event period, the Somei-mon gate, a 2-minute walk from Komagome station, will also be open)
Entrance Fee:300 Yen, Seniors (65 and older) 150 Yen. Free entry for primary school children or younger and junior high school students living or attending school in Tokyo
3. Sushi Asanoya(Ikebukuro Station)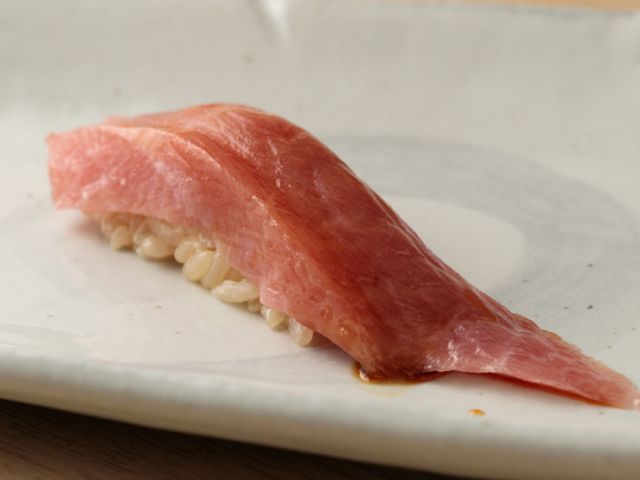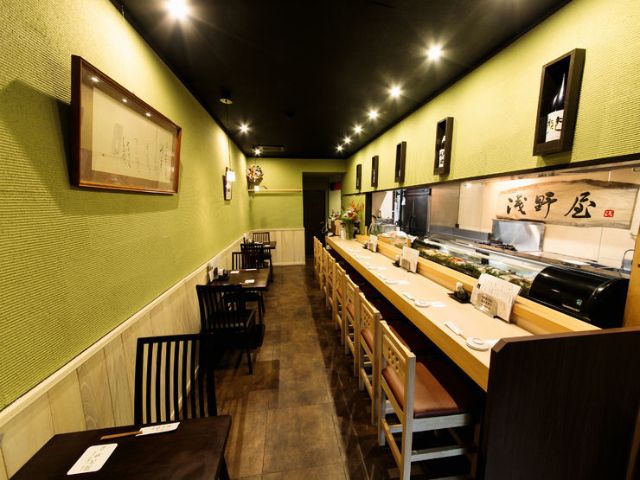 You can enjoy authentic Edo style sushi using fresh seafood direct from the Toyosu market, in this relaxing restaurant. They offer a range of tasty specialties bringing out the flavors of ingredients, such as Edo-style [Tamago-yaki (Japanese rolled omelette)] made with minced shrimp and lightly-beaten eggs, and fresh [Otsukuri (sashimi)]. A wide range of alcohol including sake is also available to compliment the flavor of the dishes. The Japanese style decor with calm moss-green walls creates a relaxing atmosphere.
Sushi Asanoya 
4. Fresh Soba Asanoya  Rise Arena Higashi-Ikebukuro Ekimae branch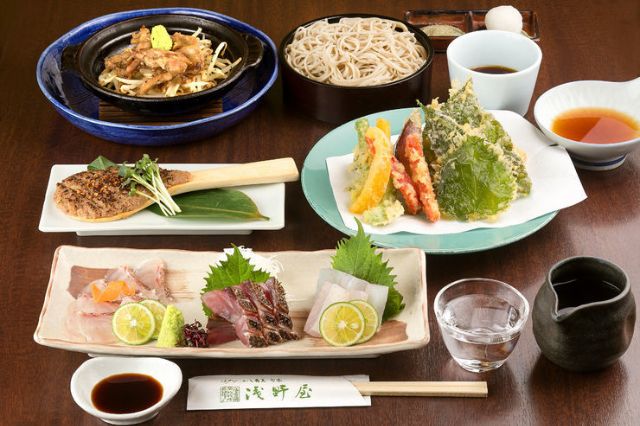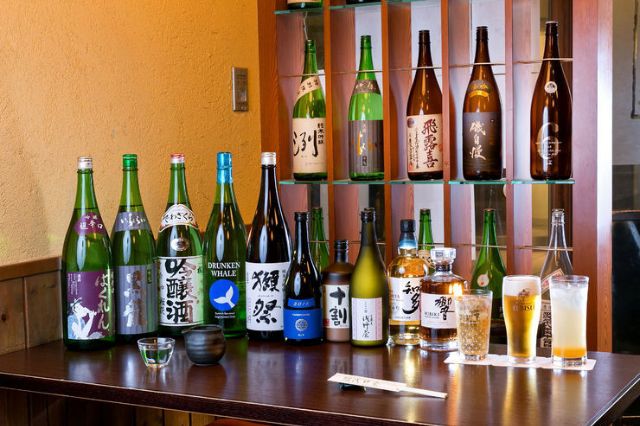 This soba restaurant is originated from [Asanoya] of Ginza, that was founded in the early Meiji period. You can enjoy organic soba noodles grown by contracted farmers, as well as cuisine prepared with seasonal seafood and vegetables. They offer not only traditional flavors but also newly created dishes. Their soba, having a beautiful aroma and smoothness to the throat, makes perfect match with the carefully prepared dashi (Japanese broth). The restaurant's warm Japanese-style wood decor makes it a very comfortable space. Spend a relaxing moment with the aroma of soba.
Fresh Soba Asanoya  Rise Arena Higashi-Ikebukuro Ekimae branch 
Tohoku Area 
Senshu Park (Akita)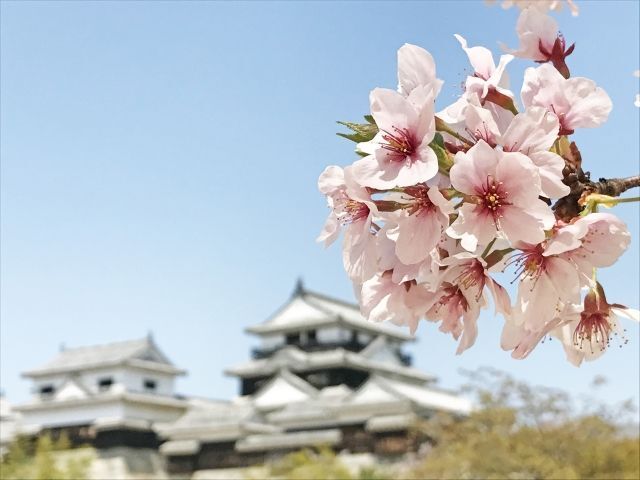 It was the ruin of Kubota castle which was established by Load Satake. Japanese style garden was built on the site in the Meiji era (1868 - 1912), and named as Senshu Park. In spring, 730 sakura trees are in full bloom and attract many people. The area of Ninomaru is a place where citizens can relax with fresh greenery and beautiful sakura. The best time to see sakura is from mid to late April. The illuminated sakura at night is also available.
Senshu Park  
Address:1-1, Senshu koen, Akita-shi, Akita
Acces:15-minute walk to Ninomaru from Akita Statio on JR Lines. 

5. Lanterna Rossa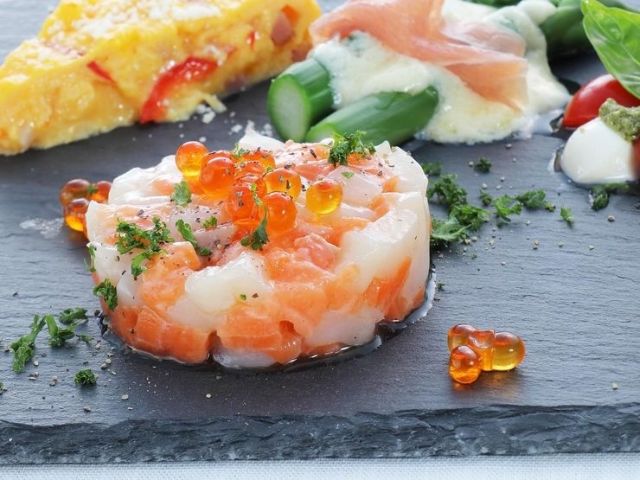 You can enjoy authentic Italian food and wine, offered by an Italian-trained chef in a casual atmosphere. The chef prepares and presents excellent Italian food made with fresh ingredients, sourced from local and overseas markets. The dishes go well with wines, selected by the owner. Full course menus can be custom ordered to suit the occasion (birthday, date, anniversary, reunion, etc.) and budget.
Lanterna Rossa 
Shikoku Area 
Matsuyama Castle (Shiroyama Park) (Ehime)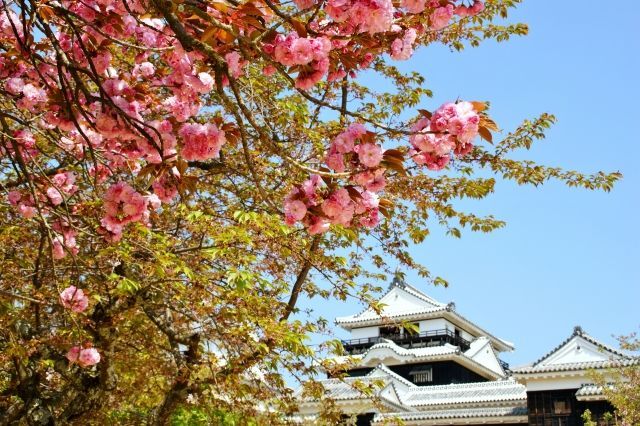 Matsuyama Castle is a place where many citizens and tourists visit. As here is famous for its sakura, especially crowded with people to see it in spring. The sakura in full bloom color the castle tower which was built before the Edo era (1603-1868). You can see Seto Inland Sea from the top of tower. The sakura trees are lit up at night from late March to early April every year.
Matsuyama Castle (Shiroyama Park) 
Address:1, Marunouchi, Matsuyama-shi, Ehime
Access: From JR Matsuyama station, take a tram to Okaido station. Then walk for 5 minutes to take a ropeway. It takes about 3 minutes to get to the top of the castle park.
Opening Hours for Honmaru Hiroba Public Park:5:00 am - 9:00 pm  Nov. – Mar. 5:30 am - 9:00 pm
Entrance Fee:There is a fee to enter the castle tower.

6. Sushi Jinkaku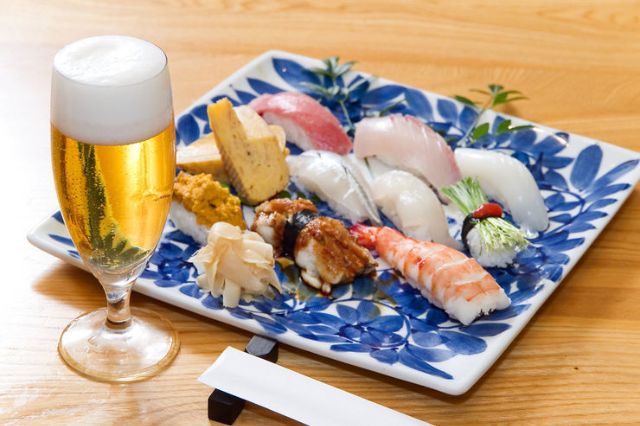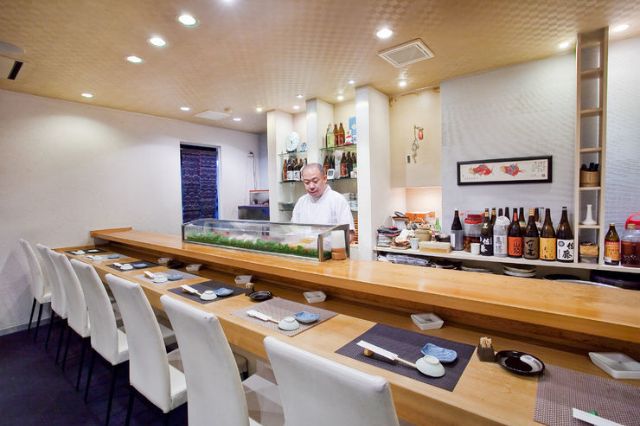 Jazz music is played in this restaurant and the ambience is relaxing. The fresh ingredients are delivered from Tsukiji market. They also directly purchase seasonal items from an exclusive fisherman who is a friend of the chef. You can enjoy seafood from Setouchi such as horse mackerels and mackerels. Recommended dishes include [Chef's Choice course], [Blowfish hot pot], and [Kue (grouper) hot pot]. Spend a blissful time with the excellent sushi here.
Sushi Jinkaku 
Open:[Weekdays/Saturday/Day Before Holidays] Normal hours 6 PM-midnight
Closed:None
Average price:5,000 JPY
Address
:LX Bldg. 1F , 1-8-4 Niban-cho, Matsuyama-shi, Ehime
Access:Go east at Kisuke Parking on Yasaka Doori. It is on the first floor of a building on your left. Or go south from the Family Mart on Niban-cho Doori, turn left at the first corner, and you should see it.
Disclaimer: All information is accurate at time of publication.