Publish-date: Jun 26 2019 Update-date: Jan 30 2020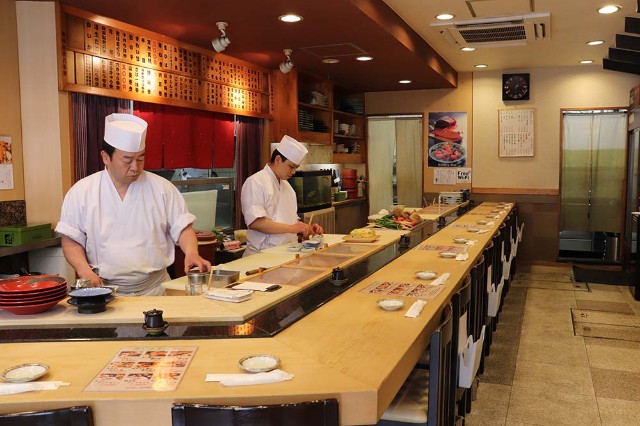 On your long-awaited trip to Japan, it is quite natural for you to add "experience Japanese cuisine" in your must-do list. Unfortunately, in Japan, Halal information for Muslim tourist is still quite scarce. However, in Japan, the number of Halal restaurants is increasing. Surprisingly, one of the Muslim-friendly restaurants is a long-established sushi restaurant, [Sushi Ken] that exists in Asakusa, the popular sightseeing area. This time, we asked the chef from [Sushi Ken], Mr. Maki on how he feels about serving Muslim-friendly sushi.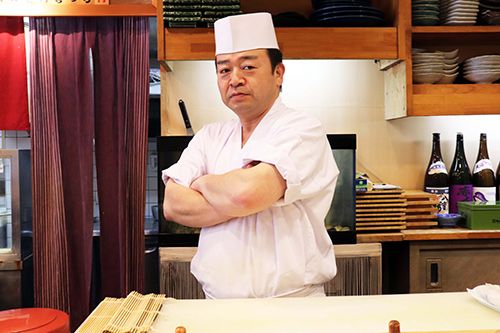 Profile: Toshihiro Maki
Starting his career as a sushi chef from the age of 18, Mr. Maki has been dealing with sushi for 32 years. 5 years have passed since taking the role as Itamae (Japanese cuisine chef) in [Sushi Ken], and it has been 4 years since starting Halal sushi. Being the first Halal sushi restaurant in Japan often visited by world's leading figures, the restaurant is always full of regular customers from in and out of Japan.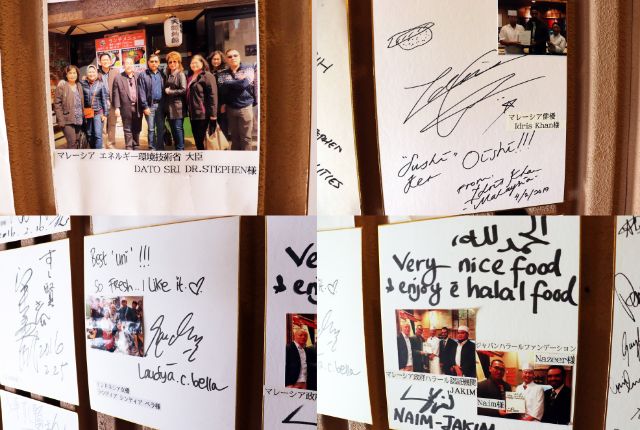 Learn How It All Started; Long-Established Sushi Restaurant in Asakusa, Tokyo Commencing Halal Service.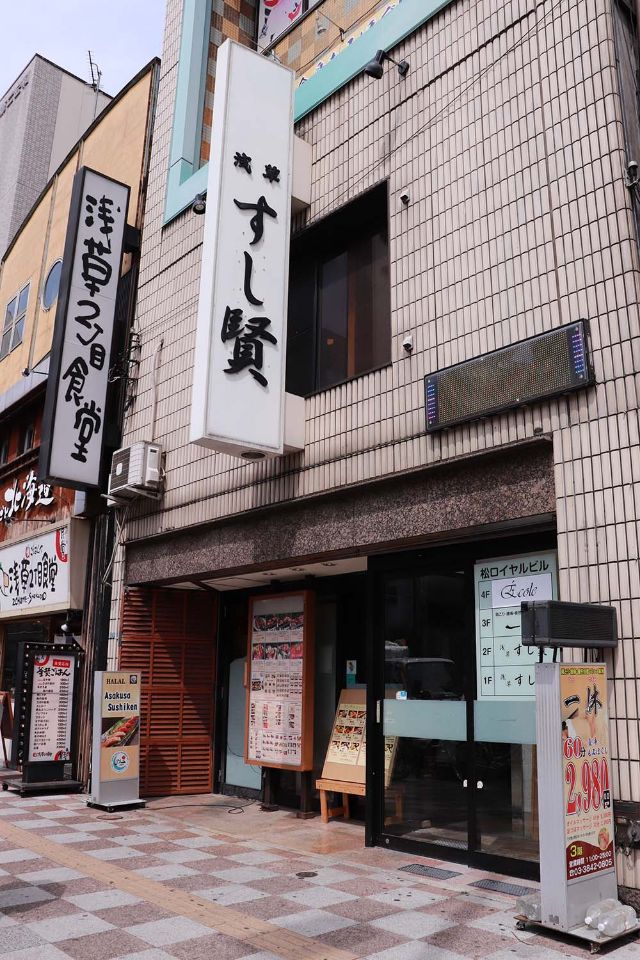 ーWhat motivated you to start Halal sushi?
It all started when Muslim tourists came to our restaurant before we were certified as a Halal restaurant. Being situated in the sightseeing spot Asakusa, we had many foreign customers. Among those were the Muslim tourists. Every time they visited, we asked them what is acceptable and what is not. Considering the troubles that they have to go through, we decided to serve Halal sushi, so that everyone may have a relaxing dining experience.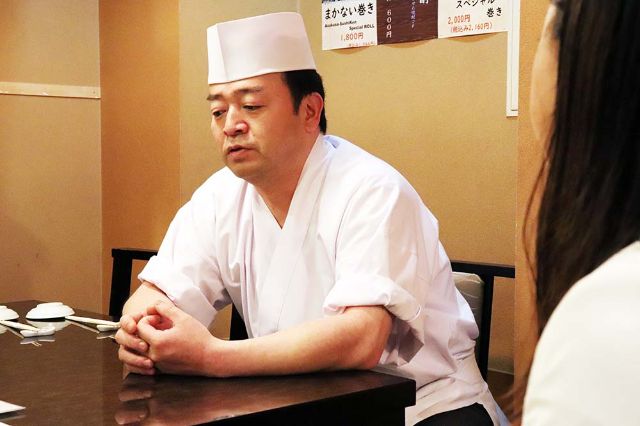 ーDid you encounter any challenge in changing to Halal dishes?
At first, it was difficult to memorize what is Halal and what is Haram. On top of the ingredients and the condiments, we prepared kitchen space, dishware, cultural understanding and prayer space for our Muslim guests. There were many difficulties in employing Halal service in Japanese cuisine, let alone sushi.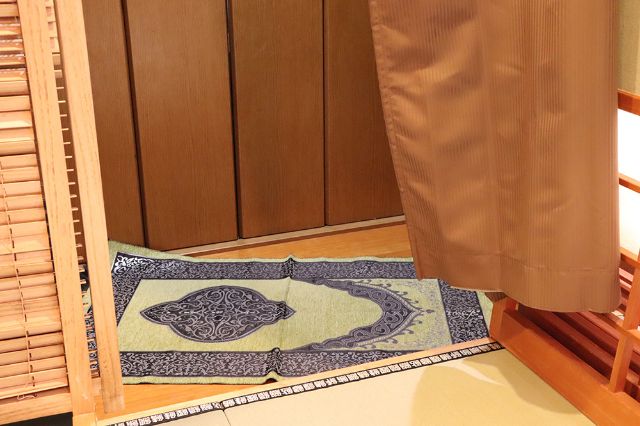 *[Sushi Ken] installed prayer space for the Muslim customers. 
ーUsually, preparing Japanese cuisine involves the use of condiments including alcohol. 
Yes. Vinegar, mirin (sweet rice wine) and soy sauce that includes alcohol as a primary ingredient are essential for preparing sushi. Currently, Halal ingredients are more common, but when we started, the ingredients were scarce and stocking them was difficult. We stringently inspected all of the ingredients and condiments through the table of ingredients sent by our distributors, so that none of the ingredients include Haram elements that Muslim are forbidden in Islamic law.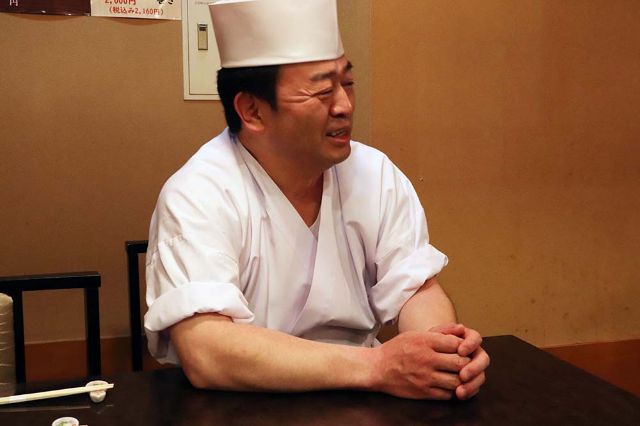 ーIn using different condiments, I'd suspect there will be change in taste? 
Actually, our customers have never caught us starting Halal service since the day we started it 4 years ago.
ーThat's very impressive. No difficulties in preserving the taste?
We strongly aspired to preserve the taste for Muslim tourists so that they can have the same sensation as the Japanese do, and Japanese regular customers to have an authentic traditional sushi. Through trial and error, we strived to maintain the same taste using Halal ingredients and condiments.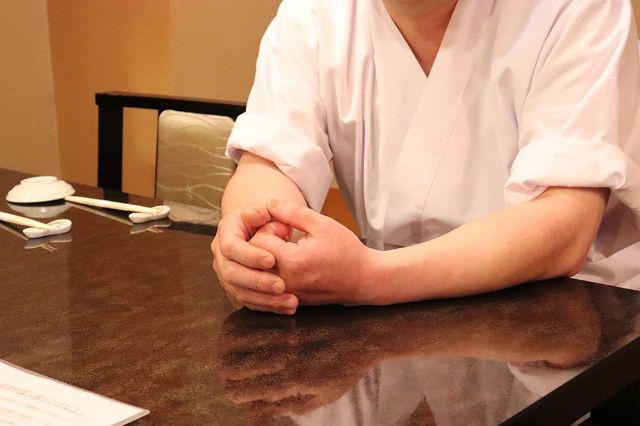 ーWhat are some of the things that you are cautious about as a Halal sushi restaurant? 
Even in the kitchen unseen by our customers, we thoroughly stick to Halal method. For instance, we do not use pork even for our staff meals.  
As for our Japanese customers, we serve alcohol. Once the glass is used for serving alcoholic drinks, we never use it for Muslims customers. To distinguish clearly with the non-Halal glass, we use yunomi cup (Japanese teacup) and separate the kitchen sink for all Halal equipment. We ask our guest to understand this inconvenience. 
ーCooperation from the customer is very much needed, isn't it?
Yes. However, we do not treat our Muslim guests differently from others, as all the guests including Japanese customers are to receive the greatest hospitality. 
Asking the Chef: How to Enjoy [Sushi Ken] 
*English menus available
ーAre there any particular dishes that you want Muslim visitors to eat?
As we are a sushi restaurant, I would want them to experience sushi. However, as for those who cannot eat raw fish, we have chicken and beef. Of course, during the change in service, the meat was changed into Halal as well. Tempura is also one of the popular menus. 
ーI understand that you would want them to eat sushi. What sushi ingredient is popular among foreigners?
Tuna fish is popular. As for those who prefer tuna I would recommend a menu called [Maguro-zukushi (Assorted nigiri-sushi cooked with various parts of tuna)]. Furthermore, there are guests who are curious about how to eat sushi. Although we do have a booklet on how to eat sushi, I want the guests to eat as they like.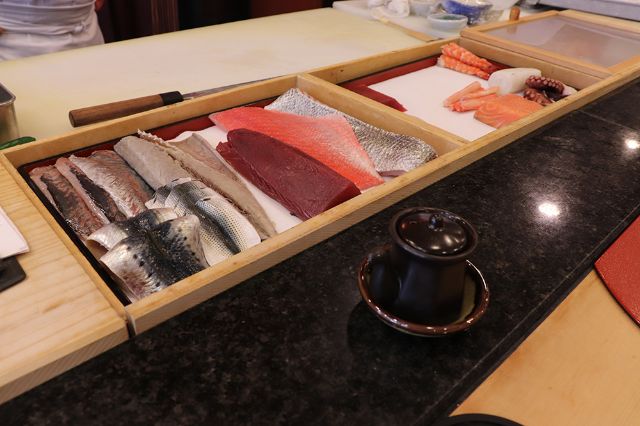 ーThank you for your precious time. Finally, how would you want the Muslim guests to enjoy [Sushi Ken]?
I want them to dine feeling safe without any source of anxiety. Visiting foreign country and experiencing foreign culture are already very stressful in itself. I want them to at least enjoy eating without any worries. That is what I exactly feel for Japanese visitors too. I would like all of the guests to have a superb dining experience.
Asakusa Sushi Ken
Open:
[Weekdays] 11:30 am - 3:00 pm, 5:00 pm - 11:30 pm (L.O. 11:00 pm)
[Sundays] 11:30 am - 3:00 pm, 5:00 pm –-10:00 pm (L.O. 9:30 pm)
Closed:
Wednesdays
Address:
1F 
Matsu Royal Building, 2-11-4, Asakusa, Taito-ku, Tokyo
 More Details 
 Reservation 
Disclaimer: All information is accurate at time of publication.