Update-date: Nov 08 2023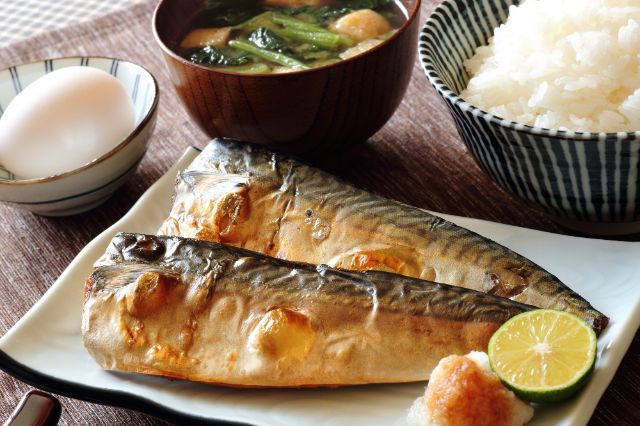 The Japanese diet is said to be one of the healthiest in the world, and the traditional Japanese breakfast of rice, fish, and vegetables is often given as an example of an ideal, nutritionally balanced morning meal. But how is breakfast really eaten in Japan in 2019? In this article, we will talk about the history, myths, and realities about breakfast in Japan. We'll also discuss some of Japan's more unique breakfast practices and introduce our favorite picks for breakfast in Tokyo.

The Myth and Reality of Japanese Breakfasts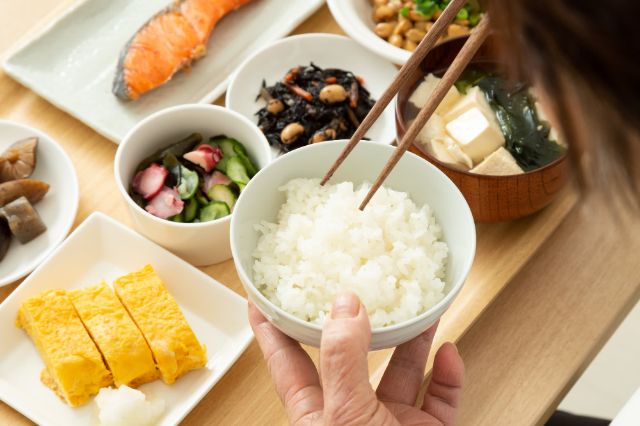 In contrast to the standard Western breakfast, which tends to be based around sugar-laden cereal or white bread, it's commonly believed in the West that the standard Japanese breakfast consists of rice, fish, miso soup, pickles, and other nutritious dishes. While this kind of traditional breakfast is still eaten, it's not necessarily true that the average Japanese person wakes up early each morning to make a multi-dish spread.
However, it's clear that breakfast is considered an important meal in Japan. According to a 2017 survey of 4,653 working Japanese people, 83.9% of respondents said that they eat breakfast. Of those, 80.4% said that they ate breakfast every day, while another 15.1% said they ate breakfast 5 to 6 times a week. In comparison, a 2011 survey of around 14,000 Americans by Kellogg's found that only 34% of respondents ate breakfast every day.
▼ Data source
https://honote.macromill.com/report/20171128/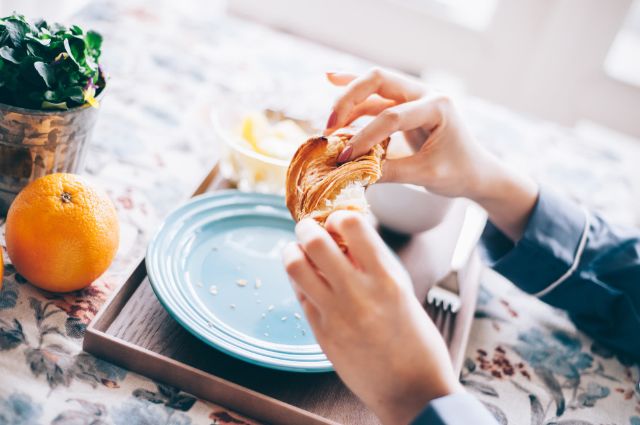 In terms of what Japanese people are eating for breakfast, a 2018 survey found that 62% of Japanese people most often ate bread rather than rice or other staples for breakfast. However, when asked about their ideal breakfast in the same survey, 70% responded they would rather eat a Japanese-style breakfast.
It seems that many people in Japan are forced to settle for taking speed rather than their ideal meal. In fact, 60.2% of those surveyed said that convenience was the most important factor in choosing breakfast. In comparison, only 28.1% considered nutritional balance an important factor, and only 26.5% said that taste was a priority. In other words, like in many countries, a humble piece of toast often beats out a sit-down meal when you need to make your morning train.
▼ Data source
https://www.sbfield.co.jp/press/20170912-11627/
The History of Breakfast in Japan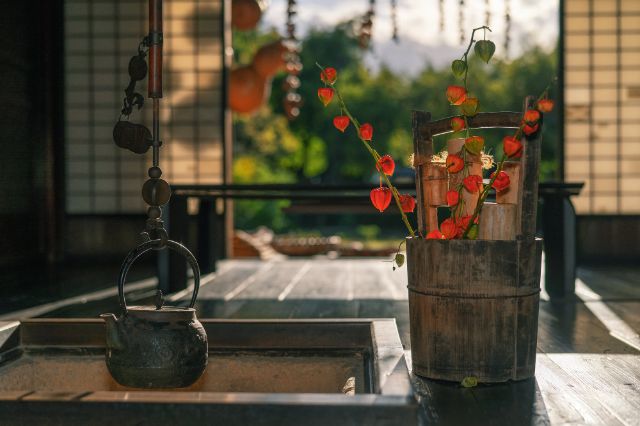 The history of breakfast as we understand it today, as an early morning meal before the day's work starts, is fairly recent. Before this period, eating two meals a day was the standard in Japan. In the medieval Imperial Court, the first meal of the day was eaten mid-morning to midday, while the evening meal was around 4:00 pm. Among the working classes, the first meal of the day would be eaten mid-morning after the morning tasks were completed, and an early dinner was fit in around work before sundown in the afternoon.

It's commonly said that today's custom of eating three meals a day originated around the time of the Genroku era (1688 - 1704). For the working class, an important change during this time was the new availability of canola oil for use in lamps. Before this, the more commonly available fish oil produced soot and gave off an unpleasant smell. While cleaner-burning canola oil had been used before this point by the aristocratic classes, the cost was out of the reach of ordinary people, who instead tended to wake and sleep with the sun. When canola oil became affordable to working people, both waking and working hours became longer, making an extra meal a necessity.

A second element behind this change is said to be due to the rapid growth of food cart and restaurant industry which developed to support the workers who rebuilt the town of Edo (now Tokyo) after the Great Fire of Meireki in 1657. It became possible that the common people spare the time for a third meal because of affordable foods prepared outside the home.

What's Considered Breakfast Food in Japan?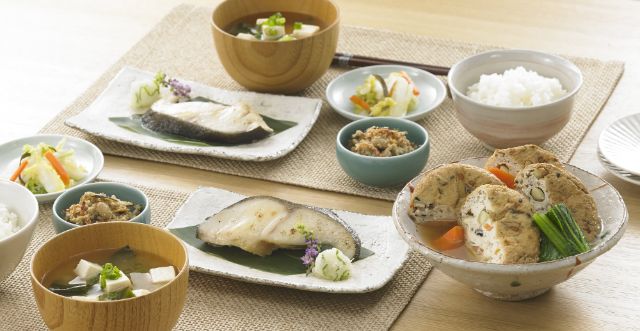 While breakfast foods are often seen as their own category in the West, the distinction is not as finely drawn in Japan. The traditional Japanese style of breakfast is structured in a similar way to the core format of a Japanese meal, which is referred to as ichiju sansai (一汁三菜), or "one soup, three dishes." A "one soup, three dish" meal normally consists of rice and pickled vegetables, which are indispensable enough to go without mentioning. For breakfast, miso soup is the most common soup. Other dishes could include grilled fish, egg dishes, nori (seaweed sheets), natto (fermented soybeans), and vegetable dishes.

Japanese Breakfast Foods: Fish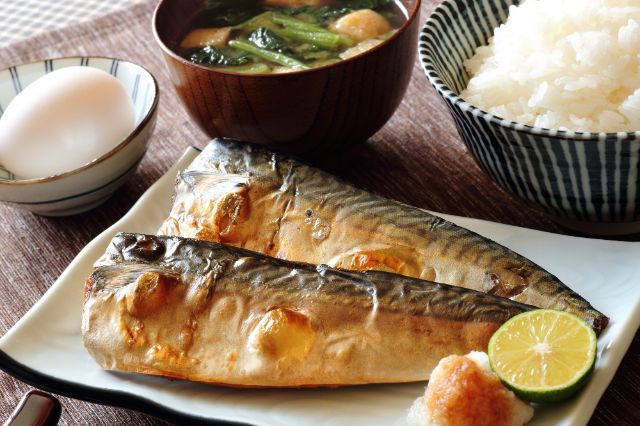 As an island country, seafood has long been the most readily available source of protein for Japanese people. While processed meats like bacon or sausage have become more common in the West today, fish is still a strong breakfast staple in Japan.

A common way to prepare fish for breakfast in Japan is to simply grill a smaller fish like mackerel or pike with simple seasonings like salt. Fish left over from the night before can also be repurposed in a quick stewed dish. Otherwise, topping a bowl of rice with tiny whitebait, called shirasu in Japanese, is an easy fish dish that provides plenty of protein and minerals like calcium.

Japanese Breakfast Foods: Salads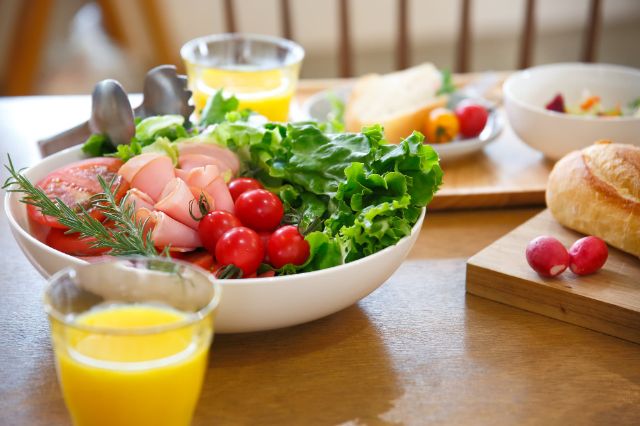 Salads are another standard addition to a Japanese breakfast menu that surprises some visitors. A traditional Western breakfast might include some cooked vegetables like fried tomato or spinach with eggs, but it's unlikely you'll encounter a garden salad before lunch in the West.

If you order a breakfast set meal or visit a breakfast buffet in Japan, you'll likely come across some salads as standard. Any type of salad can be eaten for breakfast, but common types include lettuce or cabbage-based mixed salads, hijiki (a kind of seaweed) salads, or cucumber salads.

Japanese people are known worldwide for having a long life expectancy and lower rates of lifestyle diseases, so if you struggle to get your seven servings of veggies per day, why not take a leaf out of Japan's book and add a side salad to your breakfast?

Japanese Breakfast Foods: Rice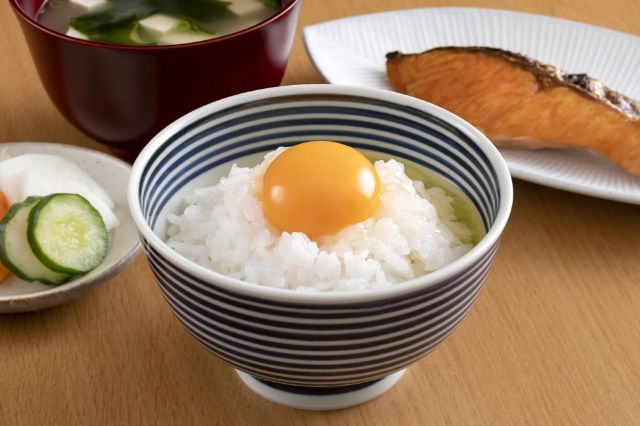 It goes without saying that rice is the heart of any traditional Japanese meal. While it may seem a little labor-intensive to prepare rice for breakfast, especially for many households in the West that normally cook rice on the stove, most Japanese households have rice cookers that make cooking up a batch a relatively simple, hands-off process. Some households simply microwave rice left over from the batch cooked night before for breakfast, too.

A bowl of plain rice can be eaten alongside dishes like fish, eggs, or vegetables for breakfast the same way it is eaten with other meals. Rice can also be eaten for breakfast as a one-bowl dish. Tamago-kake gohan, which is a hot bowl of rice topped with a raw egg, is a common breakfast dish. While this may bring up concerns of salmonella in the West, Japan is known for their stringent quality standards when it comes to their eggs, so most Japanese people do not fear eating eggs raw. Another popular one-bowl breakfast dish is rice topped with natto. It's often said in Japan that adding some natto makes for a perfectly balanced dish that covers all your nutritional needs.

On busy mornings, many Japanese people also opt for onigiri from the convenience store as a portable and affordable breakfast. This triangular rice ball can be flavored with fillings like fish, seaweed, or pickled plum.

Going Out for Breakfast in Japan
There are all kinds of cafes, restaurants, and fast food spots serving breakfast in Japan. Whether you want to sit down for a meal at a cafe or family restaurant, or grab something along with your coffee on the way to work, you don't have to look far to find a delicious morning meal. Here are some unique ways the Japanese eat breakfast that you may not have considered!

Standing Soba Restaurants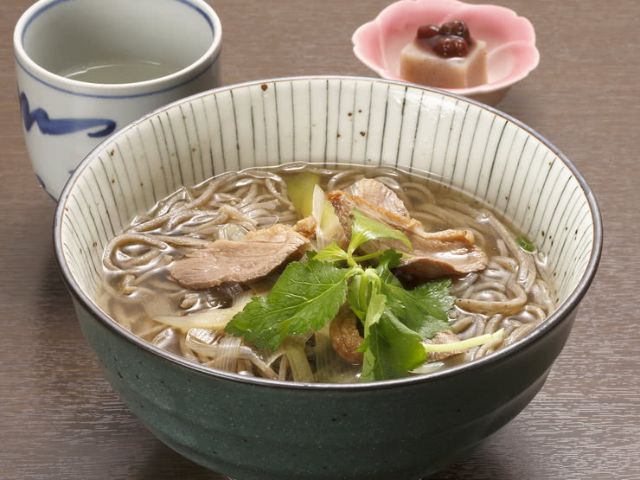 A popular breakfast choice among hungry Japanese salarymen are standing, or "tachi-gui", soba (buckwheat noodle) shops. While these shops are unlikely to impress with sophisticated ambience, you can often find breakfast set meals that include items like noodles, rice, and fried sides like tempura or croquettes for as low as 400 JPY.

Designed to be quickly eaten while standing at counter-like tables, tachi-gui soba restaurants can be a hungry commuter's best friend. You can often find tachi-gui soba shops in train station complexes, or even on train platforms themselves, which is handy for anyone who wants to squeeze in a meal between transfers.

To someone in the West, eating noodles for breakfast may seem peculiar, but it is a great way to satisfy your stomach for longer and a surprisingly fast breakfast option in Japan. Try it out the next time you're looking for a quick bite in Japan!

Hotel Buffet Breakfast Before Work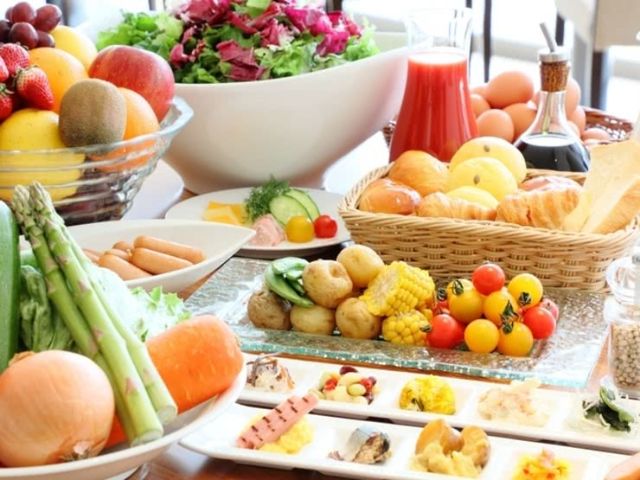 For Japanese people who work in the city with a little more breathing room in the mornings, hotel buffets can be a popular way to treat themselves. With hotel buffet breakfasts ranging around the 1,500 to 5,000 yen range, it's not the modest option out there, but it's a way for workers to treat themselves to a luxuriously varied breakfast without the cooking and cleanup. Some company workers will even bring their clients to hotel buffet breakfasts so that they can discuss business in the morning in a comfortable, elegant space.

Japanese hotel breakfasts typically have both Western-style cereals, breads, and yogurts, as well as Japanese-style rice, soups, and sides, and egg dishes. You'll often find selections to make international travelers feel at home, such as Chinese hot dishes or European-style cakes and danishes, too.

Nagoya's Famous "Morning Service"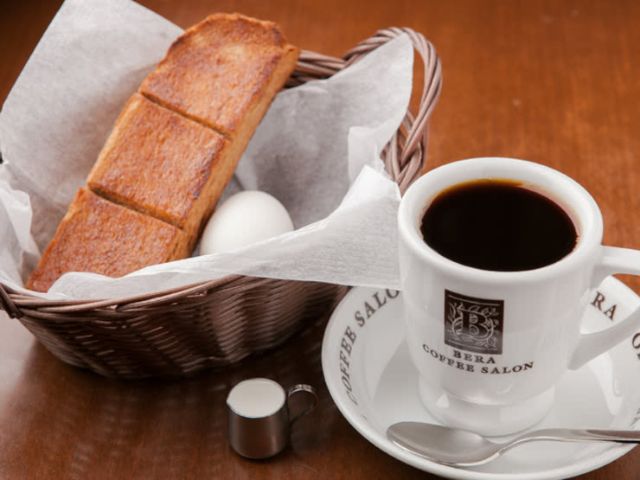 Nagoya, the capital of Aichi Prefecture, is famous in Japan for its morning breakfast sets, which are referred to by the English loanwords "morning service" or simply "morning" in Japanese. Offered free or for a small surcharge with a drink order, this is a beloved local tradition that many sightseers look forward to taking advantage of while they're in town.

The classic Nagoya style morning set is a slice of Japan's thick-cut toast with a boiled egg or anko, a sweet red bean paste. Besides toast, other breakfast dishes like sandwiches or onigiri are not uncommon. Some cafes will do their best to lure customers in with more generous sets that come with added sides like salads, yogurts, fruits, and even cakes or sweets.

This type of service is rare to see in Japan, let alone the West. If you have the opportunity to come to Japan, definitely visit a place that does Nagoya mornings!

Recommended Restaurants for Breakfast in Tokyo
There's a wealth of restaurants and cafes where you can enjoy a delicious breakfast in Tokyo. Here are our picks for some delicious, high-quality breakfasts in Tokyo that are sure to give you plenty of energy for a busy day sightseeing.

Koromo Sushi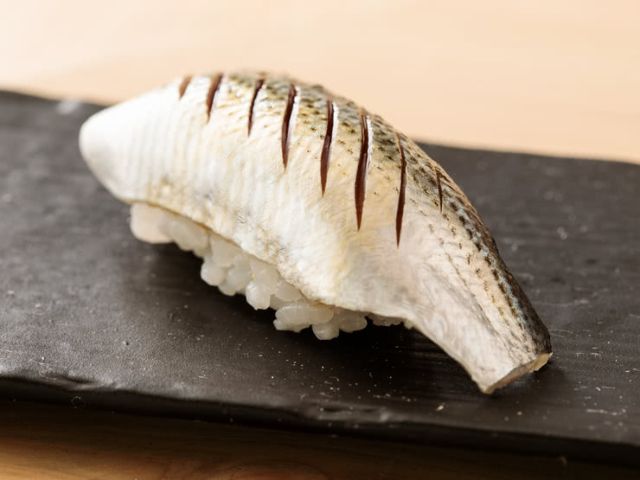 When it comes to breakfast in Tokyo, you can't look past the chance to enjoy the freshest seafood at Tsukiji Market. Koromo Sushi opens for breakfast at 8:00 am and serves choice picks from Tokyo's seafood markets prepared as Edo-style sushi.

Choice options of Edo-style sushi served at Koromo Sushi include the [Conger Eel Nigiri]. Conger eel, also known as anago, has been a long-time staple of Edo-style sushi thanks to the fact that they have traditionally flourished in Tokyo Bay. This eel is flavored by being simmered in a marinade sauce, then lightly grilled before being shaped into nigiri sushi. [Kohada] (dotted gizzard shad) is another highlight. Prepared with a traditional marinade of vinegar and salt, the soft texture and fresh flavor of this lustrous silver fish is a perfect example of Edo-style sushi's strengths.

Koromo Sushi
Open
: Breakfast - Lunch: 8:00 am - 3:00 pm, Dinner: 5:00 pm - 9:00 pm
Closed
: Irregular
Average price
: [Dinner] 5,000 JPY / [Lunch] 2,000 JPY
Address
: 4-11-3, Tsukiji, Chuo-ku, Tokyo
Map
More Details
 Reservation 
Cafe Tosca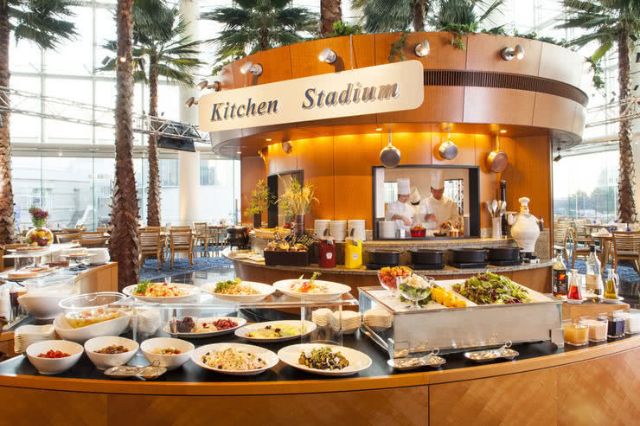 Located in the Yokohama Bay Hotel Tokyo, Cafe Tosca is a Western-style restaurant known for its luxurious buffet dining. With soaring, floor-to-ceiling windows that overlook the beautiful Minato Mirai port area and 24 real palm trees growing in the dining room, the sunny Cafe Tosca is an invigorating place to start your day.

Wake up with an energy boost from the fresh juices, then sample an omelet freshly prepared in front of you with your choice of toppings like tomato, ham, or cheese. A selection of aromatic and richly flavored Maison Kayser breads are also baked in-house each morning. You'll find a full line up of hot foods like bacon and fried potato, plus a wide variety of sides and salads to enjoy here, too.

Cafe Tosca
Open
: [Weekdays, Weekends, National Holidays] Breakfast: 7:00 am - 11:00 am (L.O. 10:00 am)
[Weekdays] Lunch: 11:30 am - 3:00 pm (L.O. 2:30 pm), Dinner: 5:30 pm - 10:00 pm (L.O 9:30 pm)
[Weekends, National Holidays] Dinner: 5:30 pm (L.O. 9:30 pm) *Dinner operates on a two hour time limit system.
Closed
: None
Average price
: [Lunch] 3,700 JPY
Address
: 2F, Yokohama Bay Hotel Tokyu, 2-3-7, Minato Mirai, Nishi-ku, Yokohama, Kanagawa
Map
More Details
 Reservation 
We hope you learned something new about breakfast in Japan! From traditional breakfasts to Japanese interpretations of breakfast foods you might be familiar with from your home country, there are so many things to try for breakfast when you're in Japan. We hope you can use this article as a guide as you look for delicious Tokyo spots to enjoy the most important meal of the day!

Bistro W Tokyo Yotsuya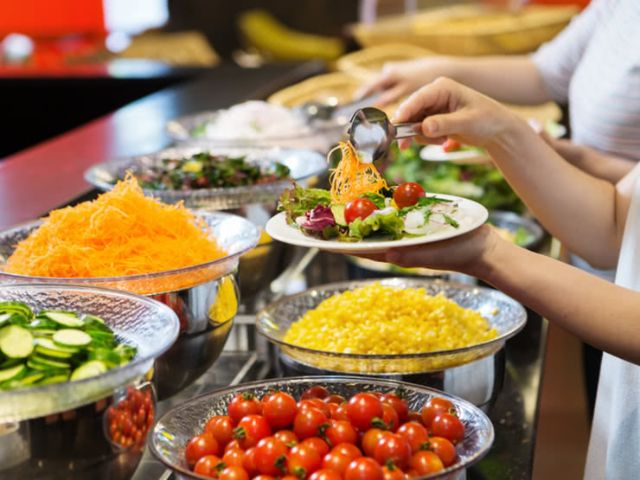 Located in the Hotel Wing International Premium Tokyo Yotsuya, Bistro W Tokyo Yotsuya's buffet strikes the balance between affordability and luxurious variety.

A highlight of this buffet is the omelet bar where the house chefs make fluffy, creamy omelets to order. Another specialty item is the hotel's authentic croissants. Made fresh each morning, these croissants have a perfectly flaky crust and fluffy, sweet pastry inside.

Over 30 different options for breakfast are served at this buffet, including a selection of fresh fruits, vegetables, and hot dishes. Whether chilled soups in summer, or warm and hearty stewed dishes in winter, you'll always find a range of seasonal dishes available, too.

Bistro W Tokyo Yotsuya
Open
:
Morning 7:00 am - 10:00 pm (LO 9:30 pm) / Lunch 11:30 am - 2:30 pm (LO 2:00 pm) / Cafe 2:30 pm - 5:00 pm / Dinner 5:00 pm - 10: 00 pm (L.O. 9:30 pm)
Closed
:
None
Average price
:
[Dinner] 4,000 JPY / [Lunch] 2,000 JPY
Access
:
1F, Hotel Wing International Premium Tokyo Yotsuya, 1 minute walk from the Tokyo Metro Marunouchi Line.
Address
:
1F, Hotel Wing International Premium Tokyo Yotsuya, 3-14-1 Yotsuya, Shinjuku-ku, Tokyo
Coconoma Season Dining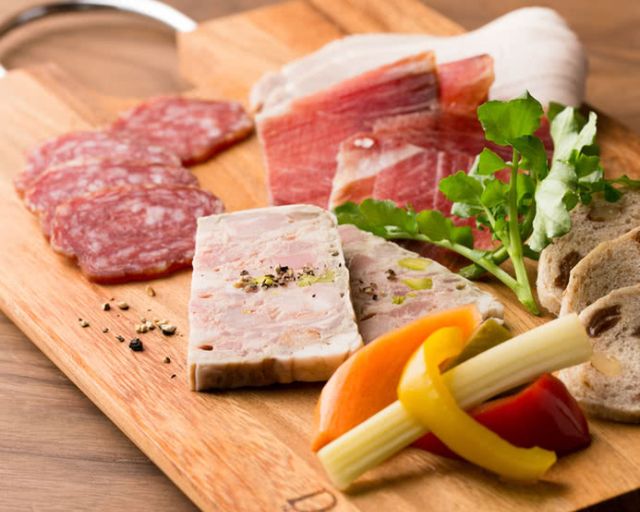 Coconoma Season Dining, housed in the Hotel and Residence Roppongi, is a fine dining restaurant that serves seasonal dishes alongside expertly curated international wines. The French and Italian dishes served here incorporate elements drawn from Japanese cuisines and traditional herbal medicines.

Coconoma's morning buffet includes yoghurt, seasonal fruits, vibrantly colored salads, cereals, a range of fresh bread, and soups. If you're looking for a place to indulge in a nourishing breakfast based around the season's highest quality produce, look no further than Coconoma Season Dining.

Coconoma Season Dining
Open
: Breakfast 7:00 am - 10:00 am
Lunch: 11:00 am - 2:00 pm (L.O. 2:00 pm)
Cafe: 2:00 pm - 6:00 pm
Dinner: 6:00 pm - 1:00 am (L.O. 11:00 pm)
Closed
: None
Average price
: [Dinner] 4,500 JPY / [Lunch] 1,500 JPY
Address
: 1F, Hotel & Residence Roppongi, 1-11-6, Nishi Azabu, Minato-ku, Tokyo
Garden Kitchen Karumera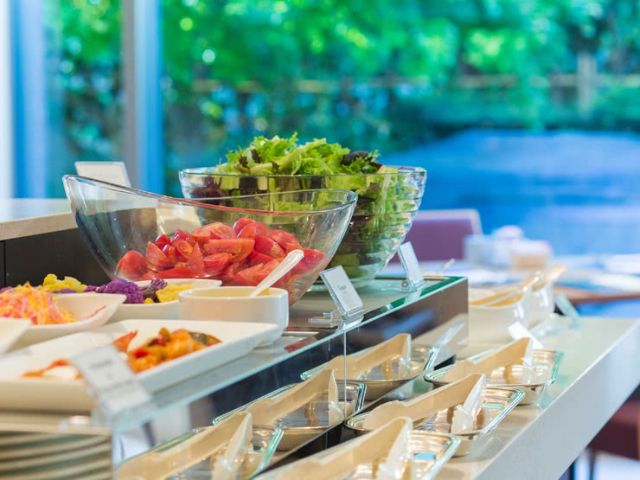 Garden Kitchen Karumera is a part of the Cerulean Tower Tokyu Hotel, a 5-minute walk from Shibuya Station. This restaurant places great emphasis on the careful selection of each ingredient. The warm, wood-toned dining room looks out through wide windows into the hotel's lush gardens, making this bright and sunny restaurant an ideal way to start your morning.

The [Morning Buffet] (3,300 JPY) includes Danish pastries, yogurt, cereal, salad, fruits, egg dishes, ham, bacon, and sausages. Drinks include coffee, tea, and a selection of juices. For a lighter option, the [Egg White Omelet] course (2,910 JPY) includes a herbed egg white omelet, green salad, toast or bread, yogurt with fruit, your choice of orange or vegetable juice, and coffee or tea.

Garden Kitchen Karumera
Open
: Lunch: 11:00 am - 5:00 pm
Dinner: 5:00 pm - 12:00 am (L.O. 11:00 pm)
Breakfast: 6:30 am - 11:00 am (Weekends, National Holidays: 10:30 am)
Closed
: Irregular
Average price
: [Lunch] 2,057 JPY
Address
: 26-1, Sakuragaoka-cho, Shibuya-ku, Tokyo
Suzu Cafe -roppongi-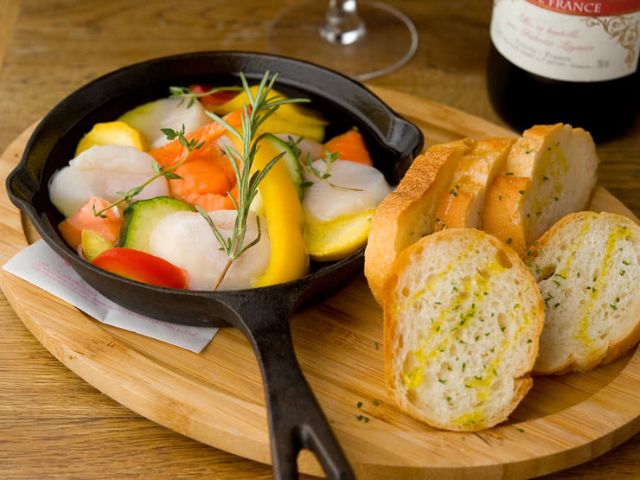 Located just a 2-minute walk from Roppongi Station, Suzu Cafe -roppongi- is a restaurant housed in the Sotetsu Fresa Inn Tokyo Roppongi. Priced at just 1,100 JPY, the breakfast buffet served in this quirky, eclectically furnished cafe is a rare bargain in this upscale area of Tokyo.

A daily-changing lineup of options like Western-style sausages and bacon and Japanese-style fish, salads, and natto are available. A salad and bread bar and a range of fruit juices are also included. Tea lovers are sure to enjoy exploring the options at Suzu Cafe's tea bar, and only UTZ-certified, sustainably farmed beans are used for the coffee served here.

Suzu Cafe -roppongi-
Open
: Breakfast: 6:30 am - 10:00 am (L.O. 9:45 am)
Lunch: 11:00 am - 3:00 pm
Tea Time: 3:00 pm - 6:00 pm
Dinner: 6:00 pm - 11:30 pm (L.O. 10:45 pm)
Closed
: Irregular
Average price
: [Dinner] 2,500 JPY / [Lunch] 1,000 JPY
Address
: 7F, Sotetsu Fresa Inn Tokyo Roppongi, 3-10-1, Roppongi, Minato-ku, Tokyo
Disclaimer: All information is accurate at time of publication.