Publish-date: Dec 01 2019 Update-date: Dec 01 2019
Like and Share us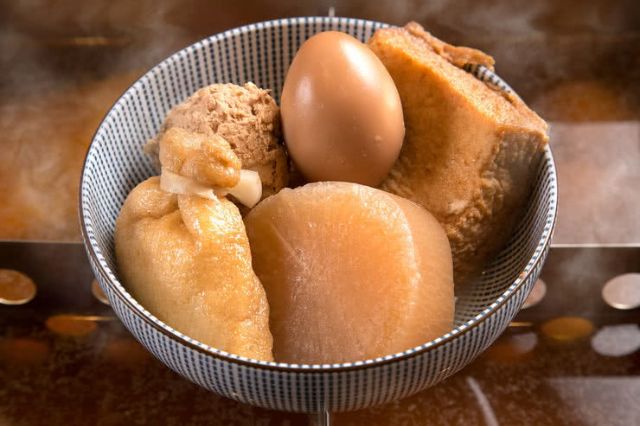 As the weather turns cold, restaurants all over Japan, especially in large cities like Tokyo, start to offer oden (Japanese hot pot stew). Some even put up flags at the storefront to attract customers. What is so special about the dish? What are the common ingredients? Read on to learn more about oden and the best places for it in Tokyo.

Oden? Kanto-ni? Difference in Name and Taste between Tokyo and Osaka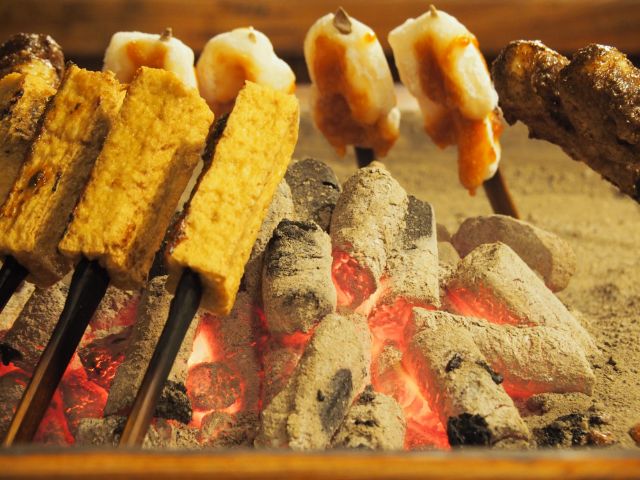 Although Kansai and Kanto are both regions of Japan, they often have different habits and different names for things, and oden is one such case. It is said that during the Edo period (1603-1868), women in the Edo region (former Tokyo) modified the dengaku cuisine (skewers grilled with miso paste) into a dish that was cooked in a soy sauce soup base instead, and named it "oden". Later, it spread to Kansai cities like Osaka and other parts of Japan. Since it is a stew from Kanto, Kansai residents called it "Kanto-ni". As for the taste, oden is saltier and has a darker color, whereas Kanto-ni uses light soy sauce, resulting in a lighter color and sweeter flavor.

Top 3 Oden Ingredients Loved by Japanese People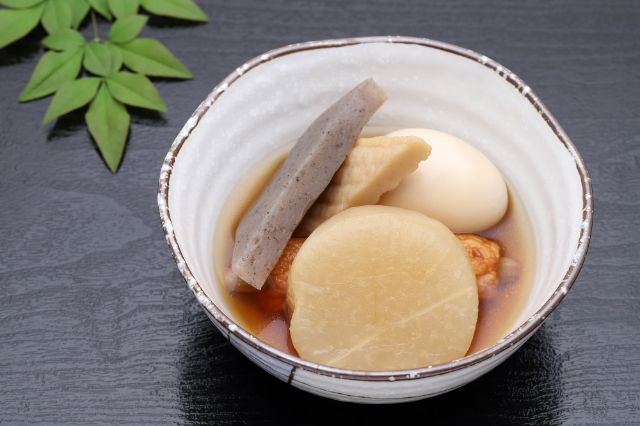 One of the characteristics of oden is that there is no "fixed" ingredient, and you can put in whatever you like. That said, for the Japanese, oden without daikon radish, boiled egg, and konjac is unthinkable, as it would feel like its lacking something. Oden is also full of foodstuffs that are uncommon in some other cultures with hot pot dishes, so remember to sample the following items when you visit Japan.

1. Beef tendon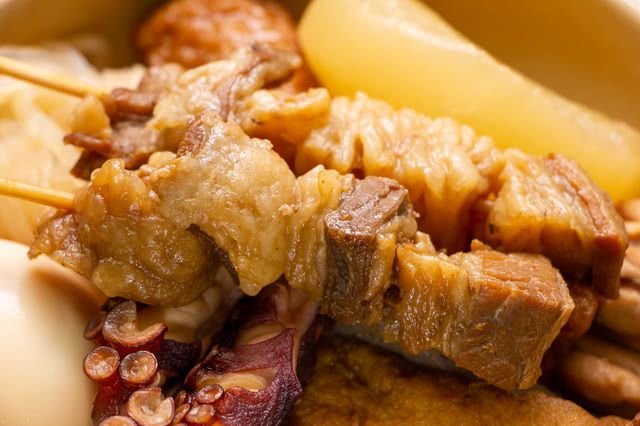 Beef tendon in oden is like the model student who does not look like much but consistently tops the class in every exam. To properly prepare the tendon, it takes at least 3 hours of simmering, which could enhance the flavor of the broth as well as soften the tendon itself. Once you have the first bite, the collagen and unique taste of beef tendon make it hard to stop. Although it tastes good enough as is, dipping it in spicy miso or yuzu vinegar maks it even better.

2. Hanpen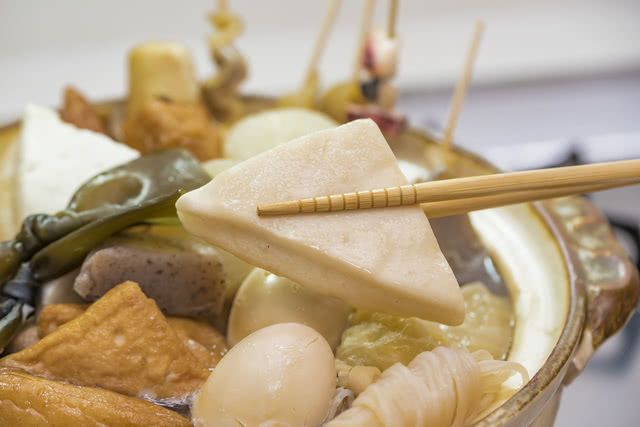 Hanpen, a white slice floating on the broth which looks and tastes like marshmallow, is one of the most loved oden ingredients in Japan. It is best eaten by making use of its absorbent property and waiting till its lower side is full of broth - you might be pleasantly surprised by how it melts in your mouth. If you like soup-soaked cold tofu in hot pot, you should definitely try this too!

3. Ganmodoki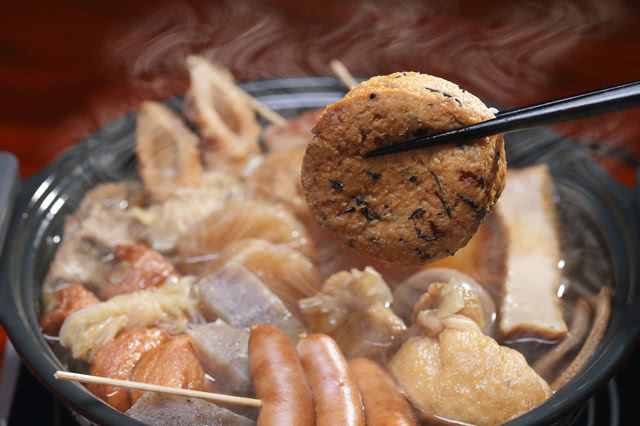 Ganmodoki is a fritter made with tofu and vegetables like black fungus, carrot, and mushroom. It is said that the taste is similar to wild goose meat, thus the name ganmodoki which means "pseudo-goose". It is the perfect choice for enjoying both the freshness of the broth and the sweetness of vegetables at once while eating oden!

Have Some Delicious Oden in Tokyo!
Autumn and winter are fast approaching, and there is no better time to enjoy the steaming local delicacy that is oden! Next up are 5 famous oden restaurants in Tokyo; each of them has something special which helps them stand their ground and make their name among fierce competition. Why not pay them a visit and pry into the delectable secrets to their success?

Robata and Oden Kyosuke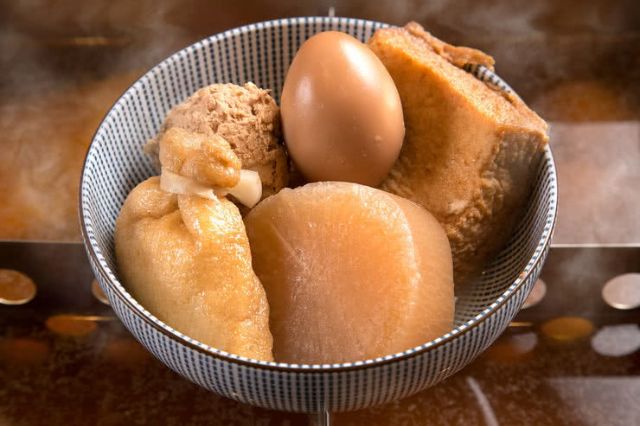 Robata and Oden Kyosuke recently opened its doors in 2019 and is located at an easily accessible spot near  Shinjuku-sanchome Station. The restaurant's interiors are made up of a modern classic style, with small but comfortable private rooms for friends to chat over dinner. Head Chef Okada has paid special attention to the oden, insisting on having two separate soup bases (chicken bone stock and salt), and has undergone a series of trial and error to find the perfect cooking time, temperature, and saltiness for the oden.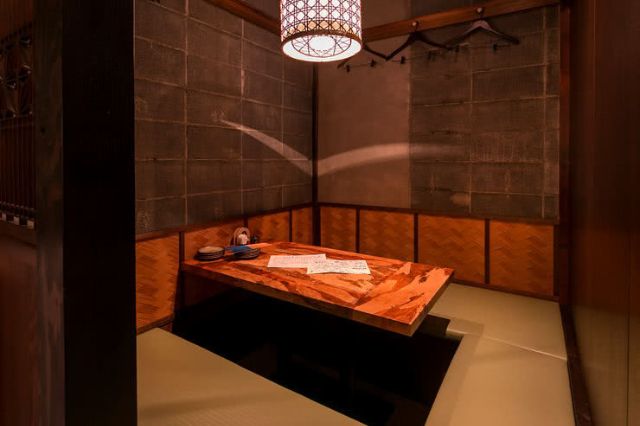 The restaurant offers uncommon oden ingredients such as dumplings, tomato with mozzarella cheese, and all sorts of vegetable-stuffed meat rolls, creating a unique fusion of traditional Japanese, Chinese, and Western cuisine that brings oden to new heights. You are unlikely to find another restaurant with a similar menu.
Other than oden, meat and tofu sukiyaki (another type of hot pot stew) is another signature dish. It takes 2 days of simmering, during which the beef's essence becomes one with the broth, whereas the smooth tofu is fully soaked. Together with seasoning, the resulting salty-sweet flavor is truly amazing.

Robata and Oden Kyosuke
Open
: [Tuesday - Sunday, National Holidays, Day before National Holidays] Dinner 5:00 pm - 12:00 am (L.O. 11:30 pm)
Closed
: Monday
Average price
: 4,000 JPY
Address
: B1F, Yamaguchi Bldg., 3-6-9, Shinjuku, Shinjuku-ku, Tokyo (
Map
)
More Details
 Reservation 
Azabu Shu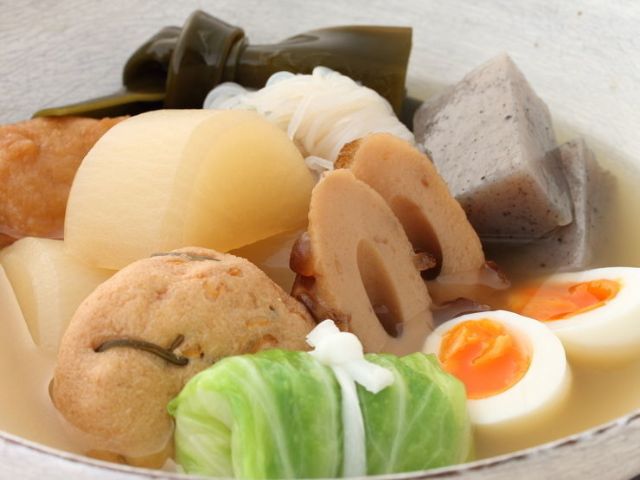 Azabu Shu is the go-to restaurant for those who wish to enjoy the seasonal delicacy in the trendy Azabu-juban area. Head Chef Kosuge used to work for another famous restaurant, and he brought with him years of experience and poured them into the various dishes served at Azabu Shu. This is reflected in the signature oden dish, which might not seem attractive at first glance, but once you sample the broth prepared by cooking 5 kinds of dried bonito and take in both the smell and taste, you would inevitably be impressed by the chef's extraordinary culinary skills.

Azabu Shu is also characterized by their emphasis on using seasonal ingredients, with seasonal rice pot being the most representative. From the plump crab in winter, to the sweet corn in summer, and the valuable cherry anthias in spring, as long as they are in season, they will be turned into delicious rice pot dishes. Open your five senses to feel the changes in season and the taste of seasonal foods!

Azabu Shu
Closed
: Irregular
Average price
: 8,000 JPY
Address
: Takeda Bldg., 2-12-8, Azabu-juban, Minato-ku, Tokyo (
Map
)
More Details
 Reservation 
Oden Kotaro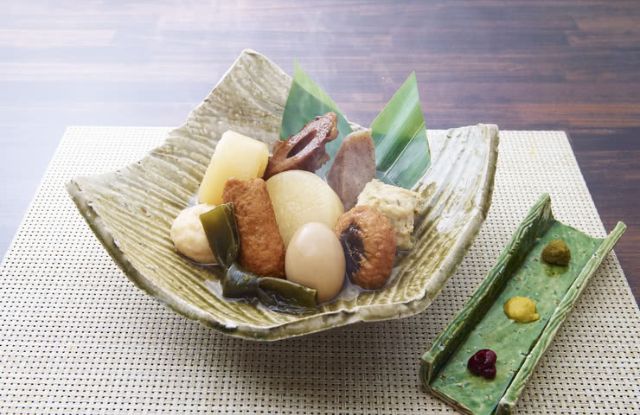 Though the Jiyugaoka area is mainly known for desserts, there are actually quite a number of famous restaurants as well, one of them being Oden Kotaro. The meatballs in their signature oden are all handmade, and some are even made by the head chef himself, like the juicy shrimp balls and sardine balls. Seasonal ingredients are used to provide a unique gourmet experience to customers whenever they visit.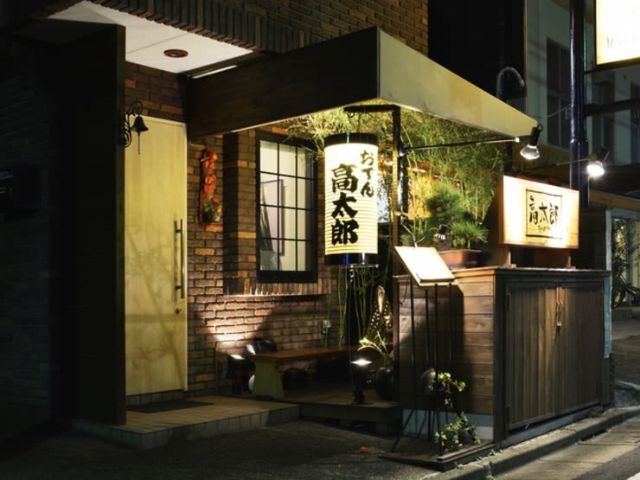 The key to an oden dish's success is its broth, and of course the restaurant spared no attention on it. Apart from bonito, chicken bones are also used to cook the broth, enhancing the taste without making it too oily, allowing the different ingredients to grace your tastebuds with their natural flavor.
On the other hand, the grilled chicken balls are worth a try too. They are made with the famous Japanese green pheasant, and chicken cartilage is added in to make them more chewy. Be sure to dip them in egg yolk before eating - the rich taste combined with the slightly charred meat is purely satisfying!

Oden Kotaro
Open
: [Monday, Wednesday - Sunday, National Holidays, Day before National Holidays] 5:00 pm - 12:00 am (L.O. 11:30 pm)
Closed
: Tuesday
Average price
: 4,000 JPY
Address
: 5-37-10, Okusawa, Setagaya-ku, Tokyo (
Map
)
More Details
Nikomi Teranishi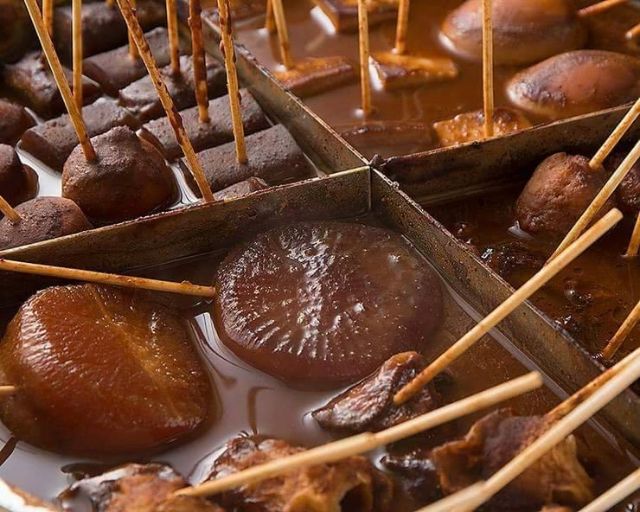 Most oden dishes only use miso as a dipping sauce to highlight the flavor of the ingredients, but Nikomi Teranishi adds miso directly into the broth, a rare sight in Tokyo because the broth has a heavy influence over the whole dish. The miso used is the meticulously selected Nagoya specialty Hatcho miso, which is then modified and mixed into the bonito broth to create a flavor exclusive to the restaurant. Its color is darker and it has a heavier taste so dipping sauce is not needed. To get a better taste of Hatcho miso, eating the soup-soaked tofu would be the best choice.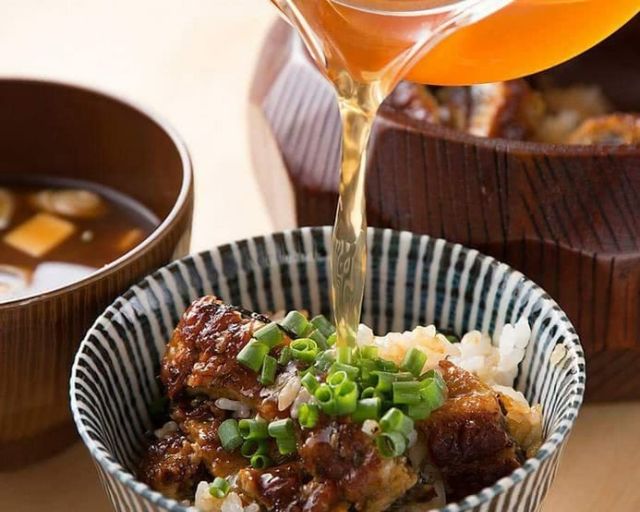 As the restaurant owner is a Nagoya local, in addition to miso oden, miso pork cutlets and fried skewers with miso are available for customers to enjoy Hatcho miso in different forms. Hoping for a change of flavor? There are also the curry kishimen (a broad and flat noodle from the Nagoya region) cooked with soy milk and unadon (rice bowl with eel), which is served only if a reservation is made beforehand. If a simple bonito broth can no longer satisfy you, give the Hatcho miso oden a chance.

Nikomi Teranishi
Open
: [Weekdays, National Holidays, Day before National Holidays] 5:00 pm - 11:30 pm
Closed
: Sunday, New Year's
Address
: 1F, 2-14-4, Azabu-juban, Minato-ku, Tokyo (
Map
)
More Details
Hidariuma Densuke South Exit Branch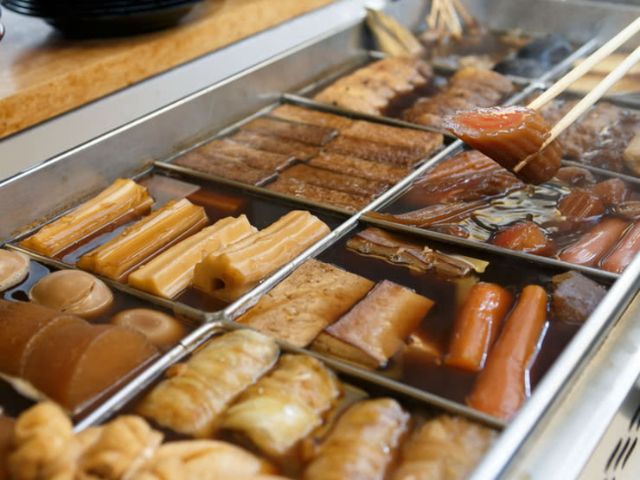 Hidariuma Densuke is a traditional Japanese izakaya which serves a wide range of dishes like fried skewers and foods that pair well with alcohol, but oden is definitely their signature dish. The Kanto-style broth has a bold flavor, and each ingredient is priced from 80 JPY to 180 JPY for customers to freely choose from. The "den" in the restaurant's name refers to oden, reflecting their passion for the dish, their confidence in their own culinary skills, and the heart and soul poured into the preparation of the ingredients.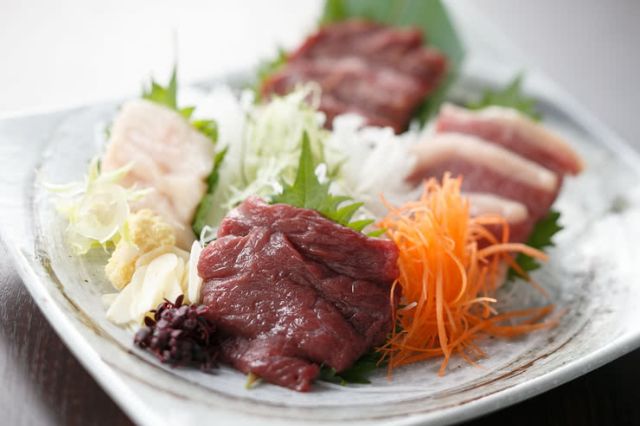 If you are feeling adventurous, the rare oden ingredient "horse tendon" is highly recommended. The izakaya offers all types of creative horse meat cuisine, such as horse sashimi, preserved horse intestine, fried horse meat dumpling, and so on, which is quite uncommon in Tokyo. It is for this same reason that horse tendon is used instead of beef tendon in the oden. How does it taste like? Find out for yourself!

Hidariuma Densuke South Exit Branch
Open
: [Weekdays, Day before National Holidays] 12:00 pm - 11:30 pm (L.O. 11:00 pm)
[Saturday, Sunday, National Holidays] 12:00 pm - 11:30 pm (L.O. 11:00 pm)
Closed
: None
Average price
: 2,300 JPY
Address
: 1F, Taniya Bldg., 1-5-28, Nishiki-cho, Tachikawa-shi, Tokyo (
Map
)
More Details
Have a bowl of delicious oden and you will understand how delicious it is - don't just take our word for it! When you visit Tokyo this year, give it a try and create some tasty memories!

Disclaimer: All information is accurate at time of publication.