>Meat is not originally part of the Japanese staple diet, and thus was—and still is—considered a luxury among Japanese people. Steak and beef culture in Japan is quite recent, occurring only after Western culture itself swept through the country during the Meiji era just 140 years ago.

Then as now, the Japanese constantly strive for excellence and everything they do, and the quality of their meat is no exception. The world-famous wagyu, or literally Japanese beef, is coveted for the amazing marbling it has as well as a deep flavor quite unlike any other meat. There are different types of wagyu, graded according to their yield and quality, with Kobe beef, Matsuzaka beef, and Omi beef commonly known as "the top 3." Of course, the world of Japanese beef dishes isn't limited to wagyu. From steak to teppanyaki and beyond, let's look at six wonderful ways to serve Japanese meat.


6 Can't-Miss Japanese Beef Dishes to Try Right Now
Japanese Steak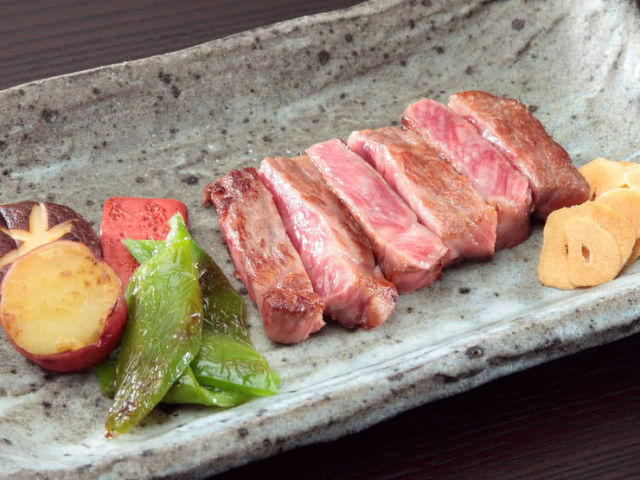 While one might assume that steak is steak the world over, Japanese people actually eat it quite differently compared to their Western counterparts. Steak in Japan, for example, is often served with cooked vegetables and soup, as well as bread and rice. High-end restaurants will offer more variety in terms of cuts of meat, while for cheaper establishments like family restaurants, sauce toppings ranging from grated daikon and ponzu to soy-garlic butter are offered. Steakhouses in Japan often come in three types: family-friendly types where
hambagu
(tender, garnished hamburgers without buns) is also another option on the menu, salaryman-friendly types where the variety of alcohol (wine and beer) is emphasized, or the luxury types where everything is pristine and served in smaller portions, usually in courses.
Gyutan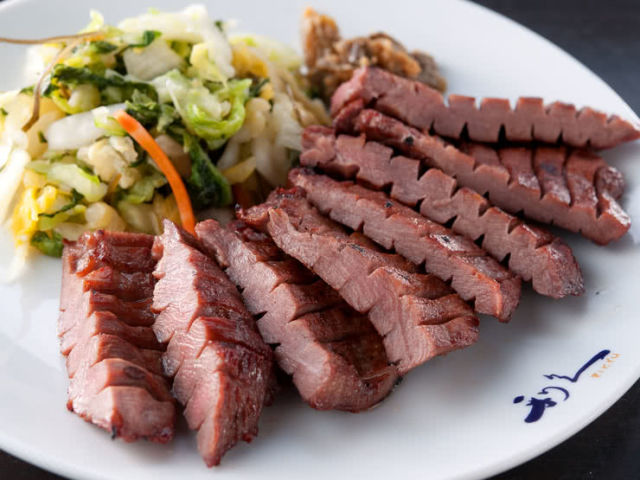 Gyutan,
or beef tongue, is another favorite among Japanese beef dishes. Sliced very thinly and charcoal-grilled, gyutan provides a unique texture unlike any other cut of meat. Often served as
teishoku,
or as a set meal menu that typically includes a savory tail soup along with multigrain rice and a refreshing assortment of tiny pickles known as
tsukemono,
this salaryman protein of choice is popular because it is considered one of the leanest cuts of meat. Different gyutan set meals often come with meats of varying thickness, however, so you can find the tenderness level best suited to your epicurean desires.
Yakiniku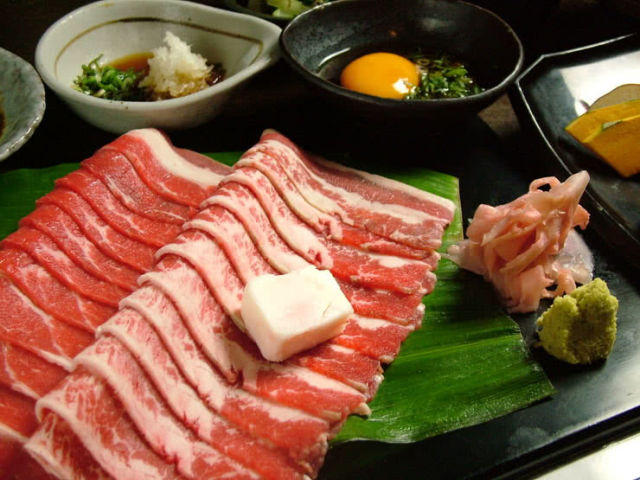 Not all Japanese meat dishes are Japanese—
Yakiniku,
which literally means grilled meat, is actually Korean-style barbecue. Interestingly, yakiniku restaurants rarely serve chicken meat for sanitary purposes, but other than that, beef, pork, and offal, all sliced thinly for quick cooking over the grill, is usually available. While it is often thought that lower-end establishments will offer less options, it is actually the other way around with yakiniku. Higher-end restaurants actually offer less choices of cuts, instead heavily emphasizing the quality of their meat. Yakiniku is served with
shio
(salt, allowing for a more direct taste of the meat itself) or
tare
(a saucy mingling of sweet and savory flavors), there is often much debate as to which is a better dipping sauce.
Browse yakiniku restaurants in Japan
Teppanyaki
Teppanyaki combines food plus entertainment, elevating the cooking of meat into the realm of performance art. Teppanyaki restaurants offer juicy morsels of meat on the menu, and one can watch the chef place food on a hot iron teppan griddle, flip and toss the food in the air with flair and flamboyance. Japanese teppanyaki chefs often engage in conversation with their customers, and a great rapport over several visits means that regular customers are often seen in these types of restaurants. Perhaps the most popular steak cut in a teppanyaki restaurant is the
saikoro
steak, literally cube steak. As with any food on the teppanyaki menu, these tiny cubes of cut steak meat are perfect for tossing and quick-cooking—all part of a feast as much visual as it is flavorful.
Browse teppanyaki restaurants in Japan
Gyukatsu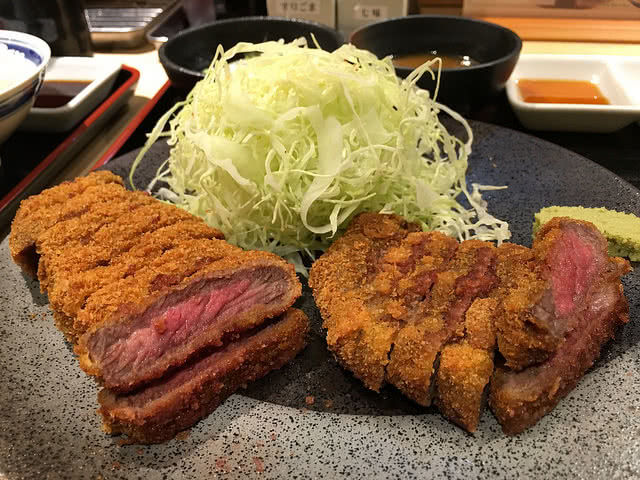 If America has chicken-fried steak, Japan has
gyukatsu.
Covered in
panko
breadcrumbs and deep-fried, cooked often just until medium-rare, gyukatsu is perfect for those looking for respite from their health conscious thoughts, instead simply slipping into pure culinary bliss. Most popular as a teishoku, gyukatsu is actually difficult to find in typical Japanese restaurants serving a variety of items, as there are specialty gyukatsu establishments that devote the entire menu to the glory of this coveted Japanese beef dish. As such, a gyukatsu restaurant menu is very short and easy to understand:  Simply choose the number of beef cutlets desired! Served on a bed of cabbage with rice and pickles.
Hambagu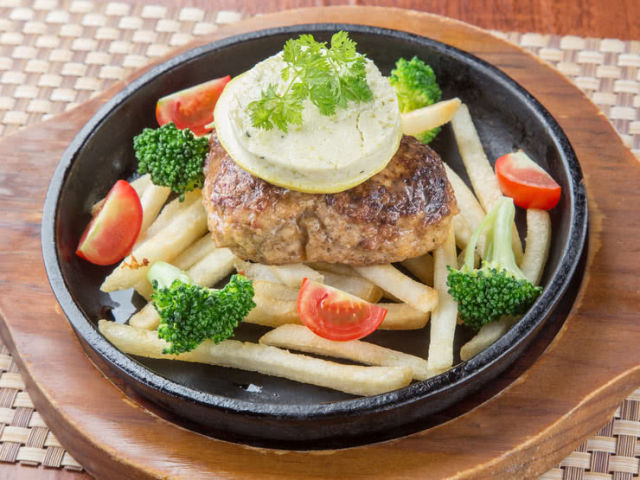 Hambagu
is a staple of Japanese beef dishes, the country's answer to Salisbury steak. Not to be confused with
hambaagaa,
which is a hamburger, bun and all, hambagu instead evokes the taste of home-cooking. Simply a hamburger patty served on a sizzling hot plate covered in different toppings of your choice, with the most popular being rich, dark demiglace sauce, it often comes with rice and salad. Hambagu can be found at family restaurants, and there are some chain restaurants that specialize only in hambagu, but the most interesting thing is how the Japanese people showcase their creativity in food innovation. The toppings adorning this Japanese meat dish can range from cheese, avocado slices, a sunny-side-up egg, to perilla leaf sauce and even pesto.
Some Japanese Meat Dishes Are Even Better Slow-cooked
While certainly great options to get one's fill of good meat, the Japanese beef dishes listed above symbolize the modern times, when fast cooking and even faster eating are desired. But
robatayaki,
a "fireside cooking" style hailing from Hokkaido, creates an atmosphere where time is of no importance, conversation is breezy and food is slow-grilled over charcoal. Check out Savor Japan's listings
for more information about the dish that those in the know call simply "robata"
.
Disclaimer: All information is accurate at time of publication.
Publish-date: Sep 08 2017 Update-date: Aug 06 2019