Japanese culture is famous for its emphasis on seasonality, a tradition that springs from the country's varied climate with four distinct seasons and its Shinto background, a religion based on worshiping nature and natural forces. Even in modern times, this appreciation of all things natural can be seen in the various seasonal celebrations as well as Japan's emphasis on eating foods at the peak of their seasonal freshness.


8 Japanese Summer Foods and Where to Eat Them
Summer in Japan is marked by firework festivals, long sultry days, and a bounty of fresh fruits and vegetables, with many restaurants offering seasonal dishes made with these summer foods. Read on for nine of Japanese ingredients for summer and where to try them.
Peaches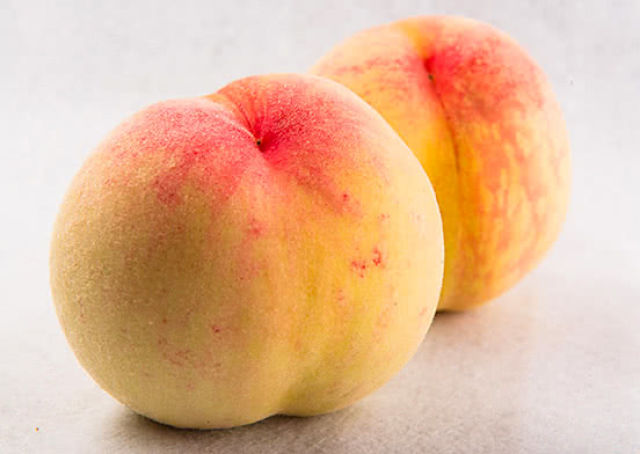 With their juicy white flesh and fragrant sweetness, peaches are a beloved Japanese summer food grown in sunny Okayama, as well as Yamanashi, Fukushima, and Nagano prefecture. Cultivation is an extremely labor-intensive process whereby each fruit is individually covered by a small sack in order to protect it. As they are clearly cultivated with care, it should come as no surprise that each peach fetches a premium price at market. 
Read more about peaches on Savor Japan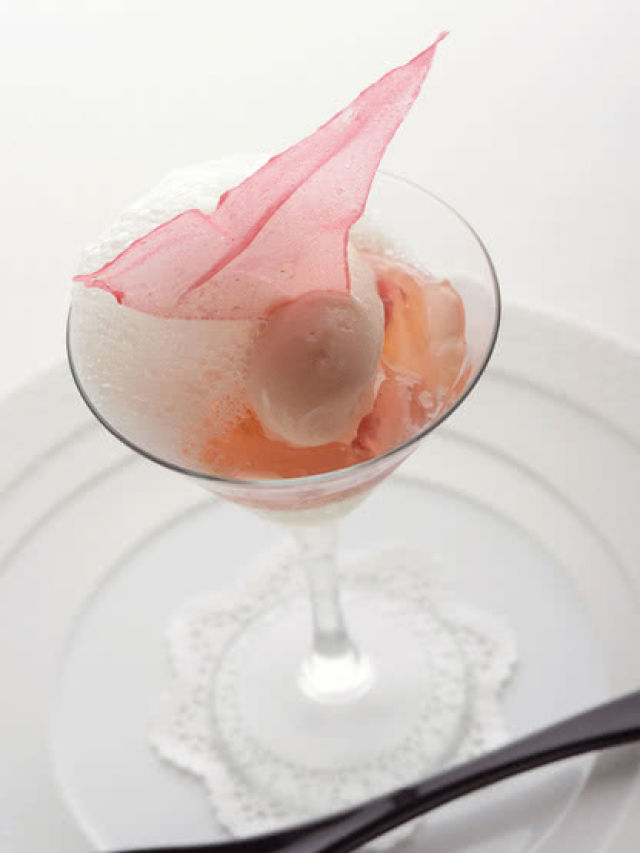 Try an exquisite summer-themed peach dessert at French restaurant
gentil-H
in Hiroo, Tokyo. Their "White Peach Panna Cotta" is made using an entire peach. Served with a chilled peach compote, the clear jelly is infused with the fragrance of ripe peaches and is accompanied by a peach sorbet accented with verbena foam.
Tomatoes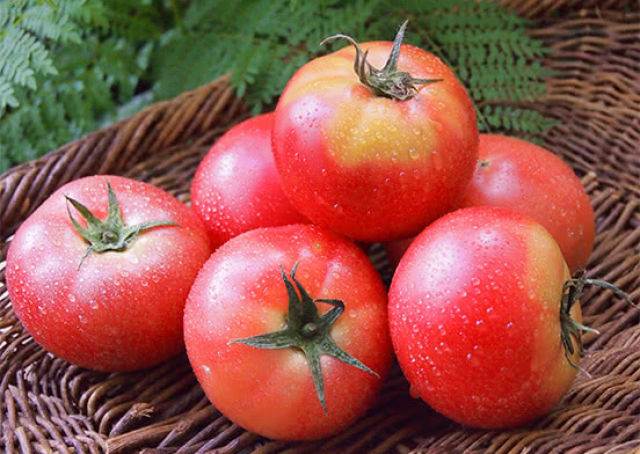 Although they did not begin as Japanese ingredients, local tomatoes have become popular summer fare since being Introduced in the 1600s. They are enjoyed both cooked and raw, with specialty tomatoes being grown in Hokkaido and Kumamoto. Tomatoes are used everywhere from Japanese pubs, known as izakaya, where they are served chilled and lightly salted or with mayonnaise as an appetizer, to restaurants where they are prepared in a salad or used as a garnish for items dishes grilled fish, tofu, and karaage fried chicken. 
Read more about tomatoes on Savor Japan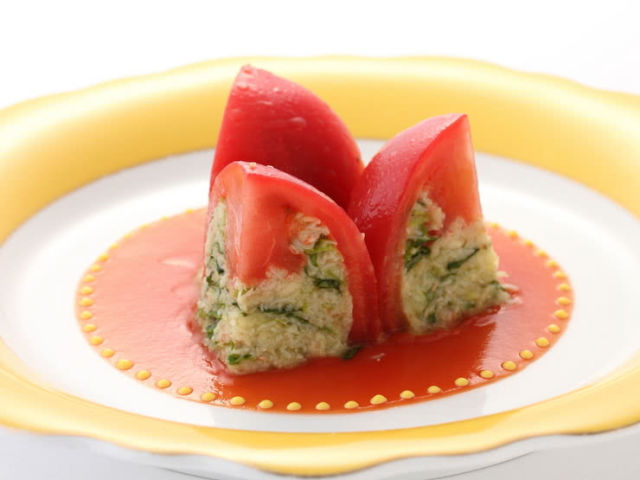 In the ultimate celebration of the tomato, the chefs at
Restaurant Mona Lisa Ebisu Branch
 in Tokyo have created a summer salad in the form of a rose. This delectably plump tomato dish, brimming with generous helpings of avocado and crab, is a cornerstone of Mona Lisa's menu and a symbol of their commitment to the culinary avant-garde. Other dishes, such as the lightly-salted "Shimabuta Pork" from Kawaminami, display a flavorful simplicity. While French cuisine may be a highlight, Mona Lisa has a global sensibility.
Myoga
Myoga is one of the more traditional Japanese ingredients, an herb from the ginger family. The edible part of the plant comes from the bud and stalk of the myoga herb, which is gathered before it blossoms. Many people consider the fresh crispness of a newly sprouted myoga bud to be one of the most distinct flavors in Japanese cooking. Available annually from summer to fall, myoga grows all throughout Japan but is produced commercially in Kochi, Nara, and Akita prefecture. In the summertime, finely sliced myoga frequently accompanies chilled noodles and dipping sauce as a delicious seasonal alternative to green onion. It is also featured in miso soup, fried up in tempura, or sliced and eaten raw with a bit of soy sauce as an accompaniment to sake. 
Read more about myoga on Savor Japan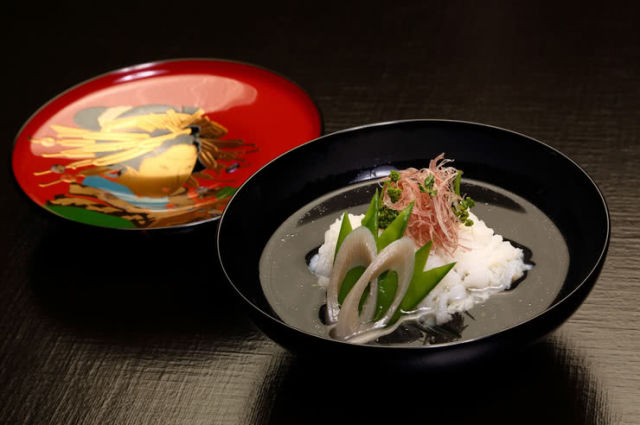 At
Ginza Hanasato
in Tokyo, enjoy lightly simmered pike conger in a clear broth garnished with myoga, snow peas, and Sichuan pepper. The broth is prepared using the finest kelp and dried bonito, with freshly sliced myoga providing a perfect accent.
Cucumber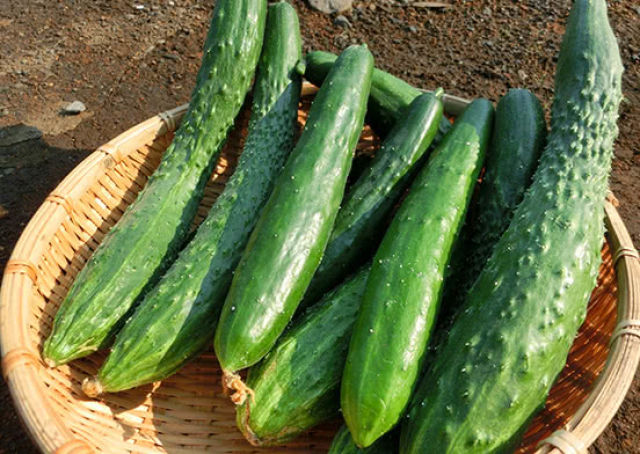 Produced in areas such as Miyazaki, Gunma, Kochi, Saitama, and Fukushima prefecture, cucumber is one of the top Japanese ingredients especially in summer, mostly due to the high water content that makes it perfect for cooling the body and quenching thirst. In Japanese cuisine, chilled cucumber is savored not only in fresh salads, but also as a popular crudité eaten with miso paste or Japanese mayonnaise. Cucumber is also frequently used in making Japanese pickles. 
Read more about cucumber on Savor Japan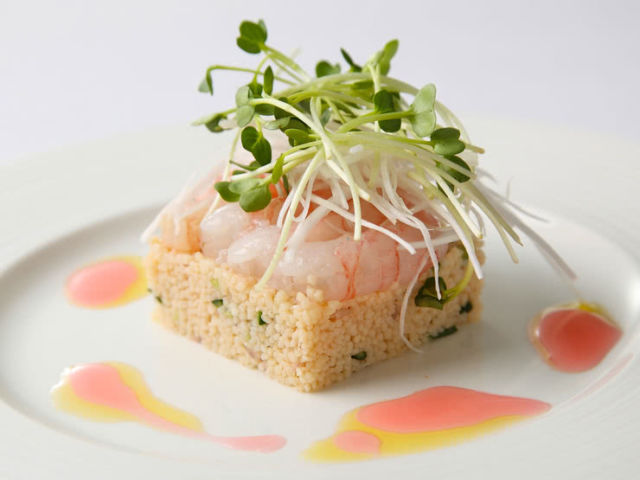 For an elegant taste of summer, visit
MOELLEUSE
in the upscale Tokyo neighborhood of Azabu-juban. Their refreshing couscous salad dish, "The Grace of the Sea Couscous" is made with fresh cucumber, pickles, ripe summer tomatoes, marinated shrimp, and light, fluffy couscous topped with onions and sprouts, each ingredient embodying the tasty diversity of Japanese summer foods.
Corn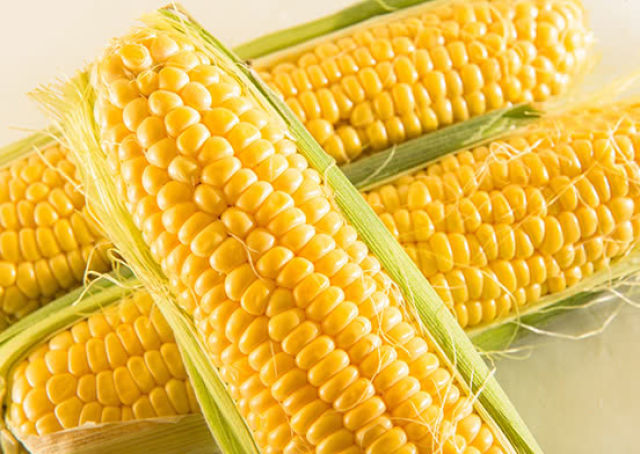 On a warm summer evening, nothing can compare to freshly grilled corn on the cob purchased from a street food vendor at a Japanese summer festival. Sweet corn, a specialty of Hokkaido prefecture, is boiled briefly and then grilled with a soy sauce glaze, giving it an irresistible flavor at once salty and nutty. Sweet corn is also delicious as tempura. The corn is battered and deep-fried with salt for a snack that pairs excellently with sake.  Thanks in part to Western influences on agriculture in Hokkaido, corn has become hugely popular as a Japanese seasonal food. 
Read more about corn on Savor Japan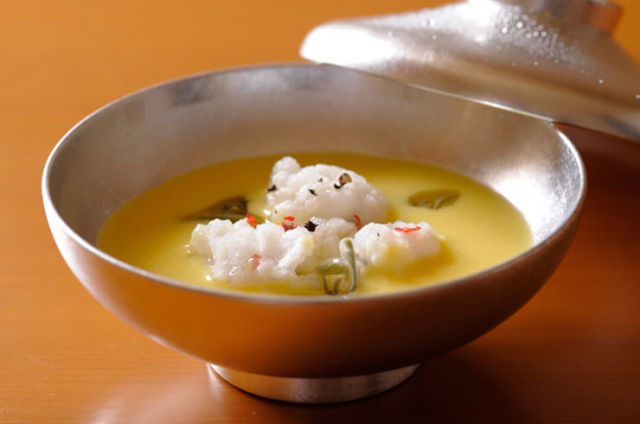 For a superb taste of Hokkaido's early summer bounty, be sure to make a trip to 
Nukumi
in Sapporo, Hokkaido.  Their "Corn Surinagashi Soup" features conger eel from Awaji island, accented with junsai herb and freshly ground black and pink peppercorn, providing a piquant garnish for the sweet flavor of the corn.
Goya (bitter melon)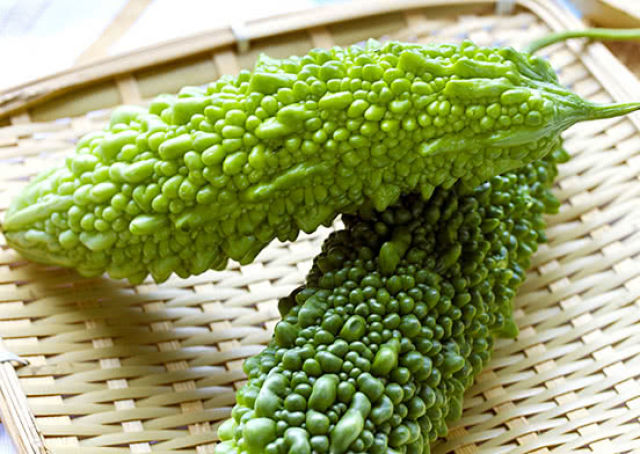 Goya, or bitter melon, is—as the name suggests—an extremely bitter gourd that thrives in hot summer weather. It grows all throughout Japan, but is the particular specialty of Okinawa prefecture, far to the south off the coast of mainland Japan. In salads, it provides a satisfying crunch, and it can also be added to soups or cooked up in stir fries. Many people say the astringent flavor of bitter melon is good for fighting off summer fatigue. 
Read more about goya on Savor Japan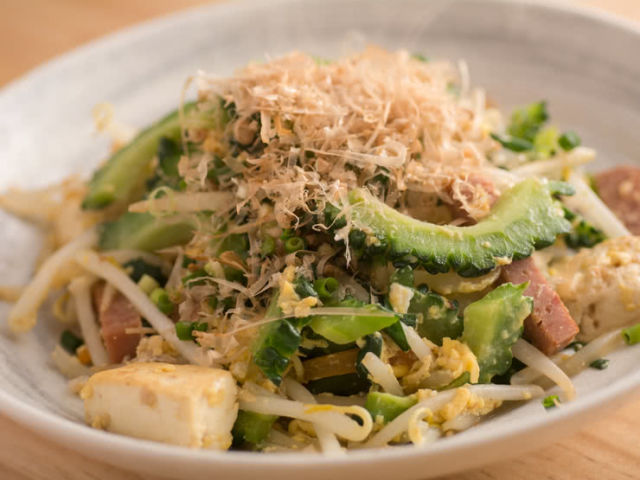 For those who cannot make it as far as Okinawa, then Fukuoka's
Tobuso-ya
 is an excellent location to taste authentic Okinawan style food. The "Goya Chanpuru," a stir fry dish made with bitter melon that's considered the soul food of Okinawa, comes highly recommended. The astringency of the bitter melon is cooked away until the flavor becomes mild; it is then cooked together with flavorful shiitake mushrooms and island tofu for a true Okinawan taste.
Ayu (sweetfish)
For many Japanese people, the appearance of ayu, or sweetfish, in the purest streams and rivers of Japan is the first sign of summer. A small silver fish no bigger than one's palm, ayu has sweet-tasting flesh possessing a flavor reminiscent of melon. Ayu can be eaten whole, it is most commonly grilled with salt, known as shioyaki. Ayu can also be quite tantalizing when deep-fried or cooked as tempura. However one chooses to cook it, ayu is especially delicious in late August when the fish are spawning and carrying their roe. 
Read more about ayu on Savor Japan website
Enjoy perfectly cooked sweetfish at the over 200-year-old establishment
Asakusa Wakashika
in Tokyo, where the fish is grilled until crisp on the outside and tender on the inside. The dish is plated with the greatest elegance so that it appears that the fish is swimming upstream. Dine at Asakusa Wakashika for a bit of history and a taste of a beloved Japanese summer food.
Abalone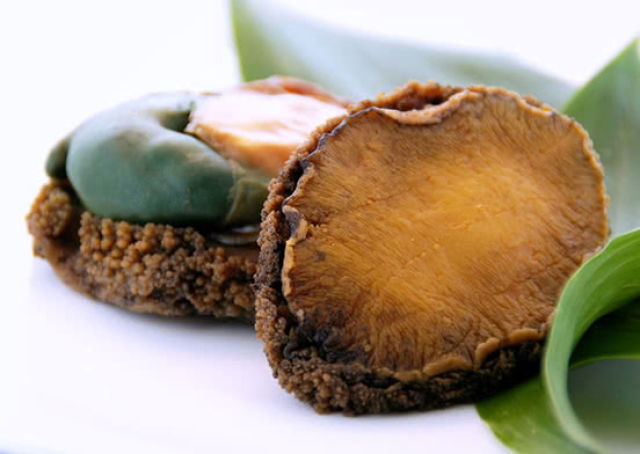 Abalone is a luxury ingredient that has been enjoyed in Japan since ancient times. It has a subtle, delicate flavor and can be consumed raw, steamed, boiled, or simmered in soy sauce. Both the Boso peninsula in Chiba and the Ise area of Mie prefecture specialize in abalone, and late summer is the best time of year to enjoy it. 
Read more about abalone on the Savor Japan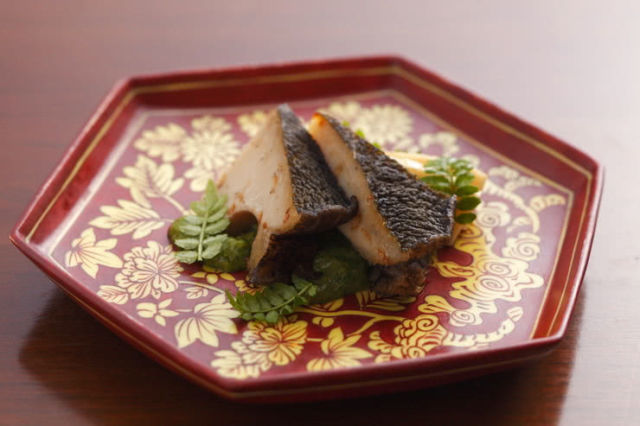 For an excellent evening meal during the summertime in Kyoto, visit
Muromachi Wakuden
for their "Black Abalone, Bamboo Shoot, and Broccolini Mash, with Japanese Pepper" crafted with top-grade black abalone lightly simmered in a rapeseed blossom sauce. Every bite brings forth more tempting tastes, a tribute to the diverse medley of summer ingredients within.
Japanese Seasonal Food Celebrates Ingredients at Their Best
Seasonal dishes are an excellent way to experience Japanese ingredients at the very peak of their freshness. Be sure to peruse
A-Z ingredient glossary
for more information on the summer ingredients featured here, and visit
Savor Japan's full restaurant listings
to find a restaurant for any season.
Disclaimer: All information is accurate at time of publication.
Publish-date: Aug 09 2017 Update-date: Aug 06 2019