With its picturesque streets and atmosphere of bygone times, the peaceful city of Kanazawa has rightfully earned the moniker "Little Kyoto." Kanazawa has convenient access to bountiful catches from the Sea of Japan, fertile lands for growing some of the country's best produce and rice, and fresh spring water sourced from nearby mountains.

As the capital of Ishikawa prefecture located on the west coast of Japan's Honshu island, the seaside city has evolved into a popular destination for domestic and international gourmands, boasting many restaurants that focus on promoting the areas natural assets. We hope you will make a point to visit Kanazawa while in Japan; and to help you with your journey, we've put together this list of 11 Kanazawa restaurants that fully capture the high-culture cuisine the city has become famous for.


High-Culture Cuisine Abounds within These 11 Kanazawa Restaurants
Shun no Dining Juni no Tsuki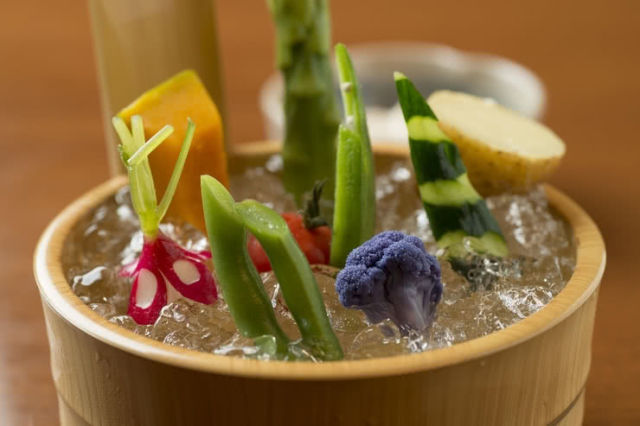 For the chef of Shun no Dining Juni no Tsuki, careful selection and preparation are key to retaining the natural flavor of each ingredient. When in season, fresh local oysters are harvested from the nearby coast of the Sea of Japan and served raw, allowing patrons to experience the dish's mild, pleasurable appeal at its freshest. More hearty dishes include the Kanazawa specialty kamo jibuni, a rich duck meat and vegetable stew, as well as a "rockfish grill" in winter. Meals can be ordered à la carte or kaiseki (course-style), leaving the chef to curate courses and guide diners through a Kanazawa banquet experience.
Hocho Goyomi Kanazawa Minato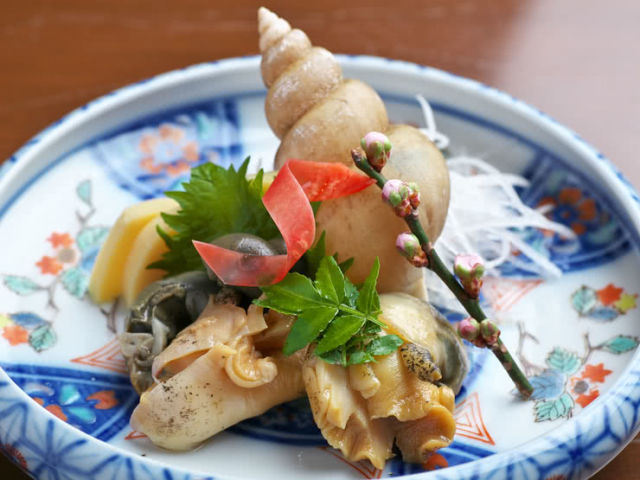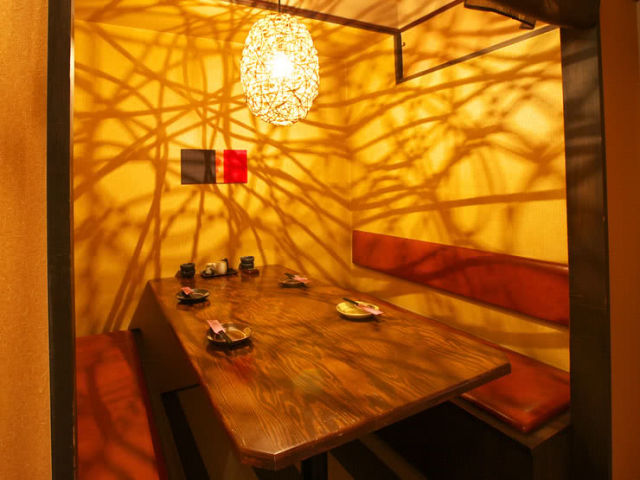 Hocho Goyomi Kanazawa Minato is a cozy restaurant where locally caught fish and sake can be enjoyed in a relaxed atmosphere. Each dining room offers a different decor and quiet privacy for an intimate gathering. Restaurant highlights include umegai (plum shellfish), a local specialty; inari gyoza, a unique take on Japanese-style dumplings where the traditional wrapper is replaced with aburaage (fried bean curd) and served with grated daikon; and a stew of beef tendon and miso, a traditional family recipe inherited from the chef's grandmother.
Dinner: 4,500 JPY
Hibi Sakanazuki Toboku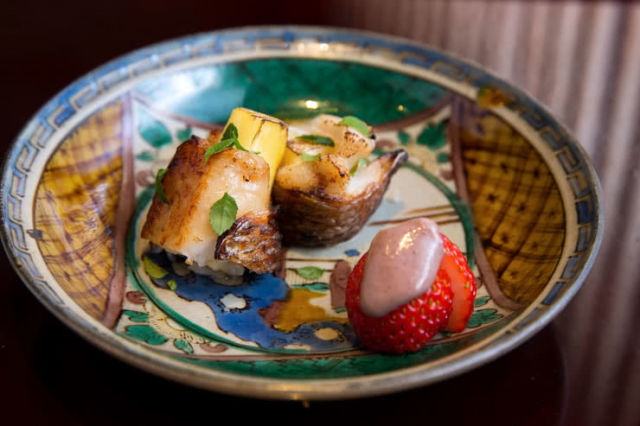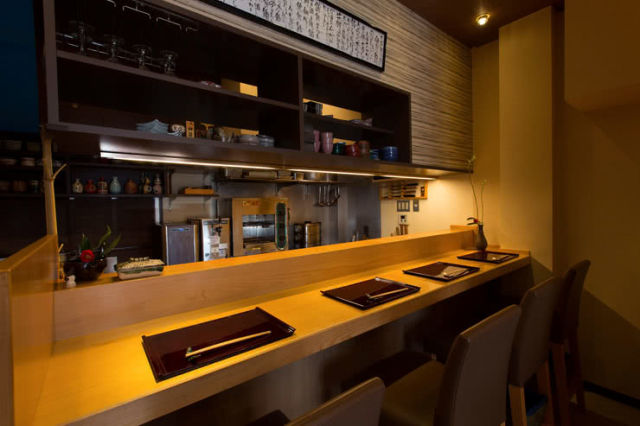 Near Kanazawa Station, a small but impressive restaurant awaits your patronage. Hibi Sakanazuki Toboku serves a selection of Kanazawa seafood specialties, including seared rockfish, marbled sole, yellowtail, sand shrimp, and sagoshi (Japanese Spanish mackerel). Yuan yaki, a Japanese grilled dish where fish is marinated, skewered, and then cooked over charcoal, is also a popular item of the restaurant.
Dinner: 5,000 JPY / Lunch: 880 JPY
Sawano
Sawano offers a range of wholly local grilled specialties, including a dish of butterflied loach called dojo no kabayaki, salt-cured sandfish, and wagyu beef sourced from nearby Noto Peninsula. Seasonal highlights include ayu (sweetfish) in summer and the roe of the local fish hatahata in autumn. Be sure to book ahead as the restaurant is reservation-only.
Dinner: 4,000 JPY
Ajiraku Yumeri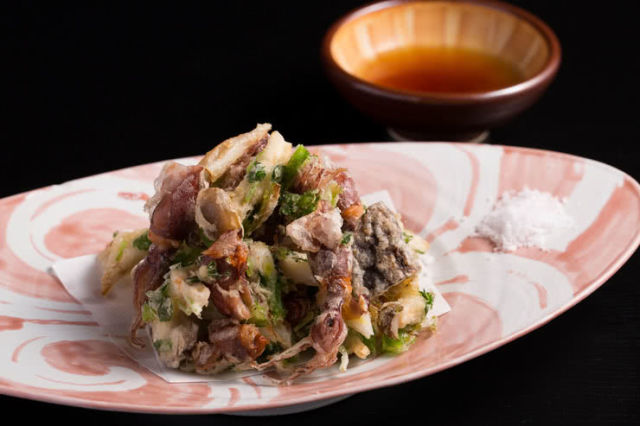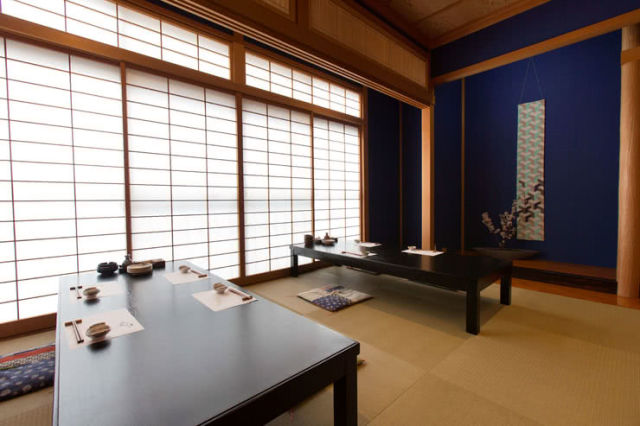 Established by an Ishikawa native, chef-owned Ajiraku Yumeri makes a passionate case for why Kanazawa's local produce and jizake (local sake) are so highly reputed. The restaurant takes great strides in providing only the freshest regional food, procuring fish each morning from the auction at Noto's Ushitsu fishing harbor. Dishes featuring the high-end local produce include a Lotus Root Gratin that uses grated indigenous lotus root mixed with a bechamel sauce for a light but richly flavored dish.
Dinner: 4,000 JPY
Shunsaiwashoku Kofuku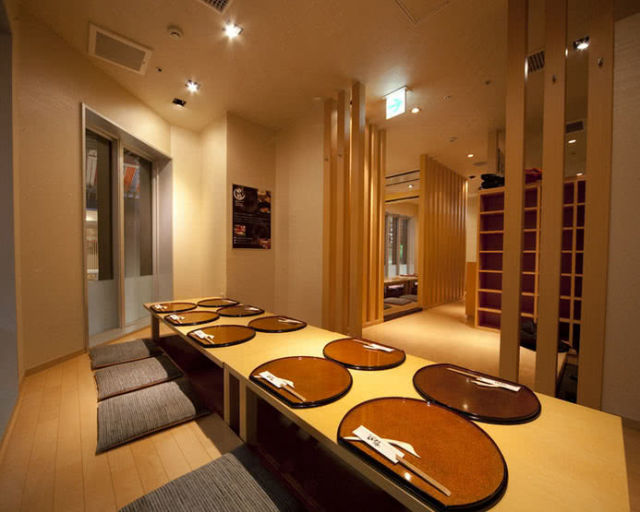 For quality Kanazawa cuisine at affordable prices, we suggest Shunsaiwashoku Kofuku. "Happiness" can be found throughout the seasonal flavors and myriad dishes (as the character "fuku" in the restaurant's name implies), making the eatery a popular destination for both locals and tourists. Of all Shunsaiwashoku Kofuku has to offer, it is particularly renowned for its hitsumabushi, a traditional way of eating eel in three stages: with sesame soy sauce, then uni (sea urchin) soy sauce, and finally immersed in hot green tea. Other popular dishes include kaisendon (seafood rice bowl) and various sashimi platters.
Dinner/ Lunch: 3,000 JPY
Kagayasuke Main Branch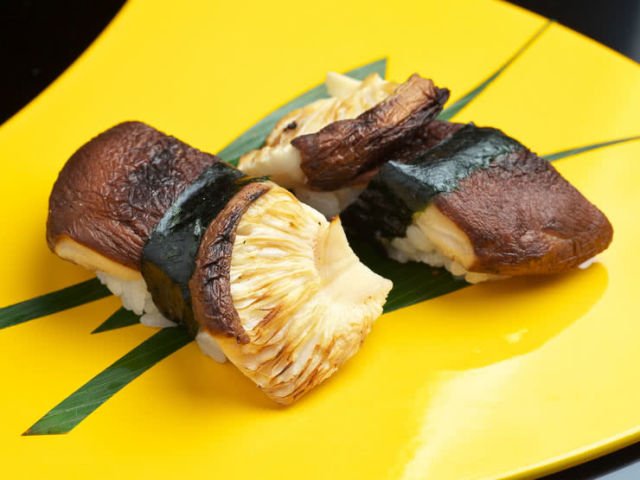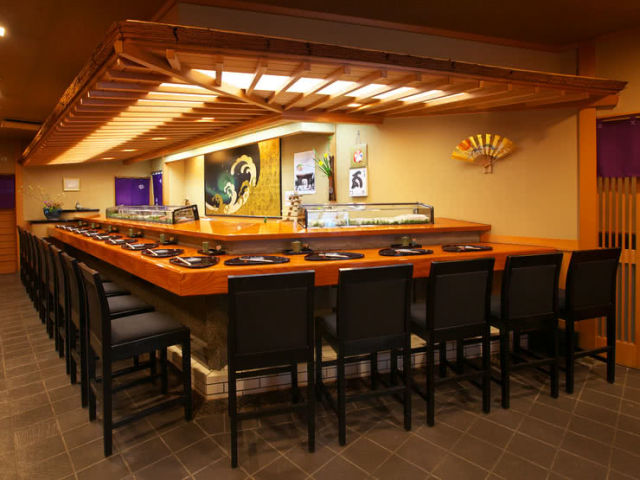 For sushi connoisseurs, Kagayasuke Main Branch is the perfect Kanazawa establishment for sampling the Sea of Japan's rich bounty prepared by a chef who has pursued a lifelong commitment to refining his sushi skills. These master techniques are on display in his expertly crafted dishes such as Tama, a dish of baked minced amaebi (sweet prawn); Dashizauke Ikura, a dish of locally harvested ikura (salmon roe) marinated in dashi; and Shiitake no Nigiri, a nigiri sushi topped with regionally grown shiitake, gently seasoned and served with salt and ginger to enhance and contrast the umami of the mushroom. Guests are free to request favorite sushi varieties as well as ask for recommendations from the chef.
Dinner: 8,000 JPY / Lunch: 3,800 JPY
Read More
Izakaya Kappo Tamura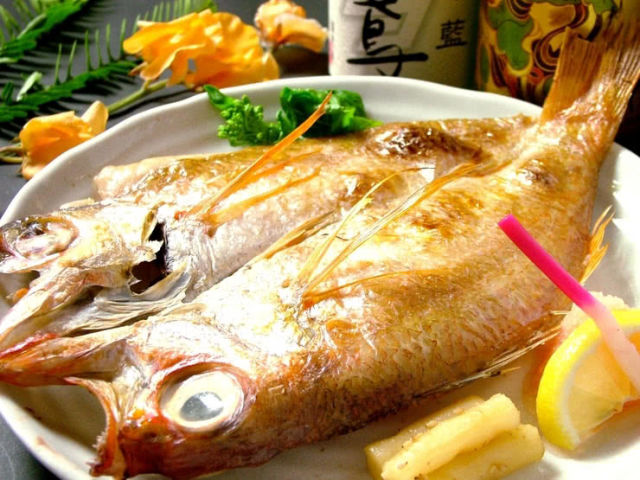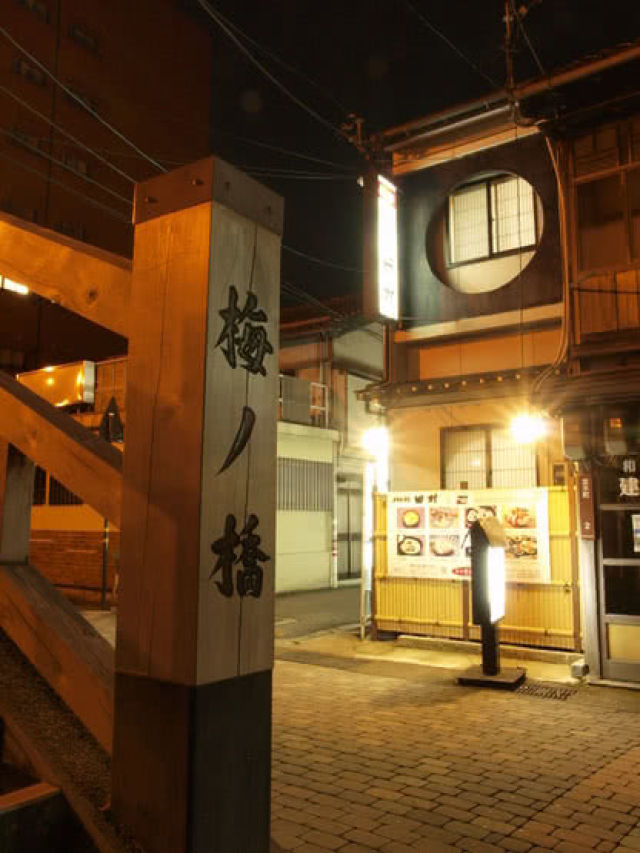 The vibrant atmosphere and exceptional food of Izakaya Kappo Tamura have made the restaurant widely popular, evident in the walls filled with pictures of artists and celebrities who have visited. The passion of Chef Tamaki for sharing Kanazawa's regional cuisine with guests is expressed in dishes like shioyaki nodoguro (local black-throated sea bass), served salted and grilled, as well as taking the time to make handmade udon noodles in house. The izakaya's year-round live crab tank offers a special opportunity to sample a kani shabu (crab hot pot), comes highly recommended when dining as a group, although reservation is required for this dish.
Dinner: 5,000 JPY / Lunch: 2,300 JPY
Read More
Dining Bar Campari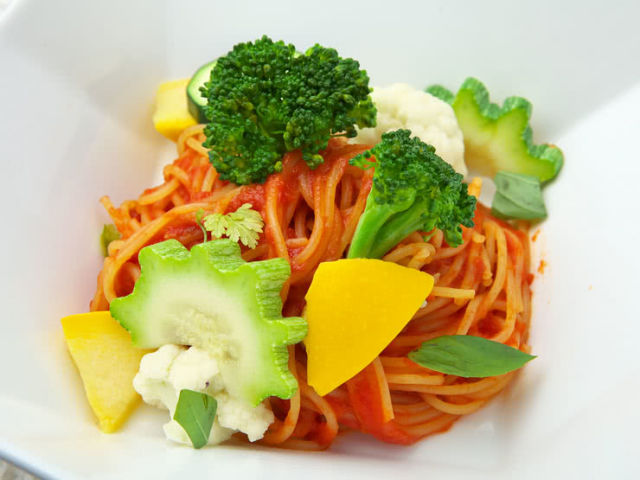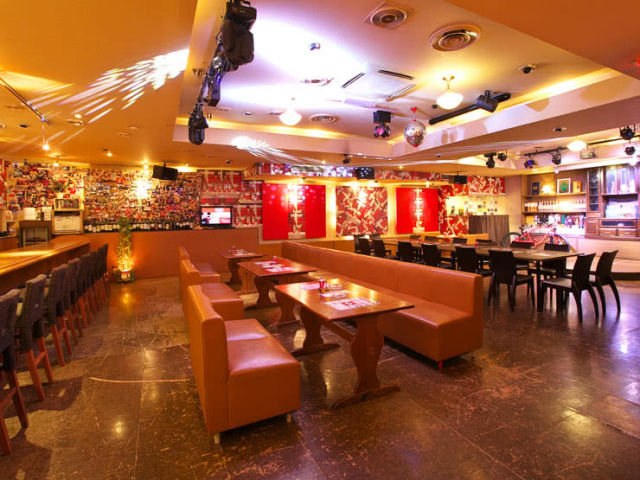 For a sample of fine Kanazawa produce prepared with a different spin, try Dining Bar Campari. The menu offers a range of healthy, nourishing dishes that can be eaten as both light meals and main courses. Popular menu items include pasta with local seasonal vegetables and homemade tomato sauce, and a unique Italian vegetable dipping sauce with a secret ingredient: konka-iwashi, a traditional local specialty of sardines preserved in rice bran. The restaurant welcomes both solo diners and groups, and is only a two-minute walk from JR Kanazawa Station.
Oryori Kifune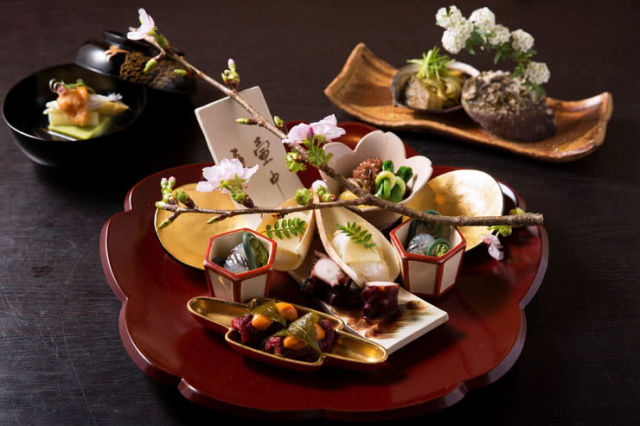 Located within walking distance of Higashi Chayagai district, the progressive Kanazawa restaurant Oryori Kifune can be found hidden within a renovated traditional home built in the Taisho era. The menu offers an eclectic mix of traditional and modern Japanese-accented cuisine with menus changing from year to year to reflect the chef's evolving influences and culinary discoveries. The Morikomi (sample platter) features a decorative arrangement of small bites, including bamboo shoot sushi and pickled sayori (halfbeak fish). A typical springtime seasonal dish is an owan (bowl) of sesame tofu, green peas, raw kuchiko (dried sea cucumber ovaries) and shirauo (Japanese icefish) served in a dashi broth—flavors evocative of the fresh and earthy smell of spring grass.
Kanazawa Izakaya Kappo Genzaemon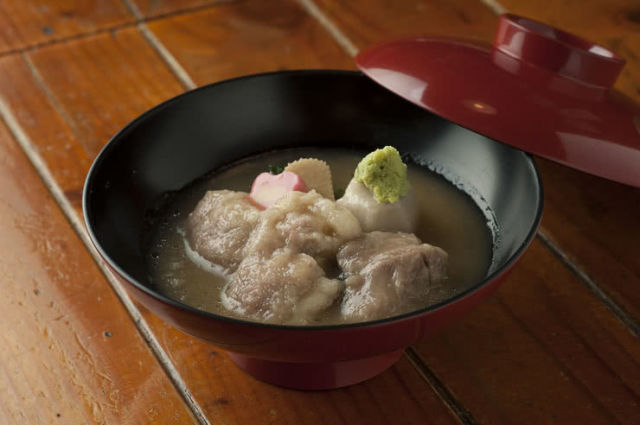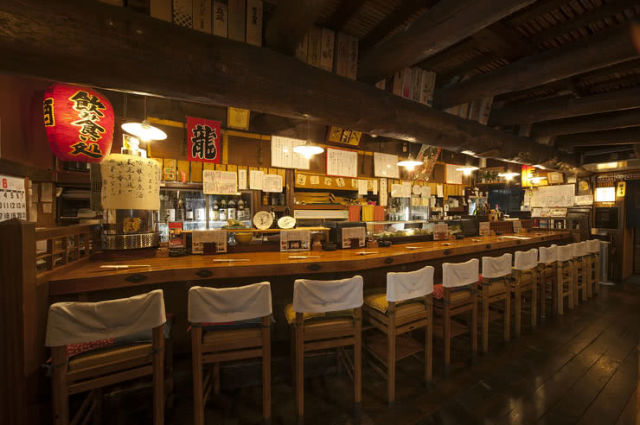 At Kanazawa Izakaya Kappo Genzaemon diners can enjoy delicious, quality food at reasonable prices. The menu features freshly caught local fish and indigenous Kanazawa vegetables crafted into dishes like thick crab and cucumber soup, salted ushi-suji (beef tendon) stew, grilled nodoguro, regional specialty kamo jibuni, and during summer, plump Japanese oysters. Around 50–60 different types of sake from across Japan are available, including many rare varieties.
Dinner: 3,150 JPY
Where to Eat in Kanazawa
With its mild climate, abundant cultural experiences, historical sightseeing and exquisite cuisine, Kanazawa is a must-visit for epicurean travelers eager to delve further into Japan's regional offerings. Access via the Hokuriku Shinkansen makes the area an easy-to-reach destination from Tokyo. For more recommendations on where to eat,
browse Savor Japan's full list of Kanazawa restaurants
.
Disclaimer: All information is accurate at time of publication.
Publish-date: Aug 09 2017 Update-date: Aug 06 2019