From top-notch farms to artisanal kitchens and into the waiting mouths of hungry patrons, Japan's elite offering—premium kuroge wagyu Japanese beef—is fast taking its well-deserved place among Western high-end beef standards such as filet mignon and veal. While internationally recognized Kobe beef is one of the most highly regarded, flavorful and least easy to obtain outside of Japan, it is by no means the only kind Japan has to offer. Read on to discover the world of kuroge wagyu beef, and learn why these succulent cuts should be at the top of your list when deciding where to dine in Japan.


Enjoy Japan's Highest Grade of Beef—Kuroge Wagyu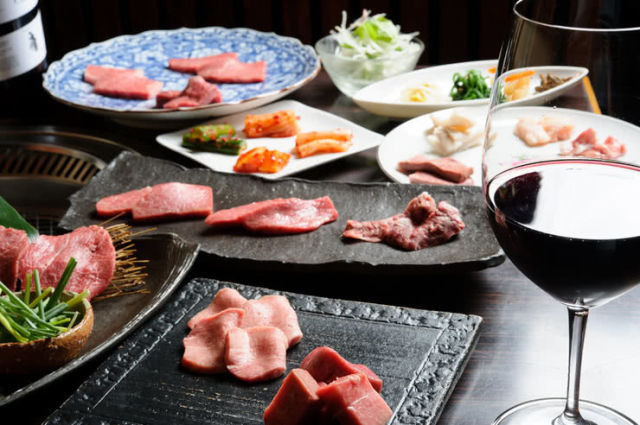 Kobe, Ohmi, Matsuzaka and other highly coveted Japanese beef brands actually belong to a prized category known collectively as kuroge wagyu, which all hold the highest possible A5 beef ranking. Meat from this elite group is renowned for its sumptuous texture, rich taste, and superb aroma. Fine grain and excellent fat content, showcased by exceptional marbling, are also trademark kuroge wagyu traits that dazzle the connoisseur with every mouthwatering bite.
The intense degree of care involved in raising many of these cattle has taken on almost mythic proportions, with some supposedly given appetite-increasing beer and even treated to individual massages to increase marbling. Whether true or not, the fine flavor and consistency created as a result are indisputable. Since kuroge wagyu represents a mere 15-percent of all beef produced in Japan, it is extremely rare both in and outside of Japan.
How to Enjoy Premium Kuroge Beef in Japan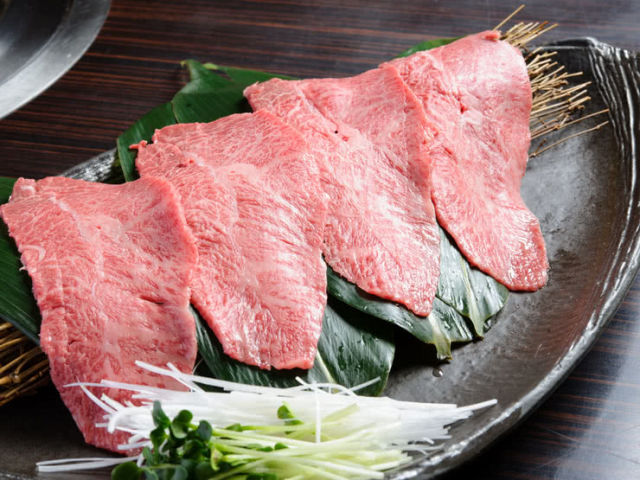 It is worth exploring exactly how kuroge wagyu flavor and texture is best brought to the fore—in other words, how these premium cuts can best be cooked and enjoyed. You need look no further than two major Japanese grilling traditions, placed as squarely in the nation's culinary consciousness as the practice of the old-fashioned barbeque in Western countries.
Wagyu Yakiniku in Tokyo and Osaka
One excellent way to enjoy a premium-ranking beef is as yakiniku, or grilled meat. The exact origins of this practice are not precisely known, but Japanese yakiniku is most often savored while seated around a communal grill, placed either on top of the table or built directly into it. While many establishments use gas powered grills, charcoal creates a tantalizing aroma—a mingling of smoke, meat and rising natural heat that is ultimately considered the most authentic and flavorful way to cook yakiniku. The meat is sliced into sizzling strips and paired with a fine array of fresh vegetables, mushrooms, and other side dishes, which can be grilled alongside the meat. Beer or wine are the beverages of choice, a cool accompaniment to the heat of the grill and the energetic atmosphere.
Sumibi-Yakiniku Toraji (Tokyo)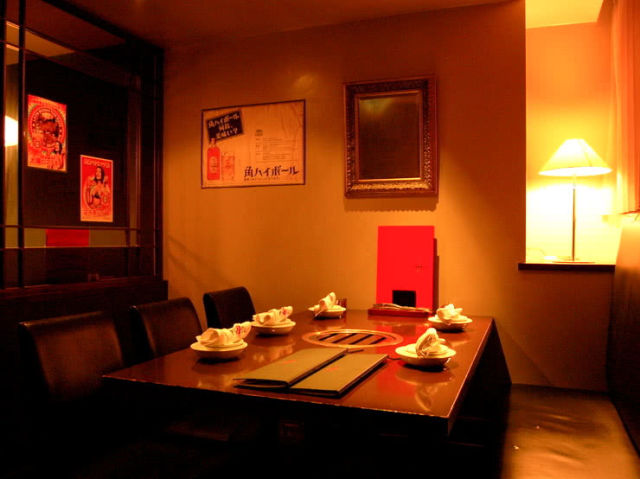 At Sumibi-Yakiniku Toraji, both the manager and the chef truly believe in the art of food; just one taste of their kuroge wagyu cuts is sure to convert even the most discerning of patrons. Hand-selected top sirloins, fine filets, and skirt steaks are in abundance at this excellent restaurant, which makes it its mission to serve dishes pleasing not only to the tongue, but also to the mind and eye. This feast for the senses features an all-you-can-eat buffet for two on Tuesdays.
Dinner: 5,000 JPY / Lunch: 5,000 JPY
Sumibi Yakiniku Tsurugyu (Osaka)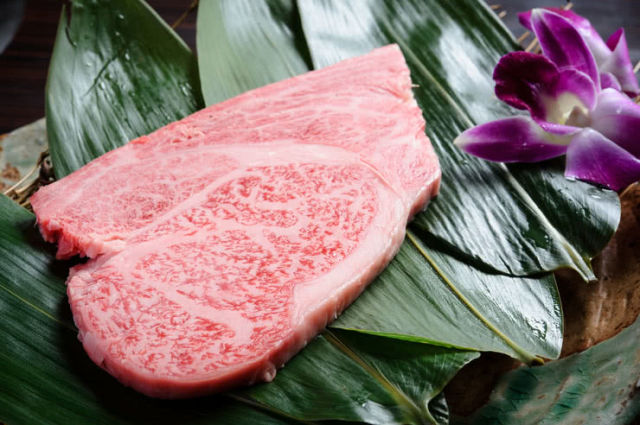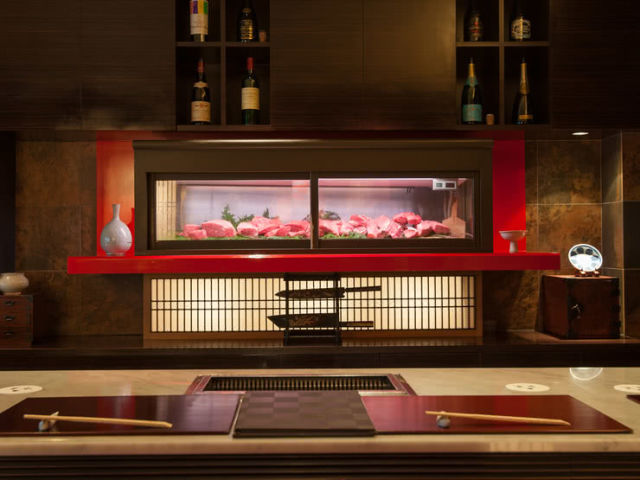 Tender, well-marbled Kuri steak and flavorful Tajima beef are just two of the kuroge wagyu highlights awaiting epicurean travelers at this notable establishment. The Tajima beef, culled from only the finest Tajima cattle, possesses an excellent taste as pure as its breeding. While the meat is fit for royalty, the atmosphere is universal. Whether friends, colleagues, or businesspeople entertaining guests, all can appreciate the ambience at this establishment.
Dinner: 7,000 JPY
Wagyu Teppanyaki in Tokyo and Osaka
Like yakiniku, teppanyaki is also a barbeque-style meal best eaten in the company of friends; unlike the former, however, the meal is prepared over a gas-heated, flat iron griddle known as a teppan. Then, aided by a startling array of cooking utensils, highly trained chefs conjure cuisine right in front of customers with a stylish and dramatic flair previously reserved only for bartenders. Teppanyaki's renowned mix of performance art and culinary expertise often comes at quite a price, but one well worth every yen, especially if fortunate enough to experience it together with kuroge wagyu beef.
Teppan Diner Jaken (Tokyo)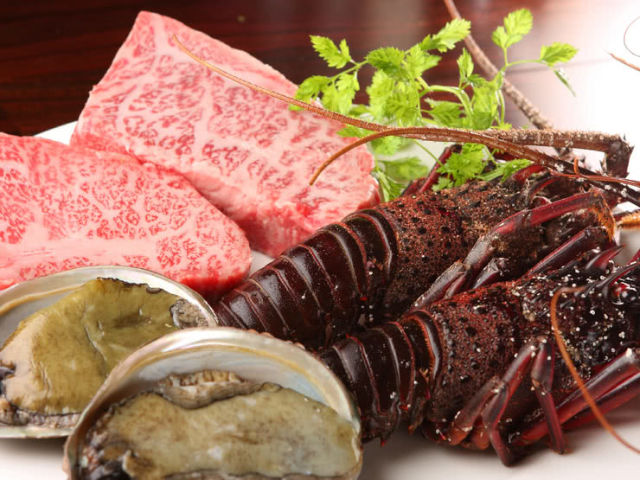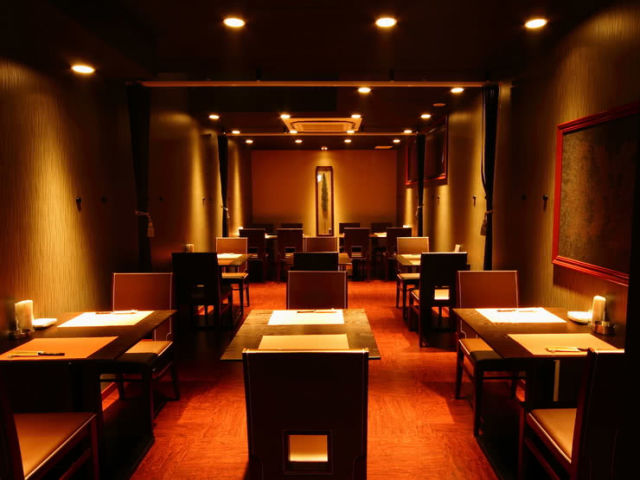 The "Japanese Black Loin Steak," proudly made with tender A5-ranked kuroge wagyu, is Teppan Diner Jaken's signature dish. This sweet-tasting, high-quality meat contains only the finest base ingredients, a peerless selection whose buttery texture requires absolutely no added sauce. The subtle allure of tantalizing meat and sizzling teppanyaki—culinary artistry personified—is an experience beyond flavor.
Dinner: 7,000 JPY / Lunch: 1,500 JPY
Teppanyaki Ousaka (Osaka)
Experience fabulous food and incredible performances with a French twist, delivered for all to see. Marvel at the skilled chefs as they artfully prepare dishes using only the finest quality ingredients, each a tribute to the reputation that this restaurant has built. Known for the slightly sweet tang of its Ume beef, made from plum-fed cattle, Teppanyaki Ousaka also features special, limited-time menus that are certain to keep patrons coming back.
Dinner: 7,500 JPY
Your Japanese Beef Experience Begins and Ends with Kuroge Wagyu
Japan is famous for seafood, but true connoisseurs appreciate that kuroge wagyu beef is nothing less than the pinnacle of gourmet. Fortunately, wagyu beef is not solely confined to Tokyo and Osaka, but can actually be found throughout Japan—as long as one knows where to look. Of course, tender marbled masterpieces are only the beginning of a myriad of epicurean delights. Discover the world of
sukiyaki
,
shabu-shabu
 and beyond at Savor Japan.
Disclaimer: All information is accurate at time of publication.
Update-date: Aug 06 2019