An izakaya is Japan's answer to a tavern or a pub, a casual dining establishment with reasonably priced food and accompanying drinks that is best enjoyed in groups. Like Shibuya restaurants in general, izakaya run the gamut from short-sleeved to sophisticated. Nowhere is the diversity of izakaya more apparent than in Shibuya, the city center most clearly embodying Tokyo's flawless synergy of commerce and entertainment. There are several top quality izakaya all located within walking distance of Shibuya Station, making them ideal for after-work libations or for leisurely unwinding following a day spent shopping and sightseeing. Whatever your journey, here are 7 Shibuya izakaya that are well worth your time.


Izakaya Kushirokuya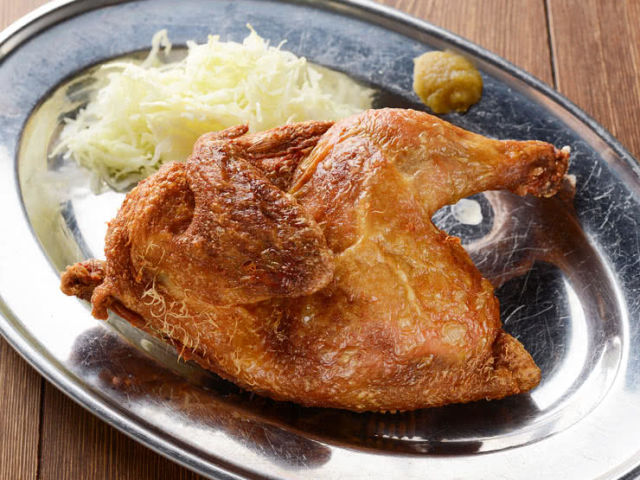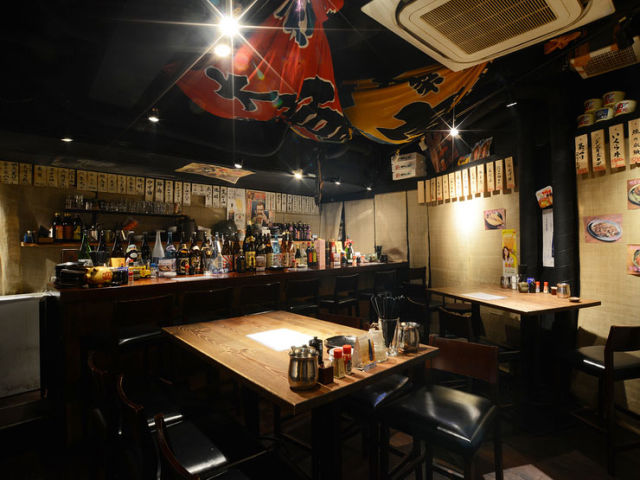 Profoundly influenced by his Hokkaido roots, Chef Norihiro has created a menu and atmosphere at Izakaya Kushirokuya which is homey, comforting and above all, delectable. The chef's specialty is a half-fried chicken, a local dish from his home town which he has adapted to his own taste; he proudly boasts that the chicken is so tender that even the small bones can be eaten with delicious abandon. With a side of fluffy potatoes garnished with shiokara (salted fish) and butter, this is the perfect comfort food. Just a five minute walk from Shibuya Station, Izakaya Kushirokuya is open for both lunch and dinner.
Dinner: 3,500 JPY
Yakitori Izakaya Nambantei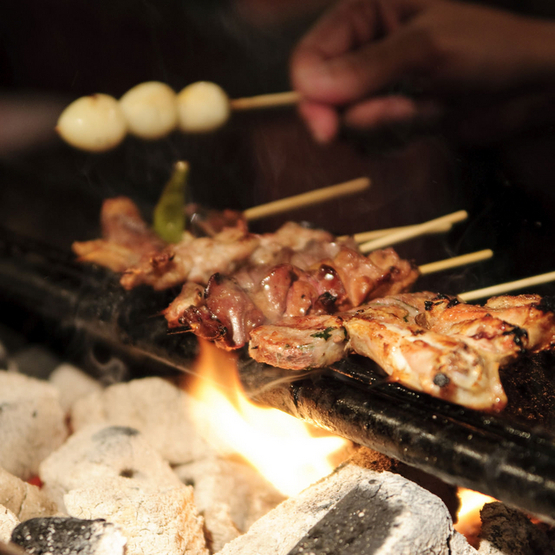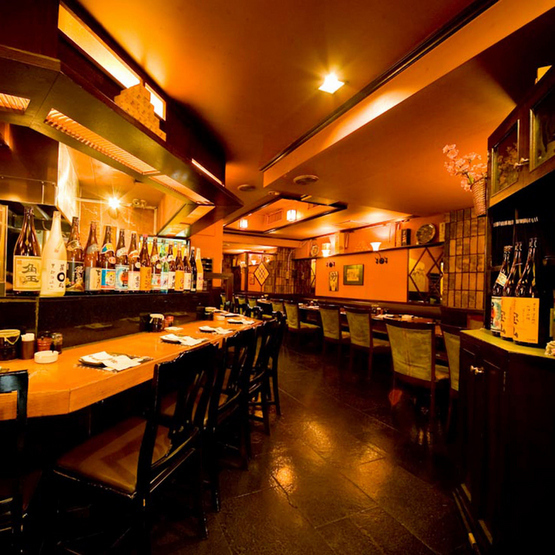 Specialising in yakitori, this izakaya is just a two minute walk from Shibuya JR Station's Hachiko Exit. From the whole chicken, individual skewers are painstakingly arranged and grilled to order to ensure that the flavor and essence of each sizzling section is tastily preserved for your dining pleasure. The menu is available in English and English-speaking staff is also on hand. Groups are of course welcome, with private rooms available to accommodate larger parties.
Dinner: 3,200 JPY
Sumibi Yakitori Real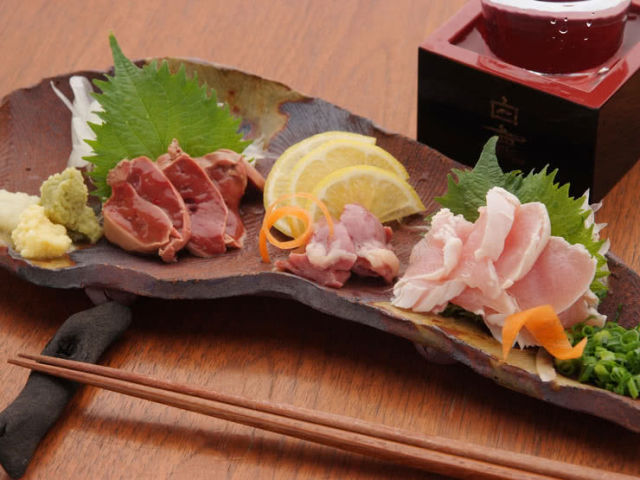 Sumibi Yakitori Real offers the chance to indulge in a tantalizing new culinary experience—the taste of chicken sashimi, for which only the freshest chicken cuts are selected. When cooked, the choice chicken quality is augmented by careful grilling of the skewers over a charcoal fire, elevating each piece to the highest possible peak of smoky flavor. Customers come both for Chef Kenichi's impeccable yakitori and also for his laid back attitude and friendly smile. This is one Shibuya izakaya where you will leave with a full stomach and an even fuller heart.
Dinner: 3,400 JPY
Tsubakido Baru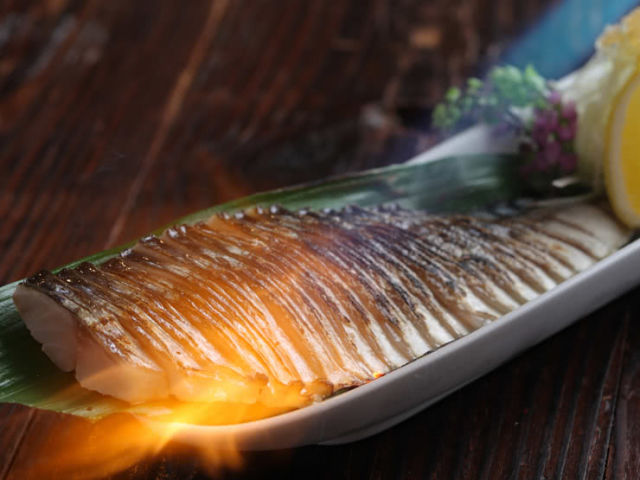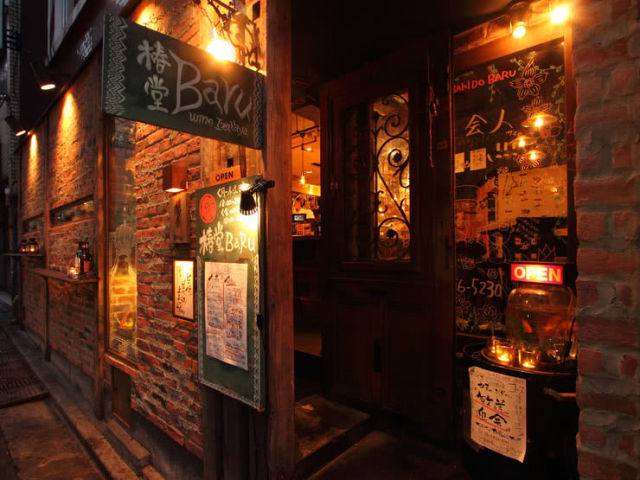 A traditional-style izakaya, Tsubakido Baru offers a wide-ranging menu with a focus on seasonal and high-quality produce. The international ingredients used—including fresh foie gras directly shipped from Hungary—are a special point of pride. In terms of local fare, a must try is the grilled mackerel, the very simplicity of which brings out the essence of izakaya-style cooking. There is a "Girls' Night Out Course," whereby one can sample a bit of everything from the menu at a special set price, making this izakaya a popular spot for the women who comprise more than 70 percent of its clientele.
Dinner: 3,600 JPY
Shibuya Udagawacho no Himono-ya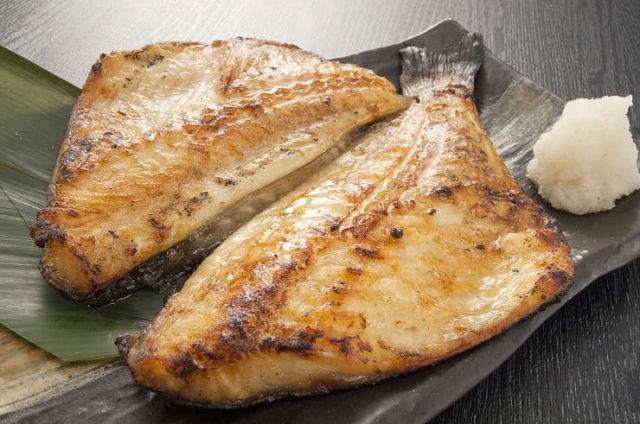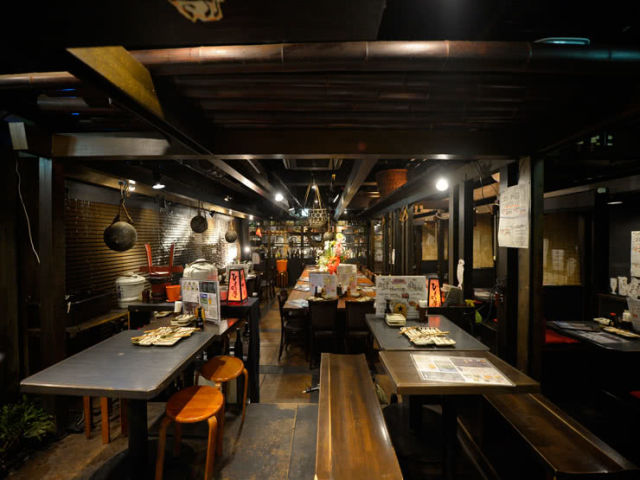 Shibuya Udagawacho no Himono-ya specializes in the freshest of seasonal seafood, brought in daily from Tsukiji Fish Market, the renowned centre of Tokyo's fish trade. It is thus the perfect spot to savor a selection of sashimi or perhaps the excellent house specialty, "opened striped mackerel." Using oak charcoal to bring out the flavor, the fish is prepared slowly over a low heat to ensure a crispy skin and succulent flesh that seamlessly falls off the bones with the slightest touch. Like many of the best izakaya in Shibuya, Himono-ya has an English menu and English speaking staff so you can be assured that flawless service accompanies your tasty meal.
Dinner: 3,000 JPY
Yakitoriya Sumire Shibuya Udagawa-cho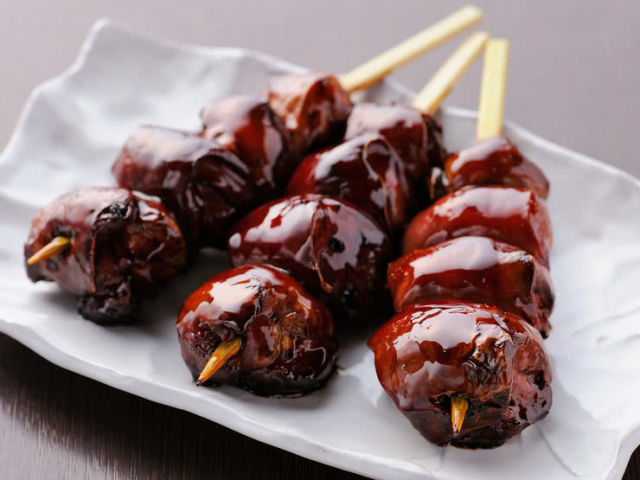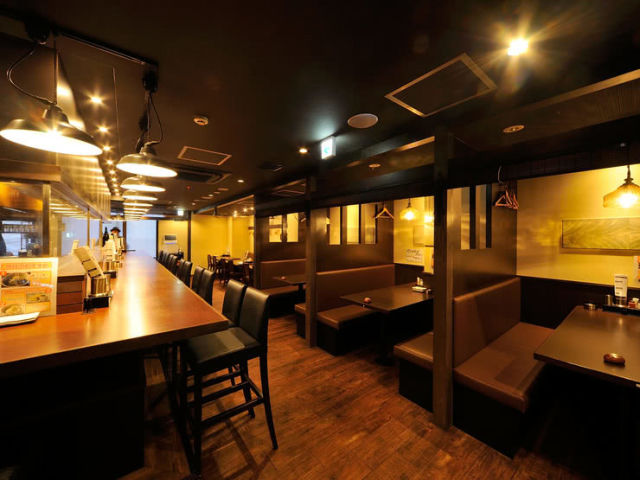 The central message of Sumire's culinary quest—that happy chickens have happy livers—is more than adequately expressed with their specialty item, "Liver King." Chickens raised in the picturesque Mount Daisen area of Tottori Prefecture benefit from the purest of air and water, coupled with a vegetable-rich feed system that keeps them in robust health. What results is the creamiest of livers, perfect for creating yakitori with a deep taste and tender texture. Even if liver isn't to your liking, the other cuts of the Daisendori chicken are just as juicy and perfectly grilled to order.
Dinner: 2,700
Showa Dining Tokyo Highball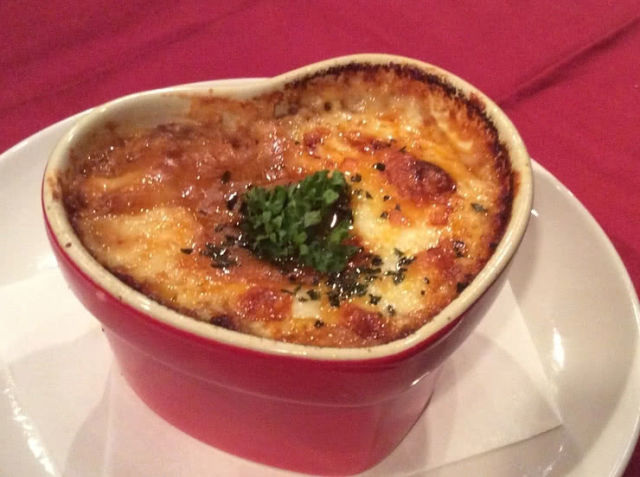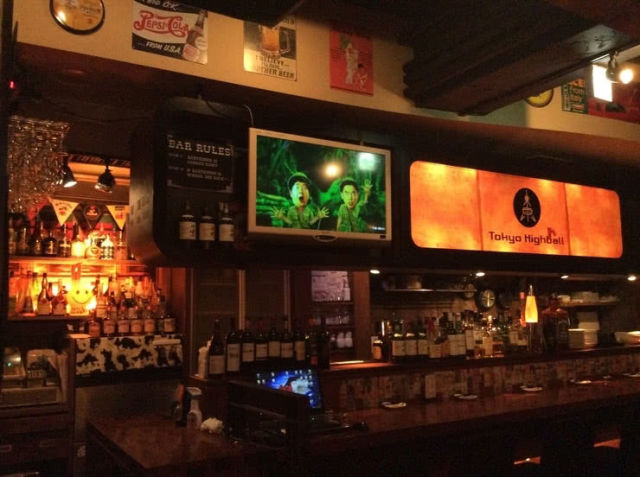 With its dual French and Italian influence balanced between traditional Japanese dishes, this Shibuya izakaya offers a dining experience as unique as it is diverse. Chef Ko graduated from a French culinary school, his sophisticated pedigree clearly brought to light in dishes such as his beef tendon in red wine sauce served with baguette. His passion for Italian cuisine is also reflected on the menu, the pork Milanese being just one must-try specialty. The special "girls' night out" menu, complimented by a generously expansive cocktail list, make Showa Dining Tokyo Highball particularly popular with women. If you are looking to infuse your Tokyo night on the town with a high-class European twist, then this is one of the best izakaya in Shibuya in which to do so.
Dinner: 2,900 JPY
Begin with Izakaya and Continue with Shibuya Restaurants
Whether it's high-quality seafood or classic yakitori, Shibuya izakaya both traditional and modern offer an incredible depth and breadth of dining possibilities. Finding the best izakaya in Shibuya isn't actually difficult as long as you know where to look—but that's only the beginning of a larger Shibuya culinary journey.
There are many other Shibuya restaurants
bound to catch your epicurean eye, as well as myriad culinary delights throughout Tokyo and beyond simply waiting to be discovered. For keeping up to date with the latest recommendations, come to Savor Japan.
Disclaimer: All information is accurate at time of publication.
Publish-date: Aug 09 2017 Update-date: Jun 15 2020