Japanese fireworks, or hanabi (meaning "flowers of fire"), are a tradition that goes back several centuries. Arriving to Japan during the Edo period, the art of making fireworks has become a major artistic endeavor with master artisans crafting stunning spectacles to be displayed at the fireworks festivals known as hanabi taikai. While in other countries firework displays are typically held as part of holiday celebrations, in Japan, fireworks festivals have become an important summer tradition and usually take place alongside large rivers to help people keep cool in the heat. Read on for four of the most renowned Tokyo fireworks festivals of summer, along with recommendations for great places to indulge in great food and drinks before or after the show.

Sumida River (Sumidagawa) fireworks
Sumidagawa fireworks, which have a history stretching all the way back to 1733, are some of the most famous fireworks in Tokyo. Roughly a million viewers crowd around the Sumida River to see the impressive pyrotechnic spectacle of more than 20,000 hanabi shooting off into the night sky.
Fireworks in Tokyo always attract intense crowds, and the Sumidagawa displays are no exception. As getting in and out of the area may take quite a long time, just be sure to plan dinner well before or after the event.
Sake no Daimasu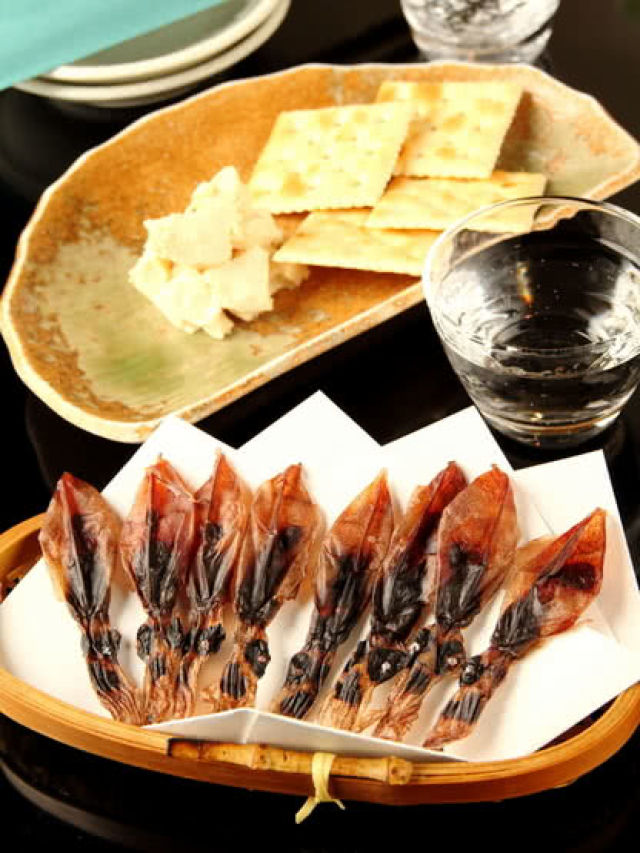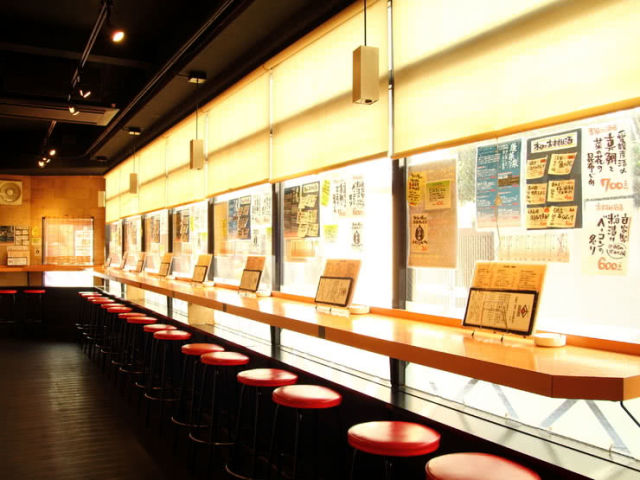 For good food and drinks to go with a fantastic night of Tokyo fireworks, stop by the Kaminarimon branch of Sake no Daimasu, a Japanese gastropub specializing in sake that also offers plenty of excellent eats to go with it. The expansive menu offers plenty of variety for connoisseurs while still being accessible for those new to sake. Be sure to try their traditional Japanese pub snacks like the housemade preserved bacon as well as dried firefly squid, a popular accompaniment to sake from the Mount Fuji area.
Dinner: 2,000 JPY / Lunch: 1,000 JPY
Asakusa Shokutsugai no Himonoya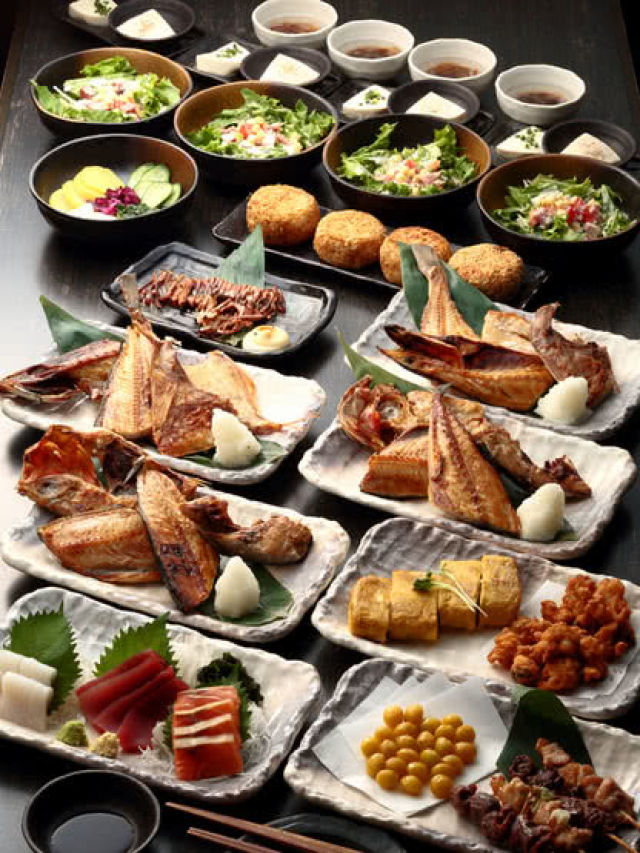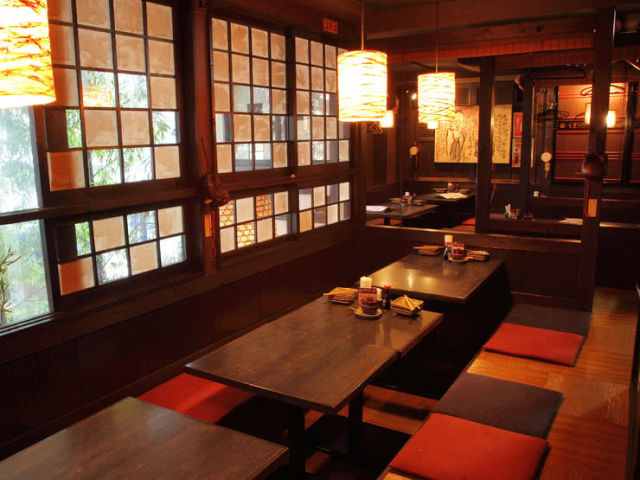 At Asakusa Shokutsugai no Himonoya, let the rich, dense flavor of chicken skewers made with genuine Daisen chicken from Tottori prefecture capture your taste buds. Try familiar cuts like chicken thigh and discover more unusual offerings such as chicken cartilage and chicken tail. Or indulge in the Hansho Katsuobushi Salad, made with special dried bonito flakes with a pure flavor. The restaurant offers all-you-can-drink party courses which are perfect for a night out with a group of friends after the fireworks.
Dinner: 2,500 JPY / Lunch: 800 JPY
Adachi fireworks
Adachi fireworks displays first started in 1924 and take place along the Arakawa river. This is typically one of the first hanabi taikai of the summer season and offers over 12,000 stunning fireworks to illuminate the night. The Nishi-Arai side of the river indisputably offers the best viewing spot.
Sumiyaki Hormone Ikedaya
Sumiyaki Hormone Ikedaya is open late, leaving plenty of time for food and drinks after an extraordinary display of Tokyo fireworks. The restaurant specializes in a popular Japanese variety of barbecue known as horumon (grilled beef intestines). Although organ meat is not so common in other countries, in Japan it is a delicacy, carefully prepared so the charbroiled meat can be fully savored without any unpleasant odors or flavors. It is also excellent with sake or a cold beer. Many people trying horumon for the first time are surprised by its intensely delicious taste.
Sakanaya Ichiba Shokudo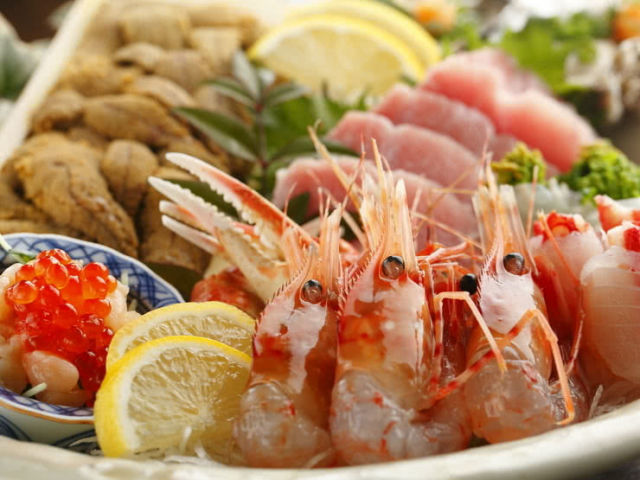 For a memorable meal after the fireworks, visit Sakanaya Ichiba Shokudo, an izakaya offering seasonal seafood at reasonable prices. Dishes like sashimi (raw fish), sushi, and deep-fried tempura that change with the season, are all on parade for your culinary enjoyment. What's more, the restaurant's location close to Adachi Market means that they always have access to the freshest ingredients.
Dinner: 3,000 JPY / Lunch: 1,000 JPY
Read More
Tama River (Tamagawa) fireworks
The Tamagawa fireworks consist of a number of firework festivals that take place along the Tamagawa riverbed. Among those festivals, the particularly famous ones are those that take place in the Setagaya and Kawasaki wards every August. These annual festivals have become a summer tradition, taking place on the same days, with each festival showcasing 6,000 fireworks to crowds upwards of 300,000 people.
Denenchofu Club
For an extraordinary meal after the fireworks display, visit Denenchofu Club at Tamagawa Station. Enjoy decadent dishes like the Beef Cheeks Braised in Wine, made with a rare cut of beef slowly marinated and braised in red wine until tender and falling apart, and the Red Snow Crab and Kujo Spring Onion Spaghetti, irresistible from the first bite. The relaxed atmosphere of the restaurant is just the thing after braving the crowds at a packed Tokyo fireworks festival.
Dinner: 5,000 JPY / Lunch: 1,000 JPY
Read More
Tachikawa fireworks
The Tachikawa fireworks take place every year at Tokyo's Showa Kinen Park, one of the largest and most famous parks in the city. The spacious park is excellent for picnicking and offers free admission after 6pm on the day of the fireworks. However, please note that those who pay the park entrance fee to arrive earlier in the day can grab a prime viewing spot from which to watch the fireworks.
Tachikawa Monya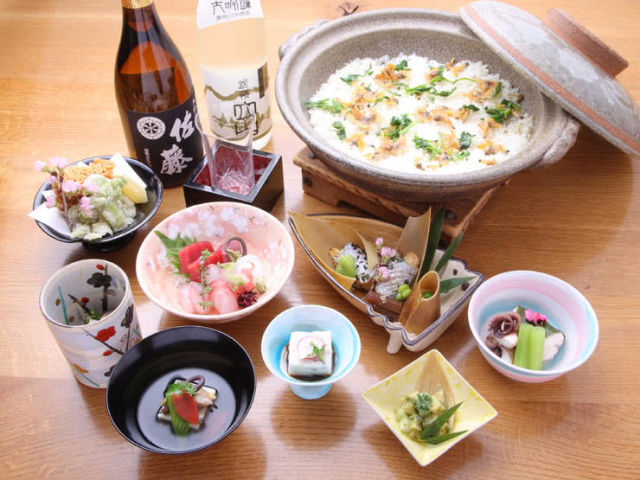 Why not make the evening truly memorable by combining hanabi in Tokyo with an exquisite kaiseki dinner? Kaiseki dining is Japan's traditional haute cuisine featuring a course of small seasonally themed dishes prepared using the freshest ingredients available. Tachikawa Monya is just the place to partake in a luxurious kaiseki meal, with fresh fish shipped direct from Toyama prefecture located on the coast of the Sea of Japan. The cuisine is tailored to each customer's requirements and preferences, making for a spectacular meal.
Dinner: 10,000 JPY / Lunch: 4,000 JPY
Fireworks in Tokyo Best Paired with Great Restaurants
Disclaimer: All information is accurate at time of publication.
Publish-date: Aug 09 2017 Update-date: Aug 06 2019