Kaiseki dining is Japan's traditional haute cuisine, a tasting course of small, elegant dishes precisely prepared to evoke the flavors and imagery of the season. While Kyoto is the birthplace of kaiseki, Tokyo, with its world-class dining offers its own inimitable kaiseki dining scene, influenced by the cooking styles of various regions across Japan. Here are 11 must-try kaiseki restaurants from Japan's metropolitan capital city.


11 Excellent Tokyo Kaiseki Restaurants
Ubuka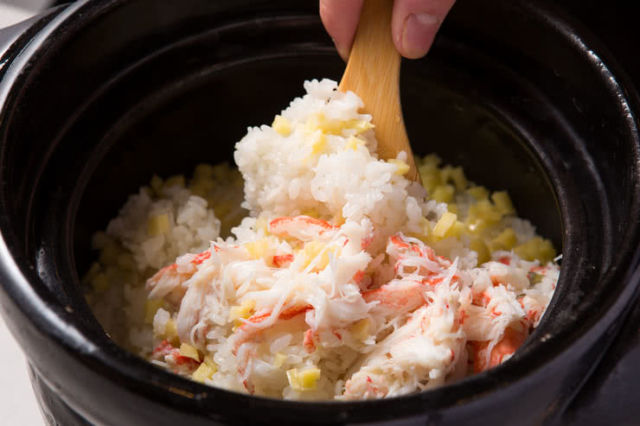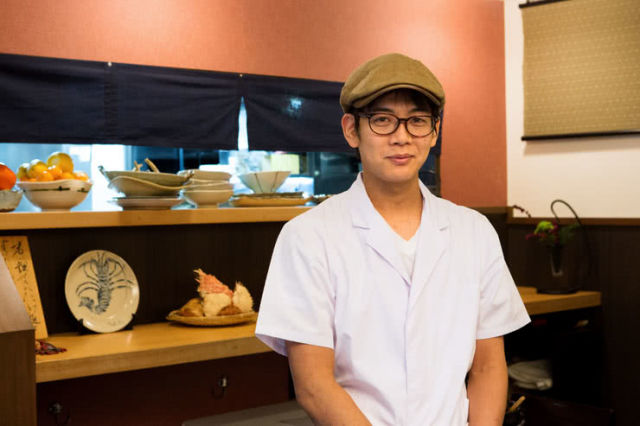 Ubuka is a seafood stop in the Shinjuku area that's the perfect setting to relax and enjoy a specialty meal. Shellfish such as Kuruma prawn, snow crab, and Seiko crab are purchased from the freshest pick available that morning at the world-famous Tsukiji fish market, as well as directly from the fishermen themselves. Depending on availability, Ubuka also offers rare prawn and crab varieties such as prickly pear shrimp or milk crab.
Dinner: 10,000 JPY
Aoyama Gato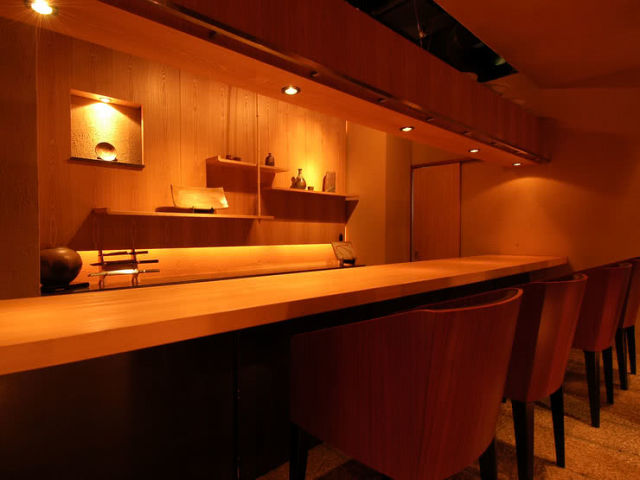 Located in the trendy Omotesando district, Aoyama Gato is a Tokyo kaiseki restaurant that offers Japanese cuisine in a playful style. They specialize in premium Japanese black-haired wagyu beef, raised in Kagoshima and carefully selected. Tender but not overwhelmingly fatty, the rich flavor of the wagyu goes wonderfully with wasabi soy sauce. Enjoy the steak roasted or seared and served in bite-size sushi portions.
Dinner: 10,000 JPY / Lunch: 4,000 JPY
Read More
Kagurazaka Maeda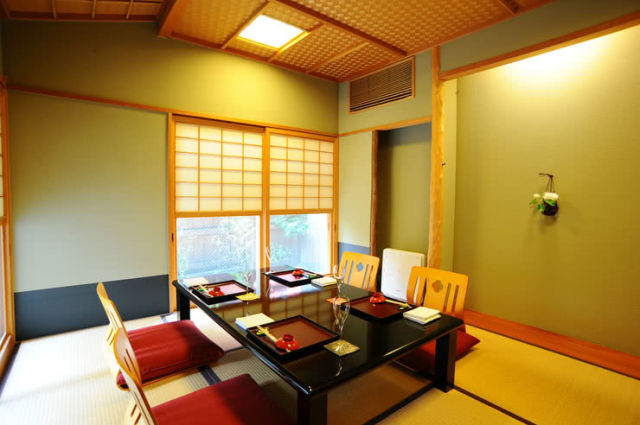 Kagurazaka Maeda specializes in cuisine from the old province of Kaga, today's Ishikawa prefecture. Look for dishes made with traditional Kaga ingredients such as Aigamo duck, a cross between wild and domesticated duck, and namafu wheat gluten. Be sure not to miss their "jibuni", a regional stew made with duck meat, namafu, and seasonal vegetables.
Dinner: 15,000 JPY / Lunch: 5,000 JPY
Ginza Ibuki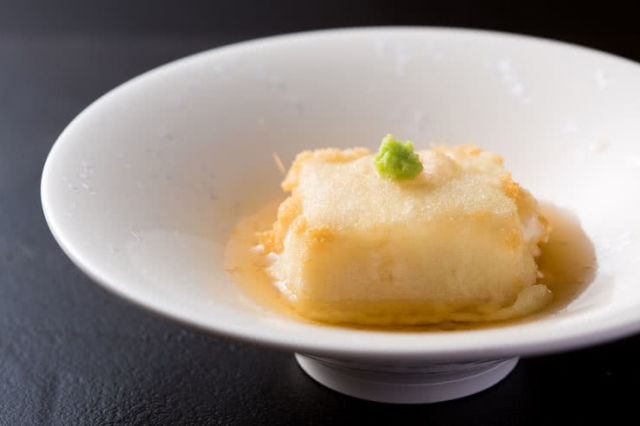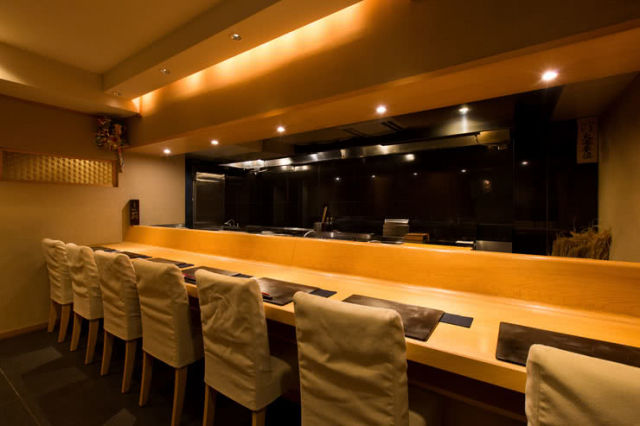 Ginza Ibuki serves the very best bonito fish from all over Japan, including Kochi, Kyushu, and Chiba prefectures. The carefully selected fish is broiled over a straw fire for approximately one minute and served still warm. Try the seared bonito with a sprinkle of "Ichiban Salt" from the Goto Islands, and savor the way that the meaty and fatty parts of the fish come together. The dignified decor of Ibuki's upmarket Ginza location brings an air of deep refinement to the dining experience.
Dinner: 13,000 JPY / Lunch: 2,600 JPY
Read More
Fukui Boyoro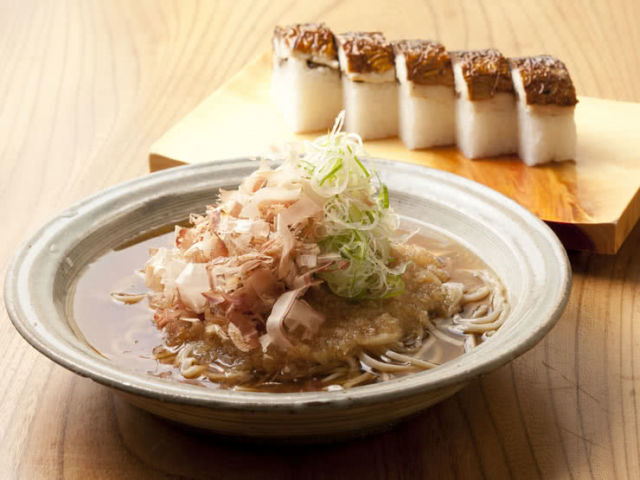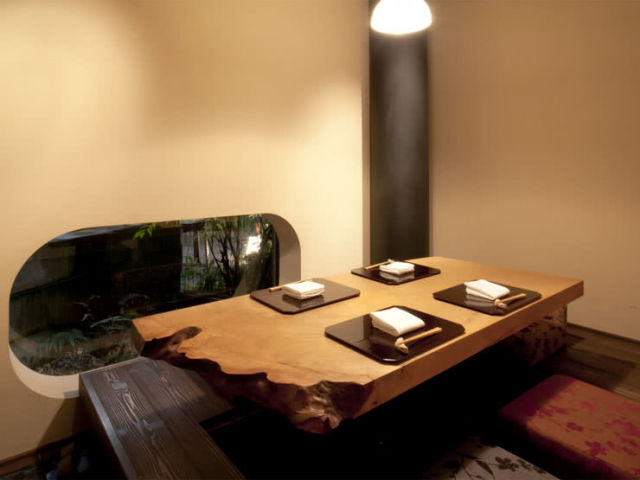 Enjoy the local cuisine of Fukui prefecture at Fukui Boyoro, a Tokyo kaiseki restaurant serving high-quality seafood dishes like Echizen crab and grilled mackerel sushi, as well as Fukui-style Oroshi-Soba noodles topped with grated daikon radish. Although the restaurant is located in Aoyama, the building is actually an antique home from Fukui prefecture that was dismantled and brought to Tokyo. The building's unique blend of antique and modern Japanese styles is sure to leave a lasting impression.
Dinner: 7,000 JPY / Lunch: 1,000 JPY
Read More
Ginza Uchiyama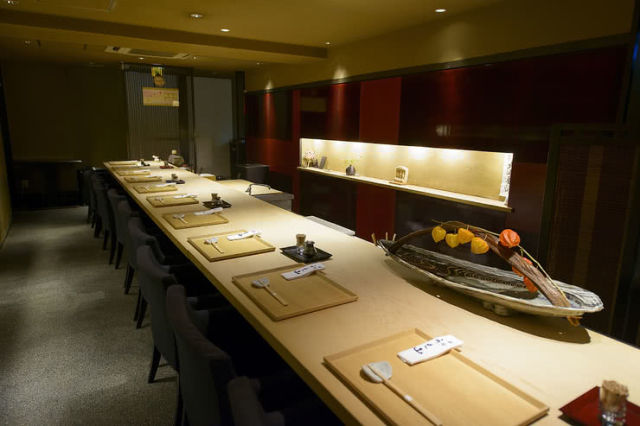 Ginza Uchiyama offers creative kaiseki dishes that have earned the restaurant its fair share of Michelin accolades. Rejoice in the savory, multi-layered taste of their homemade karasumi (salted mullet roe) which has a springy, moist texture and pleasantly sweet flavor. Green tea can be poured over the karasumi to add additional depth to the tasting experience.
Dinner: 22,000 JPY / Lunch: 3,500 JPY
Read More
Shojin Ryori Daigo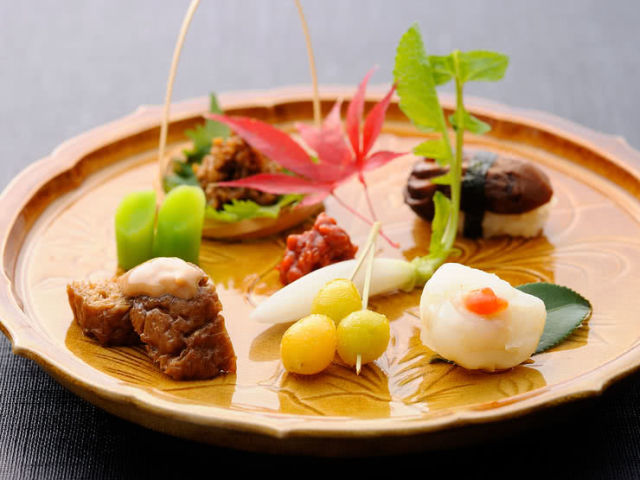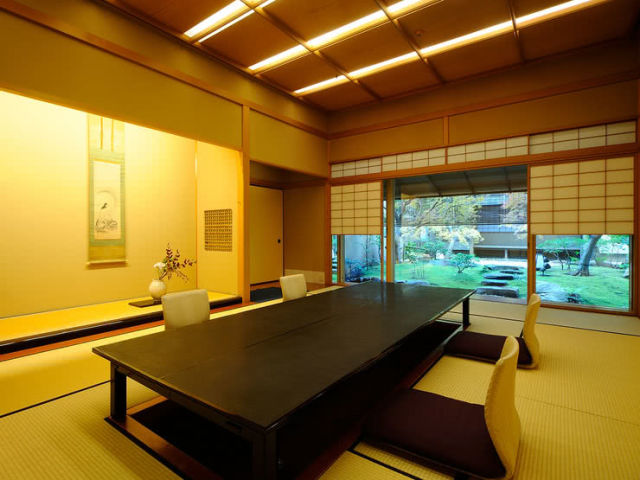 Those looking for a vegetarian kaiseki in Tokyo will want to visit Shojin Ryori Daigo, located near Kamiyacho station. They specialize in shojiin ryori, the traditional vegetarian cooking served in Buddhist temples, and Japanese soba noodles hand-made with fresh buckwheat flour. Their Seasonal Eight Dish Assortment uses the very best ingredients and can even be adapted for a strictly vegan menu if the restaurant is notified in advance.
Dinner: 21,000 JPY / Lunch: 10,000 JPY
Kasane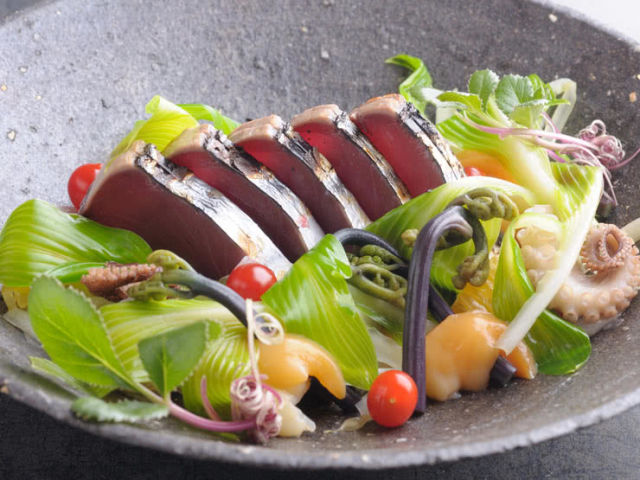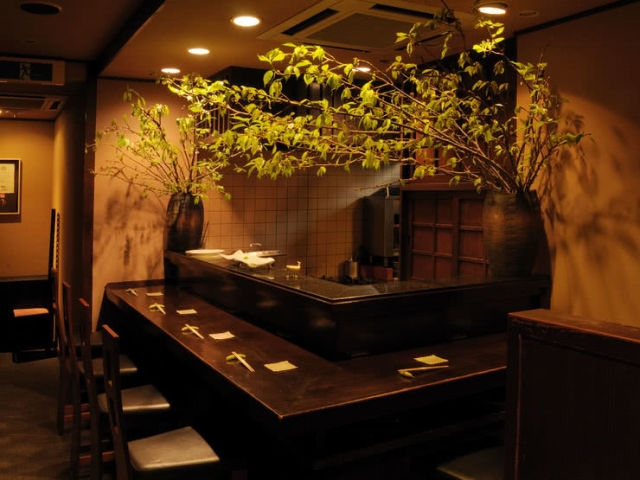 At Kasane, discover traditional Japanese cuisine made with choice ingredients and served in a calming atmosphere for those with mature tastes and a discerning palate. Their Bonito Tataki (seared fish) with the Colors of Early Summer is a seasonal dish, in which dense bonito fish from Kyushu is seared briefly over strong, direct heat. It's served with homemade ponzu (citrus and soy sauce-based condiment) made from "Hebe vinegar", a specialty of Miyazaki prefecture.
Dinner: 15,000 JPY
Mutsukari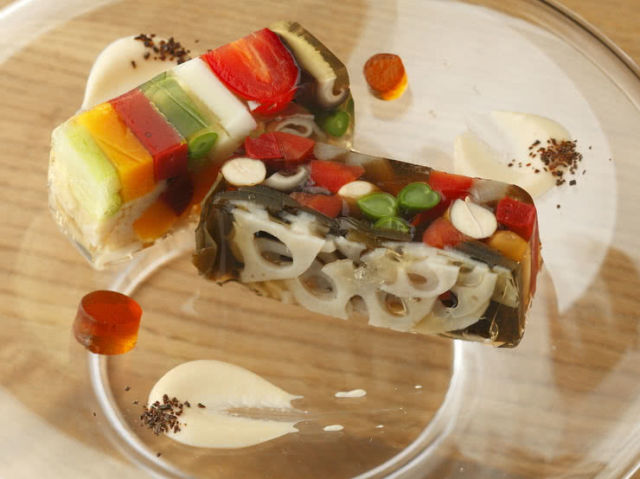 Savor luxurious dishes while observing the masterful preparations of the head chef working in a fully open kitchen. Dishes like the Seasonal Vegetable Jelly will delight the five senses with its vivid colors. A terrine jelly made from tomatoes, shiitake mushrooms, Japanese potatoes, and ten other kinds of vegetables, the dish is carefully layered for a perfect presentation of flavor, texture, and aroma.
Dinner: 17,000 JPY
Nishiazabu Kappo Takumi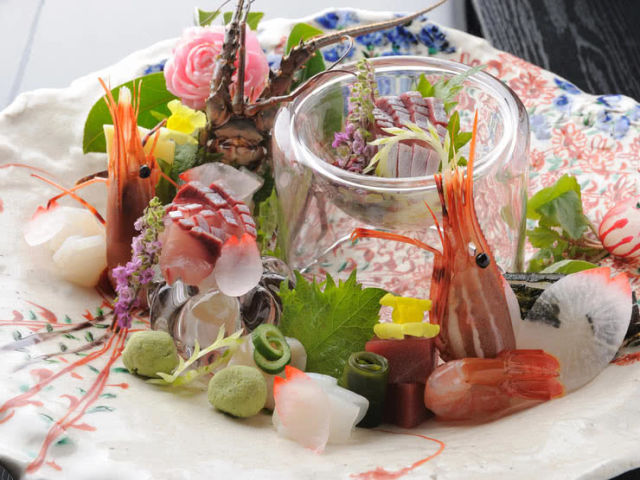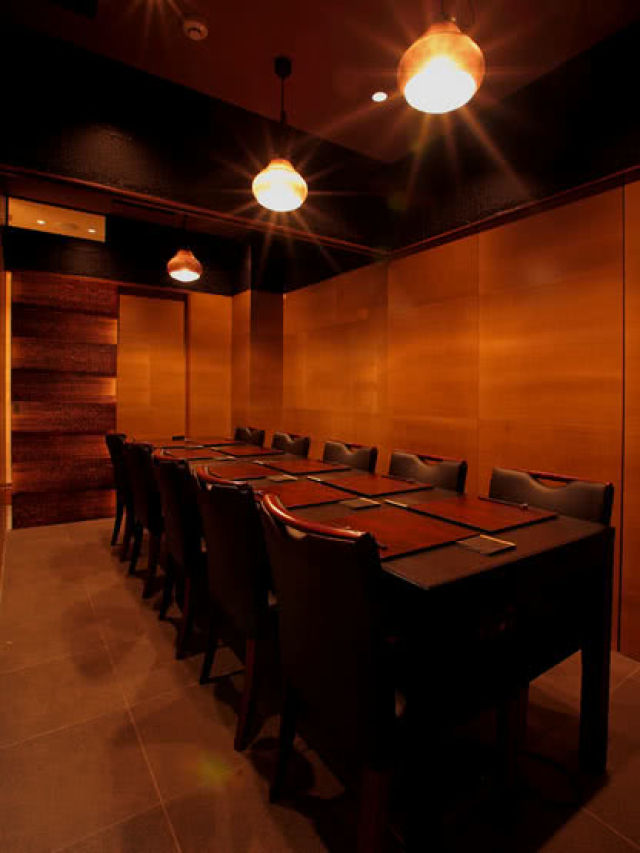 Nishiazabu Kappo Takumi offers both private dining rooms and counter seating where guests can interact directly with the head chef. Enjoy their exquisite courses arranged on gorgeous dinnerware, including dishes like mochi pork from Shizuoka Prefecture, marinated in shio-koji and slowly simmered with brown sugar for a rich umami flavor. Their delicate, round temari sushi balls are a feast for the eyes and the palate.
Dinner: 14,000 JPY / Lunch: 2,000 JPY
Read More
Tokuuchiyama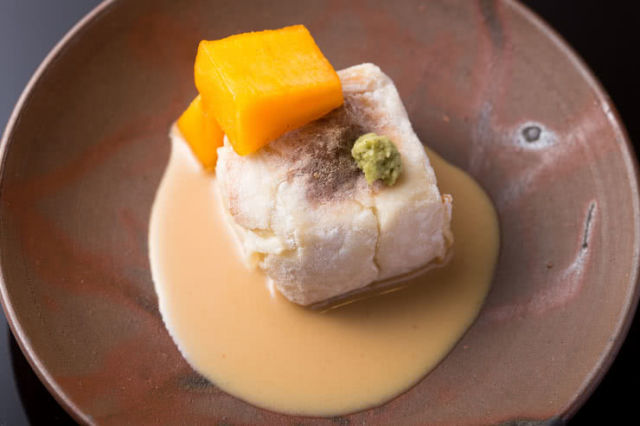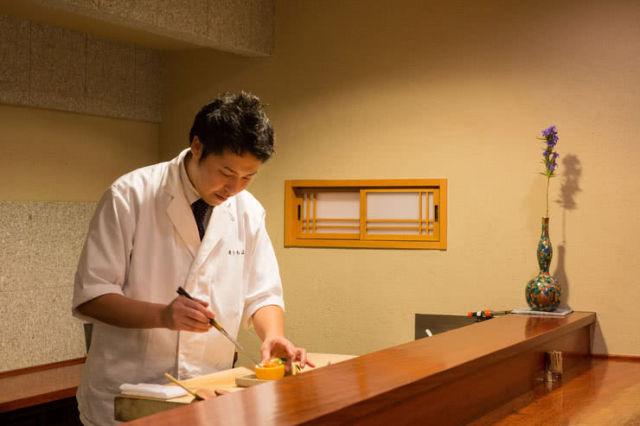 At Tokuuchiyama, the head chef has a keen sense of and attention to detail, which extends not only to his preparation of delicious Japanese seafood but also the restaurant's interior. Sesame tofu, the restaurant's signature item, is inherently simple so the allure of the dish comes from the superb texture and plentiful flavor of the tofu's careful preparation. It's made by kneading sesame paste together with kudzu (arrowroot) for a softer texture, then coating the sesame tofu with potato starch and frying. It's accompanied by a rich sesame sauce and seasonal garnish.
Dinner: 15,000 JPY / Lunch: 5,000 JPY
Read More
Dine at a Kaiseki Restaurant in Tokyo For a Uniquely Japanese Experience
Disclaimer: All information is accurate at time of publication.
Publish-date: Aug 09 2017 Update-date: Aug 06 2019