Publish-date: Jun 15 2018 Update-date: Feb 14 2019
Like and Share us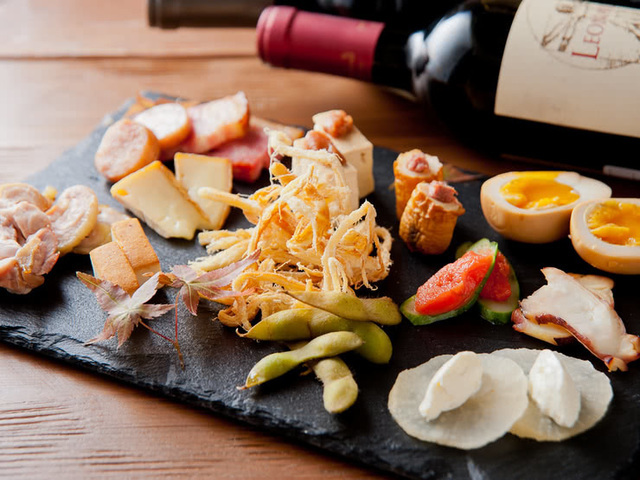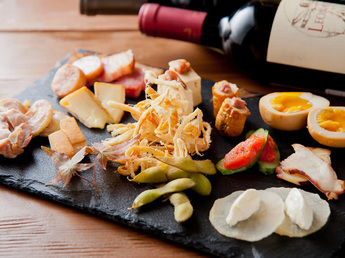 Department stores, specialty stores, and luxury brands all stand side by side in Shinsaibashi, Osaka, which is famed not only for its abundance of shops but also for its tourist attractions. This article will introduce 15 amazing restaurants in this area, allowing you to combine sightseeing with delicious cuisine!
1. Kaniyoshi (Japanese Cuisine)
Kaniyoshi
2. Wabaru Kai (Japanese Cuisine)
Wabaru Kai
3. KIWAMI KAGURA (Japanese Cuisine)
KIWAMI KAGURA
4. Sushi Omasa (Sushi)
Sushi Omasa
5. Kiwamidori Ebisu (Japanese Cuisine)
Kiwamidori Ebisu
6. Danro (Yakiniku)
Visitors of this top-quality yakiniku (Japanese BBQ) restaurant can relax in this sophisticated restaurant with a chic interior. From their extensive menu, the top dish has to be the [Premium Tongue] (2,680 JPY). Not only is it more generously cut than other tongue dishes, but the chef also carefully scores the meat to ensure it becomes incredibly tender. Be sure to try it with lemon salt for the ultimate experience! The [Tender Queen] (1,980 JPY), with an exquisite balance between lean and fatty meat, is also highly recommended.
Danro
7. Sui (Kaiseki)
Sui
8. Yamafuku (Japanese Cuisine)
Oden, a Japanese dish where ingredients such as fishcakes and vegetables are slowly stewed in dashi, is a kind of comfort food. Foodies in Osaka love Yamafuku for its wide range of oden and creative cuisine. First-timers should start with classic oden offerings like daikon (Japanese white radish), thick deep-fried tofu, and konjac. Oden is made by stewing ingredients in dashi, with each type of ingredient having its own pot, for as long as possible. This ensures that the umami from the dashi seeps into them! Meat lovers may want to consider trying the Kuroge Wagyu (a type of high-quality beef) served in the [Premium Beef Shabu-Shabu] (sliced meat parboiled with vegetables).
Yamafuku
9. Trattoria ALBERO (Italian Cuisine)
Trattoria ALBERO stands out from the crowd with their Italian cuisine, which draws out the deliciousness of the quality ingredients that they use, such as seafood shipped directly from fishing ports and freshly harvested local vegetables. The stone-paved inner garden, as well as the high ceiling, make this place a perfect spot to relax and enjoy a meal. The [Brined Fresh Fish Acqua Pazza] (1,600 JPY for 2 people) is particularly popular. The umami of the fish is condensed by the brine, after which the fish is steamed and simmered in the oven with other ingredients like shellfish and vegetables. The type of fish used in this dish changes according to the season. For example, pike conger, a Kansai specialty, is served up during the summer months.
Trattoria ALBERO
10. Bruno del Vino (Italian Cuisine)
This charming Italian restaurant that incorporates the charms of a Spanish bar is located on 1F of HOTEL TRUSTY SHINSAIBASHI. The bright and open space lets customers experience the atmosphere of the lively towns of Florence in Italy or Garcia in Spain. The [200g of Black Angus Beef with Picual EXV Olive Oil and Maldon Sea Salt] (2,400 JPY) comes highly recommended. This dish, packed full of flavor, consists of a generously-sized cut of slowly-grilled meat. Those who prefer pasta should definitely consider the [Sea Urchin and Sweet Tomato Spaghettini] (2,400 JPY).
Bruno del Vino
11. Tabiji Kitchen (Cafe)
Known for its classy wall art, this cafe serves up delicious fusion and international cuisine. The [Moroccan-style Meat Ball Tagine] (720 JPY), with its spiced and herbed lamb meatballs served in a homemade tomato sauce, is a long-standing favorite. It has an exotic feel to it, thanks to the secret ingredient of dried fruit. The [Greek-style French Fries], with their feta cheese and garlic oil flavors, are a real treat!
Tabiji Kitchen
12. Sakaisuji Club (French Cuisine)
Authentic Italian and French dishes are served in this elegant and classic establishment. The Italian restaurant, known as AMBROSIA, is on the first floor, whereas the private rooms with the French menu - known as L'HISTOIRE - are located on the second and third floors. The fourth floor is reserved for weddings and parties. The Italian [Pranzo del Giorno] (1,200 JPY) comes highly recommended but is only available for lunch on weekdays. This great value course comes with the pasta of the day, an appetizer, a drink, and more. For dinner, you can't go wrong with the French [Chef's Special: Seasonal Dinner Course] (10,000 JPY).
Sakaisuji Club
13. Kunsei Bar Motokara (Italian Cuisine)
Kunsei Bar Motokara is popular for its aged and smoked dishes, which go amazingly well with both wine and beer. The [9 Assorted Smoked Platter] (1,080 JPY for 2 people) consists of a range of ingredients, which have been smoked in different ways using different woodchips depending on the ingredient, ensuring the food remains high-quality. The bone-in chicken thigh, duck breast, and domestic pork shoulder used in the [Assorted Smoked Meat Platter] (2,200 JPY for 2 - 3 people) are all succulent and rich, with an unmistakable umami. Why not wash the deliciousness down with some [Schlenkerla Marzen] (1,500 JPY) (a type of smoked German beer)?
Kunsei Bar Motokara
14. Butasyo (Shabu-shabu, Sukiyaki)
Butasyo
15. UROKO (Seafood Izakaya)
UROKO
Shinsaibashi is, no doubt, a haven for delicious food in western Japan. From Japanese cuisine to French cuisine – it's perfect for a day-long food tour!
Disclaimer: All information is accurate at time of publication.