Publish-date: Dec 25 2019 Update-date: Jan 31 2020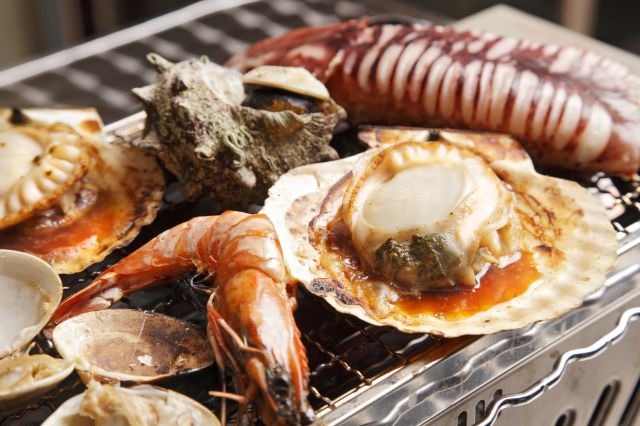 The best way to taste the original freshness and sweetness of seafood, besides eating them raw, is grilling! In Japan, there is a cooking method called "robatayaki", often shortened to "robata". Select fresh seafood is grilled over hot charcoal in front of guests until the skin is crisp with a divine aroma, and they are then served directly to the diners. Imagine a large, fresh shrimp sizzling on a grill, and you can smell its rich aroma and see the juice dripping... Are you hungry yet? Let's check out some places serving "robata" in Japan!

Why Is It Called "Robatayaki"?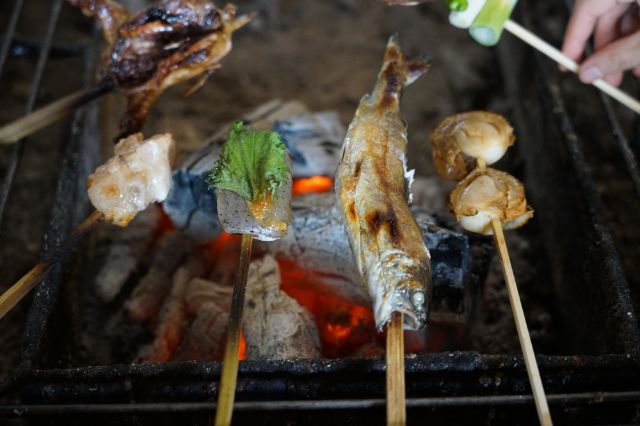 Grilling seafood was common in the past as people back then had already developed the habit of preparing seafood this way. However, it wasn't until the opening of a restaurant named "Robata" in Sendai in 1950 that the name "robatayaki" was finally created. Not long after the end of World War II, fishing was booming in Sendai and the main source of food for the people there was seafood. Combined with the fact that cooking with gas had yet to become mainstream, most households, including this Robata restaurant, still resorted to using coal for cooking.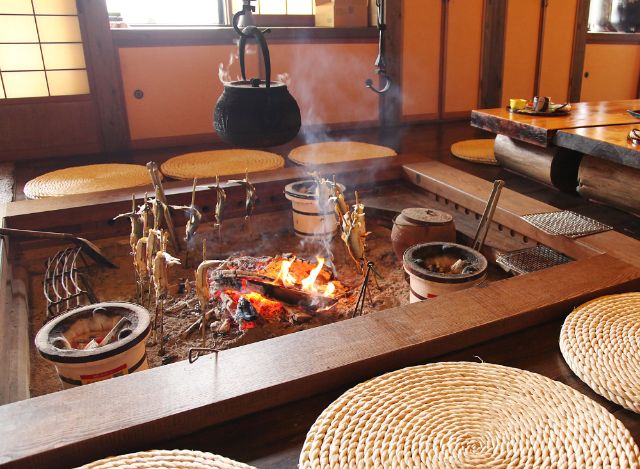 Upon stepping into Robata, customers would see seats surrounding an elevated charcoal grill in the center, where the owner cooked vegetables and seafood, and then served them straight up to guests using a wooden paddle. The restaurant was not famous merely for its food though, but also the talkative and eloquent owner. A lot of wealthy people and intellectuals would come here to have a chat with the boss, and slowly the place had become a popular socializing and gathering venue. Proving a successful formula, soon more robatayaki restaurants followed and opened in different places. This method of using charcoal to cook seafood and other ingredients has been called "robatayaki" ever since.

How to Enjoy Robatayaki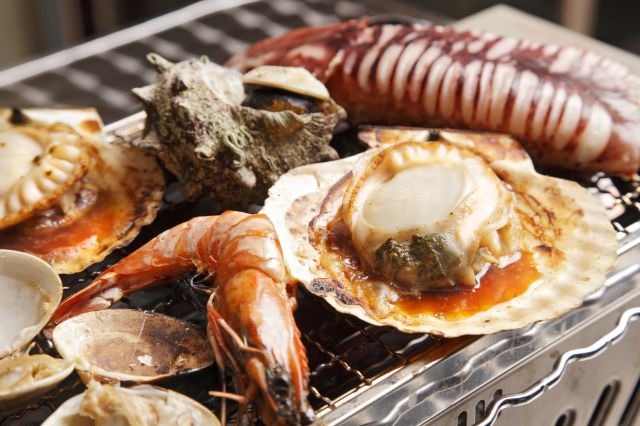 Although most robatayaki ingredients consist of seafood and vegetables, in recent years, meat grilling has also become an option. There are two types of robata restaurants – some of them let you grill it yourself while others grill it for you. For the former, using the small grill provided, you can decide how to cook the food and for how long, while for the latter, the chef will take your order and serve the grilled dishes to you with a wooden paddle. Each method has its own fun and enjoyment, so remember to choose the restaurant according to your preferences.

Must-try Robatayaki Food!
The key to enjoying robatayaki is choosing the seafood or vegetables you like to grill. If you have difficulty choosing and don't want to randomly pick some food that may be hard to handle, check our list of recommendations. With this, even a robata first-timer can be a master!

Scallop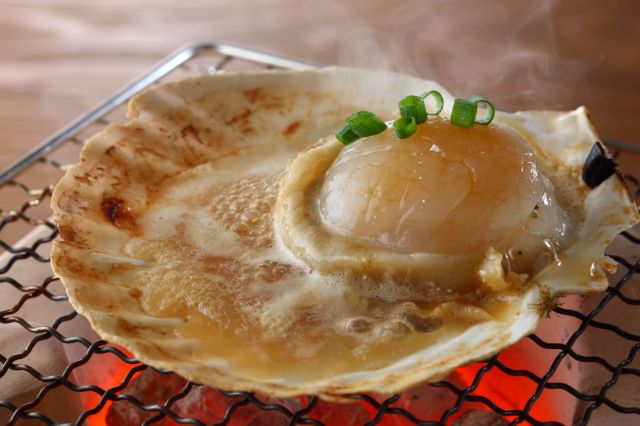 Scallop has one of the sweetest flavors among shellfish. Whether you are eating it raw or cooked, its deliciousness will continue to bring you happiness and satisfaction without fail. Grilled scallops taste even better with its juiciness, rich seafood flavor, and firm texture. You may even change it up a little with butter or soy sauce seasoning. Scallop is definitely one of the most popular ingredients in robatayaki.

Sazae (Horned turban shell)
Sazae may not have a pleasing look, but it is actually one of Japan's national foods. Grilled to sizzling perfection, its extra chewy texture and luscious, fresh taste of the sea explain its popularity. You may even add a little soy sauce to take the sazae aroma to the next level!

Hokke (Okhotsk atka mackerel)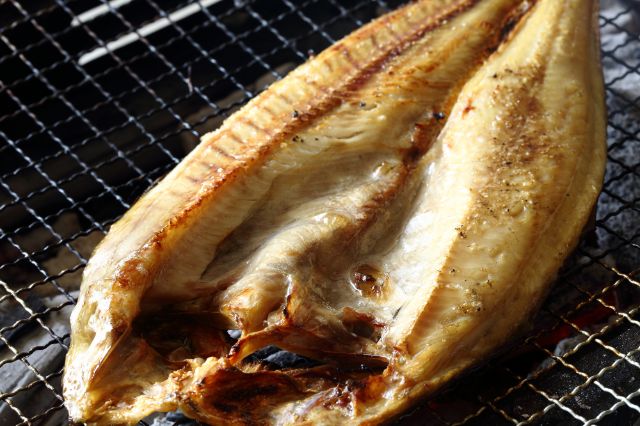 Hokke (Okhotsk atka mackerel), found only in temperate regions, has a deliciousness unique to Japan and is known for its firm flesh and relative lack of fish bones. The Japanese like to soak the fish in salt water, let it air-dry for a night, and grill it the next day. This way, not only can you savor its original sweetness, the texture will be light and refreshing, making it one of the signature foods of robatayaki.

5 Great Robatayaki Restaurants in Hokkaido, Okinawa, and Tokyo
Robatayaki restaurants are found all over Japan, but if you want to find a truly delicious place, head over to areas that produce fresh seafood! Here are 5 picks of robata restaurants in Hokkaido, Okinawa, and Tokyo. Follow this guide and your first robata experience is bound to be amazing!

Yakino Uojima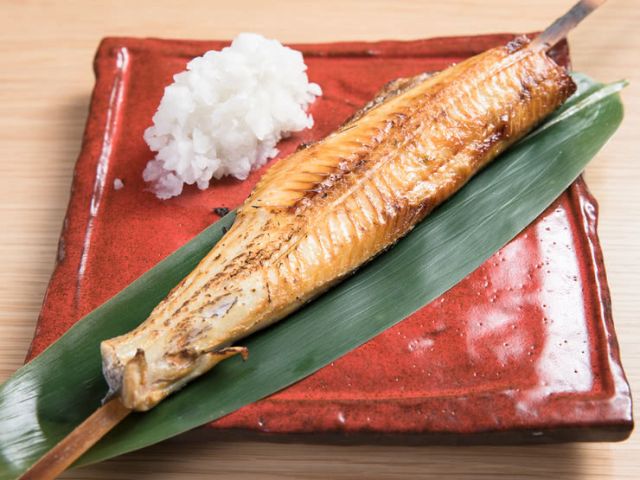 Located near Miebashi Station in Okinawa, Yakino Uojima insists on cooking only fish caught on the same day, so the menu may be different every time you visit. In fact, the place is owned by a seafood dealer, which is why the food is guaranteed freshness and diversity.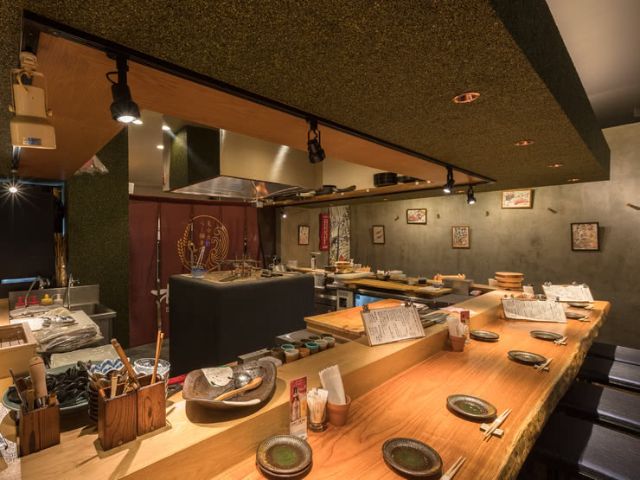 The trick to its tasty robatayaki is not just the absolute freshness of the seafood, but also its experienced chefs' unique method of removing excessive fat from the ingredients before grilling to create a juicy but not greasy texture. With the chefs cooking in an open kitchen, you can even witness this magical process that gives satisfaction to both your eyes and stomach!

Grilled fish and Sushi Yakino Uojima
Open
:
Lunch 11:00 am - 3:00 pm (L.O. 2:30 pm) / Dinner 5:30 pm - 0:00 am (L.O. 11:00 pm)
Closed
:
None
Average price
:
[Dinner] 4,000 JPY / [Lunch] 1,000 JPY
Access
:
3-minute walk from Yokoyama intersection on Route 58
Address
:
2-16-3 Kumoji, Naha, Okinawa
Map
More Details
   Reservation   
KYOSUKE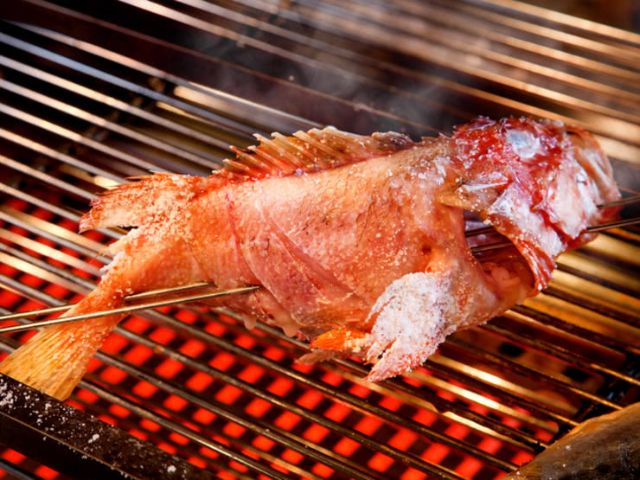 Recently opened in April 2019 in the lively Shinjuku-sanchome area, KYOSUKE has already become a restaurant in the spotlight. It is well-known for its distinctive oden (Japanese broiled dishes) as well as fresh, juicy robatayaki food.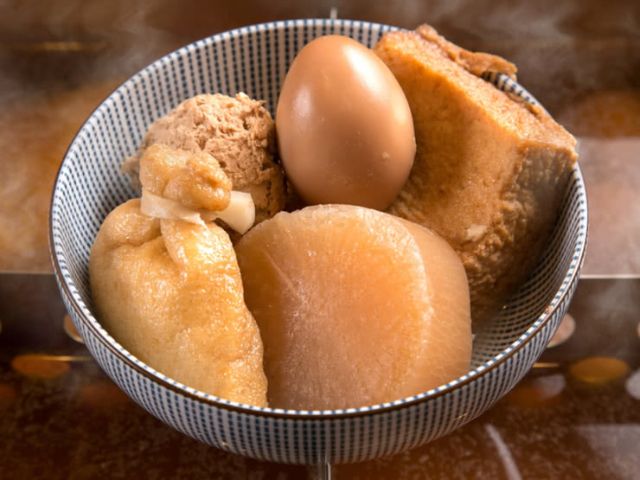 The best thing about the robatayaki is that you can savor fresh seafood and vegetables from across Japan. To make sure every dish is at its best when served to customers, the chefs must skillfully control the heat and timing of the grilling, taking the flavor of the food to the highest level. Besides this, the oden cooked separately in two types of broth is also a must-try in winter.

KYOSUKE
Open
: [Tuesday - Sunday, National Holidays, Day before National Holidays] Dinner 5:00 pm - 12:00 am (L.O. 11:30 pm)
Closed
: Monday
Average price
: 4,000 JPY
Address
: B1F, Yamaguchi Bldg., 3-6-9, Shinjuku, Shinjuku-ku, Tokyo
Map
More Details
 Reservation 
WAKASHI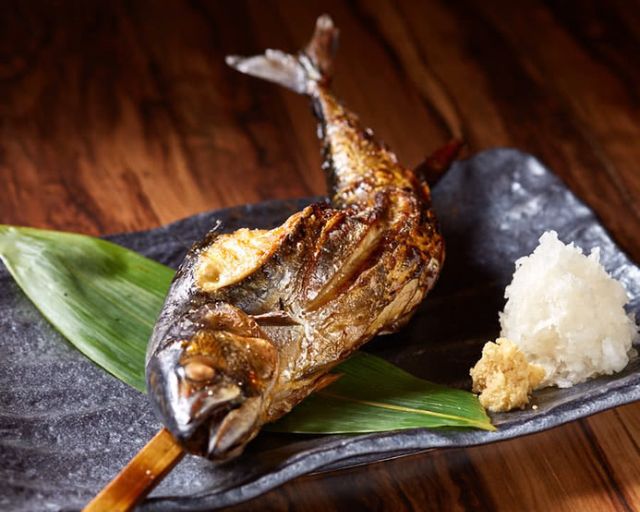 Taking pride in their yummy dishes is WAKASHI on Kokusai Dori, a must-visit street in Okinawa. One may already be satisfied with the local fish from Okinawa, but the chefs insist on purchasing seafood from across Japan in order to serve their guests with amazing cuisine prepared with the best ingredients of the season.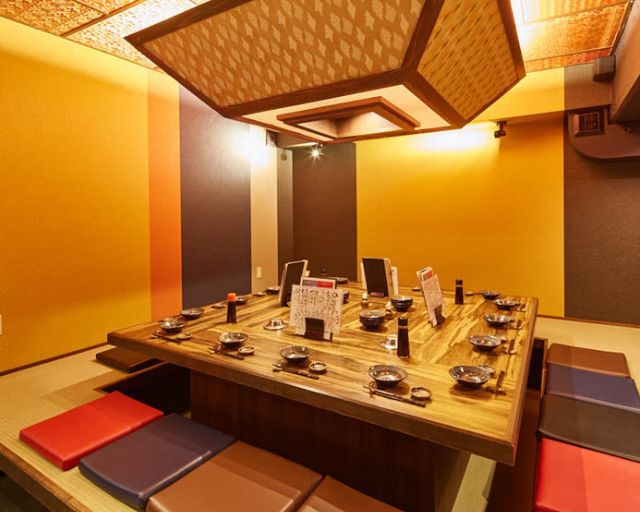 Grilled using binchotan, a type of charcoal traditionally used in Japanese cooking, the food is not only crisp on the outside and succulent on the inside, but also has a distinctive charred aroma that highlights the unique freshness and sweetness of the seafood. What's more, the chefs will grill with dry straw for a slightly different scent from charcoal. Try it for yourself - you will understand the nuance in taste as well as the effort and heart the chefs put in.

WAKASHI
Open
: Dinner 5:00 pm - 12:00 am (L.O. Food 11:00 pm, L.O. Drinks 11:30 pm)
Closed
: Irregular
Average price
: 4,500 JPY
Address
: 2-8-37, Matsuo, Naha-shi, Okinawa
Map
More Details
 Reservation 
Marukatsu Otaru Suisan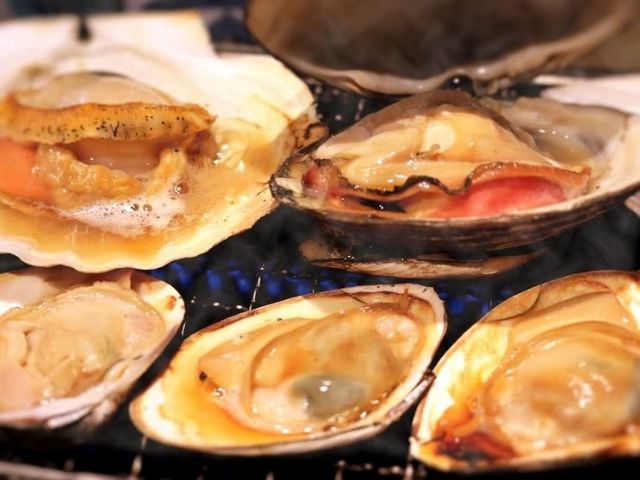 Offering rotabayaki seafood caught in offshore Hokkaido and in Otaru, "Marukatsu Otaru Suisan" has made a name in Otaru, one of the best foodie cities in Hokkaido. Thanks to the aroma of the fresh seafood after charcoal grilling and the rich soup with all the essence, this restaurant has gained huge popularity in the city.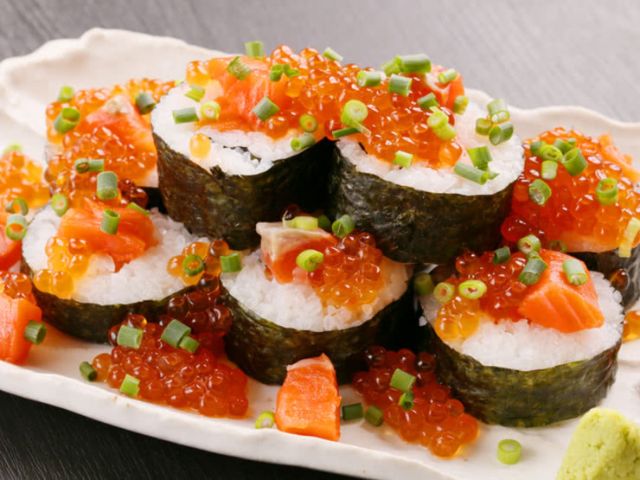 Many come here for the freshly prepared tuna paste and tuna cheek meat, both of which are uncommon at other izakayas (Japanese pub). The restaurant even serves [Bukkake Morezushi] topped with an avalanche of salmon and salmon roe with which the guests will certainly love!

Marukatsu Otaru Suisan
Open
: [Monday - Thursday, Sunday, and National Holidays] Dinner 5:00 pm - 10:30 pm
[Friday, Saturday, Day before National Holidays] Dinner 5:00 pm - 11:30 pm
Closed
: Irregular
Average price
: 3,500 JPY
Address
: 1-11-10, Hanazono, Otaru-shi, Hokkaido
Map
More Details
 Reservation 
MARUKITA Suisan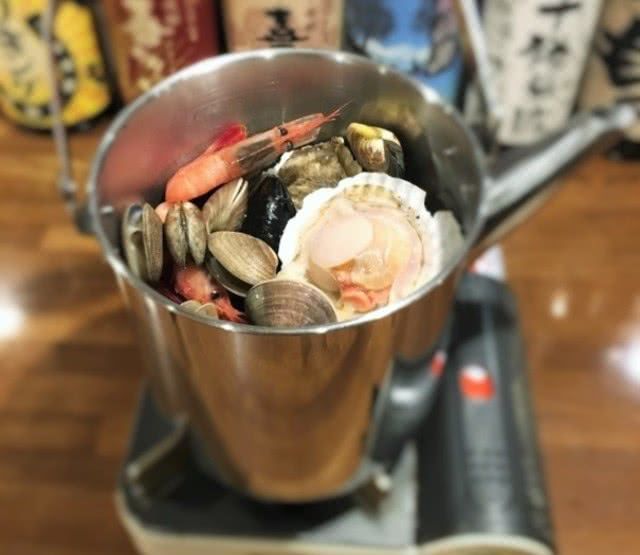 Want to enjoy delicious food  on a budget? MARUKITA Suisan is one of the best robata restaurants with great value for money in Hokkaido. Here, not only can you try all types of fresh shellfish and Hokkaido fish, you can also try the [Yakanyaki], the restaurant's signature dish with grilled seafood like scallops and sweet shrimps. You can even add ramen into the soup to make the very best seafood noodles!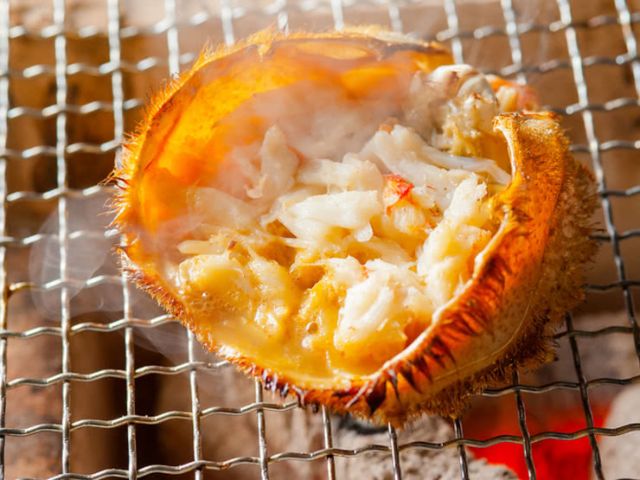 To help people understand just how fresh their ingredients are and how much fun robatayaki can be, they allow customers to try grilling the food themselves as well. Don't worry, even if this is your first time grilling, the owner will teach you everything you need to know, including tips on how to bring out the best of the ingredients!

MARUKITA Suisan
Open
: 5:00 pm - 12:00 am (L.O. 11:30 pm)
Closed
: Monday
Average price
: 3,500 JPY
Address
: 1-3-1, Saiwai-cho, Chitose-shi, Hokkaido
Map
More Details
 Reservation 
Do you feel more familiar with Japan's famous robatayaki now? If you love seafood, don't miss out on this great opportunity to taste some of Japan's delicacies straight from the ocean!

Disclaimer: All information is accurate at time of publication.