Publish-date: Nov 30 2018 Update-date: Jun 15 2020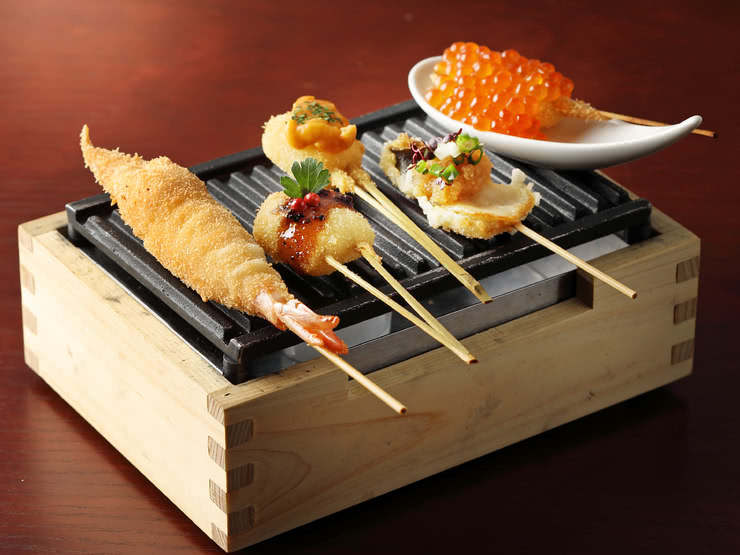 Kushiage is a popular dish that involves deep frying individually breaded and skewered seasonal ingredients. Choosing your preferred ingredients, and matching them with a glass of wine or beer, can be quite an enjoyable dining experience. Here are 10 great eateries for enjoying incredible kushiage in Tokyo!
In Tokyo, you'll find kushiage being served in chic and high-class restaurants, as well as lively and affordable eateries. Made with carefully selected, seasonal ingredients, kushikatsu offer a taste of the seasons, so do try some!
Disclaimer: All information is accurate at time of publication.