Kushiage? If you're looking for a restaurant that serves food in that category, then you've come to the right place.
Here, you'll definitely find a restaurant that fits your search criteria, so take a look!
Latest Posts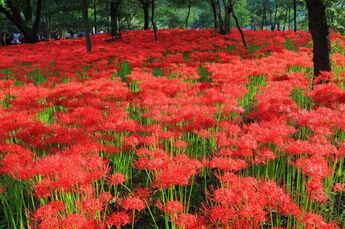 Kinchakuda Manjushage Park: Japan's Ultimate Spot for Higanbana With a Stunning 5 Million Flowers!
The official name for "manjushage" (red spider lilies), which often feature in Japanese anime, is actually "higanbana". With delicate petals and vivid colors, they create a mystical, out-of-this-world scene when blooming in clusters. This article introduces Kinchakuda in Saitama Prefecture, the place to go to enjoy views of Manjushage, and restaurants near major stations to enjoy when visiting Kinchakuda by train.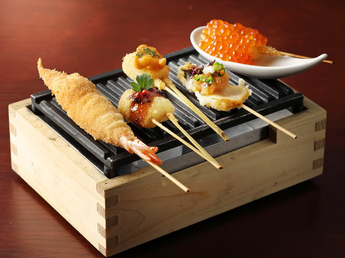 Enjoy the Seasonal Ingredients! 10 Great Spots for Eating Kushiage in Tokyo
Kushiage is a popular dish that involves deep frying individually breaded and skewered seasonal ingredients. Choosing your preferred ingredients, and matching them with a glass of wine or beer, can be quite an enjoyable dining experience. Here are 10 great eateries for enjoying incredible kushiage in Tokyo!