Publish-date: Aug 29 2023 Update-date: Sep 27 2023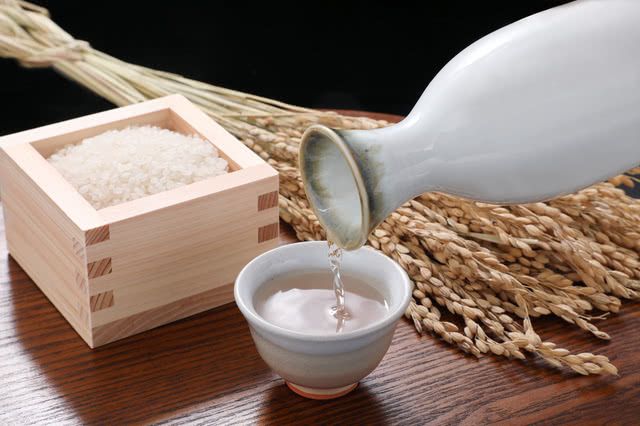 Are you familiar with Japan's national alcohol, nihonshu? Better known as sake, this delicious beverage is steadily gaining global recognition. Once you acquire a deeper knowledge of sake, you'll be able to enjoy Japanese and other cuisines even more. This article will introduce you to the world of sake, including its various types and how best to enjoy them.
The Basics of Japanese Sake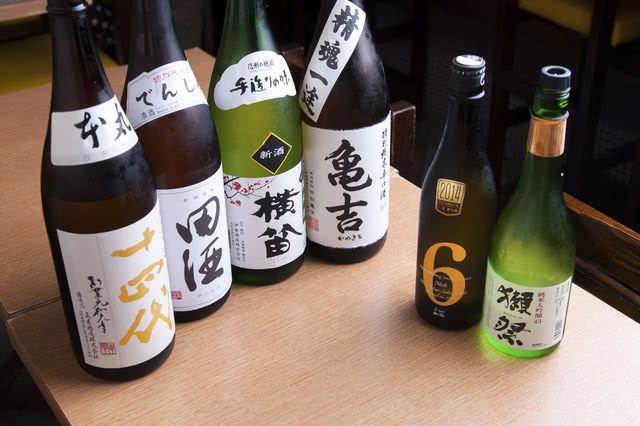 Sake is an alcoholic beverage brewed in Japan using unique techniques using ingredients such as rice, koji (rice inoculated with a type of mold), and water. With its rich history, sake holds a significant place in Japanese culture and is often presented as an offering to deities during festivals and rituals.

The diverse brewing techniques may make sake appear complex, but don't let that intimidate you. You just need to remember four basic categories based on aroma and flavor: daiginjo and ginjo for potent aromas; matured or aged sake for a deep aroma and bold flavor; honjozo and namazake for a light and refreshing flavor; and junmai for a full-bodied and robust flavor. Once you're familiar with these types of sake, you'll have no trouble picking the perfect brew to complement your meal.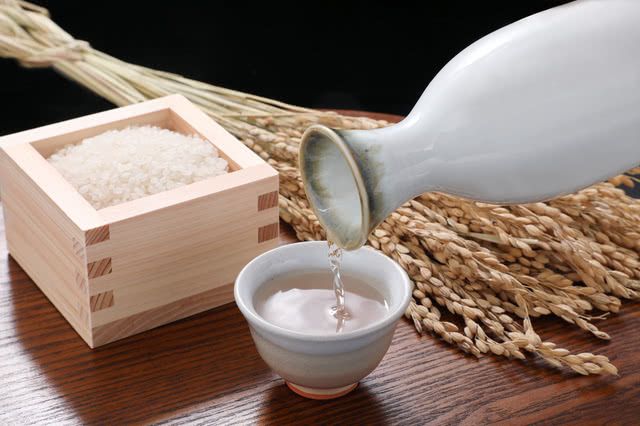 Similarly to wine, sake brewing is seasonal, and new sake is called shin-shu, which is released around November through March of the following year. The most coveted of these brews is arabashiri, which is the very first batch of freshly pressed sake and is noted for its clean and refreshing flavor. There is also hiyaoroshi, which undergoes a summer aging process before being released in autumn, giving it a boost of umami that feels smooth on the palate. Both arabashiri and hiyaoroshi are limited-time offerings that sake enthusiasts eagerly anticipate each year.
The Delightful Art of Sake Pairing!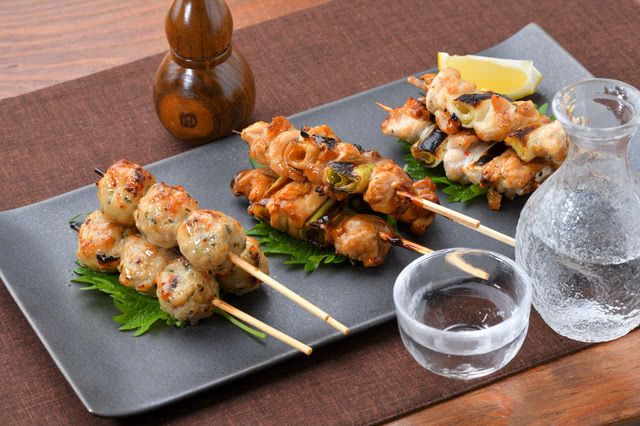 The light and refreshing flavors of honjozo and namazake make them ideal companions for meals. For Japanese food, they are a good match for sashimi, soba, tempura, and yakitori (grilled chicken skewers), but they also harmonize wonderfully with Italian dishes like marinated octopus and cold pasta.

On the other hand, the highly aromatic notes of daiginjo and ginjo are best paired with fragrant and acidic foods. They beautifully complement Japanese dishes like hamo (pike conger eel) seasoned with sour plum sauce, along with sunomono (lightly pickled vegetables), or Vietnamese food with white fish grilled in aromatic herbs and other herb-heavy dishes.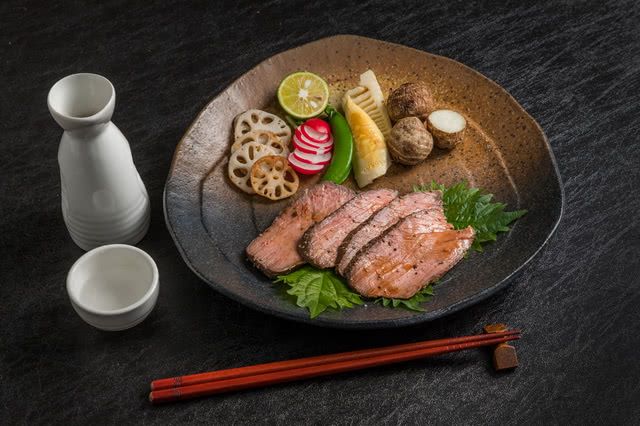 Junmai, with its robust and deep flavor, can be enjoyed with almost any culinary offering, from traditional Japanese food like oden (a type of hotpot) and nimono (simmered dishes) to Western options like steak, gratin, and cheese fondue. Junmai is also delicious when served warm, which is known as okan.

Matured and aged sake have been stored for a period of three to ten years, giving them highly fragrant and full-bodied characters. Their intense and complex profiles pair well with cheeses, dried fruits, and desserts like chocolate cake, making them an excellent digestif to finish off your meal. If you prefer sake with the main course, consider savory and flavorful dishes like seasoned eel or braised pork belly.

More Than Just Taste! How to Enjoy Sake With Your Other Senses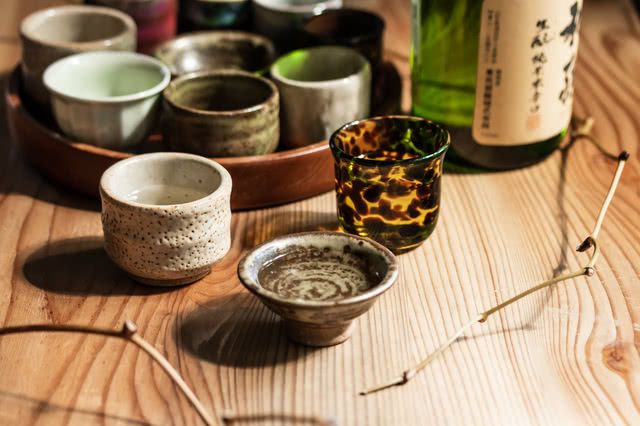 Another appealing aspect of sake is the diverse range of cups that it can be served in. Sake cups come in a variety of shapes and materials, each with its own special charm that pleases both one's sense of sight and touch. The most common cups are called ochoko, which are generally small and often ceramic or porcelain. Others include lacquerware cups, often seen in celebrations and feasts, along with tin, glass, and more. While these materials won't alter the taste of sake too much, appreciating their visual presentations is an essential part of Japanese culinary culture. Some establishments will even allow you to choose your own sake cup, further elevating your drinking experience.
When in Doubt, Ask an Expert!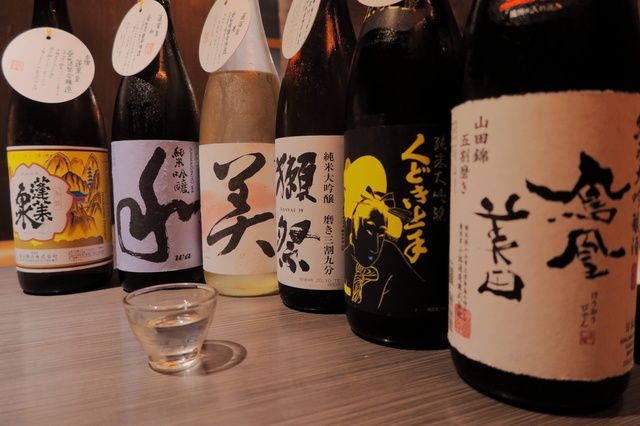 Sake is brewed all over Japan, and each region has its own unique features. Some restaurants and stores specialize in local sake specific to a certain area, while others will amass a wide selection spanning the nation. With such a choice, picking the perfect sake can be a challenge. In moments like this, it's always best to seek advice from the staff. Much like wine sommeliers, certain establishments in Japan will have certified sake professionals known as kikisake-shi at your service. Even if a kikisake-shi is not present, the regular staff are often well-informed and happy to guide you. So, don't hesitate to ask them to point you towards a sake that aligns with the time of year, food pairings, and your preferences.
Restaurants to Savor Sake With Japanese Cuisine
Here are three Japanese restaurants that offer exquisite gastronomic experiences centered around sake.
Ryoriya MOTO (Roppongi / Japanese cuisine)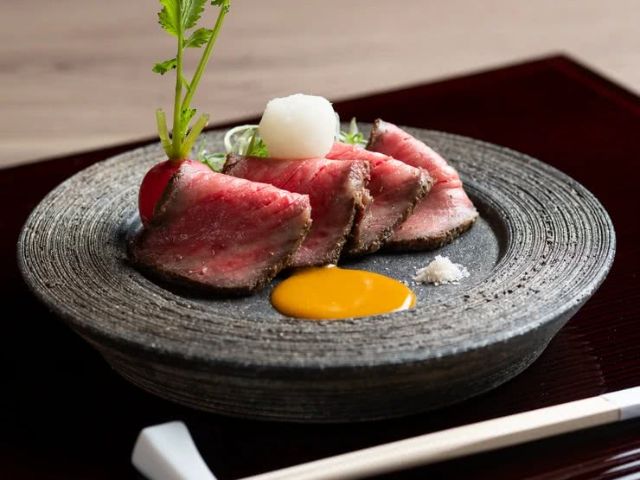 Ryoriya MOTO is a hidden retreat inside a standalone house nestled in the upscale neighborhood of Nishi-Azabu. Here, diners are treated to course meals inspired by Japan's seasonal delicacies. The chef has a wealth of experience cooking in top-notch Japanese restaurants in Kyoto and Osaka, and he visits the Toyosu Market every day to handpick seasonal ingredients while sourcing wagyu beef directly from regional ranchers.

The restaurant's appeal lies in the chef's creative fusion of different culinary styles with Japanese cuisine, all aiming to enhance the intrinsic flavors and visual allure of each ingredient. The restaurant also carries a selection of renowned sake brands from all over Japan to pair with their dishes. The sake changes with the seasons and includes both rare finds and popular classics, so there's always something new to discover.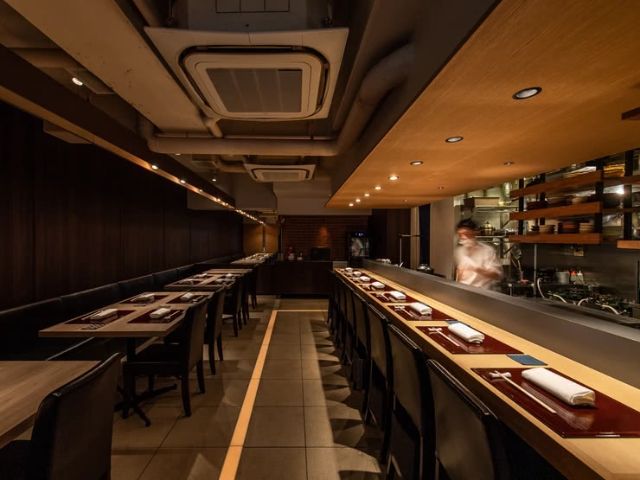 The modern interior of Ryoriya MOTO presents a relaxed atmosphere, and there are both table seats as well as counter seats with a view of the open kitchen to witness the chef at work.
Ryoriya MOTO
Open
:
[Monday - Saturday / Day Before National Holidays] Dinner 6:00 pm - 11:00 pm (L.O. 10:30 pm)
Closed
:
Sunday, National Holidays
Average price
:
[Dinner] 15,000 JPY
Access
:
10 minutes walk from Roppongi Station on the Tokyo Metro Hibiya Line and the Toei Oedo Line / 10 minutes walk from Nogizaka Station on the Tokyo Metro Chiyoda Line / 10 minutes walk from Hiroo Station on the Tokyo Metro Hibiya Line
Address
:
104, Azabu Empire Mansion, 4-11-28, Nishi-Azabu, Minato-ku, Tokyo
Map
More Details
   Reservation   
Kan Agari (Shinjuku / Izakaya)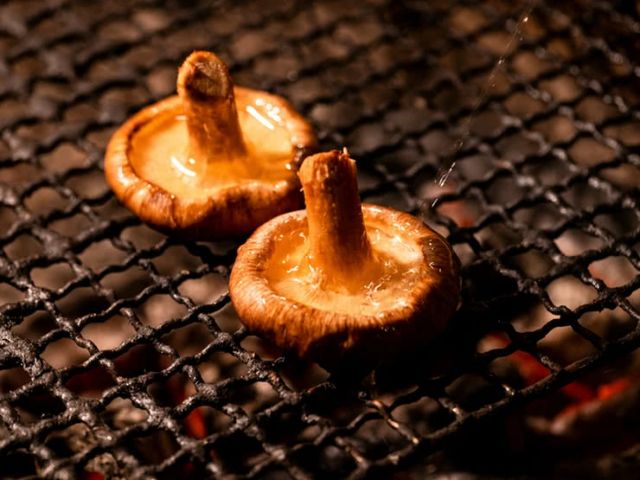 Kan Agari pairs Japanese sake with robatayaki, a traditional cooking style in which seasonal vegetables and fresh seafood are grilled over hot charcoal. The name [Kan Agari] describes the enhanced flavor of sake as it's heated up and enjoyed as okan.

True to its name, the restaurant specializes in warm sake, heating each brew to its ideal temperature, making it an excellent choice for those seeking to try the experience. The sake selection focuses on rare and limited varieties that change with each season. Many of the staff are certified kikisake-shi, and are more than happy to answer questions.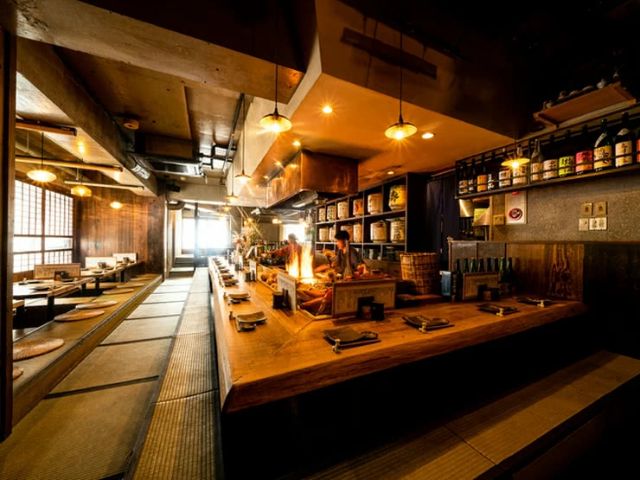 Kan Agari welcomes guests with a tranquil atmosphere woven together through a traditional Japanese aesthetic. You'll relish your sake in a cozy atmosphere surrounded by antique Japanese-style furnishings, vintage lamps, and tatami mat seating.
Kan Agari
Open
:
[Weekdays, Day before National Holidays] 4:00 pm - 9:00 pm (L.O. 8:00 pm)  [Saturday, Sunday, National Holidays] 3:00 pm - 9:00 pm (L.O. 8:00 pm)
Closed
:
Irregular
Average price
:
[Dinner] 5,000 JPY
Access
:
3 minutes walk after getting off at Shinjuku Station
Address
:
3F, Shinjuku YS Bldg., 7-16-12, Nishi-Shinjuku, Shinjuku-ku, Tokyo
Map
More Details
   Reservation   
Goraku (Higashi-Kitazawa / Izakaya)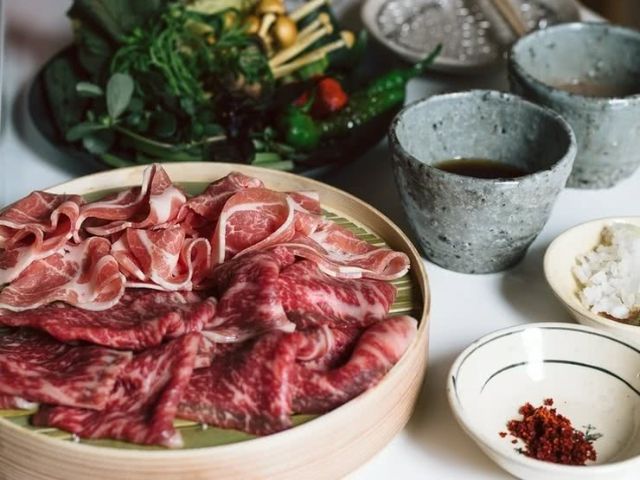 Goraku is all about seasonal ingredients, the highlight being their shabu-shabu hotpot boasting carefully selected domestic beef and pork with farm-fresh organic vegetables. This beloved dish is best enjoyed by wrapping slices of meat around the herbs and grilled vegetables and pairing it with sake from their lovingly curated lineup. The restaurant has about 10 sake brands at any given time, all chosen to perfectly complement their dishes.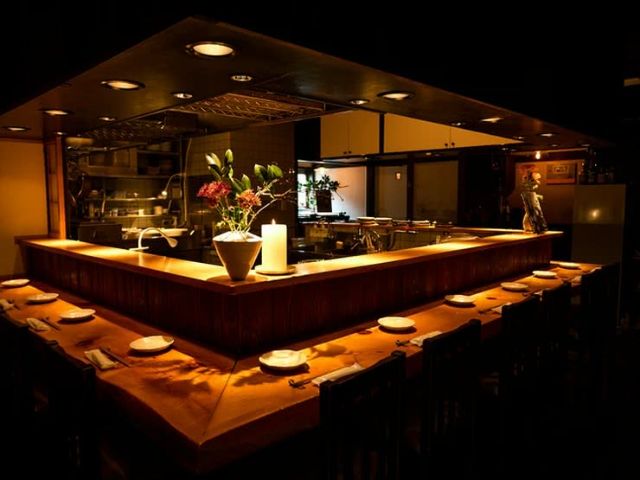 The first floor contains counter seats where guests can eat while watching the chef work their magic. On the second floor are private rooms to enjoy course meals in a cozy atmosphere.
Goraku
Open
:
[Weekdays, Saturday, National Holidays, Day Before National Holidays] 5:00 pm - 11:00 pm (L.O. 10:00 pm)
Closed
:
Sunday
Average price
:
[Dinner] 10,000 JPY
Access
:
5-minute walk from Higashi-Kitazawa Station on the Odakyu Odawara Line / 8-minute walk from Ikenoue Station on the Keio Inokashira Line
Address
:
1F, 3-25-9, Uehara, Shibuya-ku, Tokyo
Map
More Details
   Reservation   
The deeper you dig, the more fascinating sake becomes. However, you don't need to overcomplicate itーsimply enjoy whatever tastes best for you. You'll gradually uncover different profiles as you continue on your sake journey, and will soon land upon the brew of your preference!
Disclaimer: All information is accurate at time of publication.