Publish-date: Nov 30 2018 Update-date: Jan 30 2020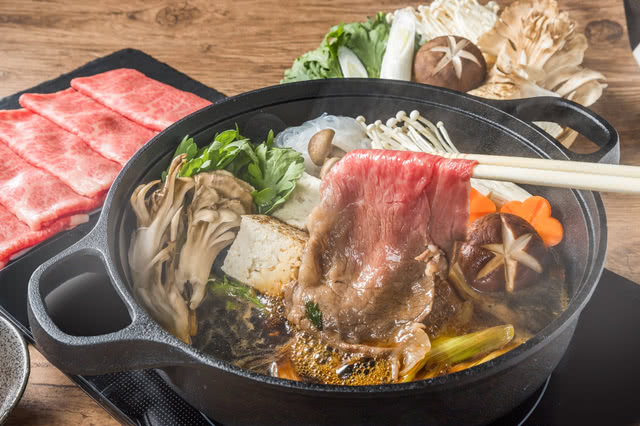 Nabe, which literally means "hot pot" in Japanese, is a classic winter food in Japan. It's typically a stew where ingredients like meat, fish, and vegetables boiled together, but there are many different versions of this delicacy. Please take a look at this guide and learn how to best enjoy each one of them.
1. What is Nabe?
"Nabe" refers to a dish in which several ingredients are stewed together in a pot and served as is, without transferring them onto a plate. People gather around it, and while it is cooking on a portable gas stove at the table, they share it by placing their portion on an individual plate. All sorts of ingredients are added, so the resulting soup will always be rich and tasty. Plus, in most cases, you get to finish off the remaining soup with rice or noodles. With only one dish, you can have vegetables, proteins, and carbs all at once, so it's very popular in Japan as a reasonably priced dish with perfect nutritional balance. Now, check out the main types of nabe dishes below!
2. Oden
This dish is such a classic, to the point where you'll see it simmered in dashi (broth) by the cash register at any Japanese convenience store in the winter. The ingredients vary slightly from area to area, but usually, other than daikon (Japanese white radish), egg, konjac, fried tofu, and beef sinew skewers, you will often find hanpen (steamed fish cake made from fish paste and Japanese yam) and satsuma age (deep-fried skewers of fish paste kneaded with vegetables). To make it, first, a dashi (stock) is prepared with katsuobushi (dried tuna flakes) and kombu (kelp), then it's seasoned with soy sauce, sake (a type of Japanese alcohol), and mirin (sweetener), and finally, the ingredients go in to be slow-cooked for several hours, absorbing the dashi's deep flavor. When the ingredients are ready, they'll have a slight sweet flavor from the dashi and soy sauce. If you want to add a kick to the flavor, try eating it with some mustard or miso!
3. Yose Nabe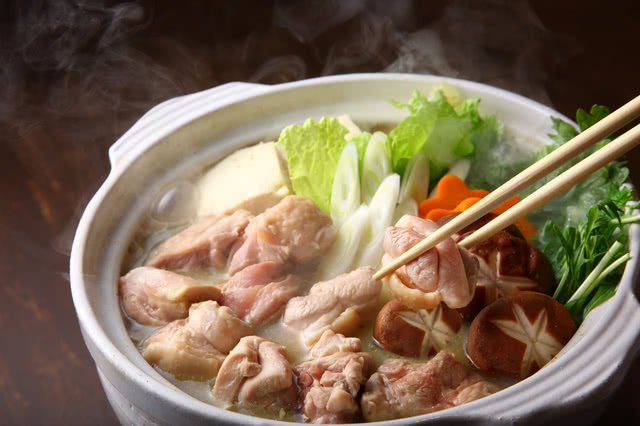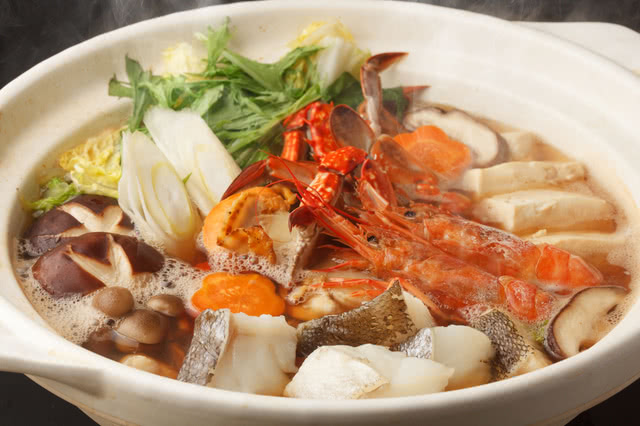 Yose nabe is one of the most popular nabe dishes you can make at home. Fill the pot with dashi, add your favorite seasonings, and stew all the ingredients you like. There are no specific rules regarding the seasonings and the ingredients you can use, so every region and household has its own unique recipe. Most people make a dashi with ingredients like kombu, then add chicken, pork, or mushrooms to deepen the flavor of the soup. Lastly, they add in all the other ingredients in order of cooking time, from root crops and tofu, which take longer to cook, to leafy vegetables that will be ready in no time. You can season it with salt, soy sauce, sake, miso, or anything else you like. When everything is cooked, it's ready to be served. As a matter of principle, you shouldn't combine meat and fish, because it'll taste better if you only pick one. The soup will keep the flavor of all the ingredients you used, so when you're done eating all the ingredients, add rice or udon, mix in some egg and let it steam with the remaining heat, and you've got a perfect way to finish off the meal!
4. Sukiyaki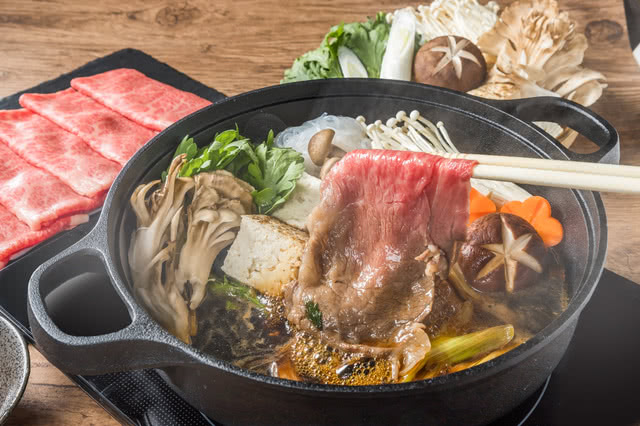 Sukiyaki is made by stewing together beef and vegetables in a soup called "warishita," made by mixing soy sauce, sugar, and sake. You then dip the ingredients into a raw egg mixture before eating it. The combination of the salty-sweet ingredients with the full-bodied flavor of raw eggs is highly appreciated even by foreigners. In general, you start by boiling the beef in a warishita-filled nabe and then add vegetables and tofu. If you overcook beef, it'll turn out too tough, so you have to eat it as soon as it's ready. When you've eaten all the ingredients, it is strongly recommended to add udon to make udon suki(yaki). The noodles will completely absorb the flavor of the sweet warishita, the beef, and the vegetables, which matches divinely with their chewy texture!
5. Chanko Nabe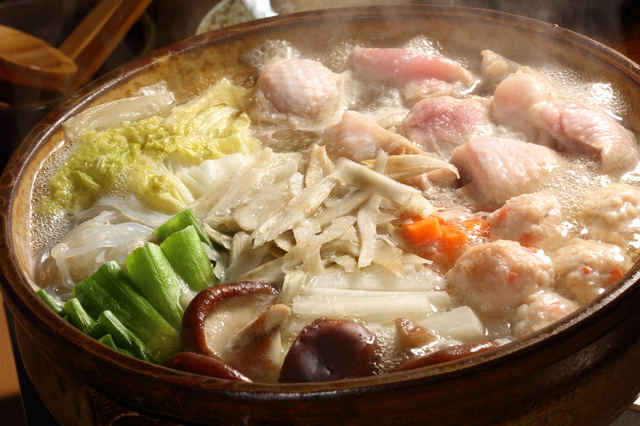 Chanko nabe is a hot pot delicacy prepared and eaten by sumo wrestlers. The seasonings are added to the dashi itself, and ingredients like meat, fish, and vegetables are stewed together in large quantities. Sumo wrestlers eat it every day to build their body, and you can either cook it at home or taste ones prepared by former sumo wrestlers in specialized restaurants. Again, there are no restrictions in terms of seasoning and ingredients, and the preparation is pretty similar to that of yose nabe. You may either go for meat or seafood chanko nabe. Just remember that it is the food of sumo wrestlers, so it has to comprise of huge amounts of ingredients to be fulfilling!
6. Soy Milk Nabe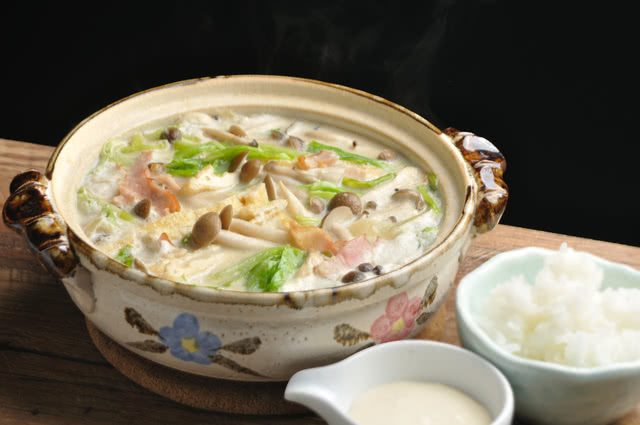 This has become quite popular among young people lately. Beef, fish, and vegetables are stewed in a creamy soup that combines soy milk (tonyu) and dashi. The soy milk base is what give the soup a creamy texture and full-bodied flavor. Just like for yose nabe, you can choose the ingredients and seasonings you prefer, but most chefs opt for miso and sesame, both a great match for soy milk. When you've eaten all the ingredients, add rice and cheese to make some sort of risotto, or boil some udon or Chinese noodles and add a spicy touch with rayu (Chinese chili oil). There's just one thing you need to be careful with: don't cook soy milk at a high temperature. Otherwise, it will curdle. Also, you can prevent curdling by using more soy milk than water.
7. Chicken Mizutaki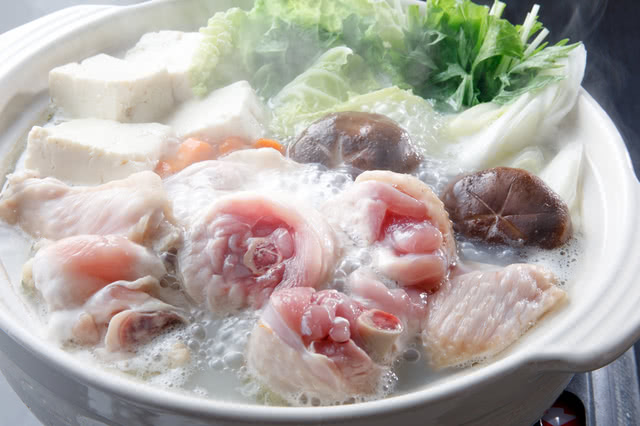 Chicken mizutaki is nothing but chicken boiled in water. To enhance the chicken flavor, it's generally made with bone-in chicken wing tips and rough cuts of thigh meat. Usually, no seasonings are used in order to let you enjoy the authentic umami (Japanese savory taste) of chicken, so the dashi is only flavored by kombu and, right before eating it, you may add ponzu (citrus-seasoned soy sauce) or yuzu kosho (yuzu and chili pepper paste). To accompany the chicken meat, the most common ingredients added are chicken meatballs, cabbage, potherb mustard, scallions, shiitake mushrooms, and tofu, to name a few. The longer you stew it, the more cloudy the soup will become, resulting in a simple yet rich flavor. Thanks to its high amount of collagen, it's especially recommended for those who care about their skin.
8. Motsu Nabe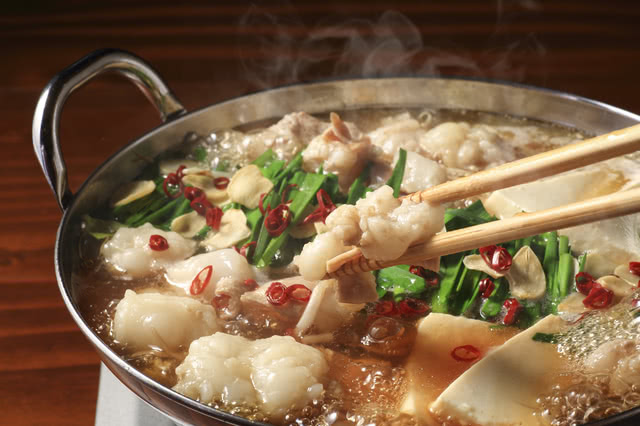 Motsu nabe is basically a stew of beef or pork motsu (offal). Believed to originate from Fukuoka, the unique texture and strong flavor of offal made it popular all over the country. Usually, it's prepared by putting prepped offal, cabbage, garlic, and chili peppers in a dashi obtained from kombu and katsuobushi. If you want to keep the flavor light, you can season it with soy sauce, but if you prefer something richer, go for miso. The addition of garlic completely removes the smell of offal and adds more flavor at the same time, making it go very well with alcoholic drinks. The most recommended way to finish the soup is to add champon noodles, which go very well with the soup.
9. Ishikari Nabe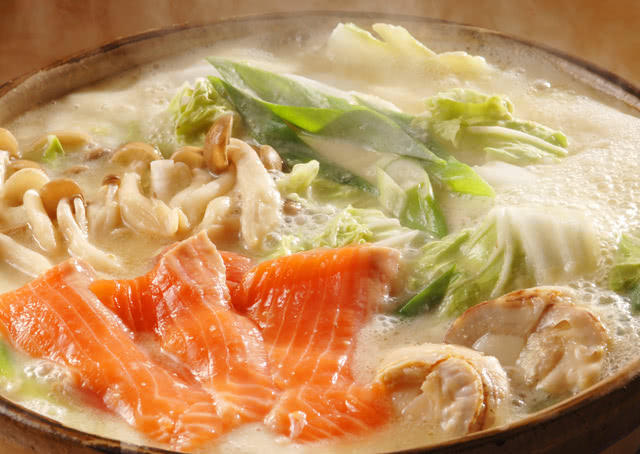 Ishikari nabe is a local dish of Hokkaido, where salmon are caught in large quantities. Made with raw salmon as the main ingredient and miso as a base, it is originally the local fisherman's food. A soup made from kombu and miso is used to stew the salmon meat, ara (fish parts left after filleting), tofu, and vegetables. It is also recommended to add butter, milk, or sake lees to make the richer flavor. Once ready, sprinkle with sansho (Japanese pepper) powder to add a spicy touch to its sweetness. The classic flavor of fermented products like miso and sake lees, along with the delicate taste of salmon and vegetables, will warm your body and soul.
10. Fugu Nabe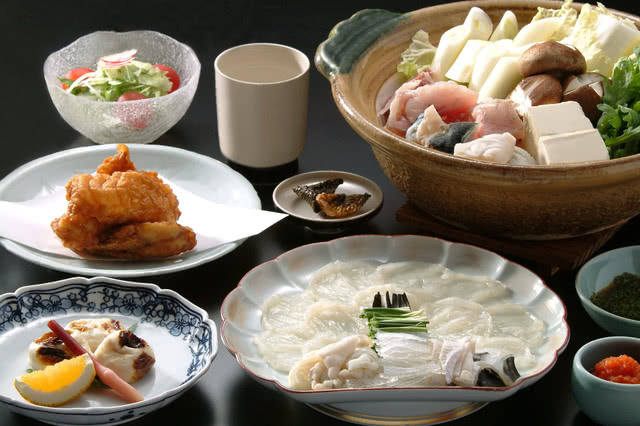 The main ingredient of fugu nabe is, of course, fugu (pufferfish), renowned as a high-grade fish with a simple and delicate flavor. Handling and cutting fugu requires a certification, so it's not something you get to eat at home and can be found only in specialized restaurants. For this reason, it's one of the most commonly served fugu-based delicacies. In most cases, it is simply a fugu and vegetable stew, which you eat by seasoning only your individual serving with ponzu. It's perfect if you want to enjoy the authentic flavor of fugu in a simple recipe, and when you've eaten all the fish, you can add rice to the rich fugu-flavored soup to have a luxurious fugu zosui (rice porridge)!
11. Anko Nabe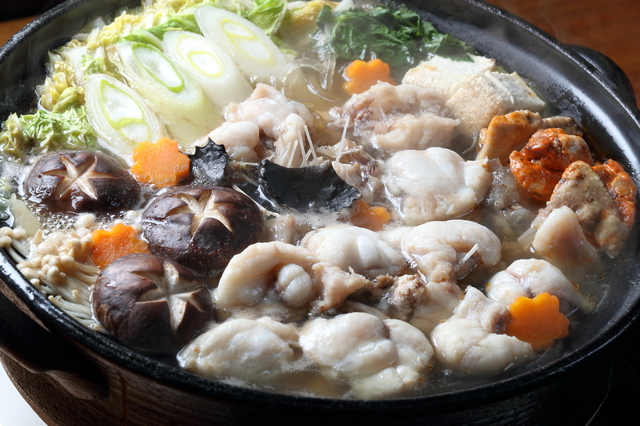 Similarly to fugu, anko (monkfish) is another top-rated fish with a delicate flavor, and it's also the main ingredient of another nabe dish called "anko nabe." Whether you choose to season the soup with miso or soy sauce, the key ingredient is the fish's liver. The unique rich flavor of anko nabe is achieved with monkfish liver called "an-kimo," which melts into the soup. The balance between the light monkfish meat and the rich ankimo-flavored soup is outstanding. You can finish the remaining soup with either rice or udon. It tastes amazing with sake, so don't miss this perfect combo if you're into it! Choose your favorite nabe and let it warm your heart and body!
Disclaimer: All information is accurate at time of publication.