>Japan has long had an interest in Italian cuisine, dating back to the Meiji period when Italian "inspired" dishes like Napolitan spaghetti first became popular. In recent decades the focus has shifted from these reinterpretations of Italian dishes to more authentic Italian flavors and techniques. Beyond just flavor, the appeal of Italian food to Japanese chefs and diners may also be attributed to Italian cuisine's emphasis on the heritage of food, the flavor of a mother's cooking, and the use of locally grown and seasonal ingredients, which are also foundations of Japanese cuisine.

Discover Creative Italian Food in Tokyo at These Restaurants
Mondo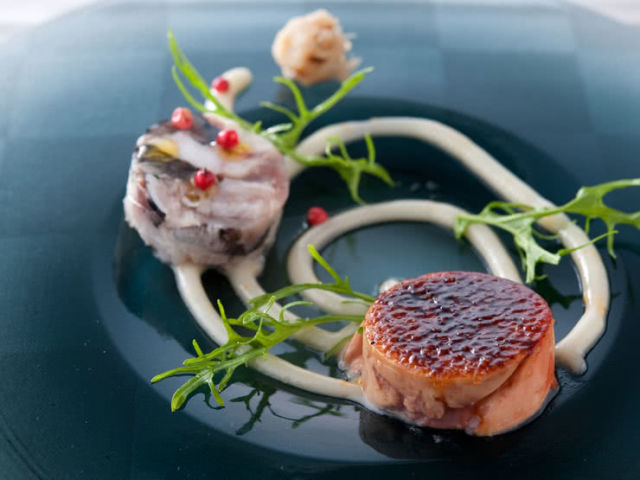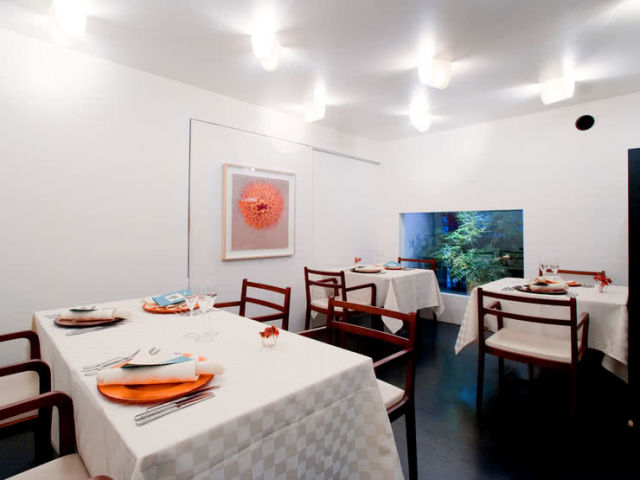 Mondo in Jiyugaoka, a neighborhood in southern Tokyo, specializes in authentic Italian cuisine served up in a relaxing ambiance. The restaurant focuses on the flavor of "mamma's cooking", or the authentic taste of traditional Italian food, and aims to serve food that tastes as close as possible to that served in Italy, even when made with Japanese ingredients. Enjoy dishes like Saimaki Ebi (shrimp) and Artichoke Tagliolini, made with thick hand-pulled pasta, artichoke puree, and Japanese shrimp.
Dinner: 13,000 JPY / Lunch: 6,000 JPY
Read More
La Coccola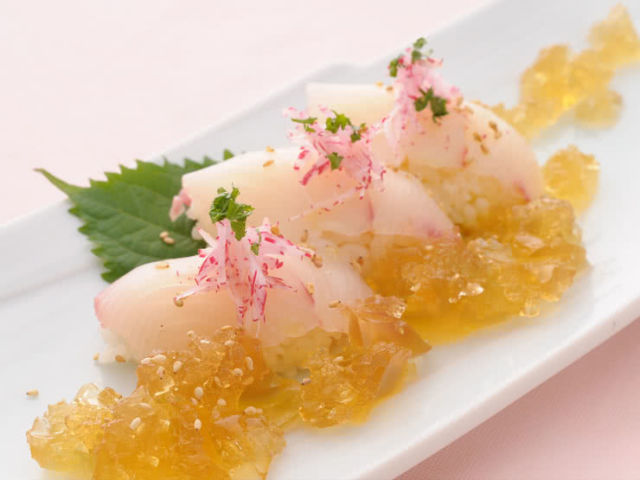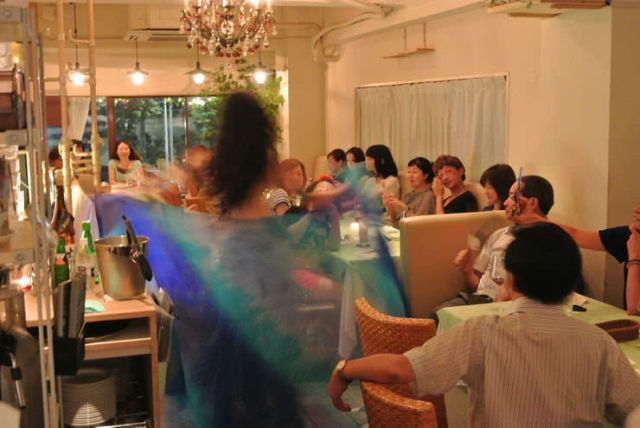 Discover chic Japanese-style Italian cuisine at La Coccola in the fashionable neighborhood of Aoyama. Dishes like their Sushi-Style Kampachi Risotto bring together lightly seared yellowtail Amberjack with Western-style risotto, while the Hokkaido Sea Urchin Spaghetti offers an extravagant taste of roasted garlic, tomatoes, cream, and fresh Hokkaido sea urchin, which are blended together creating an intensely flavorful dish and then topped with more sea urchin. The restaurant is naturally lit during the day and softly lit at night, making it the perfect setting for an elegant meal any time of day.
Dinner: 4,500 JPY / Lunch: 1,000 JPY
Read More
YAMAGATA San-Dan-Delo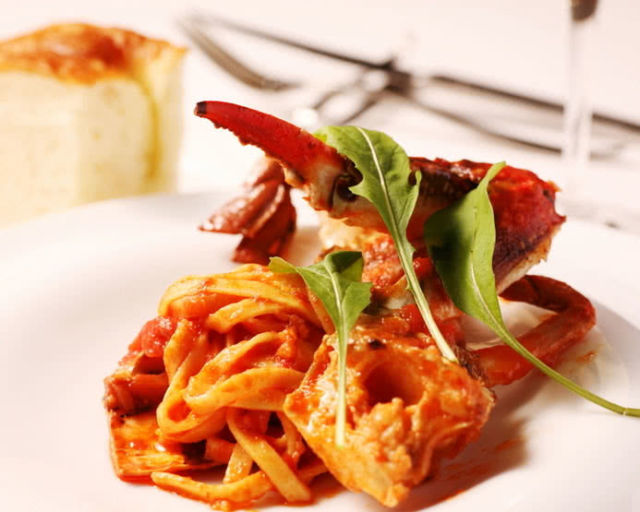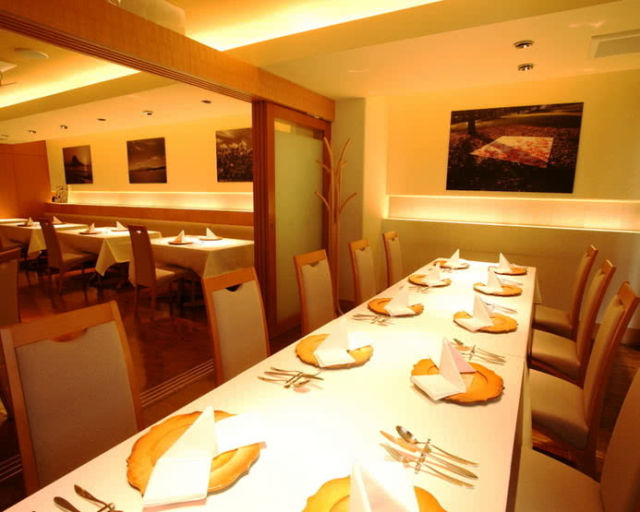 YAMAGATA San-Dan-Delo in the upscale Ginza district specializes in Italian cuisine made with delicious Yamagata-produced ingredients. Their policy is to "let the ingredients be the centerpiece" of their dishes, taking care not to interfere with but to support the intrinsic taste and appeal of the food. Dishes like Mr. Maruyama's Roasted Lamb and Asparagus are made with lamb raised by Mr. Maruyama, a farmer in Shonai, Yamagata, and feature a particularly delicate taste. The restaurant is perfect for both special occasions and more casual lunch visits.
Dinner/ Lunch: 3,000 JPY
Read More
Ristorante Il Bambinaccio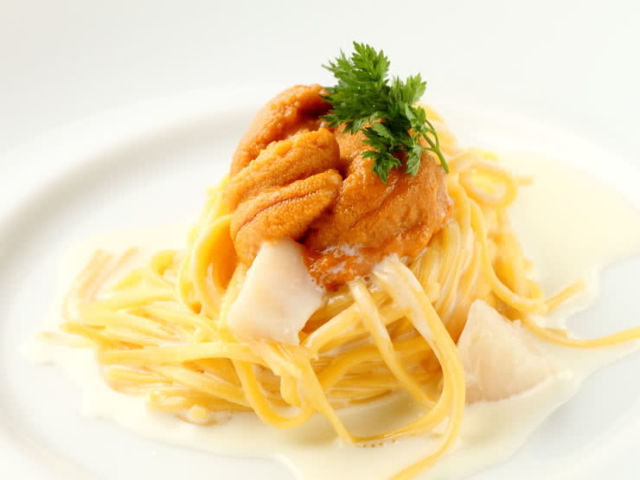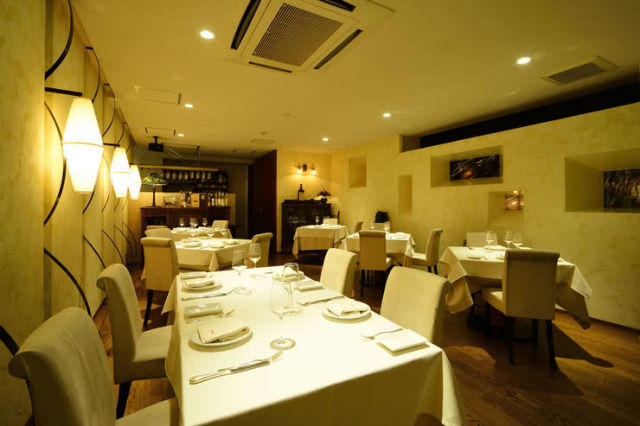 For a stylish Italian restaurant in Tokyo, visit Ristorante Il Bambinaccio in Nishi-Azabu. The restaurant's specialty is premium Japanese Miyazaki-raised beef cooked using traditional Italian techniques and flavors to draw out the most savory flavor possible. They take extra care in selecting their ingredients, incorporating seasonal flavors and traveling all the way to farms in Hokkaido to hand-pick the produce used in their kitchen for a strikingly fresh flavor.
Dinner: 7,000 JPY / Lunch: 2,000 JPY
Read More
Antica Osteria Del Ponte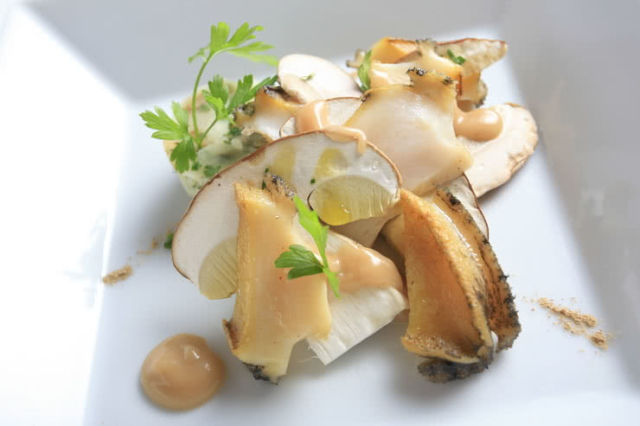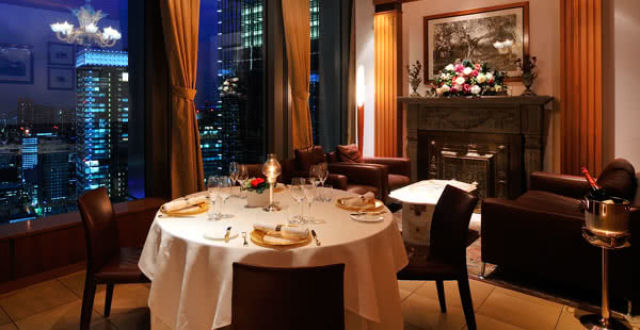 Savor Milanese cuisine at Antica Osteria Del Pont in Marunouchi. Their main course features beef chuck and black truffles, and used only salt and fish sauce, keeping extra flavors to the bare minimum so that the taste of the main ingredients come out fully. The restaurant is a satellite of their original location in Milan, Italy which has received culinary accolades.
Dinner: 23,000 JPY / Lunch: 10,000 JPY
Principio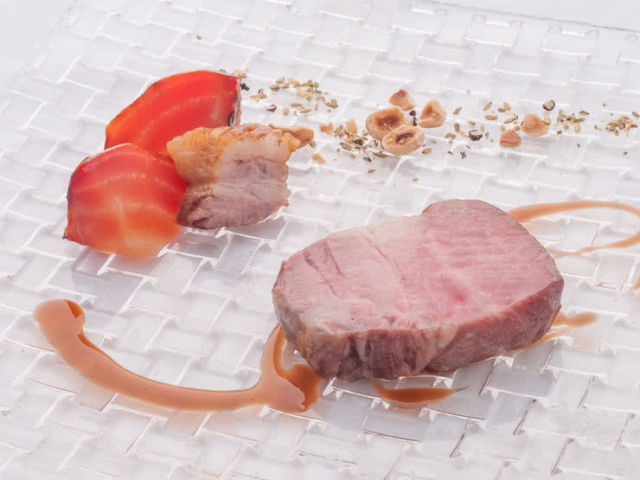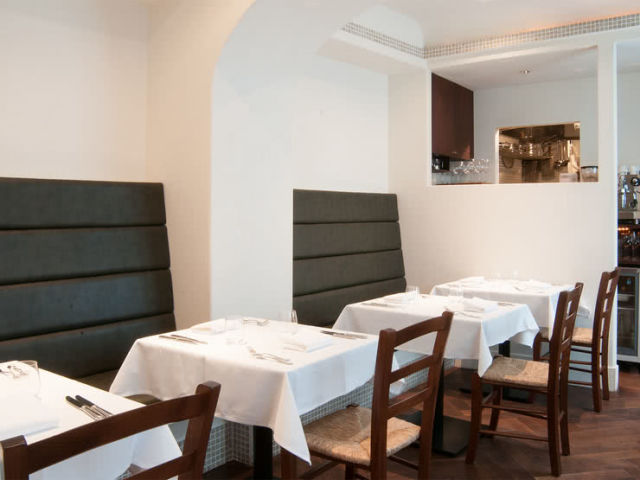 Nishi-Azabu's Principio is a cosy Tokyo Italian restaurant with a calm, relaxing atmosphere that offers delicious charcoal-grilled meats of the finest quality. They use only the rarest and best seasonal meats such as domestic wagyu beef from Miyazaki, Ozaki, and Hokkaido which is sourced from the famous butcher shop Nakasei. The beef is cooked slowly over a charcoal fire, which condenses the flavor of the red meat and makes the inside tender. Enjoy it in a quietly calm and relaxed space featuring only six tables.
Dinner/ Lunch: 5,000 JPY




Ristorante Kurodino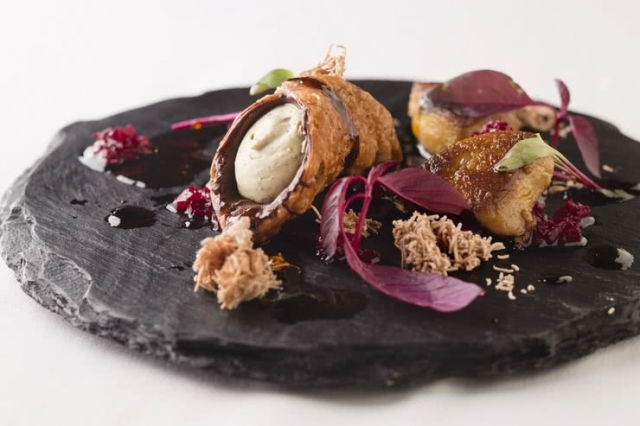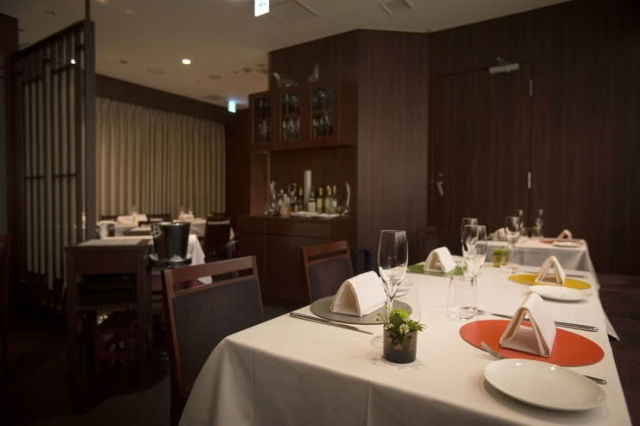 A leader of the next generation of Italian cuisine in Ginza, Ristorante Kurodino was founded by chef Keisuke Kuroda, who worked for 20 years at the Tokyo satellite of Ristorante Enoteca Pinchiorri in Florence, Italy, one of the best restaurants in the world, before opening his own restaurant. Ristorante Kurodino carries on many of the traditions of the renowned Florence location, while offering a smaller, more casual, and much more reasonably priced menu. However, their modern Italian dishes are still of the highest quality and use carefully selected ingredients.
Dinner: 11,000 JPY / Lunch: 4,000 JPY
Read More
Ristorante Alporto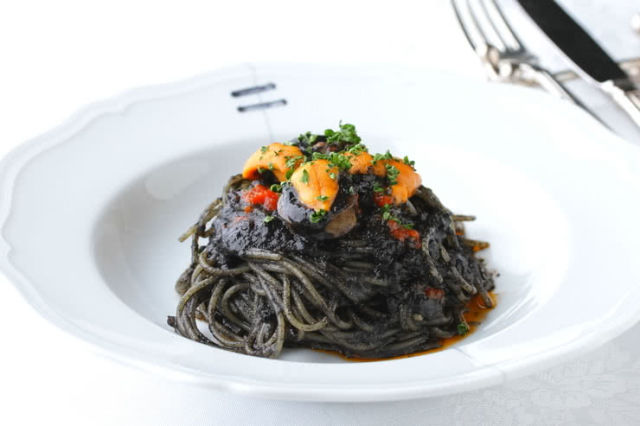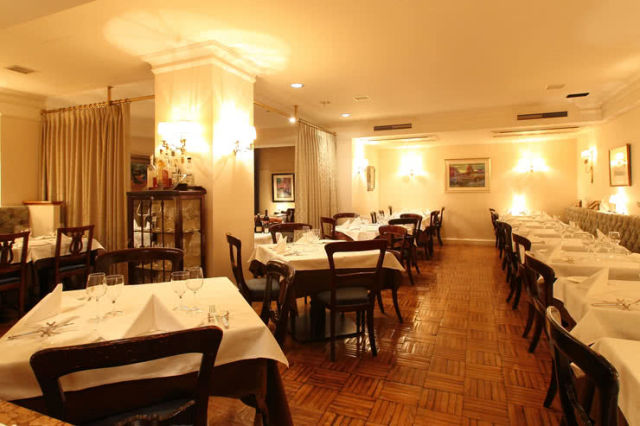 For Italian food in Tokyo in a relaxed surrounding, visit Roppongi's Ristorante Alporto. Their star dish is the Squid Ink Pasta with Fresh Sea Urchin, a wonderful seafood pasta dish dressed with squid meat and tomato simmered in squid ink and topped with fresh, richly flavored sea urchin. The dish is made with extremely thin pasta called Fedelini that has a wonderful
al dente
texture.
Dinner: 15,000 JPY / Lunch: 6,000 JPY
Read More
CARNEYA ANTICA OSTERIA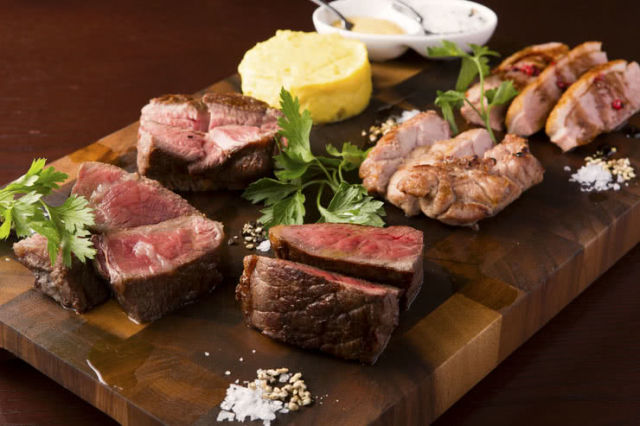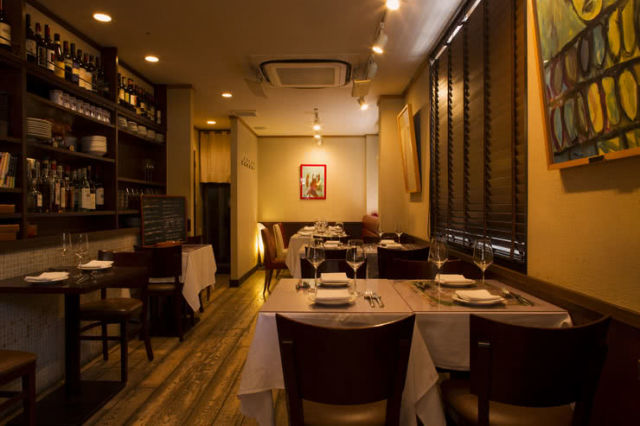 Enjoy a genuine taste of Italy at CARNEYA ANTICA OSTERIA in Kagurazaka, which specializes in Italian meat dishes. Their menu includes the very best meats of the season from aged meat to milk-fed lamb from Hokkaido and pork, chicken, and duck, as well as game meat like venison and quail. Their Salsiccia Pomodoro of Tagliatelle is made with home-made salsiccia sausage cooked in a rich tomato sauce with handmade egg noodles.
Dinner: 8,000 JPY / Lunch: 1,000 JPY
Read More
Osteria Azzurro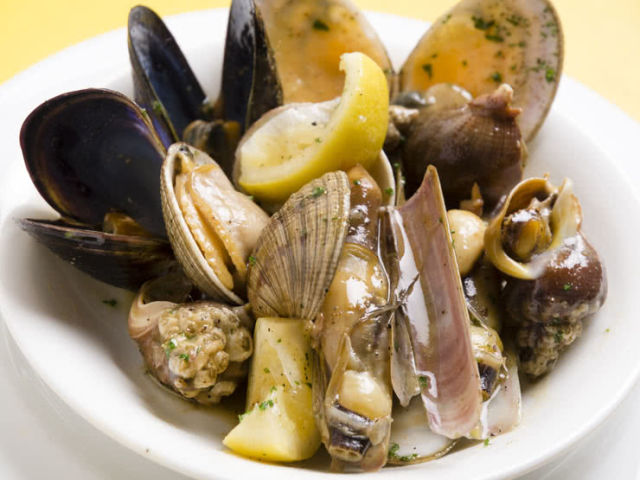 Ginza's Osteria Azzurro has a menu that changes with the seasons, for enjoying with the special people in one's life. The restaurant is located very close to Tsukiji, where delicious items from around Japan are gathered in one marketplace, so they are able to offer the very best fish as well as Japanese domestic black beef. Because of this, Osteria Azzurro is able to offer their "Japanese Black Wagyu Bistecca" at an incredible price. Enjoy it with one of the many red wines they have available.
Dinner: 4,000 JPY / Lunch: 1,000 JPY
BIODINAMICO
At BIODINAMICO, discover incredible Italian cuisine from the region said to have the very best food in all of Italy, Emilia-Romagna, located in the northern part of the country. Dishes like their specialty Raviolo are made with homemade parmigiano cheese aged 36 months then wrapped in spinach and homemade pasta, and seasoned with enticingly aromatic white truffles. The restaurant uses seven different herbs, including marjoram, rosemary, and tarragon, with different blends according to the type of dish in order to bring out the natural flavors of each ingredient, while bringing their own rich taste to every dish.
Dinner: 15,000 JPY / Lunch: 5,000 JPY
Try Tokyo Italian Restaurants For a Unique Japan Food Experience
While it may sound unusual to come to Japan to eat Italian cuisine, the passion and skill of Japanese chefs, and the exquisite range of authentic and creative interpretations of Italian food in Japan is worth sampling, especially in Tokyo.
Visit Savor Japan for the best guide to Italian restaurants and more all throughout Japan
.
Disclaimer: All information is accurate at time of publication.
Publish-date: Aug 09 2017 Update-date: Jun 04 2020