>It's a well-known fact that the Japanese have a deep appreciation for all things French—fashion, interior design, art—and food is no exception. French food is one of the most popular international cuisines in Tokyo, Japan's metropolitan dining capital, and offers everything from starred French dining to crêperies and small neighborhood cafés. Read on for 13 of Tokyo's finest French restaurants.


Try These Tokyo French Restaurants for Traditional & Fusion Dining
L'OSIER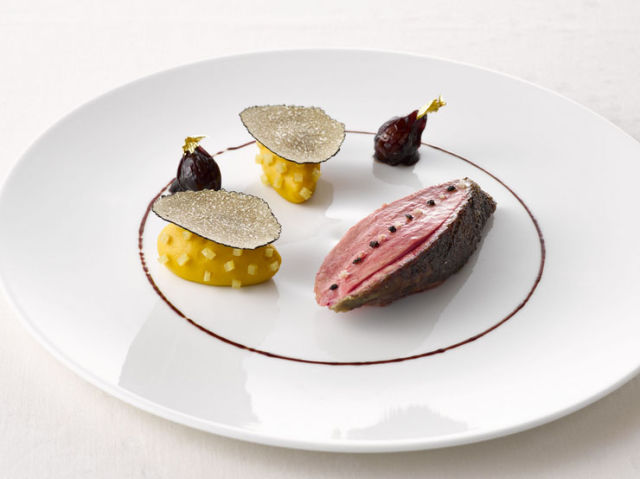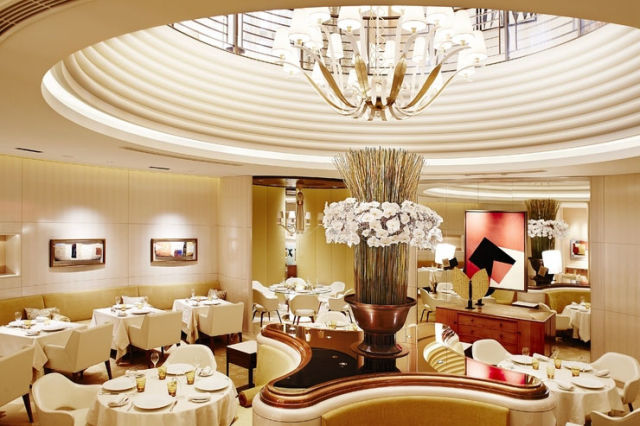 L'OSIER, located in the upscale Ginza district, has offered excellent French cuisine to people in Tokyo for over 40 years. Their dramatic courses showcase a variety of traditional French dishes updated in innovative ways using with luxurious ingredients. Enjoy the creative ingenuity of the masterful chef in dishes like Roti of Challandais Duck Breast, featuring pumpkin puree with lemon confit, summer truffles, glace petit onions, and a foie sauce which together create the perfect balance to bring out the savory taste of the duck.
L'EMBELLIR Naoto Kishimoto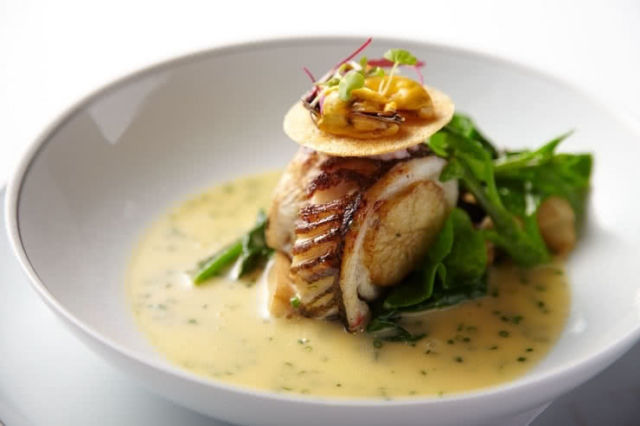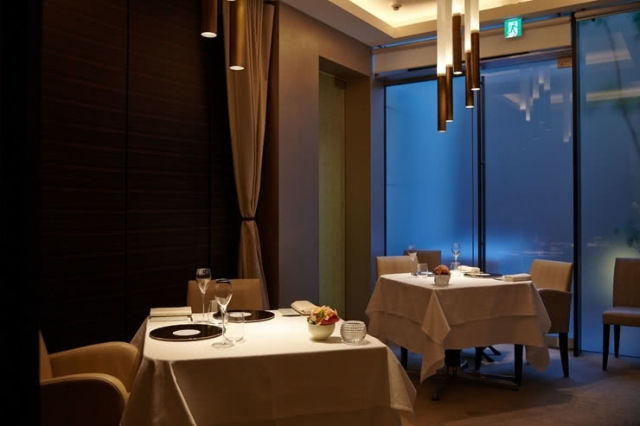 Discover enchanting French dining in Tokyo at L'EMBELLIR Naoto Kishimoto in swanky Omotesando. Chef Kishimoto carefully inspects ingredients from all over Japan, making note of everything down to the quality of the land, to provide the most exceptional French dining experience. Kishimoto is unrelenting in his pursuit of excellence with his ingredients, which now includes
fugu
(pufferfish) which the restaurant has acquired a license to serve.
Dinner: 24,000 JPY / Lunch: 9,000 JPY
Restaurant Manoir d'Inno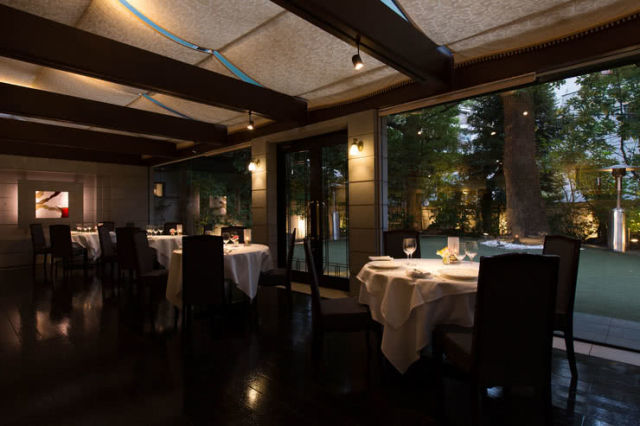 In a quiet residential area, a little way away from an antique street in Aoyama, sits Restaurant Manoir d'Inno. Their Lamb Wrapped in a Pie Maria Callas offers one of the most refulgent dining experiences in the history of French cuisine in Japan. Grilled lamb and foie gras are luxuriously wrapped in a pie dough and grilled together, then served with Sauce Perigueux made with cognac, port, madeira wines, and fond. The restaurant's exceptional atmosphere, which includes a magnificent garden with a more than 100-year old camphor tree and seasonal blossoms such as a weeping cherry tree, plum tree, and azalea, create a tranquil atmosphere for enjoying exquisite French food.
Dinner: 16,000 JPY / Lunch: 7,000 JPY
CILQ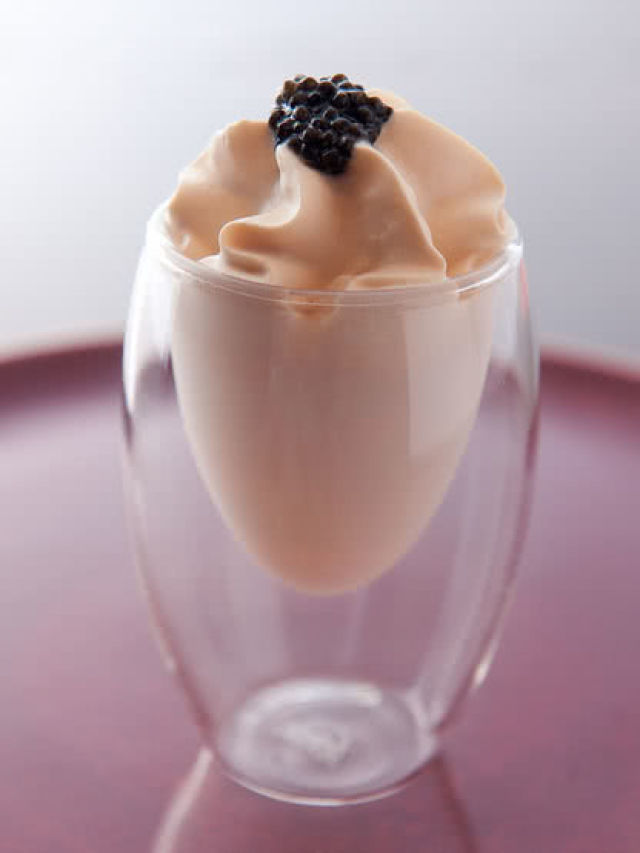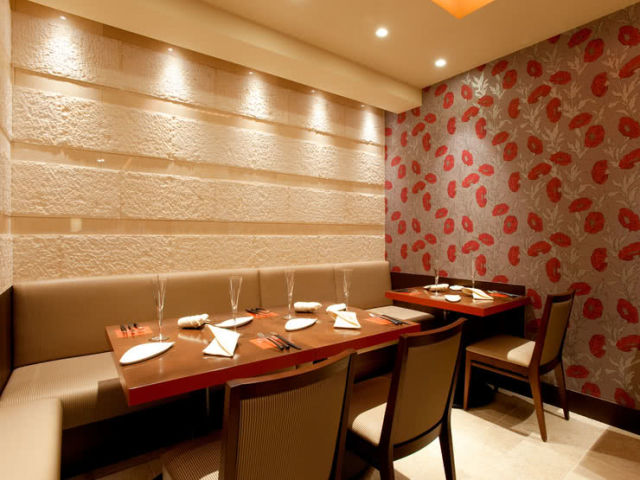 CILQ, also located in Aoyama, specializes in nouveau French cuisine made with fresh organic vegetables. Enjoy dishes like Smoked Flounder with Bitter White Asparagus Salad. Smoking firmly seals the flavor of the white fish used and adds a richness to its refined taste and texture that contrasts wonderfully with the tender white asparagus.
Dinner/ Lunch: 3,500 JPY
La Terre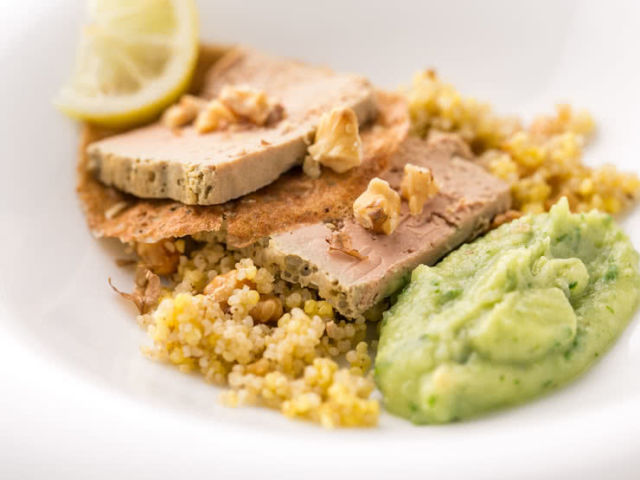 La Terre, in Nishi-azabu, uses its connections with various regional suppliers and producers to obtain the best and freshest ingredients for customers. The head chef uses these ingredients to craft an array of French dishes that are elegant in their simplicity yet highly original.
Dinner: 15,000 JPY / Lunch: 5,000 JPY
Arcana Tokyo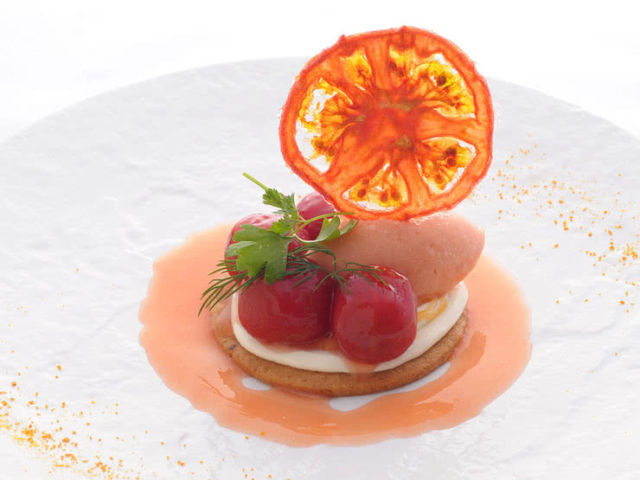 Arcana Tokyo offers up superb French dining just outside of Tokyo station. The restaurant aims to use less butter, milk, and cream in their cooking for lighter French fare that can be appreciated everyday guilt-free. Enjoy their flavorful seasonal dishes and excellent customer service.
Dinner: 10,000 JPY / Lunch: 3,800 JPY
Tateruyoshino Bis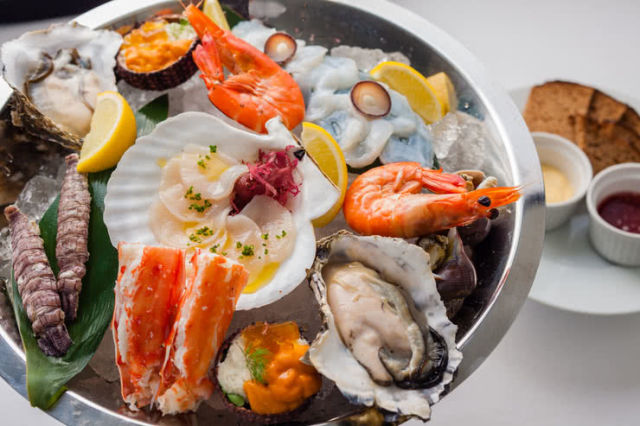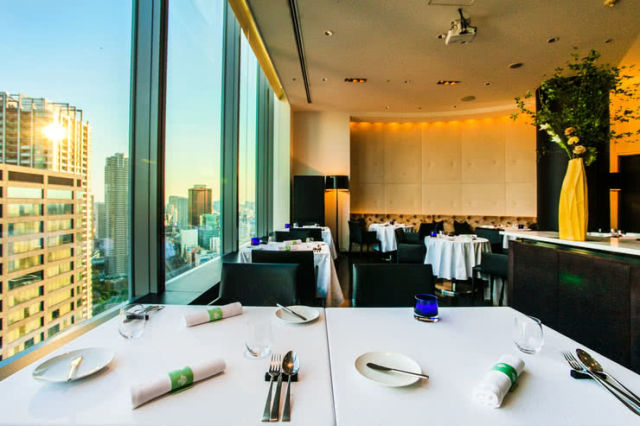 Tateruyoshino Bis in Shinbashi takes traditional French home cooking to another level with their unique interpretations that fuse together the very best of French and Japanese cuisine. Despite the sophistication of the menu, the restaurant manages to maintain a casual, welcoming atmosphere so that anyone can feel at home.
Dinner: 6,000 JPY / Lunch: 3,000 JPY
à nu retrouvez-vous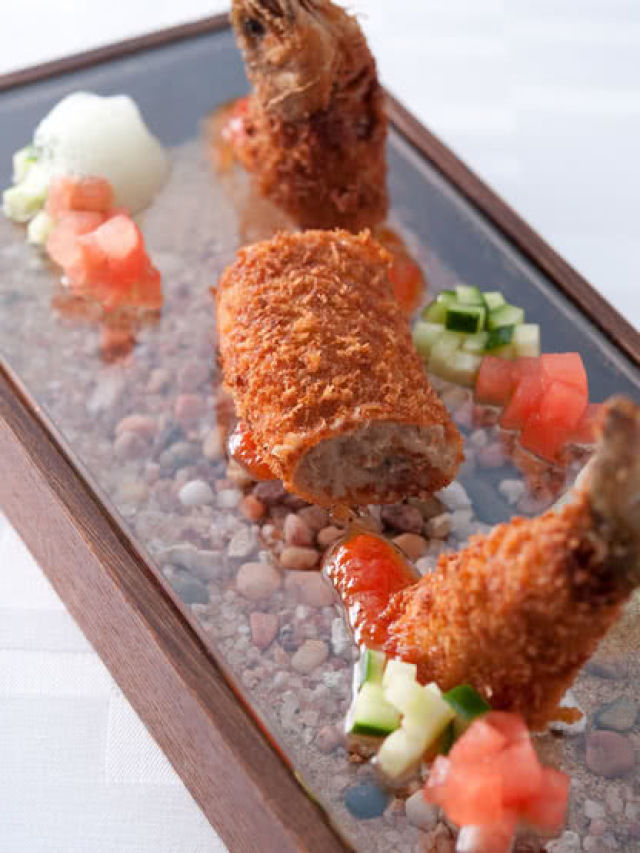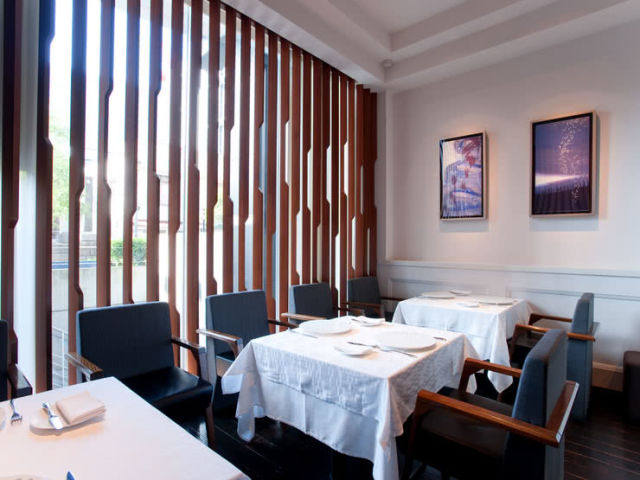 For haute cuisine made with the finest ingredients, look no further than à nu retrouvez-vous in Hiroo. In French, "à nu" means unadorned and sans artifice, and the food at à nu retrouvez-vous is certainly that, focusing on highlighting the superior taste of high quality ingredients sourced from all across Japan.
Dinner/ Lunch: 5,000 JPY
Caudalie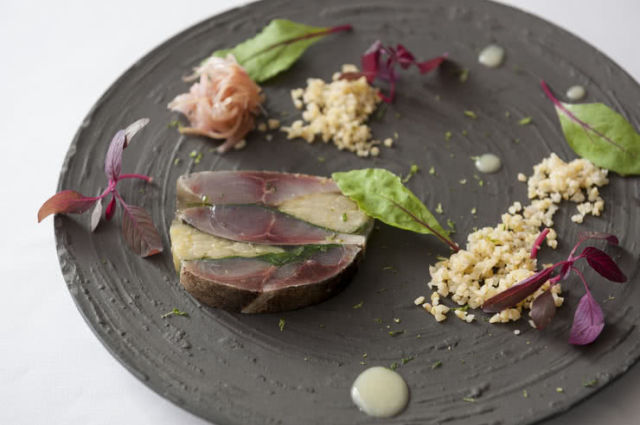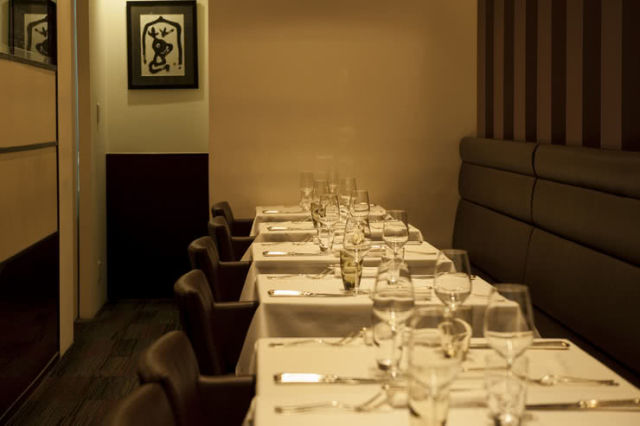 Wine bar and restaurant Caudalie, located down a quiet street close to Ueno Park, is a hidden-away gem in busy Tokyo. Their dishes respect the passage of time and season, drawing out original flavors by adjusting the cooking method to various seasonal ingredients. Discover dishes like Wrapped and Grilled Guinea Fowl, Mushrooms, and French Chataignes (Chestnuts) in the autumn, which features walnuts,
cep
mushroom, and a rich sauce of
jus de volaille
steam-baked in a
cocotte
pot. The owner-sommelier selects the best wine pairing to make every dish memorable and distinct.
Dinner: 10,000 JPY / Lunch: 4,000 JPY
Dominique Bouchet Tokyo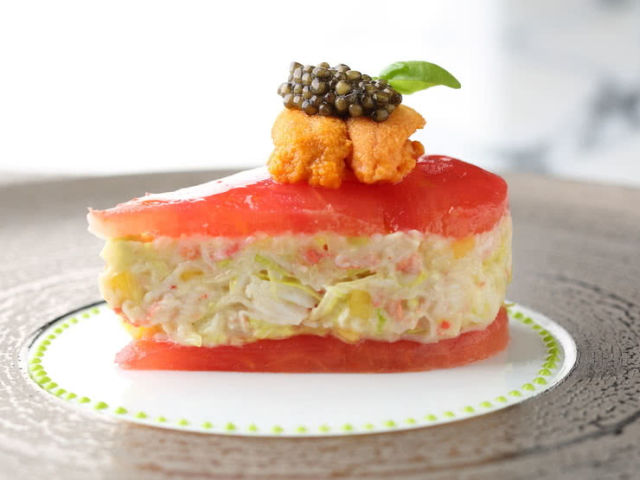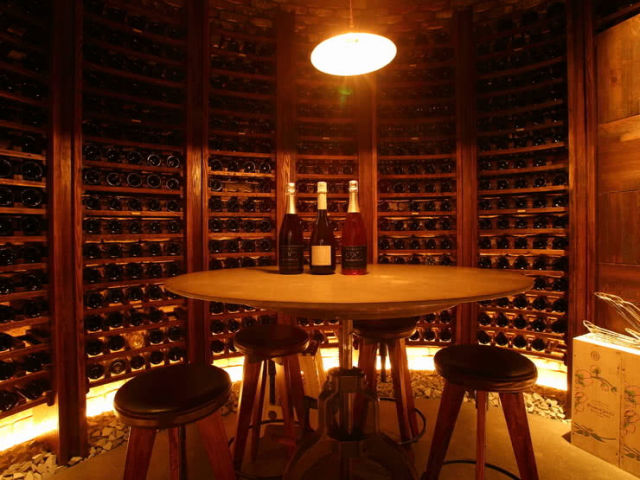 The Tokyo restaurant of famous French chef Dominique Bouchet offers an authentic taste of French cuisine, served up in an intimate atmosphere. The restaurant interior is modeled after a Parisian apartment and even features a brick wine cellar at its center. Menu items such as their "Snow Crab and Tomato Charlotte Garnished with Sea Urchin and Caviar" highlight the delicate flavors of domestic ingredients like Japanese sea urchin and crab in a dish that balances texture, deep flavor, and taste.
Dinner: 23,000 JPY / Lunch: 8,000 JPY
Restaurant Aida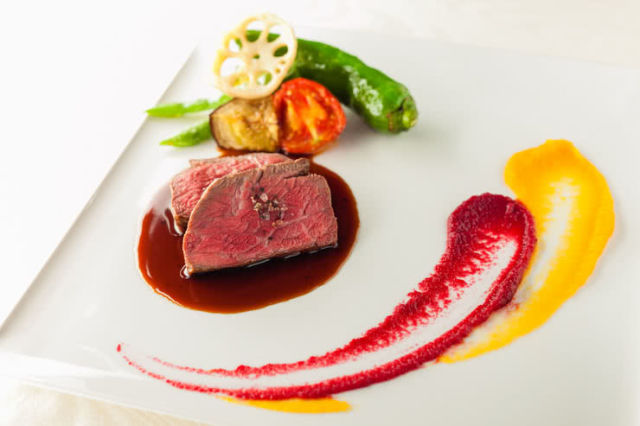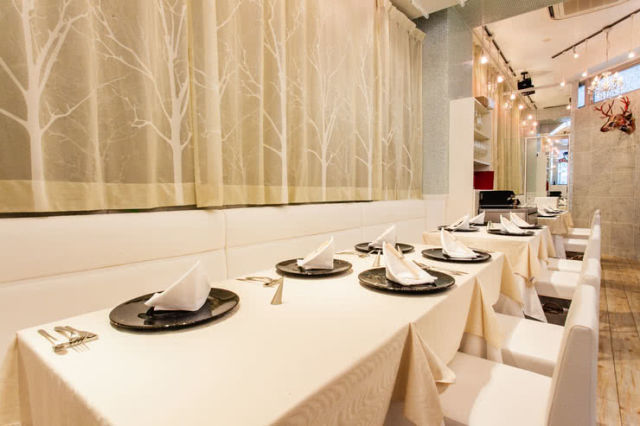 The elegant residential neighborhood of Ebisu is home to Restaurant Aida, a high-class French restaurant with a relaxed yet chic atmosphere. The chef entertains diners with his fun, creative cooking in dishes like the Vegetable Parfait, a specialty appetizer of approximately 15 different vegetables prepared in various ways and arranged like a parfait.
Dinner: 6,000 JPY / Lunch: 4,500 JPY
Les enfants gates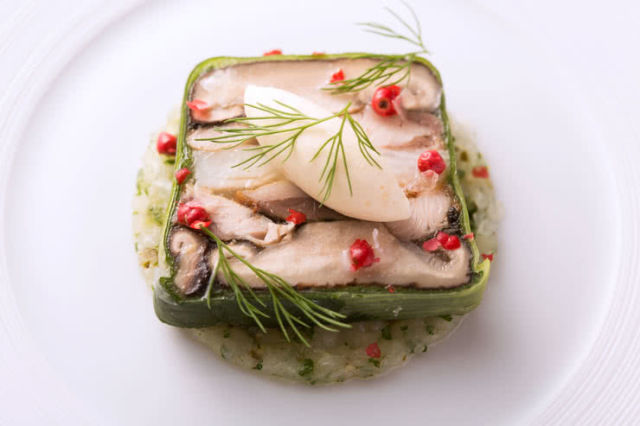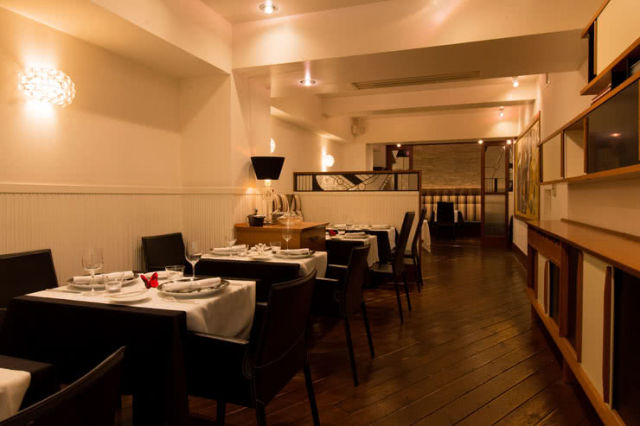 Les enfants gates, located in the high-profile neighborhood of Daikanyama, offers up quality French cuisine in an unpretentious atmosphere. Their Country Style Terrine is a classic choice, featuring a savory blend of pork, chicken, veal, and foie gras packed with good flavors. The restaurant procures its ingredients from carefully-selected partners, ranging from vegetables and fresh lobsters shipped directly from its farming partners in Fukuoka, to game caught in Nagano and foie gras from France.
Dinner: 8,000 JPY / Lunch: 5,000 JPY
La Table Privee ISHIDA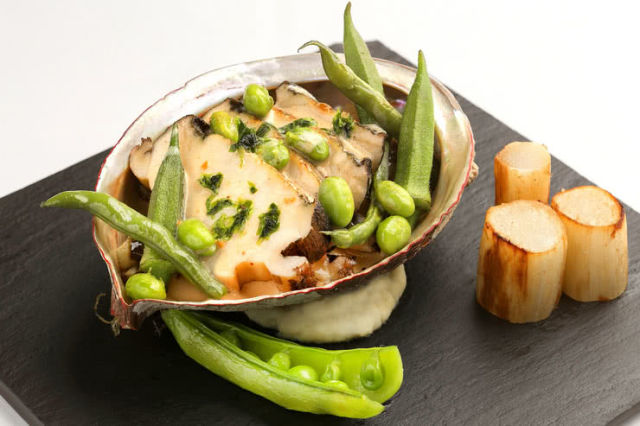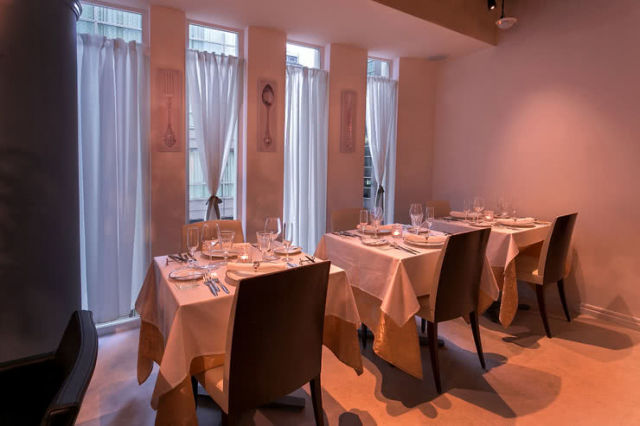 For a luxurious Japanese-French fusion restaurant, Ginza's La Table Privee ISHIDA is sure to impress. Top-tier ingredients like black abalone and the finest Matsuzaka beef are used with great impact, and no effort is spared to deliver outstanding meals bursting with heartfelt service.
Dinner: 5,000 JPY / Lunch: 3,000 JPY
Elegant and Abundant: French Food in Tokyo is Not to Be Missed
Disclaimer: All information is accurate at time of publication.
Publish-date: Aug 09 2017 Update-date: Aug 06 2019