>In the eternal city of Kyoto, yakiniku is a staple option available at popular dining venues, from the enchanting Ponto night district to the tradition-filled alleys of Gion and dining establishments by the Kamogawa river. Yakiniku, which literally means "grilled meat," is one of the most popular types of cuisines in modern Japan. A sizzling yakiniku meal is considered a treat and is often associated with special occasions, such as birthdays or celebrations of events. Many Kyoto yakiniku restaurants are mid- to upscale dining establishments that pride themselves on serving good cuts of domestically-reared wagyu beef.

Meat makes up most of the meal, but salads and pickles such as various forms of kimchi are popular sides. The common availability of kimchi and Korean stews is a nod to the Korean origins of yakiniku in Japan. A wide range of standards dips, such as soy sauce and garlic-flavored soy sauce, as well as other original sauces specific to each restaurant, are part of the enjoyment as guests grill the meat to their preference and vary the condiments. Some restaurants provide charcoal grills while others provide gas or electric grills. Covers for diners' bags, coats and clothes so they can enjoy the meal without bringing the scent of grilled meats with them home, and good ventilation is provided so the interior is surprisingly smoke-free. Here are some restaurants showcasing the very best yakiniku in Kyoto.


6 Succulent Kyoto Yakiniku Restaurants
Yakiniku Zakaya Isshin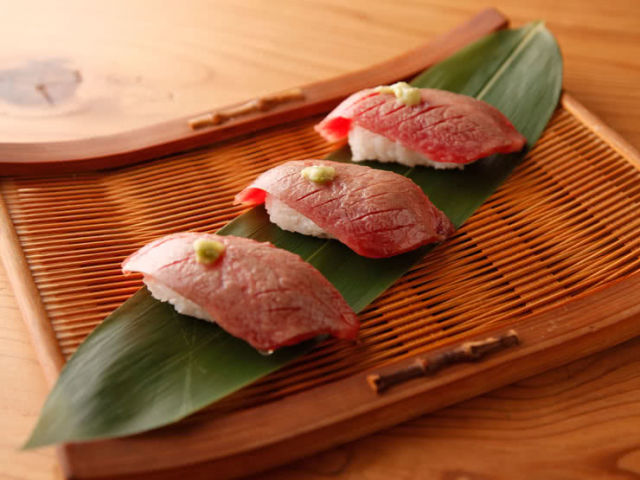 Diners at this classy Kyoto yakiniku restaurant are given a pair of golden tongs as a present, which they can bring back to use at the restaurant during their return visit. These resplendent tongs are fitting of the high quality
akagyu
red beef wagyu from Kumamoto prefecture in the south of Japan. The free-range highland environment gives the cattle an even marbling and the rich yet delicate flavors reflect the carefully chosen feed given. Yakiniku Zakaya Isshin is one of the few restaurants to offer this much sought after variety of beef. Choose from counter seats or low tables with TVs visible from any angle.
Dinner: 4,000 JPY
Horse Meat BBQ Sakura-to-momiji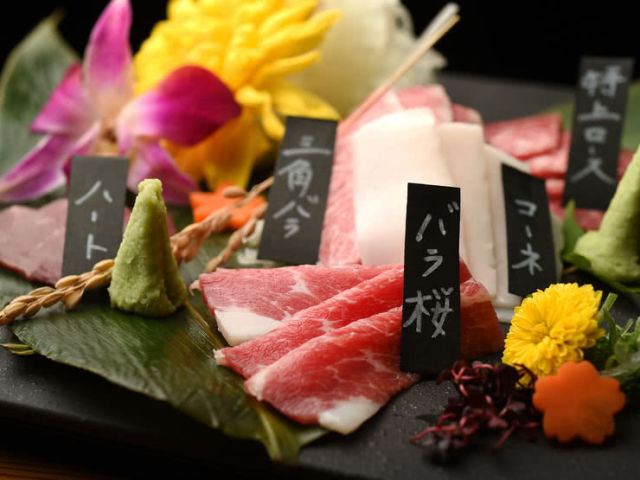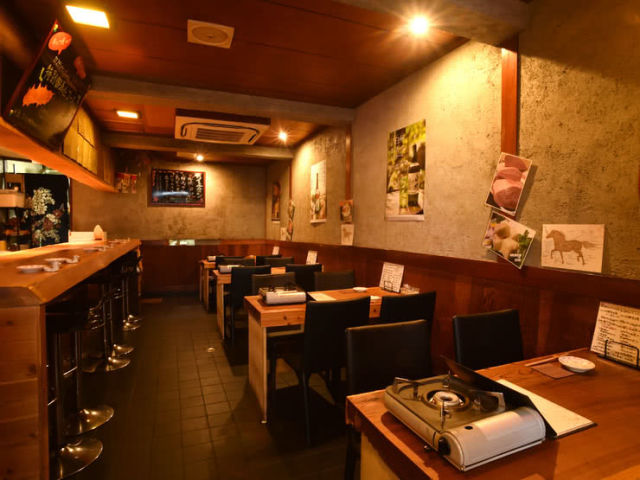 Horse meat, also known as sakura for the pink color that recalls the cherry blossom, is gaining popularity in Japan as a healthy option, being high in protein and low in fat content. While the delicacy is often served raw, here you can savor grilled horse meat in various cuts. This specialty restaurant also has an original cooking style where horse fat is first melted on a lava plate; marbled horse meats are then added to the grill, resulting in a juicy and tender medley of meat. Choose from ribs to lean meat and fattier portions. Seating caters to both large groups and intimate settings at the counter.
Dinner: 4,000 JPY
Yakiniku no Bunya
For some of the best yakiniku in Kyoto, gyutan (beef tongue) is nothing short of delightful. Yakiniku no Bunya lets you savor the unique consistency of beef tongue here in its signature dish, "salty beef tongue," and has gained many fans. The muscular tongue portion is low in fat, juicy and chewy to the bite. Yakiniku no Bunya prides itself on choosing the tastiest sirloin, each succulent and tender cut thickly sliced for maximum satisfaction. Only domestic Japanese black-haired wagyu is served here. Healthy Korean-style stews are also available, guaranteed to leave you satisfied and reenergized.
Dinner: 3,500 JPY
Honkaku Yakiniku Chifaja Bukkoji branch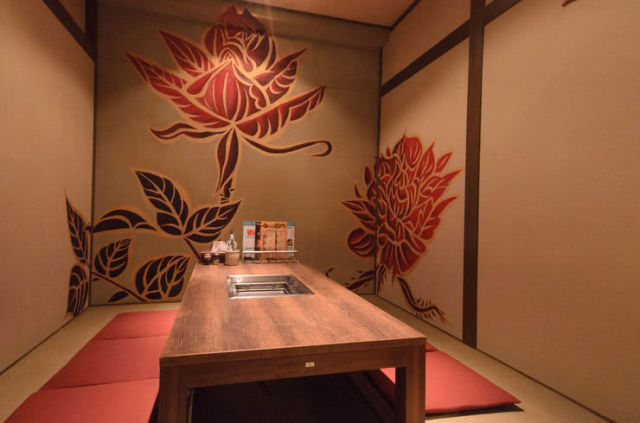 At Honkaku Yakiniku Chifaja, each choice cut of beef is sliced by hand to bring out the best characteristics of the meat and results in the best balance of lean meat and fat. Original
tare,
or sauces, are provided here to match the meat. This restaurant carefully inspects beef on-site before purchase and makes sure the meat is of desirable quality upon arrival. Apart from top cuts of beef, there are over 80 dishes to choose from. While not a few Kyoto yakiniku restaurants tend toward the small and intimate, this one also caters to large groups and events, and guests can partake in some karaoke fun during the meal in the banquet hall space for private parties.
Dinner: 2,500 JPY
Niku dokoro Gion Ryuan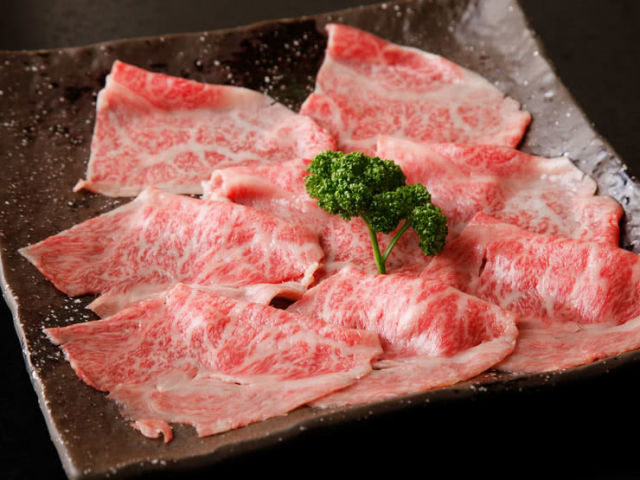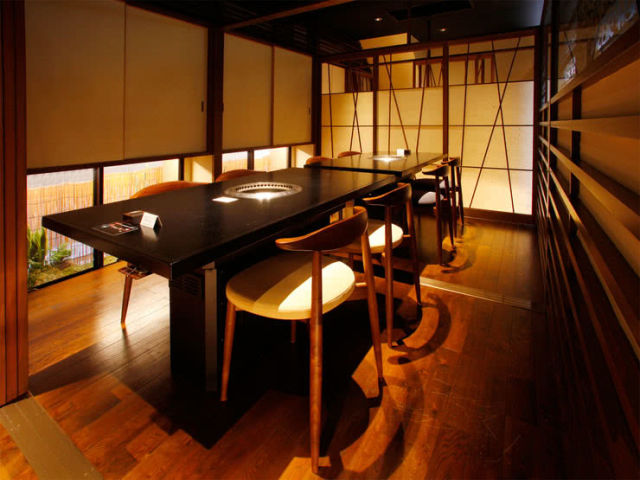 Yakiniku in Kyoto is best experienced as a wide variety of dishes, and Niku dokoro Gion Ryuan does not disappoint. Located in the traditional Gion district, here you can savor branded Tamura beef and its flavorsome fat and aroma in a variety of ways - from Korean BBQ, to shabu-shabu hot pot, grilled as a steak and more. Quality vegetables from appointed wholesalers are served here, providing a perfect complement to the meat. Book a private room for special occasions or simply to enjoy the meat in luxurious privacy. The tasteful decor makes Niku dokoro Gion Ryuan suitable for everything from dates to business dinners. A wide variety of drinks are available, from sake to shochu and Japanese whisky.
Dinner: 7,000 JPY
Nikuno Takumi Miyoshi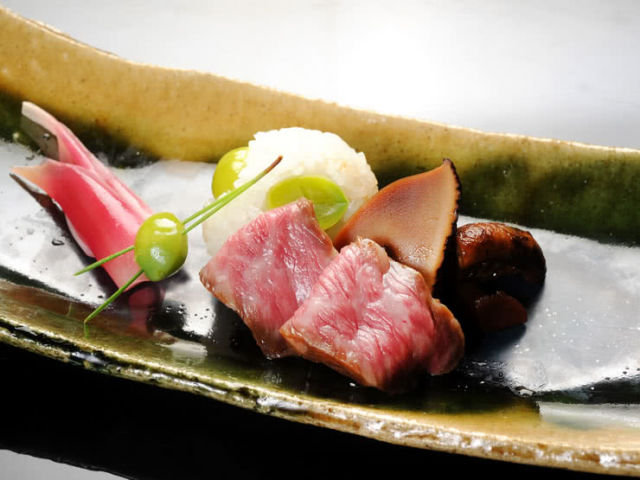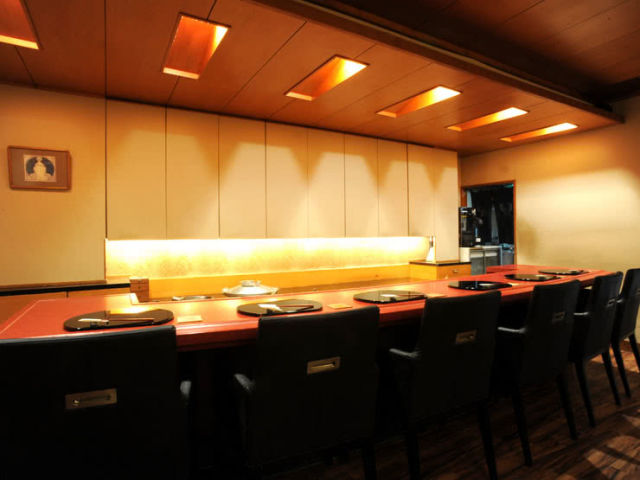 Top quality all-star branded beef are all available under one roof here, from Kobe to Omi and Matsusaka beef.
This popular Kyoto yakiniku restaurant, based in Higashiyama, carefully curates the best beef available from the methods of the farmers to the actual quality, rather than insisting on one particular branded beef. Sashimi and meats are available as sashimi at their freshest. Due to the wholesale connections of the chef, choice meats are available on the menu. Ask for recommendations as to how best to enjoy the various cuts. Advance booking is advised as seats are limited, with twelve black leather seats in a soft-lit warm interior.
Dinner: 15,000 JPY
Yakiniku in Kyoto is both Diverse and Delicious
Kyoto is not only rich in history, but also renowned for its high standards of fine dining, befitting hundreds of years of proud tradition. From branded beef selected from the region, such as Tamura beef, to other famous types both succulent and sweet, yakiniku in Kyoto comes in myriad varieties even beyond the 6 listed above. Whether you are looking to dine in the Gion or the Higashiyama district, you can be assured of attentive service and impeccable quality in the preparation of food,
also available in these other excellent Kyoto yakiniku restaurants.
Disclaimer: All information is accurate at time of publication.
Publish-date: Aug 09 2017 Update-date: Jun 05 2020