Centrally located on Japan's main island of Honshu, Nagano prefecture's well-deserved reputation as an area of great natural beauty makes it a popular travel destination. Surrounded by picturesque peaks, carpeted with wildflowers and blessed with fast-running rivers and pure mountain lakes, the startling diversity of Nagano's natural settings is matched only by the plethora of sumptuous cuisine that the region has to offer. From fine traditional washoku to Japan-western fusion food and more, here are eight Nagano restaurant recommendations for exploring the region's culinary richness.


8 Nagano Restaurant Recommendations
Soba Dokoro Monogusa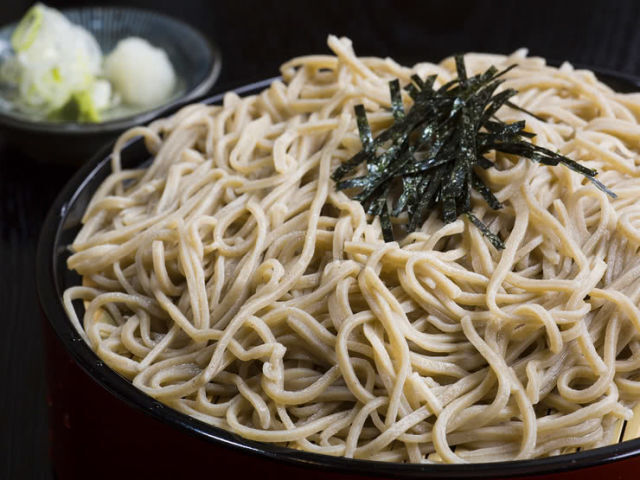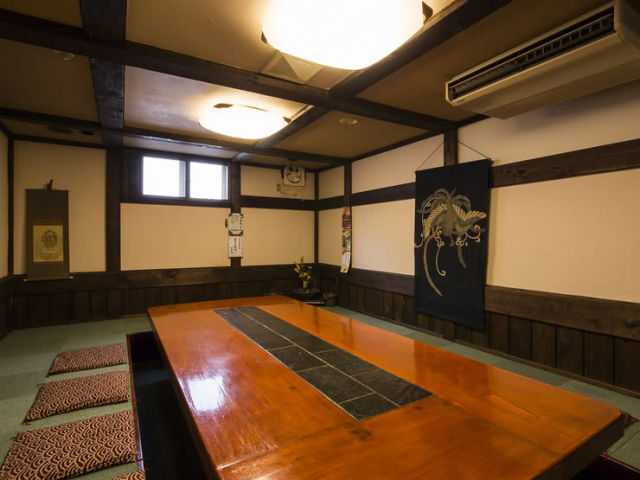 Named for a local folk tale, Soba Dokoro Monogusa specializes in soba buckwheat noodles and Shinshu—the traditional name for Nagano—cuisine. Chef Kimie Yoneyama prepares local dishes alongside her husband, who makes the soba noodles from Matsumoto buckwheat flour. Special care and attention are given to the humidity and temperature each day in order to create delightful soba noodles with a tantalizing aroma and a deeply satisfying texture. Monogusa's specialty zarusoba includes handmade buckwheat soba noodles served in a bamboo basket, paired with homemade Japanese pickles and dessert. Both table seating and traditional tatami seating are available for an authentic Shinshu dining experience.
Dinner: 1,000 JPY / Lunch: 950 JPY
Ramen Zunpachi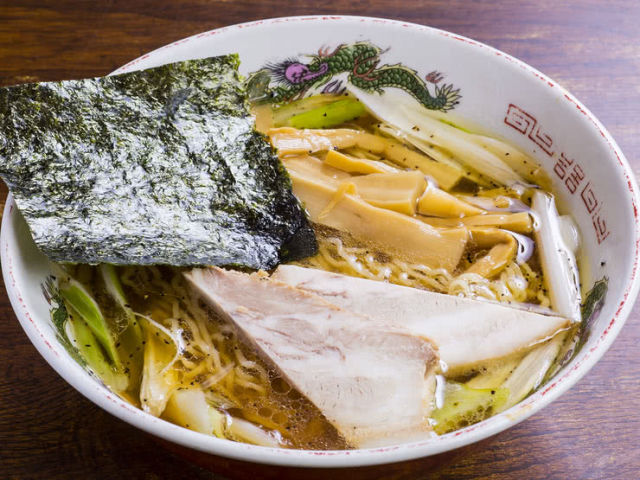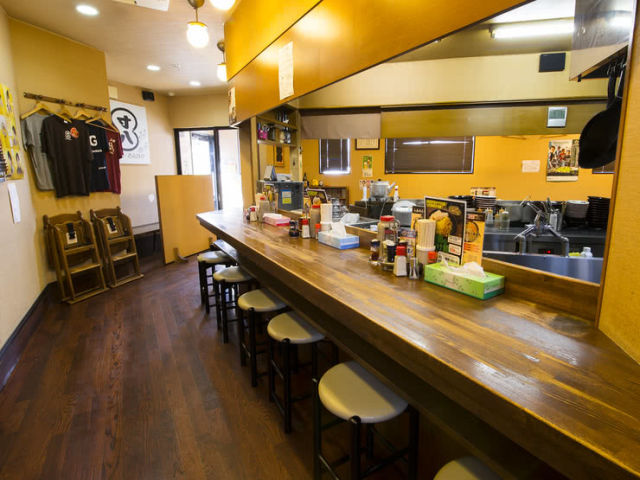 At Ramen Zunpachi, a special family recipe—the signature tonkotsu shoyu ramen, combining a rich pork bone broth and soy sauce in a silky soup brimming with thick homemade noodles—offers a true taste of Nagano's local ramen culture. Also understandably popular is the miso ramen, created from a satisfyingly sweet and creamy blend of red and white Shinshu miso that is no less delicious than anything found in the ramen meccas of Fukuoka and Hokkaido.
Dinner: 990 JPY / Lunch: 990 JPY
Chushin Kaikan RYU-TAN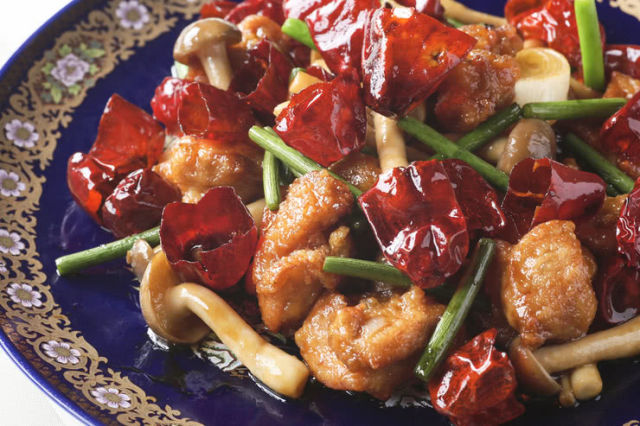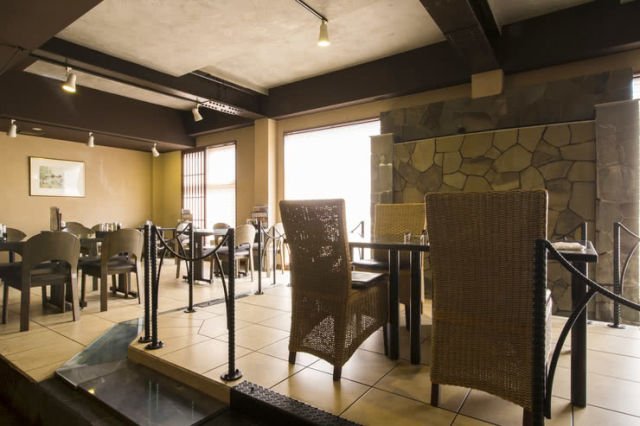 Chushin Kaikan RYU-TAN serves up authentic Chinese food in an elegant yet comfortable atmosphere. The ingredients are painstakingly chosen and cooked with great care so that every dish is imbued with flavor, and the chefs strive to serve beautiful food, plating their dishes with creative aplomb. With six kinds of appetizers, an entrée, two kinds of dumplings, rice, soup, dessert, and a beverage, the reasonably priced lunch set comes highly recommended.
Dinner: 1,000 JPY / Lunch: 800 JPY
Ramen Hachi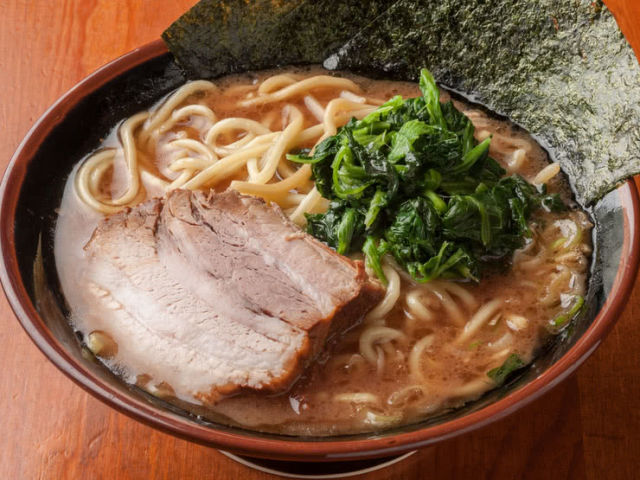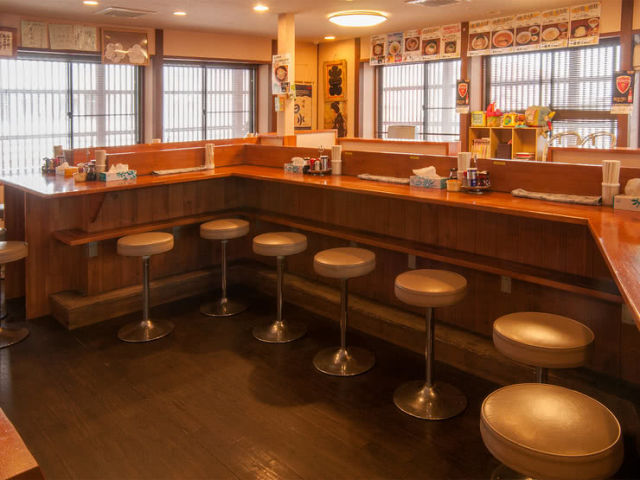 As Ramen Hachi's many repeat customers will gladly testify, this is the place to go for ramen both unique and delectable. Favorites include pork bone and soy sauce ramen, made with sweet soy sauce especially from the Matsumoto region in Nagano, as well as white miso ramen chock full of vegetables, each complementing the thick ramen noodles to create hearty dishes abound. The shop has a relaxed and casual atmosphere that, like every lovingly made bowl of ramen, appeals to guests of all ages.
Dinner: 999 JPY / Lunch: 999 JPY
Gochisoya Hitsuke Tozoku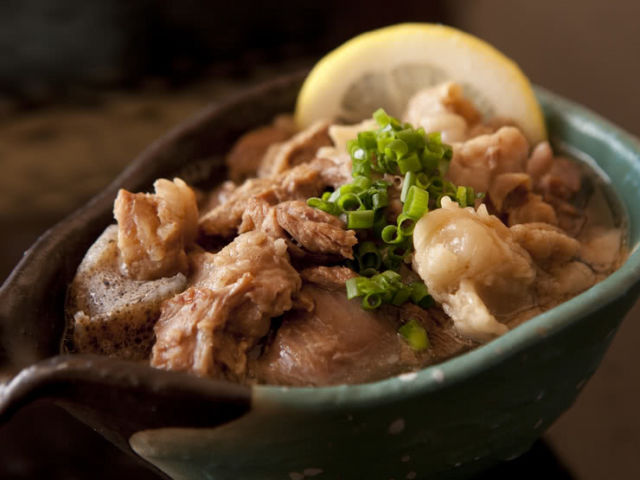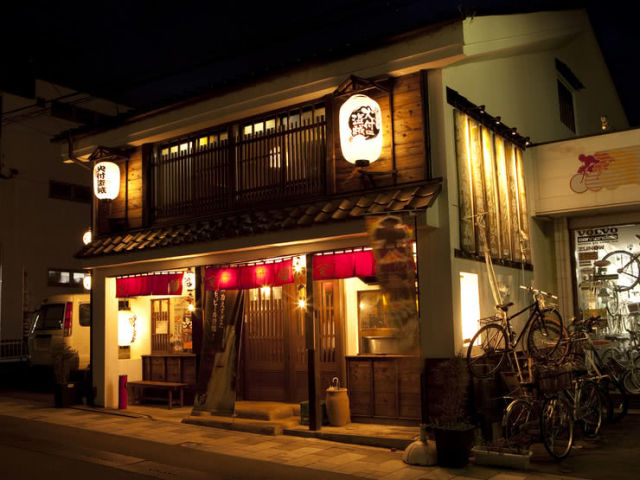 Gochisoya Hitsuke Tozoku is an izakaya, a Japanese-style pub that offers delicious food and drinks in a sociable atmosphere. While izakaya are quite common in Japan, this is one Nagano restaurant with a difference: Chef Kota Takeuchi opened it in the remodeled hardware shop established by his late father, where he serves food with warm, unaffected hospitality. Specialties include beef tendon, stewed and salted to succulent perfection, as well as the Taisho Omakase Sashimi Platter, made with fresh fish from the renowned Tsukiji Fish Market. The lively, festival-themed interior with its atmosphere as welcoming as Chef Takeuchi himself, has made this establishment a long-running local success.
Dinner: 3,500 JPY / Lunch: 3,500 JPY
Restaurant Carrot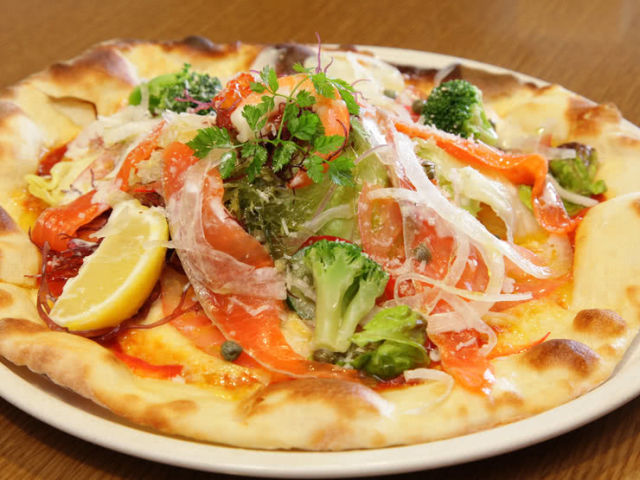 Savor a Japanese take on Western and Italian favorites at Restaurant Carrot. Using only the freshest local ingredients, the chef serves up deliciously diverse dishes including Shinshu salmon salad pizza, creative baked pasta gratin, sumptuous seafood pepperoncini, and the nostalgic Japanese favorite: Napolitan pasta with pork sausage. The open atmosphere and appetizing food make Restaurant Carrot a popular place for friends, families, and couples.
Dinner: 2,500 JPY / Lunch: 990 JPY
Tom's Cafe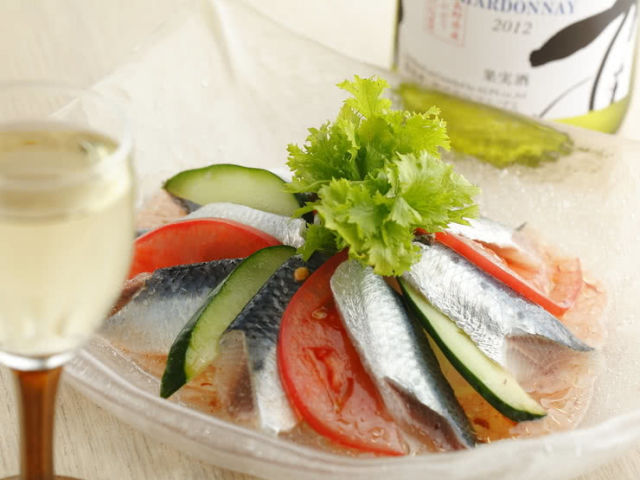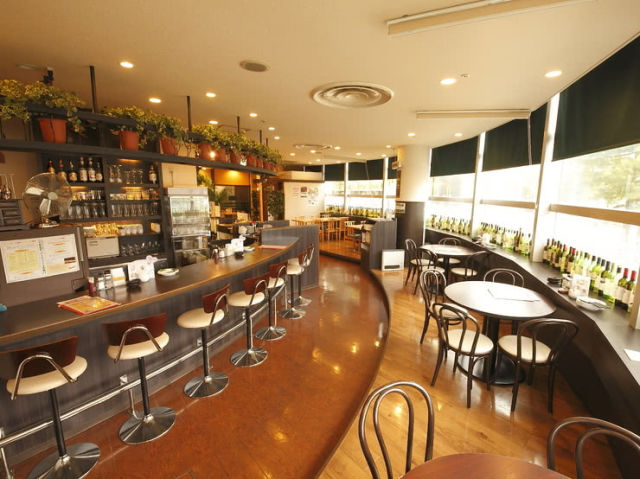 Enjoy Western-style cooking at this café by day, bar by night. At Tom's Cafe, produce is sourced directly from local farmers and picked freshly each morning, incorporating seasonal flavors into the cuisine. This café takes on a different character when evening falls, and cuisine is best savored in the company of wine. Thanks to a spirited chef who excels at bringing out the finest flavor from his ingredients and an atmosphere where locals and new guests alike are treated as family, this relaxed Nagano restaurant is sure to make quite an impression.
Dinner: 2,500 JPY / Lunch: 980 JPY
Tempura Maki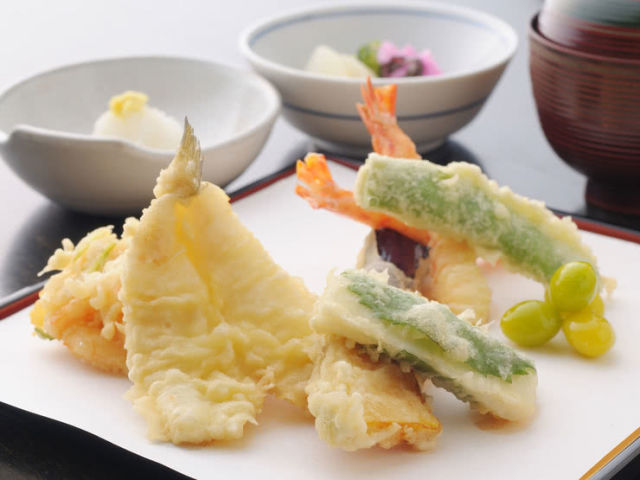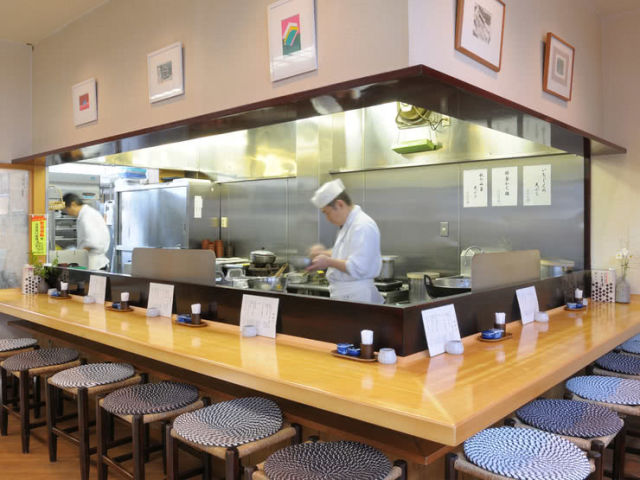 This historied staple in Nagano's gorgeous Karuizawa city has been in operation for over 55 years. Open every April to November, Tempura Maki serves up the area's finest tempura, using seasonal vegetables that vary based on the time of year and incredibly fresh fish delivered straight from Tokyo's storied Tsukiji Fish Market. The chef prepares each piece of tempura one by one, taking special care to monitor the exact temperature of the oil for the crispiest and most flavorful tempura possible. Counter seating allows guests to watch the chefs, hard at work at their master craft. For a traditional taste of Japan, the kaiseki course is not to be missed.
Dinner: 3,800 JPY / Lunch: 1,600 JPY
Nagano Restaurants That Capture the Stunning Natural Beauty of Japan
With its stunning views of the Japanese Alps and fresh, unspoiled land, Nagano prefecture is a must-see travel destination for those who truly value nature's bounty. After a long day spent taking in the scenic vistas, nothing could be more satisfying than a fine meal that, with its emphasis on only the freshest local ingredients and time-honored cooking methods, perfectly embodies this bounty in deliciously literal form. Experience the natural and
culinary diversity of Nagano and the rest of central Honshu
with Savor Japan, your number one source for restaurant news and reviews throughout Japan.
Disclaimer: All information is accurate at time of publication.
Publish-date: Aug 09 2017 Update-date: Aug 06 2019