For Japanese, the ubiquitous "yakiniku party," may be the greatest social affirmation of group identity—the tiny, tender cuts of meat, each like a bite of heaven on the tongue, are simply much too good to be eaten alone. Yakiniku's close cousin, teppanyaki—named for the flat iron grill upon which the ingredients are cooked—is an equally social cuisine that eschews an entirely meat centered approach to include fresh vegetables, seafood chicken and an array of exotic spices and sauce. In perhaps the ultimate expression of luxury, this inviting combination is typically cooked to order right in front of you by master chefs who transcend the boundary between cuisine and performance. Once you feast your eyes on these 5 Osaka teppanyaki restaurants, you'll never want to cook meat for yourself again.
Teppanyaki Ousaka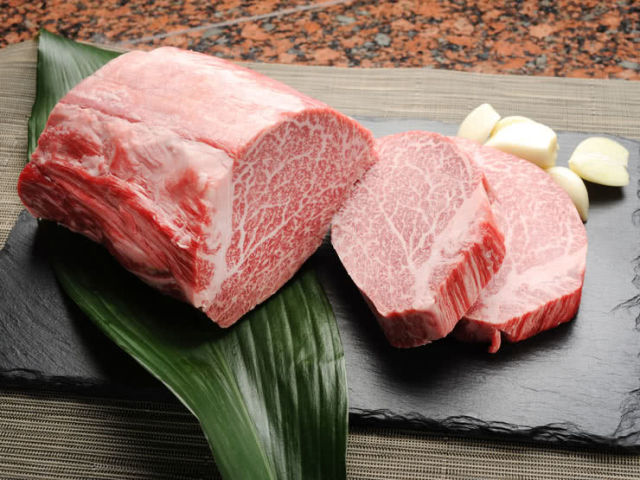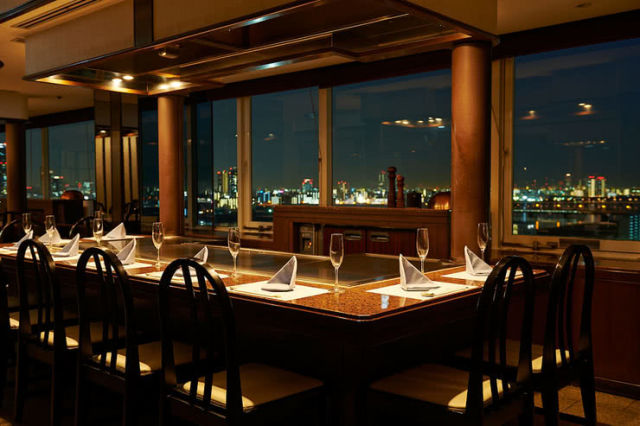 Teppanyaki Ousaka takes grilling to new heights of luxury, treating patrons to select cuts of premium, seasonally limited ume-beef made especially from plum-fed wagyu cattle. The lightly sweet wagyu flavor works in delicious concert with the finest seafood selections, delivered exclusively from Osaka's Fukushima Market and meticulously monitored for exacting freshness and impeccable taste. Master Chef Yoshihisa Kamite keeps ahead of patrons' expectations, always infusing something new into the menu. Many dishes possess a unique French connection; patrons wishing to try the Charcoal-grilled Iberico Pork, for example, should plan on making advance reservations. The cuisine—not to mention the performance involved in its creation—is sure to satisfy.
Dinner: 7,500 JPY
Sukiyakisoba & Teppanyaki Chiharu Nishi Tanabe Main Store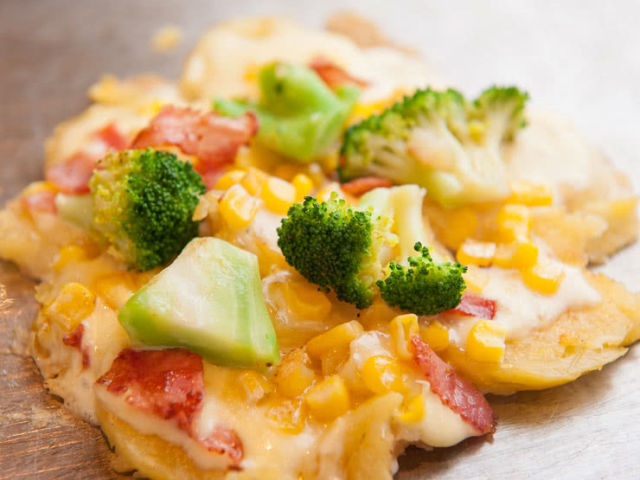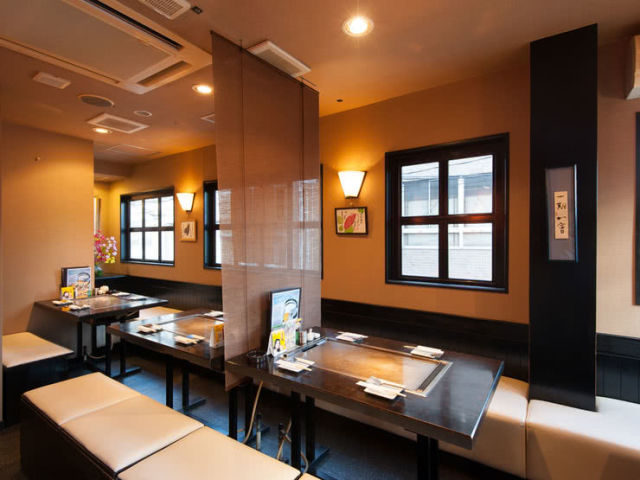 Through delectable dishes such as "Sweet Cherry Tomato and Potato Vegetable Pork Balls," Chiharu expertly showcases the unique synergy possible between meat and vegetables. Every juicy piece of premium produce, from pumpkin, shiitake and the aforementioned ingredients, are carefully selected and vetted by a vegetable sommelier, thus insuring only the freshest and most delicious experience at the grill. In the welcoming atmosphere and even the restaurant's name itself, which translates to infinity of smiles," one can detect Chiharu's core philosophy: Fresh vegetables are chosen not so much for health, but because they taste wonderful. You are invited to stop by this highlight of Osaka teppanyaki culture and find out for yourself.
Lunch/ Dinner: 2,000 JPY
Teppan-yaki to Wine Cocolo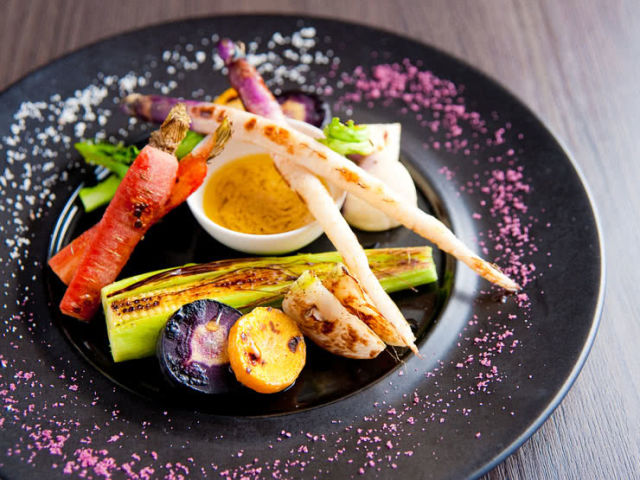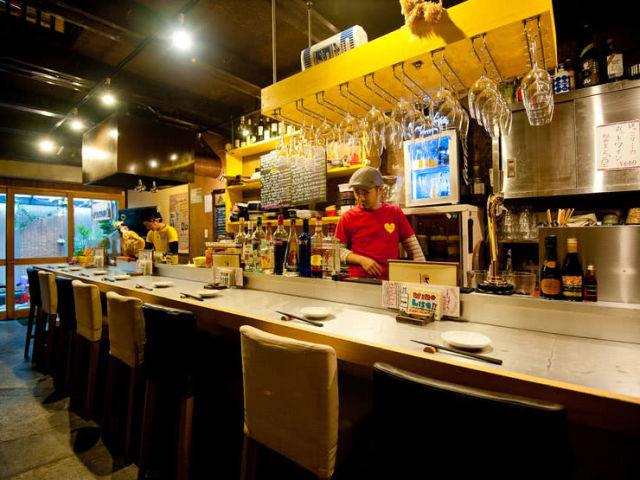 The name of this restaurant, literally "Teppan-yaki and Wine of the Heart," is a wonderful melding of both their culinary and personal motto. Cocolo puts everything they have into each and every offering, from the "Chef's Tapas Assortment" appetizer showcase to the renowned "Cocolo Okonomiyaki Pancake," bursting with bacon, cheese and seasonal produce, including a single, tangy roast tomato on top. These vegetables are grown on a family farm and garnished with spices to bring out the natural flavor. Savor all of this in a space that, in contrast to some Osaka teppanyaki restaurants, feels simultaneously hidden away and open—with a glass of wine on the side.
Dinner: 3,500 JPY
Teppan Steak Atout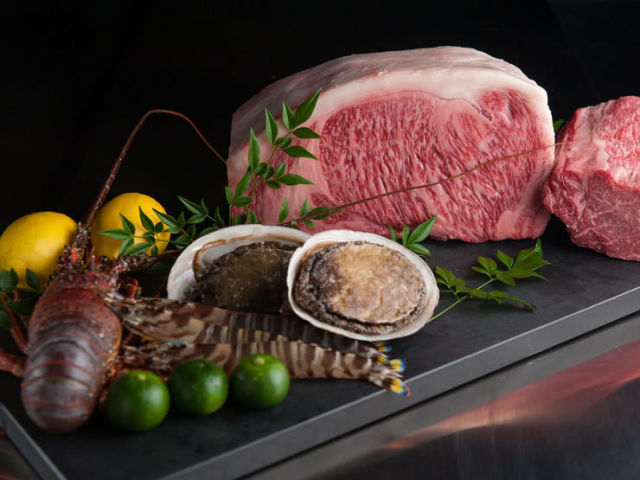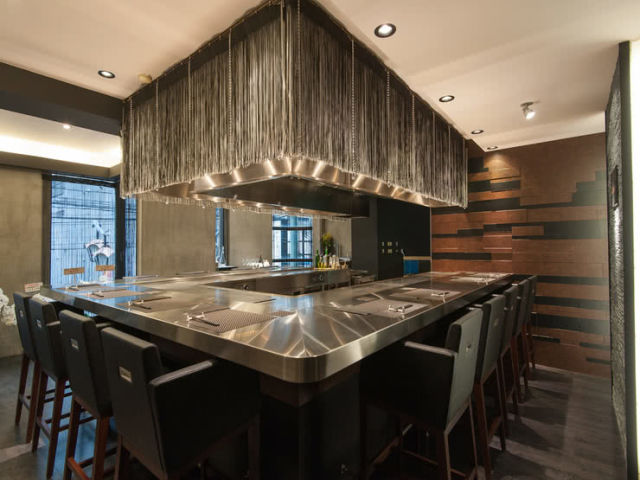 For Chef Oishi, who once showcased his teppanyaki mastery when working at the prestigious Imperial Hotel, the most satisfying part of grilling in front of customers is witnessing their reactions to the culinary masterpieces being born before their eyes. Reactions should be nothing but stellar here, as Oishi and his team take the utmost care to use only the finest ingredients, from premium Japanese Black beef to fresh Wakayama lobster and other coveted seafood delicacies. The tender abalone, culled especially from the Seto Island Sea and prepared with an eye toward the perfect balance between sauce and seafood, is a particular highlight.
Lunch/ Dinner: 8,000 JPY
Teppan Steak Pur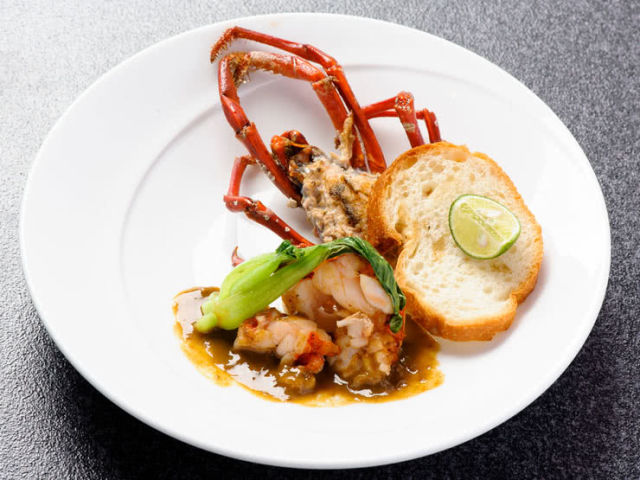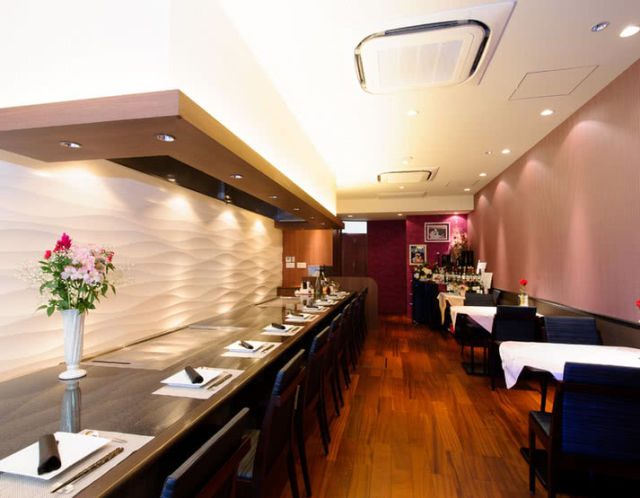 With nearly 40 years in the business of perfecting teppanyaki in Osaka, expertly grilled choice cuts of Special Japanese Black Beef Steak and tender Black Abalone almost go without saying; for true teppanyaki connoisseurs, it's the sauce that makes all the difference. Teppan Steak Pur's renowned butter sauce is carefully created with a tantalizing array of herbs and citrus fruits, subtly textured and evoking an ocean aroma. Whether painstakingly grilled on an iron plate or baked in a covered pan, the goal is the same: To continue the superbly delicate dance among steak, seafood and sauce as you dine. Come for the performance, and stay for the food.
Dinner: 8,000 JPY
Osaka's Culinary Culture is Second-to-None
Since the dawn of culinary enlightenment, the delicious meeting of meat and fire has been a universal constant. For Americans, the barbeque—a ritual of simmering sauce, steak and frankfurters performed outdoors—is a virtual rite of passage. For natives of Osaka, Japan's Western capitol, the urge to grill takes on myriad forms, from okonomiyaki Japanese pancake stalls to yakisoba noodles, fried octopus dumplings and of course, teppanyaki. But to view the entirety of Osaka culinary culture merely as street food would be to ignore
the incredible restaurant diversity that exists in this city
with a population density second only to Tokyo. For news and views on food culture in Osaka and beyond, stay with Savor Japan.
Disclaimer: All information is accurate at time of publication.
Publish-date: Aug 09 2017 Update-date: Aug 06 2019