>Sukiyaki may be well-known as a popular anglicized version of a Japanese-language song in the '60s, but it really refers to a Japanese hot pot dish of thinly-sliced beef that is slowly simmered in a sweet broth of soy sauce, sugar and mirin. It evolved to its current form during the Meiji era, or late 19th century, when the consumption of meat and eggs became more widespread. The sliced marbled beef, when cooked, is usually dipped in raw egg before being slurped up. Other ingredients include tofu, vegetables such as carrots, leek and cabbage, and konnyaku noodles made of konjac. Sukiyaki is usually eaten during winter as a year-end or new-year treat, and is a popular choice as the whole family gathers around a simmering iron pot and partakes from it in a convivial setting. Once you learn about these 9 Tokyo sukiyaki restaurants, you'll surely want to be right there beside them.


9 Tantalizing Tokyo Sukiyaki Restaurants
Kyobashi Basara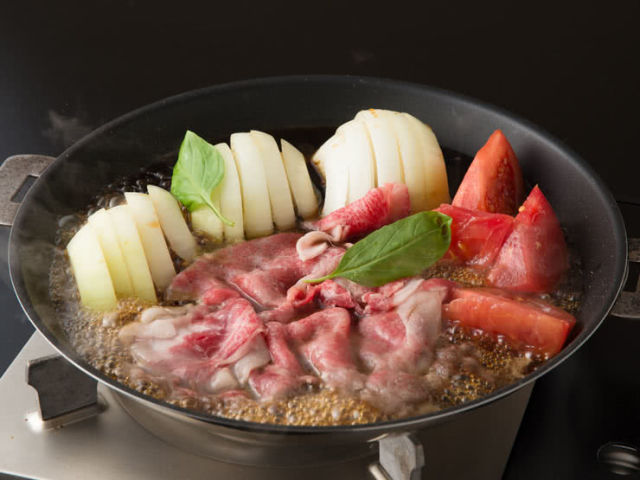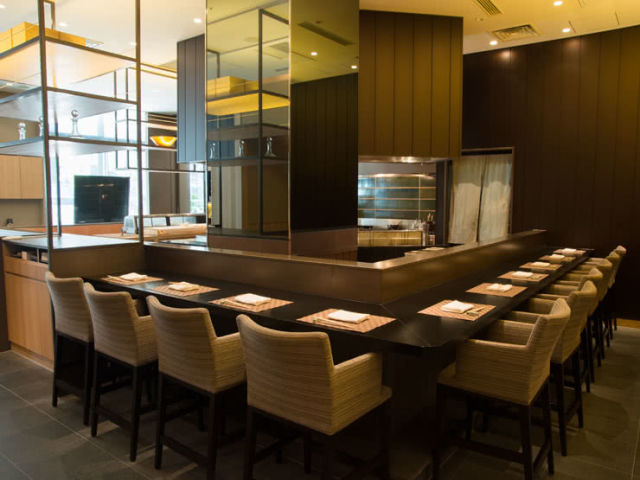 A stylish Tokyo sukiyaki restaurant located in a business district, Kyobashi Basara is famous for its Italian twist to the traditional Japanese dish that was originally created by the chef for the kitchen staff, appropriately called tomato sukiyaki. Plenty of tomato is added to the sukiyaki ingredients, giving a savory and tangy taste and complementing the natural flavors of the beef. Traditional Japanese cuisine such as sushi and grilled or simmered dishes are available apart from sukiyaki, each featuring fresh and choice ingredients chosen by the chef. This restaurant was the first to offer Suzeri, or vinegared jelly, as a hors d'oeuvre and jellied ponzu, which has become a popular way to serve the condiment.
Dinner:
 10,000 JPY /
Lunch:
2,000 JPY
Read More
Moritaya Tokyo Marunouchi Branch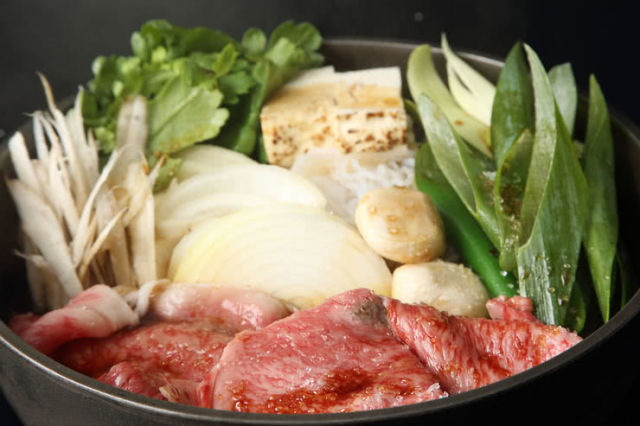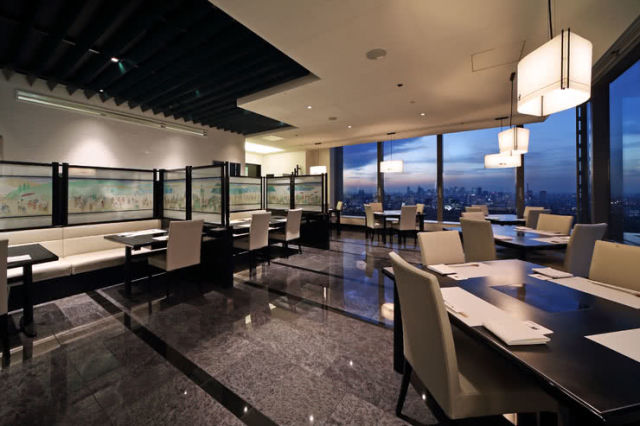 Sukiyaki restaurants in Tokyo wouldn't be anything without the tireless efforts of master cooks and craftsmen, and Moritaya Tokyo Marunouchi Branch is no exception. Chef Ken Yajima used to work as a purchaser in Tsukiji and is also a certified sommelier, so you can be assured of the freshest ingredients here, as well as an extensive wine list tailored to suite the cuisine served. Pair wine to go with the sukiyaki here, that uses fine marbled beef which is cooked to perfection by the waitresses. Sit back and watch the simmering sukiyaki, as beautifully arranged as it is
aromatic.
Dinner:
12,000 JPY / 
Lunch:
3,500 JPY
Read More
Sukiyaki Kappo Yoshizawa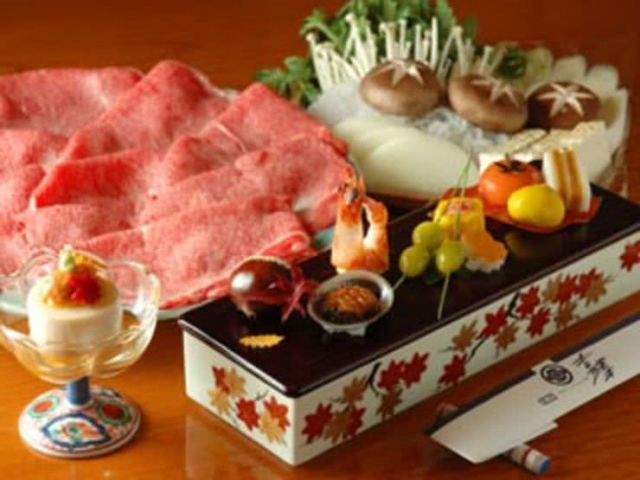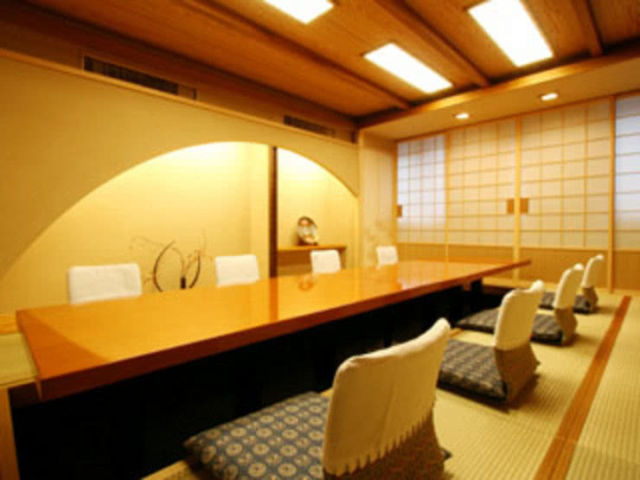 Only the choicest cuts and grades of beef are used at this Tokyo sukiyaki restaurant, as careful attention is paid to the most suitable fat content and fleshiness. The best vegetables are also sourced as ingredients, adding their sweetness to the sukiyaki stock, which is home-made according to a traditional recipe. The slices of beef at Sukiyaki Kappo Yoshizawa are tender and flavorsome, reflecting the chef's constant pursuit to bring the finest tastes to the table. Private dining rooms are available for intimate settings. There are souvenirs like canned beef and tsukudani—or soy sauce simmered dried beef—made by the restaurant, all the better to bring the flavors home.
Dinner:
 14,000 JPY / 
Lunch:
 4,000 JPY
Read More
Akasaka Jinya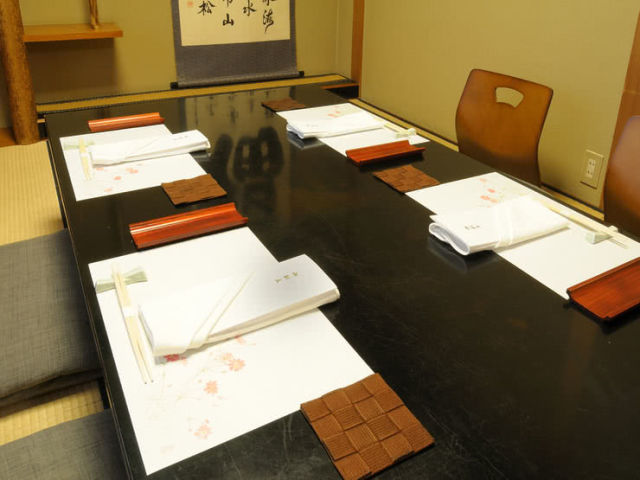 This upscale restaurant located in the classy Akasaka district serves modern kaiseki meals and sukiyaki is one of the specialties that can be served as part of a kaiseki multi-course style meal. The understated  exterior belies a classy, chic interior that looks like a sushi restaurant. The chef chooses the freshest fish in season to serve as sashimi, and no effort is spared in either presentation or taste for all elements of the kaiseki meal.
After finishing the sumptuous sukiyaki ingredients,
udon noodles, using the flavorsome sukiyaki stock as the soup base, are provided to round off the meal. A wide range of rare and much sought-after sake and shochu are available to accompany the meal.
Dinner:
 8,000 JPY / 
Lunch:
 1,000 JPY
Read More
Momonjiya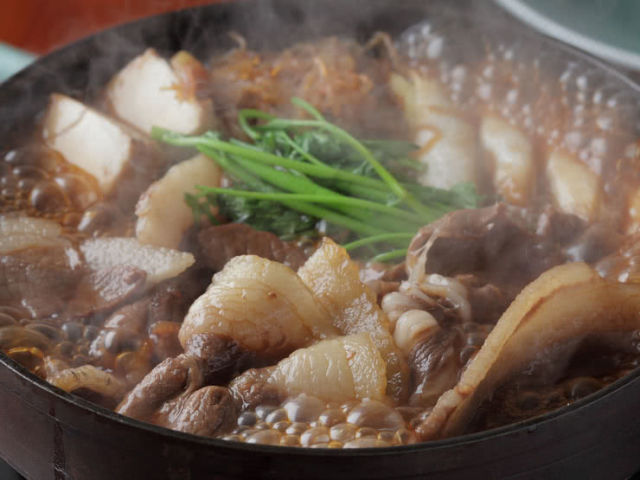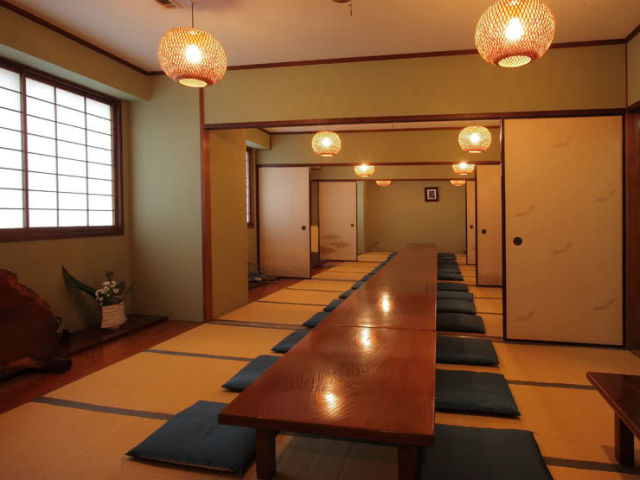 Wild boar meat is just one of the culinary delights at this Tokyo sukiyaki establishment located in the historical sumo district of Ryougoku. This game meat is known to be high in protein and low in calories and fat, making it a popular choice with the ladies and a perfect winter warmer. Other game meats such as marbled bear steak and deer meat are also available here. Selected by experienced buyers, only the highest-quality cuts are used. Momonjiya offers a rare dining experience and a chance to taste the traditional flavors of downtown Edo. Located near the tourist attraction of the Tokyo SkyTree, the restaurant makes for a unique gastronomic adventure after a day of sightseeing.
Dinner:
 6,000 JPY / 
Lunch:
 1,350 JPY
Read More
Nihonbashi Osaka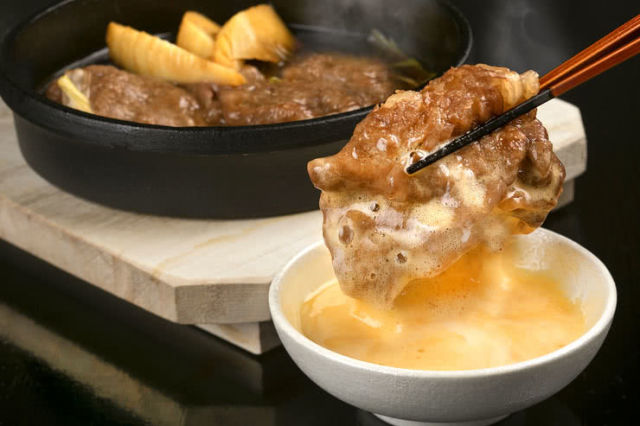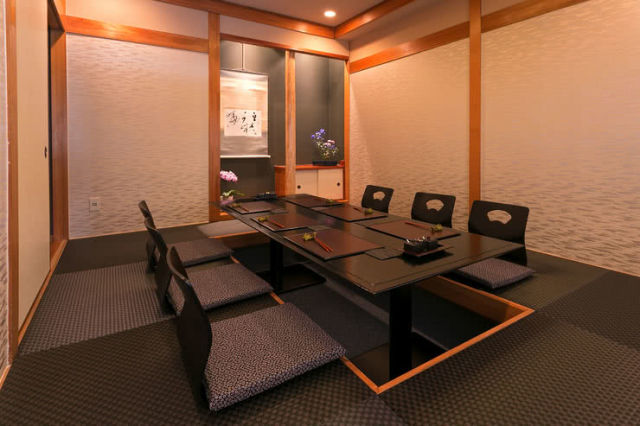 Of course, some of the best sukiyaki in Tokyo doesn't even come from specialty restaurants. This neo-Japanese cuisine restaurant is a new face to the historic Nihombashi district and has already garnered fans for its excellent presentation of the freshest and finest ingredients. New and fresh interpretations of traditional dishes are served, including sukiyaki,
which is served with  frothy, fluffy eggs seasoned with sukiyaki stock of modest sweetness for a totally satisfying experience that focuses on the quality of the meat.
Chef Osaka uses top-grade A5 wagyu from a long-trusted meat wholesaler, who gives him the privilege of the best cuts. The stylish modern Japanese interior makes it suitable for business or leisure and special occasions.
Dinner:
 13,000 JPY / 
Lunch:
 1,500 JPY
Read More
Yakiniku Nabedonya Shikata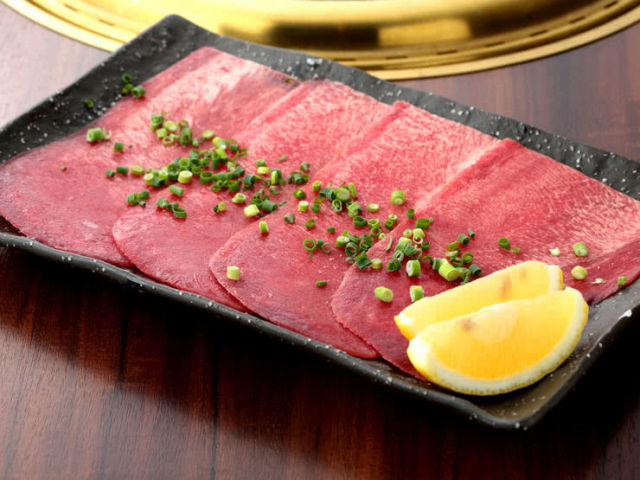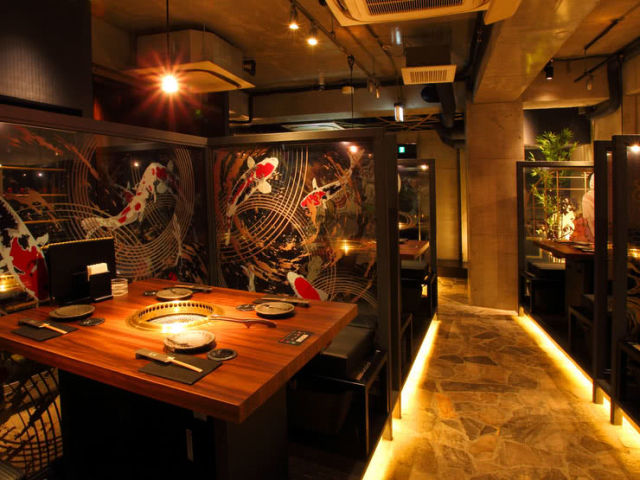 Meat experts run this restaurant and are very specific about how they handle the meat. This means that meat is cut only upon ordering so that it is served in its freshest state. They source for the best meat available at the market each day, so beautifully marbled meat is always served here. Be assured of flavorsome and peerlessly tender beef slices served for sukiyaki. Other rare cuts such as beef tongue are also available as sides. Private rooms with a view of a mini Japanese garden are available to enjoy the meal in a relaxed and luxurious ambience.
Dinner:
 5,000 JPY
Read More
Edomae Nikukappo Miyashita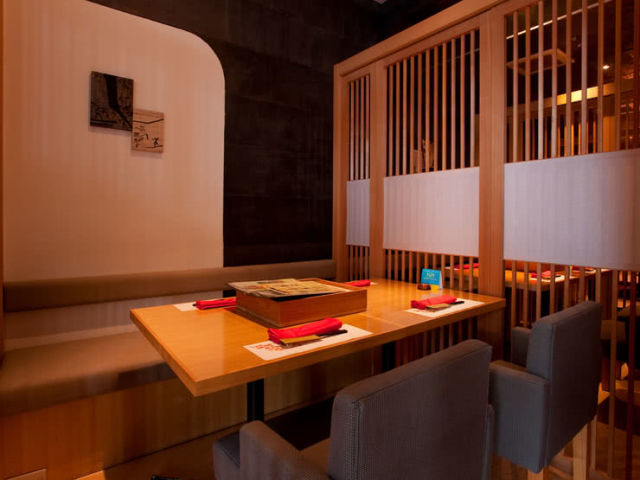 Meat kaiseki, or multi-course meals, are the specialty of this restaurant located near Ginza. Whichever main course you choose, A5-rank Kuroge Wagyu beef is available in the following sumptuous styles: nabe, shabu shabu, aburi yaki and of course, sukiyaki. Counter dining and private room dining options are available to enjoy the sukiyaki meal. The floor to ceiling windows make for a bright and airy atmosphere and provide a scenic view of the city. Ideal for an indulgent lunch after shopping or a special dinner with loved ones.
Dinner:
 5,000 JPY / 
Lunch:
 2,000 JPY
Read More

Echikatsu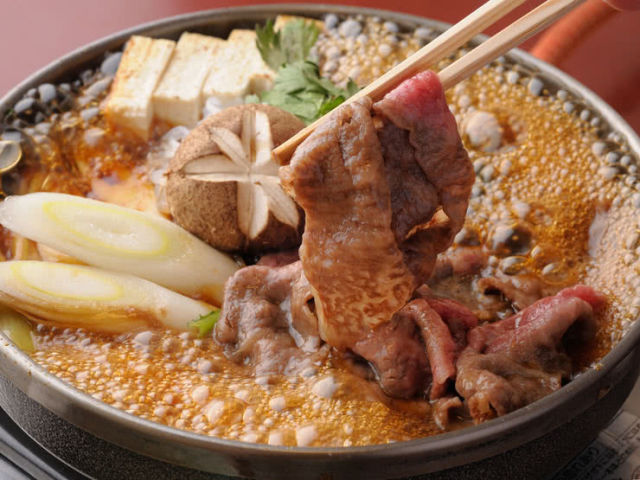 Located in the downtown district of Ueno, Echikatsu has made a name for itself as one of the best sukiyaki restaurants in Tokyo. Over 20 types of sukiyaki cuts, from loin to roast, are available for your dining pleasure. The succulent meat is marinated in a soy sauce base and simmered with vegetables, just until the last shade of pink fades away. Sirloin cuts are also served for sukiyaki, thinly and evenly sliced so that it can be best experienced with the flavors of the broth.The beautifully cultivated Japanese garden here makes for the perfect accompaniment to any dish.
Dinner:
 12,000 JPY
Tokyo Sukiyaki Restaurants
Sukiyaki has a special place in the hearts of the Japanese epicureans and neophytes alike as a dish shared with family and friends on special occasions--now the reasons why should be obvious! Stay with Savor Japan to
enjoy the best Tokyo sukiyaki restaurants in the city
, and take your culinary journey to the next level.
Disclaimer: All information is accurate at time of publication.
Publish-date: Sep 08 2017 Update-date: Jun 04 2020