Osaka, located in the western region of Kansai, is a city famous for its food culture, and prides itself on being the gourmet capital of Japan. From the Dotonbori canal district lined with various dining establishments to the Shinsekai area serving up famous local dishes, Osaka is a true foodie mecca. There's even an old Japanese saying that people from Osaka will eat and drink themselves out of house and home. If you're visiting Osaka and want to uncover the different types of Osaka restaurants, here's a guide to the diverse array of food experiences that await.


The Best Restaurants in Osaka: an Essential Guide to Eating Well
Teppanyaki Restaurants in Osaka
Teppanyaki is a type of gourmet cuisine where high-quality steak, seafood, and vegetables are cooked on an open iron cooktop. Meals are typically prepared table-side by a dynamic chef with great culinary skill and flair.
At
Teppanyaki Ousaka
, try luxurious teppanyaki with a French twist. Enjoy select wagyu Japanese domestic beef and dishes made with seafood fresh from Osaka's Fukushima Market. A signature appetizer, Black Abalone from Tokushima Cooked over Low Heat, features black abalone, vacuumed cooked in kombu broth and topped with green pea mousse—a dish that is appealing to both the eyes and palate.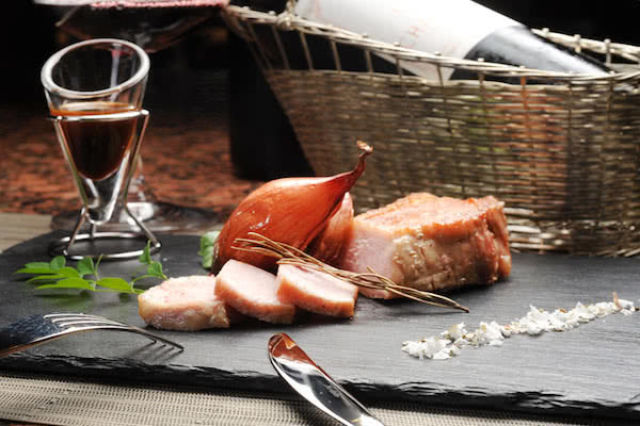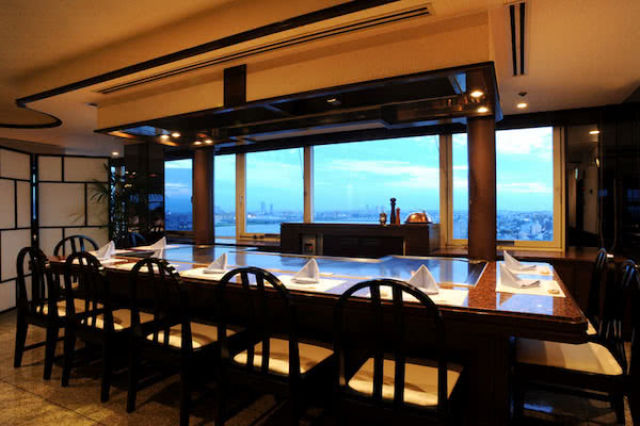 The stylish
Atout Dojima
offers graceful and delicious teppanyaki dining, with dishes like Fresh Spiny Lobster featuring sweet and tender lobster sourced from Wakayama prefecture, and Japanese Black Beef Steak made with juicy Japanese black beef from Kyushu. Their spiny lobster is wrapped in a rich lobster miso sauce that enhances the deep umami flavors of the fresh lobster meat, while the Japanese black beef is cut into thick slices that exquisitely balance the savory aroma of the seared exterior of the beef with the mellow aroma of the tender beef inside. Enjoy the food at Atout Dojima with one of the 60 types of wine the restaurant keeps in their cellar, from well-known labels to rare gems.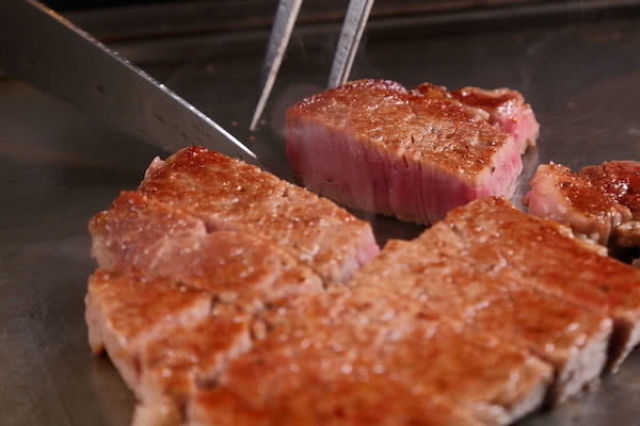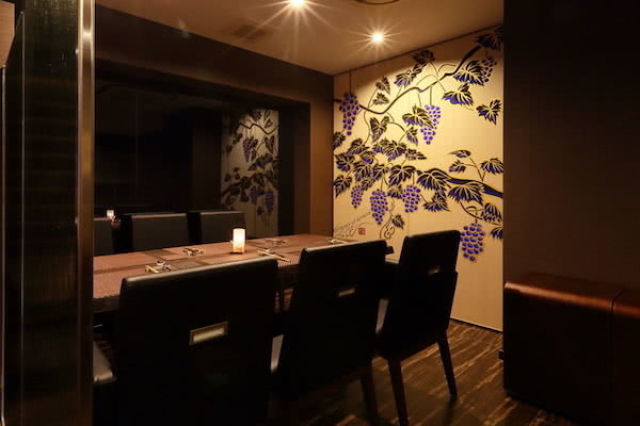 Kaiseki Restaurants in Osaka
Kaiseki dining is Japan's traditional haute cuisine style of dining, consisting of small, elegant dishes offering up seasonal specialties.
The accomplished artisans at
Shunsaiten Tsuchiya
skillfully prepare dishes that inspire, with each course a carefully crafted masterpiece of food beautifully made from seasonal ingredients. Their kaiseki menu offers the best of both traditional Japanese cuisine and deep fried tempura foods such as "Amakusa kuruma prawn", which offer the best balance of sweetness and aroma. The merits of excellent ingredients shine through in this outstanding course meal. Located in an old Japanese-style house, Shunsaiten Tsuchiya offers a charming hideaway from the bustling world outside.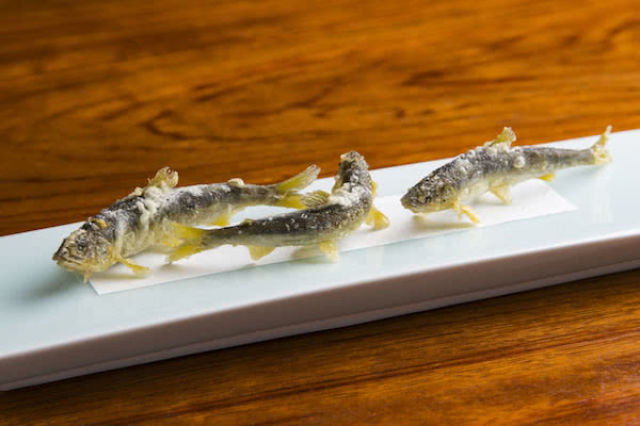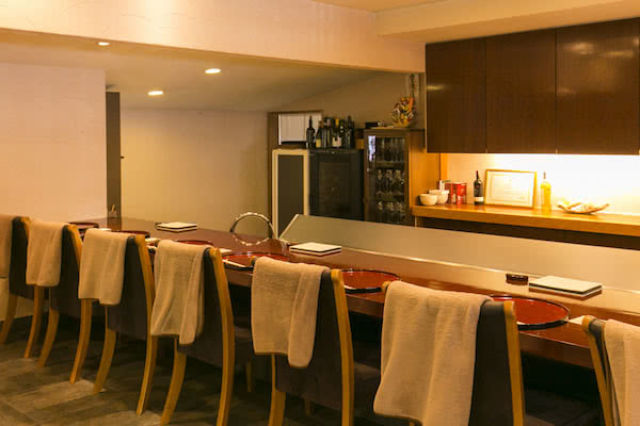 The kaiseki cuisine offered at the restaurant
Kitazuien
applies a great deal of creativity and meticulous preparation to create a genuine feel for the season. Enjoy their
nimonowan
(boiled dish) course featuring stock made from the head and bones of grilled Awaji pike conger for a soup rich in savory flavor.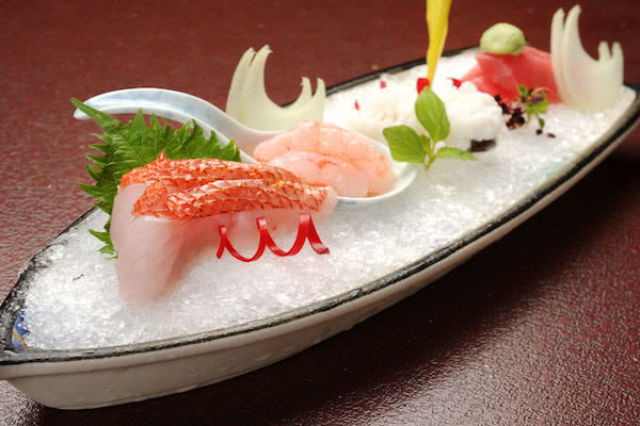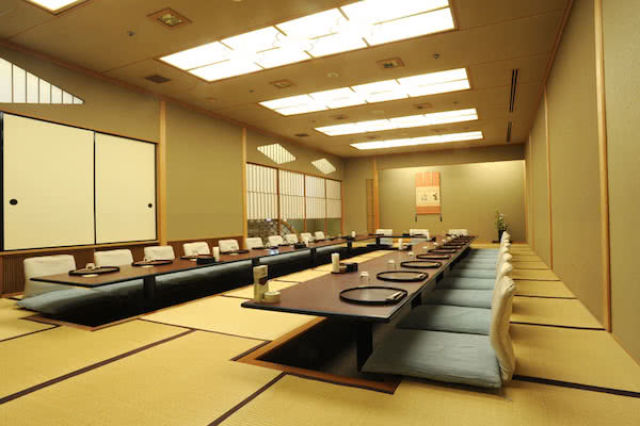 Sushi  Restaurants in Osaka
The sushi in Osaka ranges from traditional Kansai-style pressed sushi to Edo-mae (nigiri) sushi from the Kanto region. While Edo-mae sushi originated in Tokyo, following the Great Edo Fire, many Edo sushi artisans relocated to the Kansai area, bringing their style of sushi to Osaka.
Sennari Sushi is one such restaurant offering classic Edo-style sushi in a calm and quiet atmosphere. They use Hinohikari rice from Okayama for their sushi rice that is not overly sticky and goes well with the mellow flavor of red vinegar, as well as ingredients like steamed and grilled conger eel for a classic Edo-style sushi. The quietness of the restaurant, with just eight seats, allows the voice of the ingredients to speak for themselves.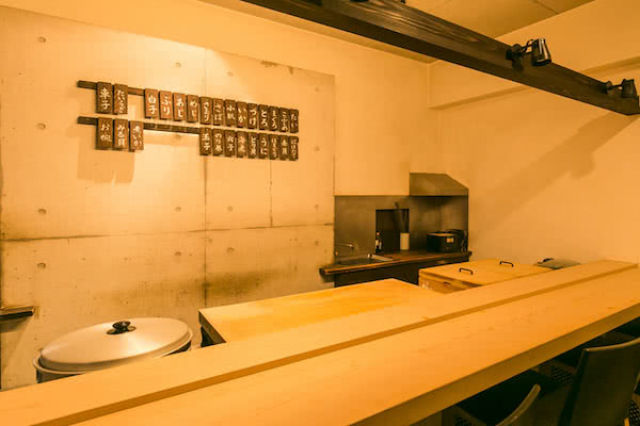 At the high-quality restaurant
Sushi-Dokoro Kurosugi
, enjoy nigiri sushi made with select Hinohikari rice cooked al dente so that the sushi rice releases its sweet flavor as it is chewed. The "
neta
" (sushi toppings) are served to take advantage of the inherent flavors of the ingredients, whether cured or prepared in some other special way. The restaurant's menu-less format may leave some feeling intimidated, but the friendly staff at Sushi-Dokoro Kurosugi create a relaxed environment for enjoying excellent sushi.
French Restaurants in Osaka
With the superior quality of food to be found in Osaka, it should be no surprise that the city excels at not only Japanese but also French cuisine.
At
Unique
, enjoy delectable French cuisine in a comfortable and open restaurant with brilliant service. Dishes like
kinmedai
(red bream) prepared
à la vapeur
(steamed) preserves the savory flavor of the fish, and gives it a delightful plumpness. The fish is wonderful combination with the soup made from a bouillon base and the essence of oysters, mussels and Orient clams. Unique grows its own herbs and procures only the freshest, best-tasting vegetables available for their dishes.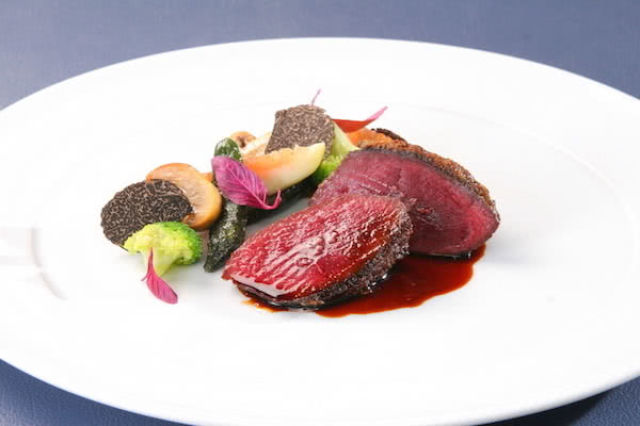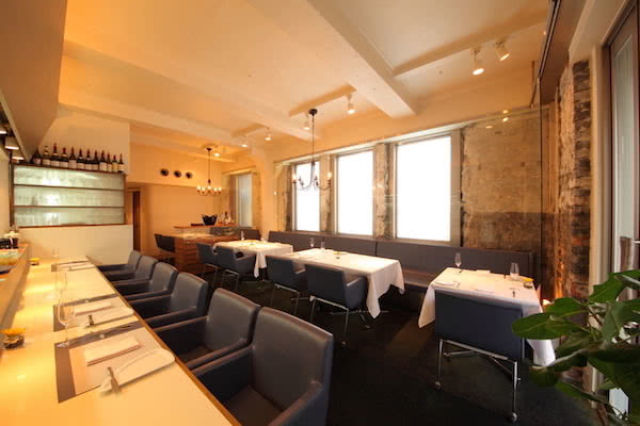 French restaurant
Lumiere
serves up gourmet cuisine, combining indulgence with nutrition for healthy French food that appeals to all ages. The chefs prepare a wide variety of dishes using fresh ingredients while avoiding heavy additives such as butter, cream, or flour. Their Stuffed Turnips feature crustacean and crab essence and are served with a vivid two-tone puree of white turnip and green turnip leaves. Simply seasoned, the true flavor of the ingredients are drawn out in this restaurant dedicated to vegetable gastronomy.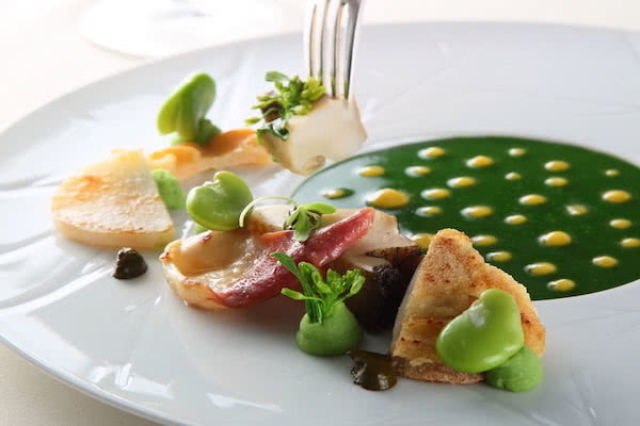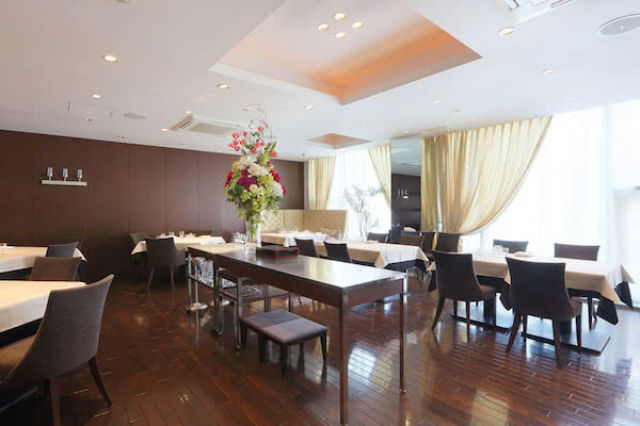 Italian Restaurants in Osaka
French cuisine is not the only western cuisine at which Osaka excels; the city is also home to excellent Italian restaurants.
Trattoria ALBERO
is one such Italian restaurant with a reputation for fine cooking. The restaurant owner is a master chef, with skills honed in the finest establishments of Osaka. Be sure to try the Brined Fresh Fish Acqua Pazza, where fish is treated in brine to condense the flavor before being oven-steamed with vegetables and other seafood.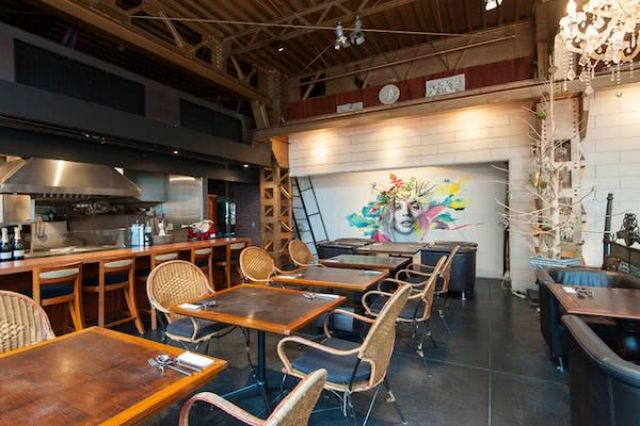 At Osaka restaurant 
, enjoy complex Italian flavors and an extensive wine selection within the historical setting of the Ikoma Watchmaker building, which first opened in 1870. Now an Italian restaurant, the building located in the 5th district of Koraibashi imbues the dining experience at Il Bar Central Banco with refinement and nostalgia. Enjoy dishes like Dry-Cured Ham Capellini, featuring ham direct from Italy with tomatoes and seasonal vegetables. With slender noodles and just the right amount of sauce, this delightful dish is packed with complex flavors.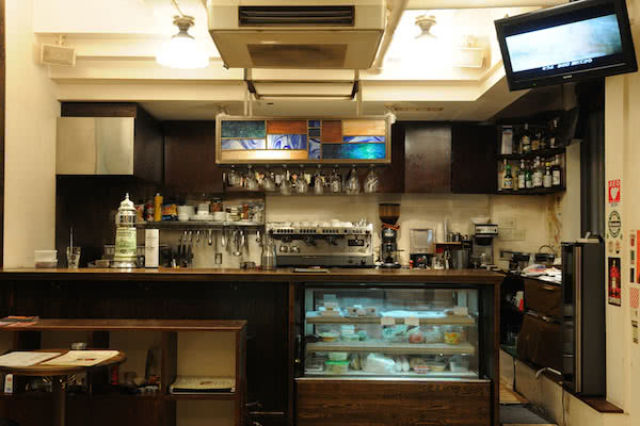 Yakiniku Restaurants in Osaka
Yakiniku is Japanese-style barbecue cooked over a gas grill or charcoal brazier. This is an excellent way to enjoy Japan's excellent wagyu beef.
At
Kuroge Wagyu Dining YO-U
, enjoy award-winning meat that is aged to perfection and seasoned with four kinds of salt. Their surprisingly tender
chateaubriand
is very reasonably priced and offers great value for the money. It takes a month for the meat to aged and be ready, but the long wait time gives the best flavor of concentrated beef.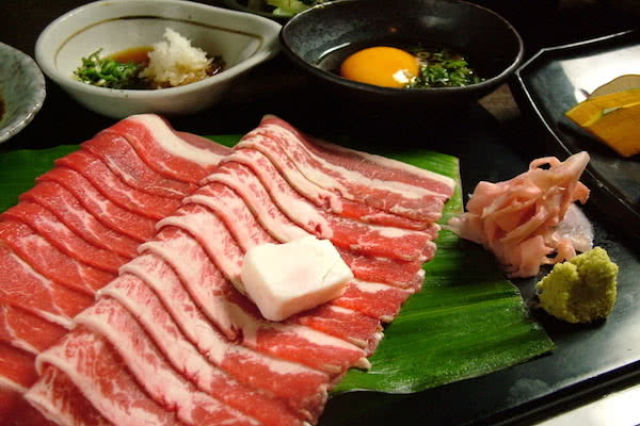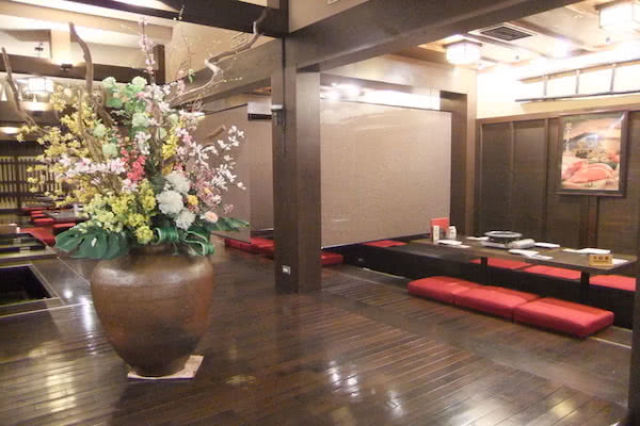 Find tender Tajima beef at Osaka yakiniku restaurant
Sumibi Yakiniku Tsurugyu
. Their Kuri steak is a rare cut of finely-marbled beef, famous for its mild sweetness and tender meat, that's seasoned with rock salt. It can be enjoyed with condiments such as garlic flakes, soy sauce, and Japanese mustard. Enjoy it with
chonmaru
chilled noodles, made fresh to order.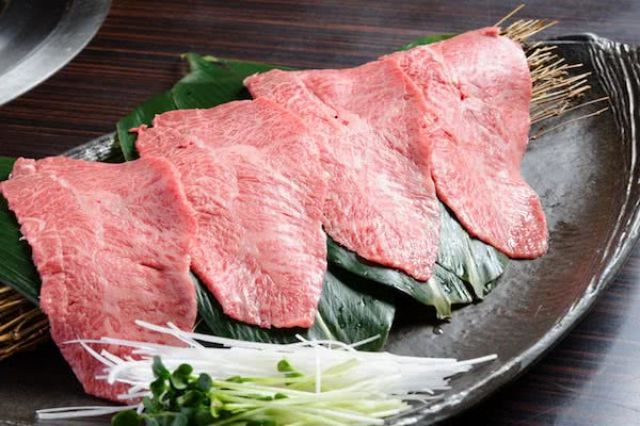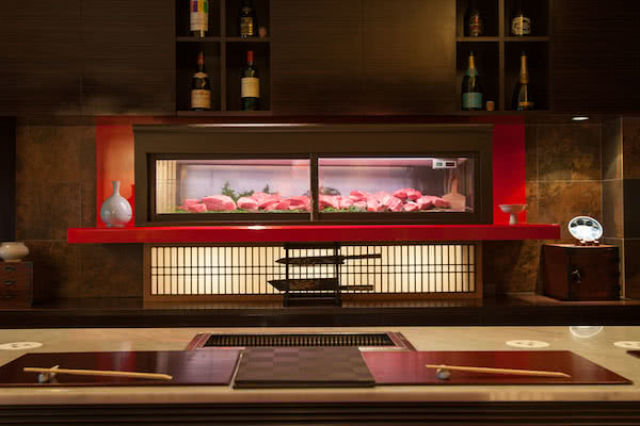 Yakitori Restaurants in Osaka
Yakitori is a skewered food featuring bite-sized pieces of chicken grilled over an open flame.
At 
Sumibi Jidoritsukune Bishu Ayamuya
, specialties include
negima
(chicken and leek) as well as  (chicken meatball). Every skewer is pieced together with the utmost care using domestic Tamba chicken that has been raised in a calm, stress-free environment for rich meat packed with umami flavor. At the popular Osaka restaurant, chicken is cooked over a charcoal grill, perfect for drawing out the aroma of the meat.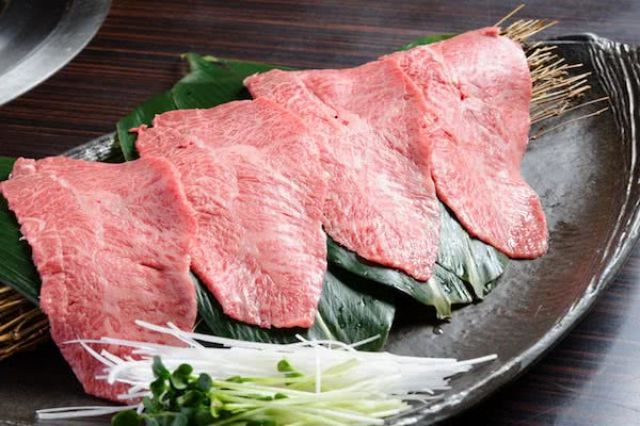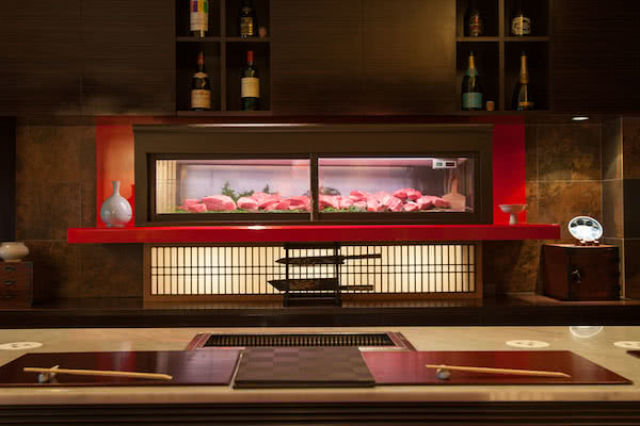 The degree of freshness at Torisho Akatsuki is truly exceptional, with chicken meat harvested and delivered fresh to the kitchen the same day. Such freshness is absolutely necessary for dishes such as the Fresh Chicken Sashimi Sampler, which offers a unique taste of every part, from the white liver of the chicken, to the breast, heart, and gizzard. Enjoy it with vegetables hand-picked by the chef at nearby Tenma Market.
Izakaya Restaurants in Osaka
Izakaya are Japanese style of gastro pubs, places where good food and good drink collide.
At Umaimonya Tsukushi, find superior ingredients like firm Chiran chicken, distinguished for its delicious taste and firm texture. The chicken is grilled in its own fat for an incredible flavor that goes excellently with sake and beer. Also not to be missed is the basashi (horse meat) sourced directly from livestock farmers in Kumamoto. The meat for this raw dish is procured in small quantities so that it is always served extremely fresh for the best flavor.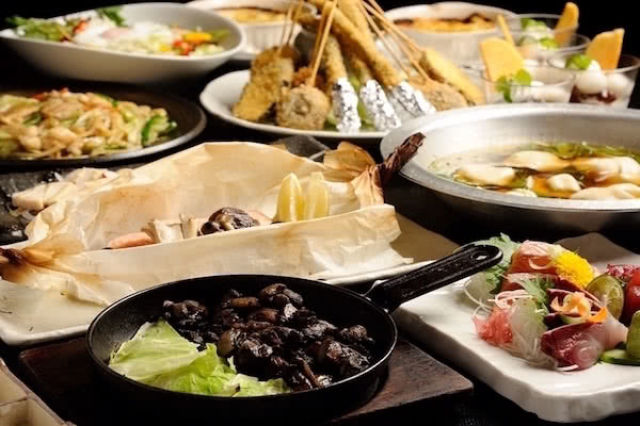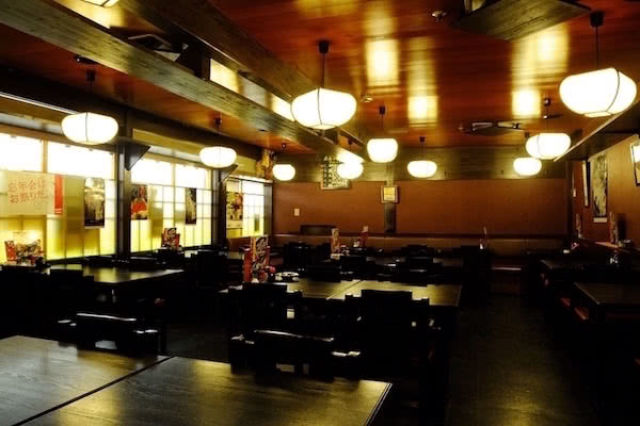 Jimpachi
is an izakaya specializing in excellent fish cuisine with dishes like Simmered Red Sea Bream Offal, a dish available in only limited quantities each day. The simmered head of sea bream is richly seasoned for complex flavors that pair excellently with a glass of sake and a bowl of steamed white rice. Be sure to also try their Recommendation Sushi Set Special, a sushi platter of seven or eight kinds of the freshest seafood brought in that day.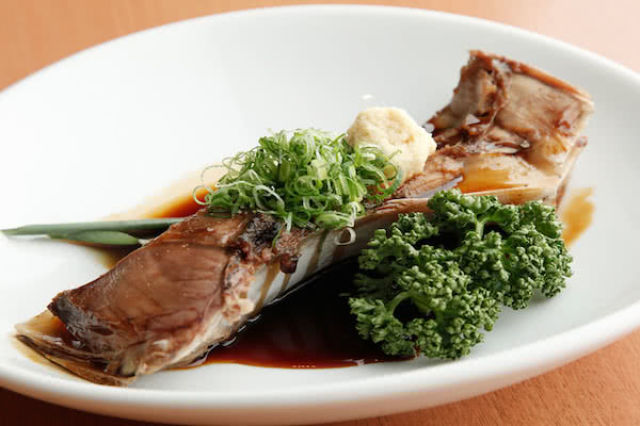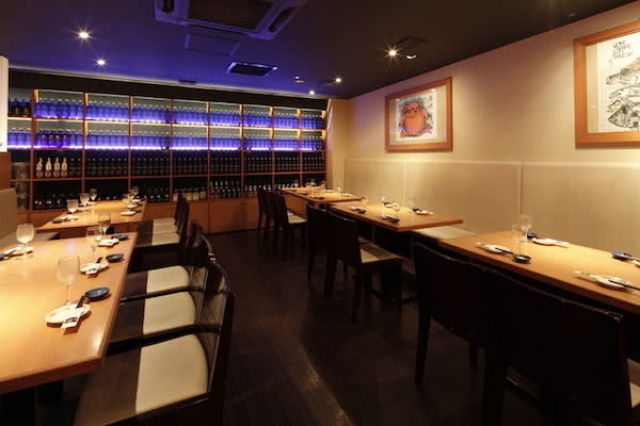 The Diverse Array of Osaka Restaurants Offer Something for All Tastes
Disclaimer: All information is accurate at time of publication.
Publish-date: Aug 09 2017 Update-date: Aug 06 2019