Kobe, located on Osaka Bay in western Japan, is a port city best known for its eponymous local brand of beef. Japanese beef, or wagyu, includes several breeds of cattle that have been domesticated from wild oxen, with the various regions of Japan specializing in their own local wagyu brands. Kobe beef, in particular, is world famous for its intense marbling. Rich and sweet without being greasy, the meat possesses a unique tenderness and melting texture that is second to none.
Because richly marbled Kobe beef has a lower melting point than other kinds of beef, it is especially delectable when perfectly seared on the outside and warmed through.
Two of the best ways to enjoy Kobe beef are yakiniku, grilled over a charcoal or gas brazier, and teppanyaki, grilled over an iron cooktop. Here are 10 Kobe teppanyaki and yakiniku restaurants that provide a great gourmet answer to the question of where to eat Kobe beef.
Best Kobe Yakiniku Restaurants
#1 Sumibi Yakiniku Goemon Sannomiya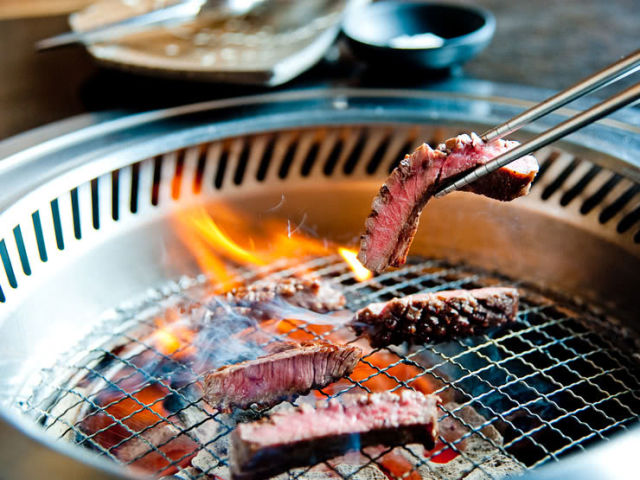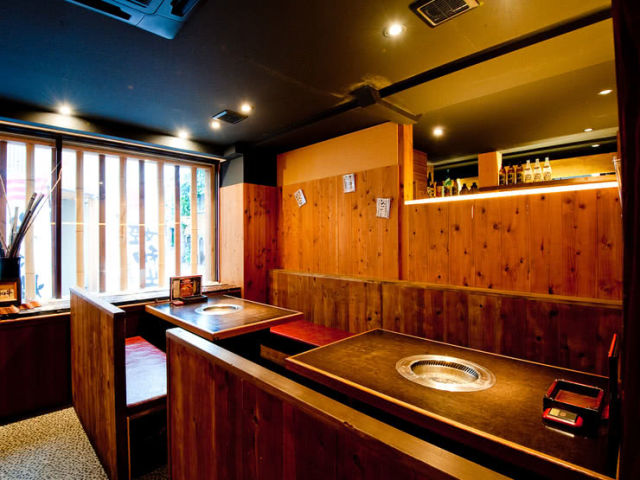 Kobe yakiniku—with specialty beef as its main ingredient—is the highlight at Sumibi Yakiniku Goemon Sannomiya, an ideal dining location for families, friends, and couples. Their "Hime Yaki Shabu," delicately seasoned with crystal salt, is highly recommended, as are their "Kobe Beef Onion Kalbi (short ribs)" made with an original marinade containing a tasty trifecta of onion, green onion, and leek. The aroma and sweetness of the onions are a delectable match for the savory flavor of the short ribs. Indulge in their "Special Homemade Umami Soy Sauce" which uses wasabi horseradish root sourced directly from a grower with 400 years of history.
Dinner: From 4,000 JPY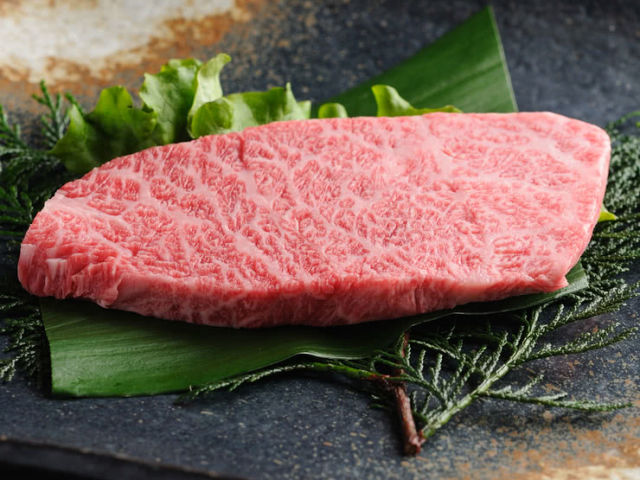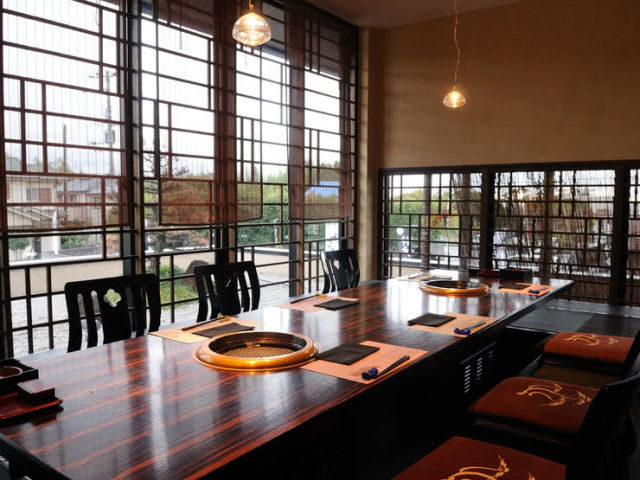 Sosaku Yakiniku Kobe Gyu-no-takumi offers the finest Kobe beef, displayed with certificates of authenticity and individual identification numbers so diners can be sure that every cut served is true Kobe beef. Their specially selected "Tankumimori (Artisan's Assortment)" features first-rate tongue, prime loin, choice rib, choice top blade, four types of offal, grilled vegetables and a kimchi assortment. Try it with their secret sauce--and be tastefully amazed.
Dinner: 5,000 JPY / Lunch: 1,200 JPY
#3 Sumibi-yakiniku Yasubee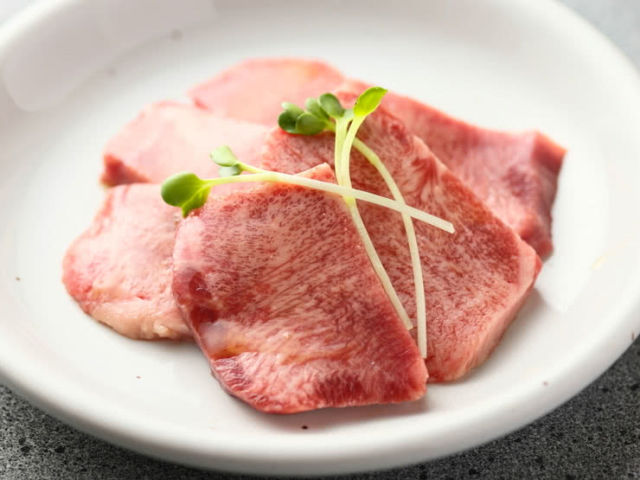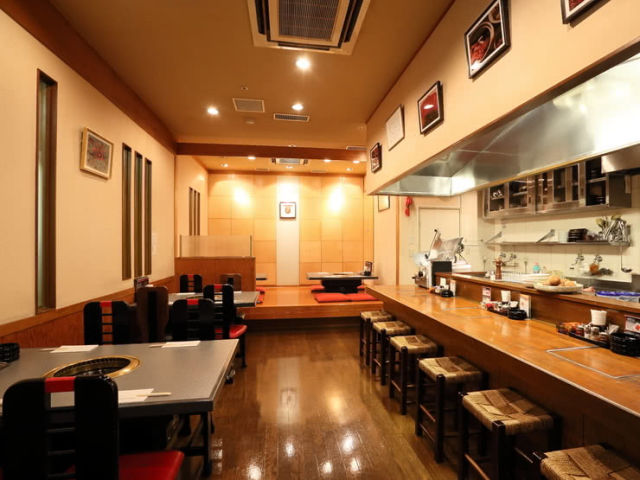 Savor succulent kurogewagyu black-haired Kobe beef prepared by a passionate chef who excels at crafting homemade ingredients. Among these are the special house sauce, which comes in three varieties. In order to provide customers the very best flavor from each part of the meat, the chef purchases it in large blocks and painstakingly divides them into individual cuts herself. Highlights of this Kobe yakiniku haven include the thickly cut "Special Wagyu Skirt Steak" and exquisitely flavored "Special Wagyu Tongue".
Dinner: Varies/ Lunch: 800 JPY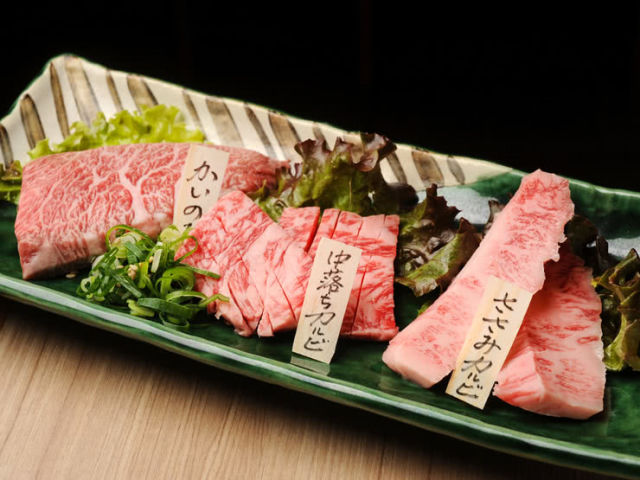 The question of where to eat Kobe beef doesn't always come with a high price tag. Kobe Nikusho Ichiya aims to offer the best Kobe beef in a restaurant that is both classy and affordable. Their "Roast Beef Rice Bowl" is topped with a plentiful amount of high grade beef, deliciously roasted and covered in a special four-sauce blend. Because Ichiya is run by a butcher shop, the restaurant can offer the highest quality beef inexpensively.
Dinner: 3,500 JPY / Lunch: 1,000 JPY
#5 Yakiniku Gin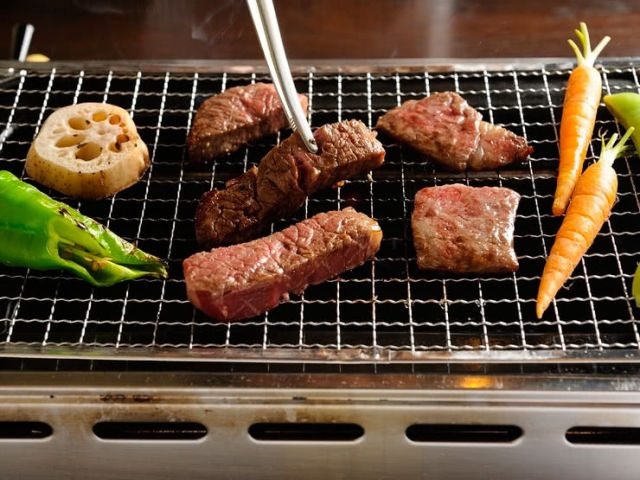 Yakiniku Gin is the place to go in Kobe to experience the world of Japanese high-quality beef. Sourcing not only Kobe beef but the best black wagyu cattle from all over Japan, each style of cut offered at Yakiniku Gin is selected by its own dedicated expert butcher. Be sure not to miss their specialty "Top Loin," carefully selected from amongst the finest black wagyu beef in the nation. The flavor goes best with some freshly grated wasabi or a bit of salt.
Dinner: From 4,000 JPY
Fabulous Kobe Teppanyaki Restaurants
#6 Kobe Entrecote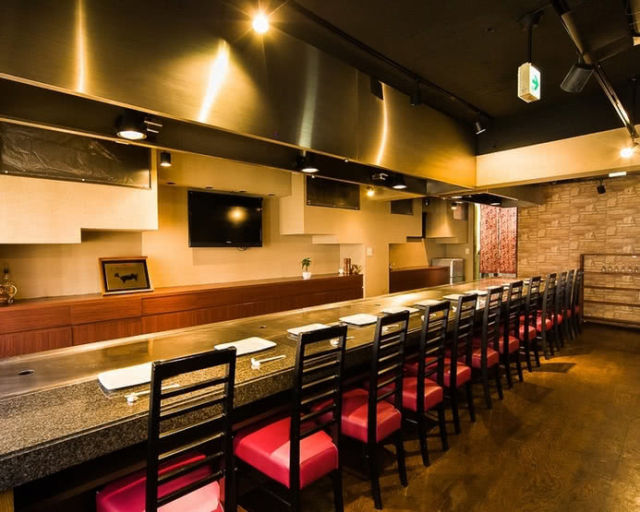 For a Kobe teppanyaki style meal featuring the region's signature beef and a tantalizing array of fresh seafood, look no further than Kobe Entrecote. Their "Kobe Beef and Seafood" course meal offers the finely marbled Kobe beef of the highest quality cut precisely to the diner's preferred thickness, as well as a choice of various seafood delicacies including grilled abalone. Wrap up the course with dessert—Entrecote's popular "Teppanyaki Ice Cream", with ice cream and pineapple cooked directly on the open teppan grill in front of guests, comes highly recommended.
Dinner:  7,000 JPY
#7 Kobe Harborland Sandaya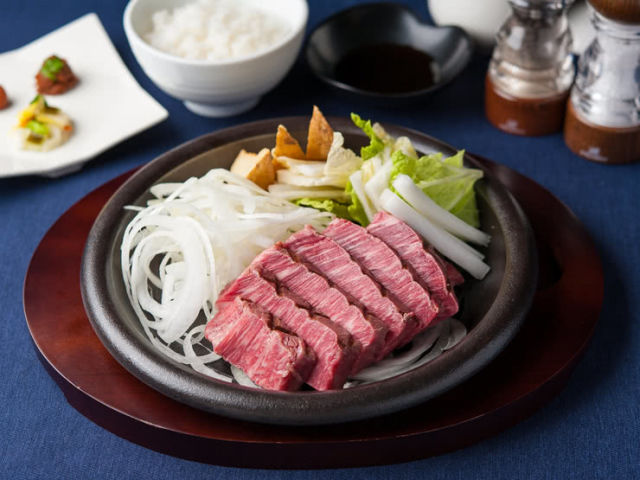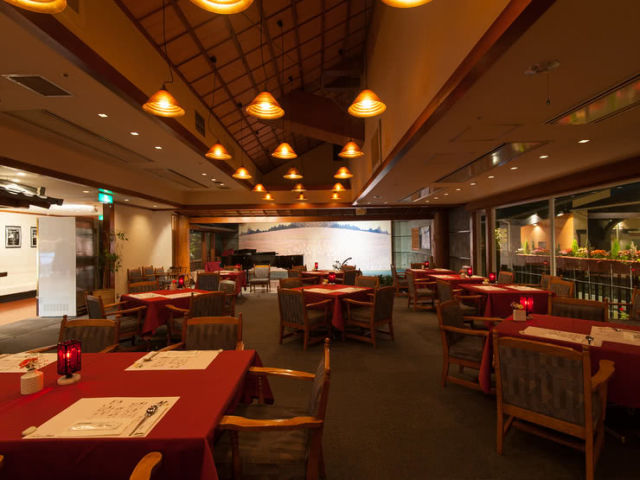 Kobe Harborland Sandaya offers quality Kobe beef served in a calm atmosphere with live piano music, where food can be appreciated rather than rushed. The meat is carefully chosen and allowed to mature until it reaches its peak of utmost deliciousness. Try their thick-cut wagyu steak that's brimming with savory richness, prepared on a teppan cooktop made from Nambu iron. The specially prepared steak is served rare, but can be grilled to any level at the customer's request, creating a fantastic made-to-order Kobe teppanyaki experience.
Dinner: 6,500 JPY / Lunch: 2,625 JPY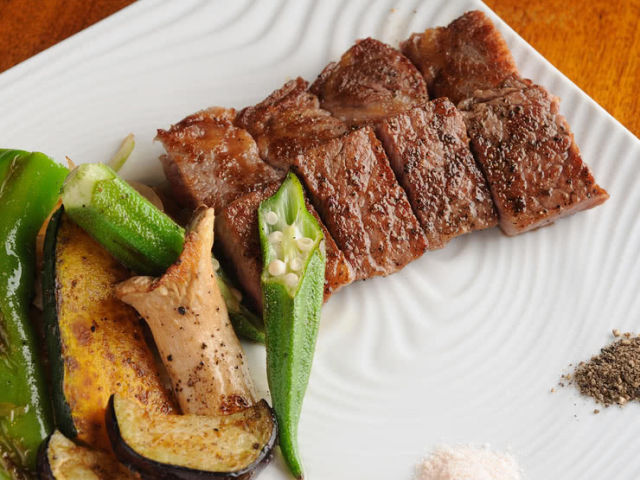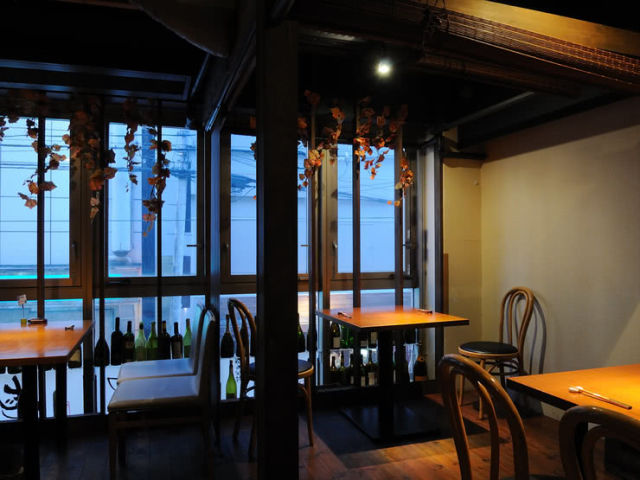 Only the most excellent A4- and A5-ranked Kobe beef and black wagyu beef is used at Kobe Gyu / Kobe Yukiyasai Shin. They have a large selection of Kobe beef, sourced directly from trusted farms, and organic vegetables procured in their peak condition. In addition to their Kobe beef sirloin, their specialty "Hamburg Steak Lunch with Kobe Beef and Foie Gras" is a clear lunchtime highlight.
Dinner: 10,000 JPY / Lunch: 3,000 JPY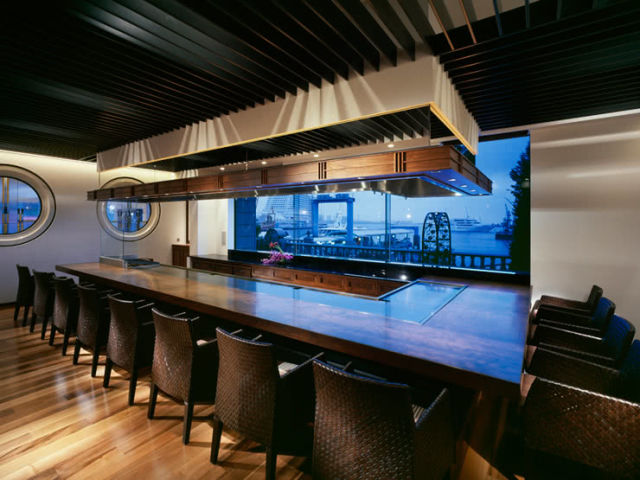 One of the finest dining locations in Kobe, Teppan-yaki Kokoro transforms Kobe beef into delectable dishes using vibrant culinary techniques that are expertly complemented by the breathtaking ocean view from the window. While overlooking the Kobe port connected to the Seto Inland Sea, guests can enjoy the extraordinary sight of pleasure cruisers passing through the magnificent and ever-changing scenery. The spectacular view is topped only by the experience of Kobe teppanyaki itself. A fantastic array of Ingredients from premium wagyu beef sourced from throughout Hyogo prefecture to organic vegetables served farm-to-table and freshly caught seafood from the Seto Inland Sea and the Sea of Japan, are meticulously hand-picked by the chef himself. Exquisite Kobe beef is accompanied by a decadent spread featuring ten different types of special spices, such as Ako sea salt, offering a taste for every palate, while their black abalone is herb-grilled with parsley and garlic-infused butter.
Dinner/ Lunch: 5,000 JPY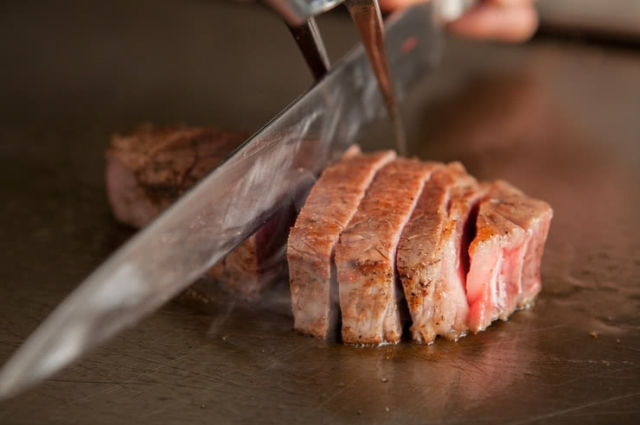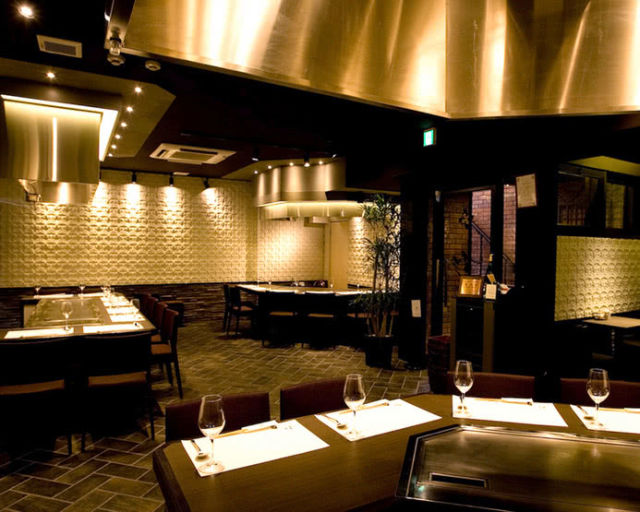 Watch a firsthand show of expertly prepared A5-ranked Kobe beef and other high-end ingredients at teppanyaki restaurant Kobe Steak Sai Dining. All of their ingredients, including meat, vegetables, and fish are carefully selected before being procured, and their meal courses use an abundance of seasonal vegetables meticulously curated by a vegetable sommelier. The seasoning techniques are employed at Kobe Steak Sai Dining are simple as the ingredients they stock are never anything less than the highest-quality, and they serve each and every dish with confidence. Guests will be transported by the chef's expert knife work and cooking skills, proof that delicious food is not the only factor when deciding where to eat Kobe beef.
Dinner: 13,000 JPY / Lunch: 4,500 JPY
#11 Steak Misono Kobe Main branch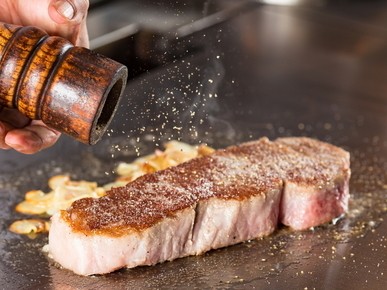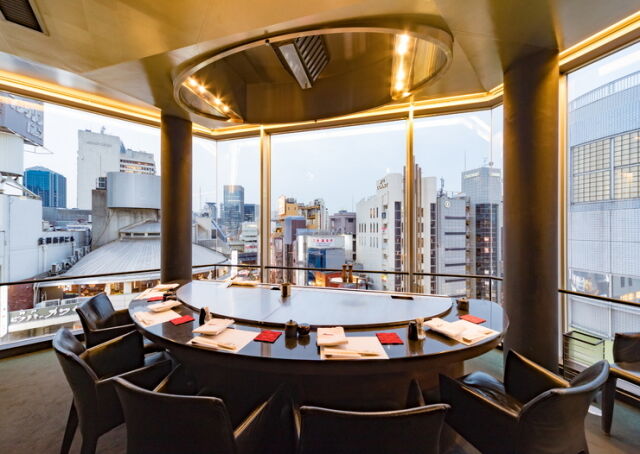 Enjoy an excellent menu of dishes at Misono,  a stalwart of ''teppan'' iron griddle cooking. Their selection includes world-famous ''Kobe Beef'' as well as ''Misono`s Specially Selected Wagyu'' which features handpicked A4 and A5 rank Kuroge wagyu beef. Misono also offers an abundant selection of high-end seafood, including lobster, abalone, and more. Their teppan grills are densely built for maximum temperature control. That way every dish can be freshly cooked as soon as it`s ordered, and guests can enjoy their meal right then and there since every seat is situated in front of a grill. And when it comes to pairing up drinks with the food, they offer ''Fukuju'' sake, which comes from a well-known local brewery. Misono has made partnerships with breweries so that guests can enjoy their steak paired up with the best sake brands around. Each dish here is prepared with time-honored traditions that make for a truly delicious dining experience. The dining space inside can accommodate banquet meals and group dining occasions, including birthday parties and more.
Dinner: 15,000 JPY / Lunch: 5,000 JPY
#12 Setsu-Getsu-Ka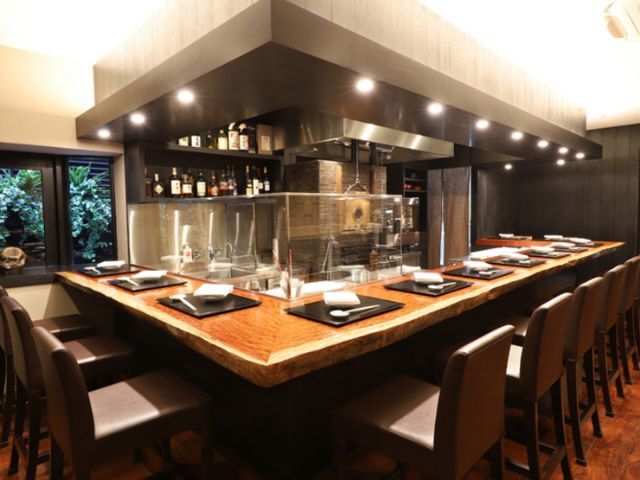 At this restaurant, you can experience the joy of savoring Kobe beef - known for its vivid red and delicately marbled meat, as well as for its mellow sweet aroma - in a variety of ways. The menu consists primarily of course meals, through which guests can enjoy fresh Kobe beef and other ingredients that are cooked in several different ways to enhance their natural appeal. The [Sumibiyaki Steak] of Kobe beef that has been dry aged and cooked in a special kiln is especially outstanding. The concentrated umami (Japanese savory taste) that fills the mouth is complemented by the aroma of binchotan (premium charcoal), creating a taste that is out of this world. Eat together with rare sake (a type of Japanese alcohol) or wine, it guarantees a blissful time! This is a great restaurant for special occasions and business dinners, so why not visit to dine on Japanese cuisine based around Kobe beef and branded alcohol?
Dinner: 20,000 JPY
Knowing Where to Eat Kobe Beef is Simple with Savor Japan
Home to one of the fine
st array of culinary ingredients in the world, Kobe is the ultimate destination for the finest Japanese steak, succulent
seafood, and grilled vegetables. Visit Savor Japan for a
full guide to the best restaurants in Kobe
, whether it's traditional yakiniku grilled over a charcoal brazier or teppanyaki cooked tableside with flair by a dazzling chef. The choice of where to eat Kobe beef—grilled or not—is safe with Savor Japan.
Disclaimer: All information is accurate at time of publication.
Publish-date: Aug 09 2017 Update-date: Aug 06 2019