Yakiniku is a Japanese meal of grilled ("yaki") meat ("niku"), and most often involves diners cooking meat around a grill on a table front of them. Adopted from Korean cuisine, yakiniku became widespread throughout Japan in the 20th century. Oftentimes yakiniku restaurants have other dishes that people can order, but the meats and sauces are the main components to a yakiniku experience. The grilled meat is then dipped by the customer in sauce and eaten. The sauce for these dishes oftentimes can be savory and sweet, but other flavor combinations such as sour and spicy can be added as well. The flavor of the sauce depends on the restaurant, and the variety of sauces at yakiniku restaurants can be a reason for someone to visit many of them. Osaka, historically a mercantile city located in the south-central region of Japan's main island, is a place that has many fantastic yakiniku restaurants for residents and travelers to enjoy--read on to discover some of these!


9 Restaurants for the Best Yakiniku in Osaka
Yasaimaki Gyukushi Ushigoya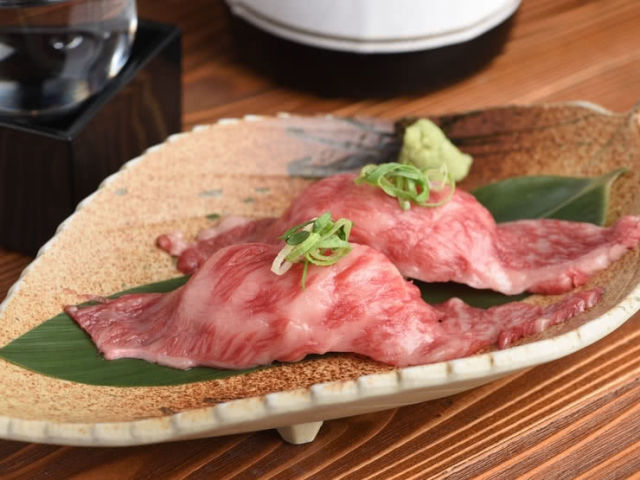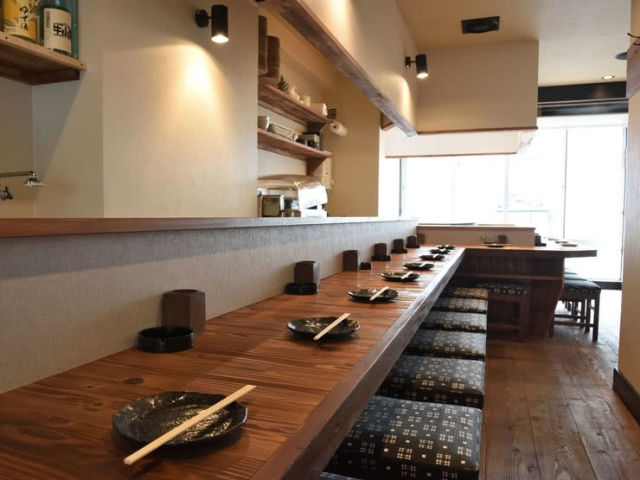 Yasaimaki Gyukushi Ushigoya offers Yamato beef of grade A4 wagyu or higher. The ingredients at this restaurant come from the owner's home town of Nara, not far from Osaka. The seasonal vegetables used are delivered from the farmhouse. The atmosphere is calm and people can enjoy liquor with their meal. Along with beef yakiniku, menu items include Amao tomato wrapped with bacon, Yamato vegetables wrapped with pork, and beef sushi.
Dinner: 2,500 JPY
Niku no Kiwami Yoshigyu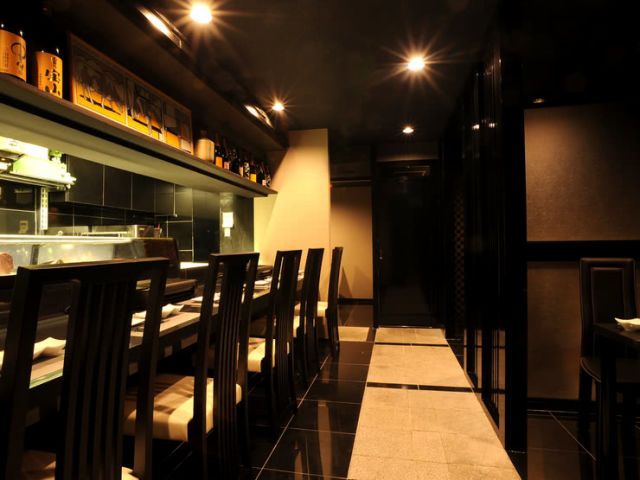 Niku no Kiwami Yoshigyu serves luxurious black wagyu beef, which is recommended for an exquisite Osaka yakiniku experience. Aside from beef, the menu features other items such as a chilled noodle dish featuring handmade soba noodles with a soft and sticky texture. Careful attention is given to the ingredients and the temperatures at which the food is served, and staff ensure the atmosphere is laid-back.
Kurobekoya Hankyu Higashidori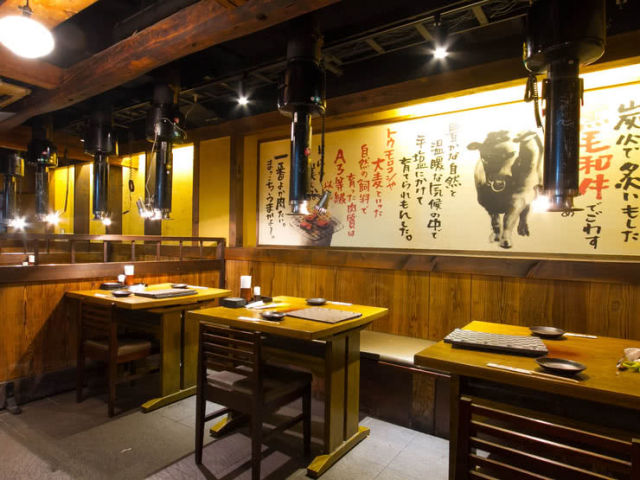 Kurobekoya Hankyu Higashidori can hold up to 60 people and is open until 4am on Fridays, Saturdays, and the day before holidays, making it a popular choice for parties or people waiting for the first train. This makes for a fun, casual atmosphere. On the menu is a range of meat, include rare cuts of beef for grilling. An all-you-can-eat option is available for customers seeking this style of dining.
Dinner/ Lunch: 3,500 JPY
Kuroge Wagyu Dining YO-U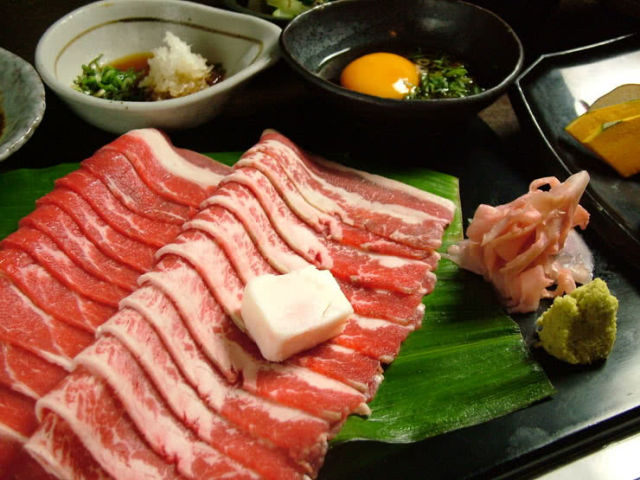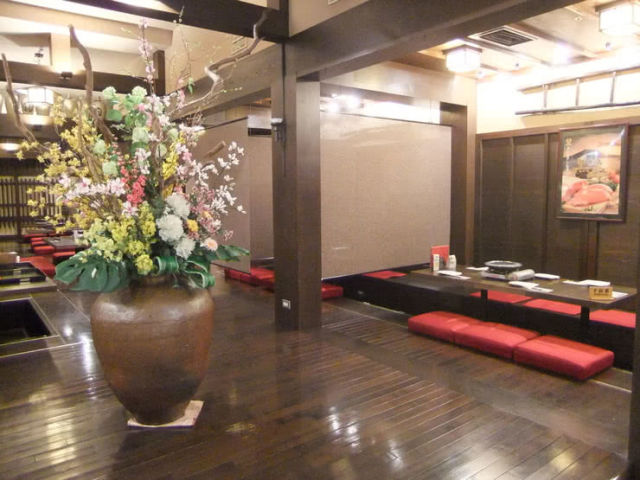 Kuroge Wagyu Dining YO-U serves high quality, award-winning dishes. Features of its menu include aged meat, and a selection of four different kinds of salt to flavor meat. These different kinds of salt adds an extra dimension of flavor compared to other yakiniku experiences. Everything at the restaurant is handmade from the savory appetizers to the sweet desserts. The restaurant offers semi-private rooms which can be good for dates or business meals.
Dinner: 4,000 JPY / Lunch: 1,000 JPY
Sumibi Yakiniku Tsurugyu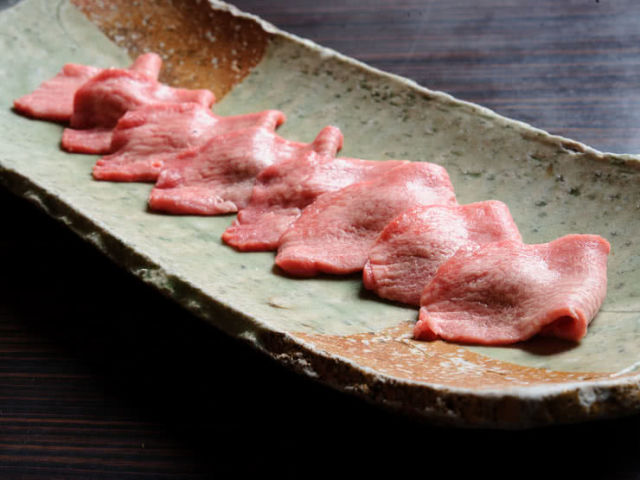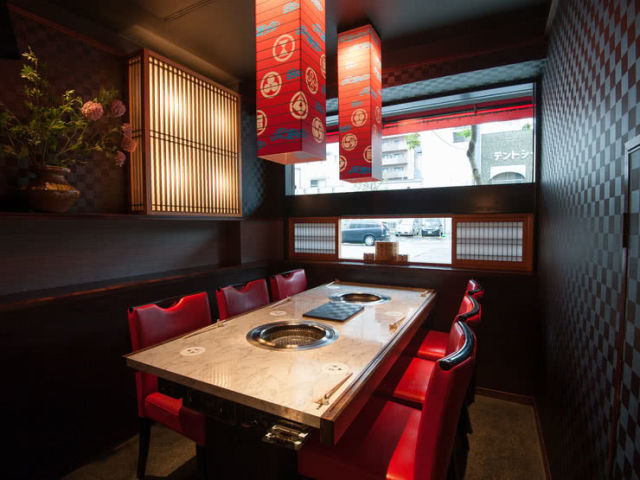 At Osaka yakiniku restaurant Sumibi Yakiniku Tsurugyu, staff pay special attention to ensure a relaxed dining atmosphere among its stylish natural wood interior. The tender Kuri steak has a wonderful marbling, and can be eaten with garlic flakes, soy sauce, and Japanese mustard to add extra flavor dimensions and texture. Homemade flavorful chonmaru chilled noodles are a popular menu item to enjoy alongside the grilled meat. Seating options are varied, with tables for four people, low tables for four with space below for legroom, and a semi-private room that seats six.
Dinner: 7,000 JPY
Kuroge Japanese Beef Nikusho Ichie Kitashinchi Eirakucho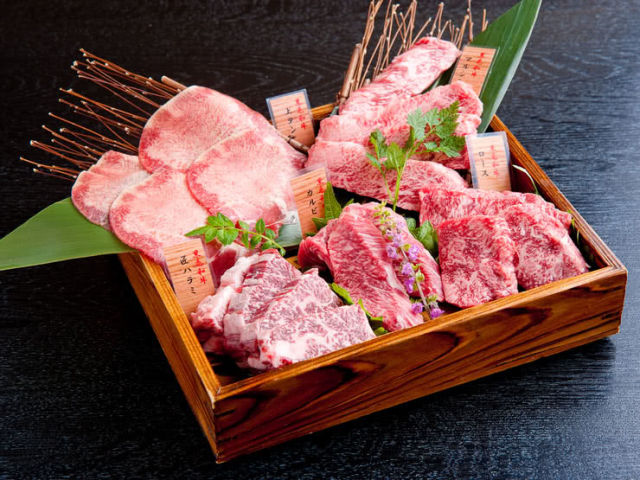 A4-A5 meat, the highest grade, is the only grade of meat used at Kuroge Japanese Beef Nikusho Ichie Kitashinchi Eirakucho. Depending on availability, rare cuts such as chuck tail could be on offer, which is tender and juicy. Other popular dishes include salty beef tongue, a lean meat assortment of five different cuts of meat, and a high quality roast cut. The atmosphere is relaxed fine dining, with a variety of seating options available including private rooms ideal for banquets or receptions.
Dinner: 4,000 JPY
Nikusho Sakura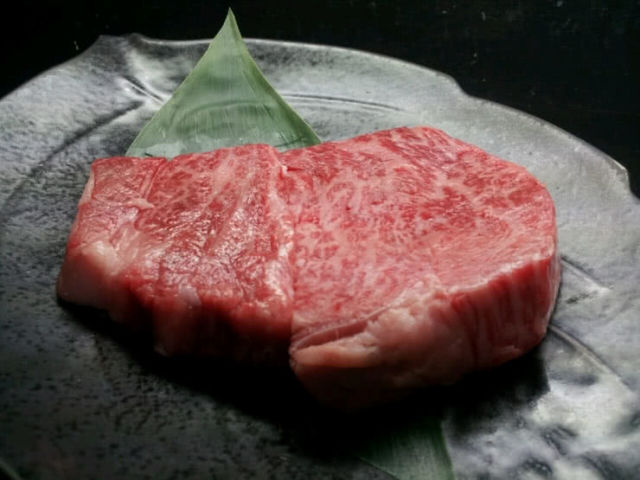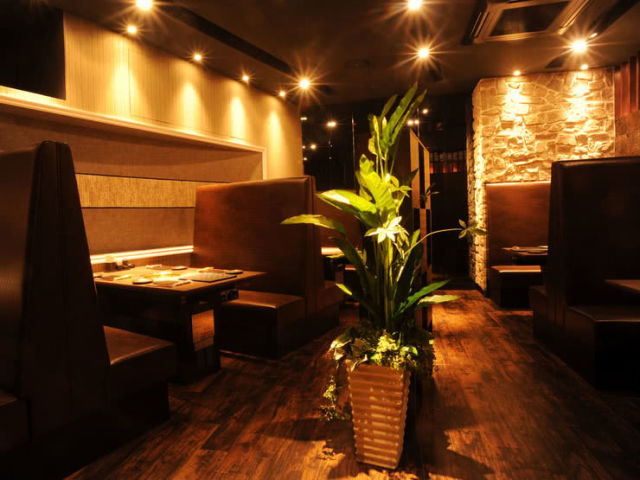 Nikusho Sakura is a unique Osaka yakiniku restaurant offering the ability to eat different cuts of quality Abe beef in a relaxed atmosphere. Abe beef is a rare type that requires certification, and must be of A5 quality from a female cow less than 3 years of age. A smoke-free roaster is used for a refreshing yakiniku dining experience.
Dinner: 4,000 JPY / Lunch: 1,000 JPY
Kita Shinchi Sugahara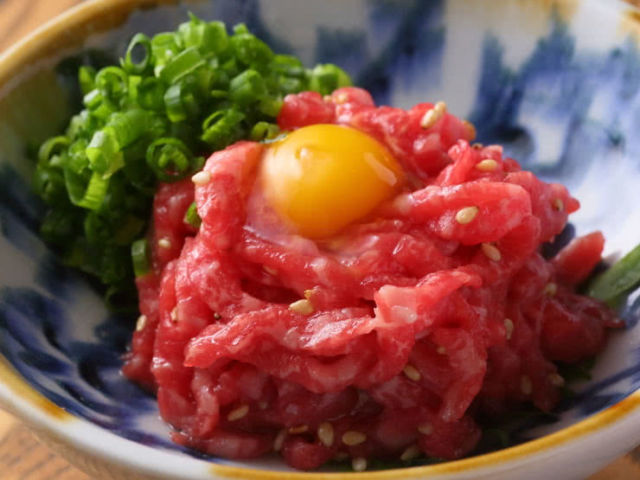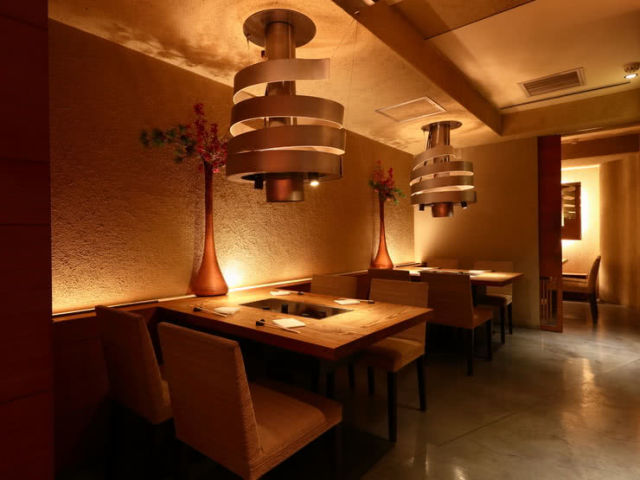 Kita Shinchi Sugahara offers thickly sliced A5-quality beef tongue. As each cow only yields a limited amount of beef tongue, and this makes it a premium cut of beef. Grilling this meat over high quality oak charcoal brings out the flavor in a deliciously umami way. Most of the seating in this restaurant is in individual rooms, and care is taken with the timing of taking orders and serving food.
Dinner: 10,000 JPY
Kurobekoya Namba
Kurobekoya Namba is a great Osaka yakiniku restaurant that offers a variety of cuts of meat. The Kiwami Course offers as much wagyu and domestic beef as customers can eat for a set amount of time. A three-item Sendai wagyu beef platter is offered too. This restaurant is well suited both for dates and for parties, with private rooms available for 2 to 36 people.
Dinner/ Lunch: 2,500 JPY
The Best Yakiniku in Osaka is in Abundant Supply
Disclaimer: All information is accurate at time of publication.
Publish-date: Aug 09 2017 Update-date: Aug 06 2019