Publish-date: Nov 04 2018 Update-date: Jun 10 2019
Like and Share us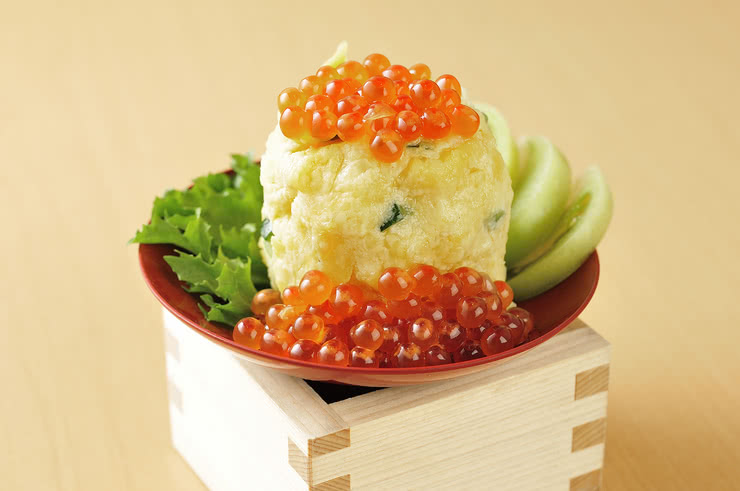 There are too many restaurants in Tokyo to talk about them all, and of course, there are countless izakayas (Japanese pubs) competing for attention as well. Here are some popular spots renowned for their gourmet food.
1. Nishi Azabu Bancho (Nogizaka)
Enjoy yakitori (grilled chicken skewers) here, a standard dish at every izakaya. Brand meat called Suigo Aka chicken is used here, which is full of umami (Japanese savory taste) and has a pleasant texture. The chicken is grilled over charcoal, making the outside crisp, while keeping the inside tender. Their famous [Bancho 6-skewer Course] features tender, thigh, liver, wing, meatball, and a vegetable skewer. They are seasoned with sea salt, which brings out the umami of the meat and vegetables. There are many varieties of sake (Japanese alcohol) and shochu (Japanese alcohol) offered here, as well as many light fares that go well with them, so this mellow spot is especially recommended for a few quiet drinks.
Nishi Azabu Bancho
2. Minami Aoyama Hifumi (Gaiemmae)
Enjoy reasonably priced, authentic Japanese food and alcohol in the stylish Japanese atmosphere of this restaurant. Vegetables and fish are directly brought in from contracted farmers and fishing ports, so many of the simple dishes offered here focus on the flavors of the ingredients themselves. Another notable feature of the place is the many varieties of sake and shochu that are available. All-you-can-drink courses are offered, perfect for diners who want to sample various drinks along with their meal. The famous item here is the [Bimeiton Pork Tonteki] (pork steak with thick sauce), made with brand pork from Ibaraki Prefecture. This hearty dish is created using pork shoulder exclusively, so you can enjoy the light fatty flavor along with the deep and sweet flavor of the meat. Other popular choices are the [Sashimi Assortment], which features natural fish bought directly from fishing ports, while the [Raw Vegetable Assortment] consists of vegetables procured directly from contracted farmers.
Minami Aoyama Hifumi
3. Hakata Hotaru Azabujuban (Azabu-juban)
Enjoy Fukuoka and Hakata's famous motsunabe (innards hot pot) here, as well as skewers, fresh fish, and other authentic dishes of Hakata. This hideaway-like spot is renowned for its calm atmosphere and Japanese aesthetics and is recommended for a meal with friends as well as dates. The famous item here is the [Hakata Motsunabe]. The soup has special spicy miso melted into it for a refreshing and refined yet rich flavor and features Mataichi Salt, made completely by hand in Fukuoka's Itoshima, as well as Agodashi-joyu, (flying fish broth soy sauce), filled with umami of fish. The main ingredient of the dish is odorless, tender innards, which is stewed to create the rich motsunabe. The fresh innards used here are so delicious that you will want to drink every last drop of your soup! There are many kinds of alcoholic beverages available here, but shochu is by far the best choice for pairing with the motsunabe.
Hakata Hotaru Azabujuban
4. Akoya (Ebisu)
Shellfish fans won't be able to resist this specialty restaurant! Only a specialized place like this can acquire so many different kinds of shellfish of such high quality. The food here has a shifting, evolving quality that brings out the umami of the shellfish. The sashimi, grilled and steamed items, and steaks here are some of the ways in which you can directly enjoy shellfish, while items such as dashimaki tamago (rolled omelet), chawanmushi (savory steamed egg custard), and risotto all put shellfish extract to good use. Watching the shellfish being prepared from scratch and the fragrance of the items as they are being grilled are just some of the thrills you can experience here. The [Innards Sukiyaki] (hot pot stew) is one of the most well-known items here. Shellfish innards and vegetables are stewed together in a sweet and salty soup, which you dip and coat in egg before eating. The egg combines with the texture of the shellfish and sweetness of the sukiyaki sauce for a mild effect. It goes great with a drink too! Add rice to the remaining broth to make ojiya (rice porridge), the perfect end to a meal.
Akoya
5. Ebisu Uokin (Ebisu)
This is the Ebisu branch of the Uokin Group, who has recently been making their mark on the izakaya scene of Tokyo. One thing that sets this place apart from other branches is the stylish atmosphere. All manner of arrangements can be accommodated, as the counter seating is great for dates, while the semi-private rooms are ideal for relaxing with friends and family. Fresh, seasonal fish and top quality sake can be enjoyed here for a reasonable price. The famous item here is the [Sashimi Assortment Special]. It features the most delicious seasonal fish procured directly from the market that morning, ensuring outstanding freshness. Other options on the menu include Japanese spiny lobster, which is priced reasonably, despite its high cost. The [Stuffed Horsehair Crab Shell], with flaked meat and leg meat packed into the shell, always sells out, so be sure to order it quickly!
Ebisu Uokin
6. Edomae Bistro Edogin (Shimbashi)
This restaurant, in keeping with the times, offers reasonably priced, accessible French and Japanese cuisine. The veteran chef has over 30 years experience in French cuisine and lovingly prepares the dishes without cutting any corners or making any compromises. There are also many varieties of wine available, chosen by a licensed sommelier for optimal pairings with the food. The signature item here is the [Crab Cream Croquette Sauce Americaine]. The creamy, rich flavors of this crab-filled croquette, topped with the sauce made from crab shell and innards, will spread through your mouth as you take a bite. Besides the French options, Japanese dishes like the [Bekko Oshizushi], featuring fresh fish marinated in soy sauce, are also popular. Guests will also be pleased to know that Edomae Bistro Edogin is open until 2:00 am.
Edomae Bistro Edogin
7. Sakanaya Oaji (Shimbashi)
Enjoy fresh seafood and regional dishes from Toyama prefecture at this Japanese cuisine izakaya. Taste the flavors of fish delivered from Toyama on the same day, such as Japanese amberjack in winter, as well as firefly squid, Japanese glass shrimp, and a deep-sea fish called eelpouts. The star attraction here is the [Oke-mori], an assortment of 7 types of seafood, with most of them from Sea of Japan, with a focus on Toyama, as well as tuna that is delivered directly from Chiba prefecture's Misaki Port. This restaurant is perfect for sampling a plethora of seasonal flavors, such as firefly squid in spring and Japanese amberjack in winter. Additionally, there are many izakaya-style dishes such as [Toyama Black Karaage] (deep-fried chicken), prepared with a rich soy sauce and accented with black pepper, as well as the [Stewed Beef Tendon with Tofu], which is stewed for over 6 hours. And of course, you should enjoy Toyama's ji-zake (Japanese local alcohol) along with your meal!
Sakanaya Oaji
8. Ginza Mushinabe Ho (Ginza)
This restaurant specializes in healthy seafood mushinabe (steamed hot pot), prepared in a special pot. Japanese spiny lobster, shellfish, and other fresh seafood are some of the items you can find on the menu, along with vegetables carefully selected by a vegetable sommelier, all cooked in a special Chinese-style pot to a healthy finish. The standout item on the menu here is the [Japanese Spiny Lobster]. It is taken from the restaurant's tank and presented at your table before being prepared, and then is steamed to bring out the sweetness of the exceptionally tender meat. Many other ingredients can be sampled here, with their basic flavors and texture retained. The essence of the ingredients that drip down all gather under the pot into a delicious soup. Okayu (rice porridge) is made with the soup as the final course, which contains the umami from the various ingredients, making it truly delicious! Sake and shochu, beer, and wine are among the many types of drinks available.
Ginza Mushinabe Ho
9. Nurukan Sato Ginza Branch (Ginza)
This restaurants boasts authentic Japanese cuisine created by a veteran chef and sake. From seafood dishes made using fish from the restaurant's tank and grilled items to meat sushi and many light fares, the menu features a wide variety of dishes. However, the [Inca Potato Salad with Salmon Roe] is especially popular, and pairs well with sake. The potato salad is made using a variety called Inca no Mezame potatoes, known for its strong sweetness, and topped with a decadent helping of salmon roe marinated in soy sauce. The salmon roe and potato salad go together surprisingly well and is even somewhat addictive! And, of course, you must try some of the over 150 varieties of sake offered here.
Nurukan Sato Ginza Branch
10. Ginza Koshitsu Koya Ginza (Ginza-itchome)
This restaurant offers seasonal Japanese cuisine and drinks in exclusively private rooms with a quiet, refined atmosphere. These private rooms can accommodate parties from 2 all the way up to 62. The diverse menu features sashimi, grilled fish, tempura, karaage, and rice dishes, but the standout choice here is a well-balanced course. Small dishes, grilled and fried items, and sushi are some of the things you will enjoy with this highly satisfying course. There is also an all-you-can-drink course option available that is perfect for the thirstier customers. There is a wide selection of drinks, including beer, wine, sake, whiskey, and cocktails! Try different drinks depending on how you are feeling and what you are eating for an enjoyable experience.
Ginza Koshitsu Koya Ginza
11. TJ KACHIDOKI (Kachidoki)
This gastropub is in a renovated senbei (rice cracker) factory with 70 years of history. The highly vintage interior has a unique feel to it, and with many dividing walls, it feels as though you are dining in a private room. Various Western alcohol such as wine, champagne, and whiskey are offered here, as well as a snack menu to go with these drinks. The [Shimomura Wagyu Steak] (from 100g) is a popular option. It uses A5-ranked Wagyu (a type of high-quality cattle) from Aichi prefecture, whose breeding, raising and selling are all overseen by just one company called Shimomura Chikusan. It is cooked over low heat for 12 hours to condense the meat's umami, and pairs exceptionally well with wine. Other dishes that the owner hopes will delight guests include [TJ's Special Tonkotsu Ramen] - very popular dish to end the meal. This spot is ideal for enjoying the authentic flavors of Kyushu while in Tokyo.
TJ KACHIDOKI
12. ANNESSO YAMAKA (Kachidoki)
This restaurant features creative Japanese cuisine created using carefully selected ingredients and alcohol mainly from Shinshu (old name for Nagano prefecture). The sake selection is especially impressive, featuring rare ones carefully selected from 81 breweries in Nagano. Dishes also focus on ingredients from Shinshu, and a standout item is the [Walnut Sauce Soba] (buckwheat noodles). They use whole grain buckwheat produced in Kaida Highlands in Kiso, Nagano, known for its delicious aroma and flavor. The buckwheat is ground in-house to make their juwari soba (100% buckwheat soba). Eating with the distinctly rich walnut sauce, you will feel like you can keep eating forever the noodles match perfectly with the creaminess. The rustic, rich flavors of the Shinshu food as well as the selection of alcoholic beverages offered here guarantee that, no matter what you order, you will love it.
ANNESSO YAMAKA
13. Uogashi Nakaoroshi Wa no Omise Mizuki (Tokyo)
Due to being directly managed by a fishing company, high-grade fish is offered here for very reasonable prices. Naturally, sashimi is available, as are grilled, stewed, and fried items, along with nabe (hot pot) dishes, making for a rich and varied menu. The standout item is the [Fish Marinated in Miso Lees]. The fish is marinated in rich miso lees and then grilled. The lees' unique flavor and sweetness maximize the umami of the fish, and it goes without saying that alcohol pairs well with this dish. There are 50 to 60 types of sake and shochu to choose from, and depending on the season, the recommended choice will change, so pairing a seasonal sake with your seasonal fish is a fun experience. This spot is open until 2:00 am, so is perfect as a second stop after your first party is over.
Uogashi Nakaoroshi Wa no Omise Mizuki
14. Unagi Kushiyaki Shinten (Ningyocho)
This somewhat rare kind of restaurant offers various ways to sample eel. The renowned [Grilled Skewers] use eel that is procured fresh every morning, and carefully prepared into different cuts. The method for carefully and cleanly removing the liver from within the eel's innards and skewering it requires a high level of skill. Once it is deftly grilled on binchotan (high-quality charcoal), the distinct flavors will spread through your mouth, and you will inevitably want to a enjoy a drink along with your meal. The sake and shochu offering here will certainly bring out the flavors of the eel even more. And for your final dish, don't forget to try the [Hitsumabushi], featuring kabayaki (eel grilled with a rich sauce) on top of a bowl of rice with dashi (broth) poured on top.
Unagi Kushiyaki Shinten
15. Takenawa (Jimbocho)
Takenawa is a popular izakaya in Jinbo-cho. The columns and door are made from materials that are over 100 years old, evoking the feeling of a traditional Japanese house. There are over 30 varieties of sake cups that have been collected from across Japan available here, as well as over 4 ji-zake options that change daily and over 60 shochu options! The center attraction on the menu is the [Grilled Offal]. It is made using rare, high-quality, domestic beef offal procured through their own channels, which is grilled with vegetables on a teppan (iron griddle). The tender offal and sweet vegetables cry out for a drink, so you will be drinking before you know it! There are many options like karaage, potato salad, and oden (ingredients simmered in broth) that are reminiscent of Japanese home cooking, so take some time and relax with these beloved flavors.
Takenawa
16. Akasaka Marushige (Akasaka)
Akasaka Marushige has a large selection of food and drinks, and is full of life as soon as it opens. There are always 40 kinds of sake available here, 80 kinds of shochu, as well as secret drinks that aren't even on the menu! They use ingredients from various parts of the country to create regional flavors, but the highlight is the [Beef Tendon Curry Rice]. The curry is stewed for 2 days, and is full of umami from the beef and the sweet flavors of the vegetables. There are quite a few regular customers who come here just to eat this dish. You should also try some of the rarer choices available here, such as the [Seared Pork Cheek], cooked over charcoal.
Akasaka Marushige
17. Izakaya Kushiroya (Shibuya)
Enjoy delicious Hokkaido cuisine made with fresh ingredients procured directly to Izakaya Kushiroya. The interior has a retro, homey atmosphere that will make you will feel like you're having a relaxing drink in your very own home. The popular choice here is the [Fried Spring Chicken], a half chicken that is seasoned and deep-fried to perfection. The skin is crispy while the inside is bursting with juice. Other essential Hokkaido food options include the [Buttered Potato with Shiokara] (fermented salt-marinated fish innards) and [Home-made Ikura-don] (rice bowl dish with salmon roe). Beer, sake, and shochu are all available, as well as the many shochu cocktails typical of an izakaya.
Izakaya Kushiroya
18. Tenku no Tsuki (Shibuya)
The interior of this izakaya evokes the townscape of Kyoto, and consists of exclusively private rooms for parties anywhere between 2 and 44. The sashimi and ni-zakana (stewed fish) are made with fresh fish procured every day, while there are many other creative Japanese cuisine dishes on the menu. One of their most famous items is the [Seared Wagyu Nigiri]. The lightly seared Wagyu is thinly sliced to make the nigirizushi (hand-formed sushi). The perfect balance of meat and shari (vinegared rice for sushi) will melt-in-your-mouth! The regularly occurring Sake Fair is also popular and offers carefully selected sake from across Japan that perfectly pair with their dishes. You have to try the excellent combination of choice ji-zake and creative Japanese cuisine.
Tenku no Tsuki
19. Shibuya Udagawacho no Himono-ya (Shibuya)
This restaurant specializes in himono (cured fish) and offers cured fish from not just Japan but from all around the world, too. The dishes are cooked over binchotan (high-grade charcoal) to create a juicy flavor. Hokke (Okhotsk atka mackerel), kinmedai (splendid alfonsino), ika (squid), and many other himono are offered here, but by far the standout dish is the [Ikura-meshi] (rice bowl dish with salmon roe). The rice is topped with so much salmon roe that some of it spills over the rim in this luxurious dish, available only at dinner time! Many kinds of sake and shochu are available, and the fruit wines and liqueurs and shochu cocktails featuring fresh lemon and grapefruit that customers squeeze themselves are popular.
Shibuya Udagawacho no Himono-ya
20. Robatayaki Zekkocho Teppen Shinjuku (Shinjuku)
This robatayaki (specialty restaurant of Japanese style grilled cuisine) restaurant offers seasonal vegetables and fish as well as meat seared over binchotan. Everything here is cooked to bring out the natural flavors of the ingredients, and alcohol goes well with any and every dish. The [Chicken Thigh with Smoked Spices] is the star attraction here. The meat is dried overnight then smoked, sealing in the umami, and is seasoned with a blend of over 10 spices that have also been smoked. And of course, alcohol goes very well with smoked foods! This restaurant boasts over 30 types of sake that have been selected from across Japan by the 4 sake sommeliers of the izakaya. There are secret sake choices not on the menu, too, so be sure to ask to try them as well.
Robatayaki Zekkocho Teppen Shinjuku
21. Jijii (Shimo-takaido)
Jijii boasts seasonal creative cuisine to match any season. The owner has personally visited fishing ports across Japan to select the many types of fish offered here. From Sashimi and sushi to fried dishes, the chef chooses a preparation method that best suits each fish, and every dish here is sure to give a warm, comforting feeling. The popular and well-known [Tuna Menchi] (minced tuna breaded and deep-fried) is completely hand-made at the restaurant from fresh tuna. The crisply fried tuna has a meaty, juicy quality - perfect with beer! The large alcohol selection includes sake and rare shochu, awamori (Okinawan alcohol), and Californian wines among other things, so you can choose a recommended drink depending on the season, your food, and how you are feeling.
Jijii
22. Kushiemon (Asakusabashi)
Kushiemon evokes the image of entertainment districts of the Edo period (1603 - 1867) with its Edo-style deep-fried skewers. This restaurant is thoroughly committed to creating an atmosphere reminiscent of Edo (former name of Tokyo) and will make you feel like you've stepped back in time. The popular skewers are coated with the thinnest layer of batter possible to keep them healthy. There are 10 house-made sauces here, and diners will enjoy finding the perfect sauce for their meal. Sake and shochu, as well as wine, are available, and the many kinds of highballs offered here are recommended as they pair very well with the skewers.
Kushiemon
23. Izakaya Umaimon Shinjuku Kabuki-cho (Shinjuku)
This restaurant offers delicious food at reasonable prices. The fish used here is directly delivered from production areas across Japan, and there are 30 options to choose from every day. You won't know what fish is featured in the [Sashimi Assortment], [Assortment of 3 Kinds of Himono], and grilled fish dishes until the day. Some non-fish options are the [Wagyu Steak], [Yakitori], and even ramen, so you certainly won't get tired of this diverse menu quickly. One of their most popular dishes is [Sake Taster Set]. There are 10 different sets available, so diners interested in comparing sake flavors should absolutely visit this restaurant.
Izakaya Umaimon Shinjuku Kabuki-cho
24. TORAEMON Shinjyuku-Higashiguchi branch (Shinjuku)
This restaurant's concept is the pairing of bluefin tuna and sake. The fish is bought whole, so you can sample rare cuts that feature in their creative tuna cuisine. In order to further accent the delicious flavor of the tuna, 33 types of sake have been procured from across Japan so that no matter what you order, there will be a perfect sake to go with it. The featured dish here is the [Toraemon Mountain]. Dashimaki (rolled omelet) is used as a base and is then topped with sushi rice coated in flying fish roe, tuna, salmon, sea bream, salmon roe, crab, radish sprouts, and Japanese ginger for a visually impressive and delicious dish. This extravagant combination of various seafood has an unbeatable flavor!
TORAEMON Shinjyuku-Higashiguchi branch
25. Kushikoma Main Store (Otsuka)
Kushikoma Main Store
26. HARUYO
HARUYO
27. Torigen Kamata (Kamata)
Torigen Kamata
28. Uohide (Kichijoji)
Uohide
29. Seafood Izakaya Maru (Kinshicho)
Seafood Izakaya Maru
30. Yattoko (Nishi-nippori )
Sumibitaishusakabayattoko
Disclaimer: All information is accurate at time of publication.