Publish-date: May 21 2018 Update-date: Nov 17 2018
Like and Share us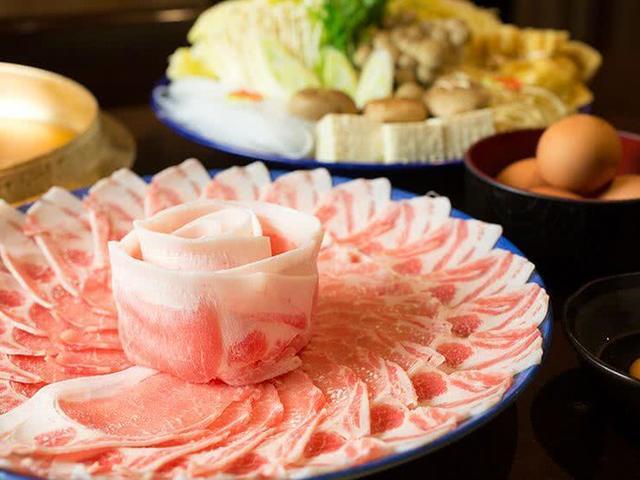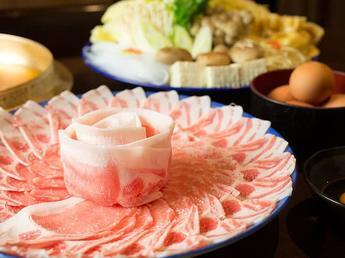 Known as the "phantom pig", Agu pork is an Okinawan breed of pig that is highly valued due to its scarcity. Its beautiful marbling and the sweetness and umami (Japanese savory taste) of its fat sets it apart from other varieties of pork. It is rich in glutamic acid, making it delicious, and low in cholesterol, so you can indulge in it while remaining guilt-free. If you're heading to Okinawa, read on for some restaurants around Naha where you can try this for yourself!
1. Matsumoto Agu Shabu-shabu Specialty Restaurant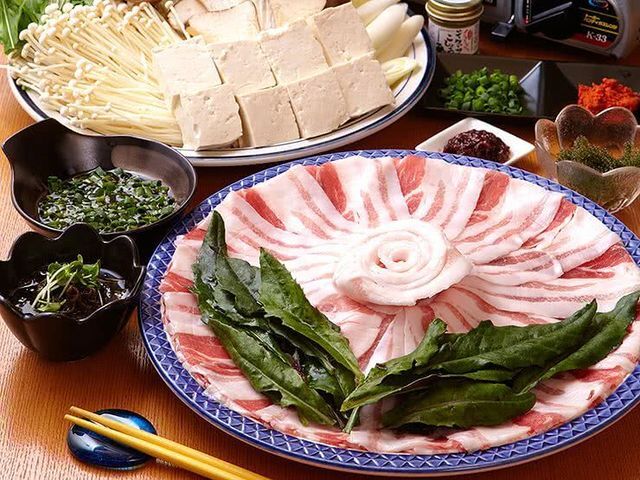 This restaurant specializes in shabu-shabu (sliced meat parboiled with vegetables) made using practically purebred Agu pork, with a luxuriously rich soup that brings out the flavor of the pork. They offer a wide variety of ways to sample this unique meat, starting with appetizers and finishing off with ojiya (rice gruel) that's full of the flavors of the pork and vegetables.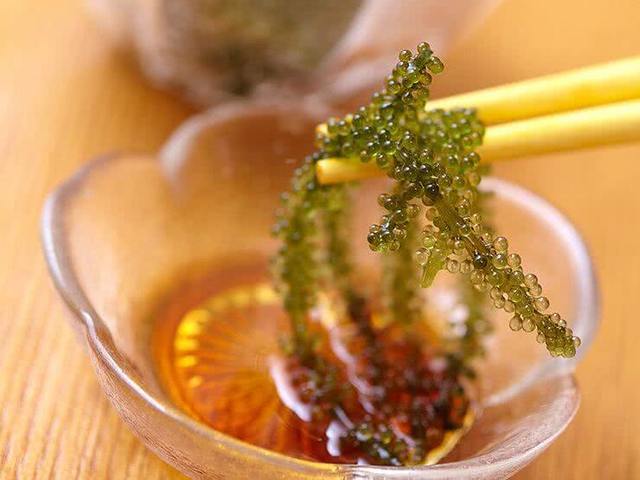 They also serve sea grapes, which is an Okinawan classic with a crisp, popping texture.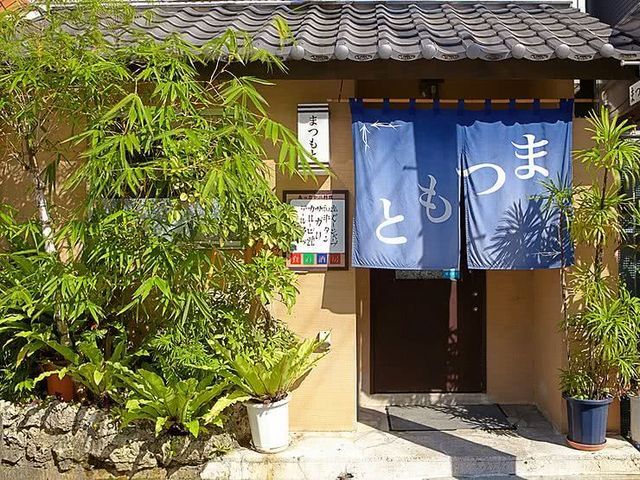 The restaurant is usually crowded, so it may be best to call ahead and reserve a spot.
Matsumoto Agu Shabu-shabu Specialty Restaurant
Open: [Weekdays, Saturday, National Holidays, Day before National Holidays] 5:30 pm - 10:30 pm (L.O. 10:00 pm)
Closed: None
*Closed during the beginning and end of the year
Average price: 6,000 JPY
*Their [Agu Pork Shabu-Shabu Set] costs 5,000 JPY for 1 person!
Access: Head to Fukushu Garden through the Kumoji Intersection and turn right at Daiten Temple. From there, it is about 50m to the right.
Address: 1F, Matsuyama Garden Bldg., 1-7-1, Matsuyama, Naha-shi, Okinawa (Map)
Source: hitosara (Japanese)
2. Agu Shabu-shabu Miruku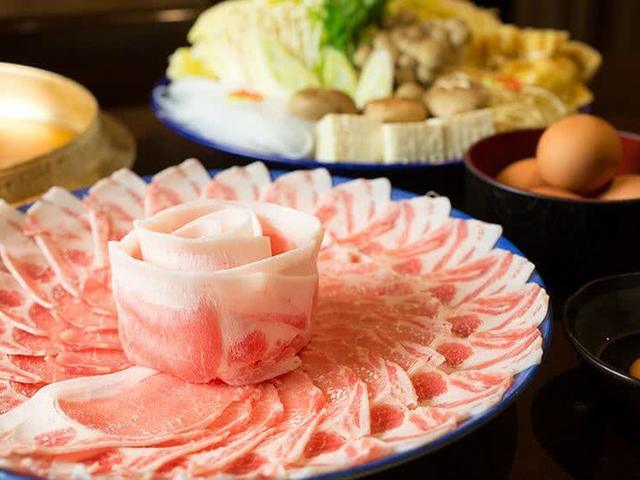 Miruku is another famous restaurant in the city that offers shabu-shabu that uses Agu pork. Rich in vitamin B1 and amino acids, this pork is known to have no distinct smell and has 25% less cholesterol compared to other breeds. 
This is their [Rafute] (Okinawan-style stewed pork rib), which has been slow-cooked for several hours without using a pressure cooker.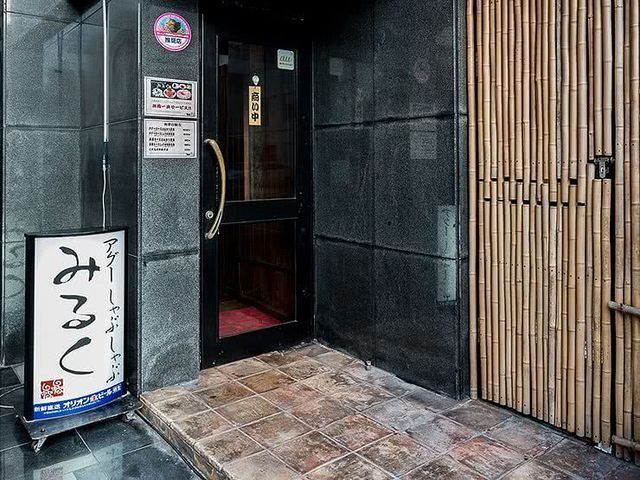 This restaurant's classy entrance makes it approachable to everybody. Why not enjoy a get-together here?
Agu Shabu-shabu Miruku
Open: 5:00 pm - 12:00 am (L.O. 11:00 pm)
Closed: Tuesday
Average price: 3,001 JPY - 3,500 JPY
Address: 1F, Hama Shin Bldg., 1-33-2, Matsuyama, Naha-shi, Okinawa (Map)
Source: hitosara (Japanese)
3. Shima-gyu
This restaurant takes pride in serving Agu pork dishes at reasonable prices. They also offer dishes made from Okinawan Wagyu (a type of high-quality beef). They source their meats through their own special routes, so diners can enjoy affordable yet high-quality meat such as aged beef, Okinawan Wagyu, and Agu pork, of which you can ask for the chef's selection. With their extensive menu, you'll have to come back more than once to try everything!
Shima-gyu
Open: Dinner 5:00 pm - 12:00 am (L.O. 11:00 pm)
[Weekdays] Lunch 11:30 am - 2:00 pm (L.O. 1:30 pm)
Closed: Irregular
Average price: [Dinner] 3,000 JPY *3,500 JPY is the average price for banquet meals with all-you-can-drink / [Lunch] 750 JPY with around 10 kinds of yakiniku (Japanese BBQ) and Agu pork dishes
Access: Head to Matsuyama from Miebash Station. It is a 5-minute walk along the river. It is facing Richmond Hotel and is along Japan National Route 58.
Address: 2-4-15, Matsuyama, Naha-shi, Okinawa (Map)
Source: hitosara (Japanese)

Disclaimer: All information is accurate at time of publication.