The fabulous Okinawa Islands are located in the southwest of Japan, and are a popular tourist destination for their sunny climate, stunning beaches, breezier pace of life, and the traditional culture of the Ryukyu Kingdom. The Ryukyu Islands officially became a part of Japan in 1879 as "Okinawa prefecture". However, the islands and their people have managed to retain their own unique character, charm, and cuisine. Here's a selection of 12 restaurants that offer an authentic taste of Okinawan dining.

Discover Okinawa Food at These 11 Restaurants
Agu Shabu Shabu Nabe Soba Kaiseki Ryukyu Dining Momoka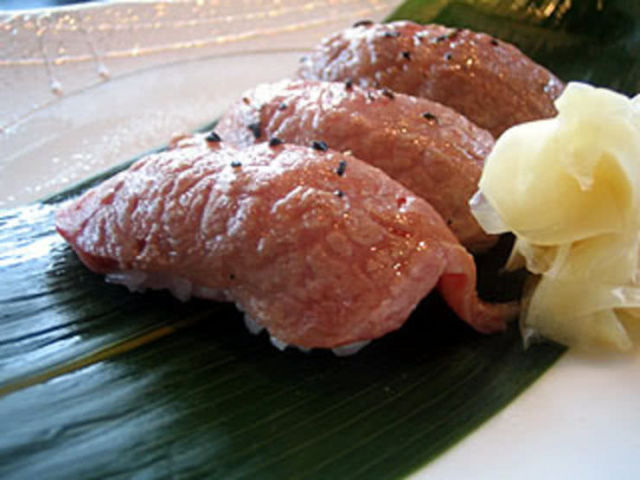 Find an exquisite dining experience by the beautiful, breezy Okinawa waters at Agu Shabu Shabu Nabe Soba Kaiseki Ryukyu Dining Momoka. Their shabu shabu is made with famous Agu pork from the mountains of northern Okinawa Prefecture, and is served with a high quality broth that brings out the essence of the savory flavor of Agu pork. Be sure not to miss the Japanese black beef warm sushi, made with premium A5-grade beef.
Dinner: 3,000 JPY / Lunch: 1,000 JPY
Read More
Gyuton Gassen Brand Gyu Agu Buta Ittogai Nikuryori Senmonten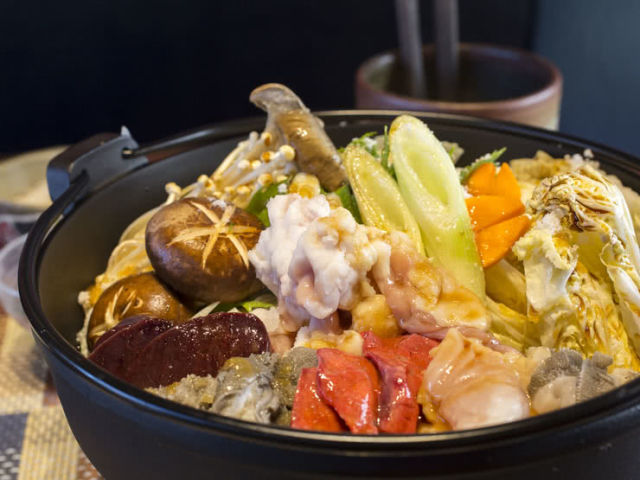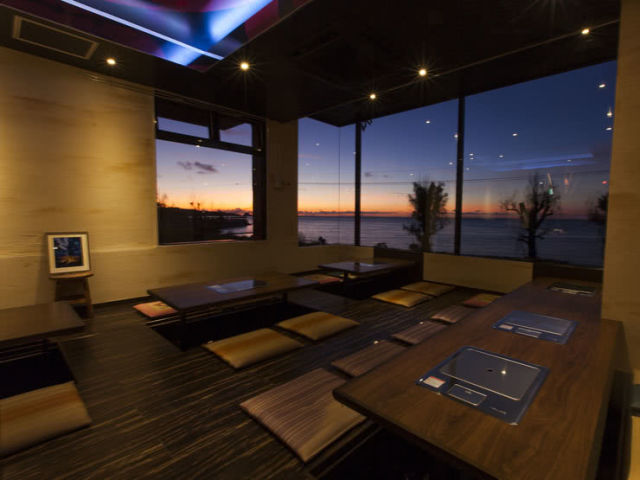 At Gyuton Gassen Brand Gyu Agu Buta Ittogai Nikuryori Senmonten, experience the best that Okinawa cuisine has to offer in signature dishes such as chiritori nabe, a hot pot dish of miso and tonkotsu pork broth, crisp bean sprouts and garlic chives, and carefully selected meat with a homemade dipping sauce. Or try a shabu shabu course with a choice of Misaki beef from Ishigaki Island or Motobu beef from Okinawa's main island, paired with with Ruby Agu Okinawan pork.
Dinner: 3,000 JPY
Akisoba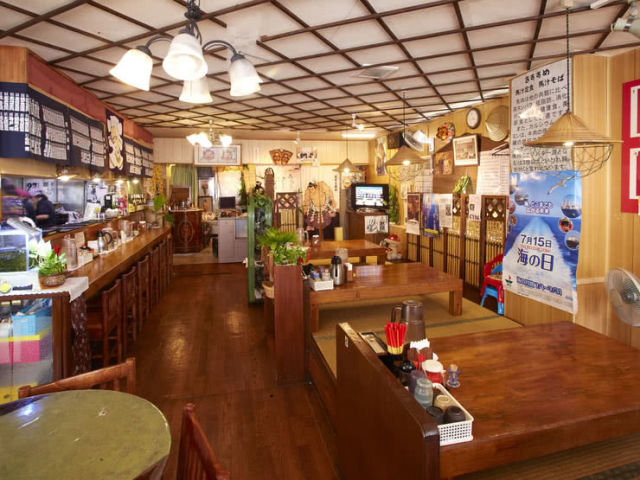 Enjoy the Okinawa specialty dish "horse-broth soba" in the relaxing ambiance of Akisoba. Their horse-broth soba is made with plenty of prime Kumamoto horse meat cooked with Okinawan awamori liquor, Miyako miso, and thin Kamehama soba noodles served al dente. It's sold in limited quantities per day, and they may sell out at lunchtime, so be sure to get there early.
Min-yo Izakaya Kanasando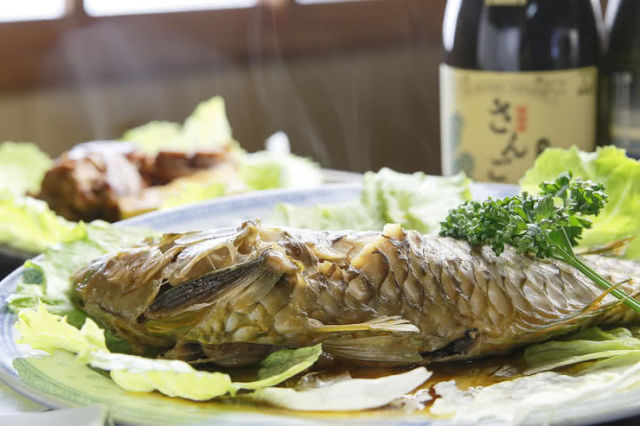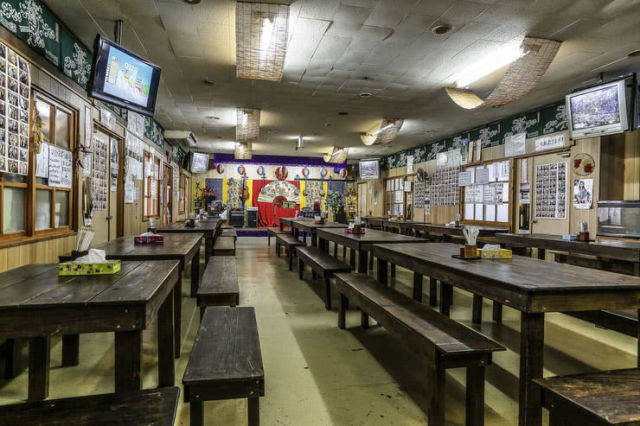 Okinawa restaurant Min-yo Izakaya Kanasando offers a taste of of the local cuisine along with traditional Okinawan atmosphere. Find the freshest fish, including plump Iburacha (parrotfish), a local delicacy. Be sure to try Okinawan specialities like sea grapes, sea snails, and octopus that the restaurant staff personally go diving for.
Dinner: 2,000 JPY
Nagomi Ryori Morishima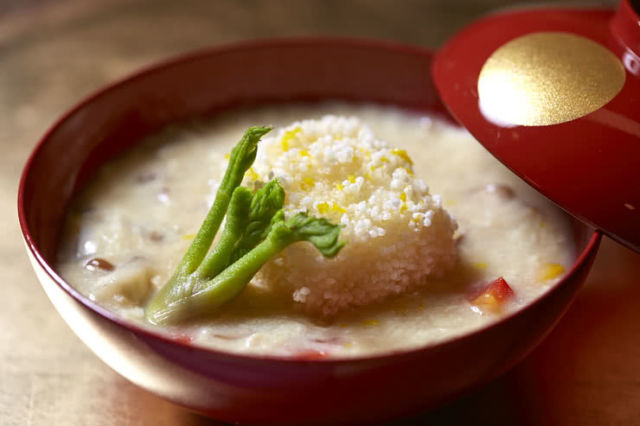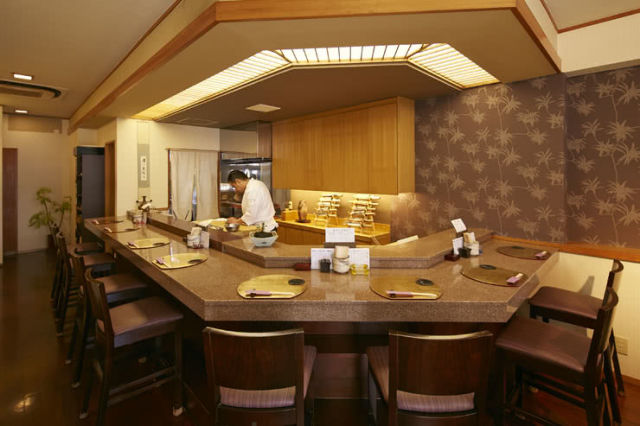 Discover the charms of Japanese cuisine with a fresh spin at Nagomi Ryori Morishima. Dishes offer a creative arrangement while staying true to the fundamentals of traditional Japanese cooking. Don't miss their Jimami Tofu Served With Yuba Sauce, a dish of deep-fried Jimami tofu, an Okinawan ingredient, in rice flour batter served with a sauce made from dried yuba (the tofu skin byproduct of making soy milk). The luxurious broth is made from kombu and onions, rathern than dried bonito.
Dinner/ Lunch: 5,000 JPY
Bishokubo Yuzuki Naha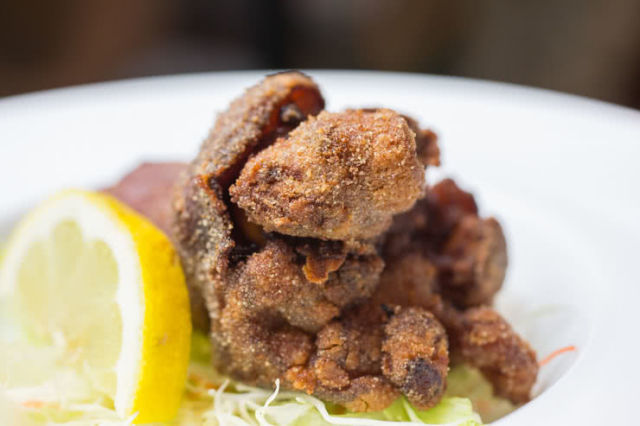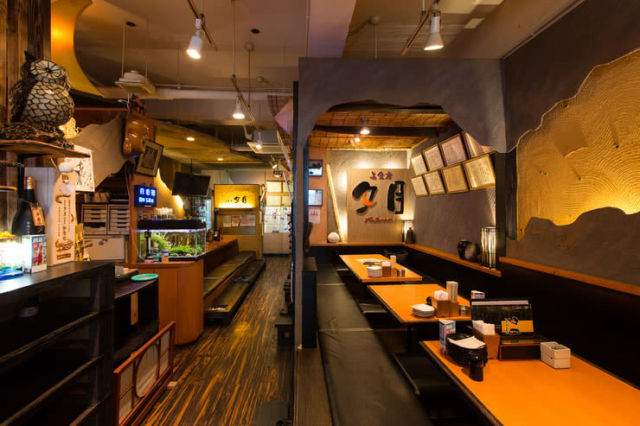 Bishokubo Yuzuki Naha offers Okinawan cuisine staples as well as their own original flavors, such as spicy Fried Pigs Feet, an Okinawan delicacy, served with freshly squeezed lemon and Sushi Tempura, deep-fried makizushi (sushi rolls). Their Eggs & Cheese with Chili Sauce features fluffy rolled eggs covered in chili sauce for a vividly colorful dish with sweet and salty flavor that goes perfect as a side dish with drinks.
Dinner: 2,500 JPY
Shimagohan Kokoro Hokkori Okinawa Meshi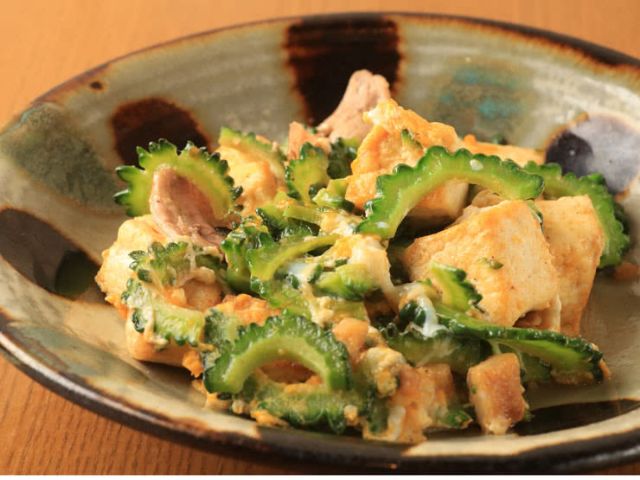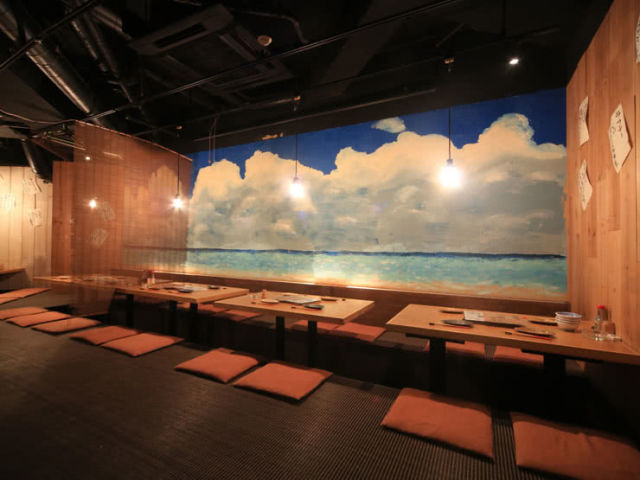 Enjoy authentic Okinawan flavor in the relaxed atmosphere of Shimagohan Kokoro Hokkori Okinawa Meshi. Their Goya Chanpuru is made with goya (bitter melon), stir-fried with tofu and pork back ribs or Spam, a local favorite. The simple flavor is enhanced by a hint of bonito stock. Be sure to also check out their Soki Soba, a classic soup made by stewing pig trotters and chicken bones, as well as Grilled Rafute, pork cubes stewed in a sweet and salty miso.
Dinner: Varies/ Lunch: 800 JPY
Hanasaki Shuka Tida Omoromachi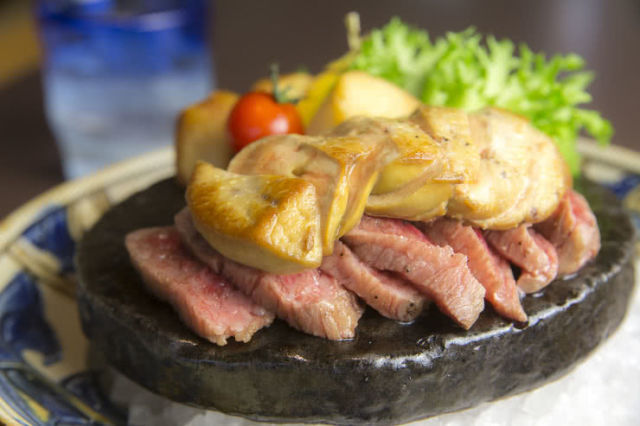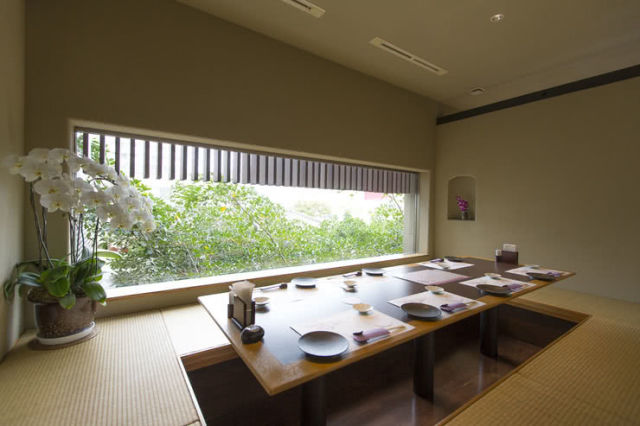 Traditional Okinawan cuisine, known as Ryukuan cuisine, is blended with Japanese cooking and paired with high quality service at Hanasaki Shuka Tida Omoromachi. Their Black Stone-Grilled Ishigaki Beef and Foie Gras features Okinawa's famous premium Ishigaki beef paired with thick slices of foie gras grilled over stone for a savory flavor. For a special meal for two or a grand dinner party, their Ryukyuan Banquet offers a variety of Ryukyuan-style dishes made with Okinawan ingredients like Ishigaki beef and Agu pork.
Dinner: 4,500 JPY
LUCKY TACOS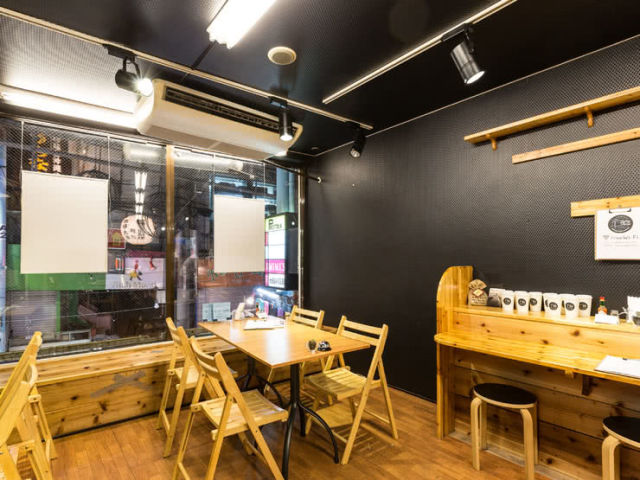 LUCKY TACOS specializes in Okinawan soul food, including hand-made Okinawan tacos, a dish influenced by Texmex but made with a taco shell of chewy dough. Their Taco Rice features 100% juicy Okinawan beef, rice, and abundant vegetables. Enjoy it with plenty of sauce.
Dinner/ Lunch: 800 JPY
DINING Shu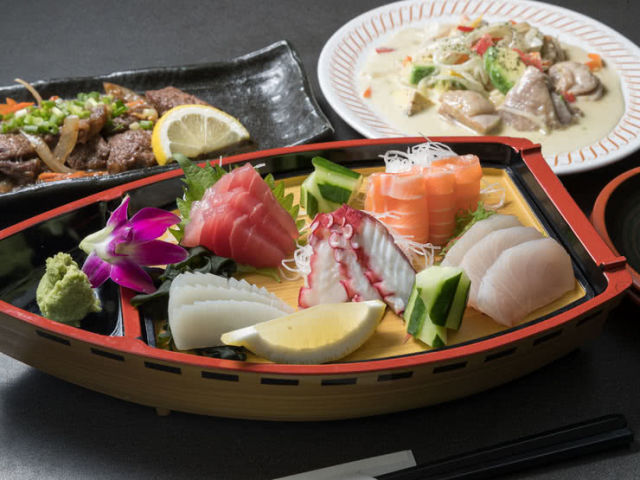 Find sophisticated food and drinks at the izakaya gastropub DINING Shu, located on a hill looking down at the sea. Enjoy fresh and seasonal seafood with Five Assorted Sashimi prepared by their skillful chef with over 30 years of experience. Their Young Chicken and Vegetables Cream Stew is served with a rich cream sauce that perfectly matches the tenderness of the young chicken and the texture of the crisp and tender vegetables.
Dinner: 3,000 JPY
DINING Hana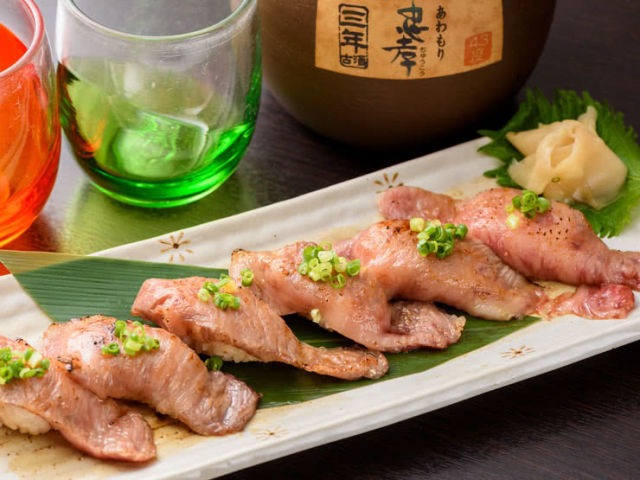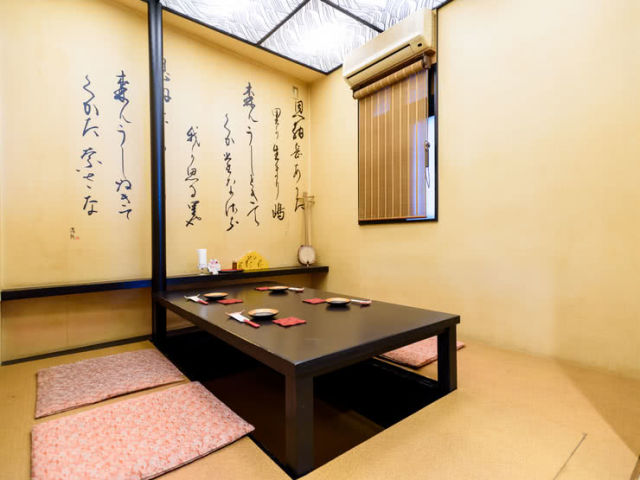 At DINING Hana, enjoy the traditional Okinawan liquor "awamori" with satisfying dishes such as Sushi with Lightly Roasted Ishigaki Beef, a plate of six pieces of sushi made with A4-rank Ishigaki beef lightly roasted with a torch and coated in an original soy-based sauce that enhances the savory flavor of the meat. Their Kakiage is an aromatic deep-fried tempura featuring a mix of locally harvested Asa seaweed and sweet shrimp.
Dinner: 4,000 JPY
Kaisen Ryori Hama no Ie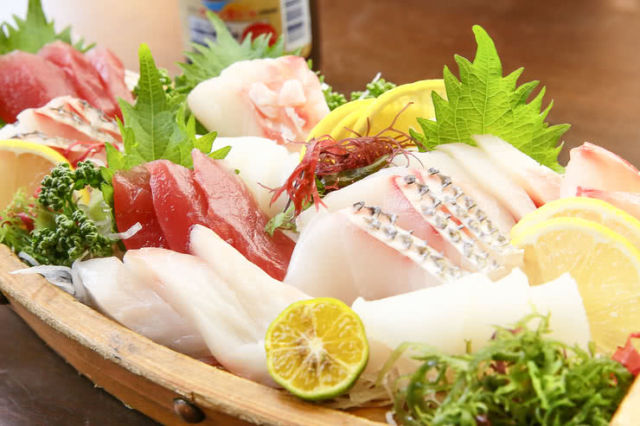 Taste the best fresh-caught seafood from Okinawa at Kaisen Ryori Hama no Ie, with items like the Funamori, an assortment of sashimi cut from amazingly fresh seafood caught same-day, splendidly arranged on a boat-shaped dish. For those who prefer their fish cooked, the Butter Grilled Fish offers a whole grilled fish covered in fragrant melted butter for a wonderful aroma.
Dinner/ Lunch: 2,000 JPY
Be Sure To Experience the Tropical Flavors of Okinawa Cuisine
Disclaimer: All information is accurate at time of publication.
Publish-date: Aug 09 2017 Update-date: Aug 06 2019