Kaiseki is the quintessential Japanese haute cuisine, a tasting course characterized by the perfection of its preparation and elegant presentation. Originally a meal of small dishes meant to accompany the bitter green tea of Japanese tea ceremonies, kaiseki has become a dazzling culinary tradition unto itself. Kaiseki eschews strong sauces or overly complex arrangements, instead presenting every dish with stark simplicity around natural themes that highlight the superior quality of seasonal ingredients. This absence of artifice means that every ingredient must be selected at the height of freshness and then carefully prepared to showcase its true flavor.
1. For Kaiseki, Kyoto is the Epitome of Refined Culinary Tradition
Nowhere can a more refined kaiseki dining experience be found than in the ancient capital of Kyoto. With these 13 stellar kaiseki restaurants, Kyoto demonstrates beyond a doubt that its prowess as a steadfast keeper of cultural, artistic and spiritual Japanese traditions extends to the culinary realm as well.
#1 En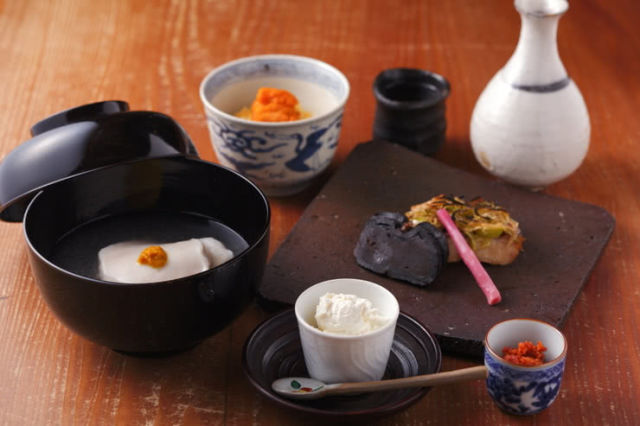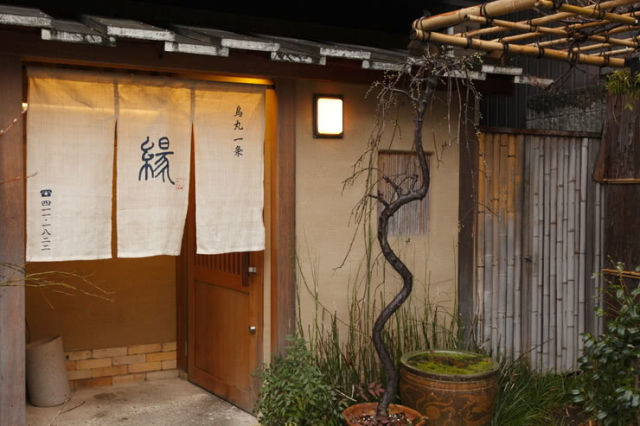 Located in front of the Kyoto Imperial Palace, this small and exclusive kaiseki establishment seats just seven customers. Each one of them waits in anticipation of the next act of culinary magic from Chef Takei Suzuki, famous in the Japanese culinary world for reimagining traditional Japanese food using non-traditional ingredients, such as foie gras and wild game. Every dish is made completely from scratch in house, lending En fare a unique character and flavor in an environment that relaxes the mind and body—just as long as one can get a seat.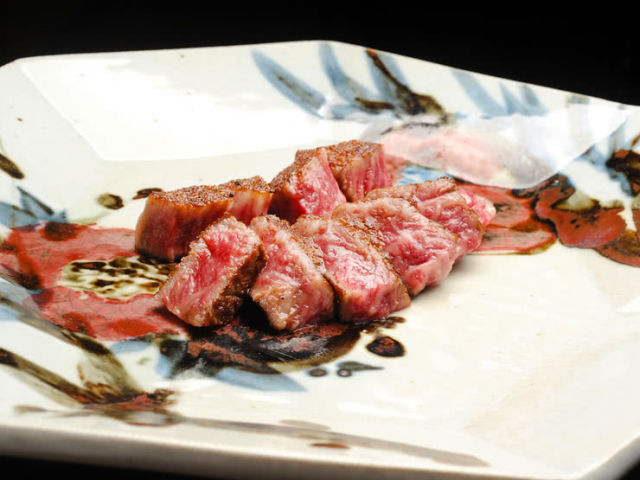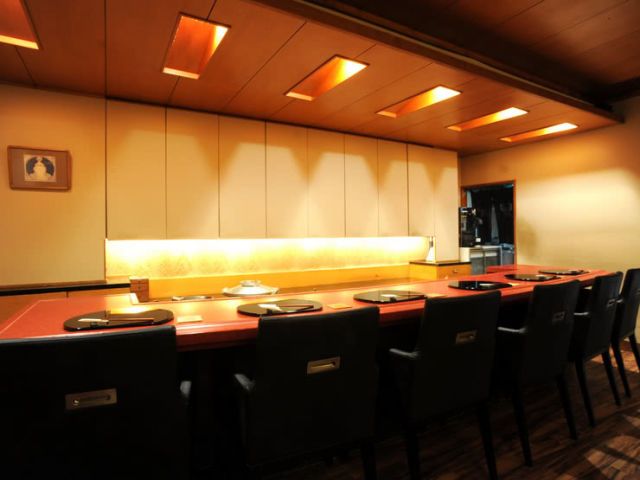 Nikuno Takumi Miyoshi is a refreshingly modern take on kaiseki that, in bold contrast to most such establishments, specializes in wagyu beef dishes. Serving only the finest grade A beef, Miyoshi presents its guests with a number of renowned wagyu brands including Matsusaka beef and Kobe beef. The exquisitely prepared wagyu gyutan, or beef tongue, is the undisputed highlight of the menu. The beef tongue is first carefully tenderized and marinated overnight then cured in kelp for 3–4 hours and cut along the grain to emphasize the beef's unique texture. Just one bite will leave no doubt that those hours are time well spent.
Dinner: 15,000 JPY

#3 Ishibekoji Kamikura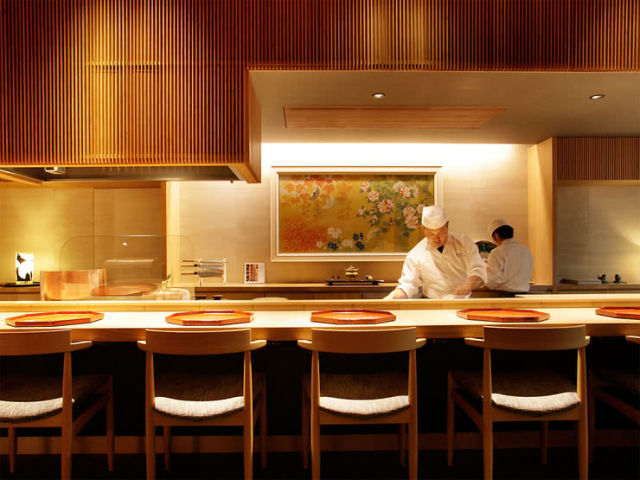 Chef Yoshiko Yano has explored the finer points of traditional Kyoto cuisine for nearly 30 years, creating beautifully plated dishes meant to be savored with both the eyes and the palate.
Every dish at Ishibekoji Kamikura uses carefully selected fresh, local ingredients, which are diligently prepared and painstakingly arranged in an array of pleasing natural colors. Highly recommended here is the "Omukai" course, a seasonal seafood arrangement that is not only a pleasure to eat but also to gaze upon.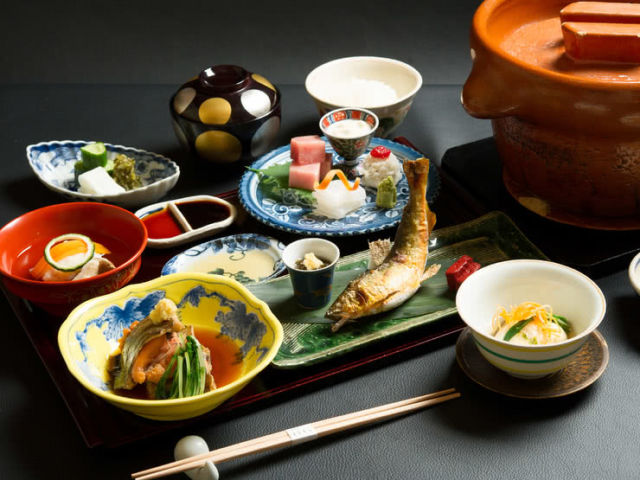 Enjoy a banquet of the seasons and the senses at Teramachi Yoshikura, whose kaiseki course focuses on the home-style cuisine of Kyoto, known as kyo-ryouri. Each understated dish is executed with simple seasonings to evoke the natural bounty found in Kyoto's seasonal vegetables. Renowned Chef Toshiyuki Taniguchi, whose illustrious career includes cooking for state guests and the Japanese prime minister, takes great care in the presentation of every dish, from the ingredients down to the dishware. The restaurant also offers a selection of hard-to-find sakes and shochu liquors to complement every dish.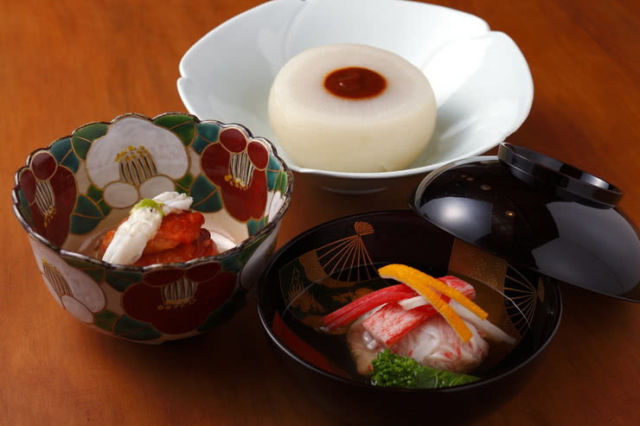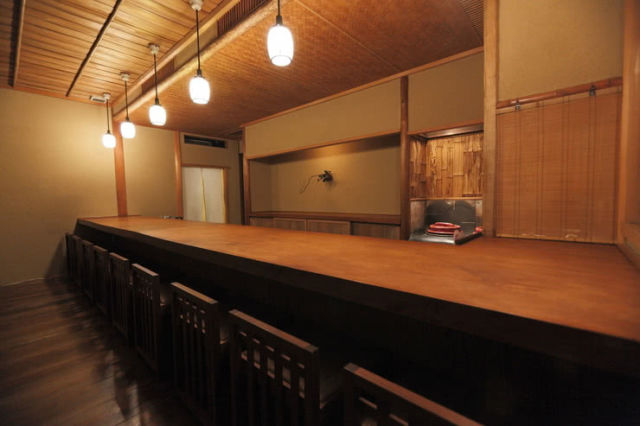 At the heart of every dish found at Michelin-starred Owatari is fresh water drawn from local Shimogoryo Shrine. This refreshing natural nectar is then enhanced by dashi soup stock and topped off with fresh local ingredients in order to bring out the savory umami flavor. House favorites include turnips simmered in pure Kyoto water and cooked with caramelized white miso, as well as succulent snow crab from the Hamasaka region in Hyogo prefecture.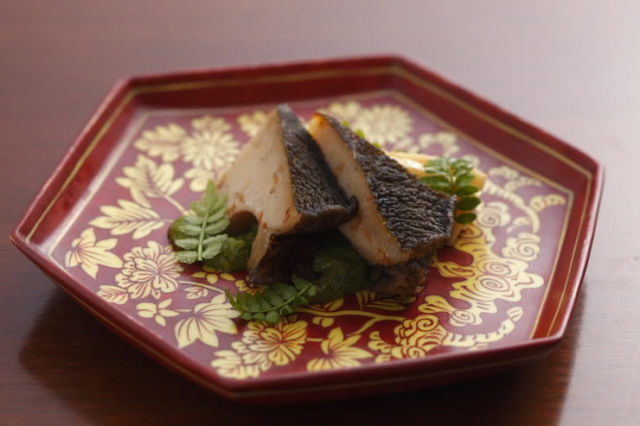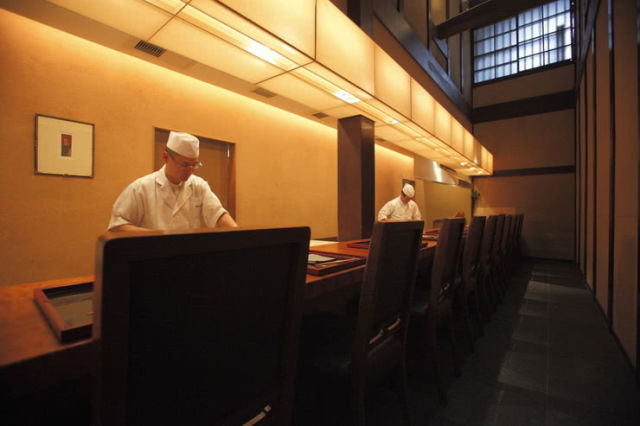 Utilizing fresh seafood and produce from the nearby area of Kyotango, Muromachi Wakuden combines black abalone, delicate shoots of bamboo, rapeseed blossom paste, and Japanese pepper in a stunning dish that captures the essence of the spring season. In addition to private dining rooms as found in most kaiseki restaurants, Wakuden offers counter seating where guests may observe the chef, a master at the height of his craft whose dishes perfectly embody the seasonality of Kyoto kaiseki.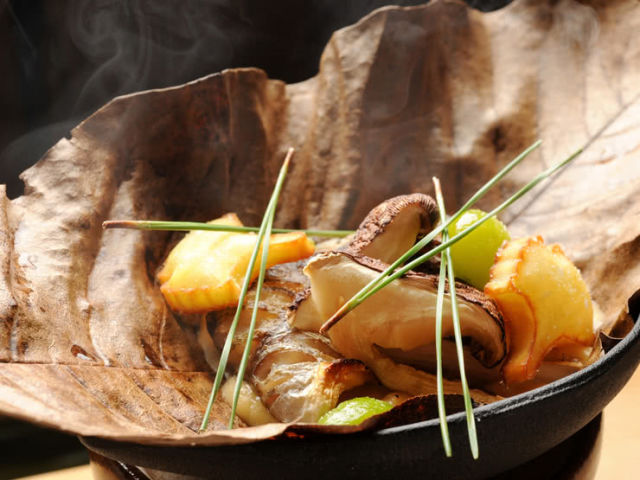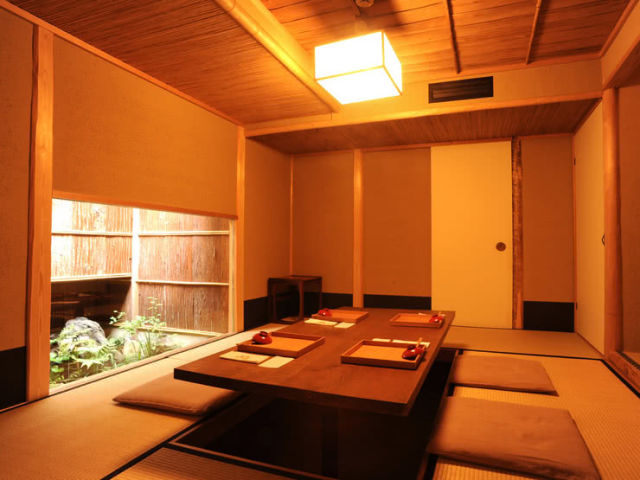 Every day, restaurant staff at Gion Nishikawa visit the Ohara morning market for vegetables such as Kamo eggplant and old-fashioned suguki pickles from reputable Kyoto-area farmers. This farm-fresh bounty is expertly paired with only the finest sashimi, with local specialties such as Akashi sea bream and Nushima conger eel, as well as carefully selected seafood from across Japan—tilefish from Tsushima, Nagasaki black abalone, Boshu clams, Noto rosy sea bass, and seasonal sea urchin from Rishiri Island in Hokkaido and Yura, Wakayama. Gion Nishikawa's painstaking quest for the best locally and nationally sourced ingredients is never in vein, as every dish refreshes and reinvigorates in a relaxing atmosphere.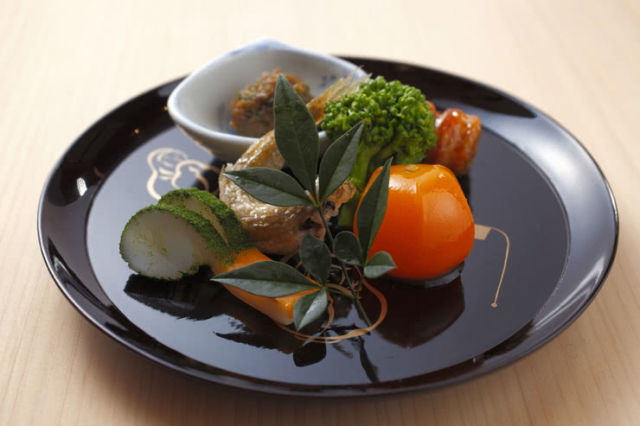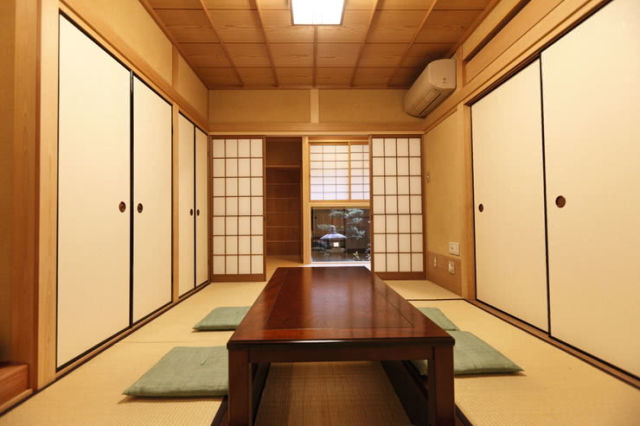 Located in the historic Gion district, home of the storied geisha, Michelin-starred Aji Fukushima truly captures the refined and delicate atmosphere, culture, and flavors of old Kyoto. Every dish, from the stunningly prepared egg yolk and sea urchin down to the homemade tuna dashi broth, demonstrates the formidable skill of Chef Yoshikatsu Tsuji, who strives for peerless perfection in all his creations.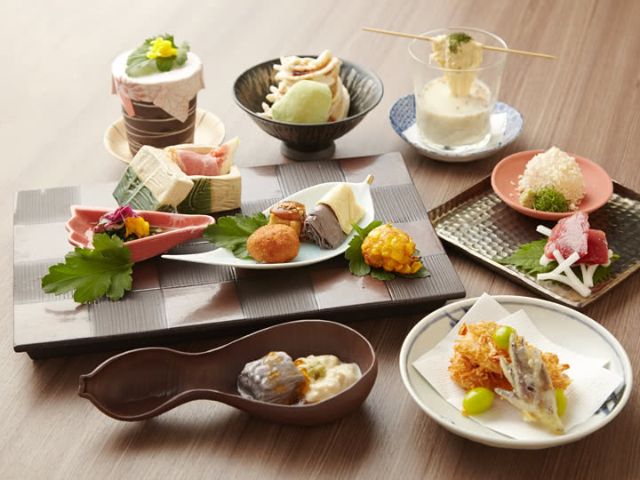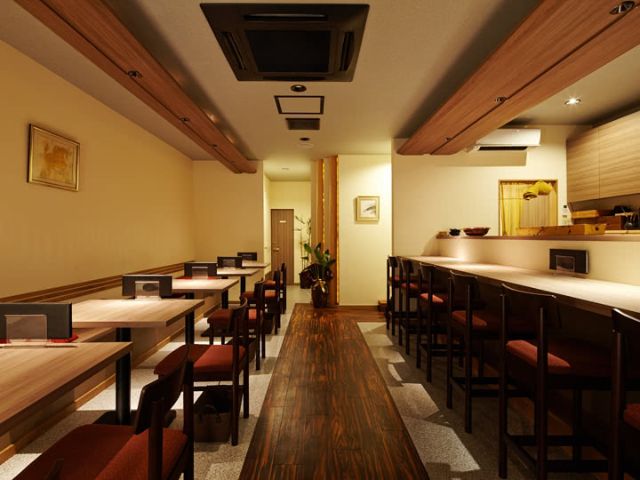 This is a restaurant managed by Kyo Miyama Yuba Yuuzu, the manufacturer of Miyama Yuba (tofu skin), which is made with carefully selected soybeans from Kyoto and water from Miyama. There are three evening Kaiseki (traditional Japanese coures cuisine) courses, starting with [Kaiseki Higashiyama] (5,500 (plus tax)), a nine-course meal that includes dessert. The most popular dish is the [Soy Milk Hot Pot] of flat yuba and other ingredients served in soy milk hot pot style. It is popular among the health conscious as a rich and creamy yet healthy dish. There are lunch sets as well, such as the [Yuuzu Gozen] (2,600 JPY) that includes soy marinated egg yolk and creamy kumiage yuba (earliest harvested yuba).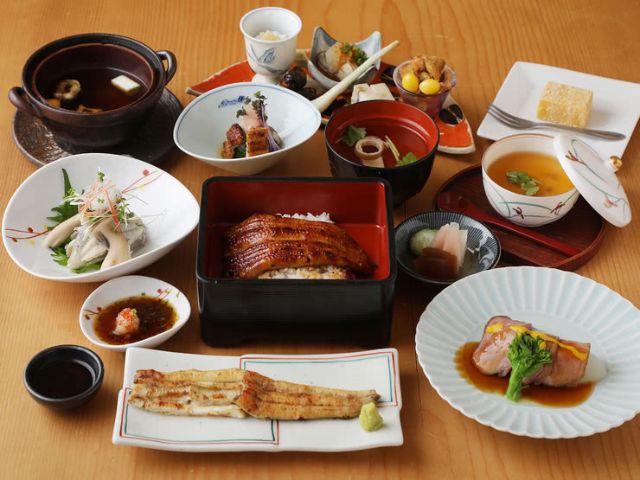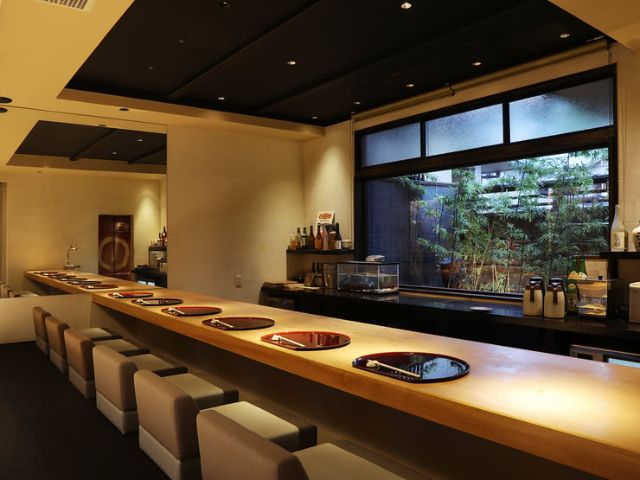 This is a restaurant in a detached house where you can savor rare domestic eel. It is a famous, widely acclaimed restaurant that offers a variety of courses and a la carte dishes. They are known for the [Unagi Kaiseki] (From 13,000 JPY (plus tax)) courses, which uses only Kyosui eel that is cultivated carefully over a long period of time in Shizuoka Prefecture and includes appetizers made with seasonal ingredients, grilled eel, eel with rice, and eel soup. The rare [Unagi Shabu Kaiseki] (13,000 JPY (plus tax)) is also worth a try. Briefly cook the fresh raw eel in dashi (broth) and enjoy it with ponzu (citrus-seasoned soy sauce) or yuzu kosho (condiment paste made from yuzu zest and chili peppers) to experience the flavors of eel in a new light.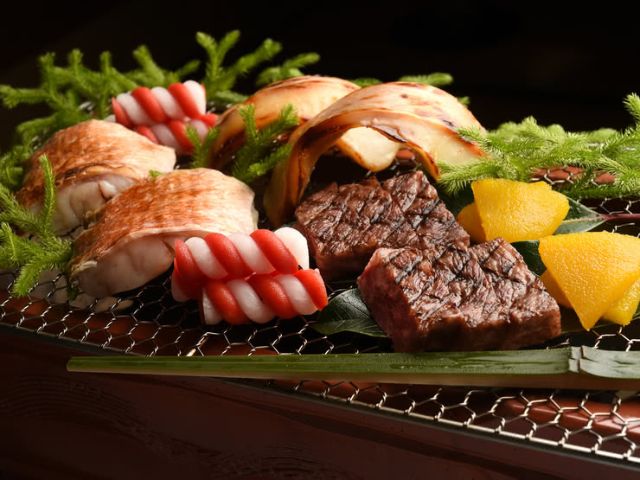 This is a famous Kyoto cuisine restaurant that was established more than 90 years ago. The restaurant serves gorgeous Kyoto cuisine made with outstanding ingredients presented beautifully on carefully selected plates so you can enjoy it with both your eyes and taste buds. The food is served as a part of a [Kaiseki Ryori Course] with varying content and number of courses depending on the price. The courses include appetizers, sashimi, and a gorgeous plate of seasonal grilled food, such as tilefish and skipjack tuna marinated in miso and Wagyu (a type of high-quality beef) all grilled to perfection so you are sure to be wowed by the skills that deftly bring out the natural flavors of the ingredients. At lunch time, there is a wide selection of bento boxes starting from 3,850 JPY - a great way to enjoy the Kyoto-style cuisine.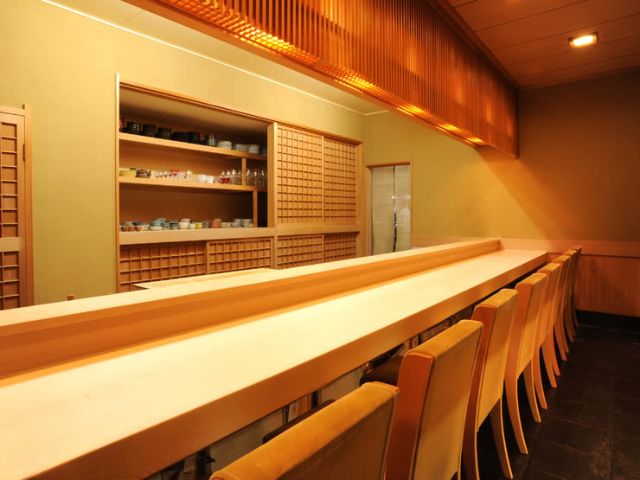 This is a restaurant serving Japanese cuisine run by a highly acclaimed veteran chef with two stars under his belt. It is renowned for the wonderful ingredients that are carefully selected and the manner in which the flavors are enhanced through simple seasoning. It is a course-only restaurant with four choices of courses priced at 12,000 JPY, 15,000 JPY, 18,000 JPY, and 22,000 JPY. One of the highlights of the courses is the owner's specialty [Grilled Eggplant]. It is a supremely simple dish of unseasoned Japanese eggplant that is grilled without touching water and peeled. It is grilled with just the right heat to achieve juiciness and a delicate sweetness that will excite your taste buds.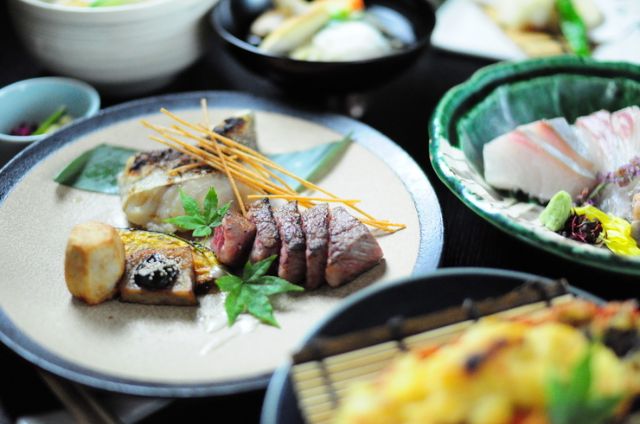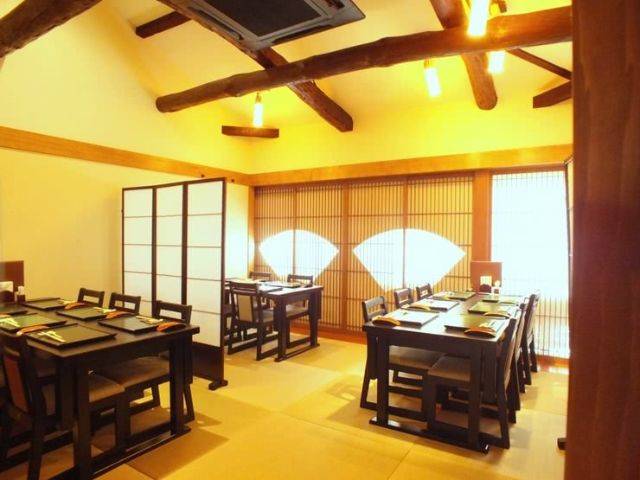 This is a Kaiseki cuisine restaurant in a renovated Kyoto-style machiya (traditional wooden townhouse). The interior is decorated in a modern Japanese style with all private rooms of your choice of tatami seating, tables, or sofas. The standard eight-course [Shiko] (6,000 JPY) is great value for the price with black Wagyu Spencer roll steak as the main dish, as well as sashimi, tempura, grilled fish, and rice soup with sea bream stock. Lunch is a great time to enjoy a variety of photogenic kaiseki dishes at reasonable prices, starting with the [Seasonal Set Menu] (2,000 JPY).

For Haute Kyoto Kaiseki and More, Explore Savor Japan
Whether you are looking for old world cuisine or a
memorable night out at one of Kyoto's epicurean izakaya
, Japan's ancient capital satisfies even the most discerning gastronome. When it comes to navigating the multitude of
excellent culinary options in Kyoto
and beyond, trust in Savor Japan.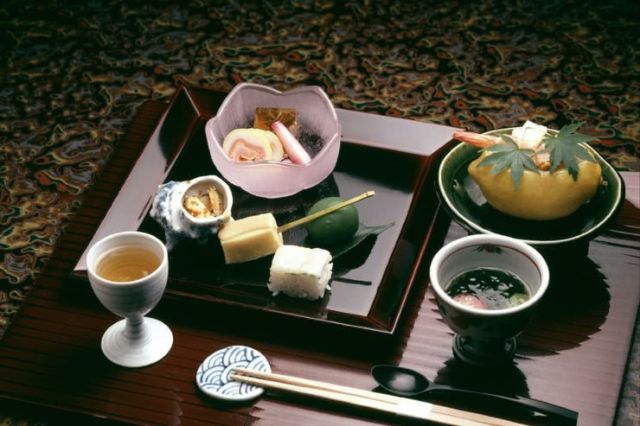 Other recommended kaiseki restaurants in Kyoto
See More


Disclaimer: All information is accurate at time of publication.
Publish-date: Aug 09 2017 Update-date: Jun 05 2020