Kanazawa? If you're looking for a restaurant that serves food in that category, then you've come to the right place.
Here, you'll definitely find a restaurant that fits your search criteria, so take a look!
Latest Posts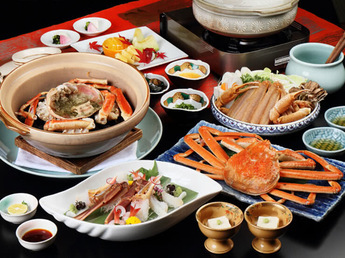 Enjoy Kanazawa Crab and Kaga Cuisine
Kaga Province and Noto Peninsula once flourished as the harbor for food and trade coming in from the Sea of Japan. These two areas are now a part of Ishikawa Prefecture, a land blessed with bountiful seas and mountains, as well as the right environment for growing food, resulting in easy access to fresh and seasonal ingredients. Read on to find out more about restaurants that use these ingredients to make incredible Kaga cuisine, and where you can enjoy flavorful snow crab, a classic winter delicacy from the Sea of Japan.
Must-Eats in Kanazawa! 15 Well-known Restaurants Around Kanazawa Station
Explore the beautiful and picturesque Kanazawa! There are lots of sightseeing spots, like Kenrokuen and the 21st Century Museum of Contemporary Art, Kanazawa. During your visit to this splendid area, be sure to try at least one of these 15 restaurants near Kanazawa Station.