Publish-date: Jul 12 2018 Update-date: Nov 21 2018
Like and Share us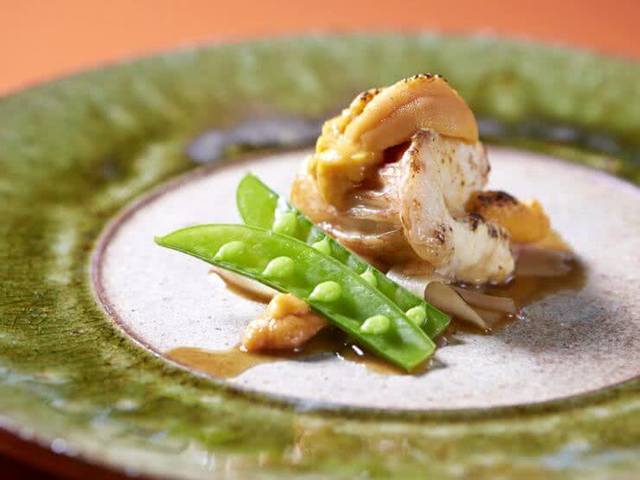 Okinawa has some delicious regional specialties such as soki soba (stewed boneless pork ribs and noodles) and chanpuru (stir-fry), but it has become much more than that in recent times. The high quality of the food has gained popularity among gastronomes from mainland Japan as well. So, here is a list of recommended restaurants that you should try out if you are looking for a bit of a luxurious dinner.
1. Nuji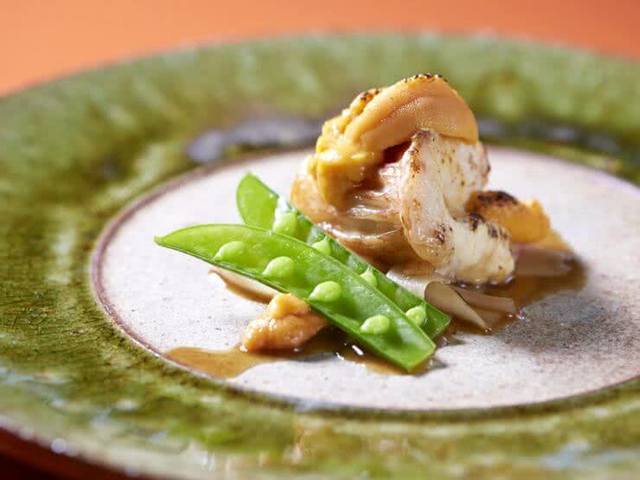 With traditional Japanese food, sushi, French cuisine and teppanyaki (ingredients grilled on an iron griddle), enjoy four types of cuisine cooked by four different chefs here. This is the central dining area of the Oriental Hills Okinawa, a hotel where all 14 rooms are suites. The dishes prepared by the four chefs, who are all skilled in different types of cuisines from each other, are attracting guests from all over Japan as well as across the world.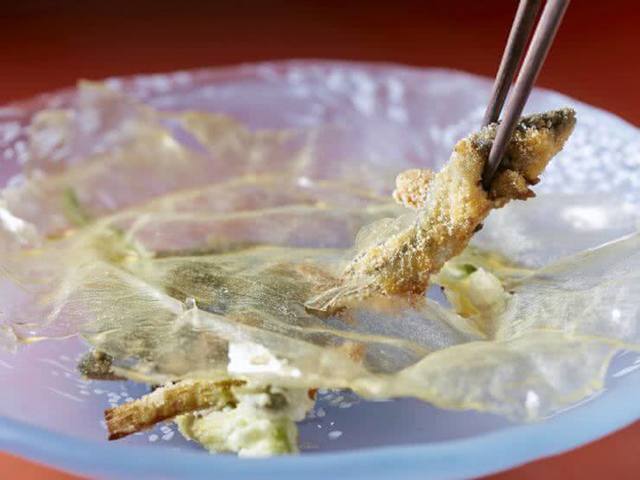 The ingredients are carefully selected from all over the country, and the chefs make the most of them when preparing the dishes.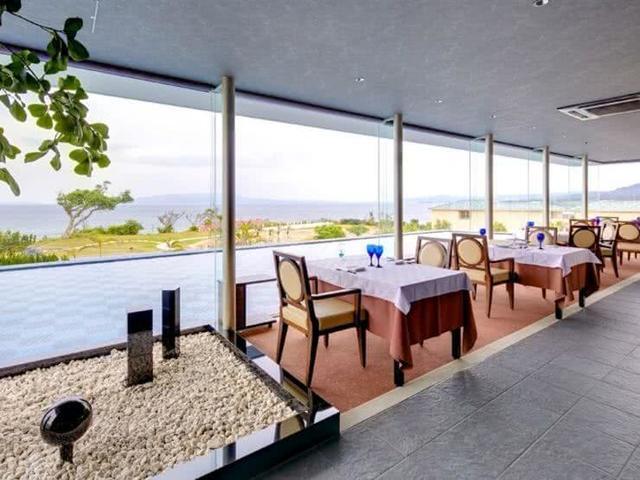 Perched on elevated ground, diners can enjoy a view overlooking Nago bay.
Nuji
Open: Lunch 11:30am - 2:00 pm, Dinner 6:00pm - 10:00 pm *reservation required by the day before *no children allowed under the age of 13
Closed: None
Average price: [Dinner] 10,000 JPY / [Lunch] 2,000 JPY
Access: 1 hour by car from the airport
Address: Oriental Hills Okinawa, 79-1, Aza-Serakaki, Onna-son, Kunigami-gun, Okinawa (Map)
More Details
 Reservation 
2. Motoi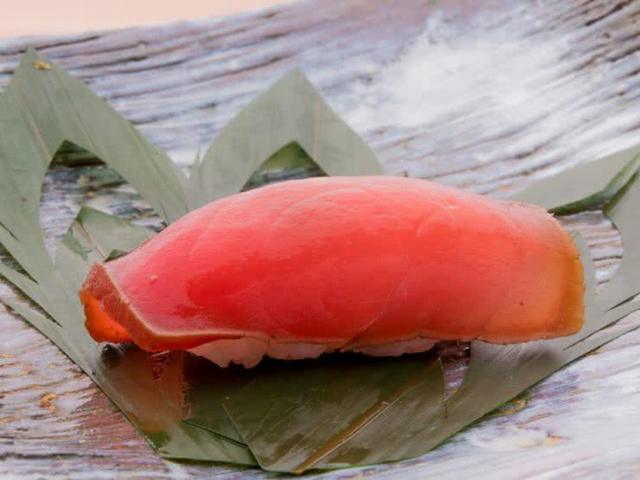 This restaurant serves nigirizushi (hand-formed sushi) made with toppings procured from Okinawa as well as the rest of the country. Apart from seasonal tuna fresh from Okinawa, which is passed through hot water to create their marbled [Marinated Tuna], diners can enjoy traditional sushi that incorporates the spirit of Okinawa, using ingredients that vary depending on the season such as kohada (dotted gizzard shard) and other fish from Fukuoka, Awaji Island (Awaji-shima) and Haneda Open Sea (Haneda-oki). Note that a reservation is required to dine here.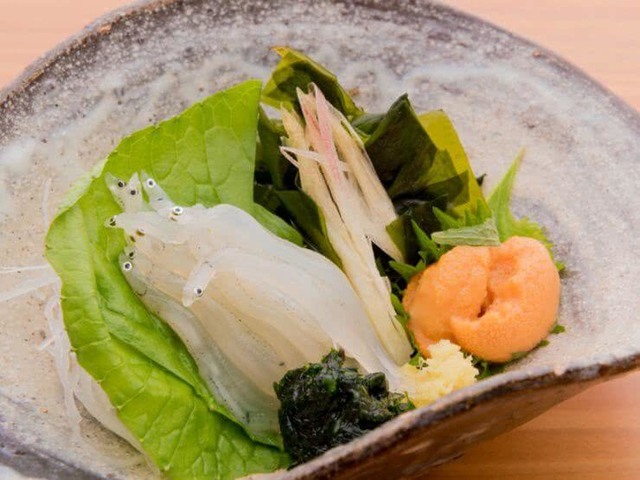 They have seasonal side dishes that go well with alcohol, such as one with whitebait from Abashiri and sea urchins from Lake Saroma (Saroma-ko).
Children are not allowed. An atmospheric space where the sound of crickets can be heard in the summer.
Motoi
Open: [Weekdays, Saturday] From 6:30 pm *may change depending on reservations
Closed: Sunday, National Holidays
*may discuss with the restaurant regarding reservations on National Holidays
Average price: From 15,000 JPY (*may vary depending on price of drinks)
Access: 10 to 15-minute drive from Naha Airport
Address: 1F, Nishokisho Mansion, 1-5-8, Nishi, Naha-shi, Okinawa (Map)
Source: hitosara (Japanese)
3. YANG KYOU FANG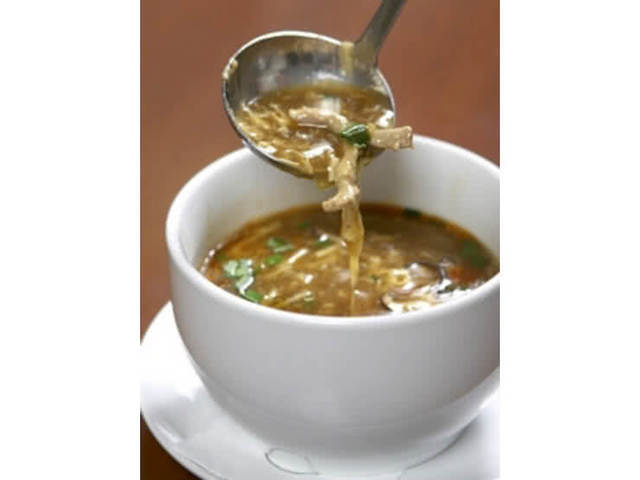 This is a rustic yet traditional Chinese cuisine restaurant and bar, loved by locals. The interior has faithfully reproduced the vision that Japanese people have of China, making this a local favorite. Their dishes made with much care are worth trying and include their favorite [Sichuan Mapo Tofu]. They also have a variety of alcoholic beverages for reasonable prices.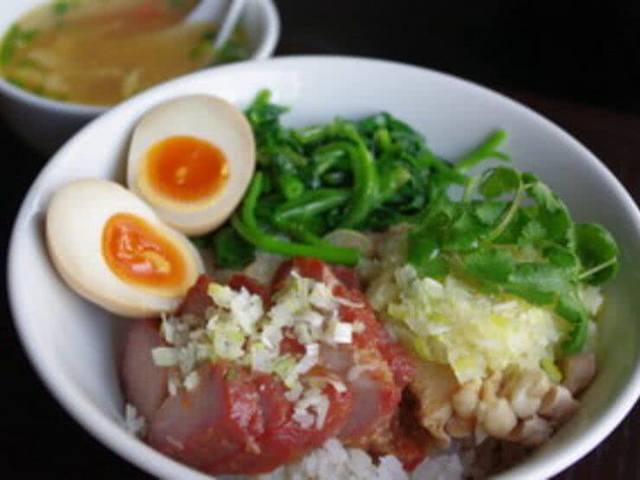 For lunch, try the [Rice with Double Toppings] which consists of rice topped with their popular appetizers.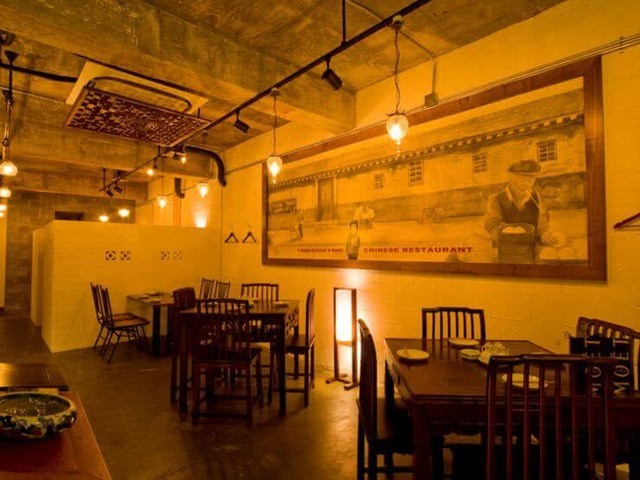 A real Chinese atmosphere created by various features such as the interior decorated with bricks similar to those used in China.
YANG KYOU FANG
Open: [Weekdays] Lunch 11:30 am - 2:30 pm (L.O. 2:00 pm), Dinner 5:30 pm - 11:00 pm (L.O. 10:30 pm)
[Saturday, Sunday, National Holidays] Dinner 5:00 pm - 11:00 pm (L.O. 10:30 pm)
Closed: Tuesday
*temporarily closed on Tuesdays due to staff shortage
Average price: [Dinner] 3,500 JPY / [Lunch] 880 JPY
Access: Around a 5-minute walk from Asahibashi Station and Prefectural Office Station. Beside Kariyushi Ryukyu Hotel Naha
Address: 1-11-3, Izumizaki, Naha-shi, Okinawa (Map)
Source: hitosara (Japanese)
4. Fanuan The Busena Terrace
This restaurant is the main dining area of Okinawa's leading resort hotel, The Busena Terrace. Made by Chef Kina who gained experience in France, this restaurant serves exceptional dishes that combine French cooking techniques with Okinawan produce to create something which cannot be tasted anywhere else.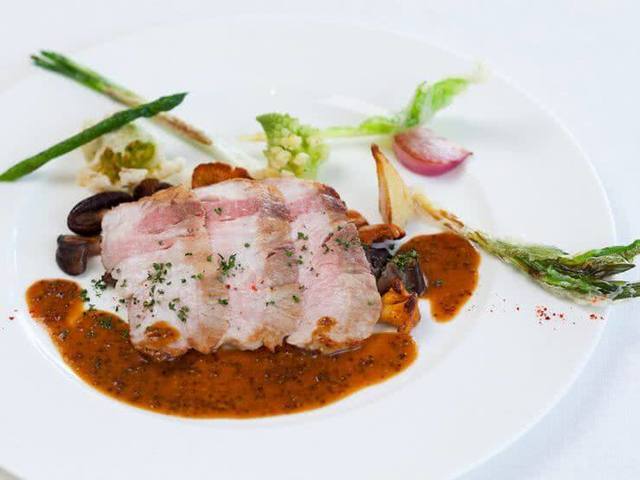 A dish made with Okinawa's famous Agu pork and mushrooms produced in France.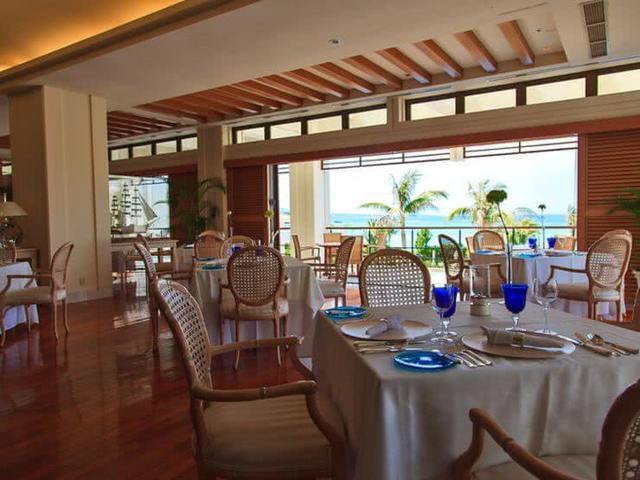 Aside from private rooms and a waiting area with a bar, there is also terrace seating with a view.
Fanuan The Busena Terrace
Open: [Dinner] 6:00 pm - 10:00 pm (L.O. 9:30 pm)
*opening and closing times may vary during Golden Week, summer season and the beginning and end of the year
Closed: None
Average price: [Dinner] From 9,000 JPY (evening menu)  *including service charge, excluding tax
Access: Around 75 minutes on the Okinawa Expressway from Naha Airport (5 minutes south on National Route 58 from Kyoda Interchange)
Address: Inside The Busena Terrace, 1808, Kise, Nago-shi, Okinawa (Map)
More Details
 Reservation 
5. CHURASANTEI
For those who want to go to an izakaya (Japanese pub) that is uniquely Okinawan, this one is a good choice. Diners who visit this izakaya can enjoy a rich selection of seafood, including the rare and luxurious semi ebi (blunt slipper lobster) along with [Masu-ni] (fish from seas around Okinawa simmered with salt and Okinawan alcohol), a lightly flavored dish filled with the taste of freshly caught fish. Their [Squid Ink and Noodle Chanpuru] should not be missed.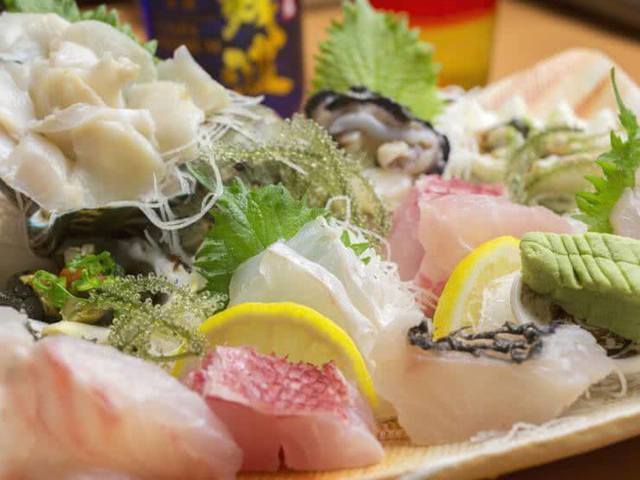 Enjoy freshly caught seafood unique to Okinawa when you order the [Sashimi Assortment].
The restaurant is decorated throughout with celebrity pictures and autographs.
CHURASANTEI
Open: 5:00 pm - 12:30 am (L.O. 11:30 pm)
Closed: Wednesday
Average price: 3,000 JPY *wide selection of varied menu, including a la carte items, set meals and Agu cuisine!
Access: Located along National Route 58, approximately an 8-minute drive from Naha Airport. There are many hotels in the area
Address: 5-15, Higashi-machi, Naha-shi, Okinawa (Map)
Source: hitosara (Japanese)
6. mintama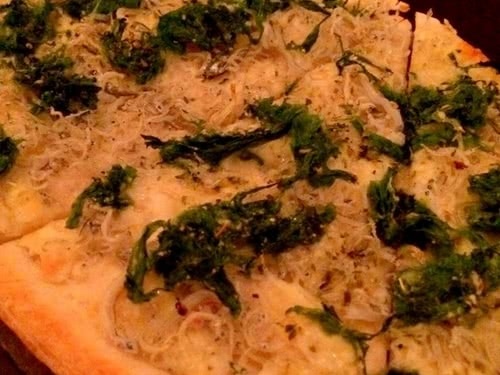 This restaurant is known for their Italian cuisine that is made using Okinawan ingredients. One of the recommended dishes is a pizza of aosa (sea lettuce) and dried young sardines, which can be ordered as half-size as well. The saltiness of the aosa and the sardines goes great with the pizza base, and is a perfect accompaniment to a glass of beer. The [Carpaccio of White Fish] is also recommended.
mintama
Open: 6:00 pm - 11:00 pm
Closed: Sunday
Average price: 3,001 JPY - 3,500 JPY
Address: 1787-2, Aza-Nagahama, Yomitan-son, Nakagami-gun, Okinawa (Map)
Source: hitosara (Japanese)
7. Sakae Ryori-ten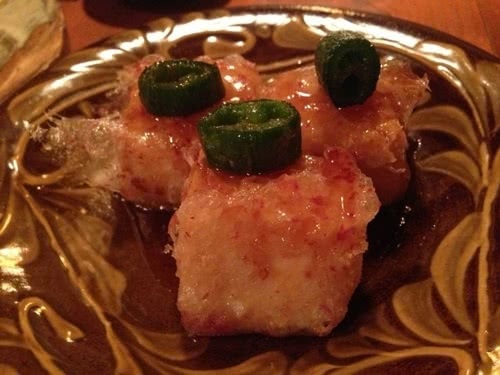 This is a famous, creative izakaya that is loved by the locals. Everything they serve is delicious, including their [Jimami-dofu Agedashi] (deep-fried tofu in broth). This izakaya is a favorite not only because of their seasonal Okinawan food, but also because of their selection of aged sake (Japanese alcohol).
Sakae Ryori-ten
Open: 5:00 pm - 11:30 pm (Food L.O. 10:30 pm, Drink L.O. 11:00 pm)
Closed: Sunday
Average price: 3,001 JPY - 3,500 JPY
Address: 1-27-35, Ishikawa, Uruma-shi, Okinawa (Map)
Source: hitosara (Japanese)
8. Benri-ya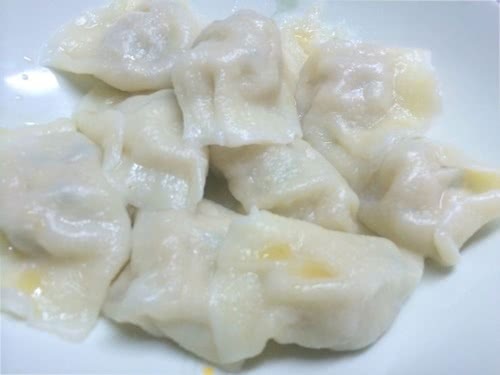 With the perfect texture, no wonder long queues often form at this gyoza (dumplings) restaurant. Their [Sui-gyoza] (boiled gyoza) are slippery, chewy, plump and delicious. Because the gyoza is boiled, the outer skin is thicker. The filling, on the other hand, has a delicious, crunchy texture. For anyone who has a sudden craving to eat gyoza while in Okinawa, there is no doubt that this is the place to go.
Benri-ya
Open: 6:00 pm - 11:00 pm (L.O. 10:30 pm)
Closed: Sunday
Average price: 1,001 JPY - 1,500 JPY
Address: 388, Asato, Naha-shi, Okinawa (Map)
Source: hitosara (Japanese)
9. Subaya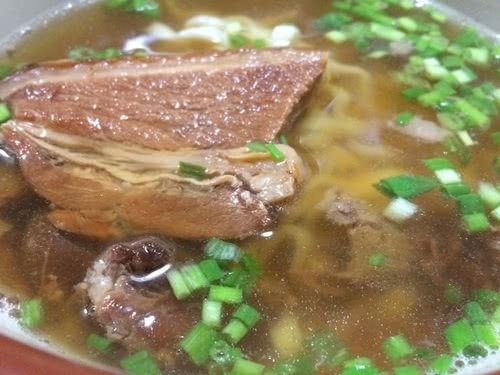 This famous Okinawa soba (noodles) restaurant is only open late at night. Their [Mini Soba with three Slices of Meat] is a small dish of Okinawa soba that comes topped with three slices of sweet and spicy meat. After having a few drinks, it's nice to eat a bowl of noodles, and if you happen to be in Okinawa, you can't do better than this place. The fact that they operate late at night is handy when you're out for the night.
Subaya
Open: 10:00 pm - 5:00 am
Average price: 501 JPY - 1,000 JPY
Address: 1-6-8, Matsuyama, Naha-shi, Okinawa (Map)
Source: hitosara (Japanese)

Disclaimer: All information is accurate at time of publication.