>Japan's quintessential fried cuisine tonkatsu reflects a savory heritage of East and West. In short, tonkatsu is a pork chop or cutlet; but unlike its cousin of French origin, this essential Japanese dish boasts a crisper texture and is often served with condiments not readily found on European tables. If you are looking to sample the best tonkatsu in Tokyo, look no further than these seven restaurants.

7 Tokyo Tonkatsu Restaurants Serving Exquisite Comfort Food
For those sampling Japanese tonkatsu for the first time, you will likely find the cutlet served in one of three ways: atop a bowl of rice, paired with Japanese curry, or plated as a hearty sandwich. It is also commonly accompanied by a generous side of freshly shredded cabbage and two complimenting condiments—Worcestershire sauce simply called
sosu
and a Japanese mustard called
karashi
.
Kinka Pork Cooking Hirata Farm Kiwami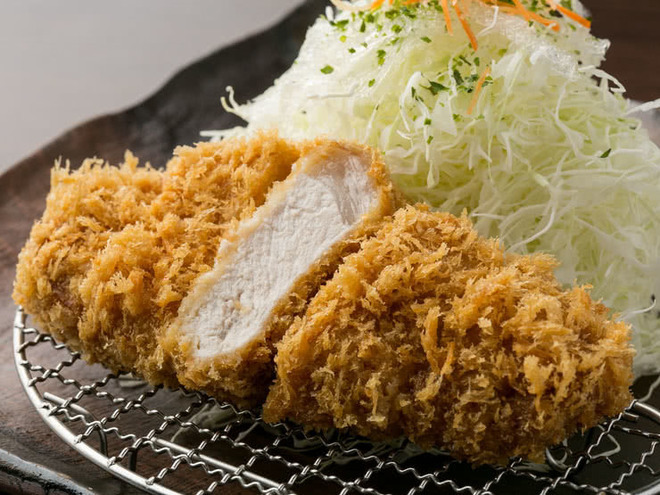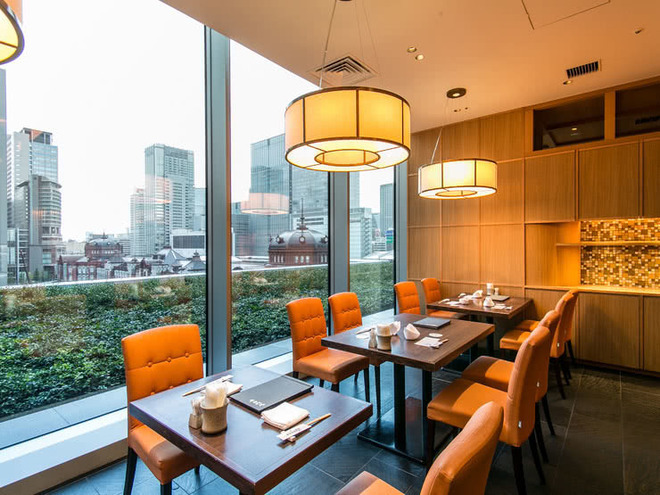 Melt-in-your-mouth Kinka pork, famous for its silky texture and succulent richness, is the featured ingredient in Hirata Farm Kiwami's exquisite interpretation on tonkatsu. The restaurant commands exacting control over the quality of their pork, which is sourced directly from Hirata Farm; and through the knowledge of Japanese cuisine on display by Chef Kotaro Ishii, it is evident that no effort is spared in achieving the perfect tonkatsu both in presentation and flavor. While dining, be sure to also try their broiled miso pork featuring a miso sauce handmade following a secret recipe passed down for over 40 years. The pork rests in the miso for several hours before carefully being broiled so that the meat fully absorbs the full-bodied flavor of the marinade. The restaurant is conveniently located in Tokyo's central business district and offers a full-window view of the city, making it an ideal choice to celebrate any special occasion in leisure.
Dinner: 7,000 JPY / Lunch: 2,500 JPY
Ponta Honke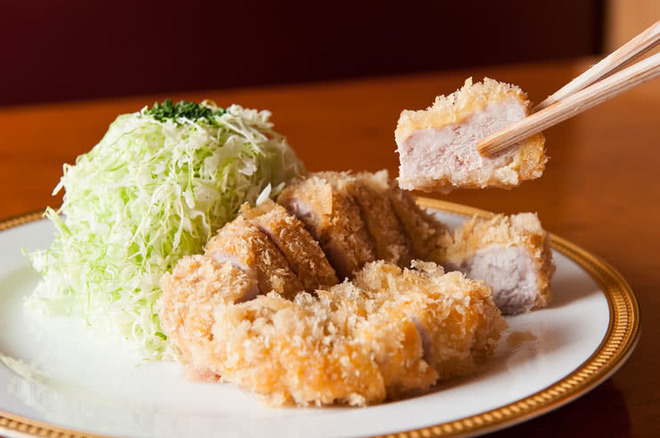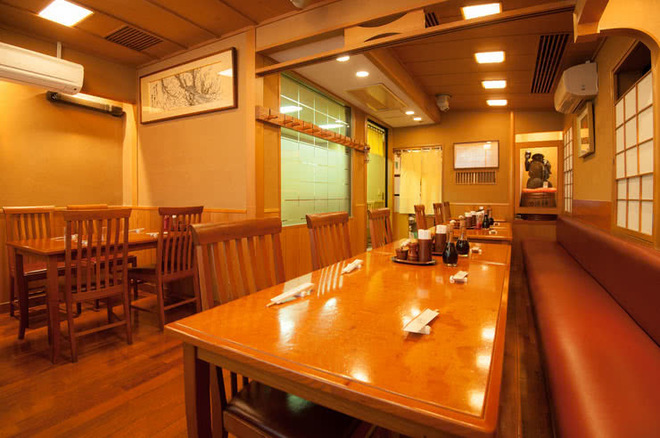 For Japanese tonkatsu connoisseurs, Ponta Honke has earned a well-deserved place among Tokyo's elite cutlet eateries. Harking back to the Meiji Era of over a century ago, the restaurant is now in its fourth generation of family ownership—a lineage tracing back to the founding chef who is credited as developing the first dish of tonkatsu in Japan while serving at the Imperial household. And today, you can still experience tonkatsu in its original form at Ponta Honke—a select cut of pork loin fried in lard at a low temperature to keep the meat juicy before raising the heat gradually. The result is a golden, crisp batter that is crunchy without being oily to the touch. And much like those who first marveled at the enticing aroma and taste of the savory pork sealed in a golden batter, you, too, will savor this dish with all your senses. If you find yourself perusing the traditional downtown streets of Ueno with a craving for exquisite comfort food, we highly suggest taking in the warm atmosphere of Ponta Honke's wooden interior for a truly exceptional Japanese cuisine experience.
Dinner: 4,000 JPY / Lunch: 4,000 JPY
Tonkatsu Muneta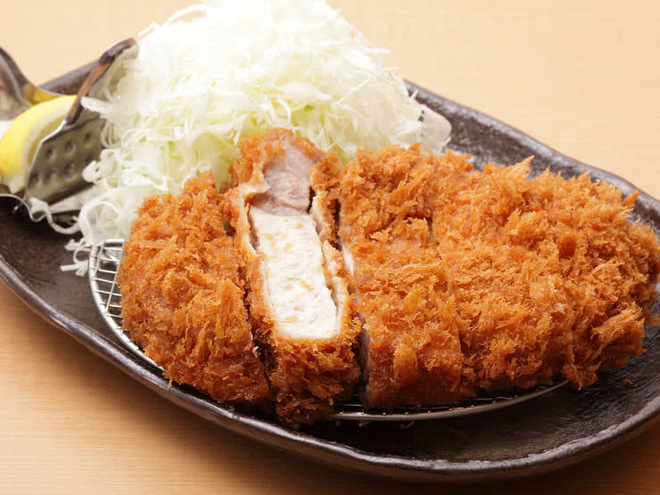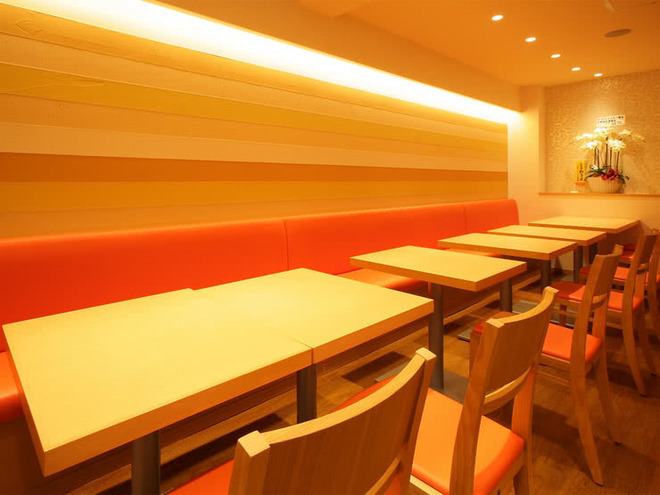 Chef Ryosuke Muneta has long been a fan of tonkatsu since pining for the dish in his youth; and fortunately for Tokyo, he is now living his dream as proprietor of Tonkatsu Muneta, serving Japanese pork cutlet to eager patrons, nightly. His pantry is stocked with healthy grain-fed American Yongen (special branded pork that is a mix of four swine breeds) and award-winning Koshihikari rice from Nita, Okuzumo in Shimane prefecture. The pork is thickly sliced and only the choicest cuts are used to create the restaurant's crisp and juicy tonkatsu. Paired with ample amounts of glistening Japanese rice and freshly sliced cabbage, Tonkatsu Muneta's prime offering is sure to satisfy any palate.
Lunch: 900 JPY
Tonkatsu Yachiyo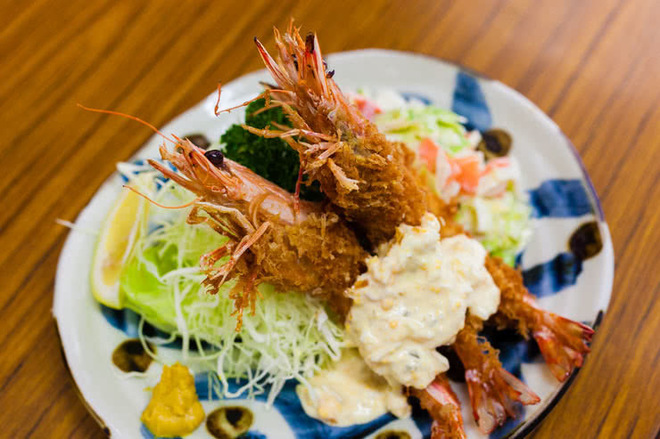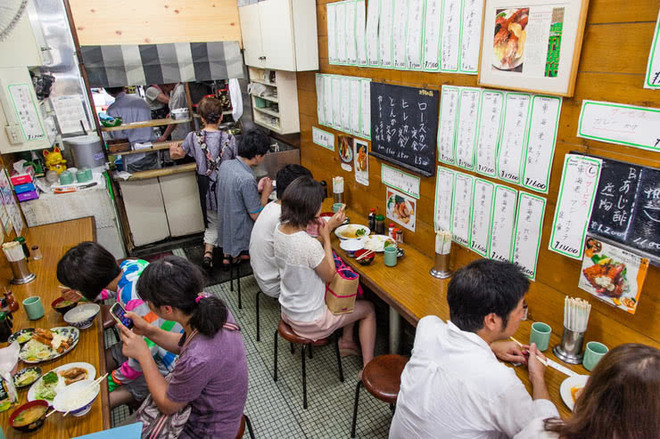 Located within the world-famous Tsukiji Fish Market, Tonkatsu Yachiyo is known for attracting crowds that frequent Tsukiji for its fried seafood, instead of sushi and sashimi. Locals working at the market count amongst the regulars, testifying to the restaurant's quality and affordability. Owner and second-generation chef Hideaki Ishizuka has been running Tonkatsu Yachiyo for the past 50 years; and every day, he chooses the freshest ingredients for frying: from pork to Japanese tiger prawn—a popular menu item along with the restaurant's signature tonkatsu dish. The fry shop's understated atmosphere of 12 counter seats belies Chef Ishizuka's selection of ingredients, masterful skills, and careful attention to detail served with every dish.
Lunch: 1,500 JPY
Agezuki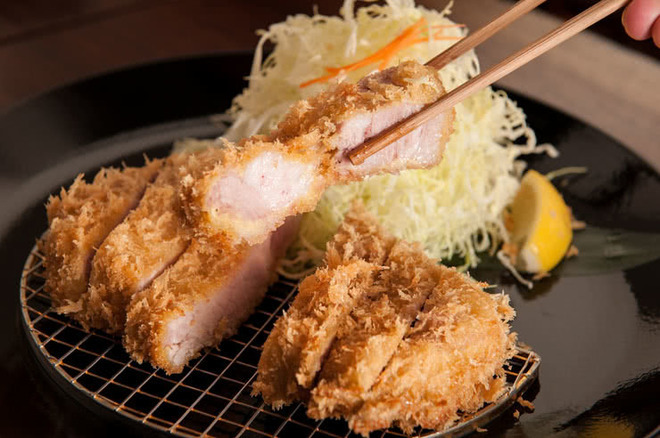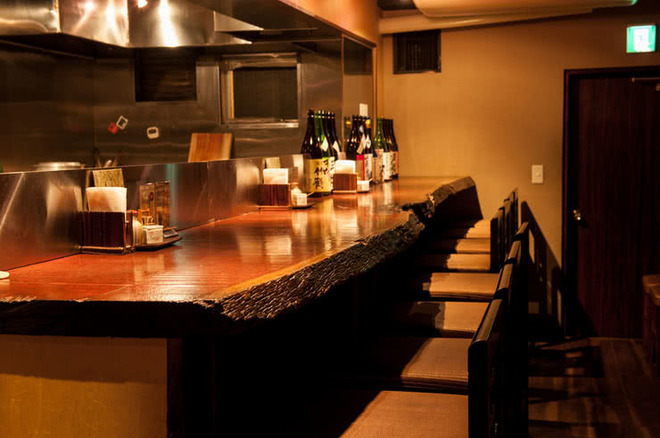 Since opening Agezuki nearly 30 years ago, owner and chef Go Hoshina's pursuit of the perfect pork cutlet has been his solitary aim, striving to improve what many already consider the epitome of taste and texture in tonkatsu. Premium branded Minaminoshima pork is the central ingredient of his feature dish; and everything from the way the tendon is cut to the perfectly balanced blend of oils and premium lard as well as the precisely controlled frying temperatures culminates into what Chef Hoshina considers the "ultimate pork cutlet."
Dinner: 3,000 JPY / Lunch: 2,000 JPY
Hirata Bokujo Coredo Nihonbashi branch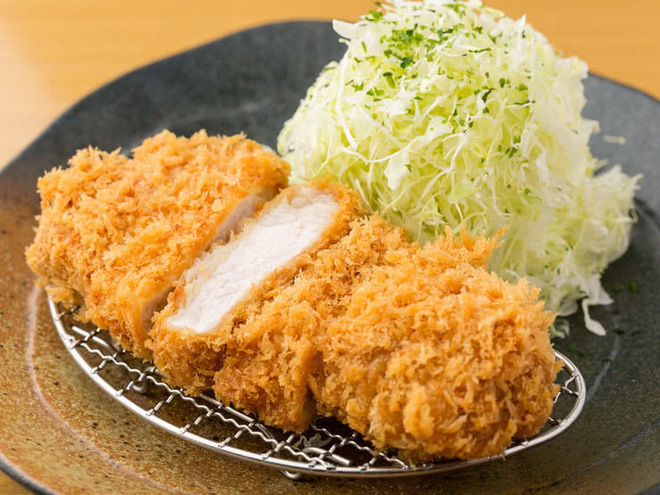 Quality pork is the cornerstone of Hirata Bokujo, which is clearly apparent by the fact that the restaurant raises its own branded breed of pig called Hiraboku Sangen Ton in Japan's northern Yamagata prefecture. Boasting a centrally located address within Tokyo's thriving Nihonbashi district, this restaurant makes for an ideal choice to start or end a day of shopping around Mitsukoshi Department Store. A wide selection of beer is available to accompany your meal and the atmosphere is that of a laid-back, upscale
izakaya
.
Dinner: 5,000 JPY / Lunch: 1,200 JPY
Sugita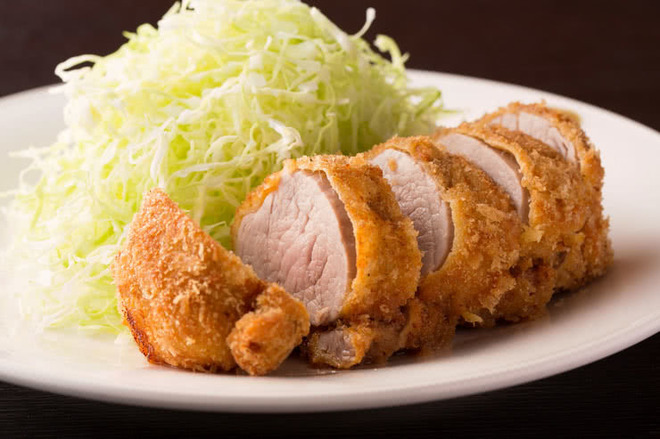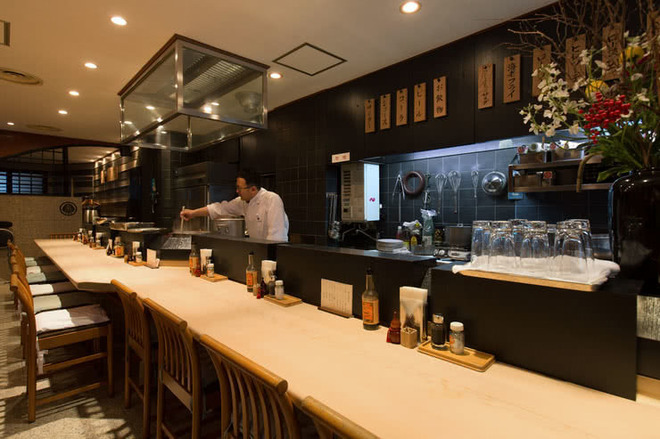 Authentic, yet affordable is the tenet of this restaurant located in Asakusa's downtown district. Now into its 40th year of business, the second generation owner-chef of Sugita uses fresh domestic pork, painstakingly prepared for each eagerly awaiting patron. While the pork loin is thinly cut—a popular touch amongst female patrons—the rich and savory flavor does not suffer due to specially imported lard from Holland that is used to achieve the signature mouth-watering aroma and taste of this delicate deep fry. Add to that Sugita's classic wooden interior, and you have the perfect meal for unwinding at the end of the day with friends or family.
Dinner: 3,000 JPY / Lunch: 3,000 JPY
The Best Tonkatsu in Tokyo begins with Savor Japan
Over the past century, the humble pork cutlet has been brought to new heights of taste, texture, and presentation in Japanese cuisine, and these seven featured restaurants represent some of the best and most famous places to try this popular dish. 
Browse Savor Japan for more of the best tonkatsu in Tokyo
.
Disclaimer: All information is accurate at time of publication.
Update-date: Aug 06 2019