Hida beef is a highly esteemed brand of kuroge wagyu beef from the Gifu area in central Japan. Black-haired Japanese cattle are raised to produce beef of the topmost quality, meeting stringent industry standards for marbling, color, texture, and aroma. Compared to other kuroge wagyu brands, Hida beef has thinner muscle fibers; furthermore, its exquisite marbling appears not only on steaks but also on flank, shoulder, and round cuts. This results in a light and tender beef that, lacking the heaviness of many other meats, possesses instead a smooth and sweet flavor. A fine marble coating also protects the meat when stewing, resulting in only the juiciest and most tender cuts.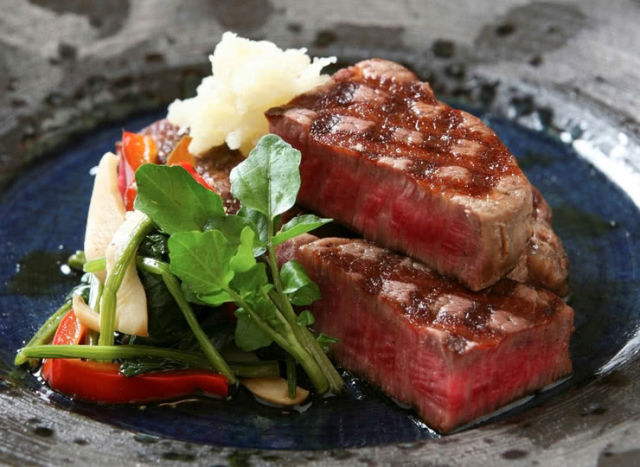 While sirloin and filet steaks are the preferred way to savor the incredible taste and texture of Hida beef, it's also popular in other kinds of Japanese cooking such as yakiniku (Japanese barbecue), sukiyaki (beef simmered in sweet soy sauce broth and eaten with egg), nabe (Japanese hot pot), and even as sashimi or sushi. Because every part of a Hida cattle yields exceptional beef, dishes like Bolognese pasta and tripe stew made with Hida beef are elevated to a higher culinary plane. Here are 11 of the best Hida beef restaurants in Takayama, each showcasing the variety of delectable directions one can take this most sought-after delicacy.
11 Best Hida Beef Restaurants in Takayama
#1 Honkaku Edomae Zushi Matsuki Sushi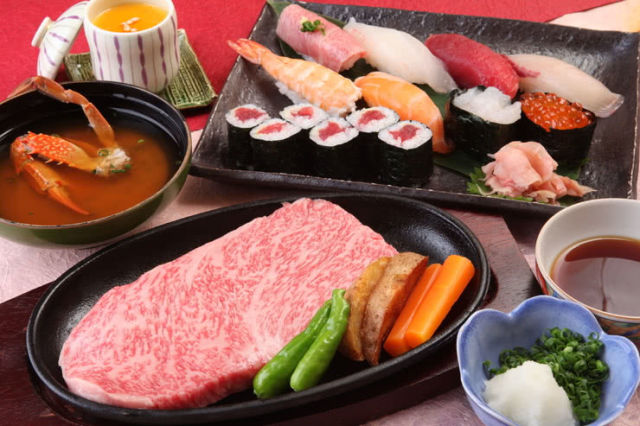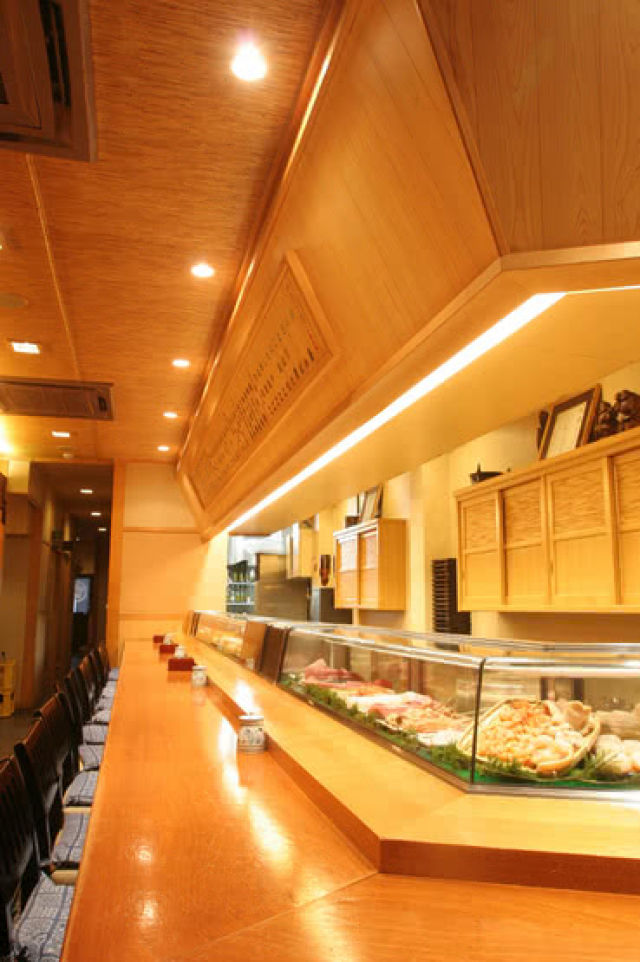 Honkaku Edomae Zushi Matsuki Sushi exists for those savvy consumers who feel that one should never have to choose between surf or turf. The Hida beef kaiseki course meal, a stellar blend of both, includes a juicy Hida beef steak, an 8-piece set of the sushi of the day, crab soup, and pudding made from fresh Hida cattle milk.
#2 Takumikan Hida Italian Artigiano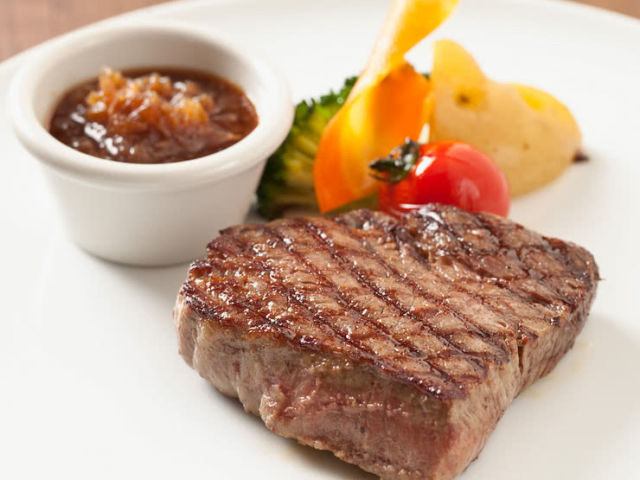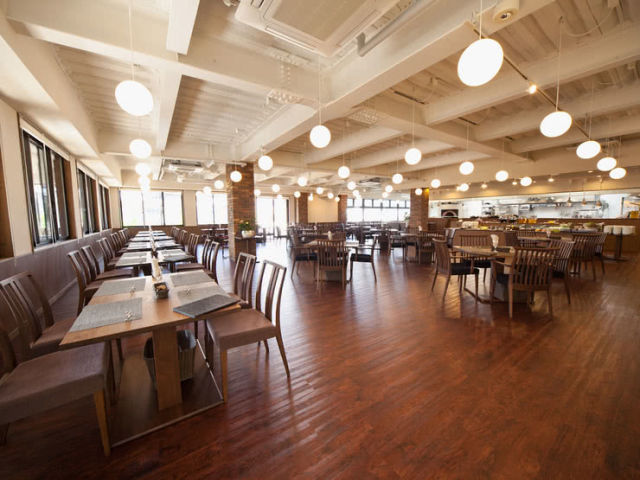 Some Takayama restaurants emphasize local tradition, while others look across the sea for inspiration. Takumikan Hida Italian Artigiano is the place to enjoy Western-style food proudly made with local Takayama ingredients, including dishes using 100% Hida beef. Highlights include the linguine Bolognese, liberally sprinkled with luscious Grana Padano cheese, as well as a pure Hida beef version of the classic Japanese dish "Hamburg steak." A Japanese rendition of Western cooking, it's a sauce-smothered hamburger served without the buns—all the better to appreciate the rich taste of the meat.
#3 Shiki No Gochisou Mitsuiwa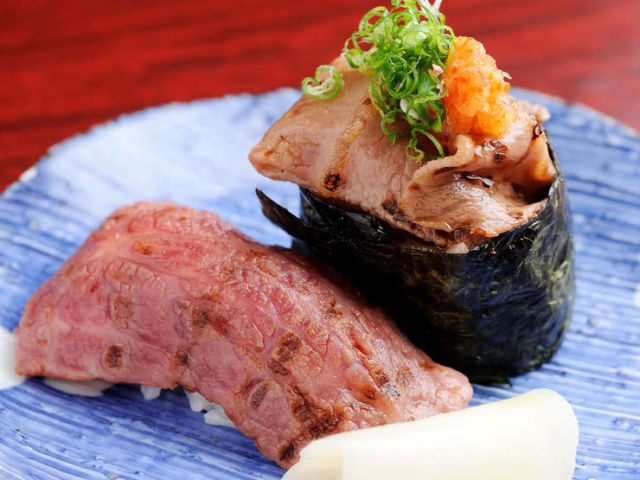 With traditional Japanese cuisine as its foundation, Shiki no Gochisou Mitsuiwa incorporates less conventional yet undeniably delicious hand-picked ingredients. Be sure to try the Hida beef tenderloin and roast steak, an indulgent dish featuring choice cuts from two sections of the Hida cattle, each carefully chosen to showcase the medley of flavorful Hida beef possibilities. Enjoy it in concert with one of the local Hida sake options, each carefully curated by the staff.
#4 Nonohana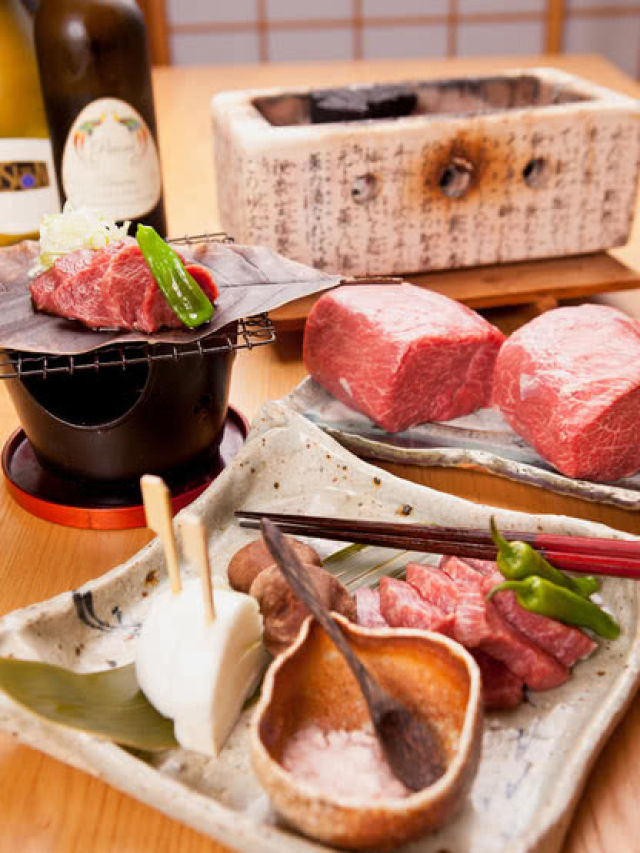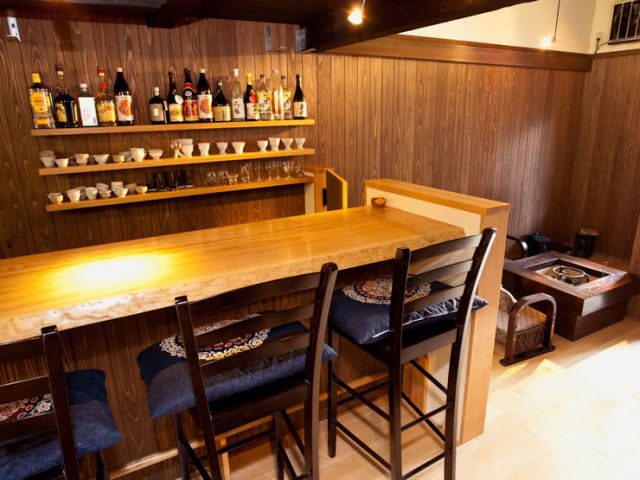 Combine local area sightseeing with traditional Takayama food and drink, the specialty at Nonohana. Their Hida beef hoba-yaki offers a luxurious taste of grilled beef wrapped in Japanese magnolia leaf. This delicacy is particularly excellent when matched with rock salt or with the house ponzu, a tart and tangy dressing created from Japanese citrus and soy sauce.
Dinner: 3,000 JPY / Lunch: 1,500 JPY

#5 Miyabi An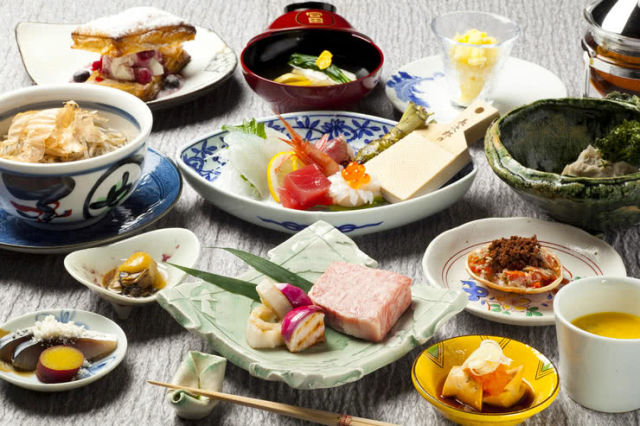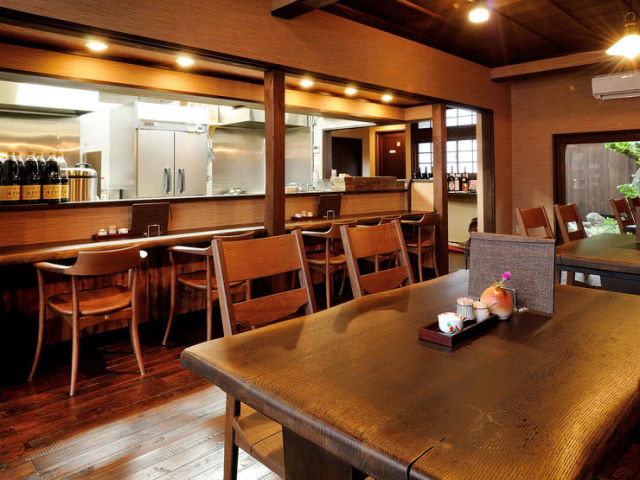 At the soba specialist Miyabi An, savor a delectable combination of traditional buckwheat noodles and Hida beef together. The fresh soba noodles are handcrafted in nearby Shokawa from stone milled buckwheat flower. The house special, Hidagyu Yakiniku Gozen, the Hida beef BBQ set meal, includes grilled Hida beef over rice, a generous serving of soba noodles, and the always essential bevy of traditional Japanese pickles.
#6 Honba No Aji Maruaki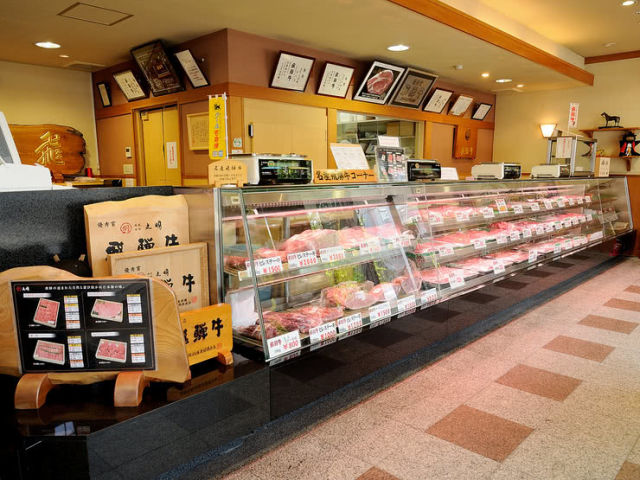 Honba No Aji Maruaki stands apart from other Takayama restaurants in that it is butcher-owned. Quality cuts of Hida beef are offered at excellent prices; the large platter of specially selected Hida beef, including grilled sirloin, ribeye steak, and special boneless short ribs in a generous 300 g portion, is a particular highlight. The stellar variety of beef on offer is made even better by heartfelt service and a pleasant atmosphere befitting travelers in need of a well-deserved rest.
More Details
Photos
Map
Reservation
#7 Hida Takayama Hidagyu Hida Kisetsu Ryori Sakana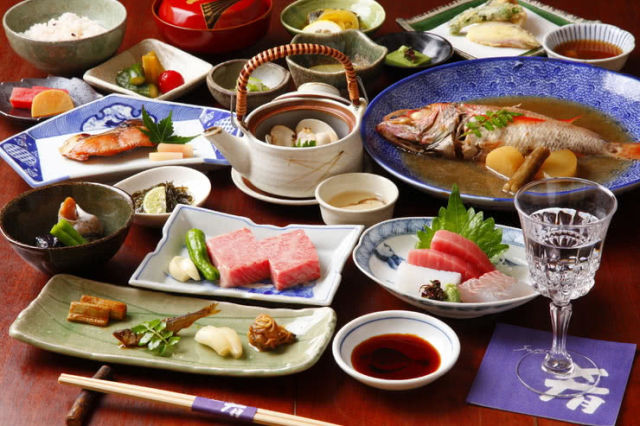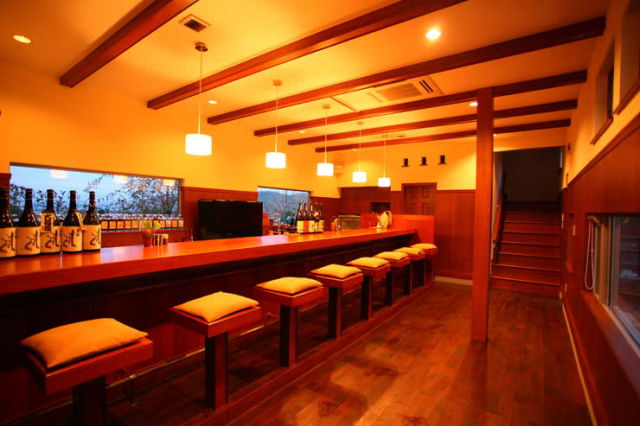 For those seeking a relaxing, quiet and exclusive dining experience—all reservations must be made in advance—this seasonally savvy establishment is the optimal choice. The chef's course employs a choice selection of seasonal ingredients and top quality Hida beef, along with freshly caught seafood from the Sea of Japan. Enjoy a peaceful meal overlooking a tranquil stone garden, seen from the comfort of the private Japanese-style dining room.
#8 Rengakan Jasmine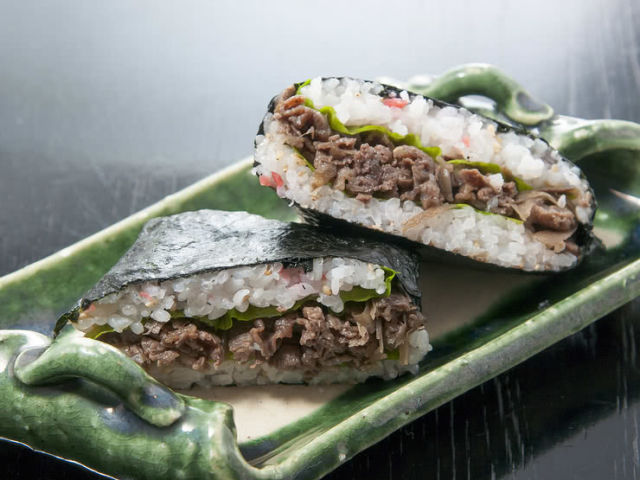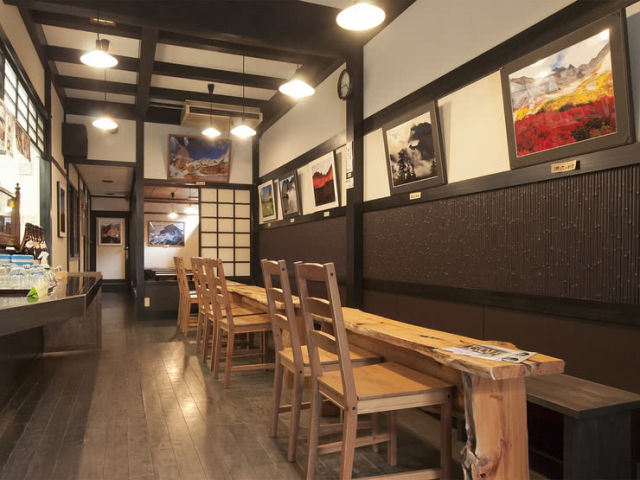 This café offers a variety of Hida beef dishes both unique and delicious, serving up a welcoming atmosphere to match. The hoba-miso yaki features local Hida beef grilled with the sweet aromatics of Japanese magnolia leaf, miso, and scallions cooked tableside, comes highly recommended. The hayashi rice, a thinly sliced Hida beef dish cooked slowly in an old-fashioned demi-glace sauce over a bed of grainy goodness, offers a gourmet twist on a classic Western-style Japanese dish.
Dinner: Varies / Lunch: 1,500 JPY

#9 Shichirin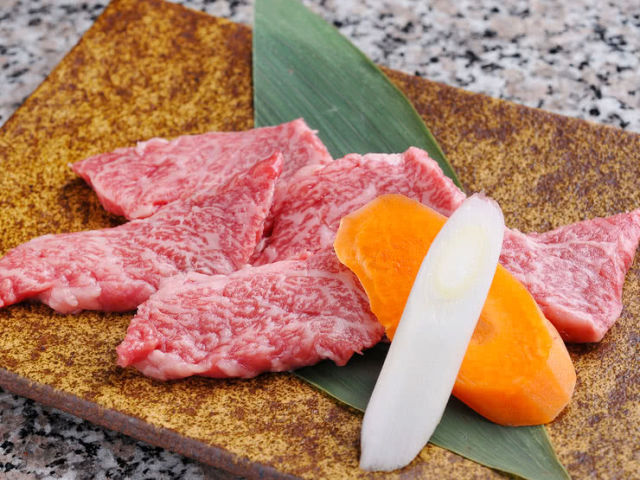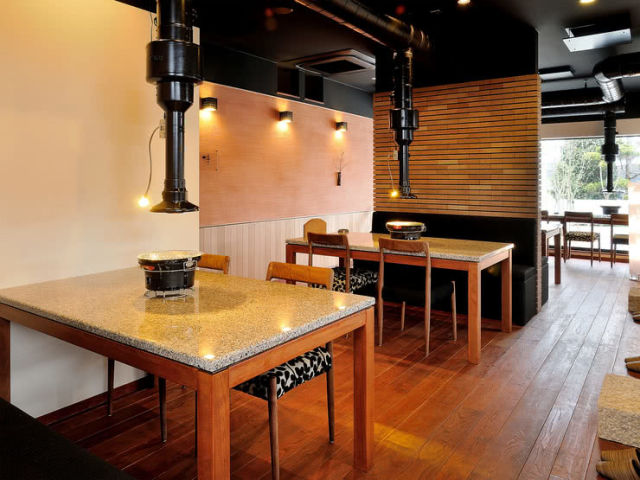 At Shicirin, years of culinary prowess come together with premium ingredients to create an exquisite dining experience. Expert chefs carefully select every cut of Hida beef to ensure the highest quality marbling and color. Their efforts bear fruit in specialties such as Hida beef belly, barbecued fatty rib meat, and roasted Hida beef liver. The medley of homemade sauces on offer, which take the already rich flavor of the meat to an entirely new level, are not to be missed.
Dinner: 3,000 JPY

#10 Izakaya Hidayansa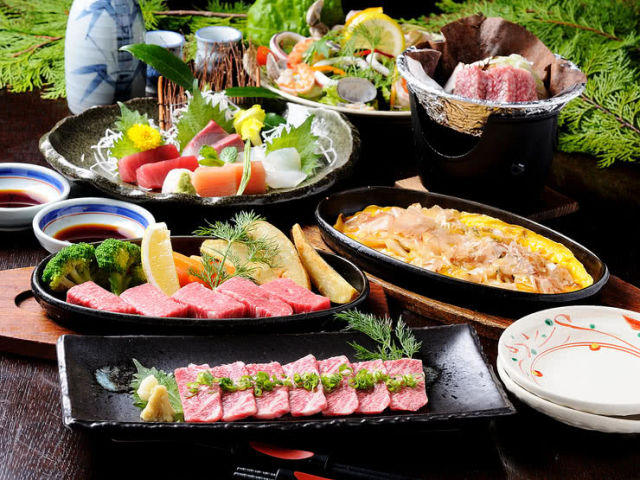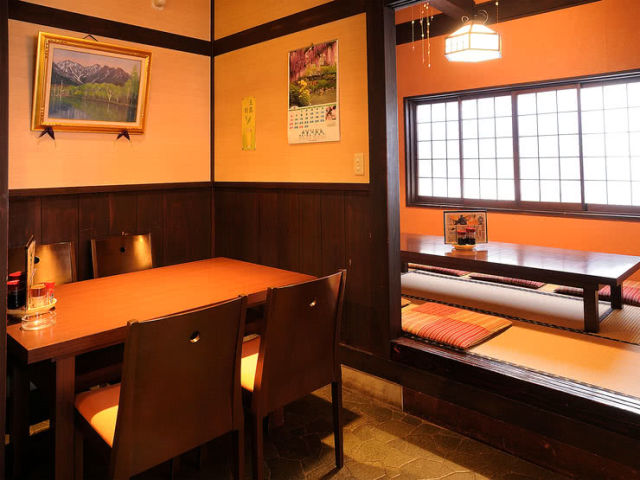 A wide range of high-quality dishes are always on parade at this supremely comfortable izakaya, or Japanese-style pub. Enjoy local A5 wagyu beef sliced raw in Hida beef sashimi, skewered and grilled, stewed in miso, and more. Their menu features over 100 items, all at a reasonable price. The friendly customer service and expansive menu make Izakaya Hidayansa a popular choice among visitors to Takayama.
#11 Motsu Senmonten Motsuya
Unlike many Takayama restaurants highlighting Hida beef, Motsu Senmonten Motsuya specializes in one particular part of it: Motsu, or beef tripe, a coveted Japanese delicacy. They use only the freshest Hida beef, sourced from an entire steer to ensure that their motsu meat possesses only the finest aroma and aftertaste. When served grilled, it's accompanied by a dipping sauce, scallions in oil, and salt and pepper for an irresistible combination. The signature stew, available in both soy sauce and miso flavors, is a true delight.
Dinner: 3,000 JPY
Takayama Restaurants: Just a Hint of Kuroge Wagyu Possibilities
Although this article focuses on some of the best Hida beef restaurants in Takayama, discerning gourmands doubtless recognize that Hida beef is just one of many superb varieties of kuroge wagyu, available only in certain regions of Japan yet often internationally scarce and in high demand throughout the culinary world. For more information on other premium beef brands like Kobe, Matsuzaka and Ohmi beef, as well as how to most enjoy them, look to Savor Japan, the best portal of epicurean delights in Tokyo and beyond.
Other recommended hida beef
restaurants in Takayama
See More
Other Foods in Takayama
Disclaimer: All information is accurate at time of publication.
Publish-date: Aug 09 2017 Update-date: Aug 29 2019