Publish-date: Dec 22 2017 Update-date: May 30 2019
Like and Share us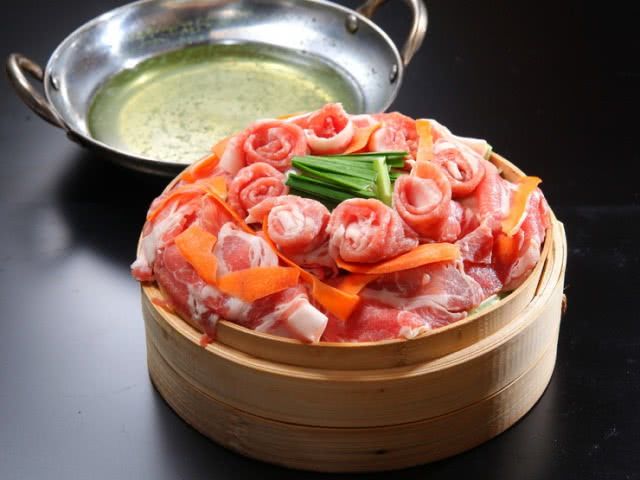 Kyoto is not only the city of Japanese cultural assets, like its many historic monuments and art objects, but it also boasts a rich and ancient culinary tradition. Check this list of 15 restaurants of the former capital that are recommended by the top chefs of Japan.
1. Iiemon (Shichijo)
This restaurant is popular for its dishes and drinks made with fragrant Japanese tea. Their tea comes from a historic Japanese tea house in Uji, Kyoto. Their signature dish is the [Seiro no Ryokucha Mushi], wherein local pork and vegetables are steamed together with green tea. This recipe allows the excess fat to come out and the umami (Japanese savory taste) to condensate. You may want to pair this delicious plate with their bright green [Matcha Beer]. Matcha with a mellow scent is added to the beer, resulting in a taste that is unique, refreshing, and bitter all at the same time.
Iiemon (Shichijo)
2. Mishima Tei (Teramachi Sanjo)
Founded in 1873, this historic sukiyaki (hot pot stew) restaurant serves top-quality Japanese black wagyu beef. The meat, examined by the chef himself before stocking, goes through a unique aging method that enhances its deep flavor to the fullest. The melty and tender texture matches perfectly with the fresh local vegetables that are served with it. Besides sukiyaki, another popular dish is their [Oil Yaki], which consists of thickly sliced Japanese black wagyu tenderloin and loin meat grilled with oil.
Mishima Tei (Teramachi Sanjo)
3. TUZURI (Shijo Karasuma)
This is a famous restaurant that's located in the Shijo Karasuma area, which is Kyoto's foremost business district. Their menu focuses on genuine [Obanzai] cuisine, which is comprised of ancient Kyoto recipes. From season to season, you can enjoy a large variety of colorful dishes made with different vegetables, fresh fish, and other ingredients. For example, their elaborate [Buta Bara no Toro-toro Ni] is stewed with Kyoto's famous [Kujo Negi] and abura-age (deep-fried thinly sliced tofu), and it's super tender.
TUZURI (Shijo Karasuma)
4. Kugurinabe Roppakuya (Shijo)
If you come to this restaurant, you will be served colorful and delicious food in an evocative traditional Japanese house. Their signature dish is the [Kuguri-nabe]. It's a nabe (hot pot) dish made with pork - such as the famous [Roppaku Kuro Buta] brand from Kagoshima - and Kyoto vegetables (local vegetables) that you quickly dip in the soup, and then season with their special tsuyu (sauce). Their menu also offers other delicious options, such as the [Omi Ushi] steak that uses another popular meat brand from the nearby Shiga Prefecture, and a wide assortment of desserts made with Uji matcha.
Kugurinabe Roppakuya (Shijo)
5. Epice (Demachiyanagi)
Located in a renovated over-100-year-old machiya (traditional Kyoto house), this restaurant offers fine French cuisine. From appetizers to desserts, they only use chemical-free and organic vegetables procured from the morning market or contract farmers. You can enjoy their quality and deliciousness by ordering the full course of 10 dishes. In addition to their food, they have a selection of over 130 wines to enhance your food. This combo is definitely worth a try!
Epice (Demachiyanagi)
6. Monaka-dou (Kawaramachi)
This izakaya (Japanese pub) stands in a quiet alley near the main street of the Kawaramachi shopping district. The warm wooden interior creates a relaxing and somewhat nostalgic atmosphere. Here, you can have lots of healthy and creative dishes that are loaded with seasonal vegetables. One of the most popular is the supreme [Avocado Sono Manma Gratin], which is made with a whole avocado. The thick fruit and melty cheese make a perfect match. Another recommended delicacy is the [Nagaimo no Fried Potato], which has a unique and pleasing texture that goes great with alcohol.
Monaka-dou (Kawaramachi)
7. Yamashita (Kyoto Shiyakusho-mae)
Head here if you want to enjoy sophisticated and gorgeous Japanese dishes made by a skillful master chef. From delicate seasonings that enhance the flavors of every ingredient to the well-thought order in which the dishes are served - the attention and care this restaurant shows to the customers who come to enjoy their hearty cuisine is just amazing. The menu displays both course meals and à la carte dishes. You should definitely try their crispy and well-fried [Tempura], as well as their [Moroko Yaki], which consists of moroko (a white fish species endemic to Lake Biwa (Biwa-ko) in Shiga Prefecture) that you get to grill yourself!
Yamashita (Kyoto Shiyakusho-mae)
8. Akiyama (Kitayama)
This Japanese restaurant sits in quiet Kitayama. Surrounded by a hedge, it is located in an 80-year-old private house that was built in an area isolated from the daily hustle and bustle. With the aim of offering healthy cuisine made with local vegetables and the best matching fish and meat, their rich menu varies according to the daily stock. For example, their [Bizen no Shika no Sumibi-yaki] allows you to enjoy charcoal-grilled deer meat, which has an incredibly rich taste, with Nara's traditional pickles. Their [Tachiuo no Su-arai Ringo-su-gake] consists of a largehead hairtail seasoned with salt and vinegar, and then combined with an assortment of vegetables, such as yuzu, arugula, potherb mustard, and so on. Their dishes offer a mix of tradition and originality.
Akiyama (Kitayama)
9. Hyotei Main Branch (Keage)
This place is known worldwide as a representative restaurant of Kyoto's (as well as Japanese) cuisine. Founded about 450 years ago, it has been run by 15 generations of chefs, and the current chef's predecessor, Eiichi Takahashi, was even designated as holder of an Intangible Cultural Property of Kyoto! The same traditions and aesthetic sense are held up high by the present chef, who manages to maintain the original flavor of dishes like their typical [Hyotei Tamago] while adding a fine touch of creativity and innovation. Don't miss this chance to experience the true meaning of Japanese "motenashi no kokoro" (hospitality), characterized by meticulous care for not only the taste and appearance of the food, but also for the furniture, tableware, and even the garden view.
Hyotei Main Branch (Keage)
10. Japanese Restaurant Kyokabutoya (Karasuma Oike)
In this restaurant, you can enjoy traditional Kyoto cuisine combined with the originality and creativity of the chef. They offer either themed food and drinks based on Japanese customs and festivities, or beautifully served course meals. [Gohan] (cooked rice), which is included in every course, is served in special earthenware pots, where it has been carefully cooked in individual portions. It has a chewy texture and a great, sweet flavor. As for alcoholic drinks, you can choose from a rich variety of sake (Japanese alcohol) and wine. There are also some rare bottles of renowned brands that you'll only find in Kyoto.
Japanese Restaurant Kyokabutoya (Karasuma Oike)
11. Teppantakumi AKATSUKI (Kinugasa)
This is a creative restaurant specializing in teppanyaki (ingredients grilled on an iron griddle) cooking. They use carefully selected vegetables, meats, and seafood, cooking them in a way that enhances each individual flavor. They have plenty of voluminous dishes, such as hamburg steaks and okonomiyaki (Japanese savory pancake). The most recommended menu item is their savory [Yakisoba] (fried noodles), which is loaded with smoked bacon, seafood, and Kyoto's famous [Kujo Negi]. The texture is to die for. They also have delicious sweet dishes, such as [Pancakes] and [French Toast], that contribute to the restaurant's popularity.
Teppantakumi AKATSUKI (Kinugasa)
12. Ajikura (Fukuchiyama)
This is a popular restaurant for enjoying a family meal that boasts of a rich menu. They serve Kyoto's famous certified brand of [Kyoto Pork], which you can enjoy in their specialty cutlet, [Kura Katsu], that consists of a mille-feuille of thin slices of fried pork loin. Their menu also offers plenty of other options, such as sushi, sashimi, udon (thick noodles), and wagyu steaks. A takeaway menu is available as well.
Ajikura (Fukuchiyama)
13. Sushi Matsumoto (Gion Shijo)
This is a famous sushi restaurant in the elegant stone-paved area of Gion. They have the freshest fish that's directly delivered every morning from markets all over the country. Following the motto of "offering the best food available that day", the owner makes sure to get only the best products from the market. He doesn't just serve them raw, though; according to which technique enhances the flavor of each ingredient to the fullest, your fish may be carefully simmered, scorched, seasoned with salt, or marinated. They offer 2 courses: the [Omakase Nigiri], consisting of about 17 nigiri-sushi, and the [Tsumami to Nigiri] that also includes sashimi and other dishes that go well with alcohol.
Sushi Matsumoto (Gion Shijo)
14. Japanese Restaurant Tsugu (Shijo Karasuma)
This is a popular restaurant that's run by a chef who trained in a long-established Japanese restaurant. The traditional wooden interior offers a warm and cozy atmosphere. While maintaining the standards of Japanese traditional cuisine, the chef also adopts new methods, such as sous-vide and low-temperature cooking, in his experiments that aim to find a way to best enhance the flavor of each ingredient. For example, for the [Omakase Tsukuri 7-shu Mori], the fish is vacuum packed in order to draw out its sweetness, and in the [Tori-gimo no Teion Shoga Ni], the chicken liver is slow-cooked at low temperatures so that it reaches a creamy texture similar to foie gras.
Japanese Restaurant Tsugu (Shijo Karasuma)
15. Ryu no Hige (Kyoto Shiyakusho-mae)
Try this restaurant if you feel like tasting some creative dishes where Kyoto's traditions and creative French essence are cleverly combined. Ingredients range from Kyoto's traditional vegetables to typical Japanese products like yuba (tofu skin). For lunch, you will have to make a reservation, but you'll be able to enjoy a reasonably priced course meal with 8 dishes (3,500 JPY); as for dinner, you can choose from 3 course options: 8 dishes (3,500 JPY), 9 dishes (5,000 JPY), and 10 dishes (6,500 JPY). The tableware is meticulously selected, and the food is always beautifully arranged, even when it's served in large quantities.
Ryu no Hige (Kyoto Shiyakusho-mae)
What do you think about these 15 restaurants? If you're in Kyoto, make sure you pay them a visit!
Disclaimer: All information is accurate at time of publication.