When dining in Japan's metropolitan capital of Tokyo, there are few foods more native to the city than sushi. Tokyo is the birthplace of nigiri-style sushi, the iconic ball of vinegared rice topped with a beautiful cut of fresh fish or other seafood, which developed as a lunchtime food for laborers, merchants, and artisans during the 1800s. Nigiri sushi is also known as Edomae sushi, after Tokyo's former name, "Edo".


In the early days, fish caught from local rivers and the nearby Tokyo Bay had to be consumed quickly, but modern refrigeration gave rise to new storage methods, allowing sushi to become more widely available. These storage techniques were incorporated in the new facilities at the Tsukiji Fish Market, which opened in 1935 on the mouth of the Sumida River and today is the biggest market of its kind in the world. With such a rich history and access to high-quality seafood, it's no wonder that Tokyo is home to a countless number of top-rated sushi restaurants.

6 Areas to Experience Some of the Finest Sushi Restaurants in Tokyo
Sushi in Ginza
Ginza is one of Tokyo's finest luxury districts, with high-end fashion brands, upscale department stores, and stunning restaurants—particularly when it comes to sushi.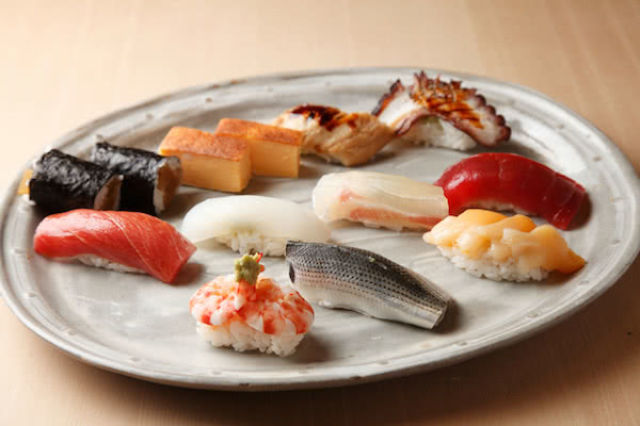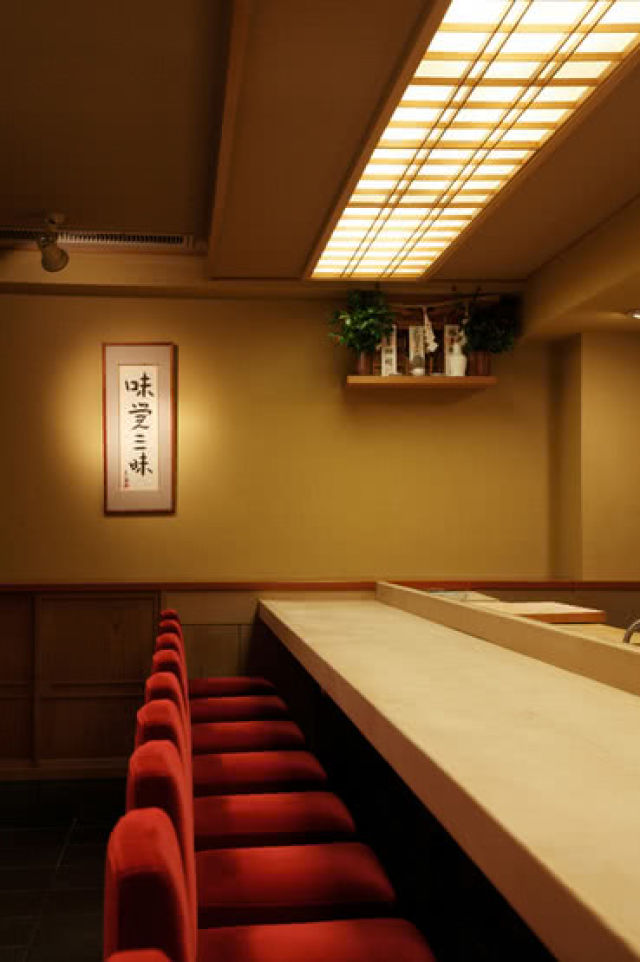 Enjoy premium sushi craftsmanship in the traditional Edo style at the Ginza restaurant
Ginza Sushi Aoki
. Using ingredients freshly sourced from Fujita Suisan, a top wholesaler at Tsukiji Fish Market, head chef Aoki's expert skills and instinct adapt the preparation of every ingredient based on the day, the weather, and the season. Their Saimaki Imperial Prawn is a feast not only for the tastebuds but for the eyes, with its exquisite appearance, while the
otoro
(fatty tuna) is perfectly aged for a captivating aroma and incredible flavor.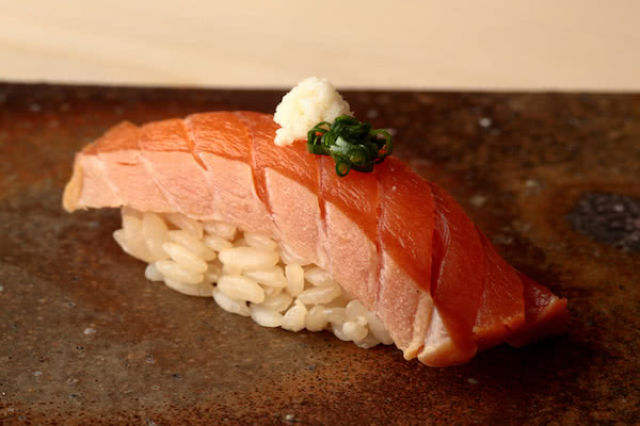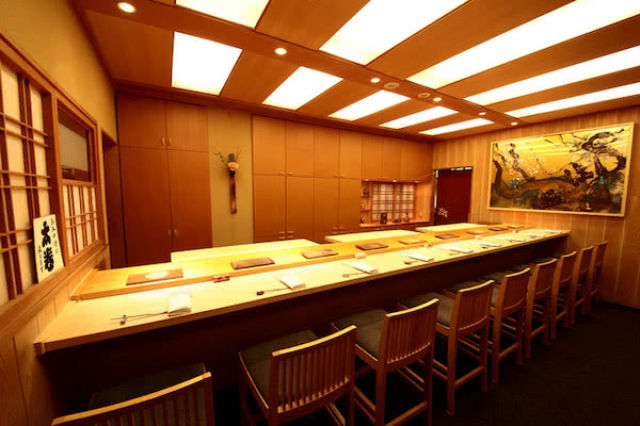 At
Sushi Ginza Onodera
, enjoy the best seasonal ingredients from not only Tsukiji Fish Market but all over the country. Highlights include the
anago
(conger eel) made with fatty eel grilled until it becomes plump and juicy, and the
osuke
(salmon nigiri sushi) marinated in a special house sauce for a rich, unique flavor. Their tuna is sourced from Japan's coastal areas and has fatty, tender flesh that's marinated by the chef himself. The beautiful wood interior of the restaurant provides calm, relaxing environment for enjoying their exquisite sushi.
Sushi in Tsukiji
Tsukiji Fish Market is comprised of an inner and outer market. The inner market is comprised of narrow paths, stalls of wholesalers that carry some of the finest fish around, and world-famous fish auctions, while the outer market contains numerous shops and restaurants.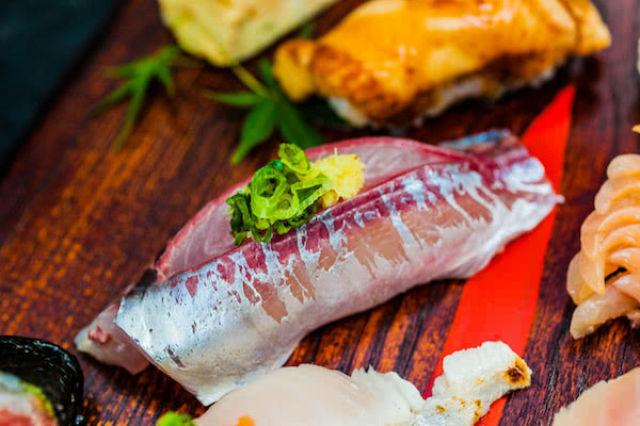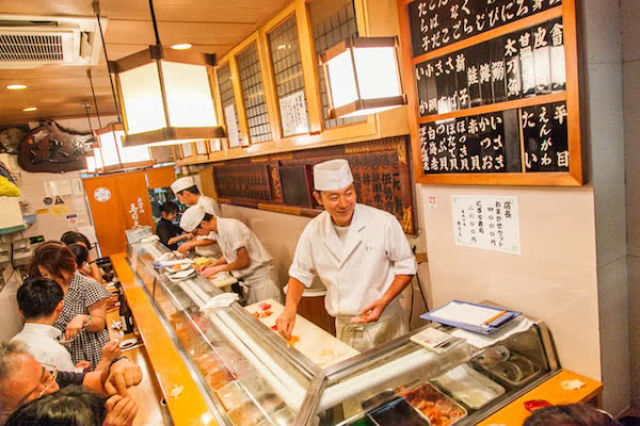 The most famous of Tsukiji's inner market restaurants is
Sushi Dai
, renowned for its incredibly delicious sushi and its equally famous lines, with customers often queuing outside for hours. The restaurant rewards those who have braved the long lines with a succulent piece of otoro (fatty tuna) sushi as the first item in their
omakase
(chef's select) course. The head chef scours the market every morning for the freshest seasonal fish available, regardless of where its origin in Japan may be and features such gems as the
aji
(horse mackerel), a slightly fatty and delicious cut of silver-skinned fish sourced from areas such as Kagoshima and the Seto Inland Sea. The restaurant staff provides friendly, entertaining service to put every customer at ease after a long wait.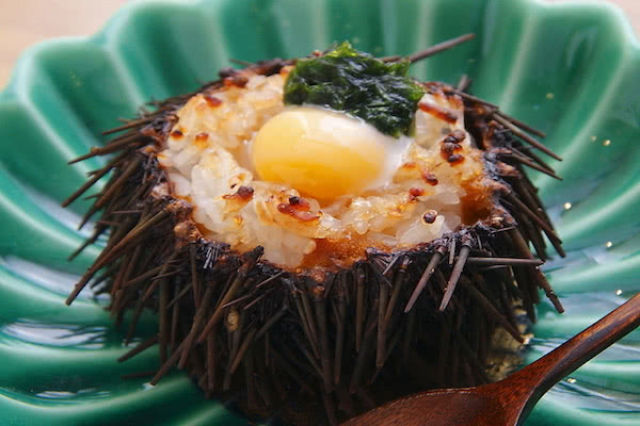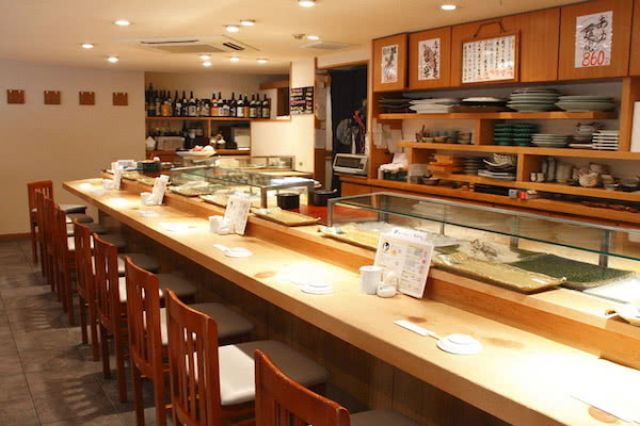 The outer market area is home to a number of excellent sushi restaurants as well, making it an ideal destination for those seeking sushi in Tokyo.
Edomae Sushi Takewaka Annex
is one example. Located opposite the Tsukiji Honganji Buddhist temple, this sushi restaurant is known for its delicious creative seafood, traditional Edomae sushi, and excellent draft beers. Be sure to try one of their
Tokusen
(specially selected sushi sets) with Edomae sushi, paired with steamed egg custard and miso soup.
Sushi in Shinjuku
Home to the Tokyo metropolitan government, Shinjuku is an urban district of tall skyscrapers, neon lights, busy streets, and excellent dining. The train station is the busiest in all of Japan, with millions of locals and tourists passing through each day. The area is also home to some fantastic Tokyo sushi restaurants.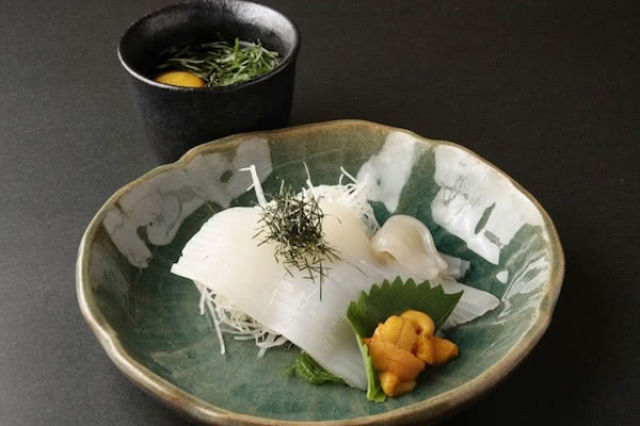 Located by the Shinjuku south exit,
Otaru Masazushi Shinjuku Branch
 features fish and seafood from Otaru City in Hokkaido, the northernmost prefecture of Japan. The day's catch is flown in direct everyday to ensure maximum freshness, and the selection changes seasonally. Be sure to try their specialty Otaru Fisherman-Style Squid Somen, featuring fresh squid sliced into noodle thin slivers, which invites comparisons to Japanese somen noodles. It tastes amazing with fresh sea urchin and egg yolk in a specially made sauce.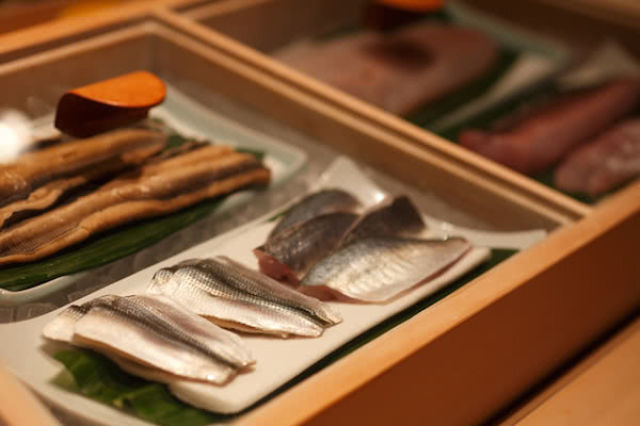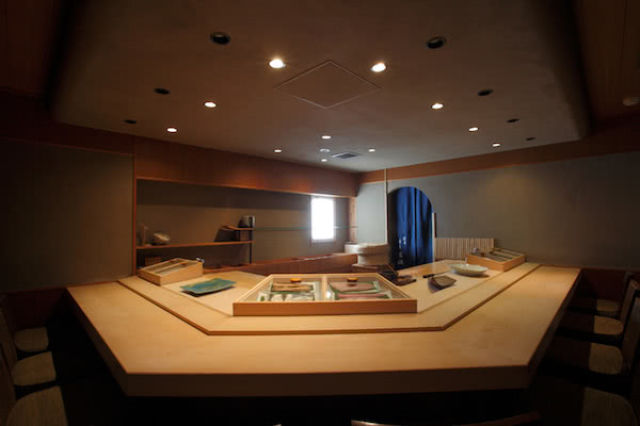 At
Sushi Iwase
by Shinjuku Station's east exit, enjoy such delights as trout from Aomori in the north and conger eel from Tsushima in Nagasaki prefecture prepared with unique grilling techniques. Their trout is lightly grilled skin-side down to draw out the aroma and then lightly marinated and served on a ball of vinegared sushi rice. Their Steamed Conger Eel is grilled on the outside yet rare on the inside, giving it a savory flavor and crisp texture that melts when consumed.
Sushi in Roppongi/ Azabu
The Roppongi district boasts such attractions luxury shopping, art galleries, and a vibrant nightlife. Located just adjacent is the upscale neighborhood of Azabu, home to foreign embassies and a large expat communities. Not coincidentally, the Roppongi-Azabu area has one of the best dining scenes in all of Tokyo, and another excellent option for sushi restaurants in Tokyo.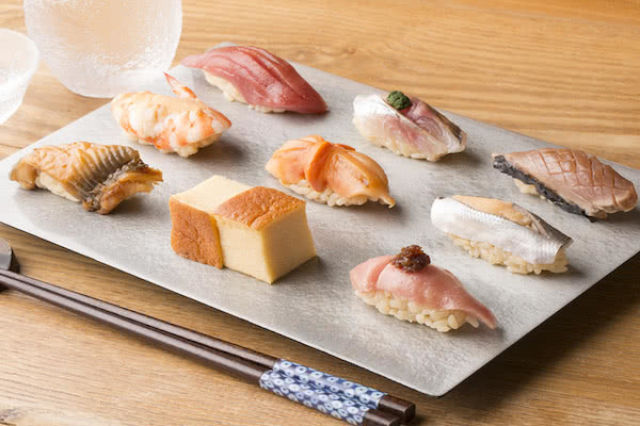 Sushi Shokunin Hatano Yoshiki
serves up Edomae sushi using not only traditional Edo ageing methods for their fish but also modern smoking and ageing methods. Their sushi course offers exquisite nigiri sushi alongside playful hors d'oeuvres made with French and Italian techniques that are sure to delight even the most discerning epicure. Every piece of sushi is made with top-quality ingredients and finished with salt and vinegar to allow the flavors to develop, with no time or effort spared in the preparation.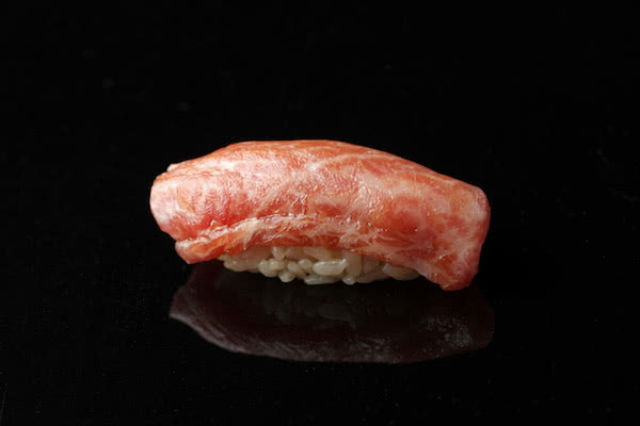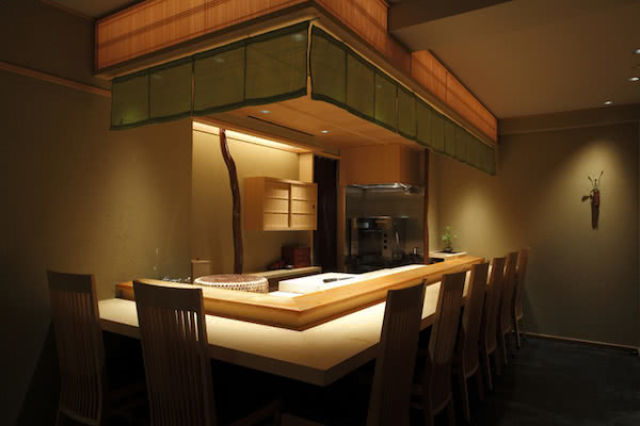 Visit
Nishiazabu Sushi Shin
for a satisfying dining experience with delicious sushi, top service, and a pleasant atmosphere. Their Kishu Katsuura Tuna from Wakayama prefecture features fatty tuna with beautiful marbling that could be mistaken for Japanese wagyu beef. It's perfectly matched by sushi rice seasoned in the traditional style with red vinegar. When in season, be sure to also try the horse mackerel from Izumi in Kagoshima prefecture, a type of fatty mackerel. It's served with a special paste of spring onions,
shiso
 (perilla herb), and freshly squeezed ginger juice, which adds a refreshing summer flavor to the fish. Other highlights include the sashimi of green sea urchin from Hokkaido and their sushi rolls made with purple sea urchin from Aomori.
Sushi in Harajuku
Harajuku is known for its trendy youth fashion, numerous cafes, and famous shopping street Takeshita Dori. But surprisingly, it's also home to some delicious places for sushi in Tokyo.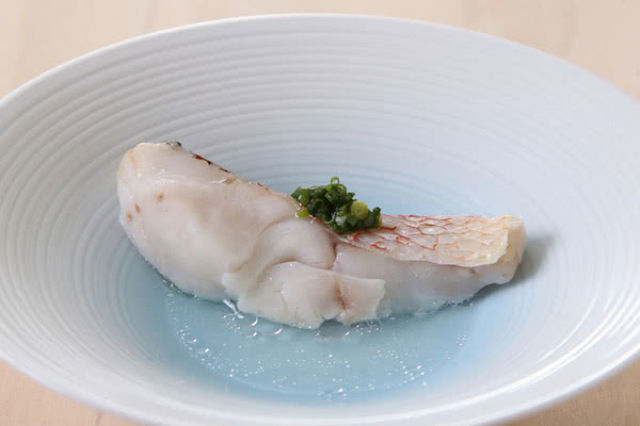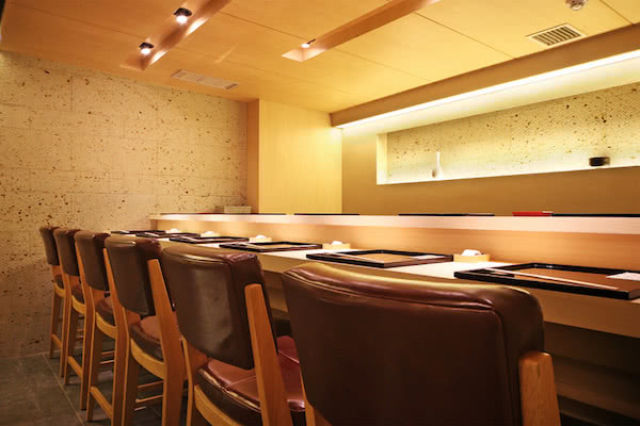 Although it may be unexpected to find a serious, traditional sushi restaurant in an area dedicated to trendy youth culture,
Sushi Masuda
is a Tokyo sushi restaurant for true sushi connoisseurs. The head chef did his training under a world-famous sushi master, and serves up nothing less than textbook perfect sushi. This is clearly evident in Masuda's Wild Japanese Tiger Prawn from Beppu, which features a large-sized tiger prawn cut into two portions. The prawn has a strongly sweet and fragrant flavor, and the upper portion is seasoned with miso.
Sushi in Ebisu
A fashionable neighborhood with trendy shops, restaurants, and cafes, Ebisu boasts a number of excellent sushi restaurants.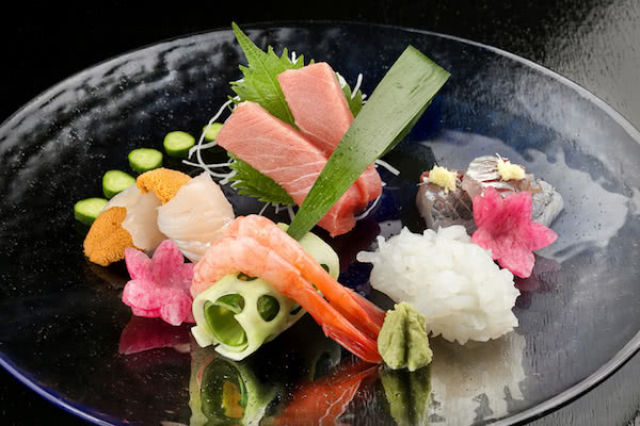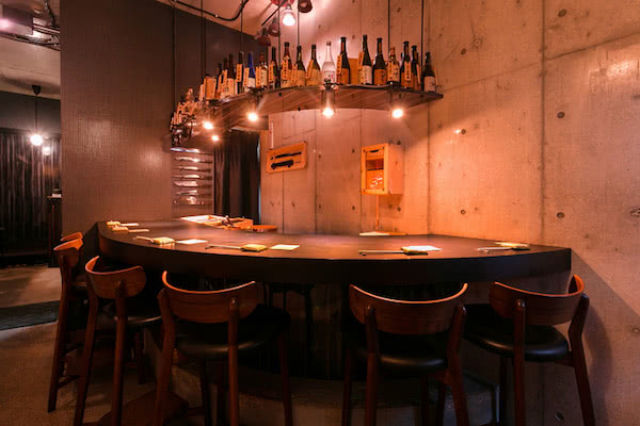 Sushi Somei Kinpei Ebisu
, located just a short distance from Ebisu station, serves up fresh fish caught daily and seasonal ingredients served at their peak. The chef takes extra care to craft a menu that pairs well with Japanese sake. Be sure to try the nine-item Chef's Choice, a luxurious course painstakingly prepared with carefully selected ingredients from the appetizer to dessert.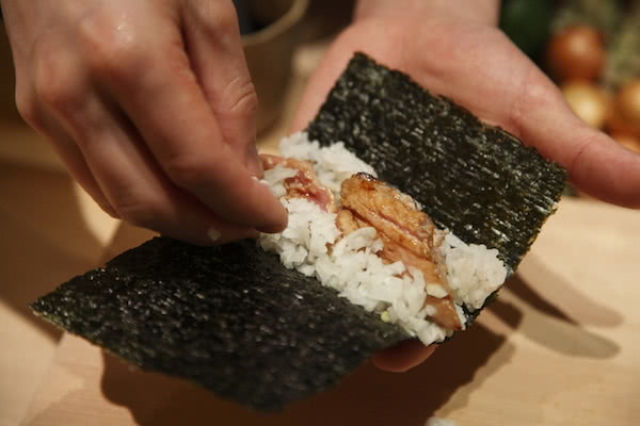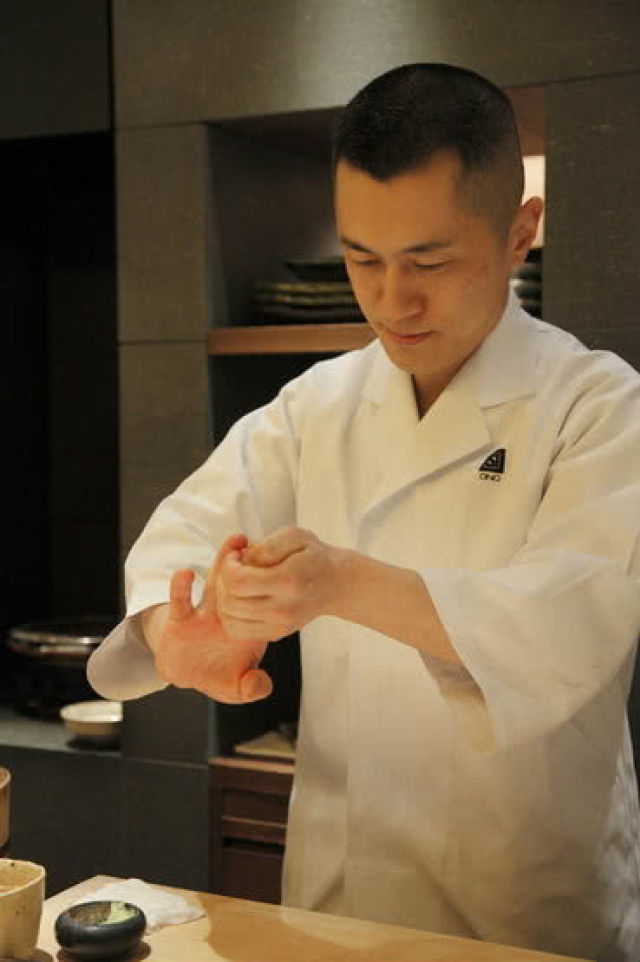 For an intimate meal try
Sushiya Ono
, where excellent food is served within an intimate space. Their Ono Special features broiled otoro in a sushi roll with fragrant spring onions. The crisp texture and aroma of the young scallions pairs excellent with the rich flavor of the broiled fatty tuna. It's an excellent treat to be enjoyed at the end of a satisfying meal.
Tokyo Sushi Restaurants Offer a Rich Selection of Premium Quality Seafood Fare
From rich and creamy otoro to fatty eel and ika soumen consisting of fresh squid, thinly sliced into delicate noodles that actually look very much like soumen, sushi restaurants in Tokyo offer a wide variety of dishes and dining scenes to suit many tastes. Don't miss the opportunity to try world class Edomae sushi in its hometown, and
browse Savor Japan's list of Tokyo sushi restaurants
.
Disclaimer: All information is accurate at time of publication.
Publish-date: Aug 09 2017 Update-date: Aug 06 2019