Publish-date: Jun 15 2018 Update-date: May 30 2019
Like and Share us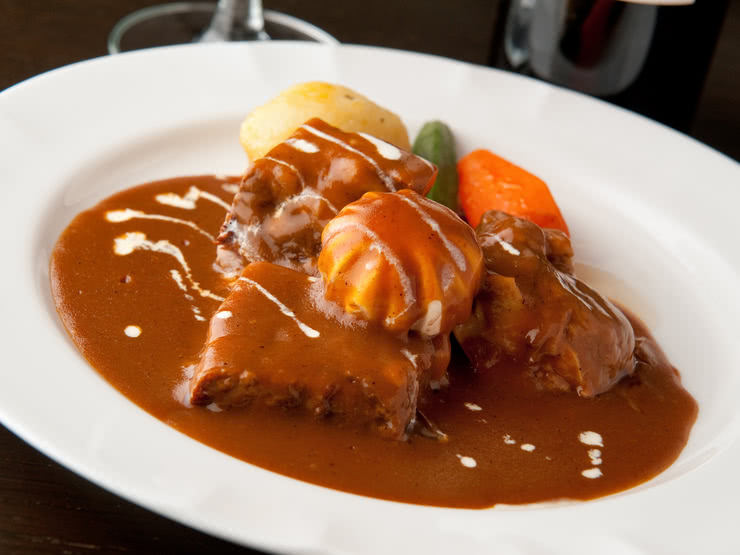 People have the impression that Tokyo is a modern and advanced city filled with skyscrapers, but there are also many well-established restaurants that have enjoyed love and support from locals for a long time. Check out this list of 15 such places that you should try on your next visit!
1. Kurofune-tei (Ueno, French)
Kurofune-tei
2. Akasaka Tsutsui (Akasaka, Western Cuisine)
Akasaka Tsutsui
3. Hashimoto (Edogawabashi, Japanese Cuisine)
Hashimoto
4. Tamahide (Ningyocho, Japanese Cuisine)
Tamahide
5. Imayoshi (Otemachi, Sushi)
Imayoshi
6. Dojo Iidaya (Asakusa, Japanese)
Dojo Iidaya
7. Ishibashi (Suehirocho, Shabu-Shabu, Sukiyaki)
Ishibashi
8. Torishige (Shinjuku, Japanese Cuisine)
Torishige
9. Edo Soba Teuchidokoro Asada (Asakusabashi, Udon, Soba)
Edo Soba Teuchidokoro Asada
10. Momonjiya (Ryogoku, Kaiseki)
This restaurant has a history spanning over 10 generations and is located near the equally historically significant Ryogoku Kokugikan - the home of sumo wrestling, which is the national sport of Japan. This is a place where you can enjoy dishies made out of gibier (game), such as boar, deer, and bear. They're especially well-known for their [Wild Boar Hot Pot], which is slow-cooked so that the flavors soak into the fat, resulting in a deep, flavorful dish. The [Deer Sashimi] is also highly recommended. The lean meat goes really well with red wine. Take your pick from a la carte dishes to course meals!
Momonjiya
11. Sukiyaki Kappo Hiyama (Ningyocho, Shabu-Shabu, Sukiyaki)
Sukiyaki Kappo Hiyama
12. Kappo Tonbo (Honjo-azumabashi, Kaiseki)
Kappo Tonbo
13. Iroha Nishinaka Branch (Tsukishima, Okonomiyaki, Monjayaki)
Iroha Nishinaka Branch
14. Yanagi-zushi (Ikebukuro, Sushi)
Yanagi-zushi
15. Toriyasu (Takara-cho, Japanese Cuisine)
Toriyasu
All of the restaurants listed above are fabulous restaurants that have stood the test of time. Make sure to try their delicious dishes!
Disclaimer: All information is accurate at time of publication.