The Asakusa district is one of the most popular tourist destinations in the Tokyo metropolitan area. Although it's located in the middle of Japan's largest city, Asakusa, which was historically the town's entertainment quarter, maintains the traditional "shitamachi" downtown vibe of old Edo, and it's one of the few places in Tokyo where one can still take a ride on a rickshaw. The local landmark Kaminarimon is a massive gate that leads to Sensoji Temple, which is flanked by the Nakamise shopping street, a traditional market that has sold souvenirs and local snacks to visitors for centuries.


In direct contrast to Asakusa's old Edo atmosphere, the Tokyo Skytree, which opened in 2012, looms over the district as an ultra-modern beacon of Japan in the twenty-first century. This historical Tokyo entertainment district is also home to a variety of eateries that, in keeping with the area itself, offer both traditional and modern dining. Read on for nine notable Asakusa restaurants that will keep you coming back for more.

9 Asakusa Restaurants to Try Now
Asakusa Wakashika - Kaiseki Ryori Gyuniku Shabushabu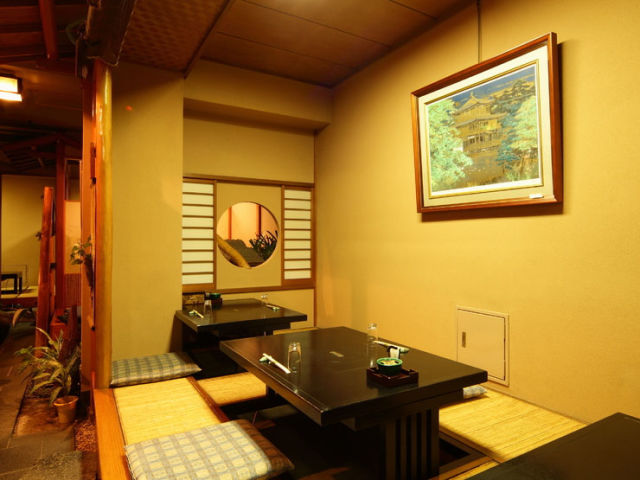 For Japan's traditional kaiseki haute cuisine, look no further than Wakashika, one of the oldest restaurants in Asakusa. Their tasting courses offer gorgeously plated dishes of seasonal ingredients. Be sure not to miss their Wakashika-style Beef and Venison Hot Pot served in a flavorful broth.
Dinner: 8,640 JPY / Lunch: 6,480 JPY
Okonomiyaki Monjayaki Asakusa Tsurujiro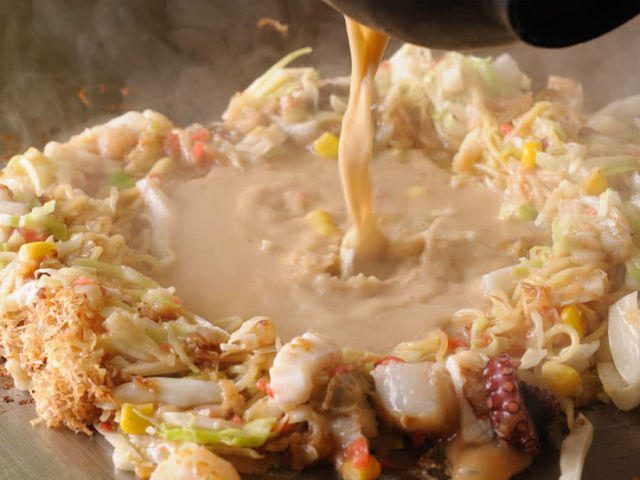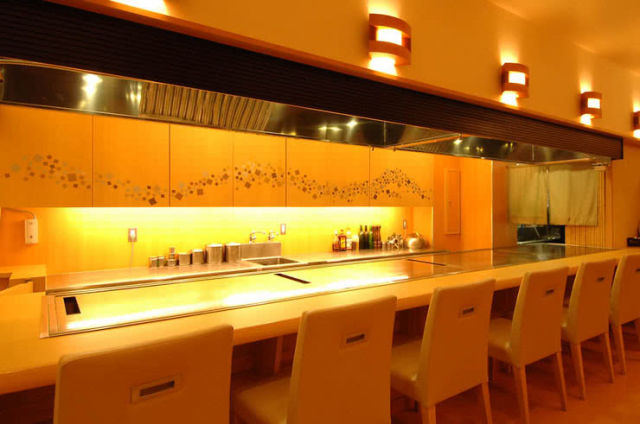 Some Asakusa restaurants take their inspiration from Western Japan. Tsurujiro specializes in okonomiyaki, a savory pancake-like dish from Osaka, and its Tokyo cousin monjayaki. Okonomiyaki is made by mixing sliced cabbage and pork with a springy batter of flour and eggs, and grilling the mixture on an open teppan surface directly in front of diners. Monjayaki is made in a similar fashion but with a runnier batter for a looser, more porridge-like dish. The specialty Two-Flavor Yaki at Tsurujiro is made with half pork and eggs, half seasoned cod roe and cheese for a decadent dish that could make anyone demand seconds.
Dinner: 2,000 JPY / Lunch: 980 JPY
Genpin Fugu Asakusa-no-seki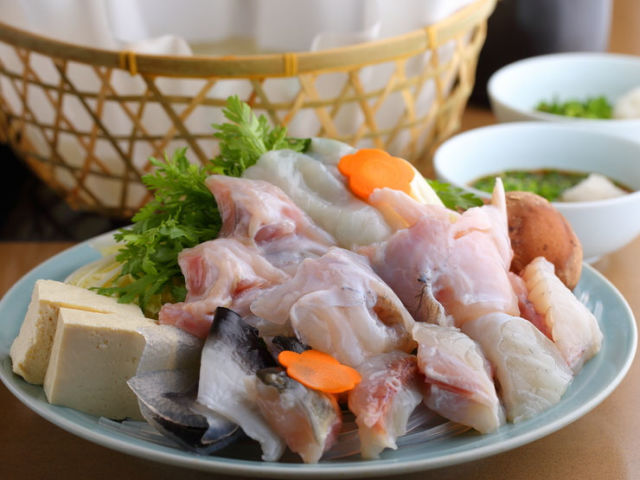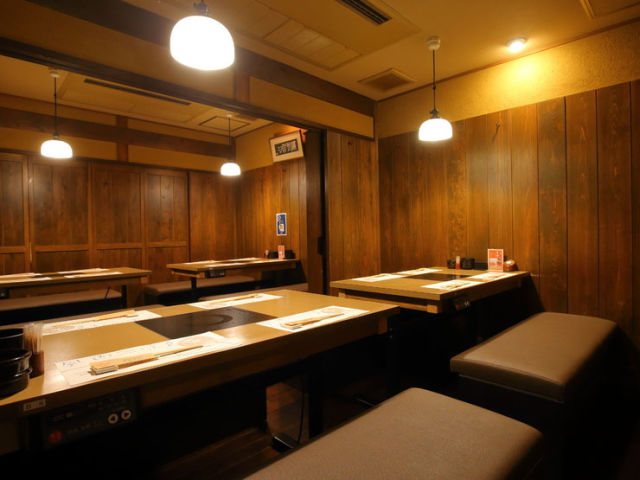 Those looking to try Japan's most daring cuisine, the poisonous fugu pufferfish, should look no further than Asakusa's Torafugu Specialty Restaurant, Genpin Fugu Asakusa-no-seki. Torafugu (tiger puffer fish) is the highest-quality fugu around and can be enjoyed in Asakusa at a reasonable price. Try specialty dishes like tessa (pufferfish sashimi) and tecchiri (pufferfish hot pot) for an exciting and memorable meal.
Dinner: 5,000 JPY / Lunch: 2,000 JPY
Asakusa Sushi Ken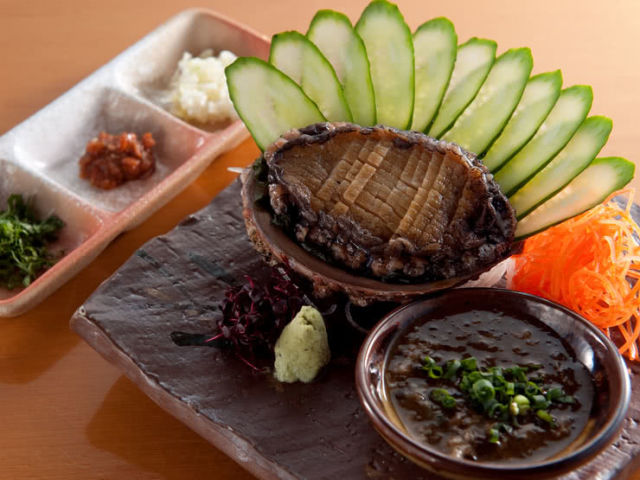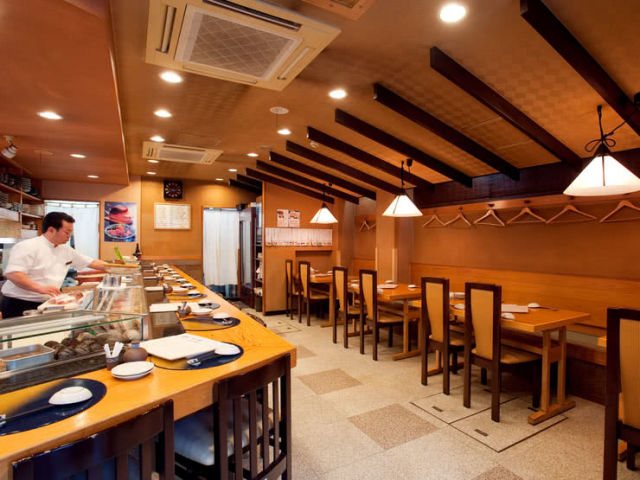 Asakusa is only a short distance away from the world-famous Tsukiji Fish Market, so it's a great place to enjoy some excellent sushi. The local restaurant Asakusa Sushi Ken offers exquisitely prepared sushi platters in a beautiful and spacious location. Don't miss their wonderfully fresh Live-Boiled Japanese Tiger Prawn for an incredible sushi experience.
Dinner: 5,000 JPY / Lunch: 1,300 JPY
Amets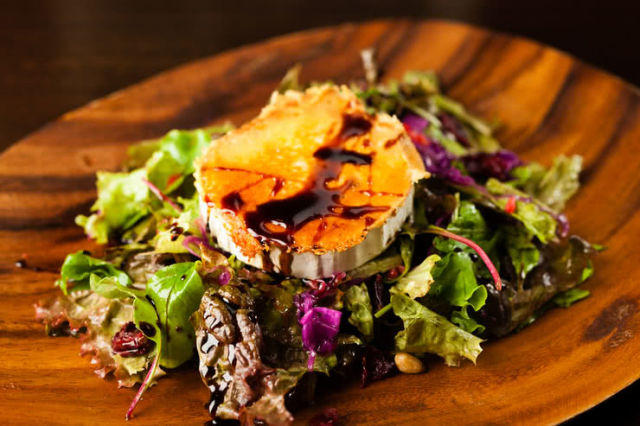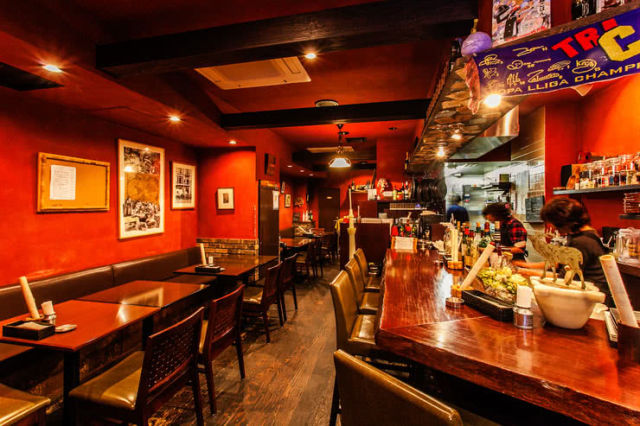 In addition to Japanese cuisine, many Asakusa restaurants also showcase excellent Western dining including radiant Spanish food, which can be found at Amets. Their highly popular Goat Cheese Salad features seasonal vegetables topped by rich, full-bodied goat cheese that's grilled until the outside is crispy. Amets offers many varieties of cheese, including sheep, cow, and goat milk cheeses, allowing guests to compare and savor distinctive tastes and textures for an authentic Spanish experience. Other memorable dishes include Sauteed Hokkaido Venison, featuring venison from Asahikawa sauteed with salt and pepper. The smooth, lean meat exudes rich flavors with every bite.
Dinner: 6,000 JPY
HOMMAGE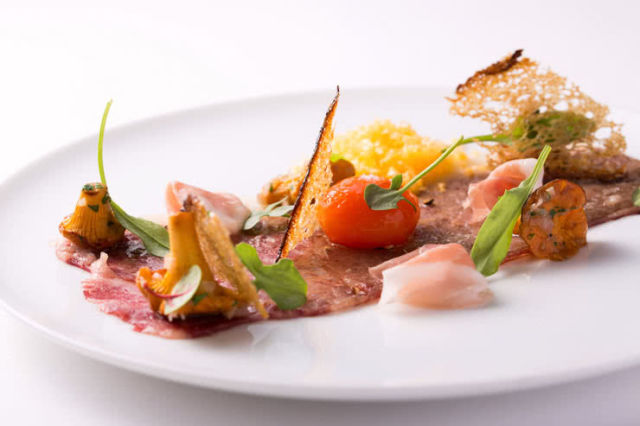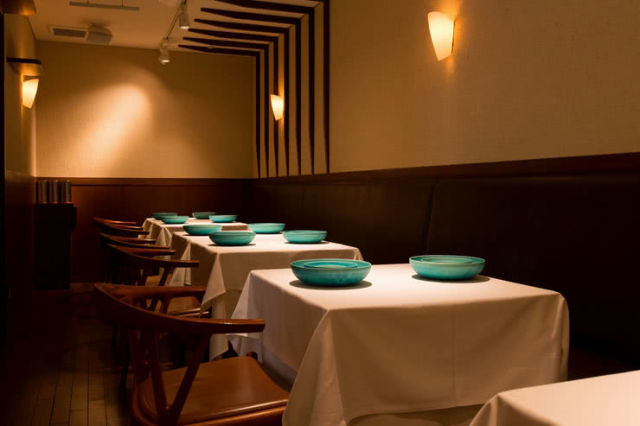 Not a few restaurants in Asakusa are known for their European flare. For delicious French food prepared with a distinctly Japanese approach, HOMMAGE comes highly recommended. Find dishes like the Tiede of Short Loin of Japanese Beef from Tochigi, Served with Yolk Marinated with Salt-Malted Rice, Girolle, and Mimolette, which takes its inspiration from the traditional Japanese dish sukiyaki. The short loin is carefully grilled to bring out a variety of flavors.
Dinner: 20,000 JPY / Lunch: 6,000 JPY
Ryuen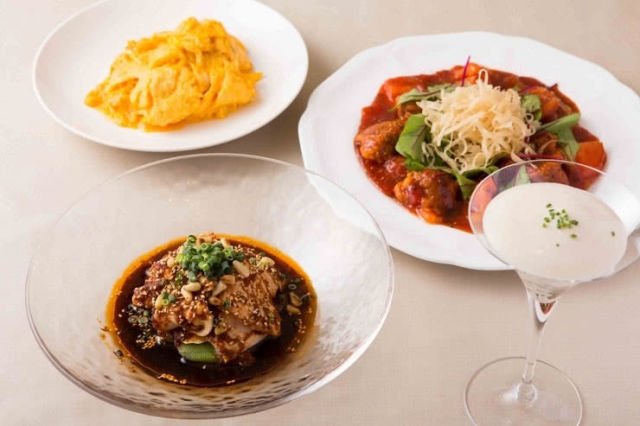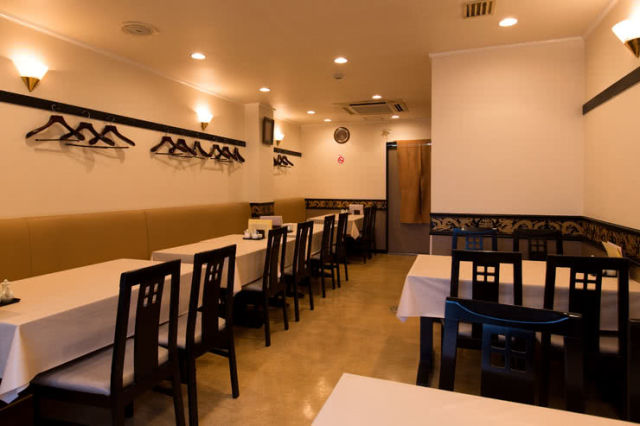 Beyond European and Japanese fare, a number of Asakusa restaurants also offer Chinese cuisine. At Ryuen, revel in unique and elegant interpretations of traditional Chinese dishes, such as Yodaredori, a Szechuan spicy chicken dish prepared with both eastern and western cooking techniques. Ryuen uses hand-picked ingredients sourced from local farms to bring a delectable combination of both flavor and freshness.
Dinner: 6,000 JPY / Lunch: 1,500 JPY
Kushiemon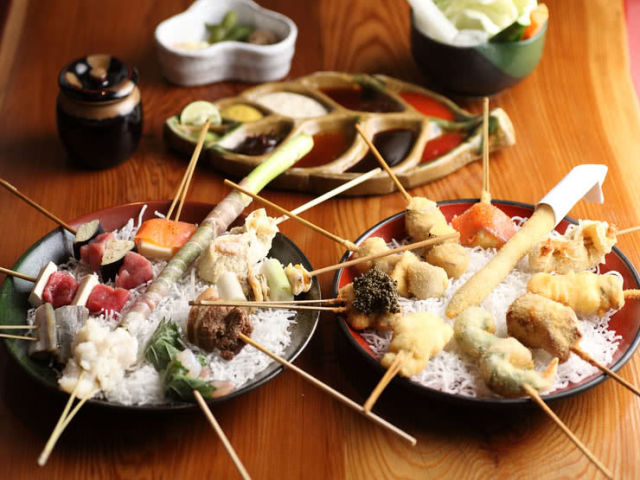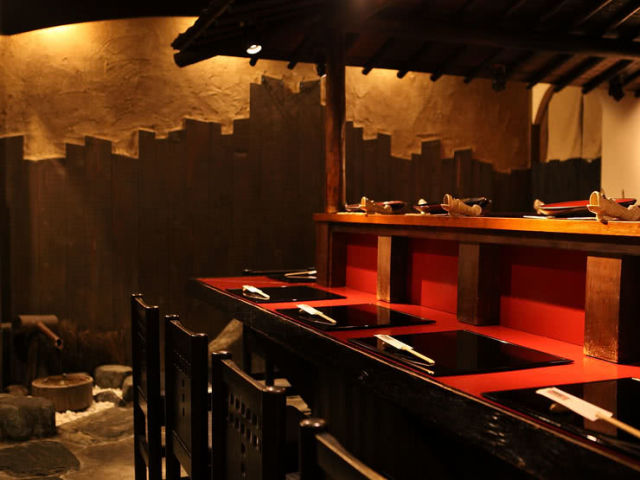 At Kushiemon, one of the more traditional Asakusa restaurants, experience the specialty Japanese cuisine kushiage, featuring skewers of fresh fish and vegetables that are breaded and deep-fried until absolutely crisp. Dishes such as conger eel, a local specialty caught right in Tokyo Bay, offer a refreshing taste of old Edo. Enjoy it with a perfectly paired kushiage dipping sauce. Given the popularity of this restaurant, it is advised to book in advance.
Dinner: 4,800 JPY
Asakusa Shokutsugai no Himonoya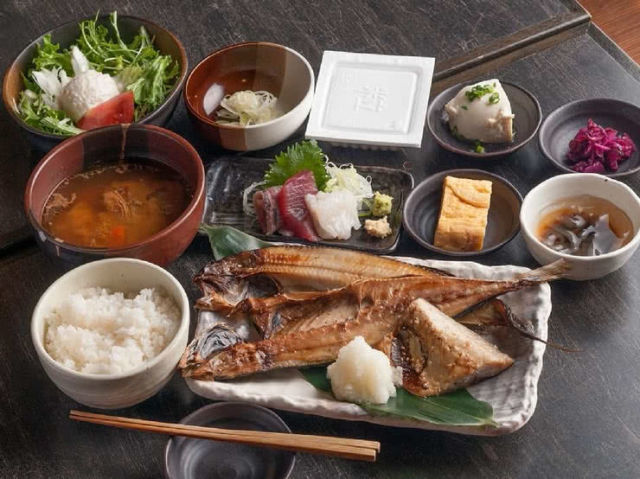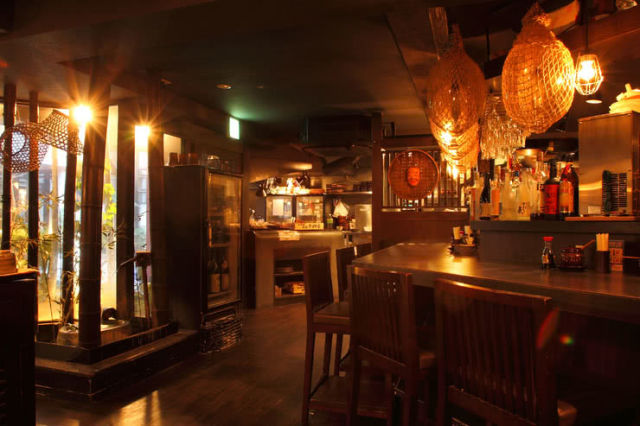 For some, the question of where to eat in Asakusa probably involves a bit of alcohol. At the izakaya gastropub Asakusa Shokutsugai no Himonoya, good drinks are matched only by excellent food. Grilled skewers of Daisen chicken from Tottori prefecture pair superbly with drinks and include a choice of five options from skewered chicken thigh, chicken and spring onion, gizzard, liver, cartilage, and chicken tail. Be sure to also try the Hansho Katsuobushi Salad, made with special dried bonito flakes for a pure and satisfying taste.
Dinner: 3,000 JPY / Lunch: 800 JPY
Sake no Daimasu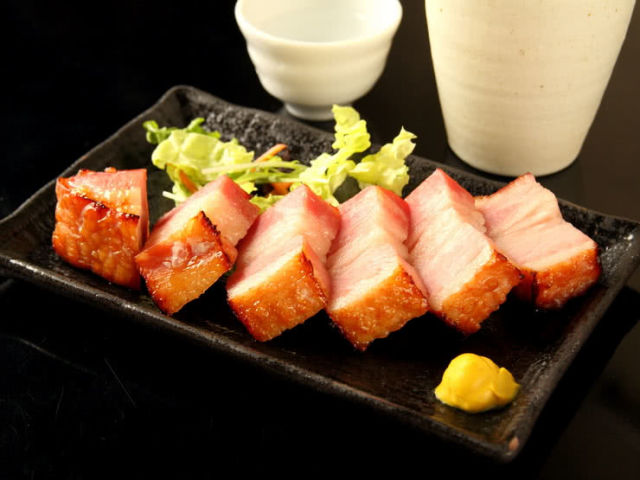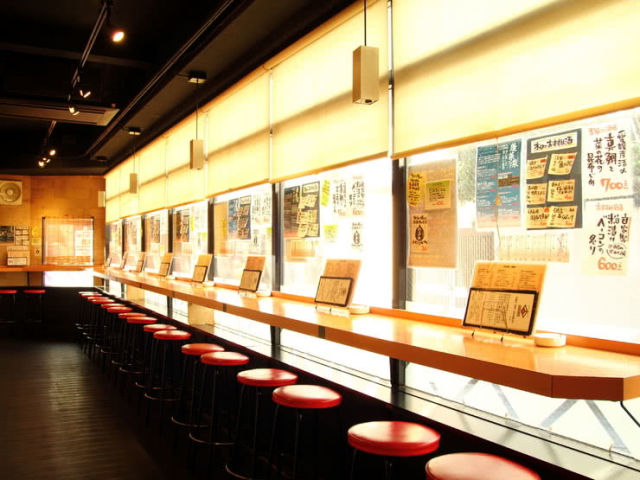 Asakusa sake bar Sake no Daimasu is sure to be a hit among sake enthusiasts and newcomers alike. The inviting atmosphere provides the ideal environment for sampling a wide variety of Japanese sake. For those who don't drink sake, a number of local craft beers are available as well. Enjoy it with small bites of wild game meat and fried firefly squid on the side.
Dinner: 3,000 JPY / Lunch: 1,000 JPY
Restaurants in Asakusa Truly Satisfy
Disclaimer: All information is accurate at time of publication.
Publish-date: Aug 09 2017 Update-date: Aug 06 2019