Publish-date: May 31 2018 Update-date: Jun 06 2020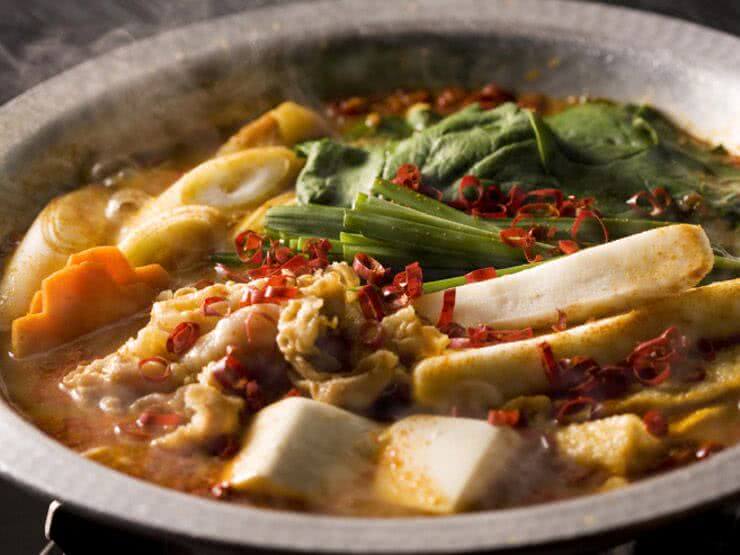 The end of the rainy season signals the true start of summer. Every day, you'll feel exhausted from the heat. During this hot and humid season, most people would want to cool down in an air-conditioned room and enjoy cold food, but why not change your approach and eat piping hot food to prevent heat fatigue instead? Check out this list of excellent restaurants in Osaka that serve hot pot dishes to help you fight back against the summer heat, ranging from shabu-shabu (sliced meat parboiled with vegetables) to sukiyaki (hot pot stew) and motsu-nabe (offal hot pot).
1. Nabedokoro Izumida Osaka Shinsaibashi Branch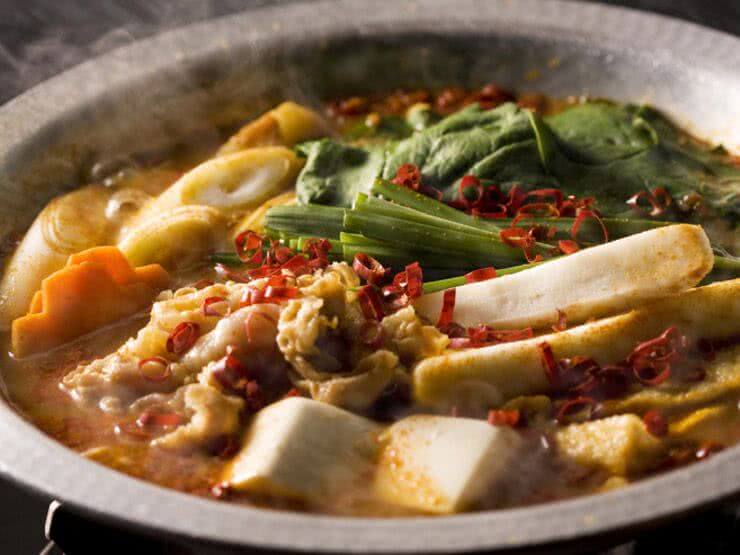 Be sure to order their [Keishu Nabe], made with their secret spicy miso. This is a dish that allows you to enjoy the flavors of Hakata without leaving Osaka. The first owner of this restaurant experimented repeatedly before arriving at the final recipe, which remains unchanged today. The umami (Japanese savory taste) of the hot pot's ingredients melds with the spicy miso to create a delicious mix that is absolutely irresistible.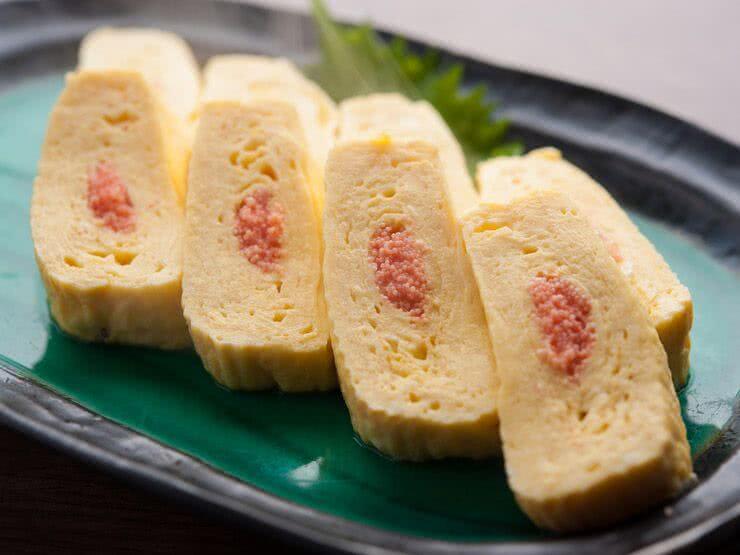 This is the [Mentai Dashi Maki], featuring egg flavored with dashi (broth), wrapped around mentaiko (salted chili cod roe). It has a mild flavor.
Their comfortable horigotatsu (sunken kotatsu table) seating is perfect for parties and banquets.
Nabedokoro Izumida Osaka Shinsaibashi Branch
Open
: [Weekdays, Saturday] Dinner 5:30 pm - 12:00 am (L.O. 11:30 pm)
Closed
: Sunday, National Holidays
Average price
: [Dinner] 4,000 JPY
Access
: Around a 5-minute walk from Shinsaibashi Station. Head south towards Midosuji and turn left at the Midosuji Mitsudera-cho traffic light. The building is approximately 120m away from there, to the right.
Address
: 6-27, Souemon-cho, Chuo-ku, Osaka-shi, Osaka (
Map
)
2. Sumibi & Motsunabe Suzuki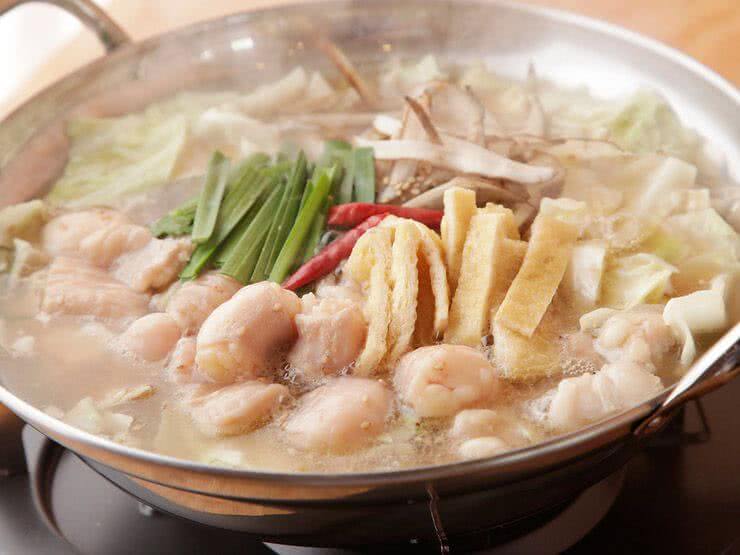 Eat your fill of tender, bite-sized offal and fresh vegetables in the [Motsu-nabe] that they serve here. The umami of the vegetables and offal combine to create a great dashi that you'll end up drinking down to the very last drop. To finish off your meal, have a bowl of kasu-udon (thick noodles) by simmering some deep-fried abura-kasu (ingredient where the natural oil has been removed) of beef offal in the dashi!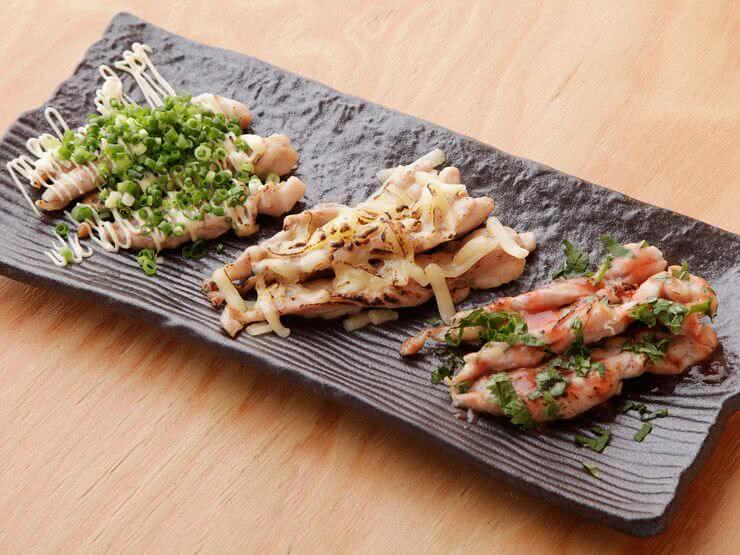 The [Seseri] (chicken neck meat) is made from chicken delivered directly from farms. The result is meat that has a great texture and is unbelievably juicy.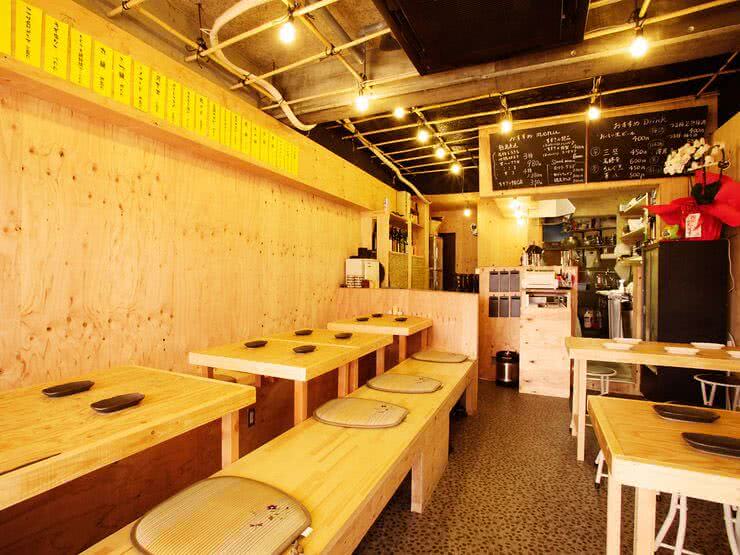 The wooden interior creates a casual vibe that families would find welcoming, too!
Sumibi & Motsunabe Suzuki
Open
: 6:00 pm - 5:00 am (L.O. 4:30 am)
Closed
: Wednesday
Average price
: [Dinner] 3,000 JPY
Access
: Head east from Exit 1 of Doubutsuen-mae Station and walk for around 7 minutes towards Tennoji Station. It is located on 1F of Tennoji Park Villa.
Address
: 102, Tennoji Park Villa, 1-1-10, Sanno, Nishinari-ku, Osaka-shi, Osaka (
Map
)
3. Dashidokoro Coo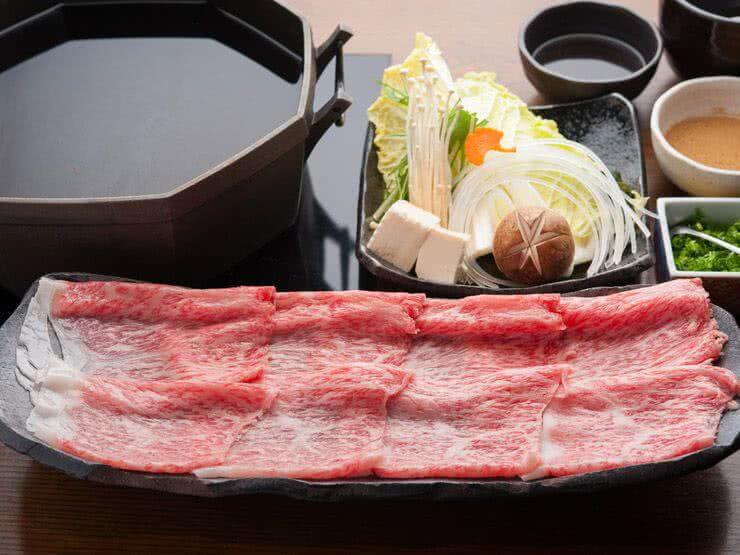 The food at this chic izakaya (Japanese pub) in Yodoyabashi will stimulate your appetite despite the sweltering heat. You can have all-you-can-eat of their [Shabu-shabu], in which you can choose from different types of domestic meat, such as Chami pork, domestic beef, and Kuroge Wagyu (a type of high-quality beef) loin. It also includes unlimited drinks, so it's perfect for large groups and parties.
Dashidokoro Coo
Open
: [Weekdays, Day before National Holidays] Lunch 11:30 am - 2:00 pm, Dinner 5:00 pm - 11:00 pm (L.O. 10:00 pm)
Closed
: Saturday, Sunday, National Holidays
Average price
: [Dinner] From 4,000 
JPY (for course meals with all-you-can-drink) / [Lunch] 900 JPY
Access
: 1 minute walk southwards from Exit 13 of Yodoyabashi Station
Address
: Kawano Yakuhin Bldg., 4-4-2, Dosho-machi, Chuo-ku, Osaka-shi, Osaka (
Map
)
More Details
Disclaimer: All information is accurate at time of publication.