Publish-date: Mar 05 2019 Update-date: Aug 06 2019
Like and Share us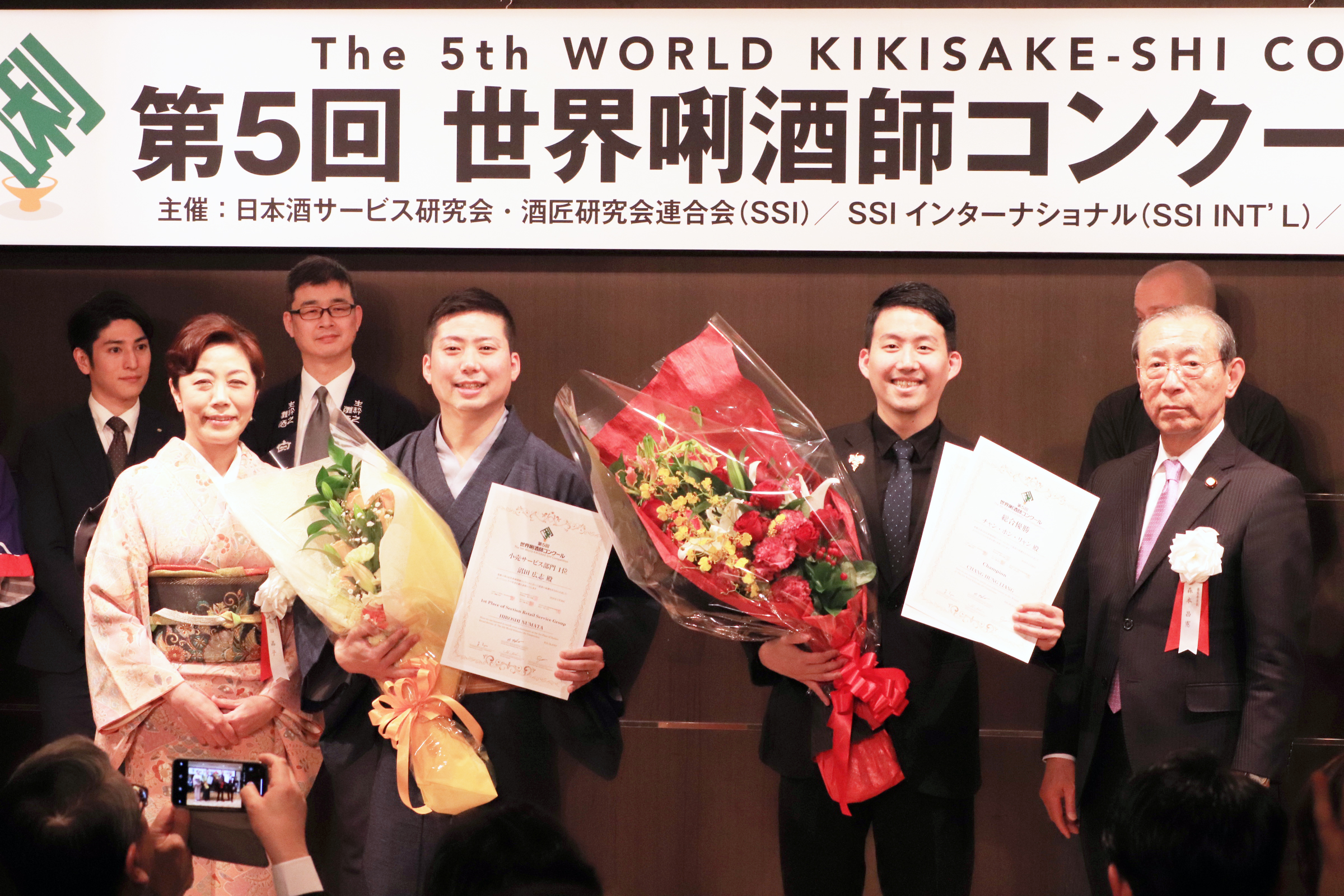 KIKISAKE-SHI is also known as the Sake sommelier. On Tuesday, February 26, 2019, the 5th WORLD KIKISAKE-SHI COMPETITION had taken place in HOTEL METROPOLITAN EDMONT TOKYO (in Iidabashi, Tokyo). Among 349 applicants, only the top 11 qualifiers had gathered to determine the champion.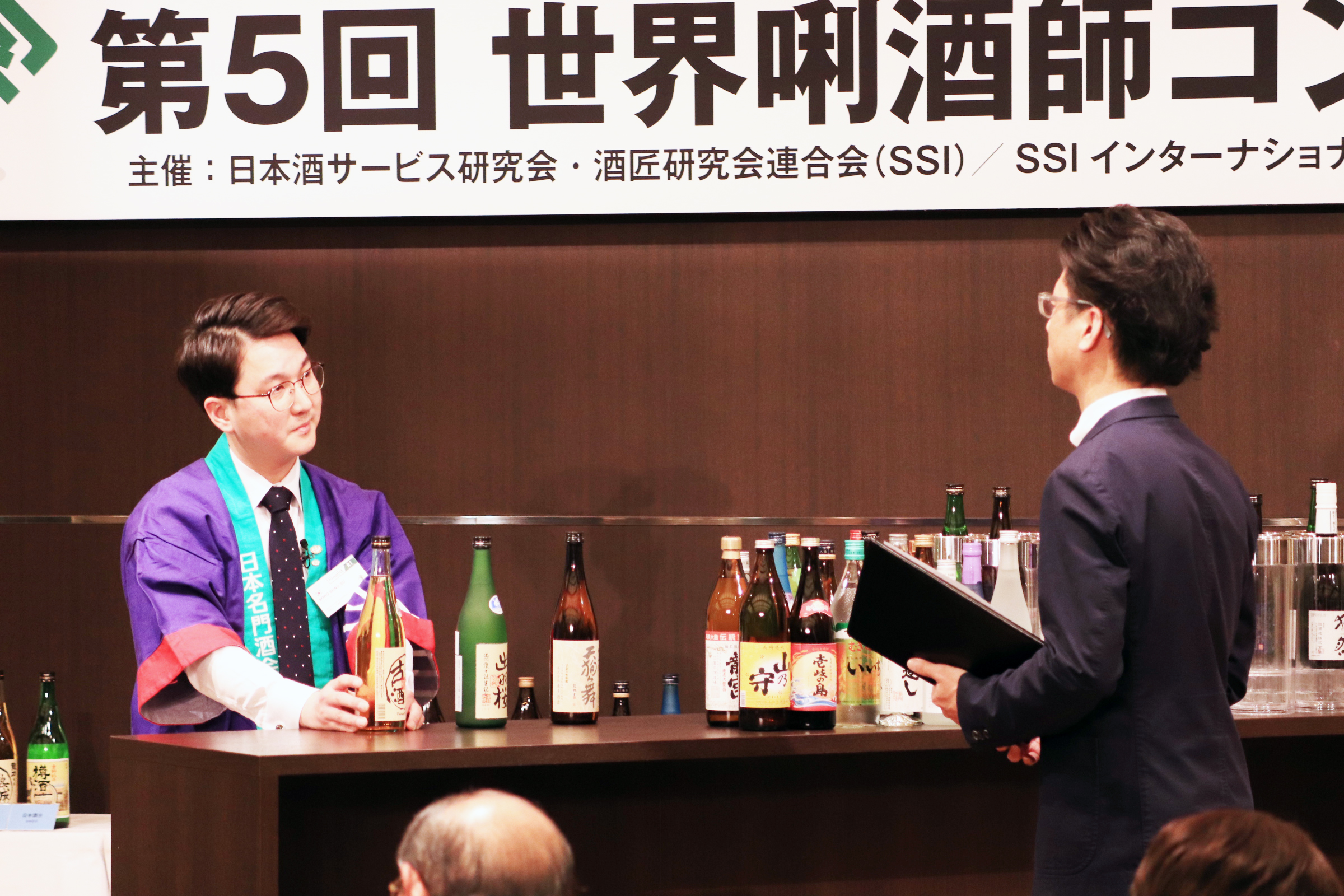 At this final stage, eleven KIKISAKE-SHI with different backgrounds, from various countries such as Japan, Korea, Taiwan, the United States of America, and other countries, have participated as the finalists. The criterion for the competition contains not only the knowledge of sake and shocyu but also the "total ability of omotenashi" to realize higher customer satisfaction as essential criteria.
The performance asked at the final stage of the competition follows:   
1.
Explaining about sake in the second language.
2.
Role-playing hospitality exam to introduce the best matching sake or shocyu for the dish as they are serving for customers at a restaurant or a retail shop.
After careful consideration, Chang Hung Liang, a Chef Sommelier of [RyuGin Taipei], the top 47th Japanese restaurant in Asia, conquered the victory of a championship.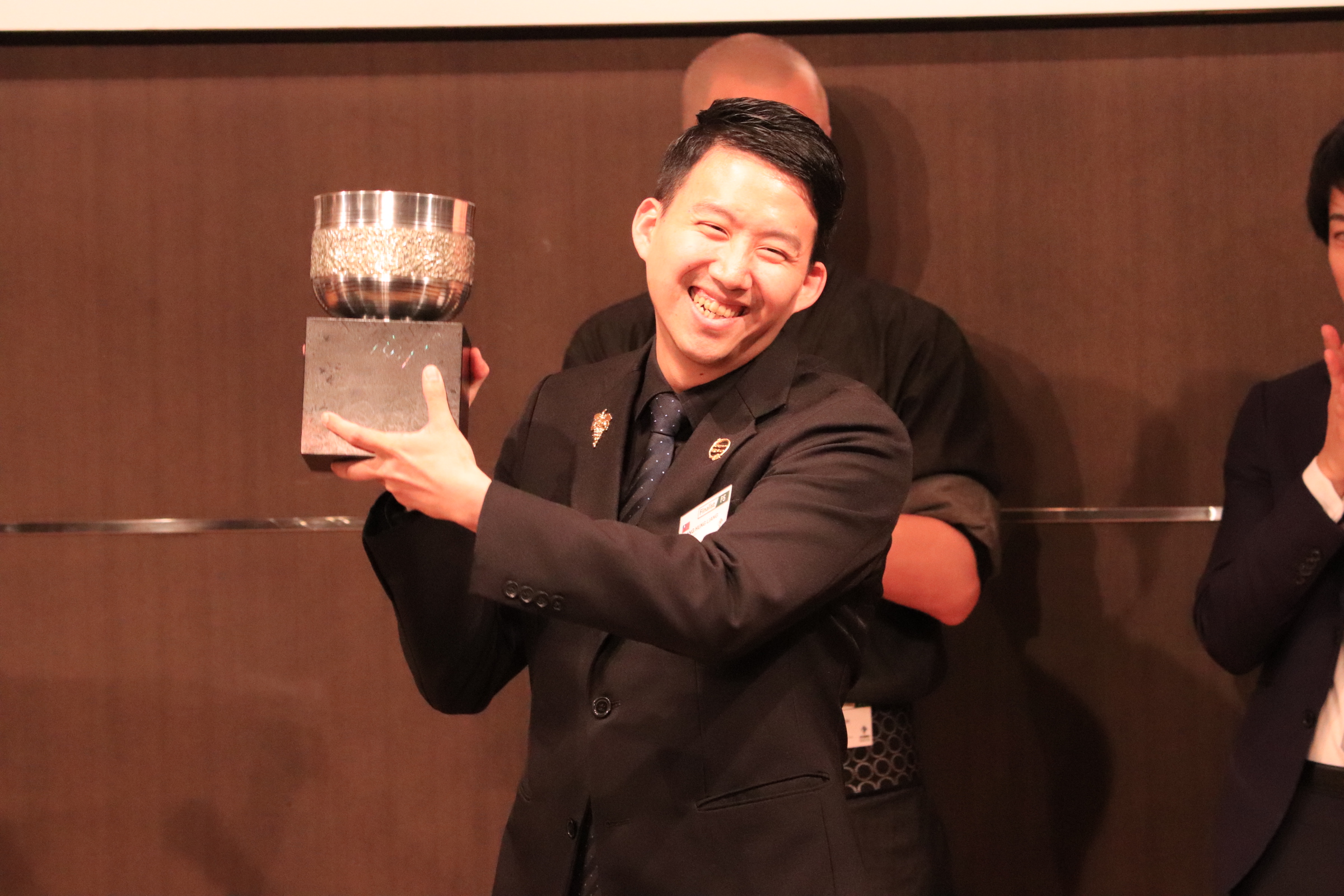 So, SAVOR JAPAN interviewed with Mr. Chang!
―  How do you feel to be a winner?
Mr. Chang:
I am very excited. I am also delighted to see my family from Taipei came all the way to cheer me up.

―  At the time of award winner announcement, your family and friends stood up celebrating and saying "congratulation" to you. 
― Japanese sake is starting to become popular in Taiwan, these days. How would you like to spread the sake to the people in Taiwan? 
Mr. Chang:
First, I am hoping the Taiwanese younger generation to gain more interests in sake. Since taxation is very high, the price range of Japanese sake is not reasonable for them. However, I believe that Sake will become more popular once they try. In this way, I think that sake will be more spread and accepted in Taiwan.    
― Please, tell us about your vision on near future.

Mr. Chang:
  I would like to continue learning the spirit of "omotenashi." And, of course, I will keep enjoying sake.  

― Thank you very much, Mr. Chang, and congratulation!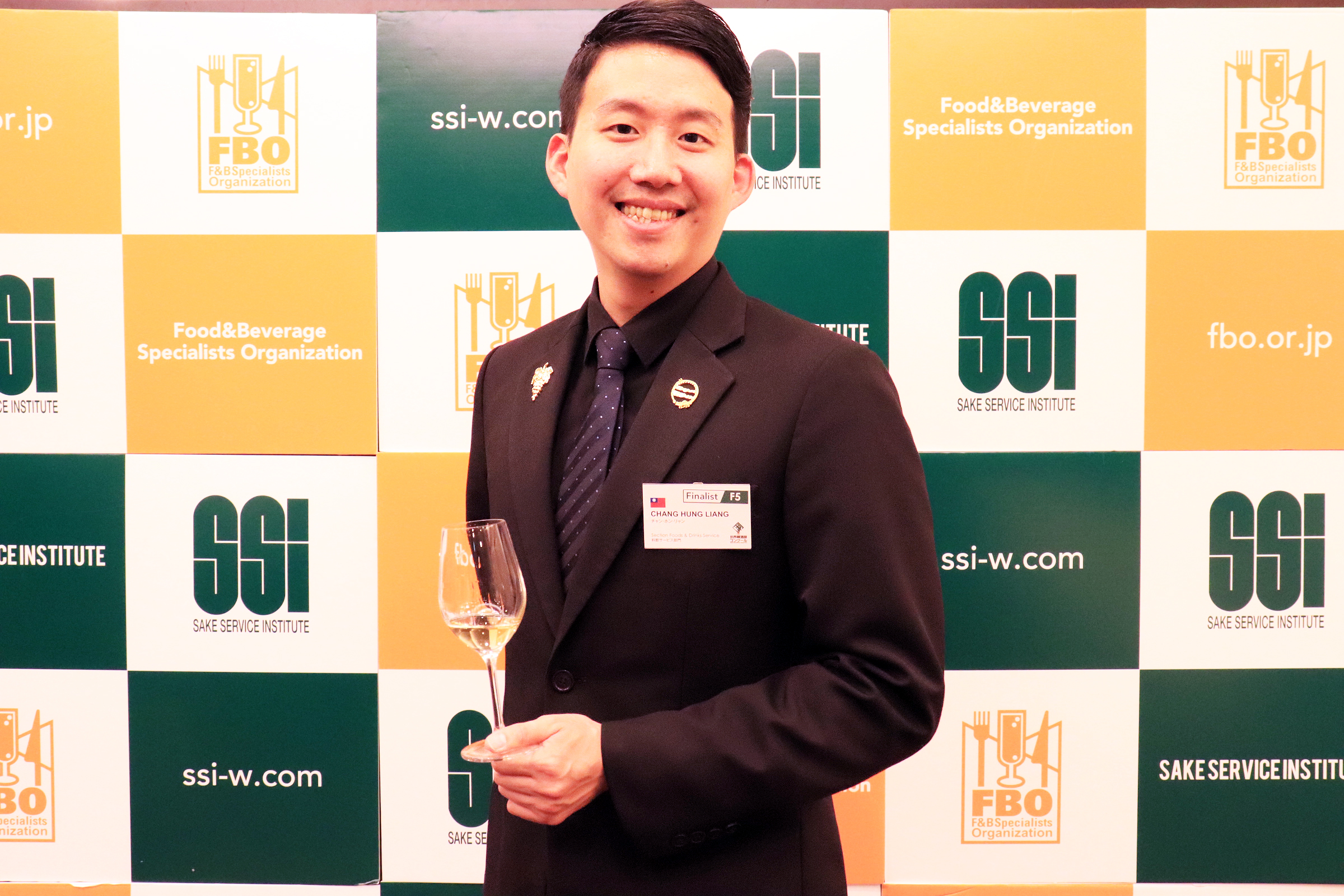 Mr. Chang kindly responded to our interview with smile. 
Yusuke Miyashita, the owner of [Fushikino]
who has cooperated with SAVOR JAPAN tutorial movie, was also the top 11 finalists of this competition, and a winner of a special award. 
Tutorial movie to learn how to enjoy Sake from the world top KIKISAKE-SHI.
https://www.youtube.com/watch?v=_dF4W_kRMw8&feature=youtu.be
The 5th WORLD KIKISAKE-SHI COMPETITION Winners follows: 
Overall Winner:
Chang Hung Liang (RyuGin Taipei, Chef Sommelier)
Food and Drink Service Section Winner:
Chang Hung Liang (RyuGin Taipei, Chef Sommelier)

Retail Service Section Winner:
HIROSHI NUMATA (NIHON SHURUI HANBAI CO., LTD.)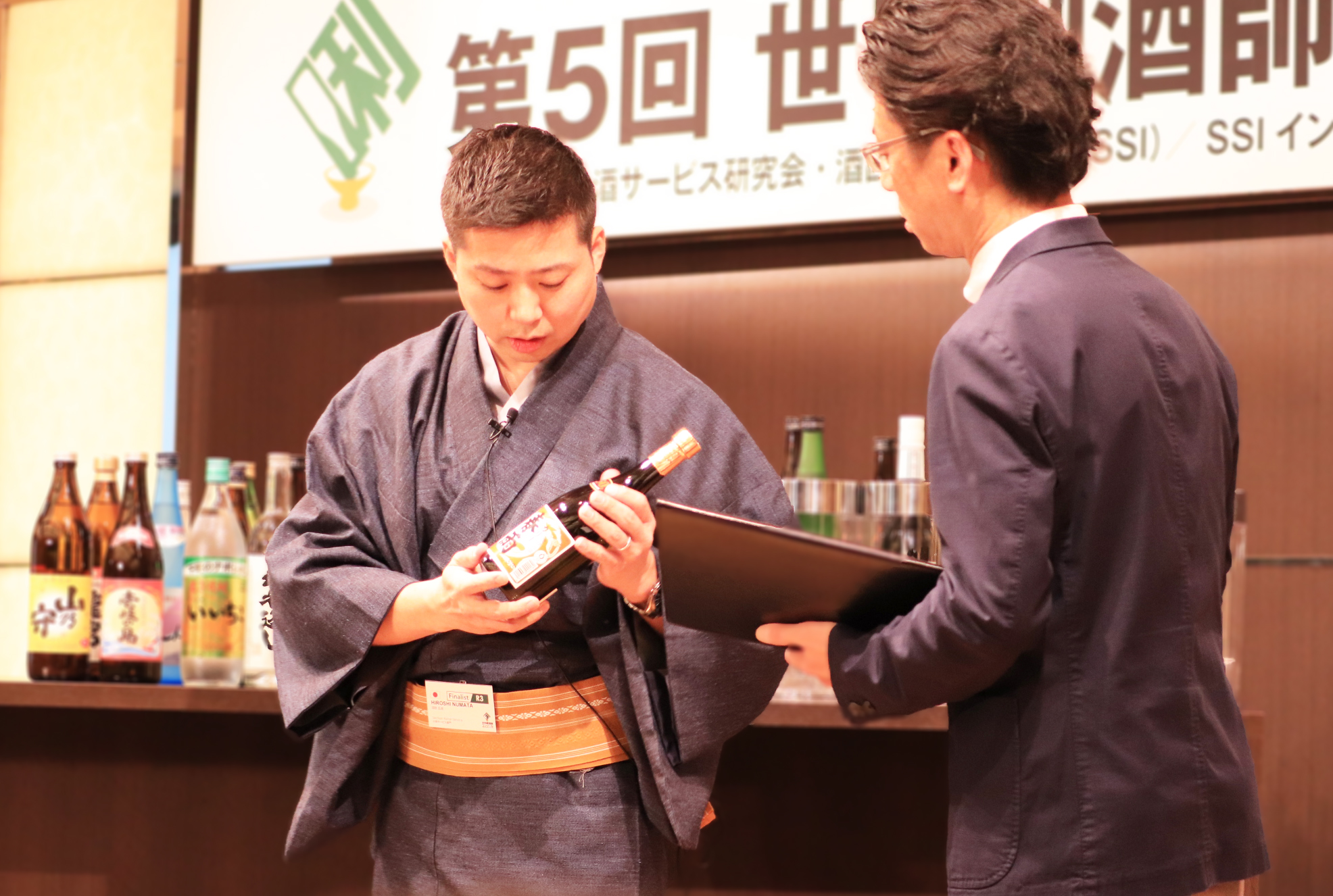 On the left of the picture
Special Award Winner:
YUSUKE MIYASHITA (Fushikino)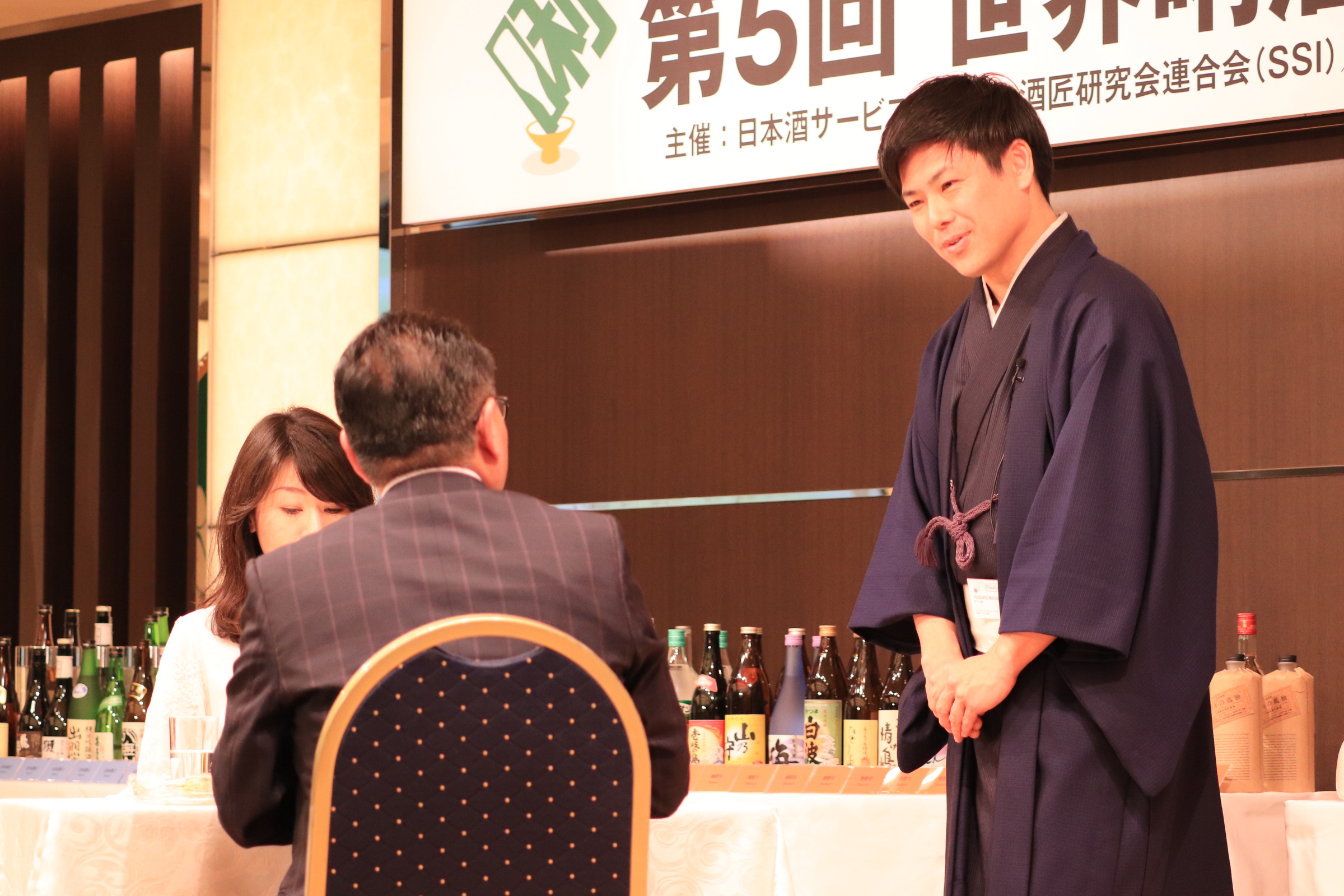 On the right of the picture
DMITRY BULAKH (Sake bar twelv Director)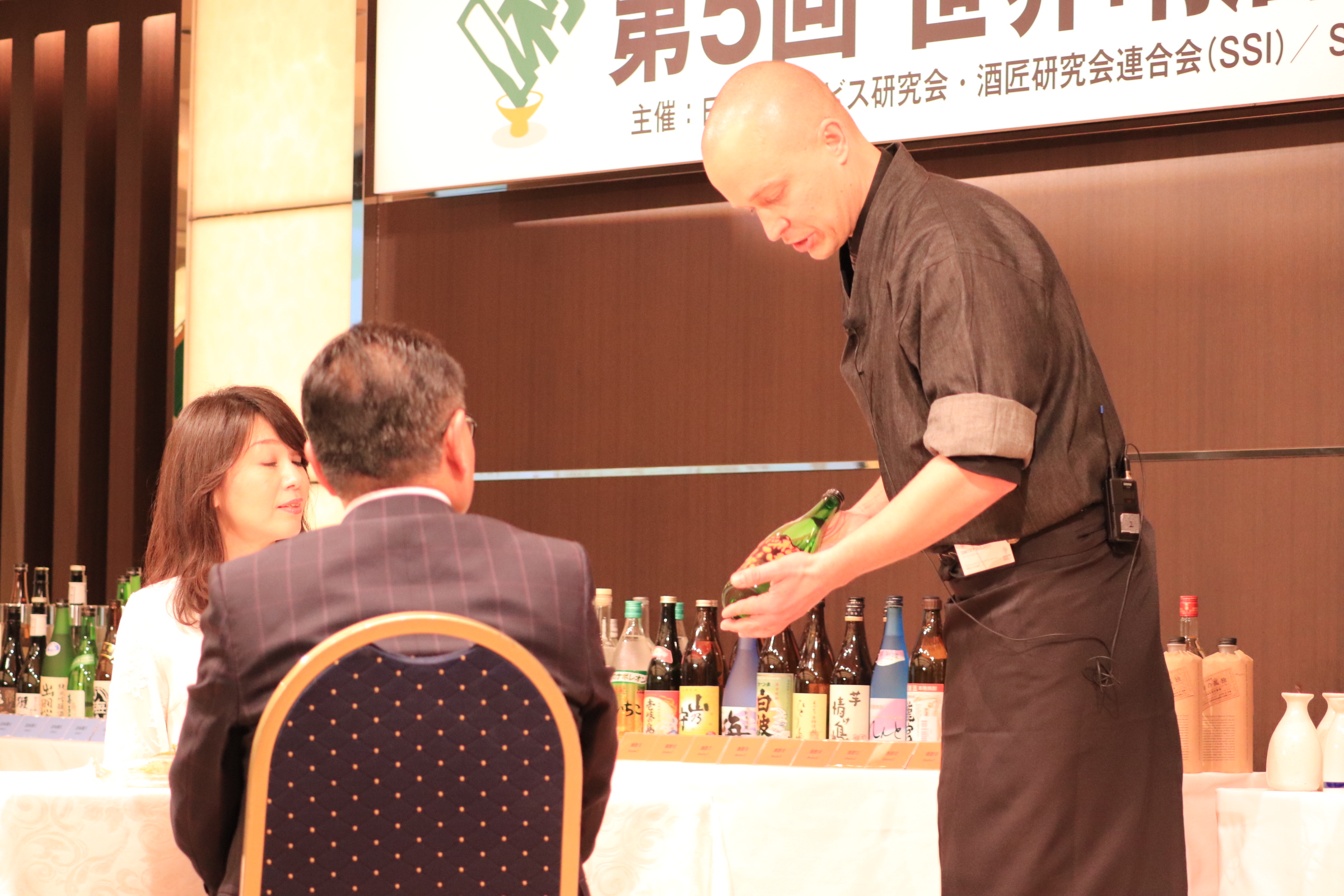 On the right of the picture
YUMI ADACHI (ANA Foods Co., Ltd.)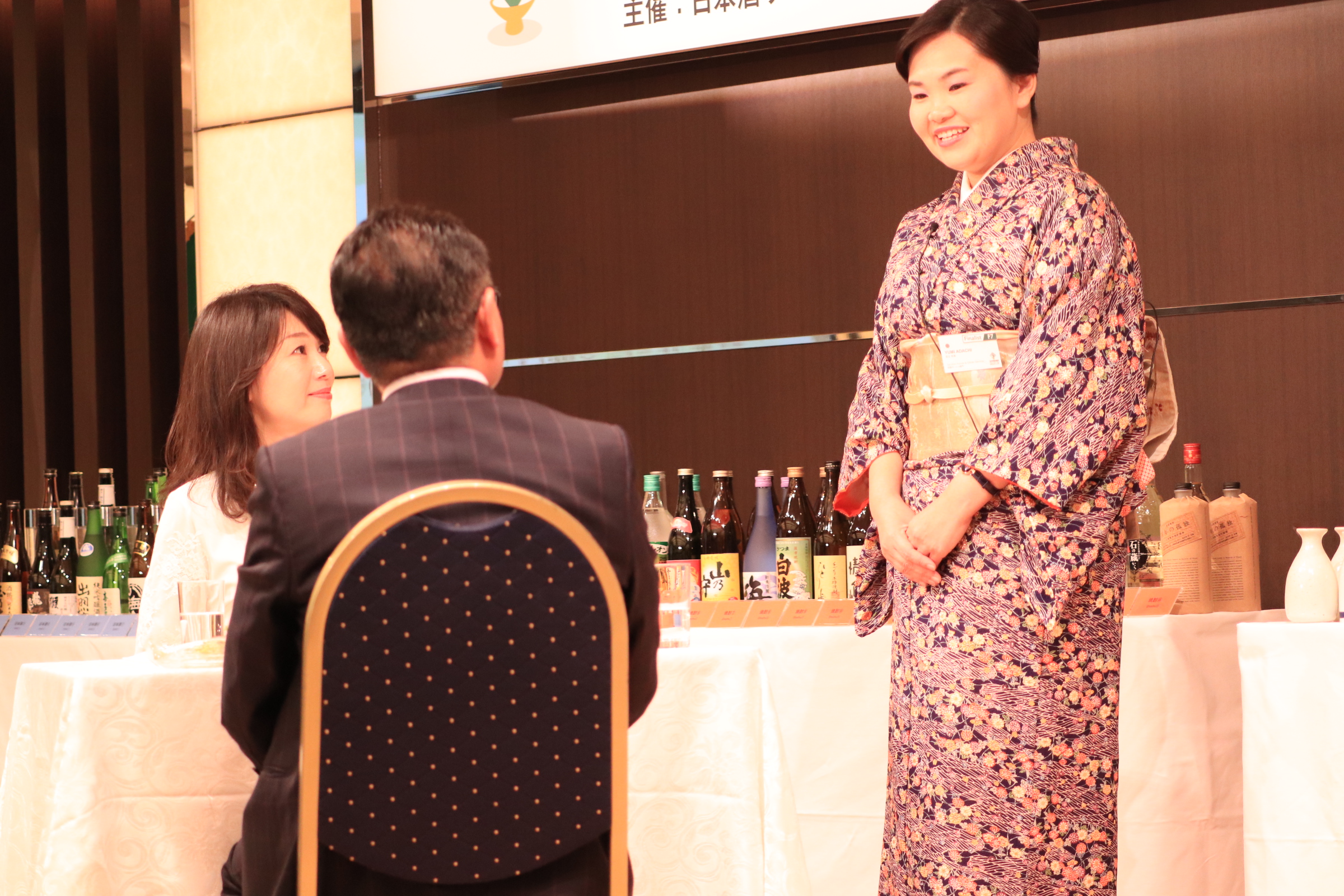 On the right of the picture
All finalists had one thing in common in which everyone's performance showed that "sake connects people's heart," said Mr. Morimoto, the chair of the committee.  
The work of KIKISAKE-SHI is not only the tasting skill but also the ability to make people happy through sake. KKISAKE-SHI plays an important role in spreading Japanese sake to the world.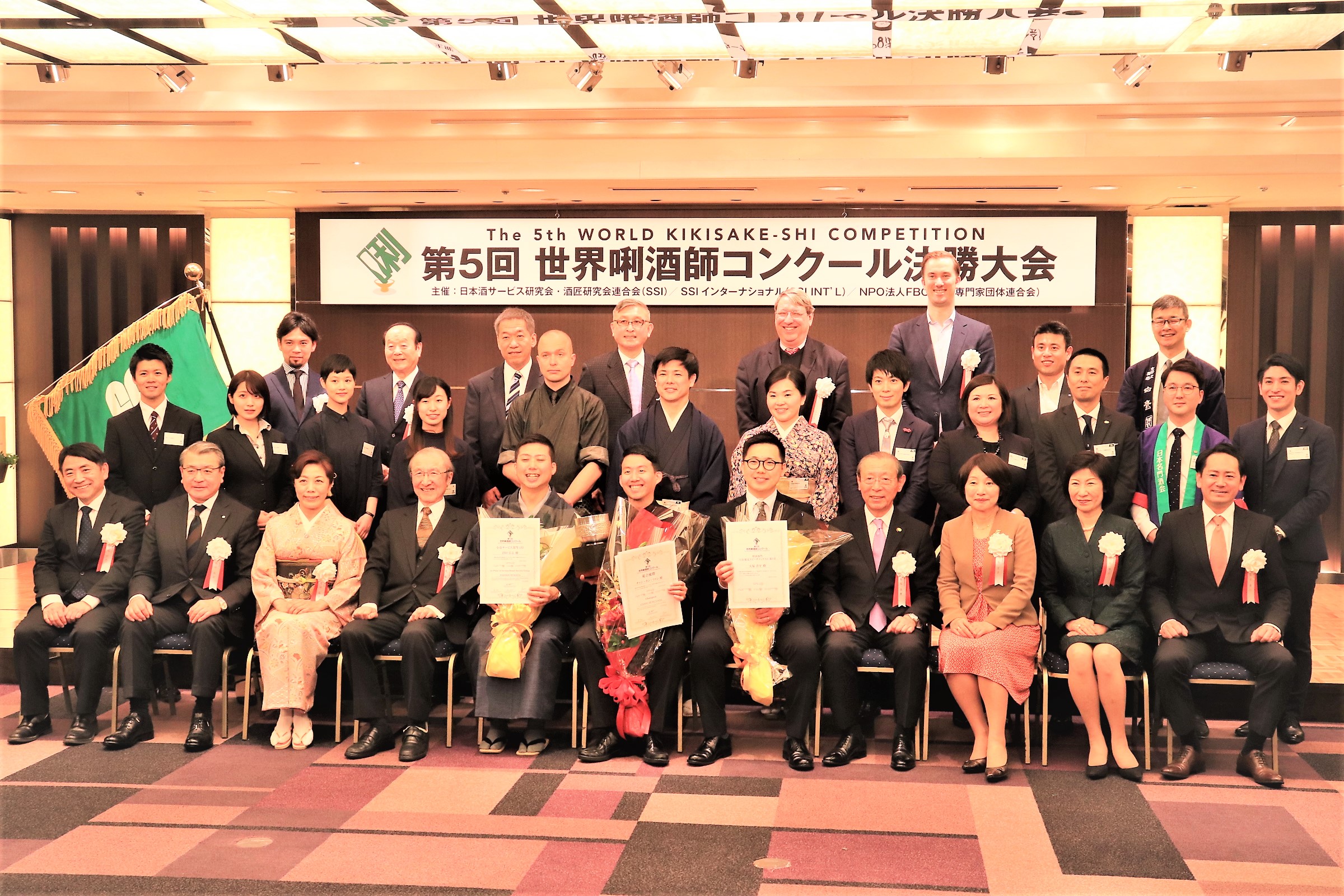 Level up with Sake Tasting Event "Enjoy Sake Lesson and Fun Experience with PRO" on March 26, in Tokyo.
We will invite KIKISAKE-SHI and carry a sake tasting event to help expand your sake experience. By the end of the event, you will become a "NIHONSYU Navigator" certified by SSI.  Please join us and have a great time. 
Disclaimer: All information is accurate at time of publication.